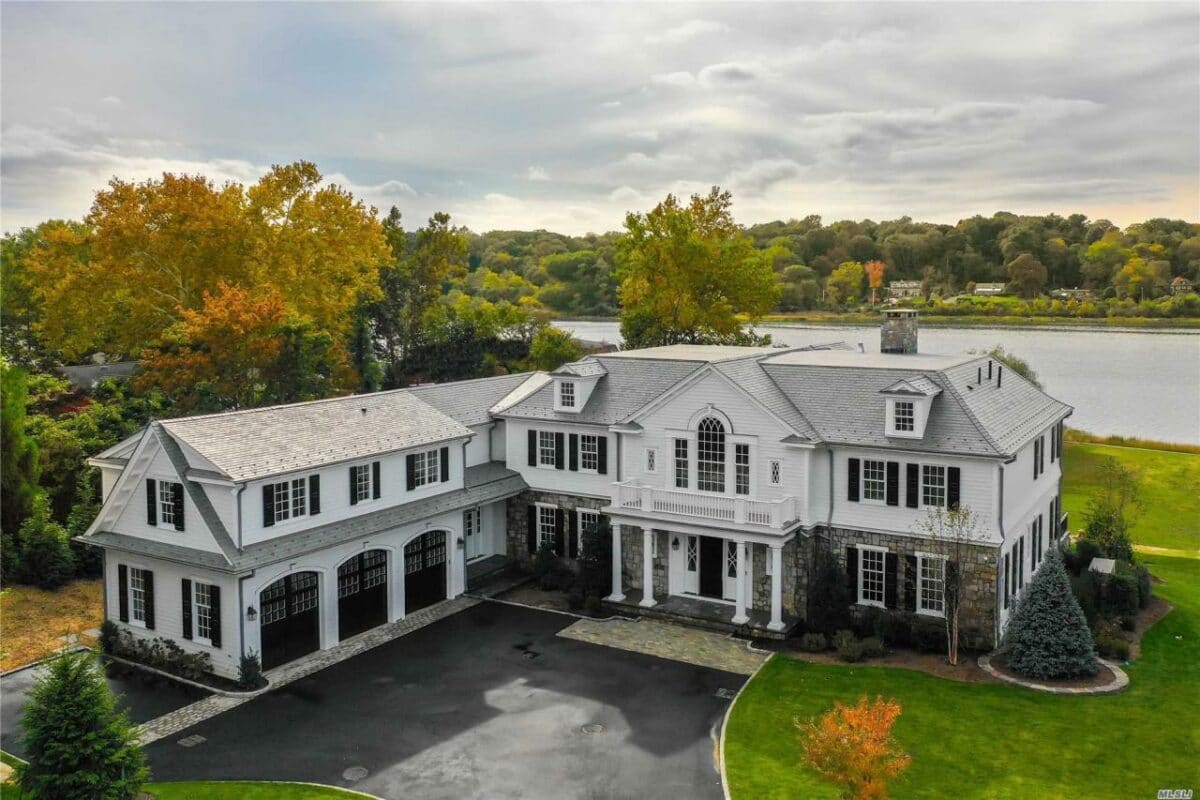 Peerless, Peaceful Plandome
The community on Manhasset Bay boasts stately domiciles and lushly landscaped lawns
If you were to imagine a slice of Americana right out of a Norman Rockwell Saturday Evening Post cover, it would likely look a lot like Plandome, N.Y. And not just because of the hamlet's pastoral beauty, but also because of its eclectic cross-section of residents, its charming shops and cafes, the warmth of its townfolk and richness of its family traditions. 
Hugging the shoreline of Manhasset Bay, the town is an idyllic spot to bring up children and keep them grounded. The word Manhasset is translated from the Native American "island neighborhood," and that descriptor seems equally apt for Plandome, a nook that's been called the best place in the New York City metropolitan area to raise a family.  
Not only is Plandome a welcoming and safe "island" on the North Shore, but it is part of adjacent Manhasset's acclaimed school system. The advanced placement courses of that system's high schools ensure a disproportionate share of Plandome's young men and women eventually jump to Ivy League colleges on academic and athletic scholarships.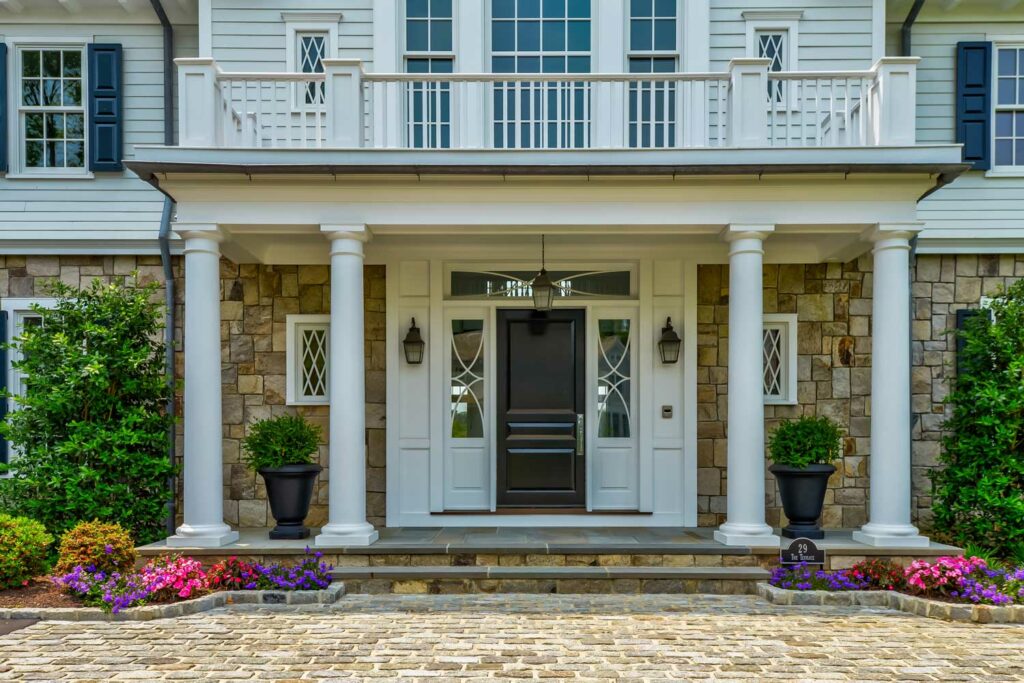 Plandome is also a place of contrasts. On one hand, the town appeals to successful career people for its quick commutes. Because it's just 19-1/2 miles from Manhattan, residents can be whisked from Plandome to Penn Station in as little as 30 minutes. A surprisingly large number of doctors and medical personnel also reside in Plandome, due to its proximity to North Shore Hospital and St. Francis Hospital, The Heart Center.
Yet Plandome enjoys more in common with quaint oceanfront towns than it does with big cities. The hamlet boasts resort-like qualities that make it an eden for water lovers of all kinds, from paddle boarders and kayakers to those preferring the commodious comfort of yachts. The west-facing shoreline renders the village a paradise for those who dote on gorgeous sunsets, each made uniquely different by the ever-changing skies, weather and seasons. What's more, the intermix of land, bay and air turn Plandome into a sanctuary for bird watchers training their gazes on migrating ducks, osprey and bald eagles.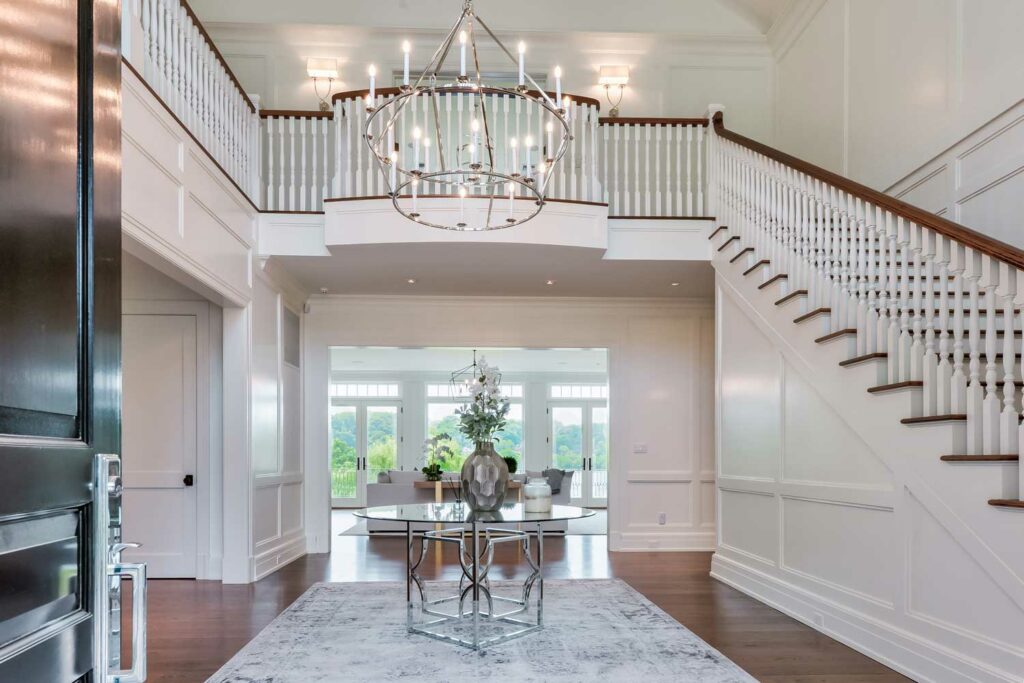 VIEW OF THE BLUE
Speaking of water, they aren't making any new waterfront property. That's a big reason many of the unique and charming bayfront homes of Plandome are owned by the same families not for years but for generations, some extending a half century or more without a turn. It's also a reason the picturesque enclave's 1,441 residents are about the same number as recorded in the 1960 census. Simply put, Plandome is home to some of the Manhasset area's largest, most architecturally distinctive and historically significant homes.
Each of the community's stately domiciles is encircled by lushly landscaped lawns and mature trees, a full nine of those homes directly overlooking Manhasset Bay. Now, those nine bayfront estates are welcoming two new stately homes to the market every bit as remarkable. 
Beautiful hand-cut Connecticut stone distinguishes each of the spectacular, smart- and energy-efficient stone-and-shingle transitional Georgian/Hampton-style homes.
They are graced by elegant, English-style Belgium block courtyards with exquisite bluestone steps, architecturally-appointed porticos with Chippendale railings and large round columns and meticulously manicured landscapes featuring diverse foliage to both maximize privacy and deliver year-round color.
Plandome is home to some of the Manhasset area's largest, most architecturally distinctive and historically significant homes.
In one of the two homes, a pier with sun deck, ramp and floating dock is the portal to the inviting, navigable waters of magnificent Manhasset Bay.
Inside, gas and wood-burning fireplaces in the living and family rooms, master bedroom and basement add ambience to the charming interior quarters. The homes thoughtfully feature open, natural light-filled spaces that flow seamlessly from room to room to create unrivaled environments for entertaining and family gathering.
Nowhere is this quality more evident than in the formal living room with its floor-to-ceiling windows showcasing dramatic bay views; formal dining room marked by coffered ceiling and designer chandelier; and huge gourmet eat-in kitchen with state-of-the-art appliances, certain to be just as welcoming whether entertaining large throngs or small gatherings.
In short, Plandome's exquisite new homes are sure to provide two very fortunate families the canvas to create marvelous memories, now and for generations to come.