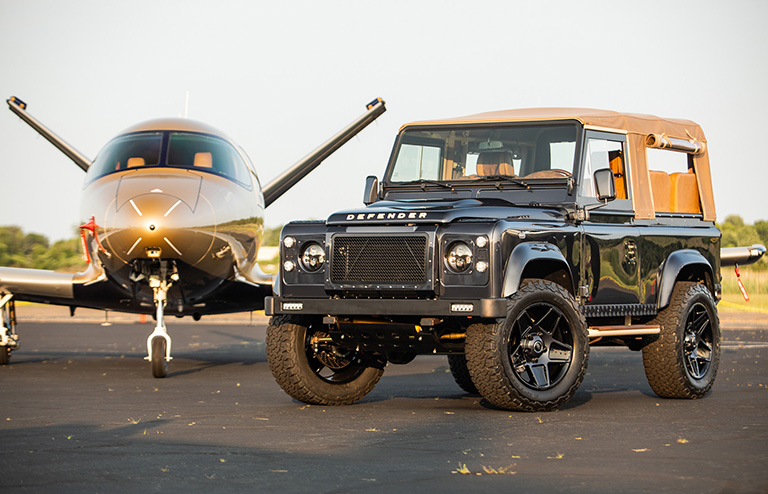 Landie from the land of the free
The unmistakeable appeal of the classic 'shoe box' Land Rover Defender 
Try as Land Rover's Chief Creative Officer Gerry McGovern might, the new Land Rover Defender he unveiled in 2019 did plenty of things the devotees simply detested. It got even worse the moment they started driving it. 
Firstly, it proved too close to the sophisticated ethos of a Range Rover Discovery. Well, you actually fitted into the thing for a start. There were no leaks or rattles. It drove like a vehicle for the current ages and not one plucked from the dark past. Suave, comfortable, and sophisticated, the present Land Rover Defender made the mistake of being a 4X4 world beater and genuinely impressive to drive. 
Secondly, and probably the biggest clincher for many Landie die-hards, it lost the built-from-iron-girder looks of the 1940s original.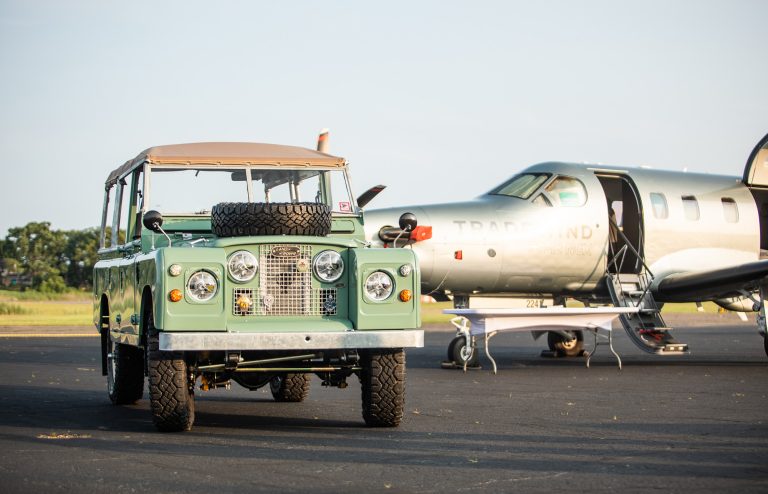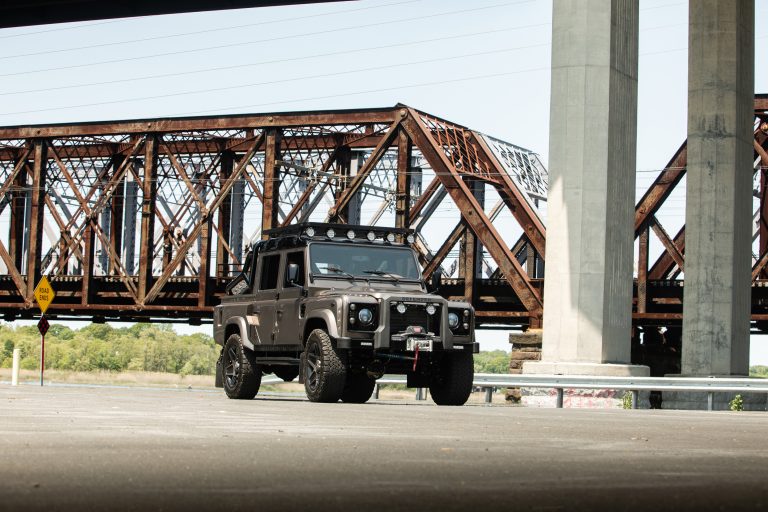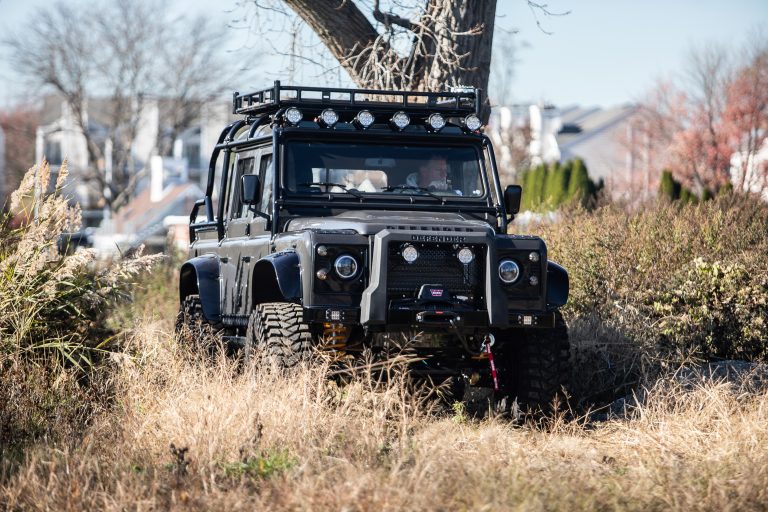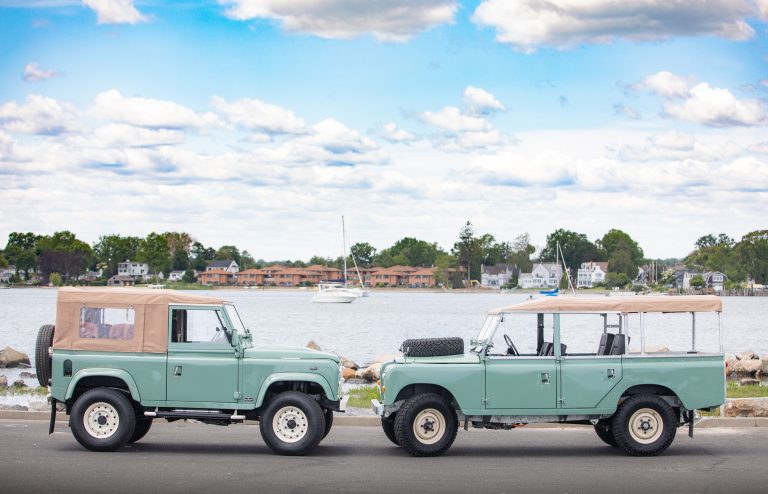 Rover Trophy of Bridgeport, Connecticut has been on a mission building bespoke Rover Trophy Defenders for the well-heeled that are nonplussed with the new one. Now you can buy a brand-new old-school Defender with a choice of tasty powertrains – all without the misery of the deafening motorway drone. The best news of all is that the Rover Trophy Defender is on sale right now in North America. 
Much of the pent-up demand is immersed in scarcity. As little as 7,000 North American Specification (NAS) Defenders reached our shores from Blighty. 
For old Defender owners that live with four full seasons when it's deep and crisp and even, a Defender will perform like few other vehicles. Tackling a 45-degree slope or scaling a small mountain with a 25-degree incline is achieved with ease. Going back home again? The approach angle can stretch to 47 degrees. The capability of facing off the very worst conditions and can astound owners with its ability.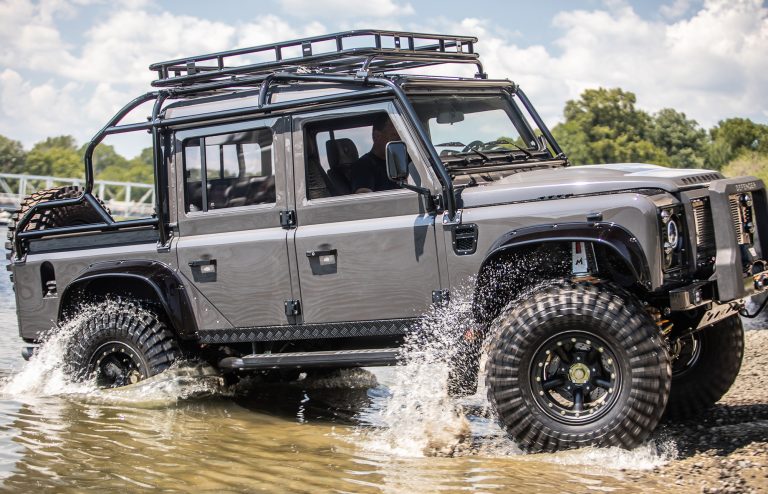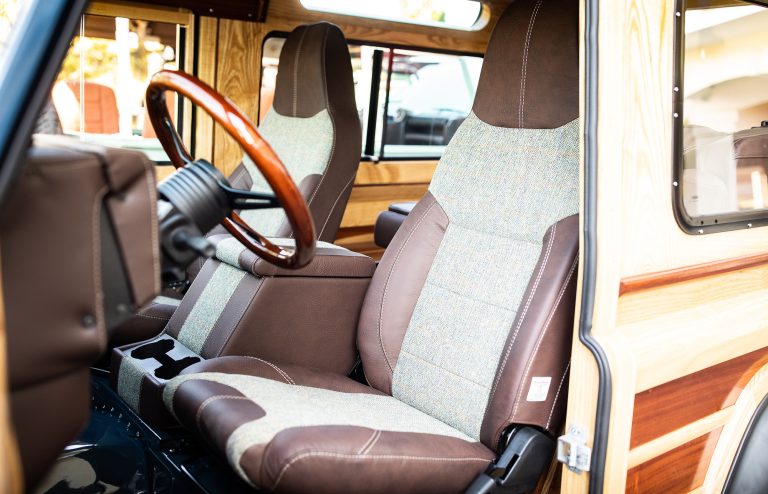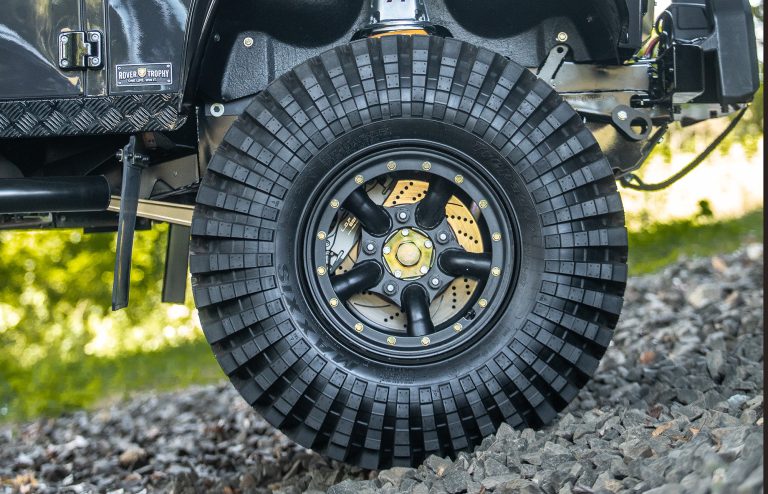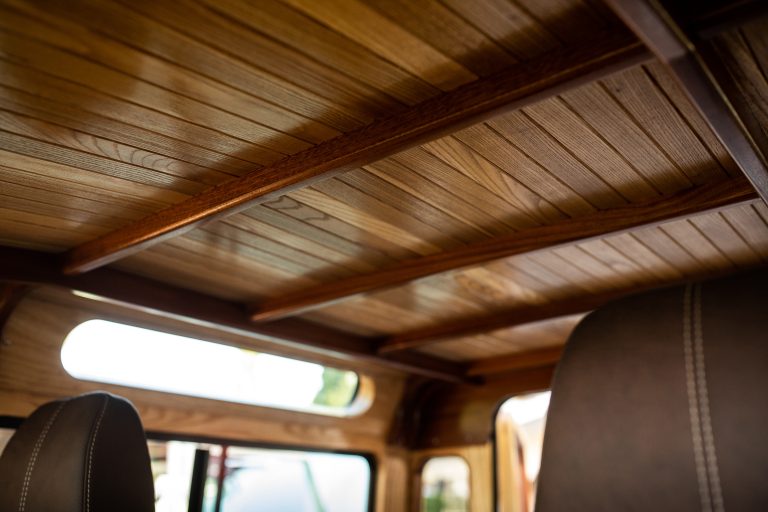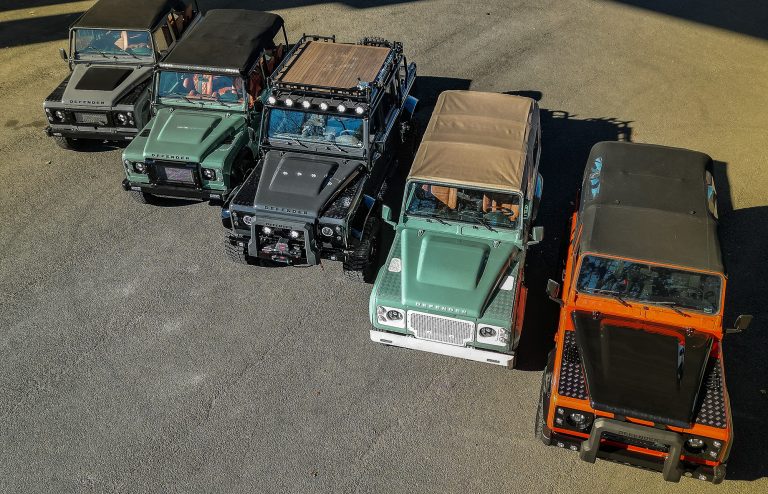 The appeal of a Rover Trophy is that's doubtless reconstructed with finer precision than ever achieved over the pond in Solihull, UK. The materials and the choice of powertrains now offer a different driving experience – particularly with the optional battery-electric powertrain. Adding to that tally are high-quality interior materials like leather, carpets and roll cage covers. 
There is a range of three different models in three specifications to choose from. The Trophy D90 (two-door), Trophy D110 (four-door with the extended wheelbase as before), and the classic Series 2/3. Tempted? Well, hold tight as deep pockets or a flexible trust fund is needed. 
The Trophy D110 range starts from $255,000 to $260,000. As mentioned, a range of drivetrains are available – a wowee GM sourced 6.2 litre 430HP engine from a C6 Corvette. Or you can choose a 2.8 litre Cummins diesel workhorse that's closer to the original Defender with a 5-speed manual transmission. 
If you're looking to prove your Rover Trophy is as sustainable as possible, the people in Bridgeport will fit your Landie with a low mileage fully electric Tesla Model 3 / LG battery powertrain that's shoehorned into the engine bay, seat box, and fuel tank's location. Expect to get up to 190 miles on a single charge. Good news if you're a city dweller; probably less so if your land spans several zip codes.
We especially like the extreme Trophy BIGS Crew Cab (or Double-Cab if your name begins with HRH) which gets a GM Performance LS3 sourced engine with a 6-speed transmission. The model is fitted with Khan Mondial 20″ wheels in black or bronze, a bespoke leather interior, and trick VisionX Spot Lights. $260,000 and it's yours.
If prices north of a quarter of a million bucks seems a trifle steep, it's best to think of the Rover Trophy as the 4×4 that's closer to Singer Vehicle Design's concept that takes classic Porsches and rebuilds them with the ridiculous bespoke precision that exceeds anything Zuffenhausen churned out back in the day.
The biggest difference is when each Rover Trophy Defender is fitted with its bespoke cabin that's chosen by the prospective owner. High-quality and individual materials are offered for the leather, carpets, soft top, and roll cage covers.
Jaguar Land Rover may have called time on the Defender in 2016 with over two million originals built. But the North American reimagined Rover Trophy mercifully proves the old girl isn't giving up the ghost, at least for some time yet.