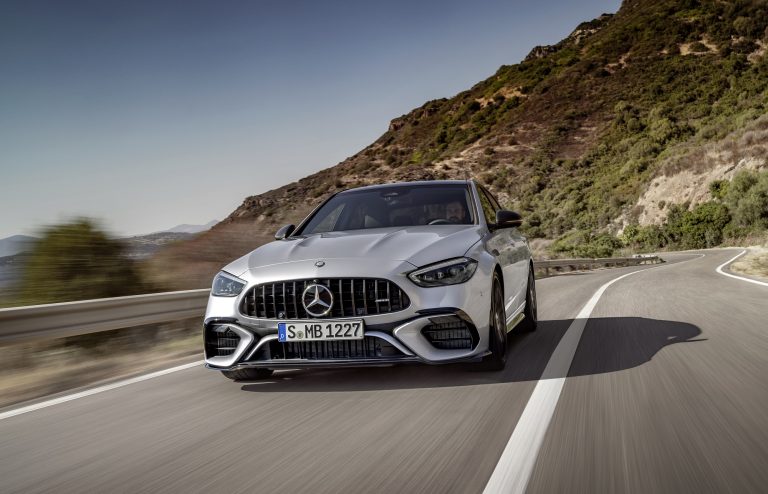 The 2024 Mercedes-AMG C 63 S E Performance
A battle of power versus sound
AMG's latest take on one of its most beloved models has arrived, and there's much to discuss. Aesthetically speaking, you're looking at an elegant evolution of the brand's longstanding sedan. It's clean, muscular, and elegant, as any good C 63 has been and should ever be. Big intakes, hood creases, and broad haunches abound, it's a sleeper for those not in the know, and a subtle nod of approval from those who do. That said, if you hear it coming before seeing its sleek sheet metal, you're bound to be a little confused. Consider it a case of what can only be described as "wrong-sounding Muppets."
That's right folks, Mercedes-AMG has opted to move away from V8 power in the new C 63 S E Performance, in favor of a behemoth powertrain — specifically a subdued version of what powers its big brother, the GT 63 S E Performance. The Formula One derived powertrain starts with a 201-horsepower electric motor resting at the rear axle. The aforementioned rear axle will be built with 2.5 degrees of rear steering angle — a standard feature rather than an expensive option for the 2024.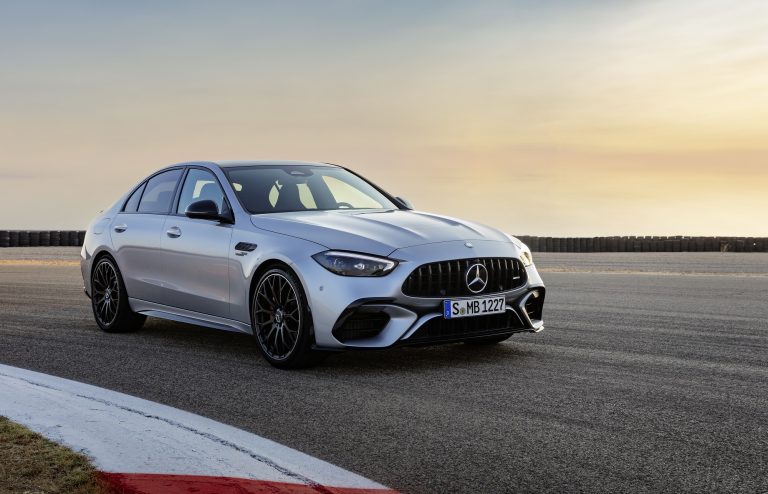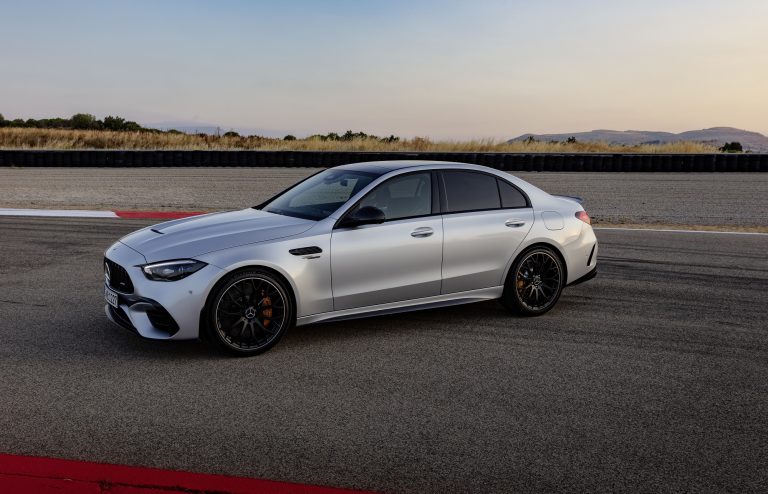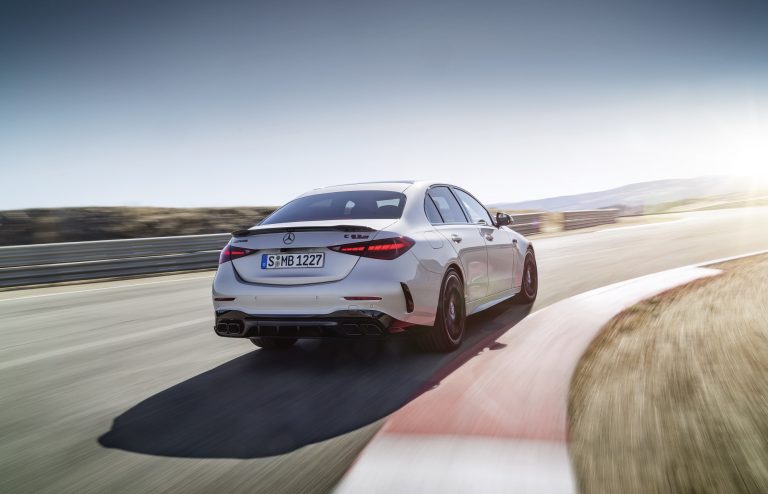 The 201-horsepower boost at the rear wheel means that a big V8 in the nose is no longer required to achieve the 600ish horsepower figures we've come to expect from the C 63 legacy. The brand could have safely scaled down to a V6 of some sorts, but it's not like AMG to pass up on a good technical challenge. Instead, what has landed in the new production model is a mill that makes 469 horsepower from only four cylinders.
That's right, a variant of AMG's little 2.0-liter four-banger is dialed up to 11. It's making more out of two liters than the current Ford Mustang's V8 does with five. All told, this makes up a package delivering 670 horsepower and 752 lb-ft of torque, which is a right hefty jump over the capabilities of the outgoing generation. It's an interesting move, to say the least, as Mercedes-AMG clearly has eyes on the new generation of buyers who are more interested in electrification, and in turn is willing to challenge the small subset whose purchasing decisions are occasionally influenced by a vehicle's rolling soundtrack.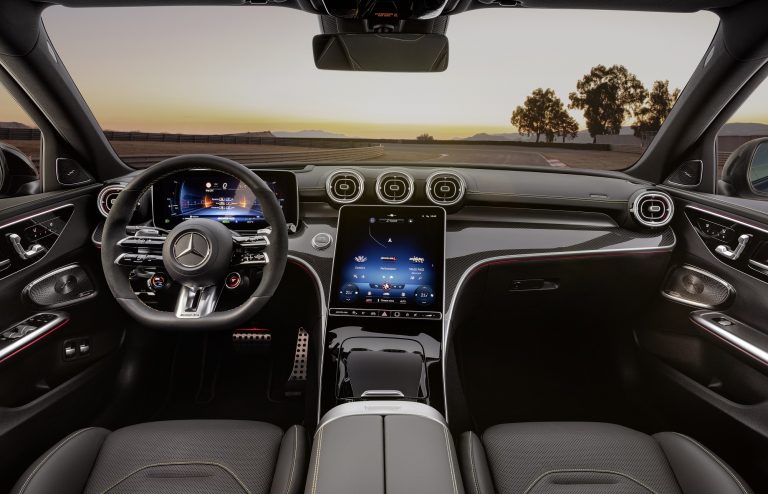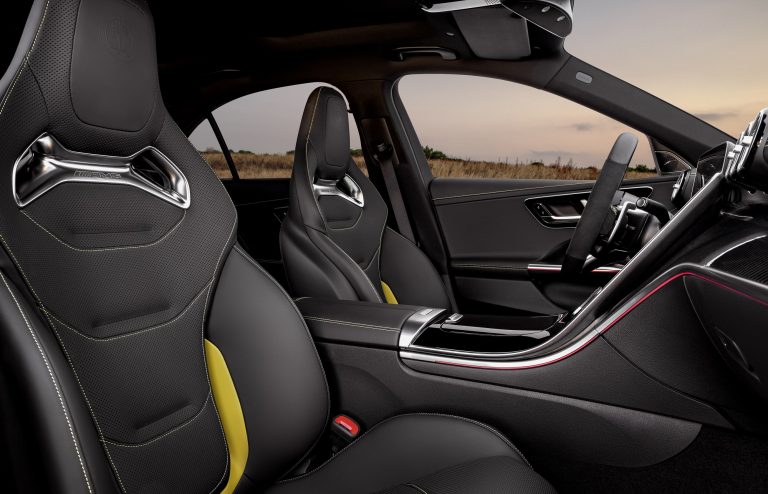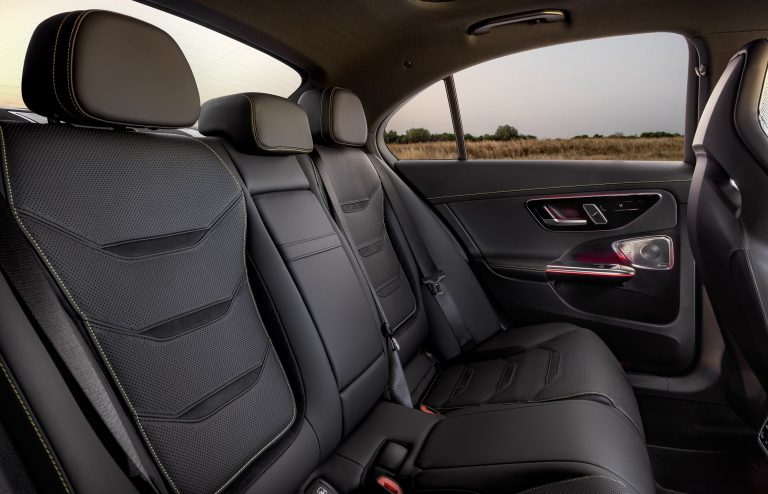 The thing is, while it's no V8, a highly tuned four-cylinder engine can have its own special appeal. If you're doubting it, take a quick peek at the Brabham BT52 that was extremely successful in Formula One in 1983 — we'll wait. Beyond that, we've well established by now that a V8 burble does not a fast car make, and the C 63 S E Performance's 3.3 second sprint from 0-60 is likely to convert more than a few to the ways of AMG hybrid powertrains.
Mercedes-AMG is also touting that much of the powertrain engineering has links back to its own Formula One efforts, as was the case with the GT 63 S E. A lightweight 400-volt battery with direct cooling, electric support for its turbocharger, and variable-setting regenerative braking are all part of the equation here.
As it stands, we're yet to get an official sale price, on-sale date, the opportunity for proper driving impressions, or any hints at what the car will sound like, but we're eager for all of the above. Long live the "wrong sounding Muppets," as far as we're concerned.