Audi's Bespoke EV-Charging Lounge
A rest stop for you and your vehicle
Europe's EV enthusiasts can power up their vehicles while simultaneously winding down in luxurious leisure. The second-largest city in the German state of Bavaria, Nuremburg, is host to Audi's premium new facility. Recently opened on December 23, Audi has deemed the bespoke space the world's first EV charging hub concept.
The modernist space was constructed from flexible container cubes, which allow for the building to be constructed or disassembled in a matter of days. The bottom floor of the facility houses the charging stations. Upstairs, an exclusive, 2,153 sq. ft. lounge opens to a 431 sq. ft. patio. Furnished with couches, TVs, Wi-Fi, vending machines, and a self-service coffee bar, drivers can comfortably relax while powering up their vehicle.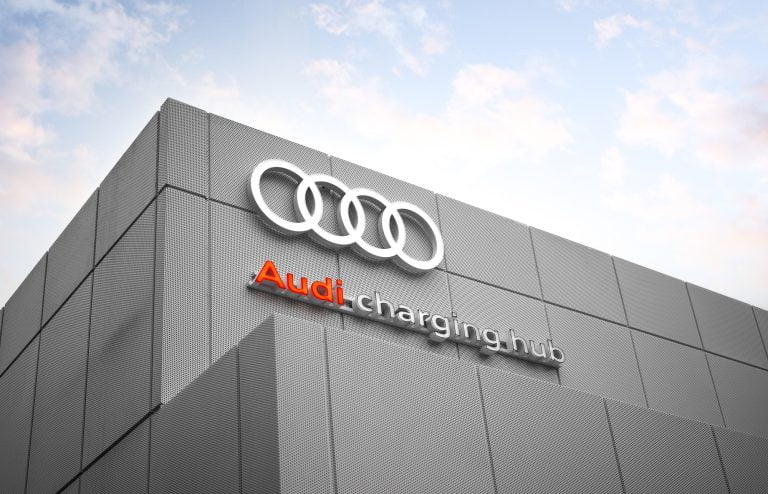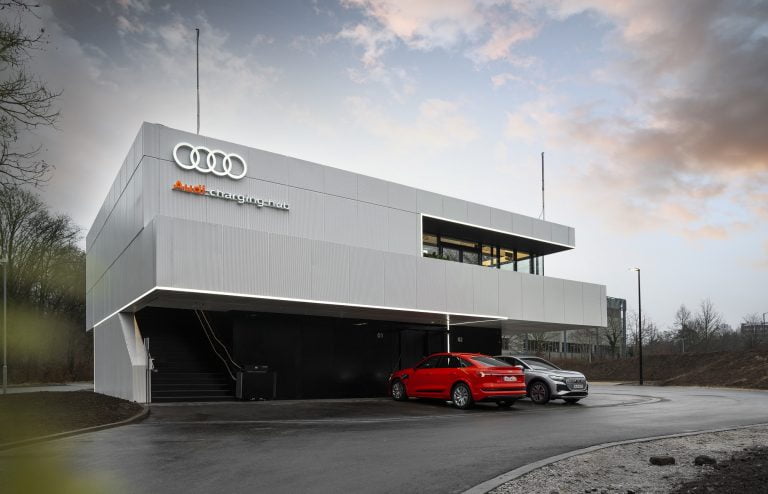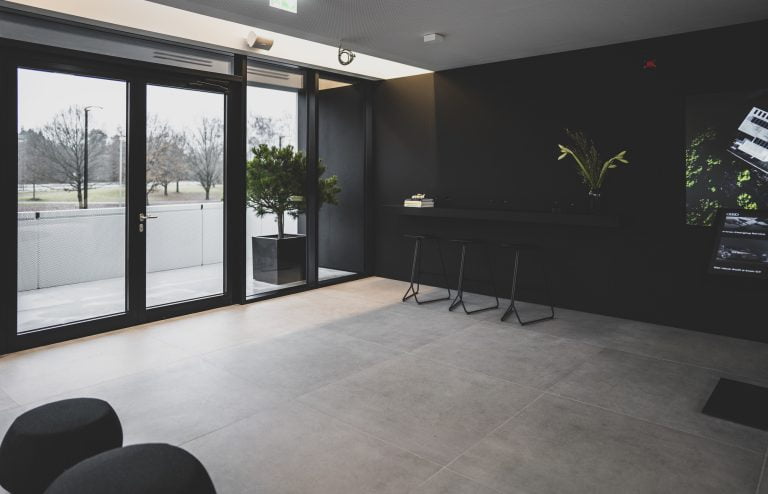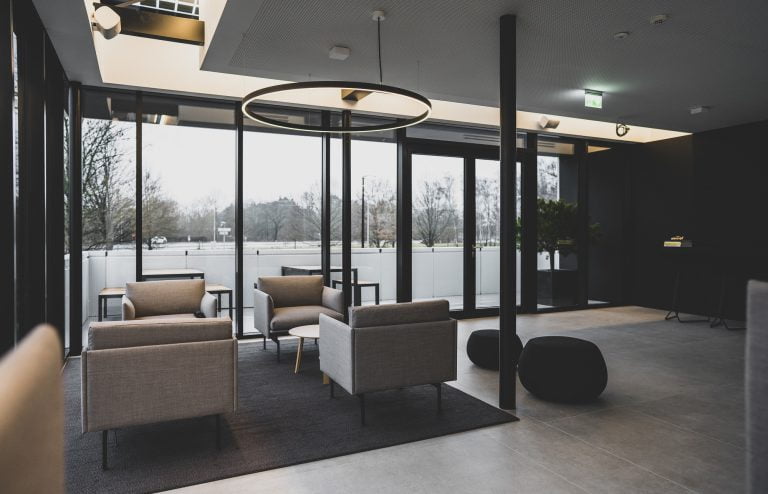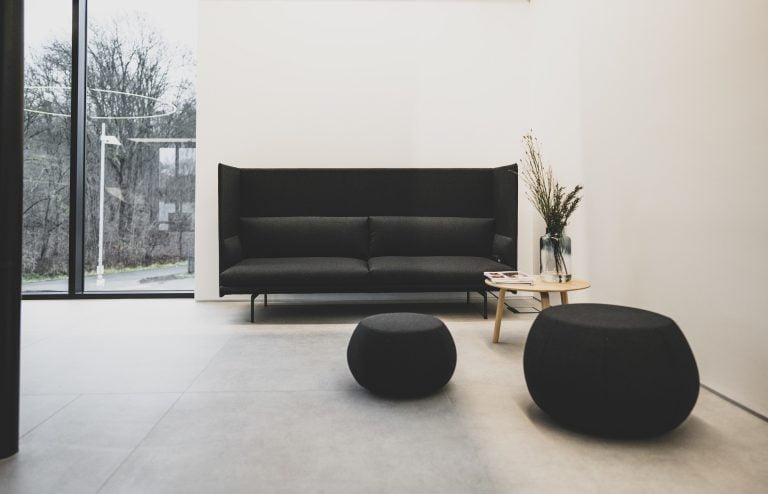 Audi envisions the lounge to function as a "flexible and premium-oriented quick-charging infrastructure in urban space," per charging hub manager Ralph Hollmig. As many city-dwellers don't have access to superchargers at home, Audi hopes for this longue to operate as an urban oasis for metropolitan EV-owners. Hollmig continues, "We're going where our customers don't necessarily wake up in the morning with a fully charged electric car and at the same time thinking about increasing charging demand in the future."
The German auto manufacturer is aware of growing requests for EV charging and is responding to this desire with innovation. The fast chargers are powered by repurposed lithium batteries, sourced from scrapped Audi prototype cars. Offering up to 329 kWs of power, the charging cube technology will be available 24/7. However, appointments must be reserved in advance through the MyAudi app by E-Tron owners whose vehicles have Plug and Charge functionality. Additionally, users who wish to utilize the hub will have to sign the pilot program's E-Tron Charging Service contract, the agreement allows for drivers to charge for 31 cents per kWh, regardless of rate.
Oliver Hoffmann, Member of the Board for Technical Development of Audi AG, elaborated, "The charging hub embodies our aspiration for the electric era and highlights Audi's commitment to 'Vorsprung durch Technik.' A flexible high-performing HPC charging park like this does not require much from the local electricity grid and uses a sustainable battery concept. Our customers benefit in numerous ways: from the ability to make exclusive reservations, a lounge area and short waiting times thanks to high-performance charging. This is consistent with the premium concept."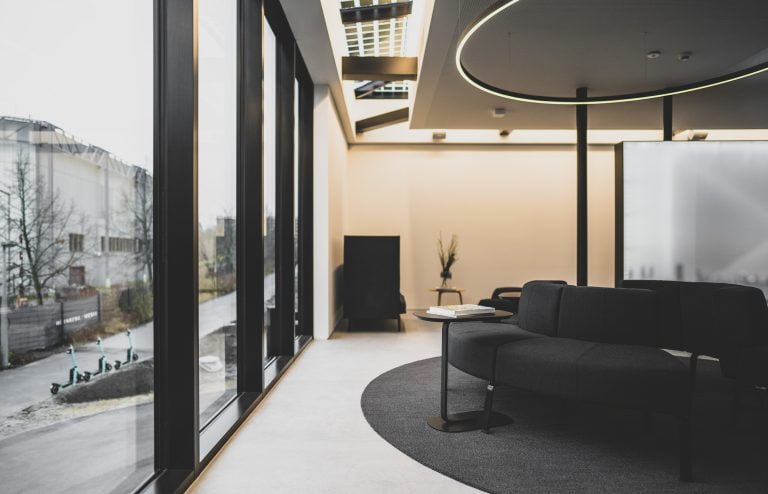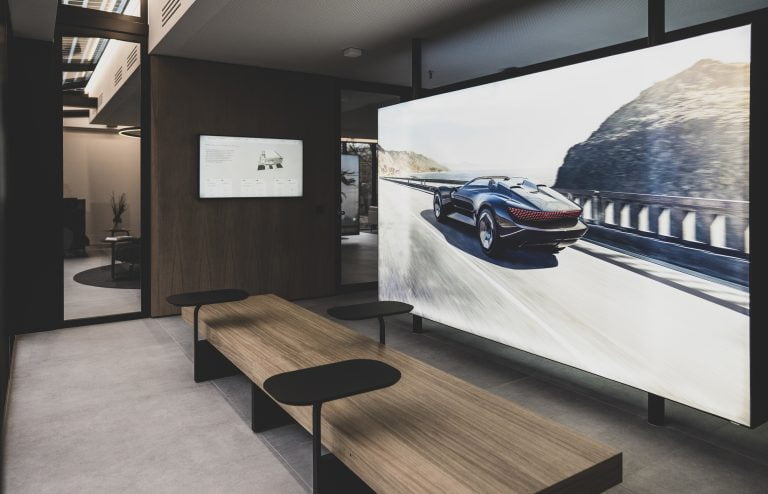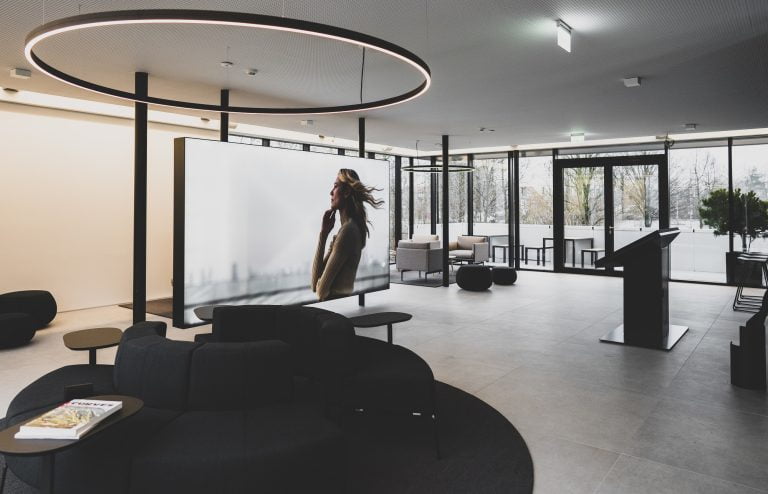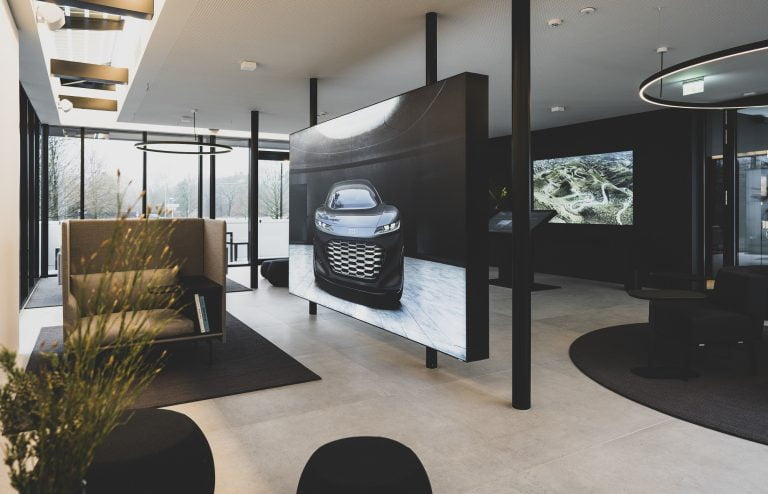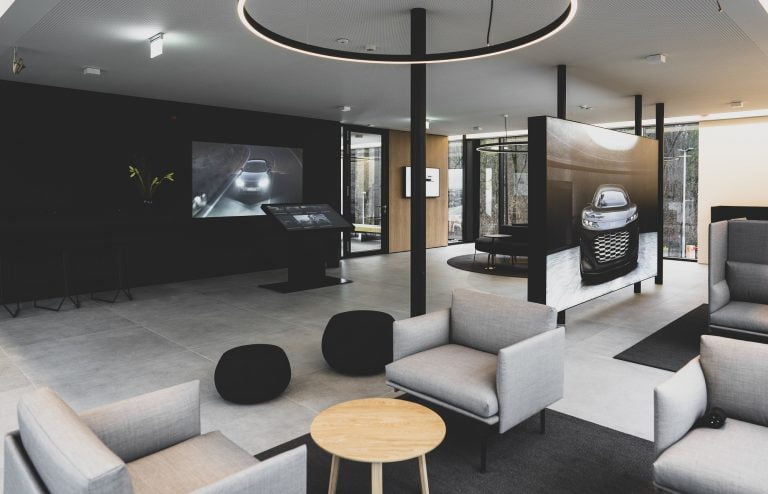 As Audi's charging cubes have 2.45 MWh of interim storage, only a 200kW power connection is required for the low-voltage network. Those 200kWs of green energy, when combined with the 30kWs of solar power from the roof, produce enough power to keep the hub's energy storage consistently full. As such, Audi predicts that the facility has enough power to charge approximately 80 EVs per day. In just 5 minutes, the charging port can add 62 miles of driving range to the Audi E-Tron GT. Give it 23 minutes and the battery can be charged from 5 percent to 80 percent.
Between 10am to 7pm, an attendant will be available during the lounge's pilot run to attend to guests' needs. Other amenities include an exchange station for e-bike batteries, an EV scooter lending service, and Q4 E-Tron and RS E-Tron GT test drives. Additional luxury conveniences are also available ¬– such as food delivery service, an automat, and mobile car care.
In the coming months, Audi will monitor the utilization of their Nuremburg hub to evaluate the overall charging experience based on user feedback. Looking toward the future, Audi looks to expand their charging hubs in other cities across the globe.