Getting shaken and stirred in McLaren's astonishingly rapid 765LT and one very collectible 007-inspired Aston Martin Vantage
Cool Britannia is alive and well. Here, for your consideration, is a pair of gym-honed British beefcakes, each packing more pugilistic muscle than Tyson Fury and Conor McGregor combined.
In the red corner, and perhaps the more whimsical of this dynamic duo, is the Aston Martin Vantage 007 Edition, created by Aston's own Q-division to celebrate the latest Bond romp, No Time to Die.
Based on the highly-vocal 503-horsepower Vantage Coupe, just 100 examples will be built, priced from $213,795. They're distinguished by stealthy Cumberland Grey paint, a new chrome-ringed black mesh grille, cool yellow edging around the lower sections and some very big wheels.
Pay a little extra, and you can opt for the must-have roof-mounted ski rack and skis, just like those on the 1987 Aston Vantage that stiff-upper-lipped Timothy Dalton piloted in The Living Daylights.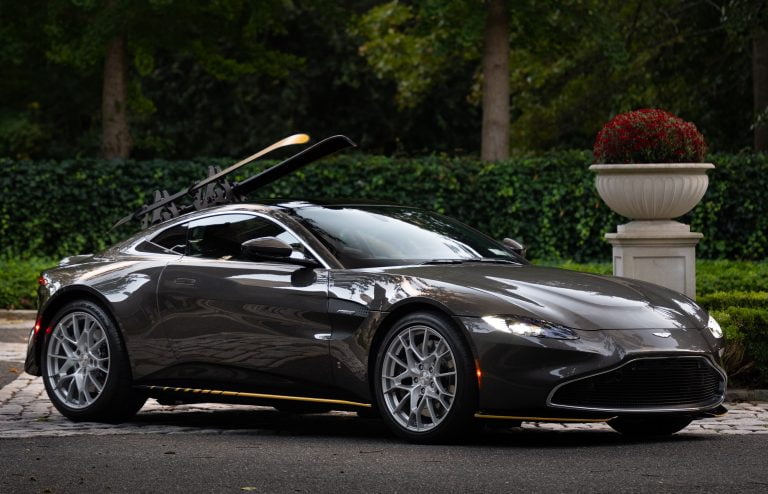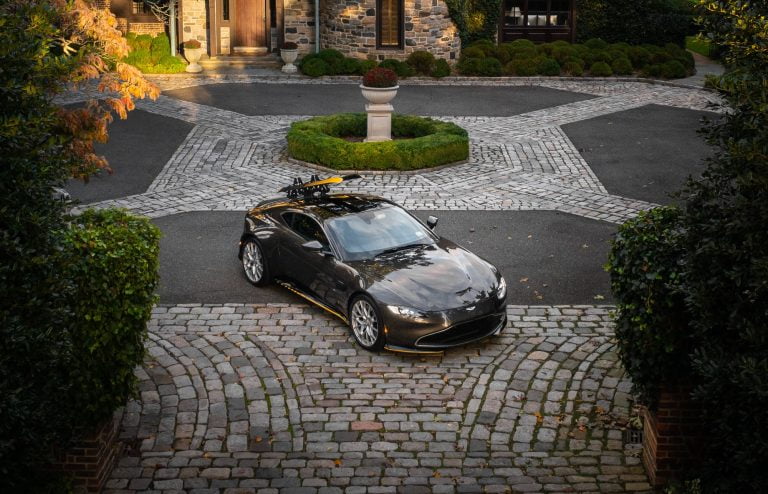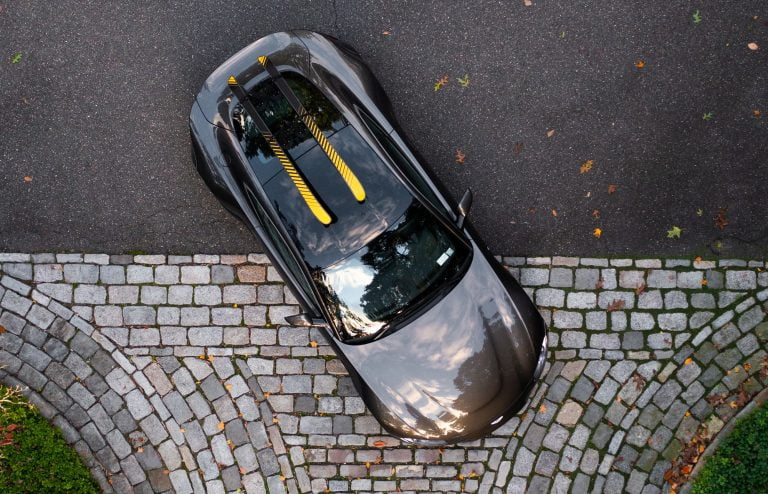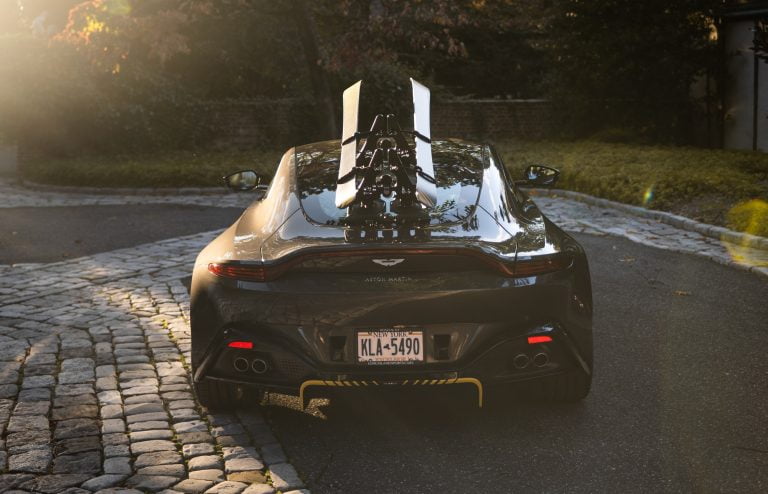 Now over in the blue corner is the angry Mr. Hyde to the Aston's less tempestuous Dr. Jekyll. McLaren's $358,000 765LT Coupe is a stripped-out, barely road-legal, 755-hp slingshot designed to burn-up racetracks and intimidate anyone lacking the millisecond reactions of a Lewis Hamilton.
The LT stands for Long Tail, though it could also be short for Legalized Terror. As if McLaren's frenetic 720S model on which it's sired didn't offer enough forward motion; power from that mid-mounted 4.0-liter V8 super engine is upped by 45-hp, while 176 pounds have been shaved from its already supermodel-thin waistline.
The result is a piece of performance mastery that can rocket from rest to 60mph in just 2.7 seconds, hit 124mph from zero in a mere seven seconds, and not quit until the digital speedo is flashing-up 205mph.
Maybe even more impressive than the rock-out-of-the-catapult acceleration is the braking. Those race-bred 15.4-inch carbon-ceramic stoppers are shared with the mighty Senna. Hit the left pedal, hard, at 124mph and it takes just 354 feet to come to a screamin' halt. Throwing out an anchor would have roughly the same decelerative effect.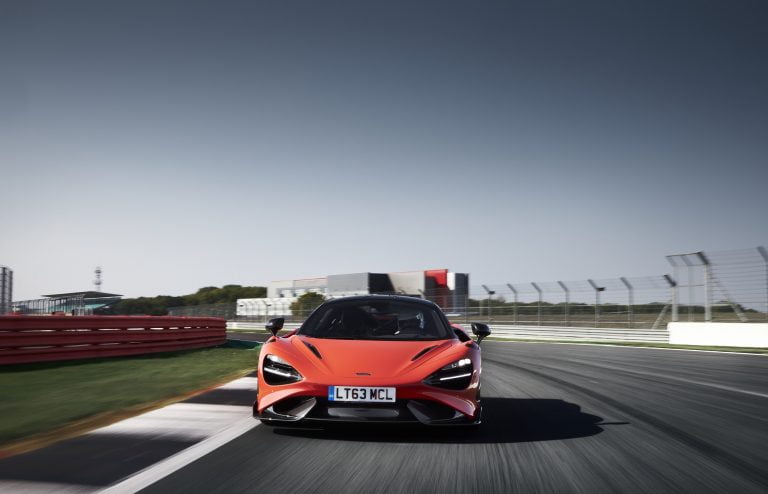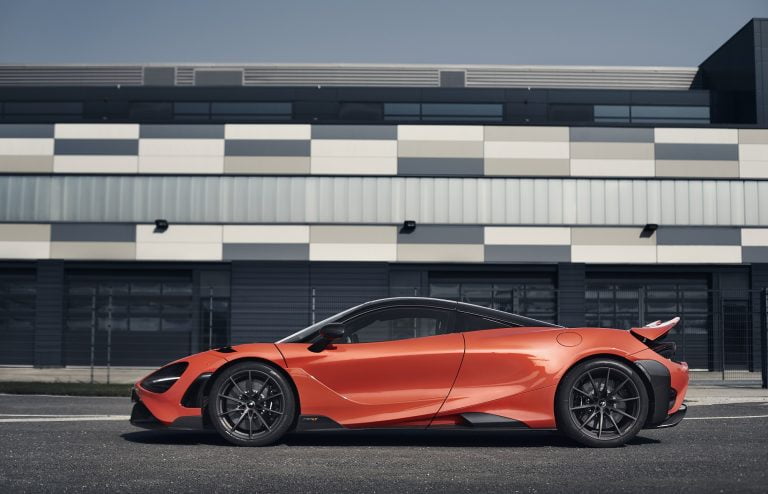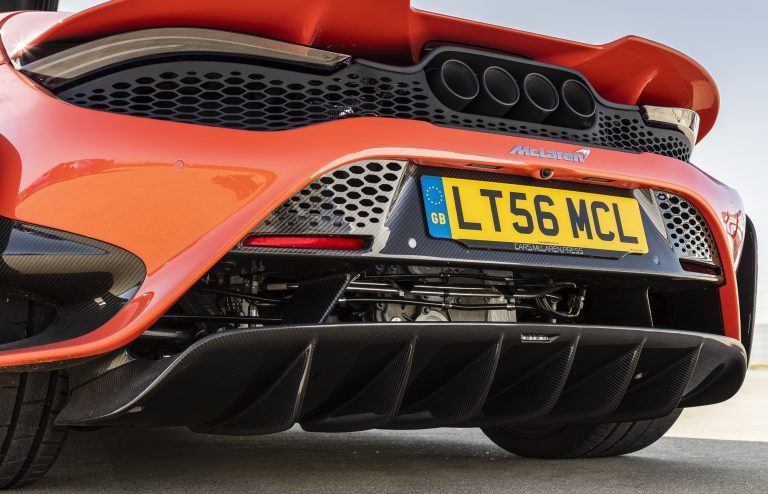 Mister Bond's 007-flavored Vantage is not quite as potent, but no less thrilling. Its 4.0-liter twin-turbo V8 packs 503-hp and, with the choice of 7-speed manual or 8-speed automatic shifting, it'll rush from rest to 60mph in 3.3 seconds and thunder to a top speed of 200mph.
While the 007 Aston's exterior is a nice nod to Bondmobiles past, it's the coal-black interior that's a JB-lover's dream. The seats, with their retro-style, butter-soft leather paneling and hand-stitched 007 logos, are inspired by The Living Daylight's Vantage, and look and feel superb.
But only Bond nerds will recognize the number 96.60, neatly embroidered into the sun visors, as the Soviet police radio station frequency that Bond used to aid his escape in Daylights.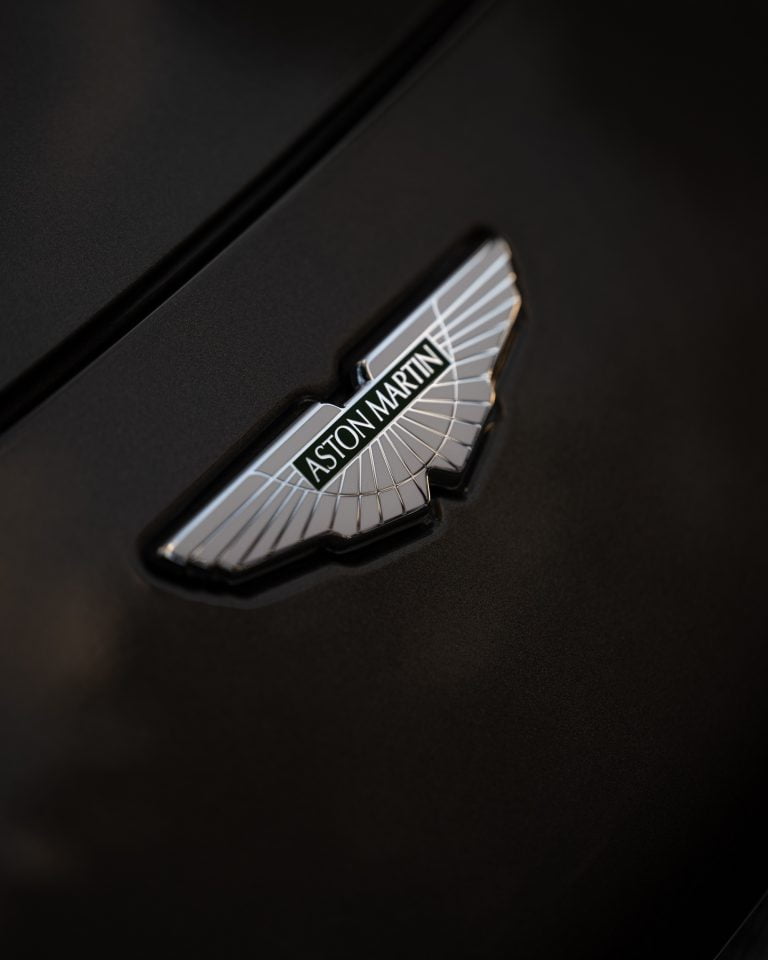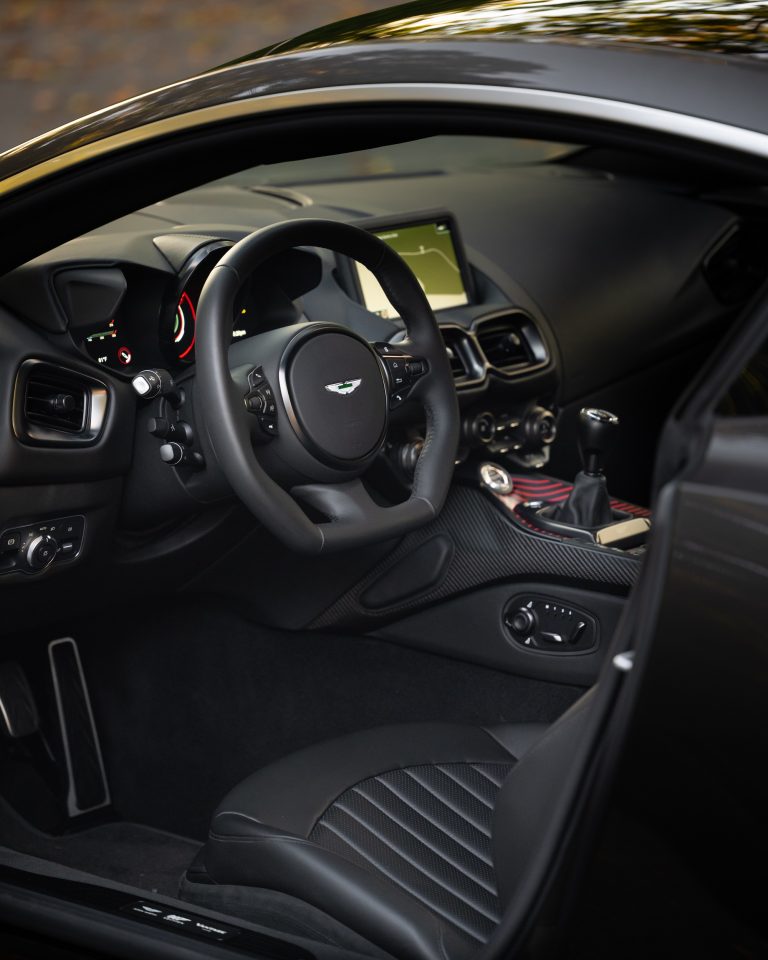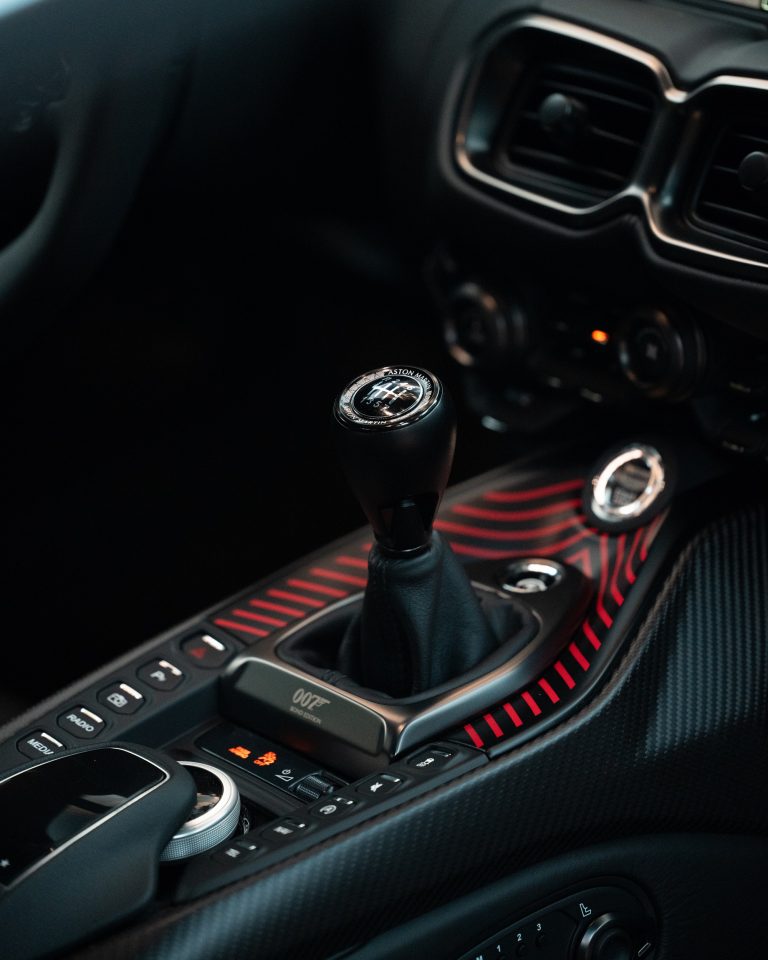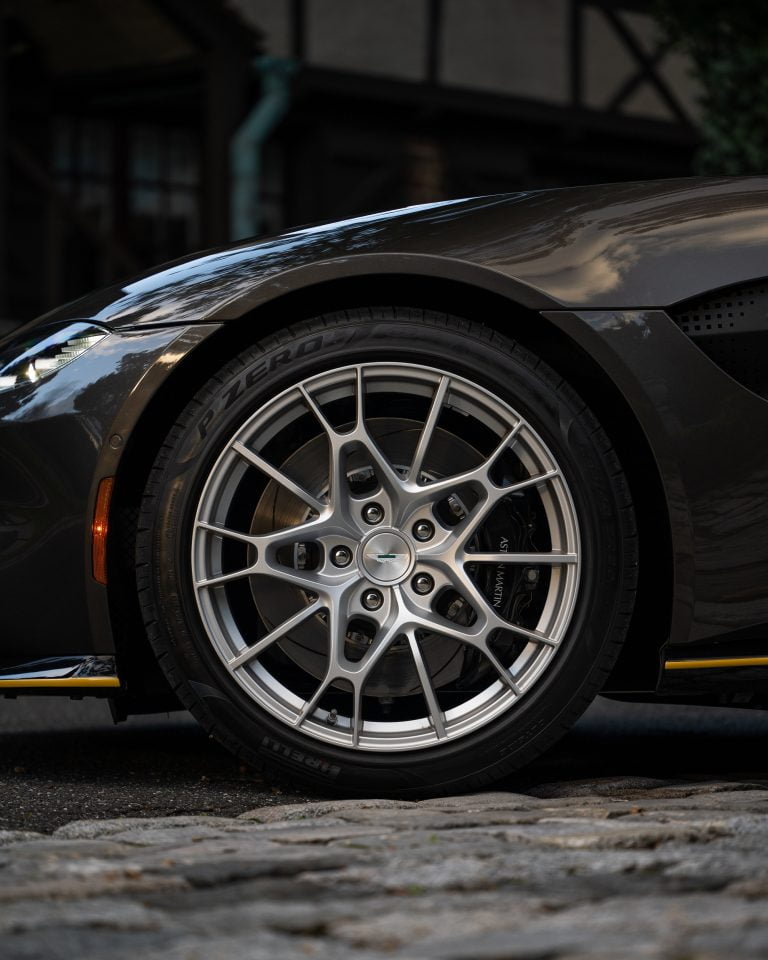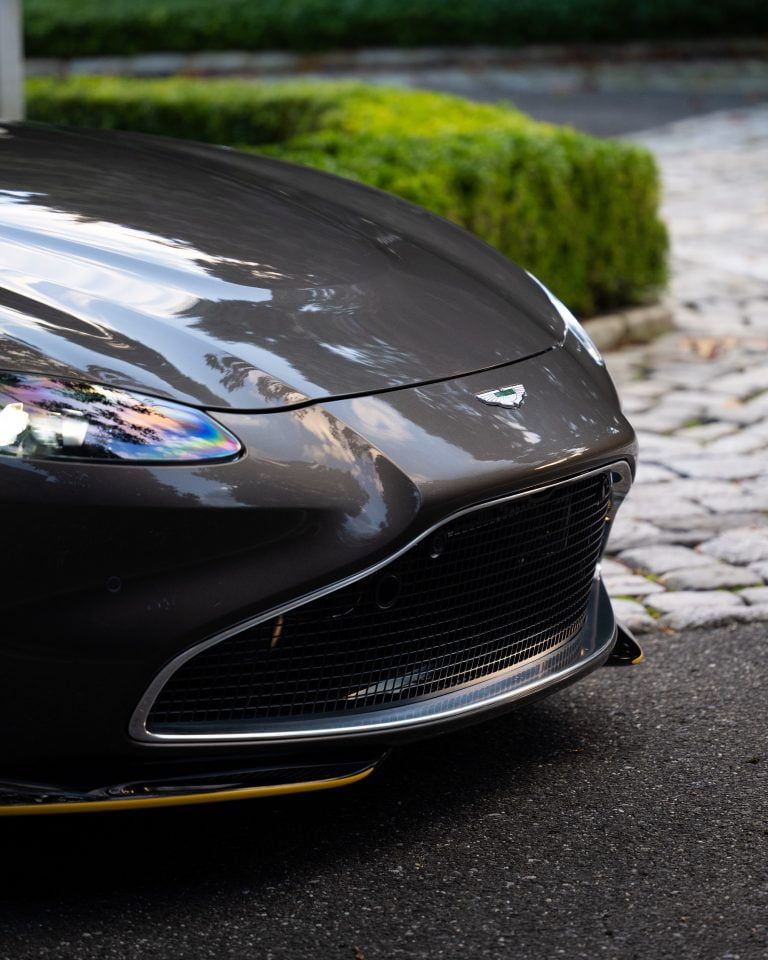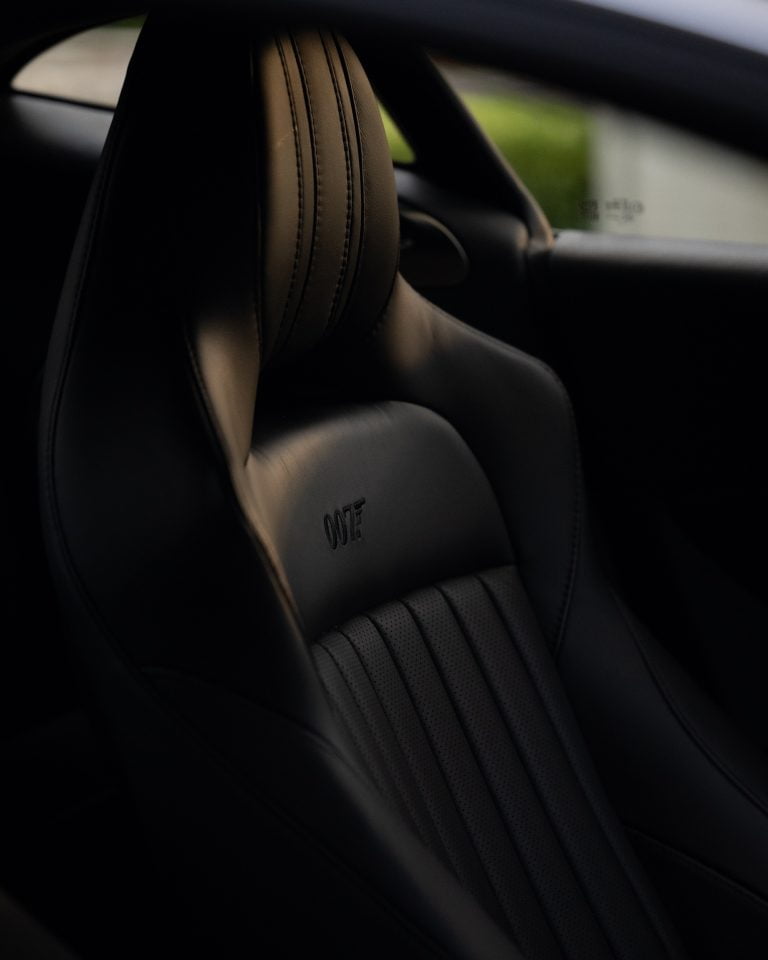 By comparison, the McLaren's cabin is fighter-jet stark, stripped-out and minimalist. Carbon-shelled bucket seats embrace you as warmly as a Rikers Island straitjacket. Creature comforts? The fact that air conditioning and a stereo are both on the options list says it all.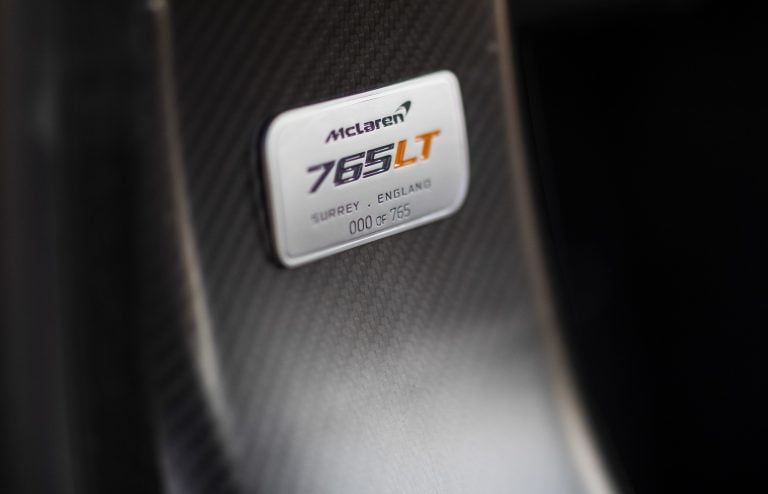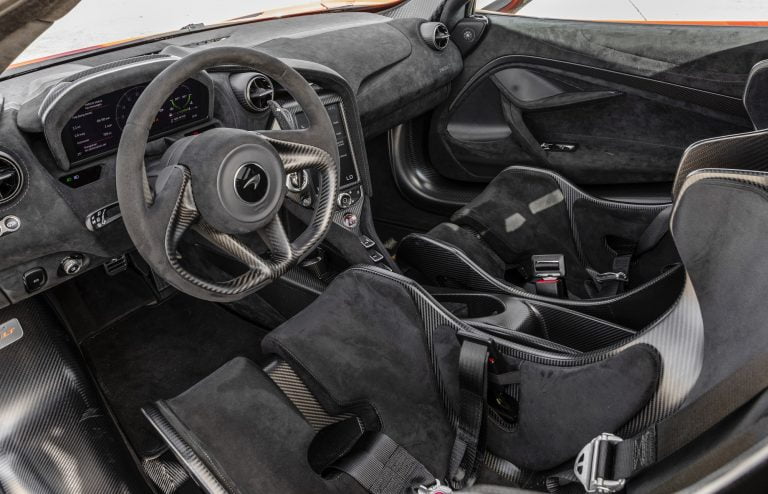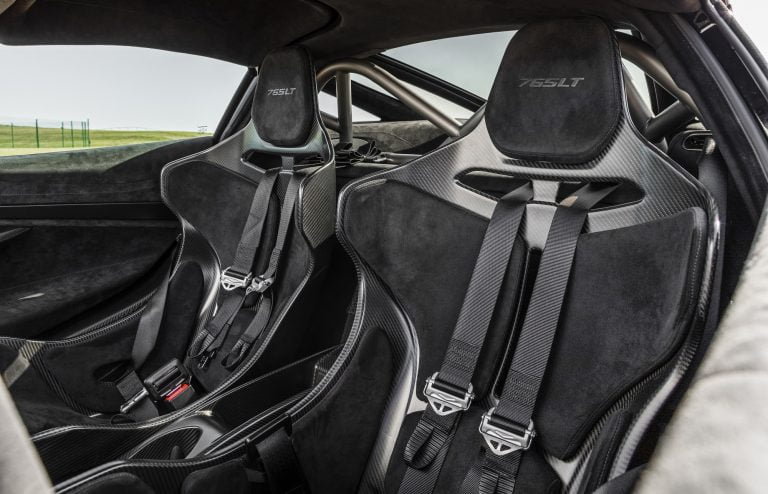 But here is one of the world's last great analog supercars we'll see before performance is measured in kilowatts and ohms – a supercar we'll fill-up rather than plug-in.
So, decisions, decisions: McLaren or Aston? Both are stunning examples of Cool Britannia, both are car collectors' dreams. Both, in slightly different ways, will definitely leave you shaken and stirred.