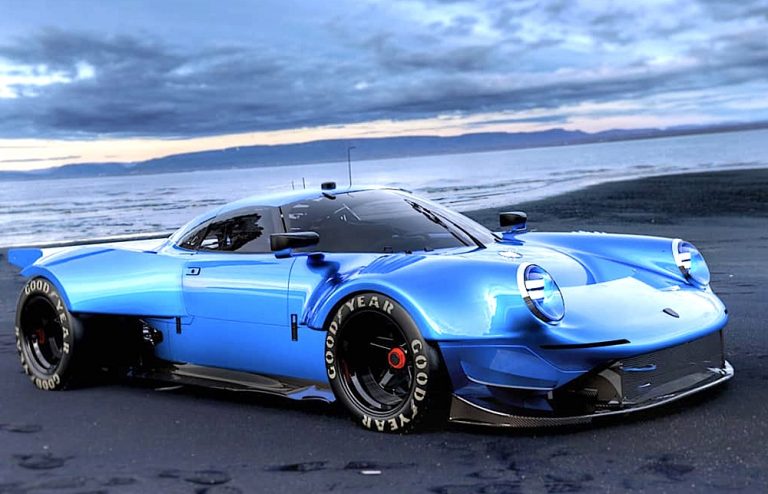 Oilstainlab's Crazy Porsche 911-based Half11 Is Getting Serious
This open two-seater is on track to get a stunning new coupe body
You're looking at the Official Car of Instagram. Due to the astonishing CGI, PhotoShop and Virtual Reality skills of Oilstainlab founders, brothers Nikita and Iliya Bridan, their Frakenporsche 911 creation – the so-called Half11 – appears, well, everywhere.
Among the literally hundreds of Instagram images they've created, you'll see the car battling CanAm racers at Bridgehampton circa 1966, in the Porsche pits at Le Mans, on the Porsche v. Ferrari movie poster, and even with Steve McQueen sauntering past.
Then there are all the tongue-in-cheek creations. Like the Half11 replacing OJ's white Bronco while being chased by cops through L.A., with a Christmas tree strapped to its roof, or parked on an oversize SUP, its drivers paddling furiously.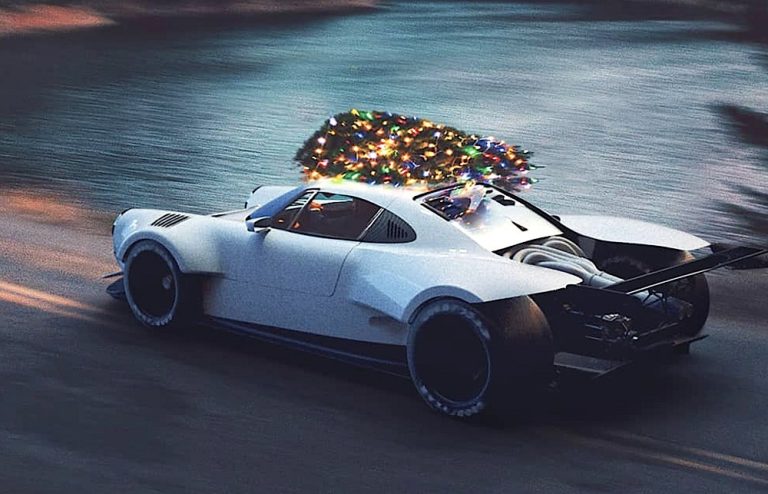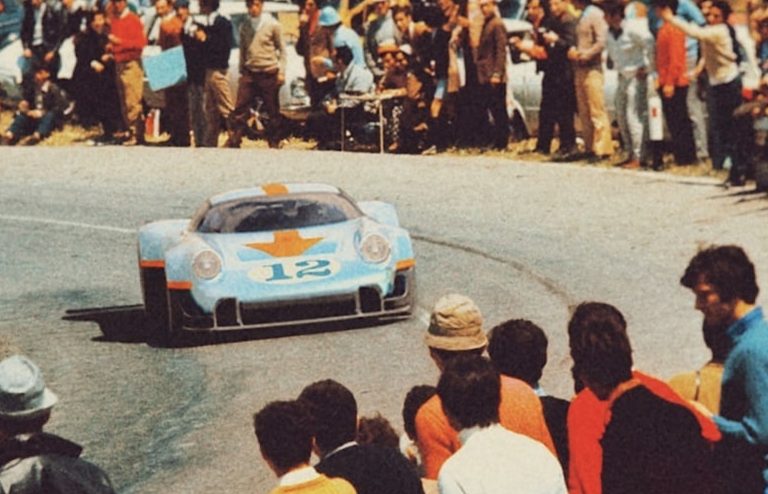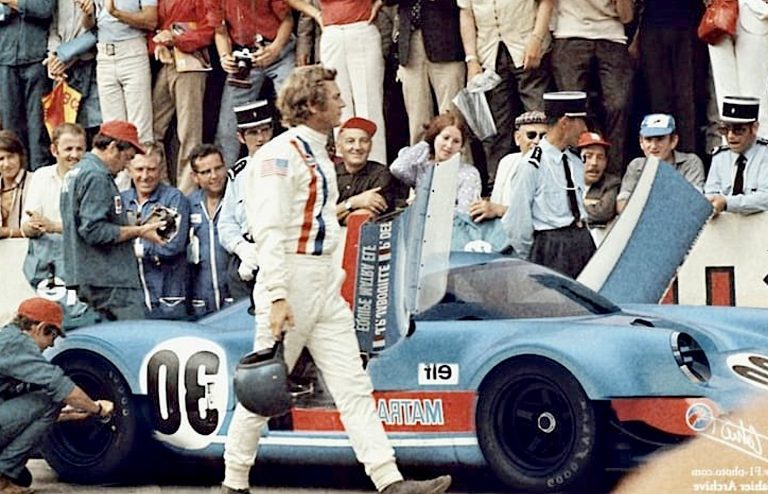 "It's been a huge amount of fun, convincing or at least engaging with Instagram fans and letting them wonder whether the images are real, and whether the events actually took place?" Nikita tells EQ.
"Automotive storytelling has become stale. With these images, we wanted to shock gearheads out of the endless social media scrolling, have them suspend reality and go on a fun adventure."
What all these amazing, highly detailed "faux" shots do so effectively, is actually tell the story of the Bridan brother's jaw-dropping real-life creation, their Porsche 911-inspired Half11.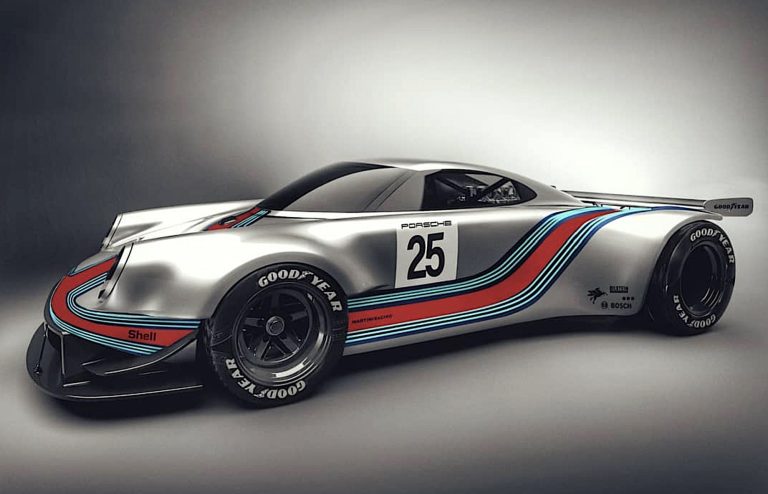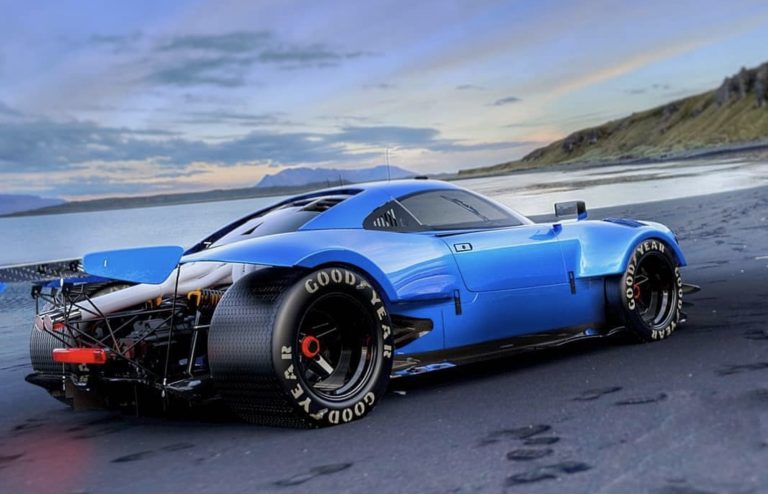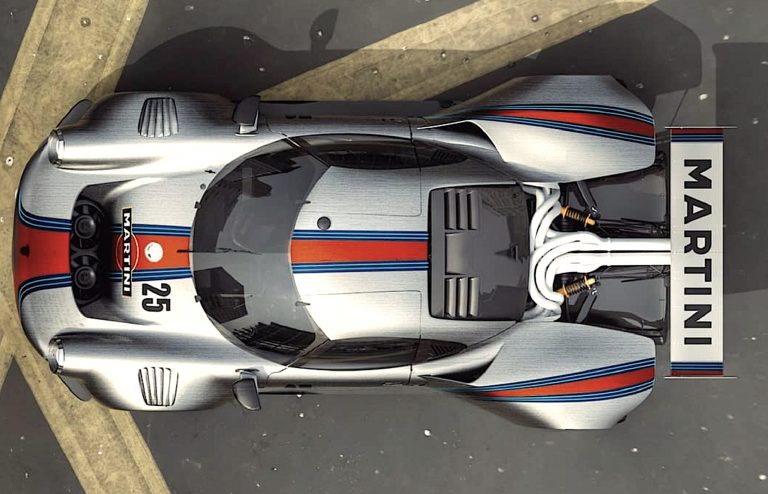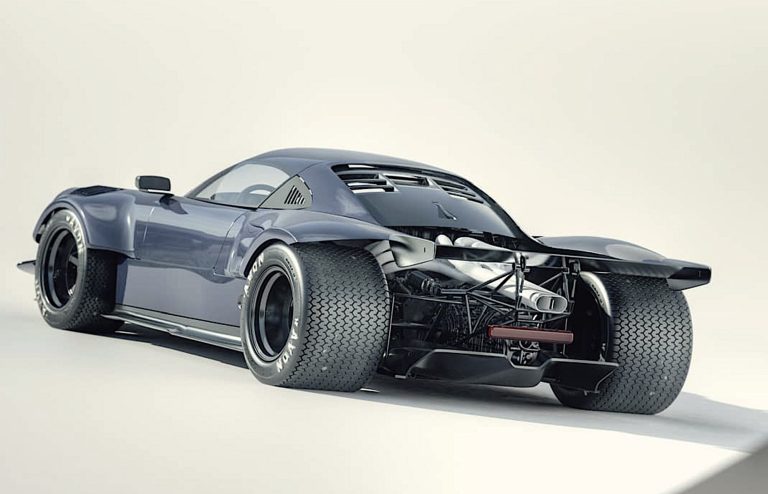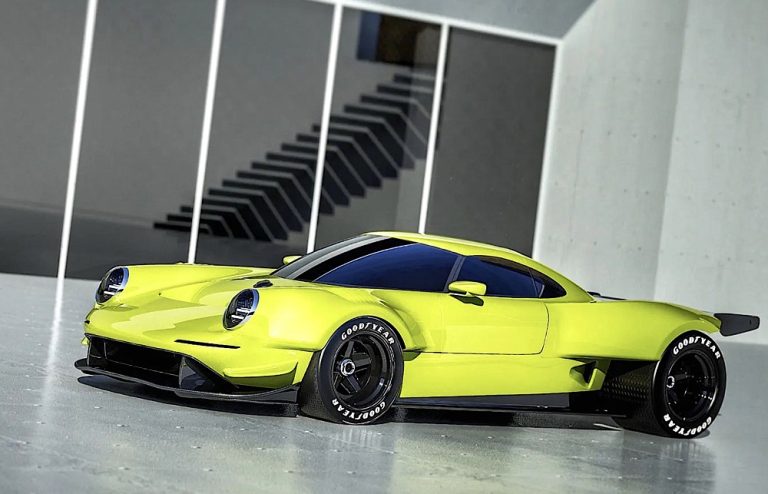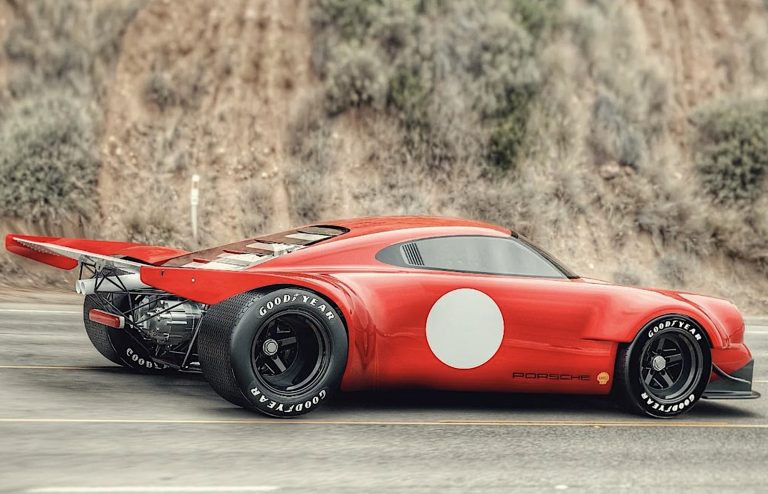 The Half11 gets its name because the brothers literally took a hack saw and cut the 911's bodyshell in half. They then used their considerable design skills from their day-jobs running their L.A.-based Oilstainlab's industrial design studio they founded in 2019, to evolve the bodywork, create a tube chassis and fashion the suspension.
In place of the 911's steel body, they hand-rolled new panels out of aluminum with the help of master metal-shaper Jake Krotje of Flying Dutchman Industries in San Marcos, California. The complex steel-tube chassis, and its attachment to the original 911 tub, was the work of Joe Scarbo at Scarbo Performance in Lake Forest, California.
"The look of the car started out as a 'what if' discussion. What if, back in the '60s, a 911 was chosen to lead Porsche's top class racing efforts. That was the thinking. The response to the car has been extraordinary – and is motivating us to build the raddest 911 on the planet," explains Nikita.
Arguably the most contentious element of the car is the Bridans' choice of engine. Instead of some modern Porsche turbo motor, the Half11 comes with a highly modified Chevy LS pushrod V8 built by JMS Racing Engines in El Monte, California.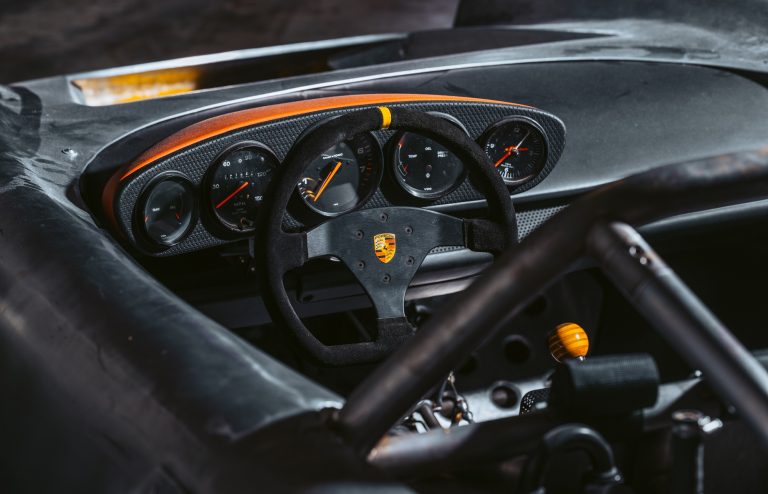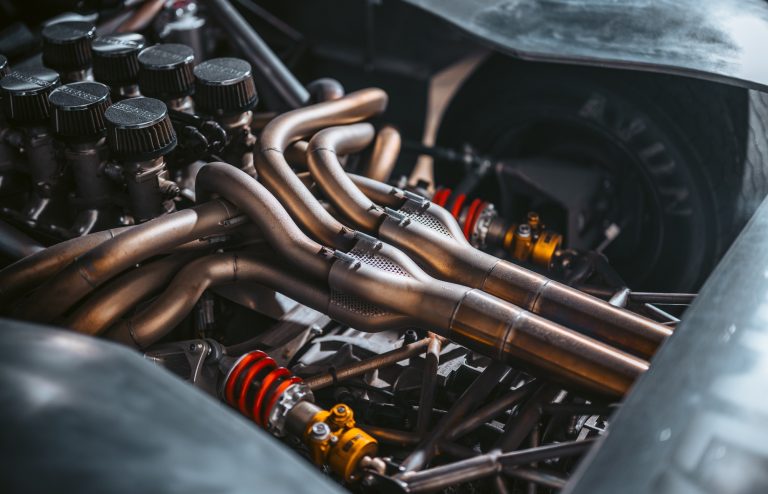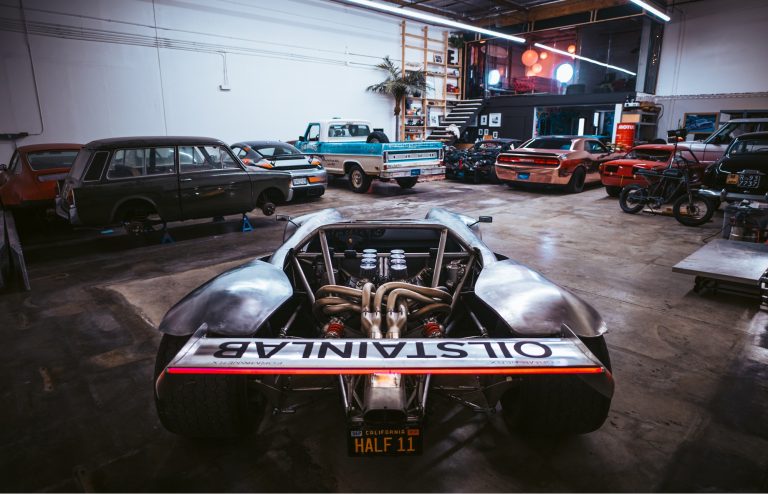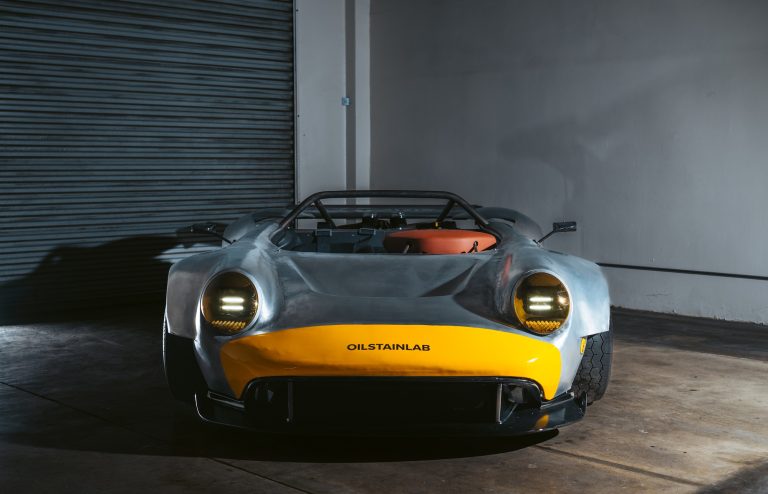 Packing around 650 horsepower, it certainly looks the part with its CanAm-style, custom-printed velocity stacks and serpentine, equal-length, eight-into-two exhaust poking out the back.
"The Chevy V8 was a great starting point to help us develop the chassis. Down the road we're looking at a 911 GT3 RS motor, though if someone wanted a classic air-cooled motor, or a V8 from a Cayenne, we could do that too."
The key phrase here is "Down the road". That's because the Half11 project is about to be turned upside down and become much more serious than a one-off "fun" project for the two brothers.
Nikita tells us that plans are on the computer screen for a full-bodied Half11, with a roof, windshield and doors, and a bodyshell built from lightweight carbon fiber in place of hand-rolled aluminum.
He supplied EQ with these exclusive, never-seen-before images of a digitized red car to show the latest design direction.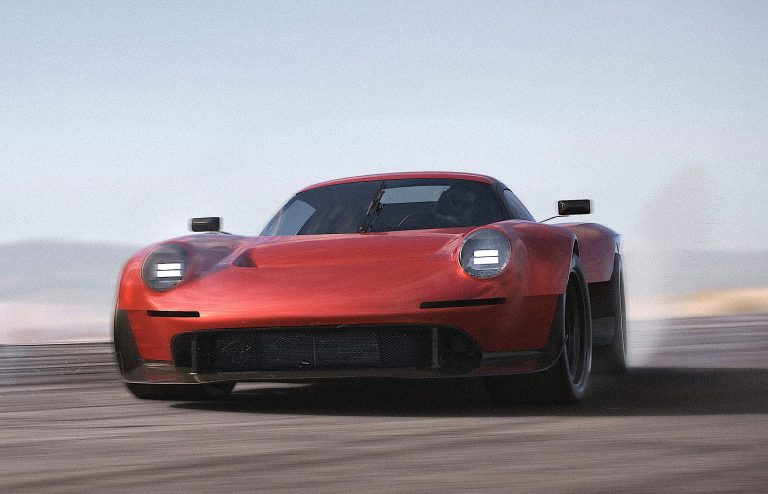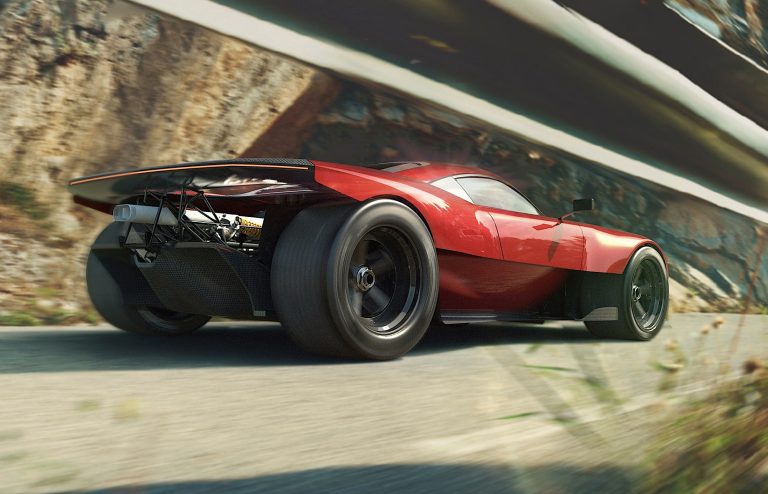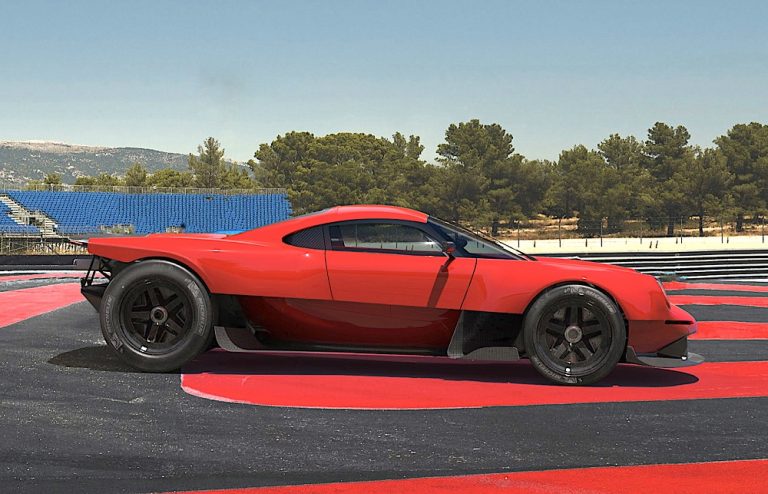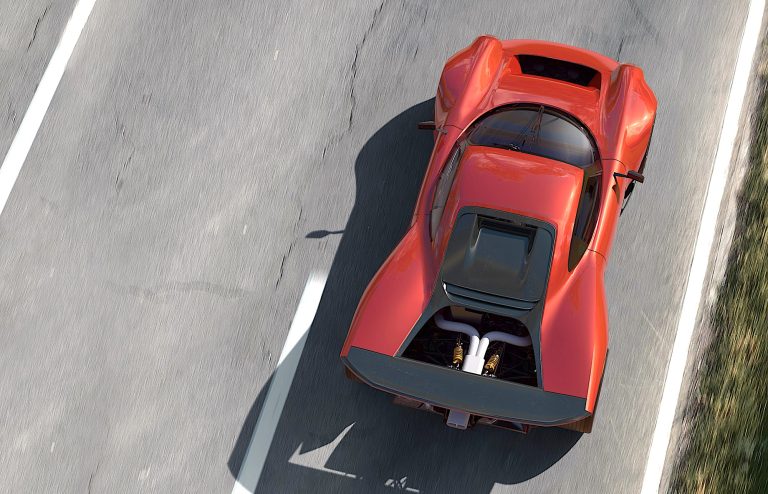 To get a few more clues as to how the new car will look, simply go to the Oilstainlab's Instagram site where a multitude of digitally-created versions of the Half11coupe, in various colors and locations, are there to see.
"Yes, it will be offered with a Porsche motor. We're currently talking to a few suppliers, and to the factory direct, to source powertrains. Right now that 518-hp GT3 RS motor is the favorite."
Nikita predicts the Half11 Coupe prototype will, fingers crossed, be unveiled this summer, ideally during Pebble Beach Car Week in August. Close behind will be a production run of 25 cars, priced from around $650,000 each.
"We have no aspirations of volume here. We're still going to be doing our very best to remain as unprofessional as possible. We'll always be the crazy kids who push stuff to the limit."