New All-electric & Hybrid 7 Series and new-look X7 SUV
BMW is hoping for a few lucky sevens when it rolls-out its new, and highly-ambitious, 2023 line-up of flagship 7 Series sedans and X7 full-size SUVs later this year.
With so many changes, so many new powertrains – including new all-electric and mild-hybrid variants – and one or two crazy design statements – here's a breakdown of what we can expect.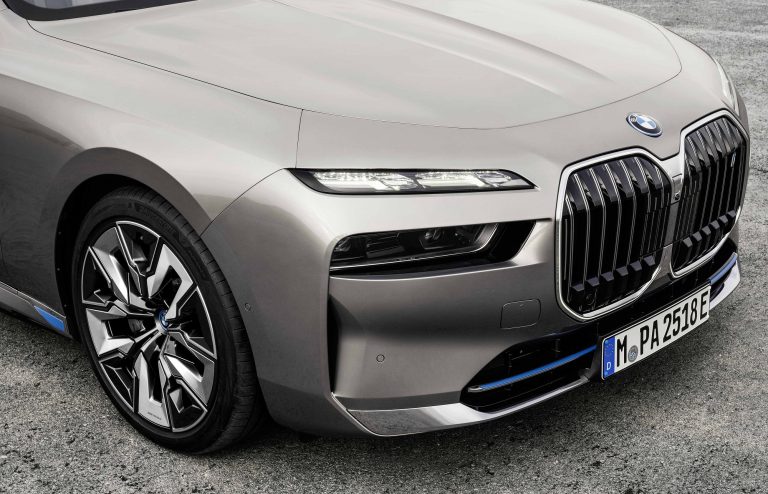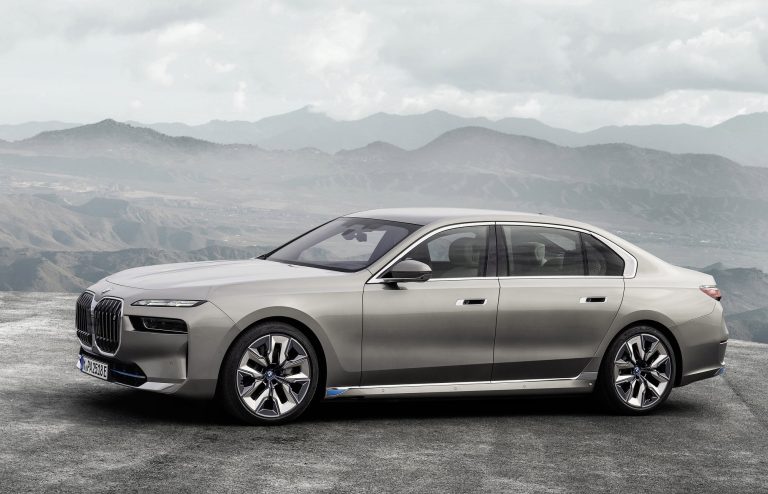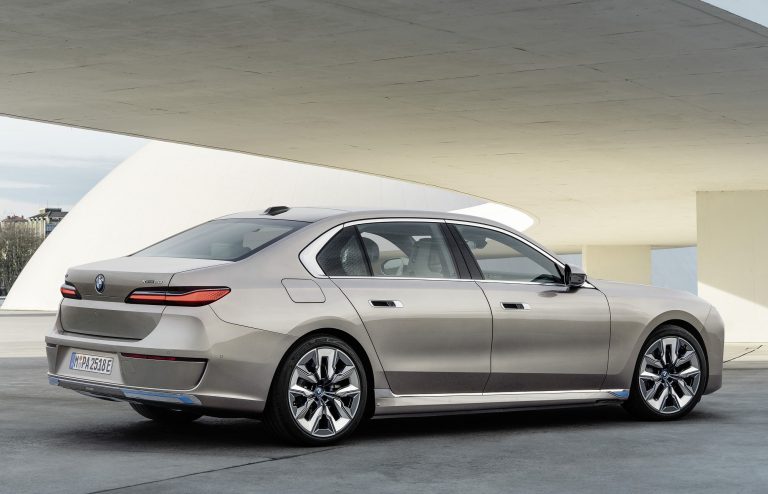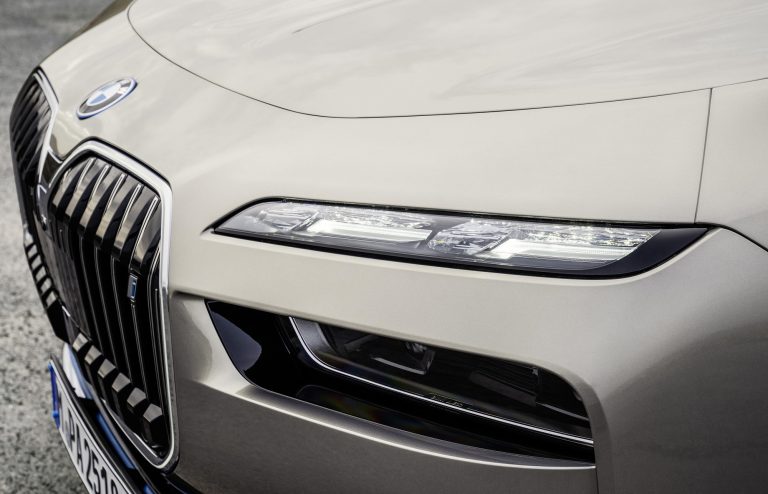 New look for the 7
We've almost become used to the polarizing frontal designs of BMW's latest models. But the new 7 Series ratchets the weirdness up a notch with kidney grilles that are even more-swollen, and mounted on a bluff, upright nose. Yosemite's El Capitan isn't this vertical.
And the size of the coffin-like grilles is only extenuated by new, wafer-thin LED running lights and inset main headlights below, that are almost hidden from sight.
Yet, comedic front-end design aside, this new 7 has an almost old-school, traditional look, courtesy of that mile-long hood and retro three-box style. It almost looks like how you'd imagine a Chinese 7 Series knock-off.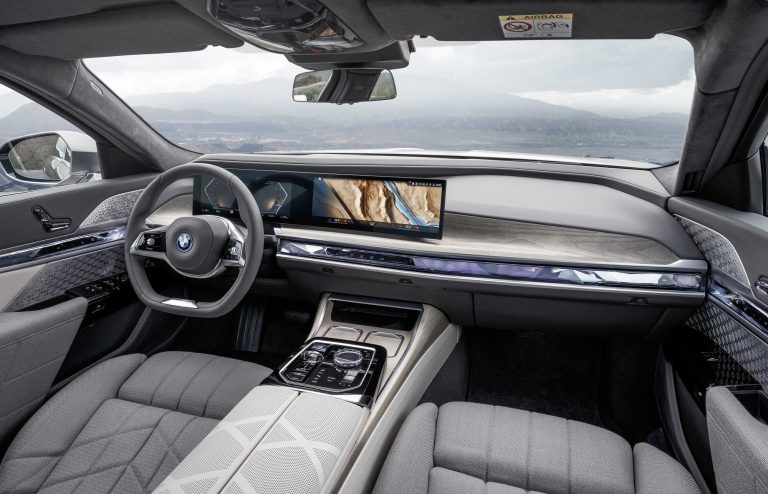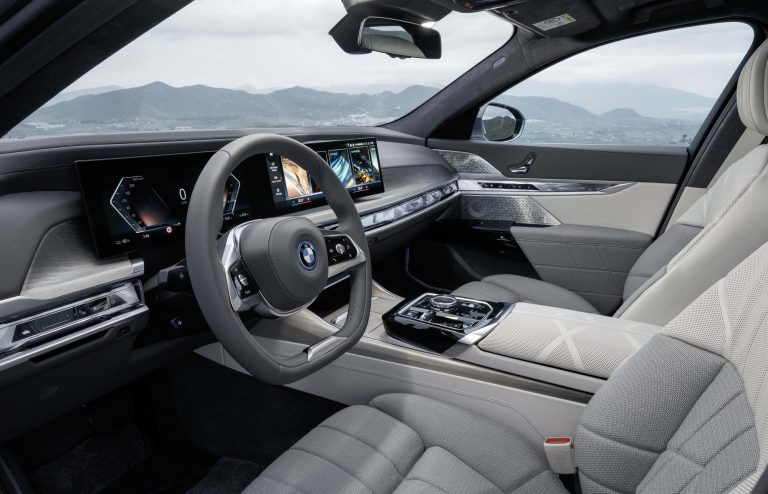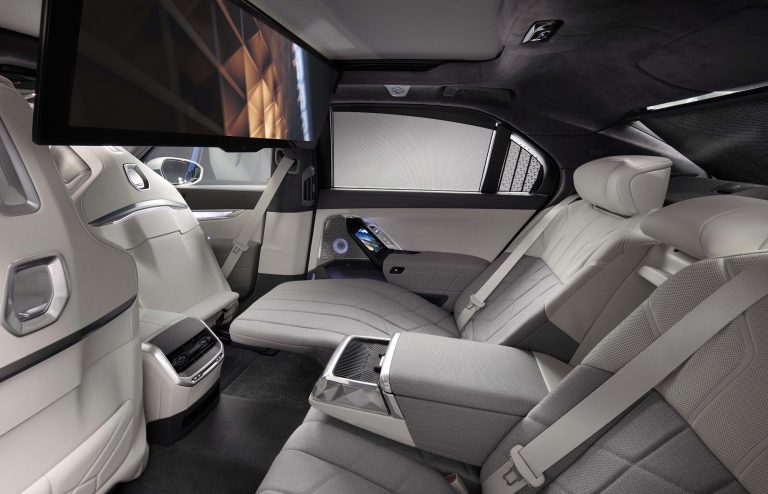 All-electric i7
Towards the end of this e year, the first i7 to land will be the i7 xDrive 60. With dual motors giving all-wheel drive, the "60" will pack 536-hp and 549 lb-ft, giving 0-to-60-mph sprints in 4.5 seconds. As for range, BMW estimates up to 300 miles between charges. Prices start at $120,295.
Design-wise, while Mercedes chose to dramatically differentiate the look of its flagship EQS electric sedan from the regular S-Class, BMW has merely electrified its new 7 Series. The only visual differences are some blanked-out air intakes, a few bits of blue trim and illuminated grille surrounds.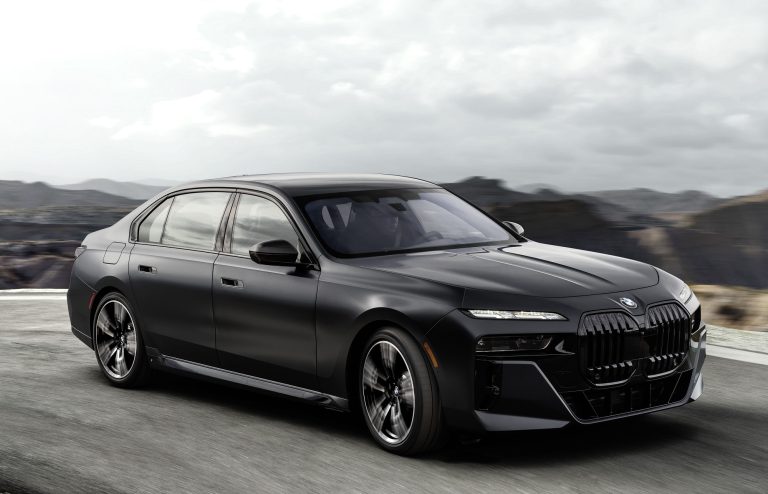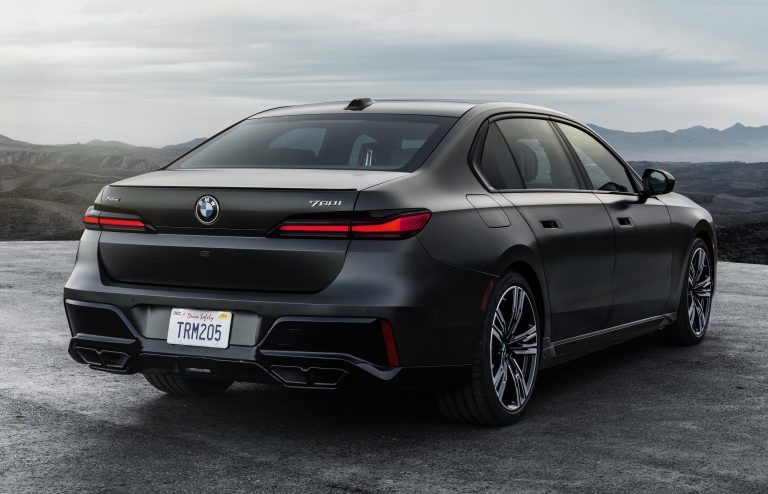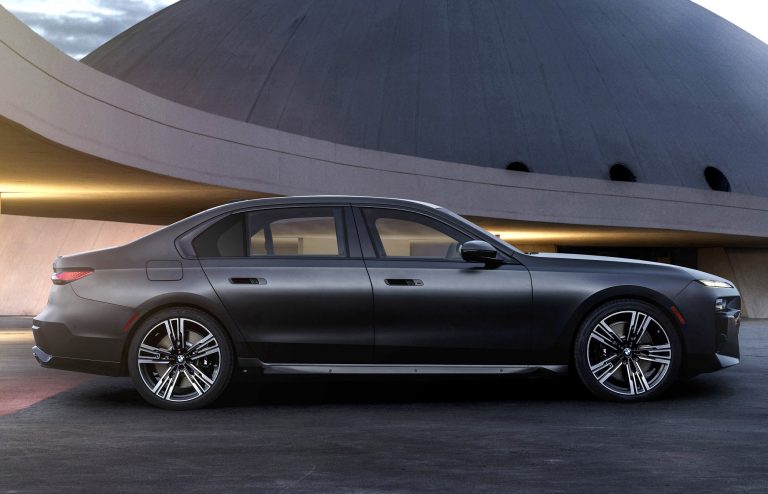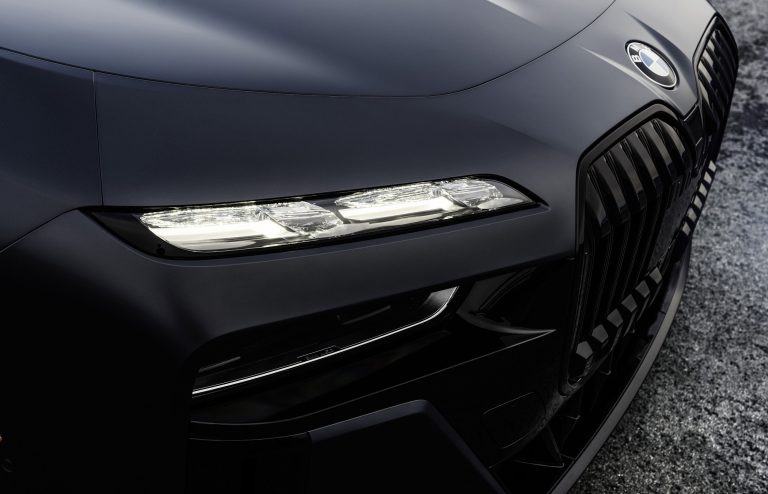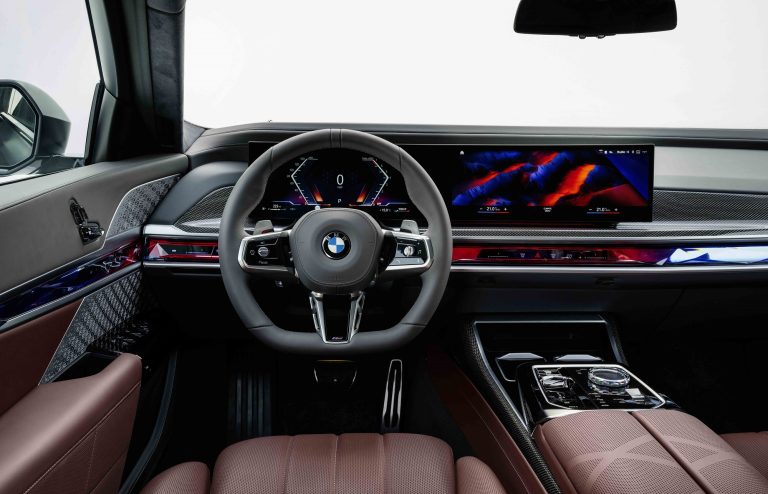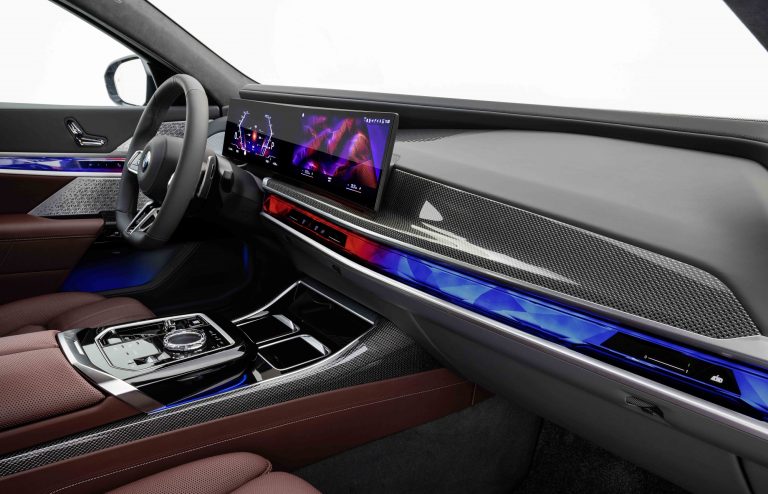 Mild hybrids – 740i and 760i
Regular 2023 7 Series ownership kicks off with the rear-wheel-drive 740i, powered by a 3.0-liter turbocharged inline-6 with a 48-volt mild-hybrid e-boost set-up. It's good for 375-hp and 383 lb-ft with 0-to-60mph acceleration in around five seconds. Pricing starts at $94,925.
More potent will be the 760i xDrive all-wheel drive with a revised 4.4-liter twin-turbo V8 under the hood. With hybrid-assist, it packs 536-hp and 553 lb-ft. Standstill to 60mph sprints should be dispensed with in a mere 4.2 seconds. Prices from $114,595.
And there's more. On the horizon is an 750e plug-in hybrid packing 483-hp, and an M-badged 7-series with over 600-hp, though there's no firm date for their arrival. Alas, the mighty twin-turbo V12-powered M760i is no more.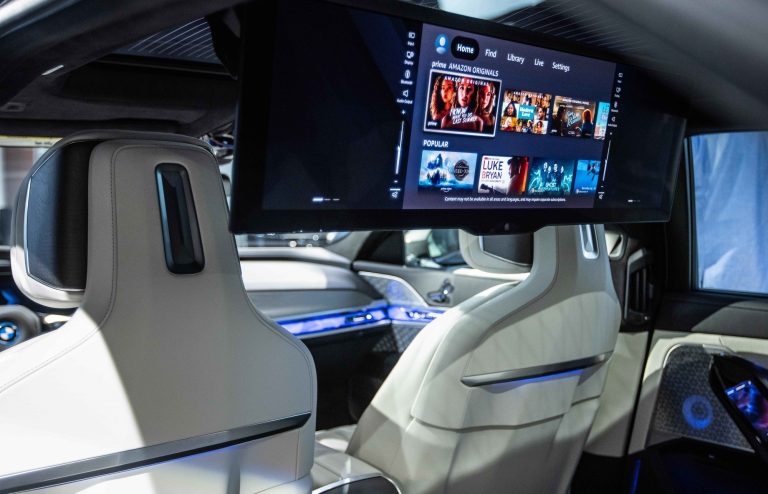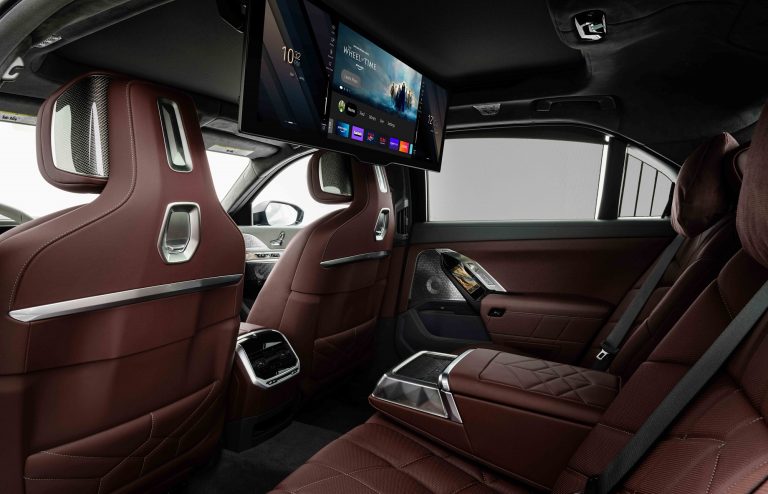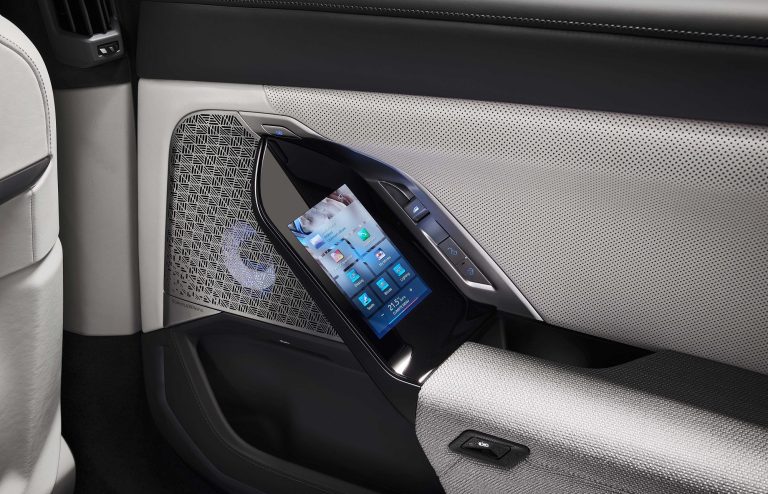 Screen shot
BMW is definitely taking rear-seat entertainment into the future with its stunning 31-inch deployable Theater Screen available in the new 7-series and i7.
Controlled by a 5.5-inch touchscreen built into each rear door, it works with the 7's 5G wireless connection and can stream content from Amazon Prime, HBO Max, Hulu, Netflix, Twitch and YouTube. You can also watch live TV, stream music, or play games. All in pin-sharp 8K resolution.
And the sound should be amazing. Spring for the optional 4D Bowers & Wilkins Diamond Surround System and you get 36 speakers and an ear-bleeding 1,965-watts of amplification. There are even "exciters" built into the rear seats that vibrate in time with the audio playing. "Theater Screen" will cost around $5,000.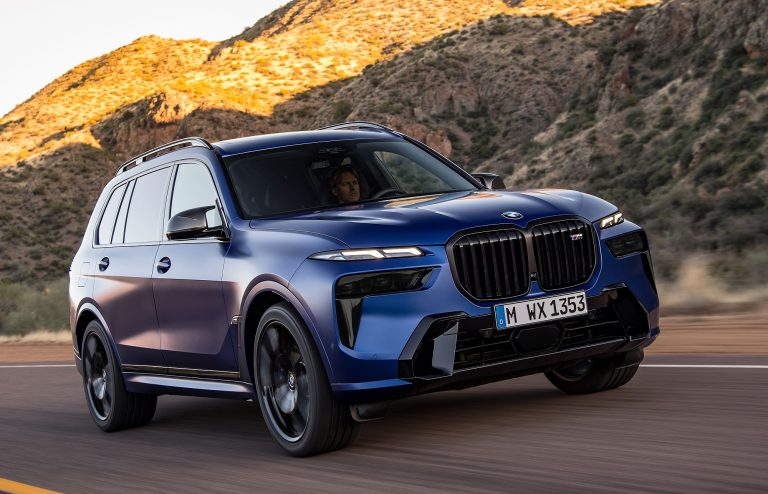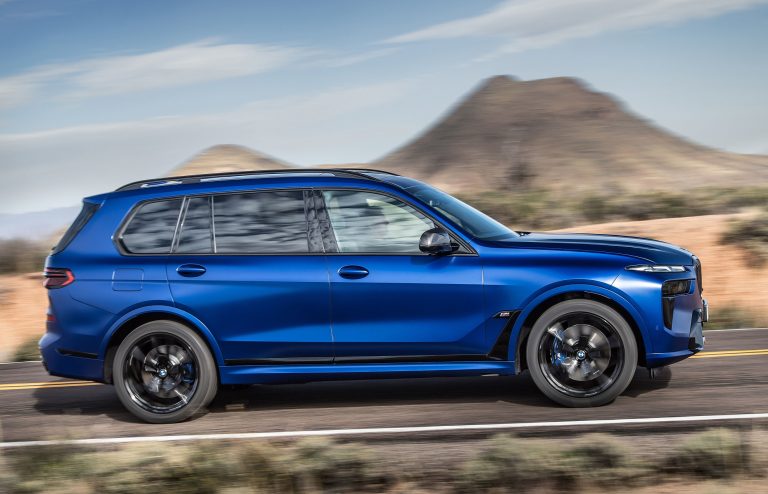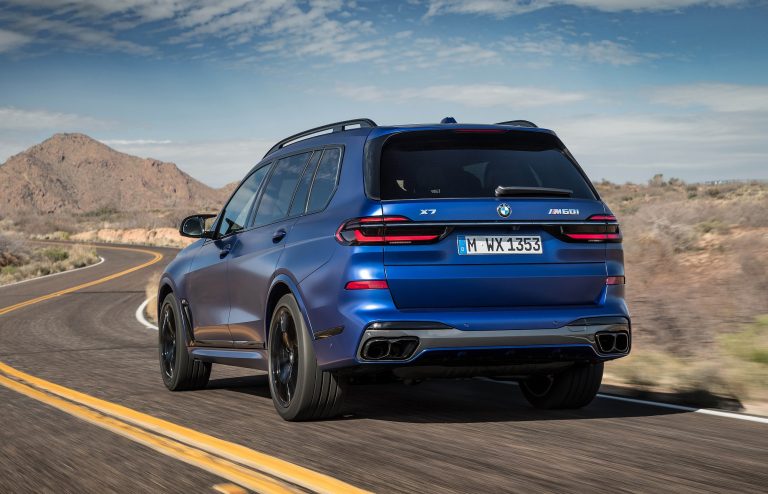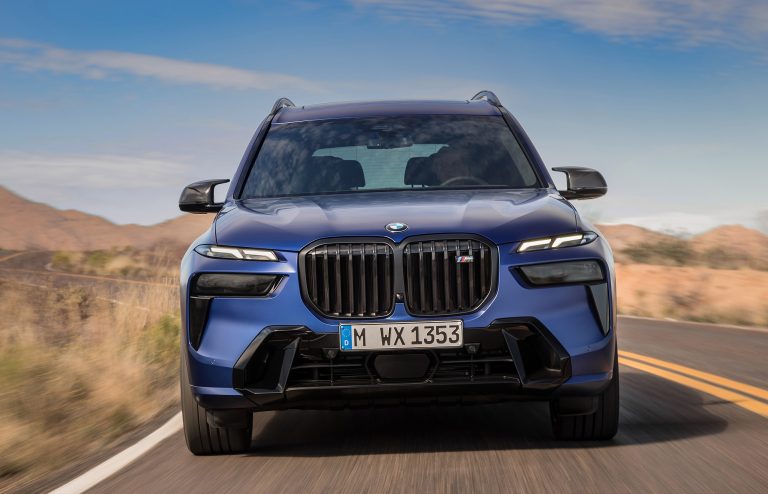 X7 SUV – New look, more power
BMW's big-boy, three-row, flagship SUV is getting a mid-life refresh for 2023. The main design change is at the nose, where it features the same big-kidney, skinny-lights look as the new 7 sedans.
Under the hood, the base xDrive40i gets an extra 40-hp and 67 lb-ft of twist for its turbocharged 3.0-liter inline-6, taking outputs up to 375-hp and 398 lb-ft. The beefier M60i version now couples a 48-volt hybrid-assist system for the twin-turbo 4.4-liter V8, delivering a combined 523-hp.
With Alpina now firmly in the BMW stable, an upcoming Alpina XB7 is already in the works, with a non-trivial 630-hp – up 18-hp – and good for 0-to-60mph sprinting in 4.0 secs.
Due to arrive by the end of the year, a base xDrive40i will start at $78,845, with the M60i stickering at $104,095 and the Alpina XB7 kicking off at $145,000.
Inside, the major upgrade is with the dash screens. The attention-grabber is the stunning curved-glass panel comprising a 12.3-inch screen behind the wheel con-joined with a 14.9-inch infotainment screen. Sadly, for now the drop-down 31-inch Theater Screen is only for the 7 sedan.