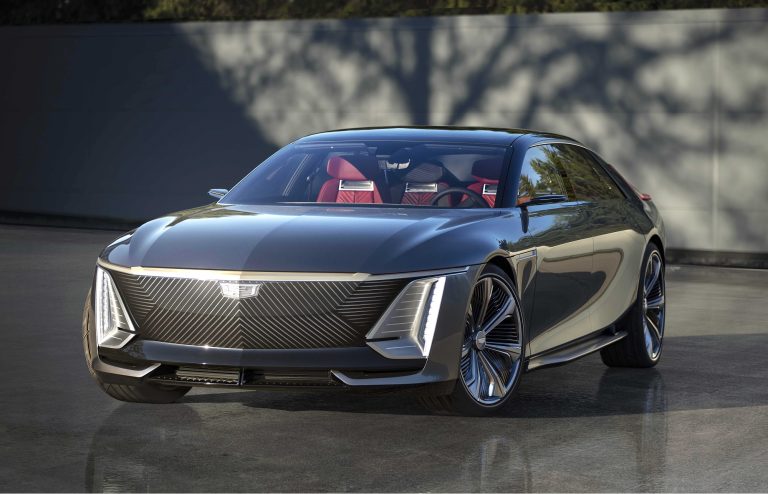 Cadillac Unveils its New, All-Electric Flagship, The Celestiq
Expected to sticker at over $300,000, this hand-built super-luxury sedan should go on sale next year
This hand-built, ultra-luxe sedan, is set to go into production by late 2023 and will be the most expensive, most exclusive Cadillac ever. Fewer than 500 a year are expected to be built at General Motors' Global Technical Center in Warren, Michigan.
While Cadillac's highly-anticipated online reveal of the new Celestiq showed, for the first time, clear images of the car's head-spinning design, few technical details were forthcoming. The car is still being touted as a "show" car, suggesting that changes will be made before the car finally goes into production.
And, in an interesting twist, the Celestiq won't be displayed at next month's Pebble Beach Concours d'Elegance. Instead, key potential customers will get a private, behind-closed-doors, Champagne-glass-in-hand showing at some swanky Monterey venue.
They're in for a treat; official photos show a bold, dramatic, truly ground-breaking exterior design. Here is a sleek, low-slung, four-door fastback with a stunning rear-end with plenty of flashy LED lighting and a glass tailgate.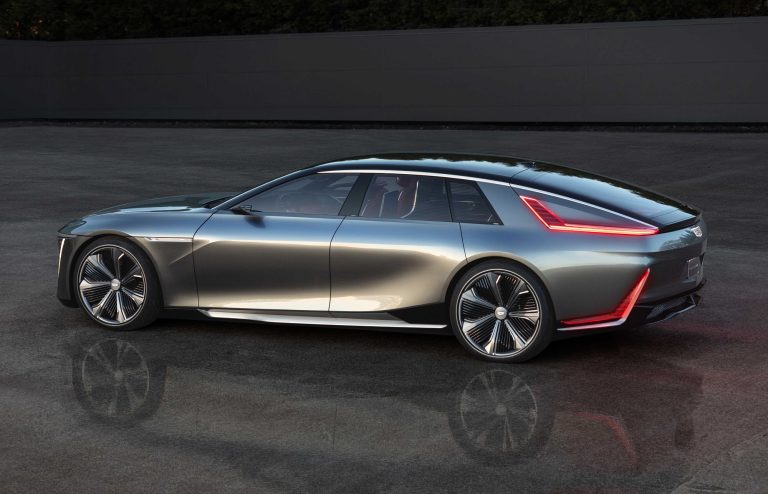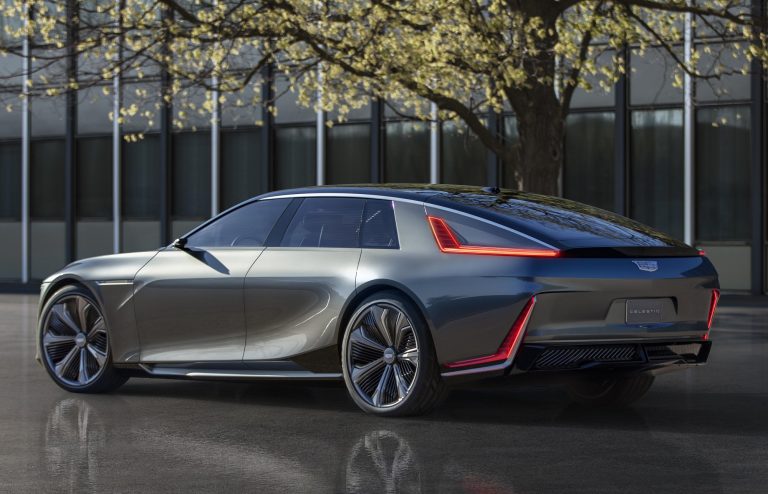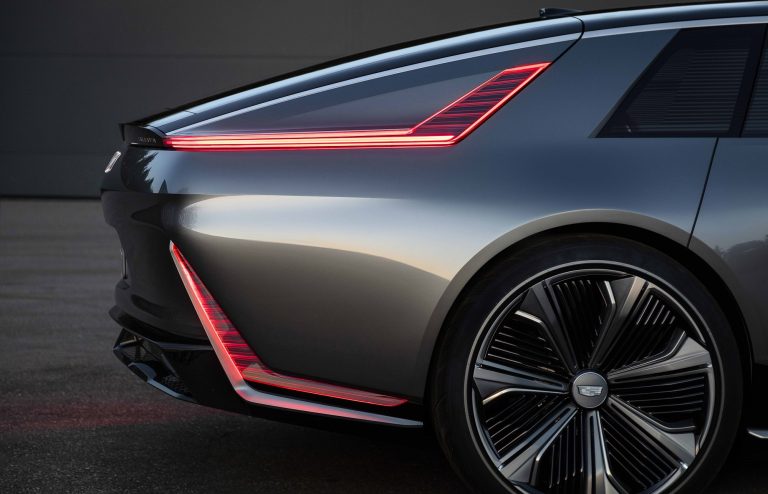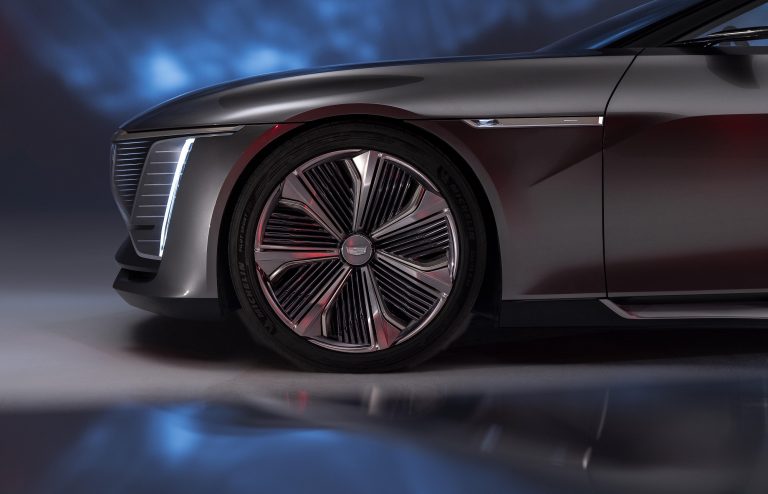 Glass is a big feature of the new Celestiq, with its full-length glass roof being made up of four separate panels – one above each of the seats inside. Using SPD technology – that's short for Suspended Particle Device – each passenger can lighten or darken their own space.
Up front, the styling is influenced by Cadillac's recently-launched all-electric Lyriq crossover, and dominated by a huge patterned "grille" flanked by faux intakes with vertically-stacked LED lights. There's a vast clamshell-style hood that flows down to the grille, though Cadillac doesn't say whether or not there's a usable "frunk" for luggage beneath it.
Dominating the Celestiq's side profile is a set of highly-polished, 23-inch fan-blade-style rims shod with low-profile Michelin Pilot Sport EV rubber.
Inside, the cabin is intended to showcase Cadillac's fast-evolving tech innova-tions, together with a dose of Bentley-esque bespoke craftsmanship and luxury. The fascia, for example, is dominated by a full-width, 55-inch-diagonal LED display, while the lovely, polished-metal, two-spoke retro steering wheel could have come out of some '50s Eldorado.
There's also a retro theme with the seats, which on the show car, are trimmed in what looks like trombone-case red velour with red leather side panels. Caddy-loving Elvis would have approved.
Where the new Celestiq gets really interesting is beneath that dramatic bodywork. The car will be built on GM's flexible Ultium EV platform, similar to the one used in the new Lyriq and GMC's honking new Hummer EV.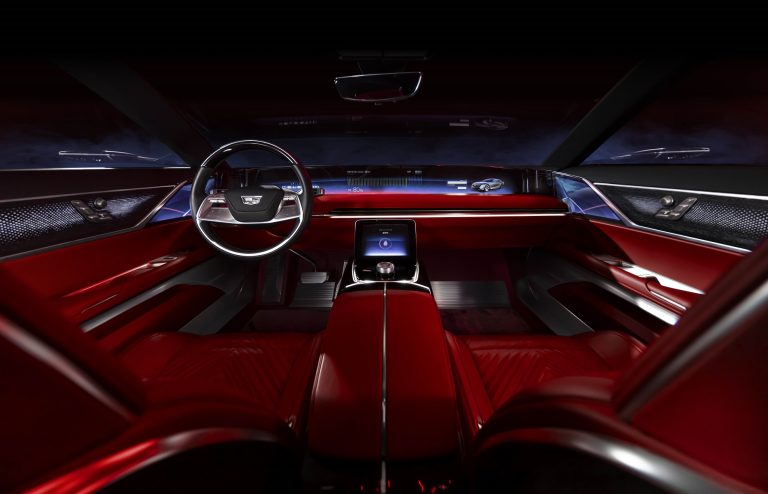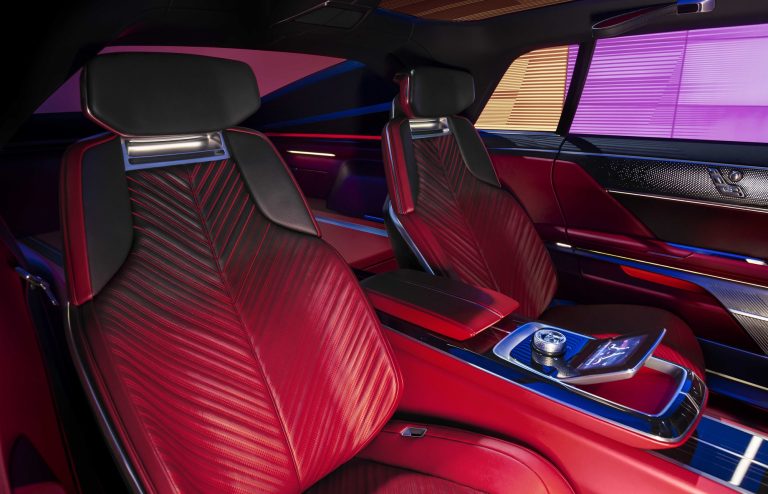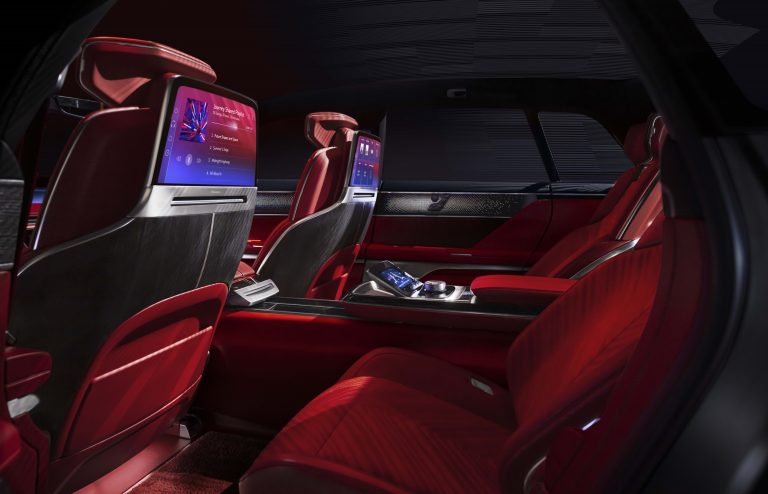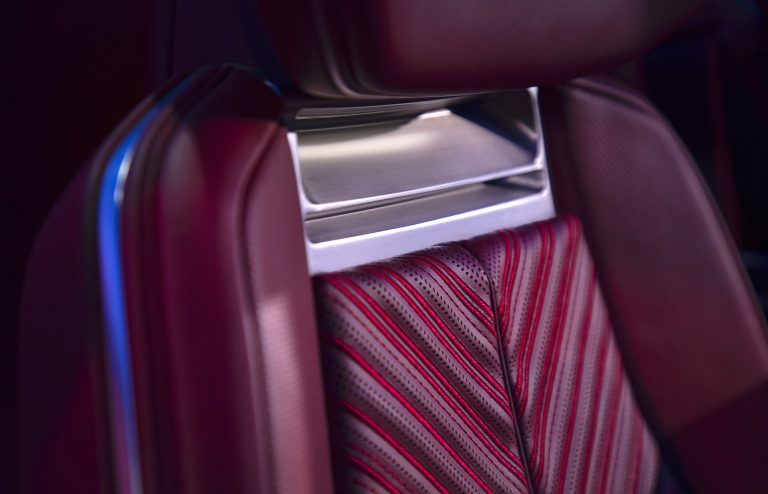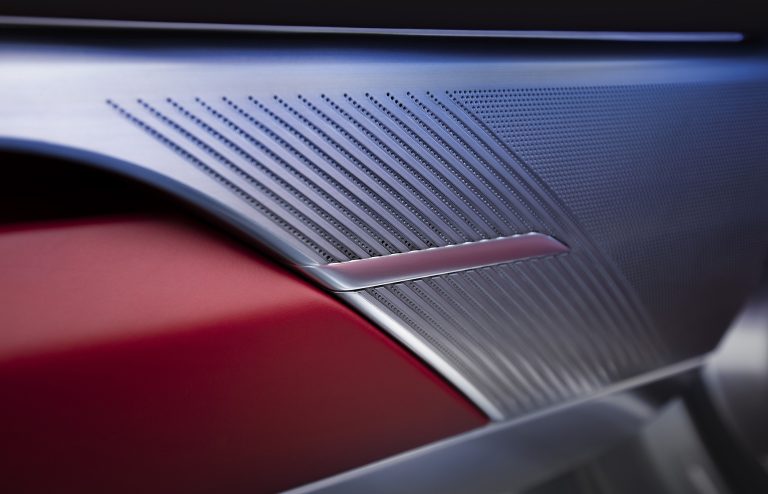 With high-output electric motors on both axles, to give all-wheel-drive, and Ultium battery power as high as 200 kWh, range should be in the region of 400 miles between charges, with 0-to-60mph acceleration in a predicted sub-3 seconds.
The car is also expected to showcase Cadillac's new Ultra Cruise hands-free, autonomous driver-assistance technology. But again, Cadillac is keeping key details and specs under wraps for now, and will likely drip-feed new info to us over coming months.
"The Celestiq show car is the purest expression of Cadillac," says Magalie Debellis, manager, Cadillac Advanced Design. "It brings to life the most integrat-ed expressions of design and innovation in the brand's history, coalescing in a defining statement of a true Cadillac flagship."
With the rumored price tag of $300,000 and up, the electric Caddy will face some strong competition from the likes of the upcoming, all-electric Rolls-Royce Spectre. Bentley's first EV is due in 2025 and, according to CEO Adrian Hallmark, will pack up to 1,400-horsepower and sprint from zero-to-60 in a mere 1.5 seconds.
As for that ethereal, and slightly-cheesy Celestiq name, we eagerly await the Twittersphere to give judgement.