The Porsche Taycan 4S: A New High Bar
We revisit the Porsche Taycan and review the Taycan 4S
WRITTEN BY Alex Kalogiannis
Imagery courtesy of Porsche Cars North AMerica, Inc.
It's time for us to recalibrate our understanding of performance. With supercars becoming more refined with each new innovation, the old "wow" factors have become commonplace, and new ones are few and far in between. Thankfully, there's a new era of electrified vehicles dawning, and Porsche's Taycan is here to take us into this new world, with all new delights to explore.
Ever on the forefront of performance, Porsche once again raises the bar for an entire vehicle segment. For what the Cayenne did for SUVs, the Taycan does for EVs, setting a standard of luxury and performance. The dual-motored Taycan 4S provides a combined 562 horsepower and 479 pound-feet of torque – numbers which are nothing to sneeze at, but how the Porsche utilizes them is the stunning factor. All of that torque is at your disposal more or less immediately, and it sends the over 5,100-lb sedan rocketing from 0 to 60 mph in less than four seconds. What happens next is literally breathtaking: the Taycan will continue to sail towards its 155 mph limited max speed in a manner that can only be described as relentless.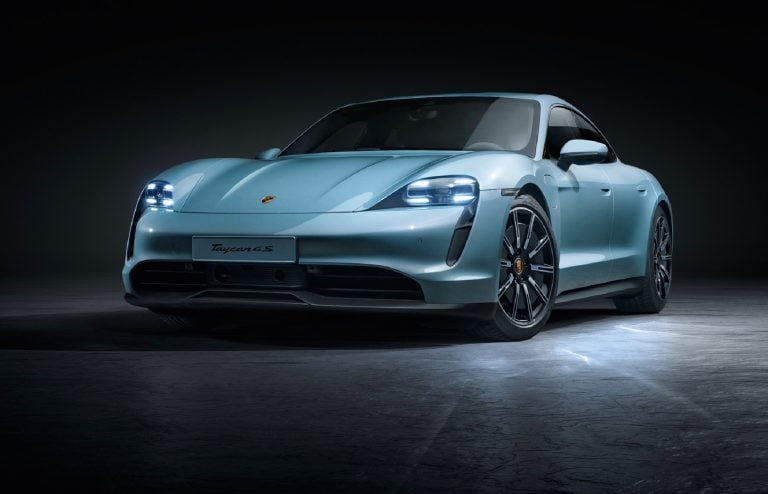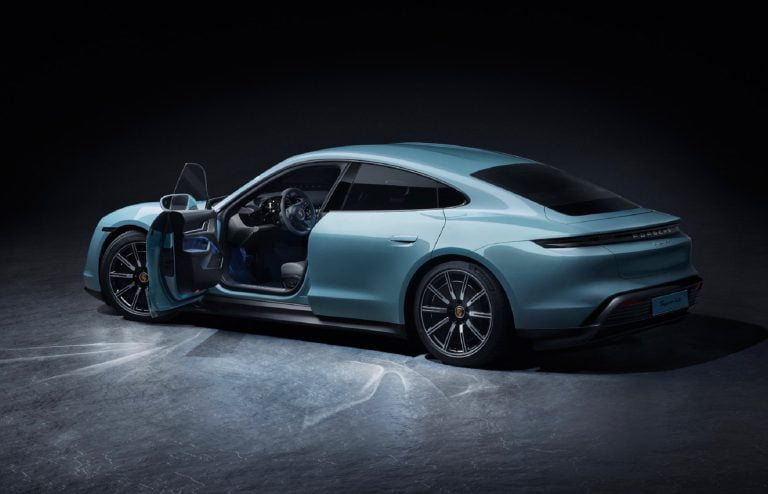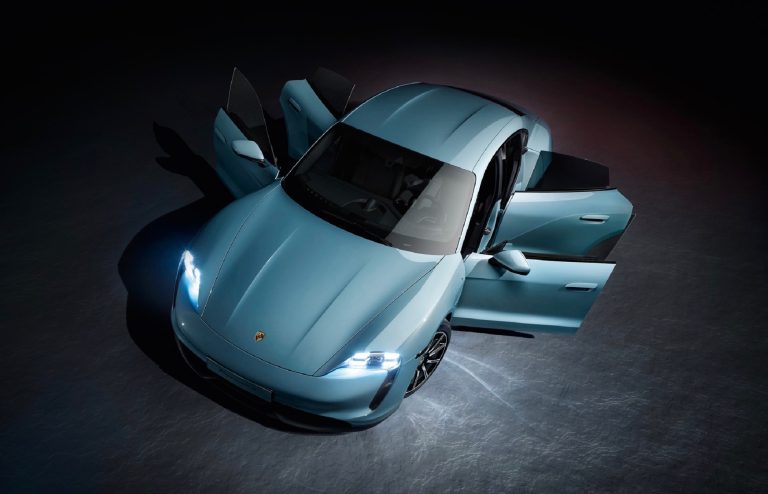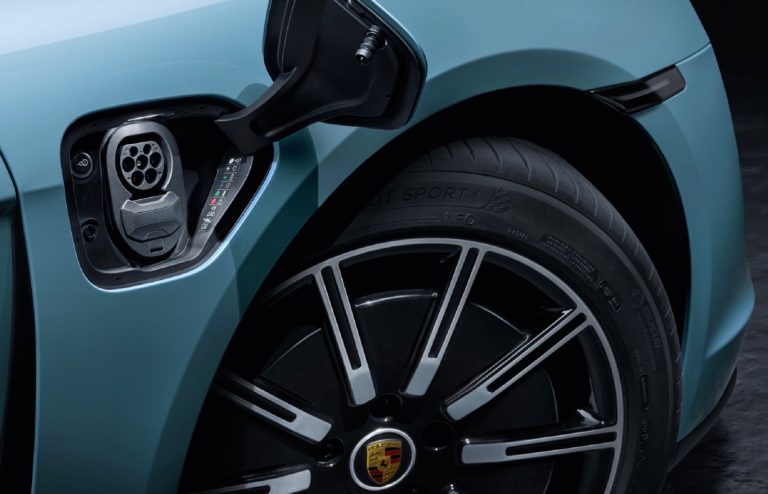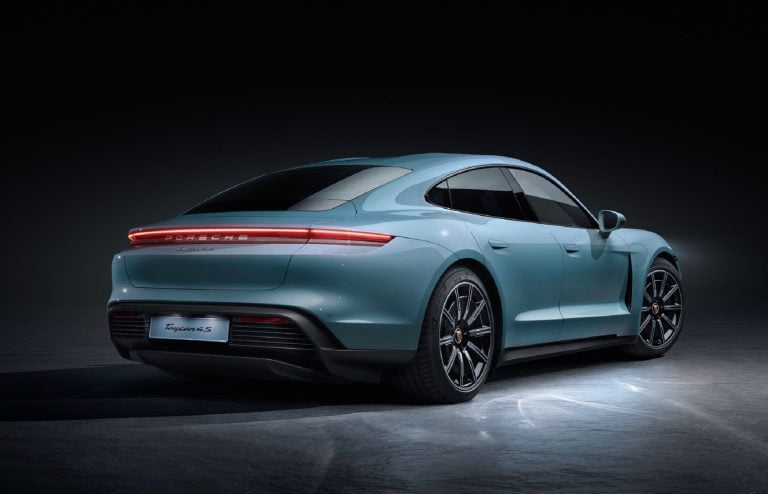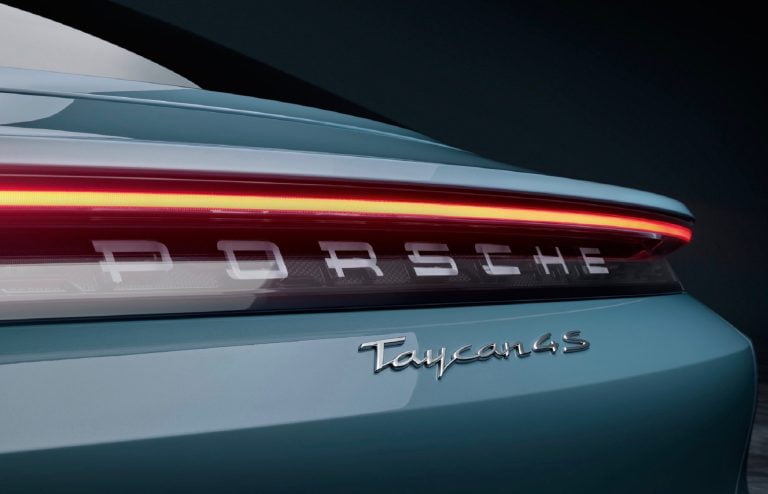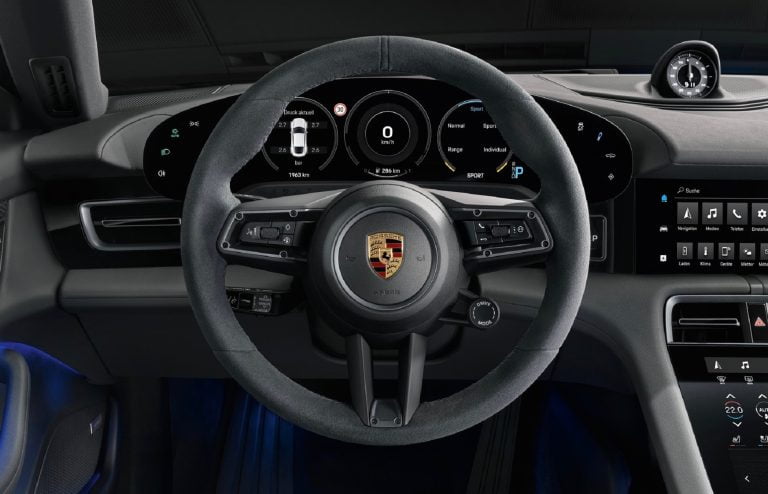 A fast car pressing you into the back of your seat isn't new, but the way the Taycan 4S accelerates doesn't let up, with a lift-off of the throttle being the only means to give your human body a chance to equalize. What it can do around a corner is equally astonishing. A combination of the adaptive air suspension hunkering down to the road, dual motor setup and a supremely low center of gravity sends the Porsche through corners in a frighteningly efficient way. It adheres to the road with a high degree of effortlessness disproportionate to the level of drama that usually follows.
The Taycan 4S betrays how fast it is, even at a standstill. Its elegantly streamlined exterior shell carries the familiar Porsche design DNA forward yet remains distinct from its speedy siblings. Vestigial heat exchange vents are shed to make way for a more slippery surface that channels air to stabilize the Taycan at high speeds and allows it to cut through the air with little resistance.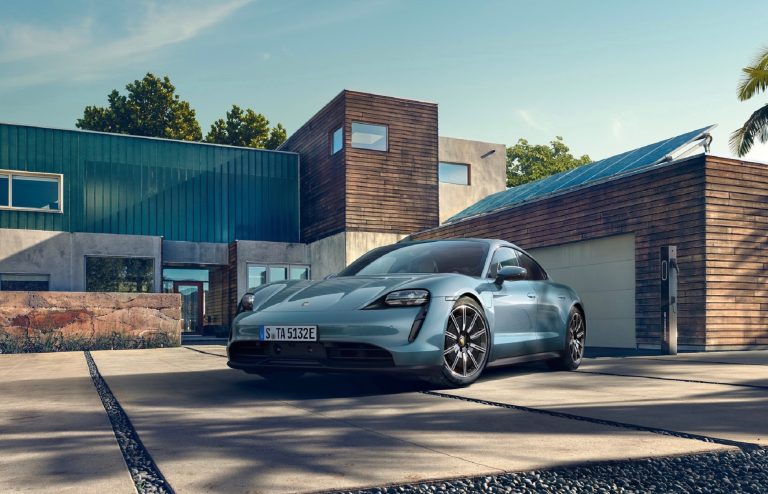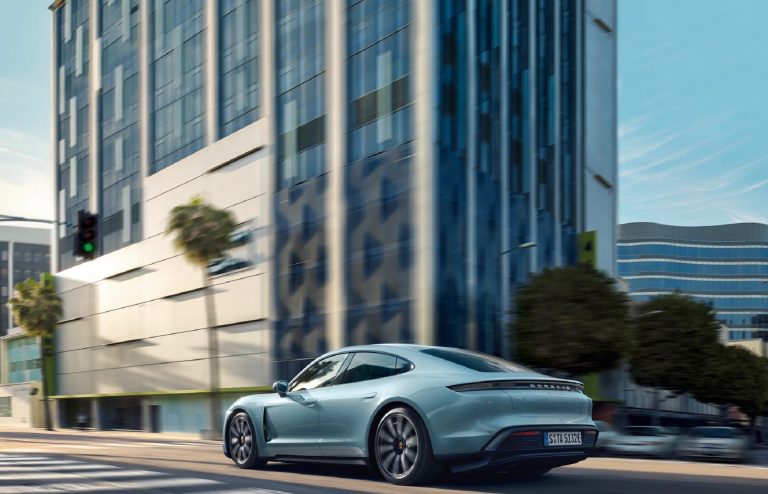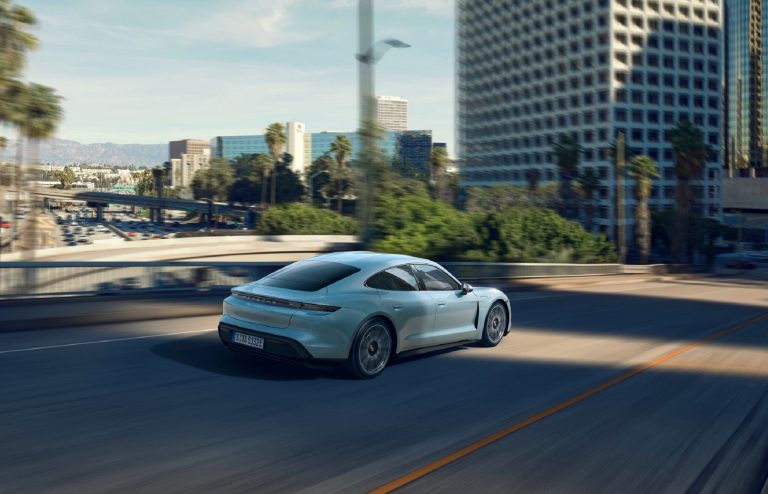 On the inside, the cabin takes a similar tack, with a floating, curved instrument cluster behind the wheel, a 10.9-inch infotainment system in the dash and a dynamic touch panel in the center console with haptic feedback. Not enough screens? There's an option for the passenger side, too.
Depending on how you drive it, the Porsche Taycan 4S provides 227 miles of range, though that number surely drops when the pedal is down. The kicker? The $103,800 4S isn't even the top of the Taycan's range. If you're willing to part with some range and pay almost twice as much money, the 750 horsepower Turbo S can really push the boundaries of what an EV can do. All that speed and efficiency mixed with Porsche capability and elegance? Sign us up.