5 Reasons Why The Ferrari Enzo is Still Setting Records
Both on the auction block and off
The world of supercars and hypercars is evolving rapidly, and yet even with all of this growth, certain legendary cars never manage to lose their sheen. One such vehicle is the mighty Ferrari Enzo, which despite being nearly 20 years old, continues to steadily rise in value. Sure, there are many offerings from the brand in the market that have proven to be immensely collectible, but when compared to just about anything else from the early '00s era, the Enzo remains unrivaled. Just this past month, the latest 2003 Ferrari Enzo to cross the digital auction block set yet another sales record, this time topping $3.7M — the highest hammer price in history, aside from the last Enzo off the production line that was once owned by none other than Pope John Paul II (that car sold for north of $6M back in August of 2015).
After all this time, is this merely a game of market speculation? In part, potentially, but there's more to the equation than that.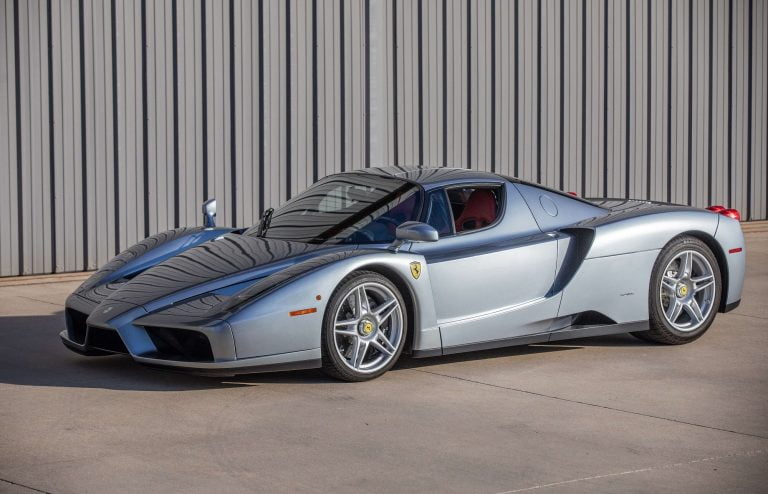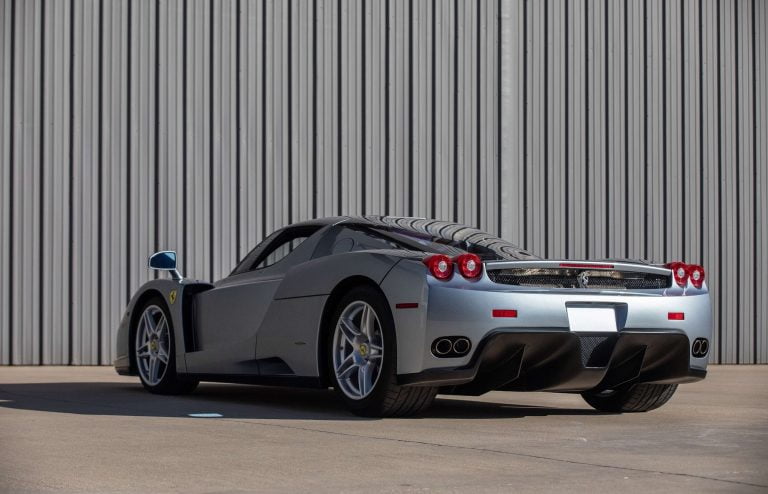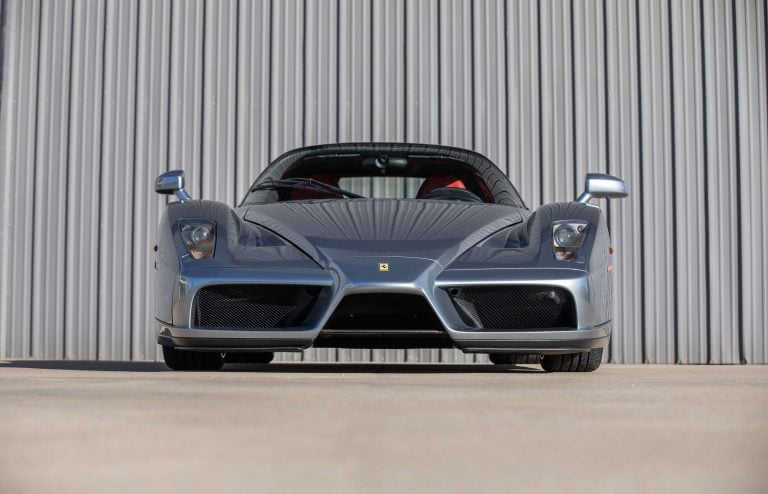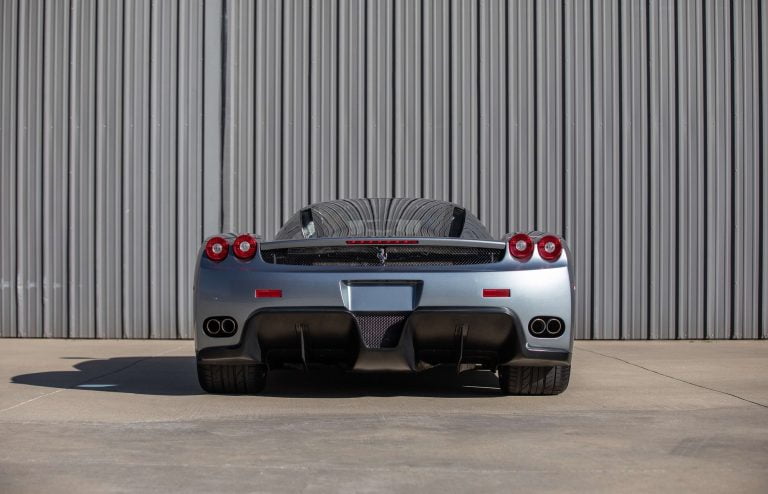 1. Scarcity
Manufactured between 2002 and 2004, Ferrari only ever built 400 Enzos over the lifespan of the model, so there are VERY few of these cars out there today. What's more, the vast majority landed in the hands of serious Ferrari collectors through the brand's application process, so those to get their hands on them are more likely to be unwilling to ever part with them. Ferrari announced the model at the 2002 Paris Motor Show, and then proceeded to offer them to existing clients who had previously purchased the F40 and F50. At no point was the Enzo ever a "walking off the street" sale — nor should it have been. To provide further context to this scarcity, there are more than three times as many Porsche Carrera GTs in the market than there are Enzos.
2. Technology
As one would expect of any limited "halo" supercar, the Ferrari Enzo was the bleeding edge of the brand's automotive technology, not to mention one of those rare examples of legitimate tech trickle-down from the brand's F1 efforts. Its automated manual gearbox could swap cogs in 150 milliseconds, and its 6.0 liter naturally-aspirated V12 engine had equally high levels of motorsport crossover. Stack in pushrod activated laterally-mounted suspension, and a body sculpted with guidance from hours of wind tunnel testing, and it's easy to see why this remains one of the greatest Ferraris ever made.
3. Performance
With all of the aforementioned details, it's easy to see how performance would follow technology. The Enzo could accelerate from 0-60 in roughly 3.3 seconds, and could carry a top speed of 217 miles per hour. In 2002, it was also the fastest production car around the famed Nürburgring, logging an official time of seven minutes and 25 seconds. In contrast, Lamborghini was not able to hit that lap time until the Aventador LP700-4 took to the track in 2011.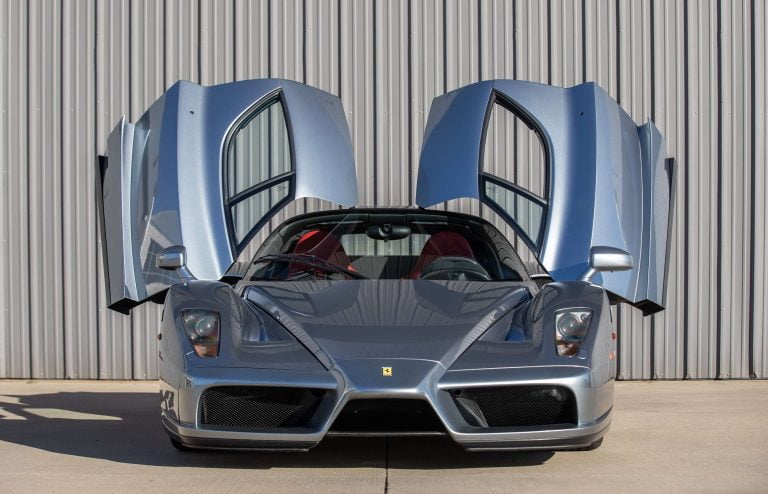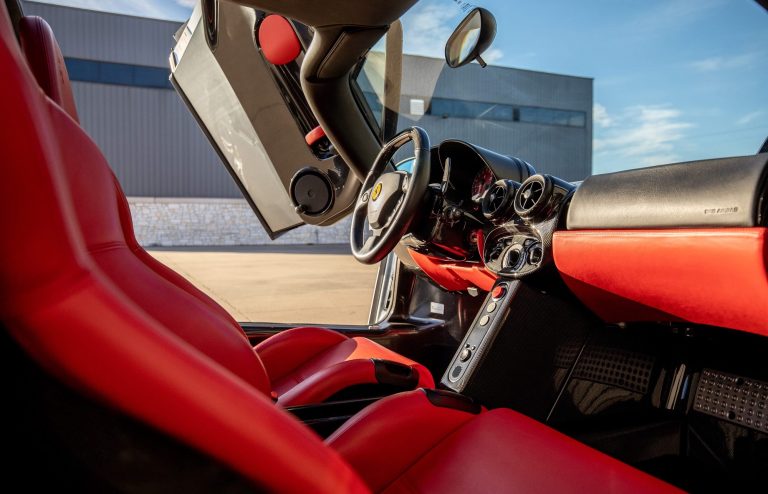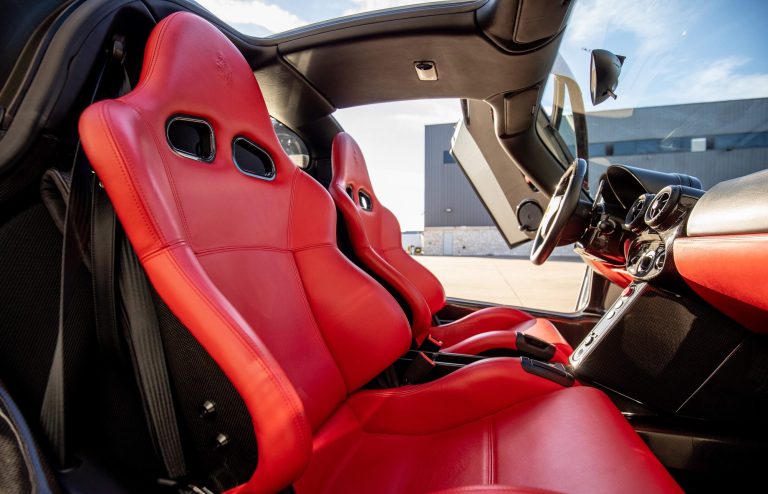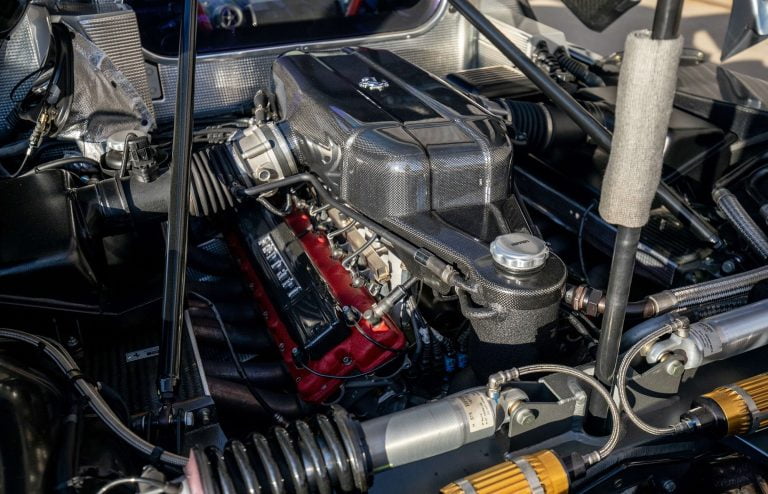 4. Legacy
I would say something like "for those less familiar with Ferrari," but the point here is really that there's no such thing. Ferrari is the Levi's of supercars, in that everyone and their dog knows the name and associates it with equal parts speed and exclusivity. Vintage Ferraris remain some of the most collectible cars on the planet, and they always will be. As much through romanticization as through market performance, there will always be a large audience drawn to the brand on the secondary market, and when one as special as this hits the block there will always be multiple bidders in the room looking to take it home.
5. A Window in Time
Taking speculators out of the equation — those chasing Ferraris solely for the purpose of monetary gain — the last reason for the Enzo's everlasting appeal is that it's a byproduct of its era. The Enzo, though equipped with an automated clutch, is very much one of the last raw supercars on the market. It's hard to drive, and requires a significant amount of skill to keep it shiny side up. It doesn't feature any sort of hybrid technology, nor is it loaded with electronics that take away from its mechanical essence. Unlike countless supercars of late, it also doesn't make use of supercharging to make big power — we're talking 651 horsepower, putting it well above the age-old "more than 100 horsepower per liter" benchmark of engine building. The Enzo was, and will always be one of those rare pieces of perfection in the automotive world, so don't expect them to get any cheaper any time soon.