The ICE St. Moritz Lets You Drift Your Classic
Part concours d'elegance, part frosty automotive party, The ICE is like nothing else
It's not often you see a 1957 Jaguar XKSS – one of 16 built and valued anywhere over $10 million – fish-tailing around an ice track on a frozen lake, kicking-up rooster tails of snow.
Or a snarling, fire-truck-red 1988 Lamborghini Countach 25th Anniversary edition, complete with a wooden toboggan strapped to its roof, pirouetting with perfection.
But this is The ICE, a gathering of supercars, racers and classics held every year on a frozen lake in the European winter wonderland that's St. Moritz, high in the Swiss Alps.
Part Concours d'Elegance, part slip-sliding ice track display – but mostly a reason for some of Europe's car-loving Le Jet Set to gather and have fun – it's now in its fourth year.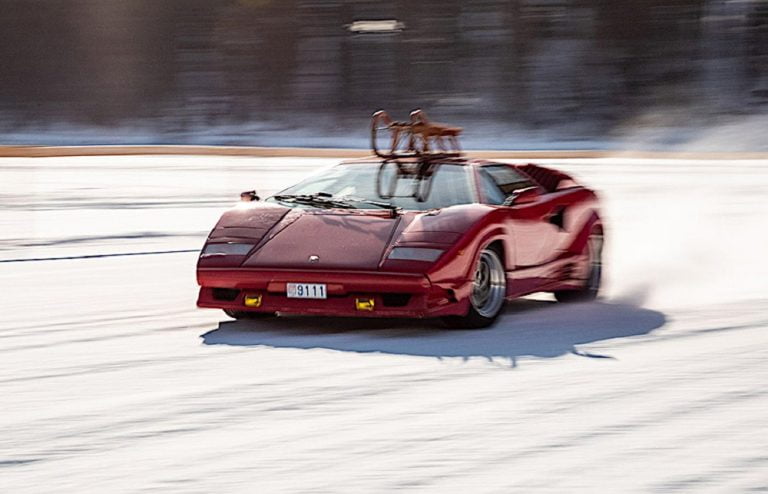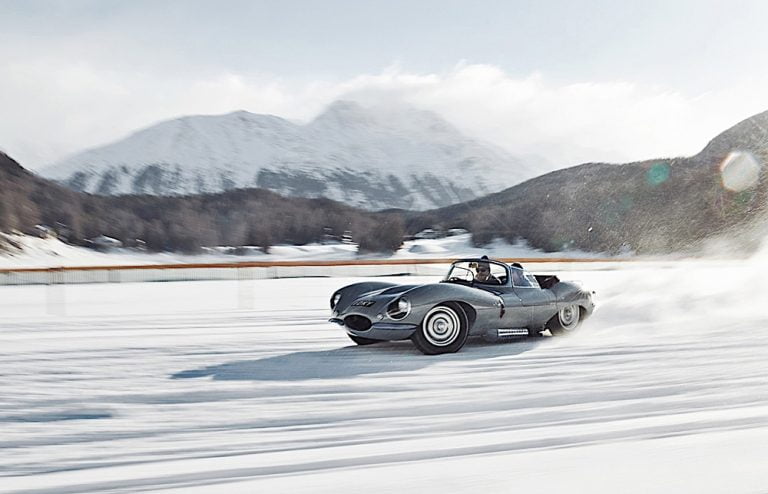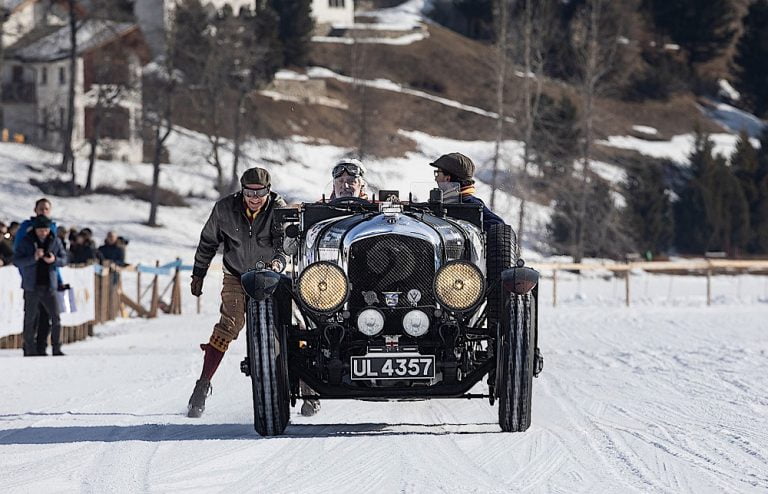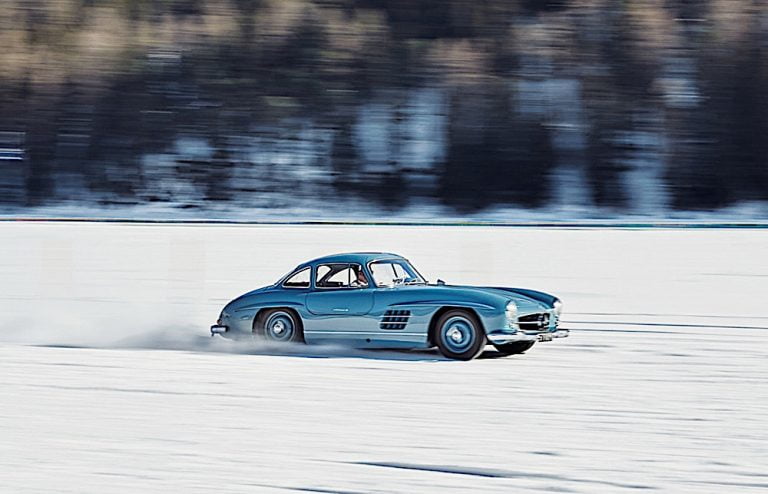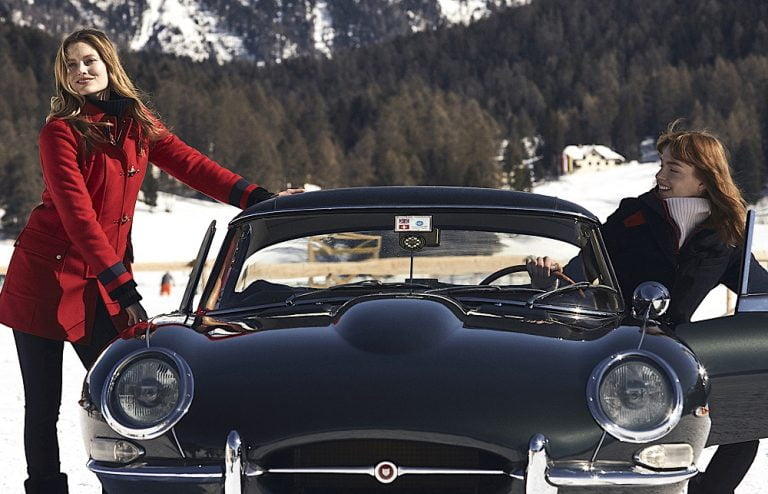 This year's event – ICE is short for International Concours of Elegance – takes place this Saturday, with an expected 50 cars competing in three classes: Cinema, Racing and Lifestyle. Not that the judging is too serious – pretty much every car that shows-up is unique, beautifully-prepared and very, very expensive.
This year's headliner is the suitably-colored "ice-blue" 1958 Mercedes-Benz 300SL Roadster, owned by racing legend Juan Manuel Fangio. This truly iconic car was presented to the five-time Formula 1 champion as a retirement gift from Mercedes, and he continued to use it as his daily driver until his death in 1995.
It's being displayed by auction giant RM Sotheby's – The ICE St. Moritz's latest partner – ahead of it being offered for private sale in a sealed-bid auction running between February 28 to March 4. No estimate has been given, but valuers at Hagerty are talking $3 million to $4 million. We think higher.
The ICE action kicks off early Saturday with the 50 cars being displayed to locals and visitors, followed by the concours judging. This year, judges include former supermodel and classic car enthusiast, Yasmin Le Bon, Pagani owner Horacio Pagani, and Maserati chief designer Klaus Busse. They'll be steered by jury chairman and ICE founder, Marco Makaus.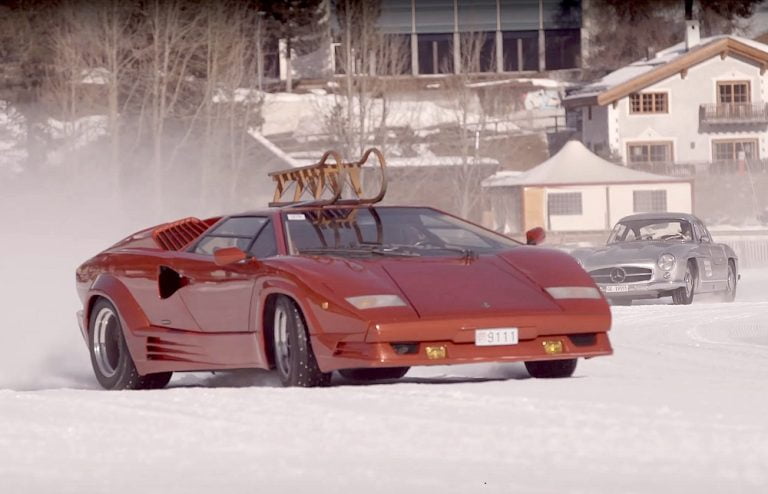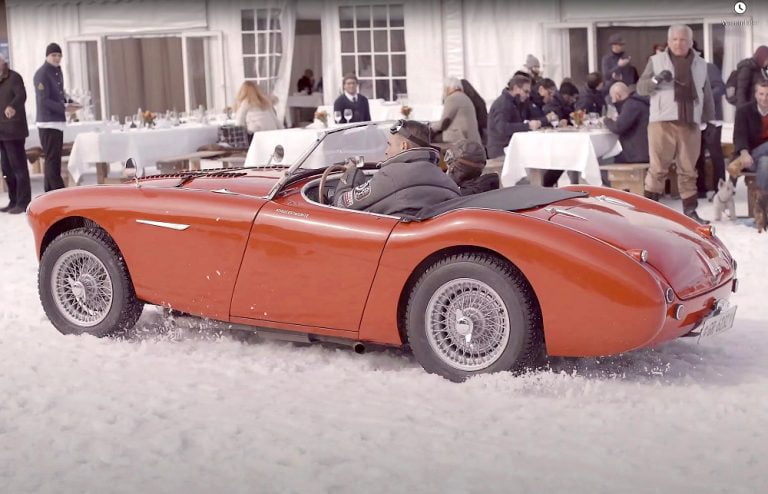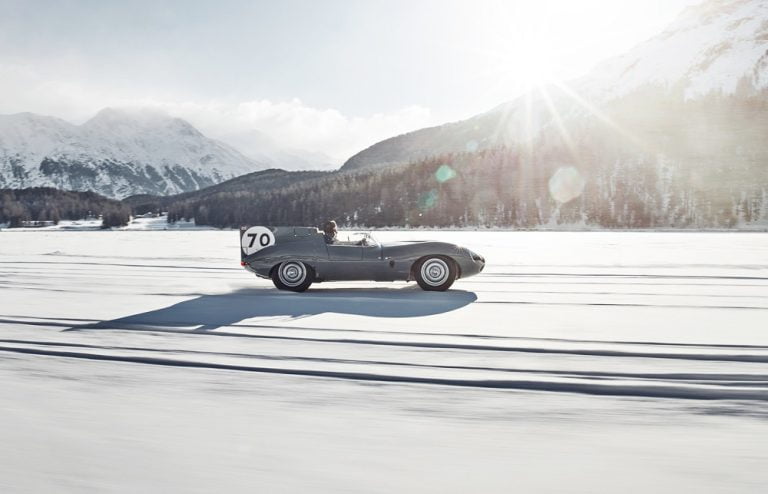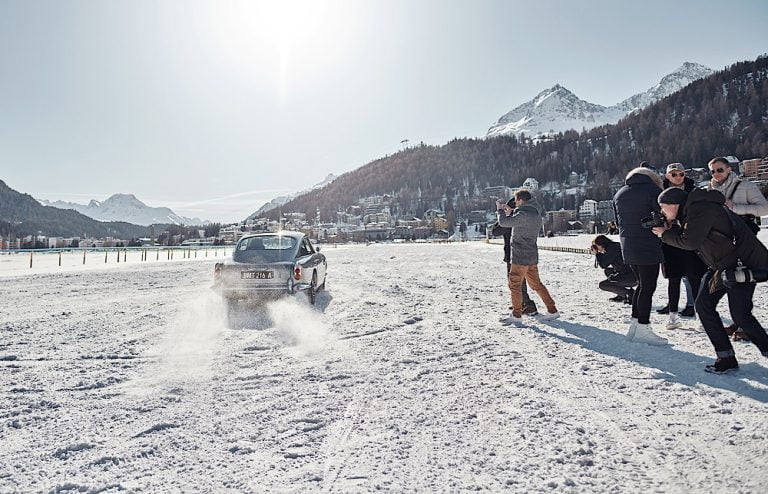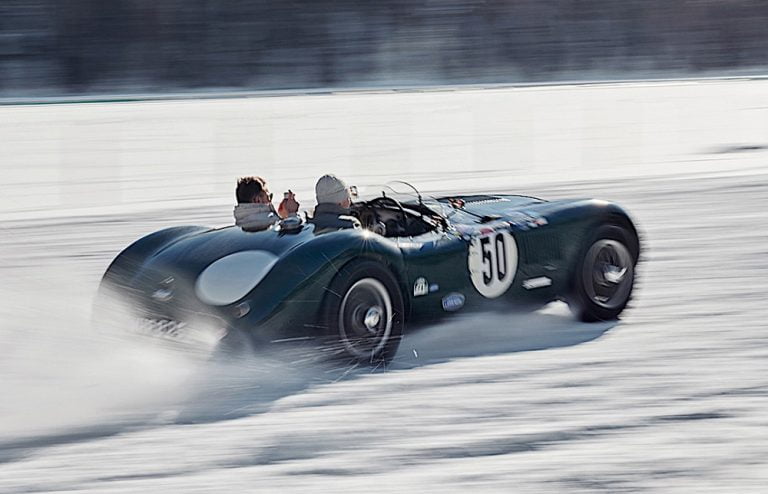 With judging complete, it's then time for the cars – probably not the Fangio 300SL – to take to the ice for a little slip-sliding. The track itself is on the famous Lake St. Moritz with the stunning, snow-capped peaks of the Engadin Alps in the background.
During most of the winter, the track – known as the White Turf – is used for horse racing and polo matches. In the summer, it's the venue for sailing races. For the ICE event, a "village" is created to showcase the wares of high-profile sponsors, like IWC watches, Persol sunglasses, K-WAY ski gear, Maserati cars, and Moët Hennessy bubbles.
As classic car auction expert Simon Kidston said after competing in the 2019 event in his father's Mercedes 300SL Gullwing: "There's nothing like racing around a frozen lake to wake up the senses. Just don't tell the insurance company!"