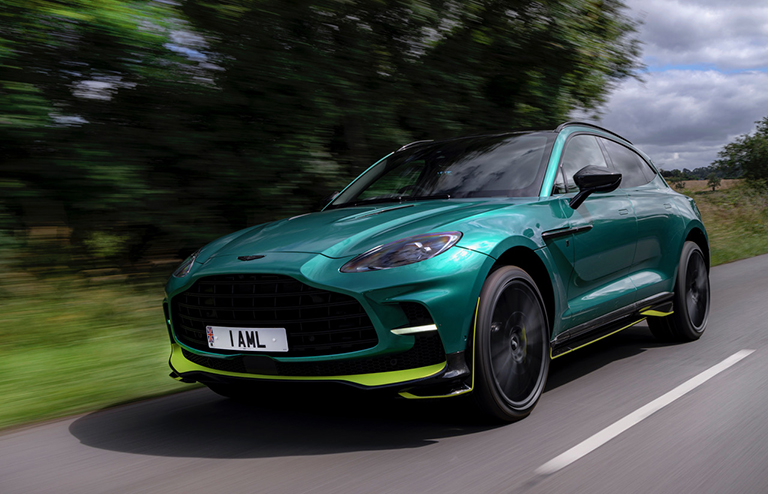 Introducing the Aston Martin DBX707: Beyond Skin Deep Excellence
From driveway to racetrack
Written by Daniel Hilpert
As the sun cast its golden rays over East Hampton, a thrilling promise pulled into my driveway: the Aston Martin DBX707. As I took my first steps toward the DBX707, its grille opening greeted me, noticeably expanded to usher in an intensified surge of cooling air. My gaze traced the contours of its 22-inch alloy wheels, a testament to the daring presence it wielded, setting the stage for the exhilaration that awaited.
Eager to experience its power firsthand, I nestled into the driver's seat, my heart quickening in anticipation. As my foot touched the accelerator, the DBX707 roared to life, catapulting us from 0 to 60 mph in a mere 3.1 seconds. A feat that commanded attention in the fiercely competitive sports-car SUV landscape, a domain long dominated by giants like the Porsche Cayenne.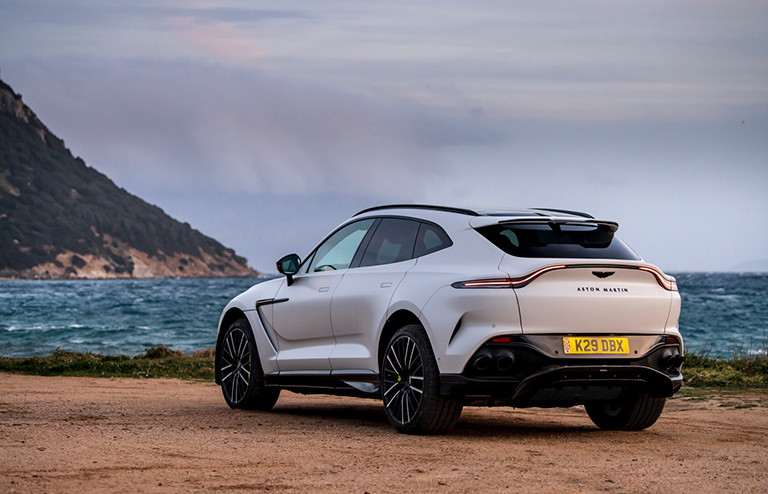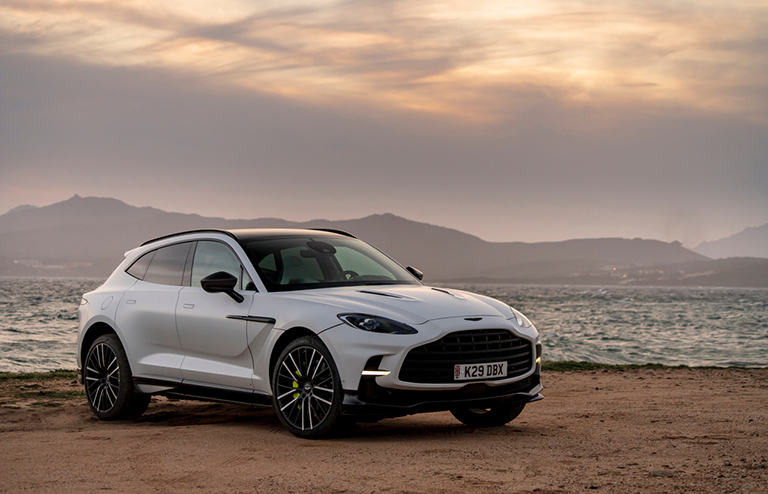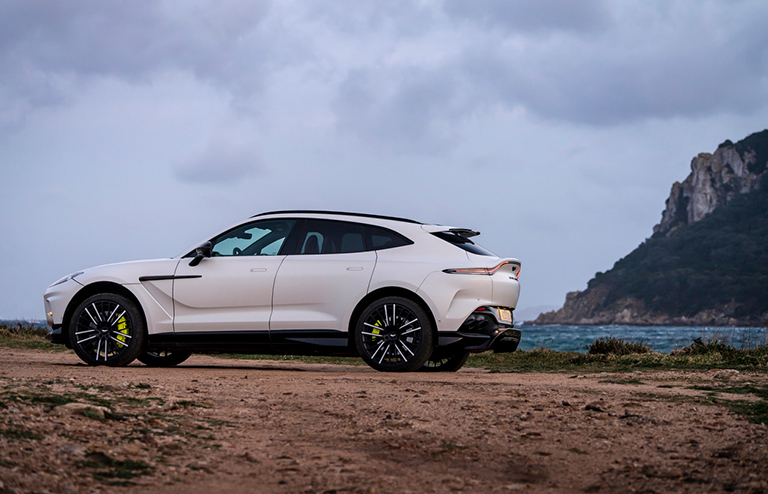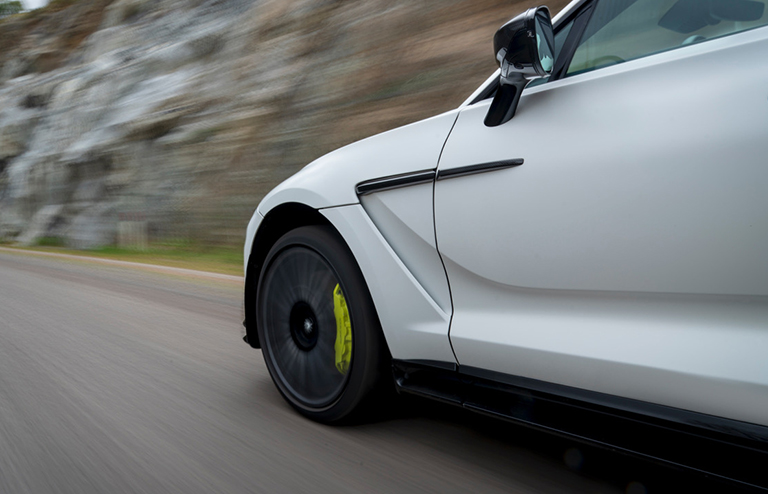 The DNA of a sports car coursed through every fiber of the DBX707, skillfully woven by Aston Martin's design ethos. At the core lies an AMG-powered twin-turbo 4.0-liter V-8 engine, a force that propels the SUV into previously uncharted territory. Guided by an AMG-engineered automatic transmission, the driving experience was a tapestry of excellence, each maneuver seamless and precise.
As the road stretched out before me, the DBX707 danced with the agility of a seasoned performer. Windy roads unfurled, beach towns beckoned, and the ocean's edge served as our constant companion. Engaging the Sport+ mode, the vehicle unveiled its full potential, merging dynamism and prowess in an awe-inspiring symphony of power and control.
As I navigated the twisting and turning backroads of the Hamptons, the DBX707 revealed both its triumphs and minor hitches. The visually compelling dashboard arrangement held a touch of confusion, with drive, reverse, neutral, and park buttons dispersed in a slightly disorienting pattern. Furthermore, the navigation system, while proficient, yearned for the intuitive touch of a modern touchscreen interface.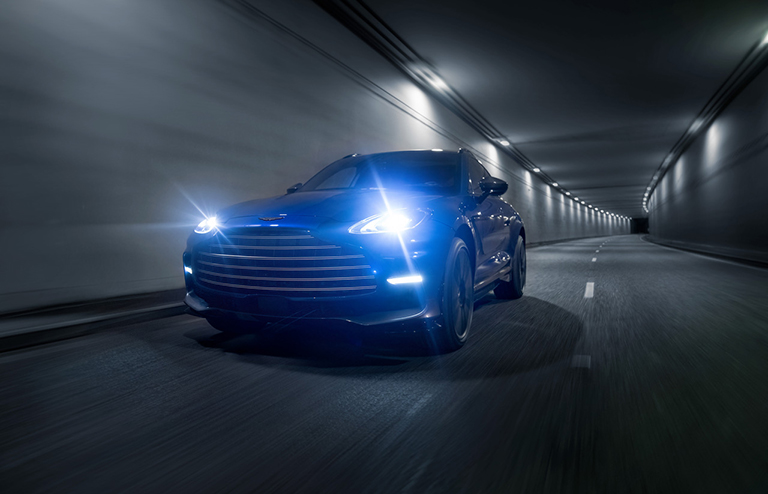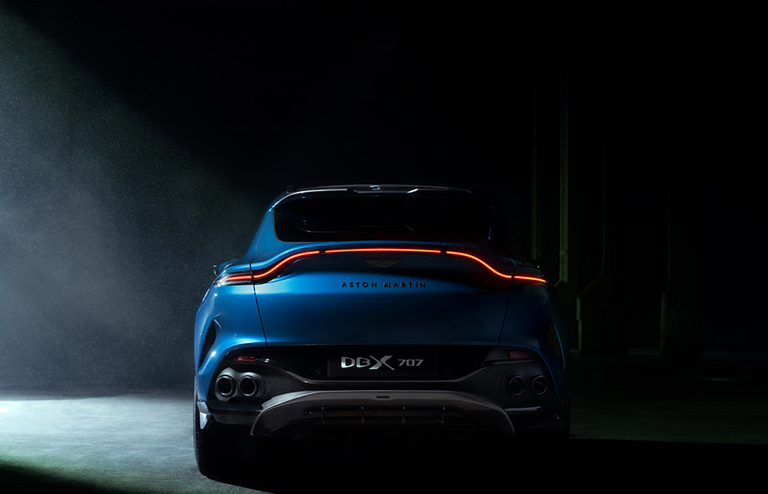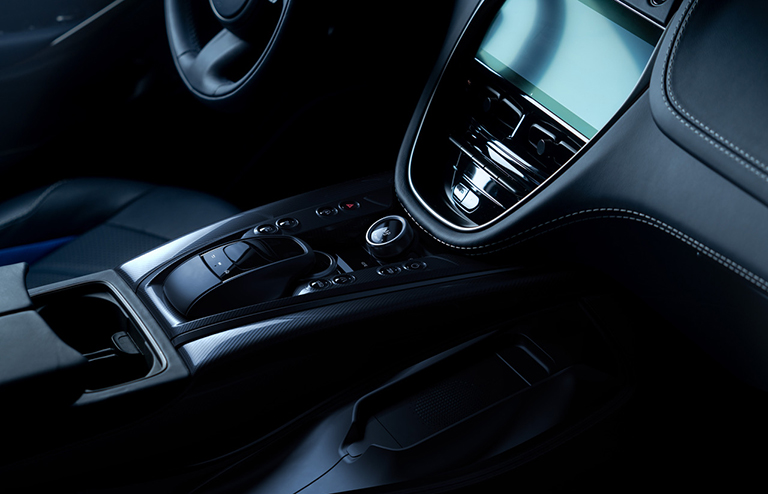 Despite these minor wrinkles, the DBX707 envelops its occupants in a cocoon of comfort and opulence. The glass panoramic sunroof inundates the expansive cabin with natural light, creating an ambience of spaciousness. A voyage from Sag Harbor to Montauk metamorphoses into an experience to savor, underpinned by the resolute bite of the carbon-ceramic brakes that lend a sense of authority.
The Aston Martin DBX707 symbolizes a tour de force in automotive ingenuity, orchestrating a symphony of performance, style, and luxury. As a testament to its prowess, the DBX707 surges into a realm where velocity harmonizes with elegance, steadfastly securing its vanguard status in the fiercely contested domain of high-performance SUVs. Why settle for the road when you can own the racetrack?