French startup unveils the world's first electric snowbike
Imagery courtesy of Moonbikes
As the transportation industry continues to advance and evolve, adventurers are always looking for new ways to take their travels to the next level. Moonbikes, a French startup company pioneering the development in the electric snow sports, may have just pushed the bar higher. Partnered with the German manufacturer Bosch, the company has started producing commercially across the U.S. and are looking to bring their product to major ski resorts. Just in time for the coming holiday season.
For travelers seeking to enrich their wintertime excursions, consider checking out this unprecedented alternative to traditional snowmobiles. Become the Bond villain of your own life's adventures as you combat the chill on this sumptuous ride. Arriving just as the weather begins to cool down, bikers can now look forward to the snowy season with this state-of-the-art EV vehicle.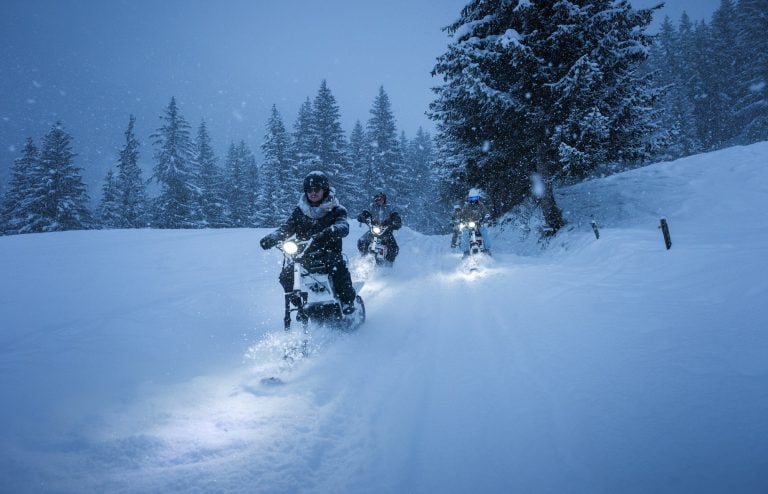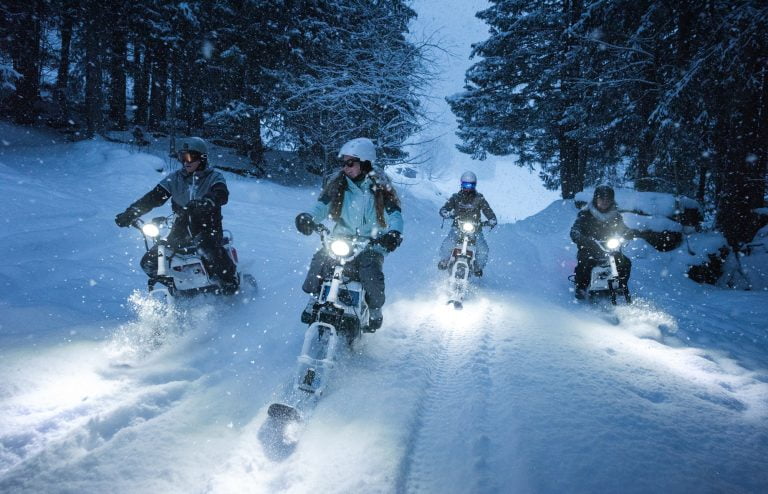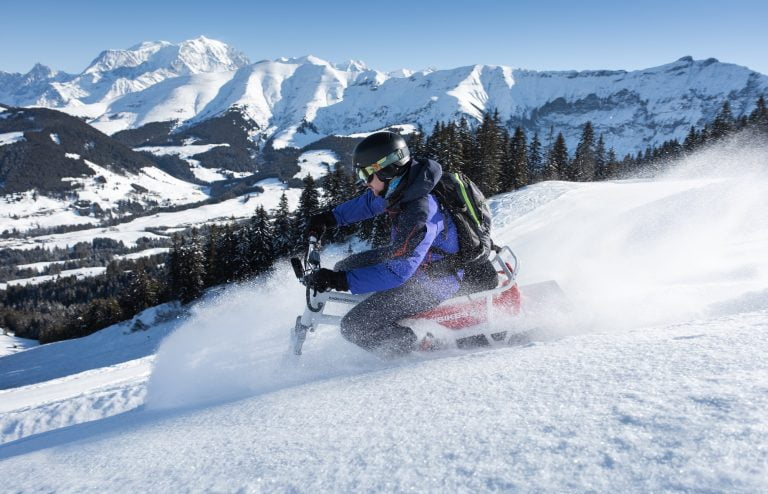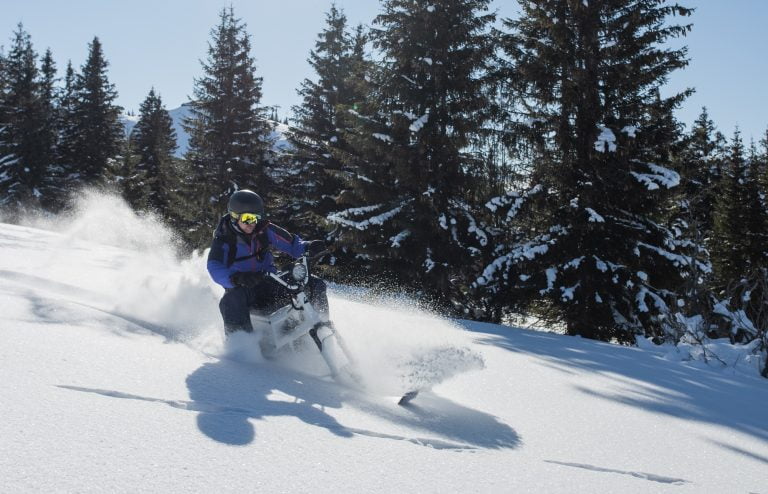 Designed with a ski in the front of the bike and a track towards the rear, this vehicle cleverly combines the capabilities of a snowmobile with a motorcycle, though it is substantially sleeker than a snowmobile at roughly one third the weight. Riders will undoubtedly feel the rush of exhilaration as the high efficiency propulsion motor climbs to speeds up to 26mph, with a max torque of 170 Nm. The 191.5 lb snowbike has a 264lb payload capacity, including the driver, which makes it a very sturdy companion. With its low center of gravity and single battery pack, it's easy to enjoy riding this compact model. Even in snow up to 12 inches deep and at temperatures as low as 13°F, the Moonbike tackles most winter wonderland terrains effortlessly.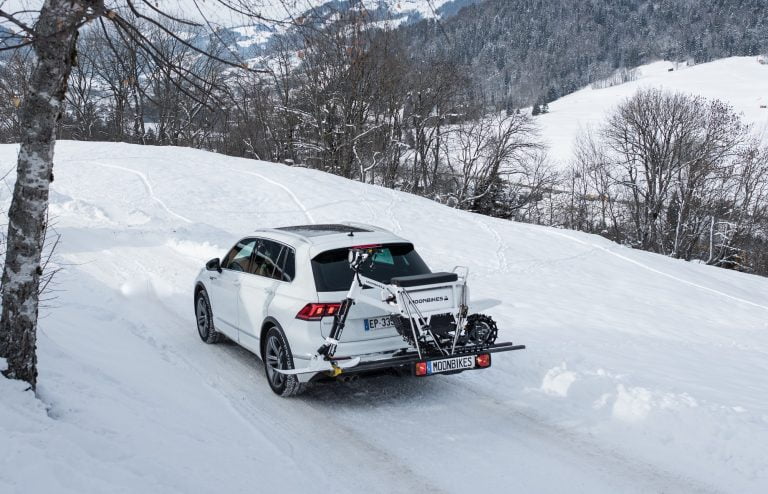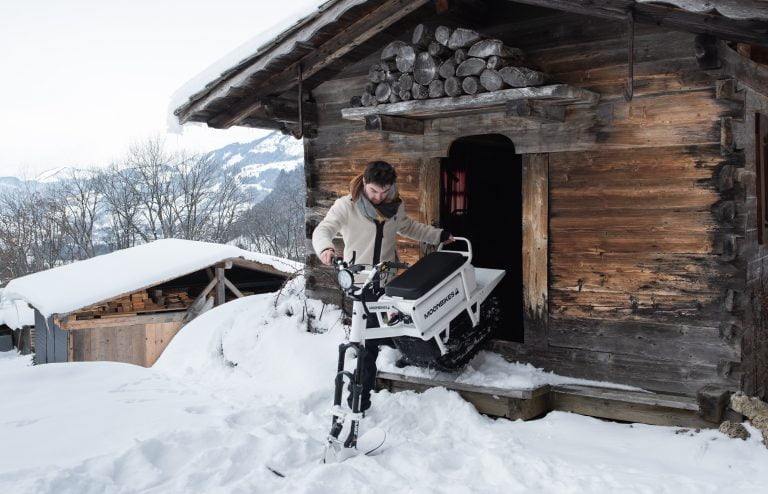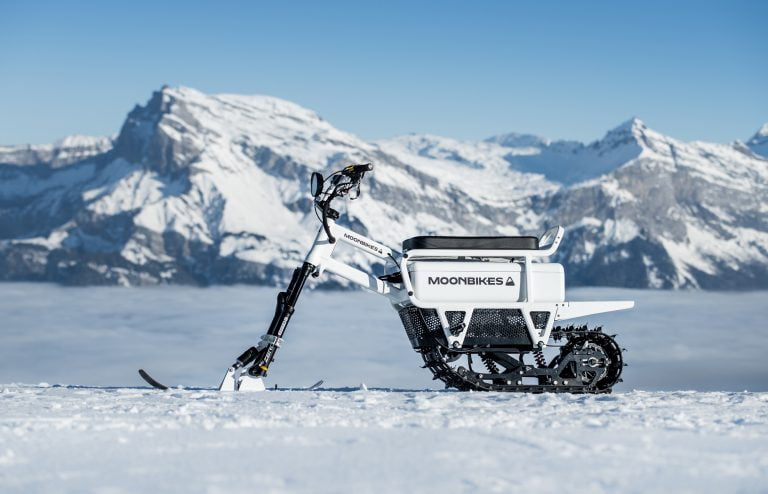 "After three years of research and development, and rigorous testing across the French Alps, we are proud to launch a brand-new category of vehicles, led by an innovative patented propulsion system," said Moonbikes' founder, Nicolas Muron. He continued, "Snow lovers now have a sustainable and silent alternative without compromising speed, price or autonomy as Moonbikes can run up to three hours with a second battery or up to 1.5 hours with one."
Originally partnered with Michelin to produce the first prototypes, Moonbikes has switched production to the German manufacturer Bosch. Between its manufacturer, and the recent closing of a $5 million seed fund potential buyers should be reassured by both the investors' faith in the product and its technical assembly.
The Moonbike is confirmed to hit the market by the end of Q4, and consumers should consider purchasing their Moonbike now, as this first batch from Bosch is limited to just 250 units. However, another limited quantity of Moonbikes is scheduled to become available for preorder in early 2022. Priced at $8,500, this luxury snowbike guarantees to transform slopes into each rider's own tranquil paradise.
Tags: