The Koenigsegg Gemera & Jesko Absolut
AUTOMOBILES Provided by Manhattan MotorCars
If you aren't familiar with the name Koenigsegg by now, you should be. The Swedish-born hypercar builder lives in the same ranks as Bugatti and Pagani, building extremely rare and shockingly fast performance-focused rides that will blow the doors off just about anything that's on the road these days. They've been battling it out with Bugatti for the world top speed record—a record they stole from Bugatti with the Agera RS in 2017, and then Bugatti stole back in 2019 with the Chiron Super Sport 300+.

With their model range expanding an interesting division is taking hold within the brand. While the brand is still entirely focused on absolute performance, there is now a four-seater in the lineup—something previously unheard of in the hypercar realm. This isn't just a stretched variant of an existing model either, but rather a unique creation with extended single doors that's powered by one of the more peculiar drivelines we've seen. Alongside this new hypercar-meets-GT monster the Jesko picks up where the retired Agera RS left off, and in Absolut trim (as seen here) the new model is poised to dethrone Bugatti from its top speed podium once again.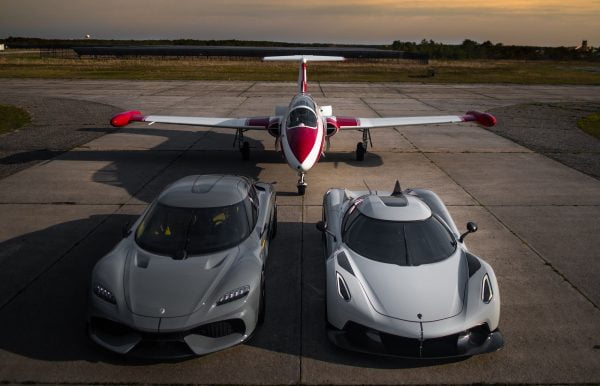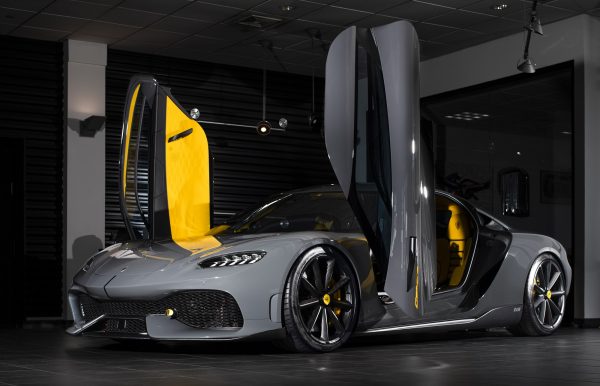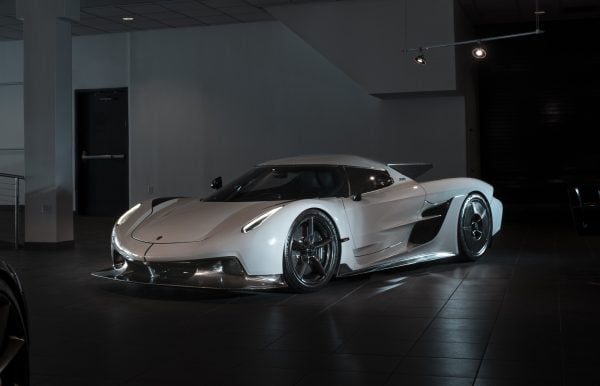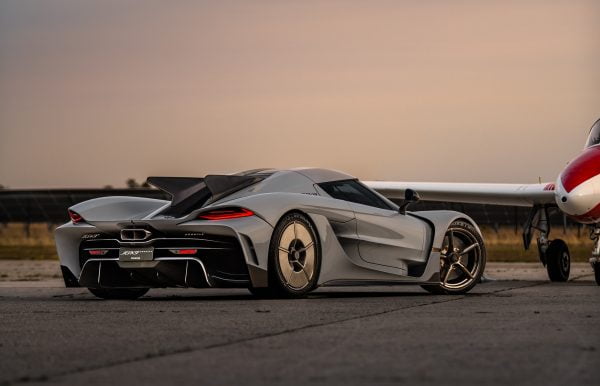 Tiny Engine Big Power
Had Koenigsegg launched the Gemera with four seats and running the same drivetrain as one of its siblings, it would still be worthy of ample attention, but there's more to it than that. Building off the success of their previous hybrid drivetrain found in the Regera, which Koenigsegg launched in 2015, the Gemera uses a small displacement internal combustion engine linked with three electric motors, delivering a combined total of 1,677 horsepower and 2,581 lb-ft of torque. Now, usually in the world of high performance you'd expect a high displacement/high boost V8 (or larger) engine, but not in the Gemera. The high-tech mill that produces nearly 500 of the total output horsepower has a displacement of only two liters and has only three cylinders.

Yes, you read that correctly. Dubbed the "Tiny Friendly Giant" by Koenigsegg, this little engine is a technological marvel. Replacing its camshafts, all 12 of its valves are individually controlled via solenoid for improved performance and economy. It also uses a patent-pending turbocharging system where each of its two turbos is fed from one of two exhaust valves per cylinder, allowing for very efficient spooling of both turbochargers. At low range only one of the two turbos is fed, and as power demands increase so does the boost in extremely linear fashion. Aside from being an engineering masterpiece, a key benefit to all this is the weight savings. The Tiny Friendly Giant engine weighs only 154lbs, helping keep the entire mass of the Gemera down to a modest 4,078 lbs.

It's still shocking to think that all of this hypercar performance is wedged into something capable of carrying four passengers comfortably, but it's real. After some more clever engineering in the chassis department, its team was able to create almost absurdly long doors, which open wide enough to allow access for front and rear passengers in one fell swoop. Though equipped with massive 21-inch carbon fiber wheels up front and 22s out back, shod with Michelin ultra-high performance rubber, it's also worth noting that this is the first Koenigsegg that is equipped with all-wheel drive. You know, in case it's raining when you're running the kids to school in the most over-the-top errand runner in existence
Pure Velocity
OK, so maybe a 3-cylinder 4-seater hypercar still sounds a little too "wrong sounding Muppets" for your taste. Not to worry, as Koenigsegg still covers the other end of the petrol burning spectrum. The Jesko Absolut is the latest variant in the aforementioned Agera successorship, and it's built with one task in mind: To crush Bugattis. The Jesko Absolut leverages incredibly low drag and limited rolling mass, combined with raw twin-turbocharged V8 power, delivering 1,600 horsepower in a 3,064-pound package—a whole 1,000 pounds less than its 4-seat counterpart. Interestingly, Koenigsegg hasn't unveiled official top speed data at this point, but by the sounds of things, the speculative target comes in around the 330 MPH mark. Interestingly, all this work towards straight line performance does not make the Jesko Absolut less comfortable on the street (yes, it's street legal). By reducing some of the car's downforce (to limit top speed drag), the suspension tune is a touch lighter than the standard Jesko. The trade is that it won't be as sharp through the corners if you're off for a track day, but as far as spirited on-road driving goes you'll still be just fine.

Verdict
All told, Koenigsegg's trajectory as a brand couldn't be more interesting to follow these days, and if their innovation keeps up at this pace they will remain at the top of the supercar ranks for years to come. In a world where the automotive industry remains centered around efficiency, electrification, and automation, the Gemera and Jesko Absolut are a breath of fresh air.