Lamborghini's New NYC Lounge
Luxury automobiles and an experience to match
WRITTEN BY DANIEL HILPERT
There's a new secret gem hidden beneath the High Line. Lamborghini's NYC Lounge has recently taken up residence in New York's Chelsea neighborhood. Evocative of the company's headquarters in Sant'Agata Bolognese, Italy, this new gallery-style venue marks an innovative expansion for the luxury automaker. Additionally functioning as the company's NYC flagship, the Lounge invites in guests to experience Lamborghini's luxury like never before. This state-of-the-art space highlights exclusive collaborations and new releases, while retaining an appreciation for the automaker's impressive history.
Nestled on the side streets of west Manhattan, the 5,400 square foot facility boasts a larger than life interior. The immersive lounge features private meeting spaces and an Ad Personam design studio. In the studio, guests can customize their Lamborghini with seemingly endless combinations of color palettes and textile selections. Delving deeper into the depths of immersive splendor, the Lounge also hosts a full-service kitchen, dedicated to serving private gatherings, an Italian chef is readily available at visitors' fingertips. Embedding the brand's heritage into each aspect of the lounge's design, authentic Italian finishes were installed by manufacturers La Dolce Vita and Living Divani. Combined with Lamborghini's iconic design ethos, the interior furnishings of the space make for a refreshingly cosmopolitan composition.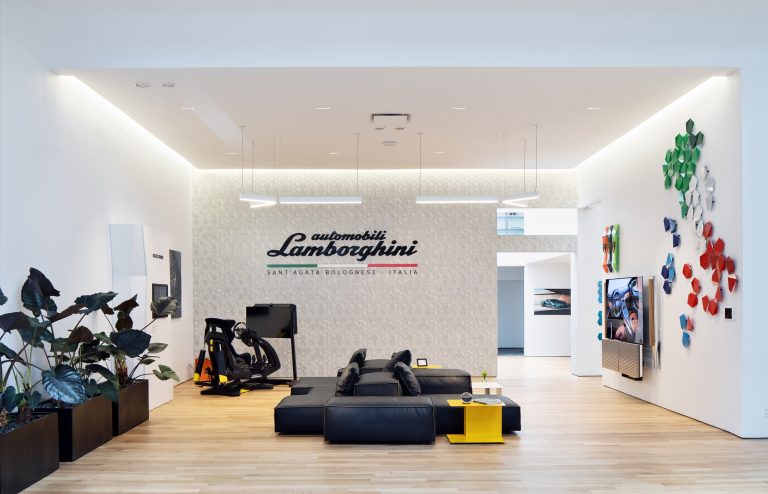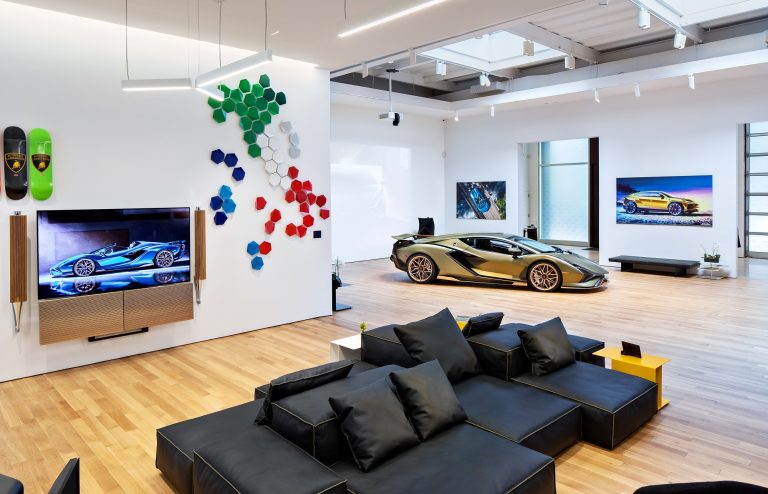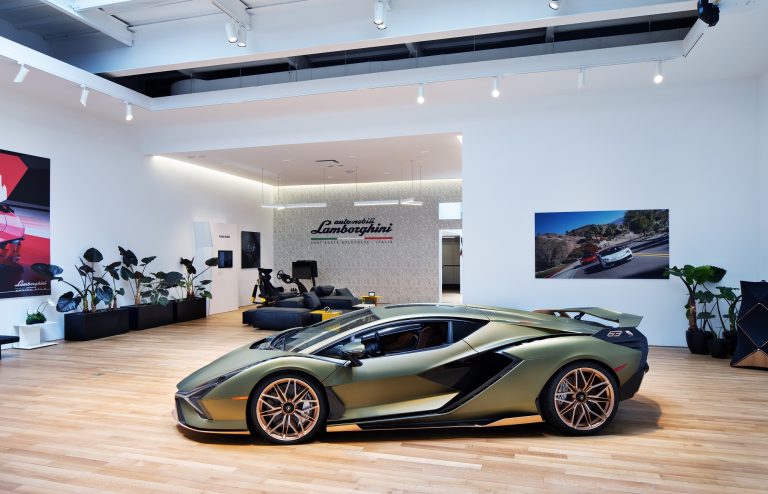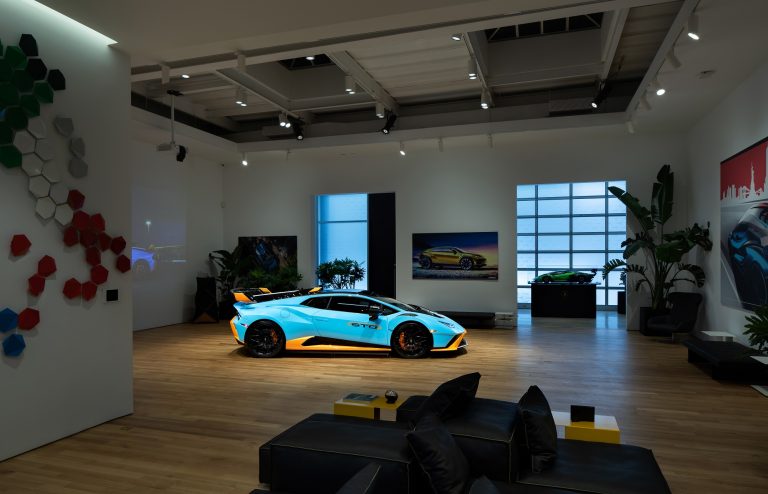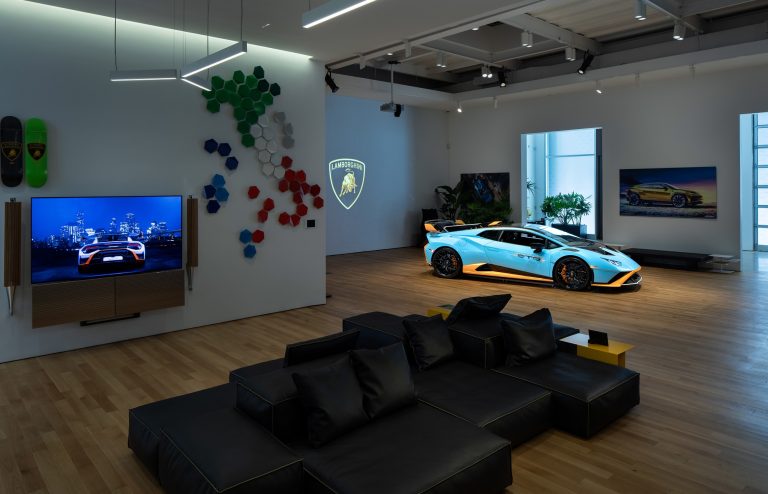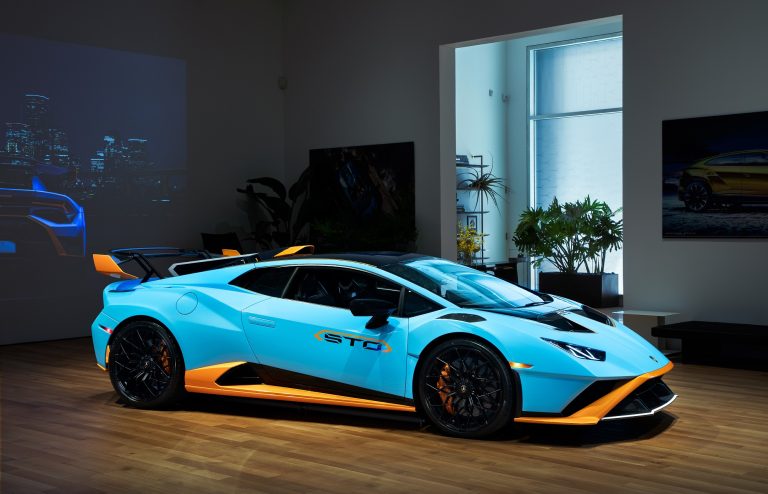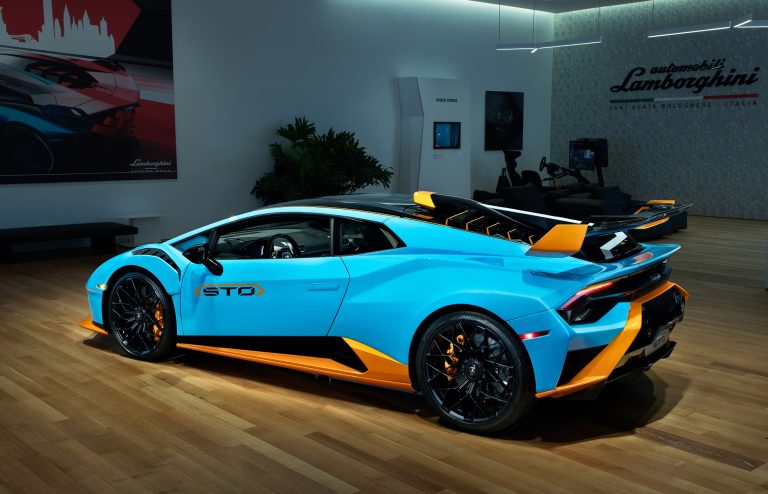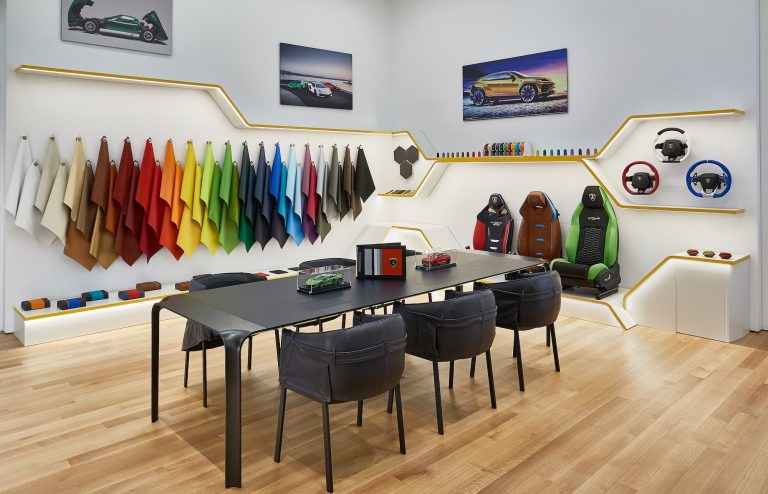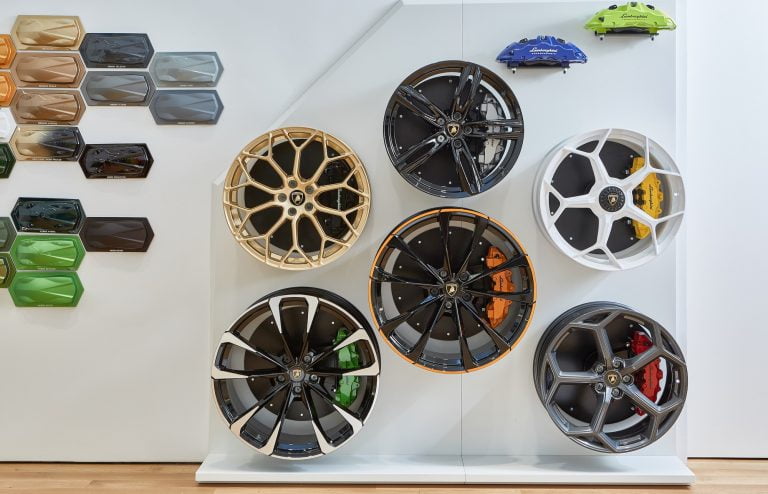 Lamborghini has taken to collaborating with other brands to craft a deluxe lounging experience. With the state-of-the-art Bang & Olufsen Advanced 3D Sound System, guests can mold the ideal ambiance for any gathering. The premium sound system, which is also displayed in the renowned Lamborghini SUV Urus, guarantees delivery of clear, crisp audio. While enjoying soundscapes, visitors can also admire Roger Dubuis' Excalibur Huracán STO timepiece exhibition. Conceptualized in close coordination with the Lamborghini Squadra Corse, the tastemaker's timepiece is one of eight-eight unique pieces. The renowned watch is currently on display via "levitation" in the lounge's futuristic Gravity Window. In the coming months, Lamborghini is expected to announce more brand partners.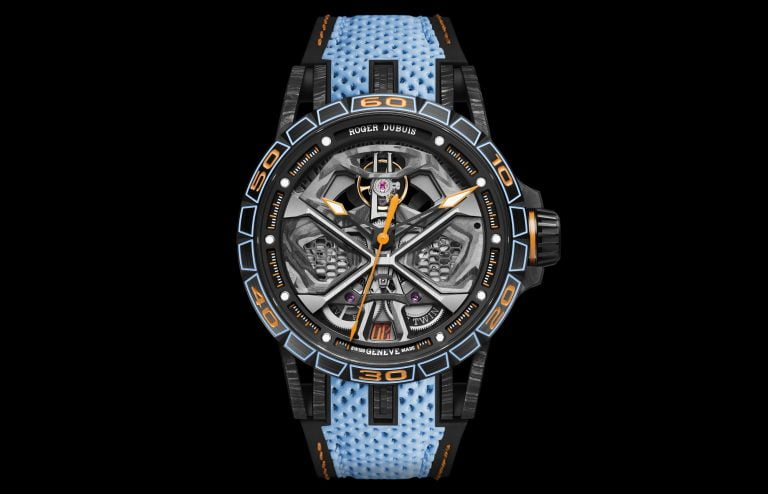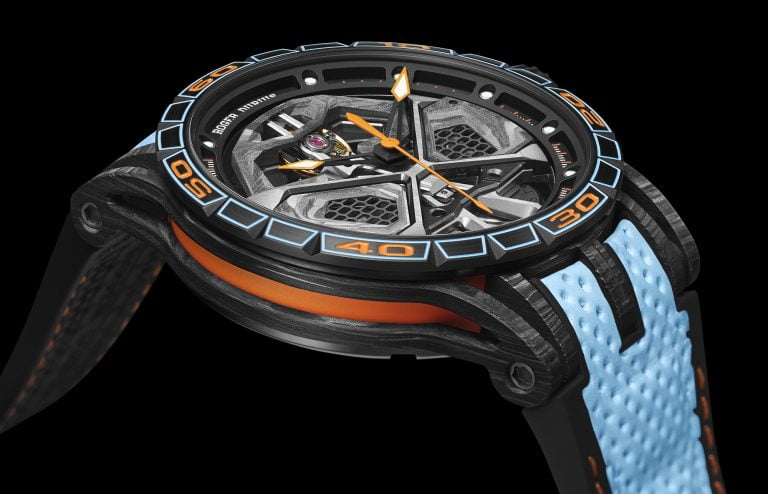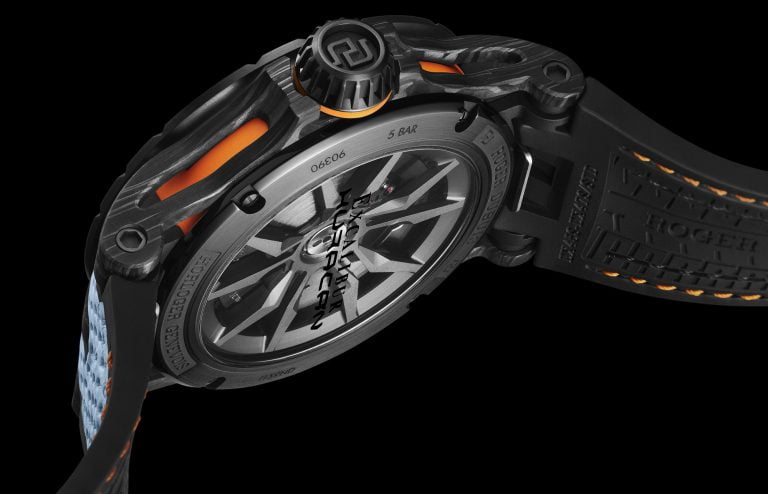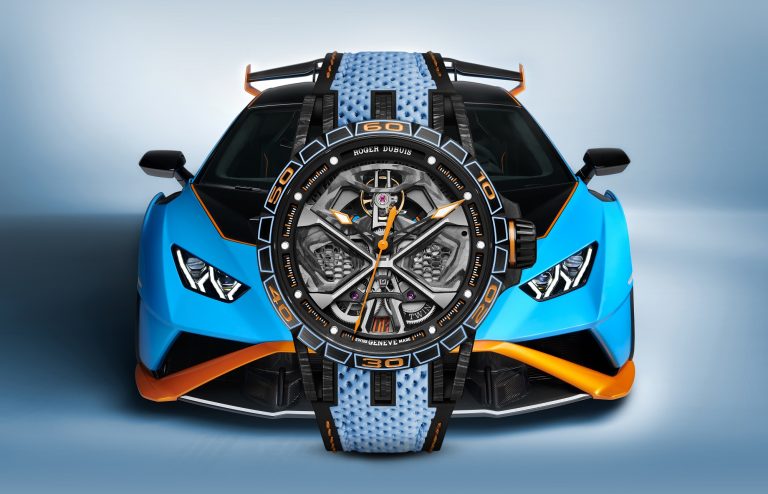 Welcoming car enthusiasts from near and far, Lamborghini's Lounge and NYC flagship promises an immerse, curated experience. Granting guests the opportunity to interact with Lamborghini on a deeper level, visitors have the privilege to view never-before-seen vehicles and exclusive art exhibitions. Currently on display is the coveted Huracán Super Trofeo Omologata (STO). This supercar features an aerodynamic, racing-inspired design, which houses the Huracán's powerful V10 naturally aspirated 640 hp engine. Unafraid to tear up the tarmac, this racing roadster showcases the automaker's unparalleled excellence.
"We are opening the doors to a private space our customers and friends can call their own with exclusive access," stated Stephan Winklemann, President and Chief Executive Officer of Automobili Lamborghini. He remarked on the swanky space's private debut, "Following the success of our Lamborghini Lounge venues across the globe, this new flagship in Manhattan will create a vibrant and personal connection to share the Lamborghini lifestyle; a true reflection of our fine Italian heritage. I look forward to visiting our Lamborghini customers and friends in New York soon."
The lounge, while open, is by invitation only. Hope to see you there as soon as we snag an invite.