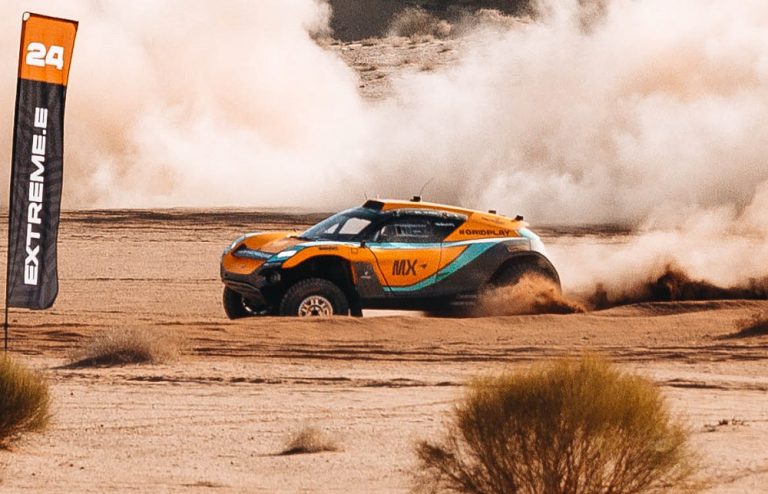 McLaren and ICE Fire Up a Partnership at the NYSE
Electrified off-road racing series
It's not every day that McLaren Racing announces a new title sponsor, but it's even less common to see the news unveiled in Manhattan outside of the New York Stock Exchange. In April, McLaren Racing and Intercontinental Exchange Inc. parked the team's new all-terrain racer (clad in ICE livery) on the front steps of the NYSE to formally announce the new collaboration between the duo and the beginnings of the team's campaigning in Extreme E—an all-new electric off-road racing series taking place in Saudi Arabia, Italy, Chile and Uruguay over the course of the year.
Zak Brown, CEO of McLaren Racing, showed visible excitement when bringing the new partnership into the public eye. "It's a privilege to be at the New York Stock Exchange and partner with ICE. To be able to enter a new racing series [like Extreme E] which is pioneering, is something at the core of McLaren's DNA. Part of this awesome team is our partners who can come along with us on this journey in Extreme E and contribute to our goals."
Linking two brands driven by data and technology, the partnership comes quite naturally between McLaren and ICE. Both brands have eyes on sustainability, as well as diversity, equality, and inclusion. Extreme E is a two-driver series that equally suits this outlook. The vehicles participating are all EVs, and each team must have both a male and female driver.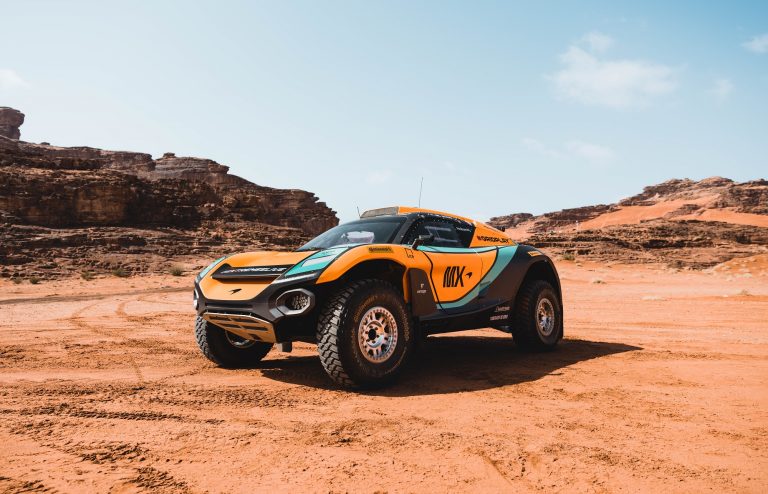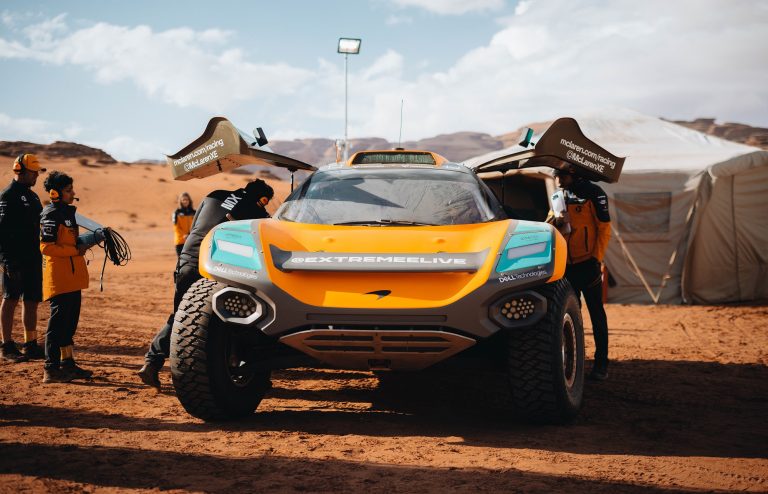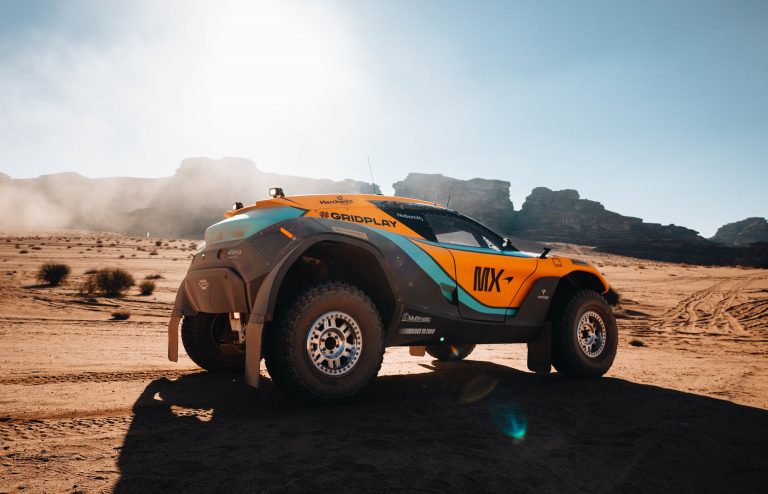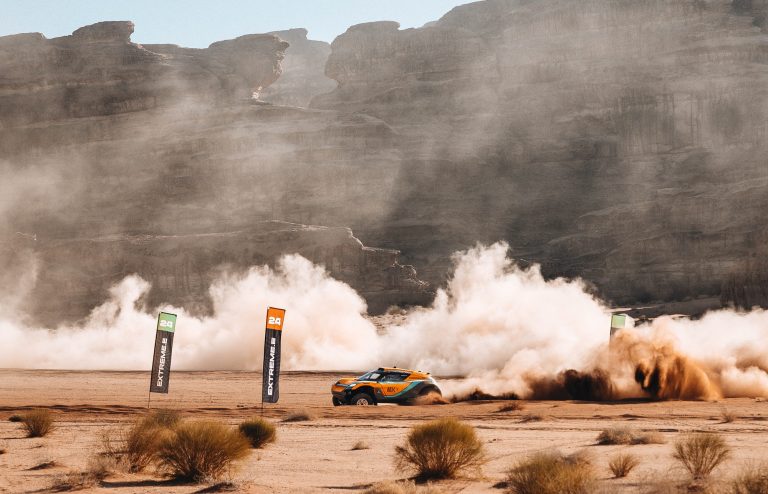 As it stands, 10 teams are participating in the 2022 season. Only two are backed by automotive manufacturers—McLaren Racing will compete with a Hummer EV team led by Chip Ganassi Racing— but there are some rather noteworthy competitors in the independent classes. The legendary Carlos Sainz is racing this year with his partner and Dakar racing veteran Laia Sanz. Sanz will face competition from the likes of World Rally Champion Sébastien Loeb, as well as from a team supported and sponsored by F1 racer Nico Rosberg.
With a competitive field like this, there's little surprise that McLaren went hunting for a driver with an equally rich competitive history. Enter Tanner Foust—the X Games and Rallycross legend and famed stunt driver found fit with McLaren as he looked to pursue new racing initiatives with eyes on the future.
"I'm a big believer that motorsport has changed our world for good. It's made transportation more reliable, safe and efficient. But we're moving into a new world where we'll all inevitably be driving EV cars. In order for motorsport to not go away, we can prove that EV racing works and doing it in such a responsible way with a company like McLaren, who has been forward-thinking throughout its racing history, is a bonus," remarks Faust. He caps, "It's a critical time for motorsport right now and with McLaren showing that you can make something gender-neutral and carbon-neutral, as well as make it fiscally feasible, [it] paves the way for motorsports to continue and not fade away."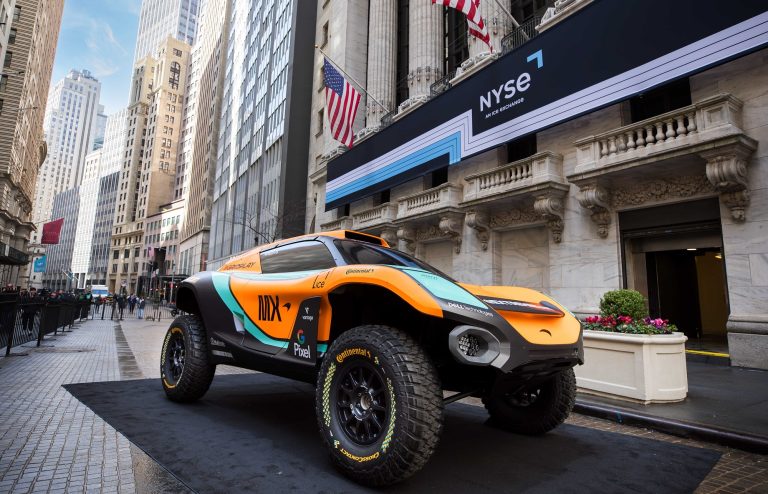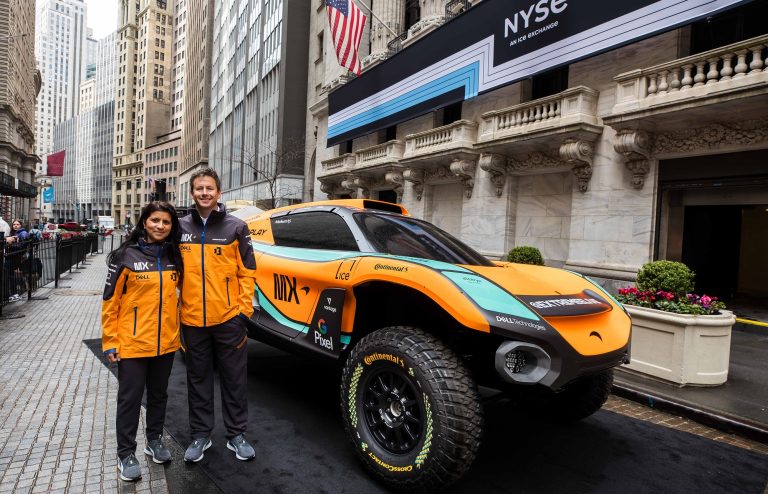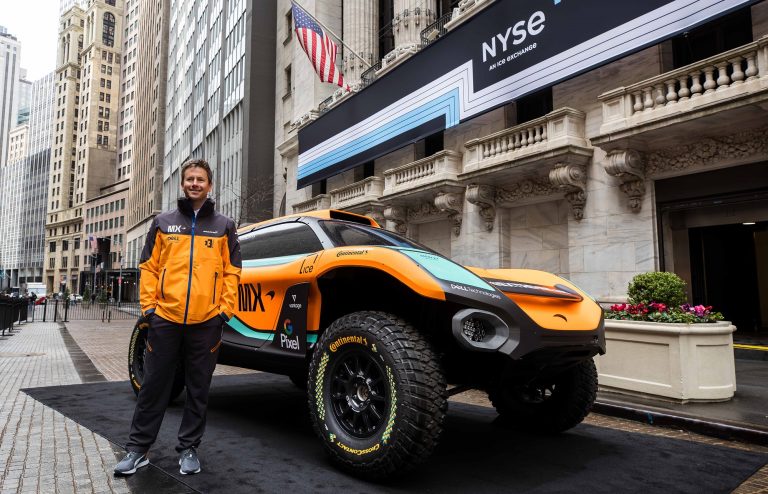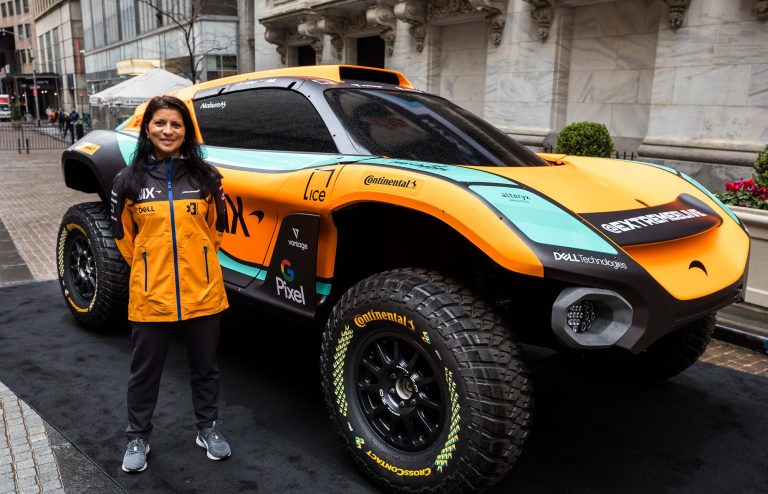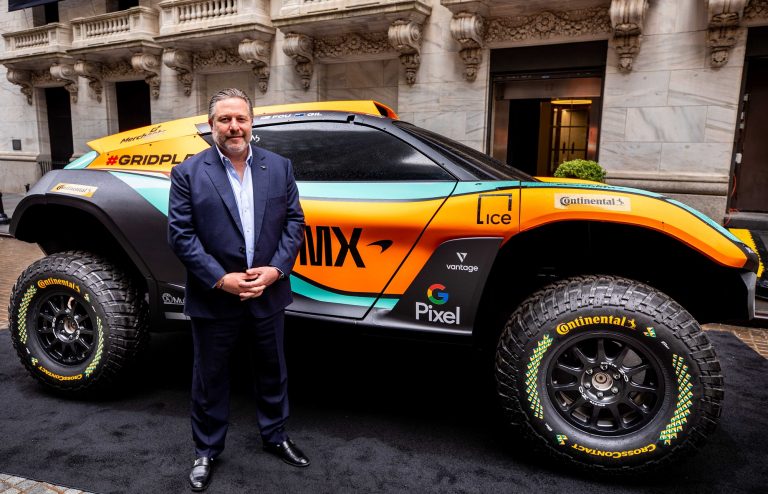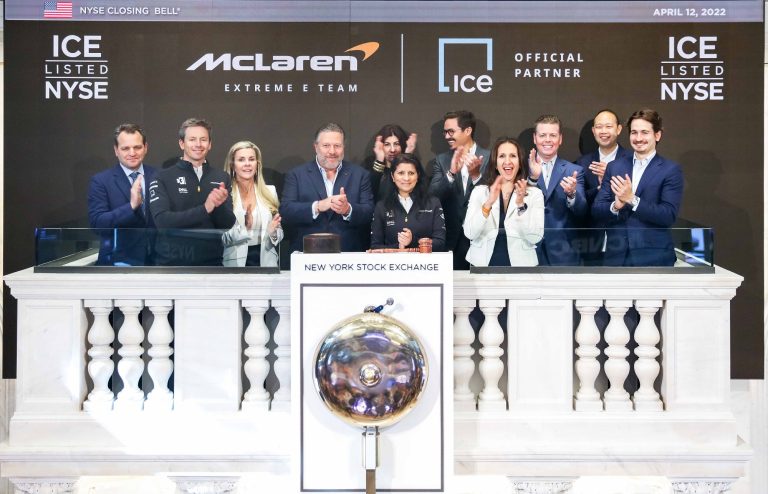 Foust's teammate, though not as TV-famous, joins the team with an equally impressive resume. New Zealand driver Emma Gilmour also comes from a fairly significant rally and rallycross background. After several years competing in the New Zealand Rally Championship with Suzuki, Subaru, and Mitsubishi, Gilmour spent last year as a reserve driver for the Extreme E team Veloce Racing before signing on with McLaren for the 2022 running of the event.
While many new race series seem to be cropping up around the globe, the combination of powerhouse talent, new technology, and interesting track selections are going to make Extreme E a very exciting new race series to follow in 2022. With the first race in Saudi Arabia in the books, McLaren is currently sitting in 5th place, but there's plenty more racing to come in Sardinia and around the globe before the series closes in Uruguay this coming November.