Mecum Kissimmee 2022 Headliners
The World's biggest collector car auction returns to Florida
No one really needs an excuse not to be in Florida in January. But just in case you're searching for one, January is ground zero for the world's collector car enthusiasts with the annual Mecum Auction in Kissimmee running from January 6th through January 16th.

With more than 3,500 cars – yes, 3,500 – of every age, shape, size and appeal going under the hammer, Mecum Kissimmee is still, by far, the world's largest collector car auction. And January's 10-day extravaganza will feature highly-prized cars from more than a dozen leading private collections.
To give you a taste of some of the auction stars, here are five of our favorite, top-dollar headliners.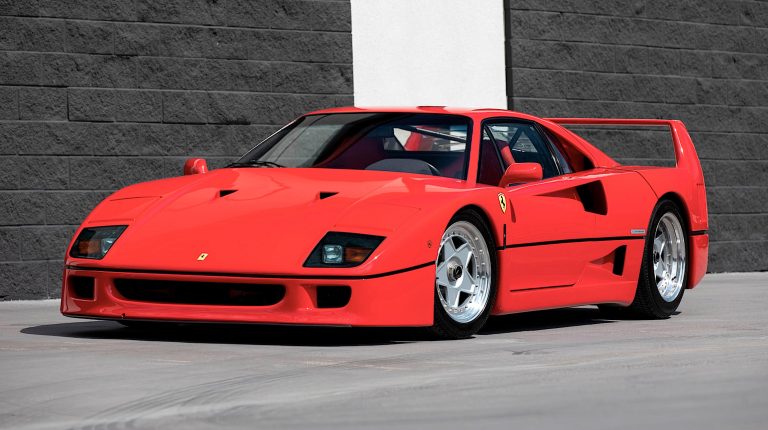 1992 FERRARI F40
As collectable Ferraris go, the legendary F40 is way high at the top of any list. Conceived in 1986 to mark Ferrari's 40th anniversary the following year, the F40 was the last supercar to be overseen by Il Commendatore himself, Enzo Ferrari. Little more than a thinly-disguised race car, the 478hp F40 delivered ferocious performance, razor-sharp reflexes and a howling soundtrack. This wonderful Rosso Corsa red example that's being sold by a Texas collector was number 19 of only 22 produced in the F40's final year of production, and currently shows just 8,732 miles. It comes with a proper Tubi exhaust (the original is in a crate), had new fuel cells installed in 2018, and its pricey annual service has just been completed. A bella macchina indeed.
https://www.mecum.com/lots/FL0122-487832/1992-ferrari-f40/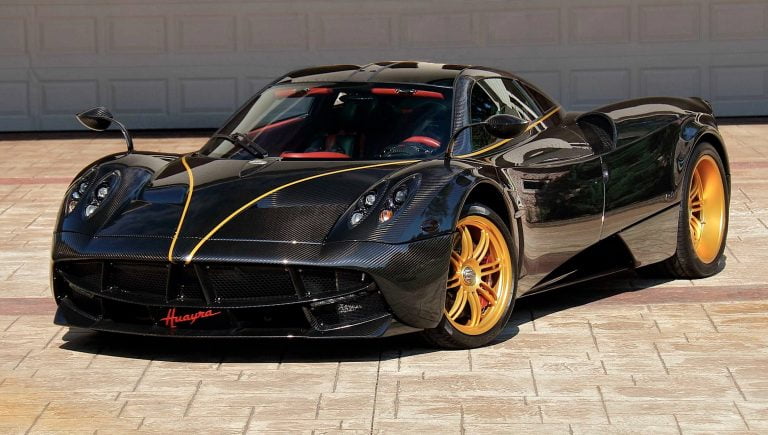 2016 PAGANI HUAYRA
With a mere 725 miles on the clock, this 1-of-100 butterfly-doored Huayras from Pagani Automobili Modena is the very definition of a hypercar. Part of the Jackie and Gary Runyon Collection – the Carmel, CA couple is offloading more than 30 cars at Kissimmee – this Huayra is extra special in that its super-stiff body is made from mirror-finished black Carbotanium composite that's a mix of carbon fiber with titanium strands. Add to that the gold accents and gold wheels, and this hip-high projectile will spin heads from a mile away. Inside it's a jaw-descending mix of lipstick red and black leather and exposed carbon fiber. Power comes from a Mercedes-AMG twin-turbo 6.0-liter V12 cranking out 620 horsepower with 0-to-60 sprinting in a mere 2.8 seconds.
https://www.mecum.com/lots/FL0122-487708/2016-pagani-huayra/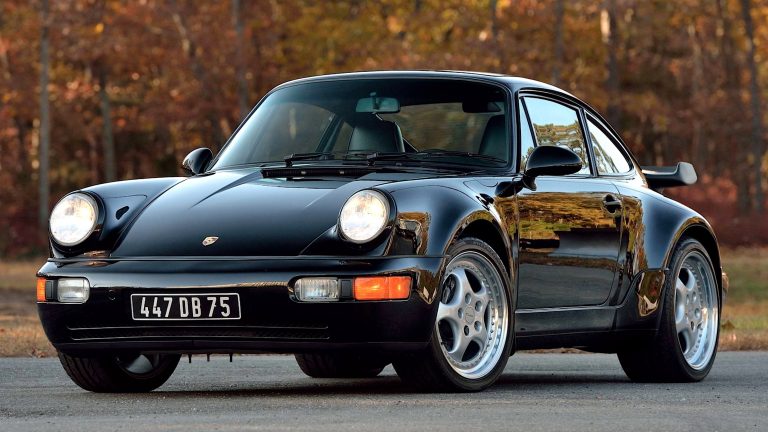 1994 PORSCHE 911 TURBO
We're not sure if it's a positive or negative, but this stunning, stealthy, black-on-black 911 Turbo starred in Columbia Pictures' 1995 romp "Bad Boys" with Will Smith and Martin Lawrence. Add to that, its first owner was shaggy-haired action movie director Michael Bay. Today the wide-haunched Turbo shows 34,396 miles on its odo and still gleams from its 2020 concours show prep by top North Carolina Porsche restorers, Road Scholars. One of just 350 911 Type 964 Turbos imported into the US in 1994, power comes from that unruly 3.6-liter turbo flat-six pumping out 355hp to give 0-to-60 sprinting in four seconds. As for that French license plate on the front bumper – 447 DB 75 – it was the one used in the film. Currently the real Florida plate at the back reads BAD BYS1.
https://www.mecum.com/lots/FL0122-487857/1994-porsche-911-turbo/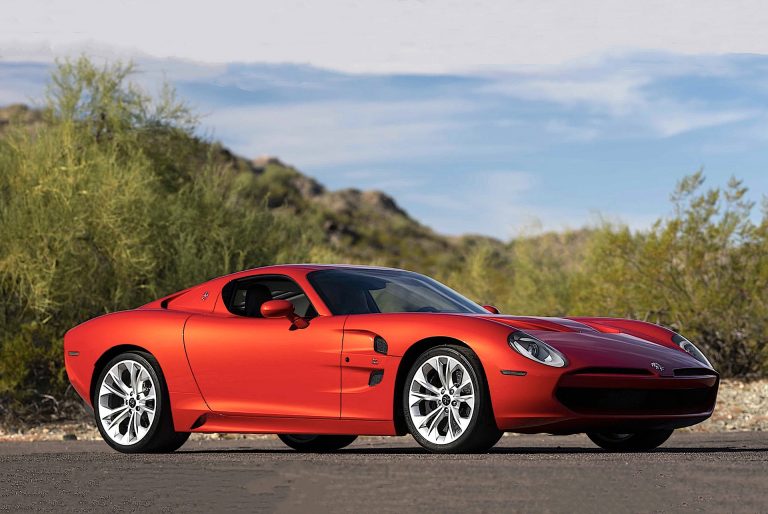 2021 ISO RIVOLTA GT ZAGATO
It was Italian coachbuilder Zagato's tribute to that hairy-chested sixties muscle car, the Corvette-powered Iso Grifo. Back in 2019, Zagato unveiled its Corvette Z06-powered, carbon fiber-bodied Iso Rivolta GT Zagato coupe, with plans for a production run of 19 examples. This car is the first to be imported into the US, and is currently owned by an Arizona collector. Now with just 169 miles on the clock, it's going under the hammer at Mecum. Like all 19, this fire-truck-red two-door uses a thundering 660hp 6.2-liter supercharged LT4 V8 from a last generation 'Vette Z06. While the drivetrain, chassis, and suspension are pure Z06, the stunning two-door body and leather-lined interior are from Zagato's drawing board. A rare beast indeed.
https://www.mecum.com/lots/FL0122-487847/2021-isorivolta-gt-zagato/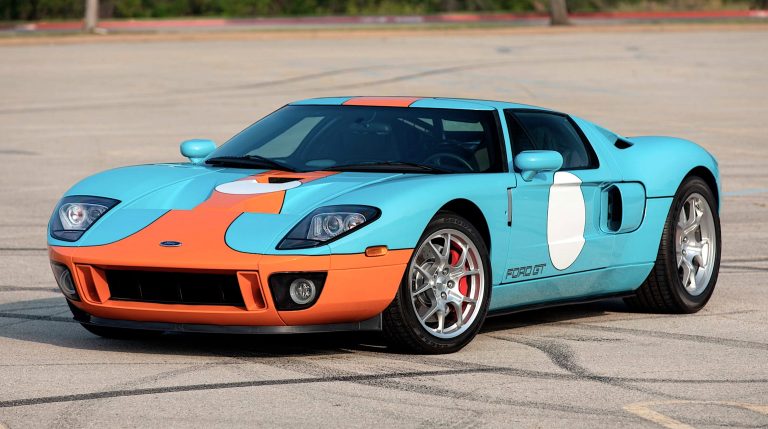 2006 FORD GT HERITAGE EDITION
Any one of the 4,038 Ford GTs built between 2005 and 2006 is a pretty special vehicle. Inspired by the shape of the iconic, Le Mans-winning GT40s from the Sixties, this mid-engine rocketship, powered by a 5.4-liter supercharged V8, was a collector's dream. But, a GT finished in that iconic Gulf Oil Racing orange and blue livery, with orange racing stripes and white roundels on the doors, is extra special. In fact, only 343 Heritage Edition models, as they were called, were built. Add to this an odometer reading of just 250 miles and the collectability factor goes through the roof. Mecum lists it as a "Star" car, and this one certainly shines.
https://www.mecum.com/lots/FL0122-487280/2006-ford-gt-heritage-edition/