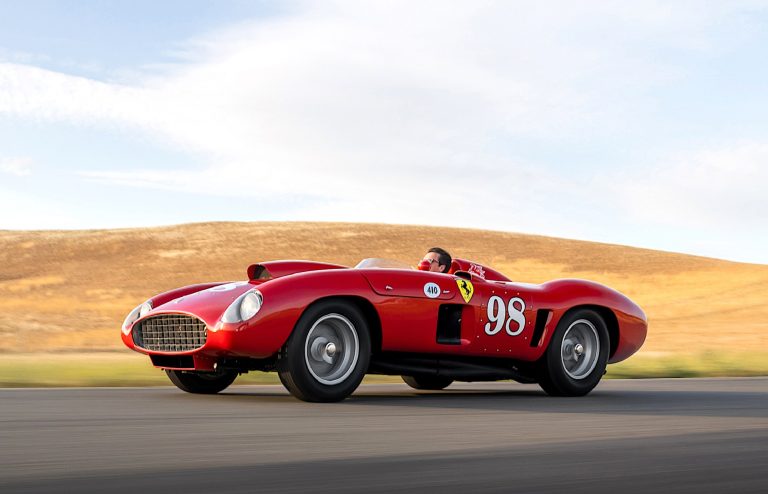 Auction Alert: Some of the World's Greatest Supercars at Monterey Car Week
Six of the best we'd love to bid on
The five-day Monterey Car Week kicks off in California this month (August 13-21) with five of the world's top collector car auction houses offering one of the biggest, most spectacular selections of cars ever assembled. Everyone, from Bonhams to Mecum, to RM Sotheby's and Russo and Steele, to newcomer Broad Arrow will be showcasing their finest lots. To give you a taster, here are six significant supercars that got our attention.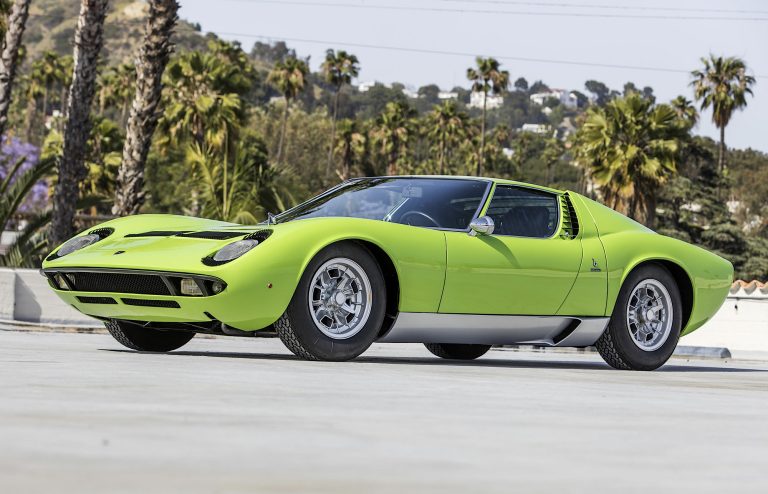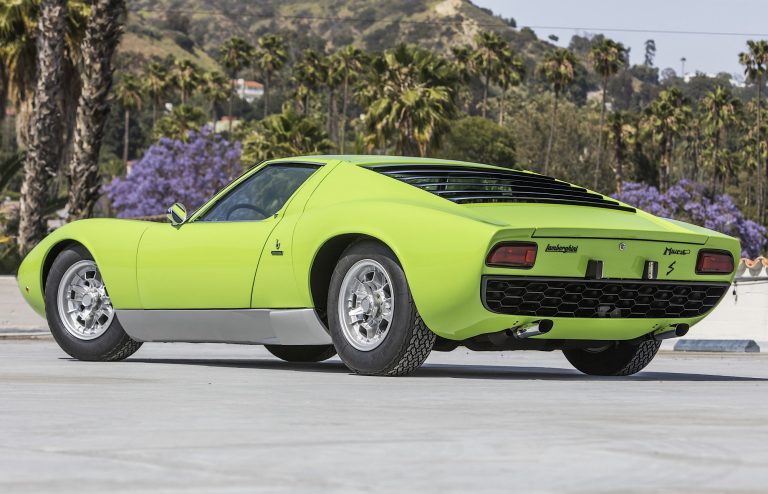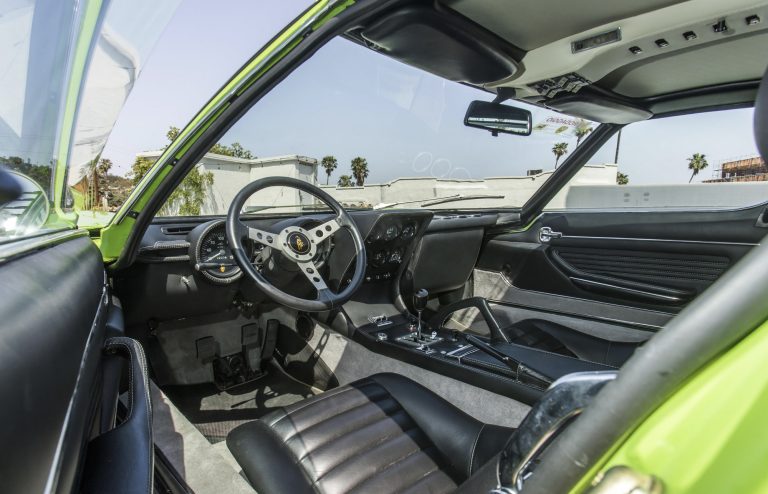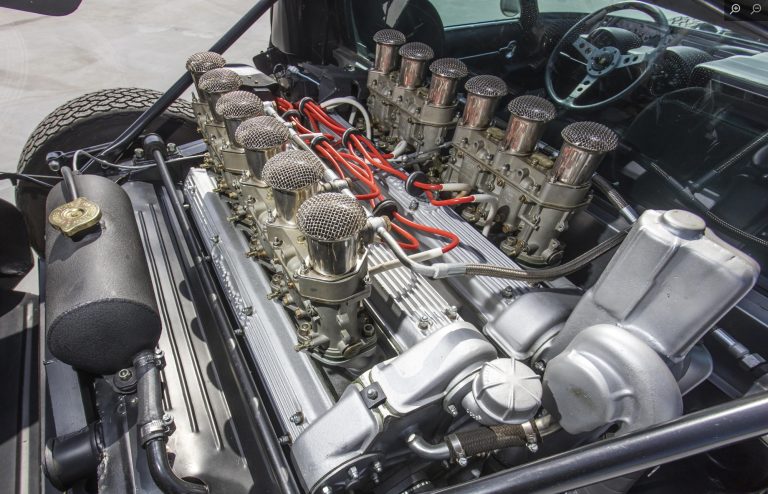 The True Italian Job – 1969 Lamborghini Miura P400 S
It's hard to see a Miura and not conjure-up painful images from the opening scenes of the original 1969 The Italian Job movie. Here the orange supercar explodes in a ball of flames and proceeds to get unceremoniously dumped over a cliff.
Thankfully, the same fate wasn't suffered by this stunning lime green Verde Muira example being auctioned, at no reserve, by Bonhams at The Quail on August 19. The estimate: $1.75 to $2.25 million.
Completed in August 1969, it has spent most of its life in sunny California where it got a nut-and-bolt restoration from San Diego Lamborghini specialist Bobileff Motorcar Company. Today, it still only has 22,336 miles on the clock.
One of just 338 P400 S models built, it has its original 4.0-liter, 350-hp V12 and five-speed manual transmission, and comes with a mountain of documentation.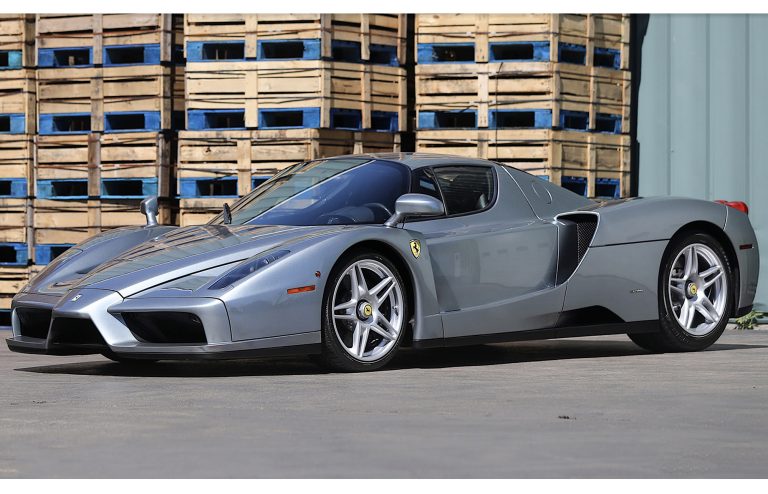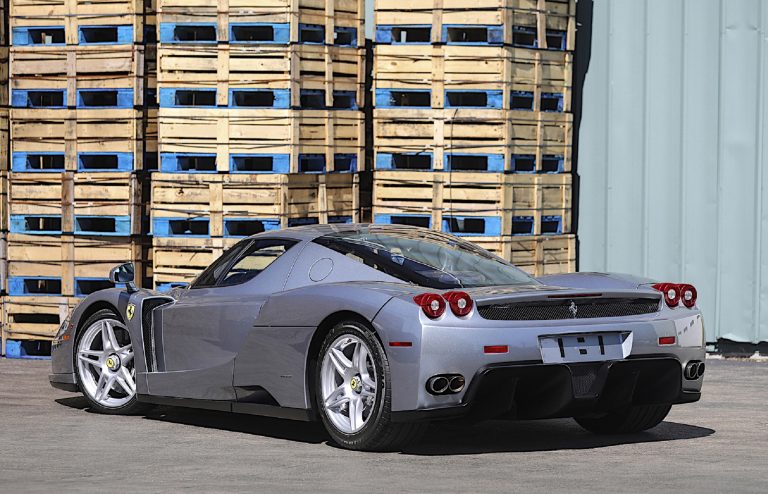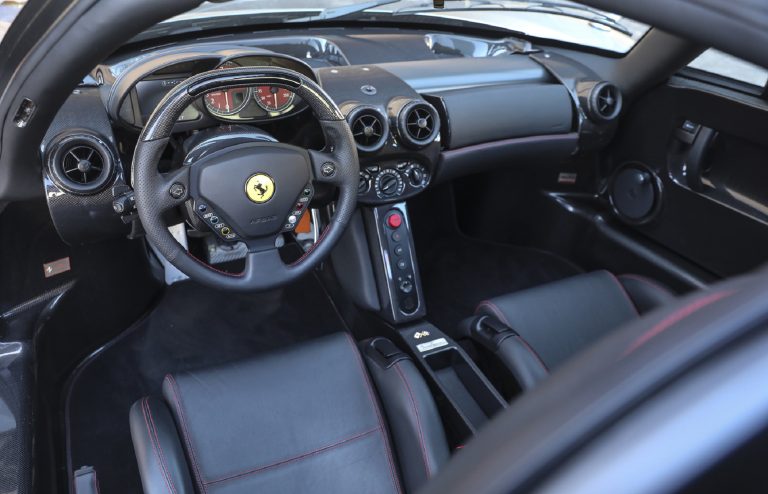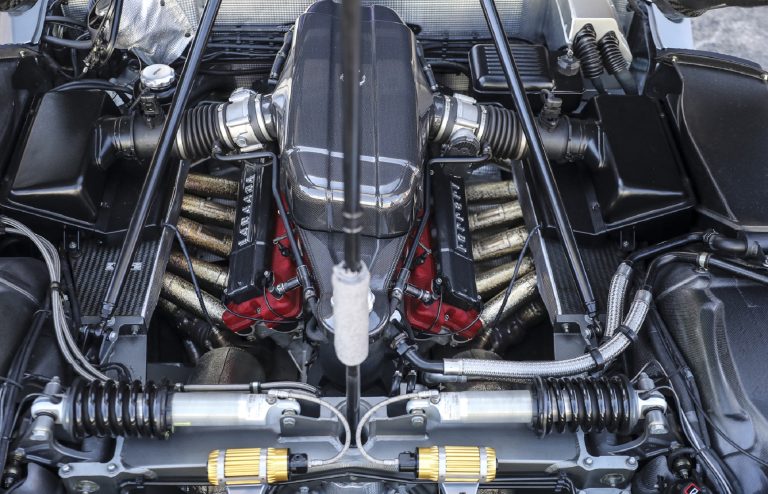 The Bella Macchina: 2004 Ferrari Enzo
Enzos simply don't come much cooler than this. It's one of just six examples finished in the super-rare shade of Grigio Titanio. And it has covered just 2,730 miles.
These are just two of the reasons why the car is expected to fetch between $3.5 and $4.0 million when it goes across the block at the high-profile Gooding & Company sale on Saturday, August 20.
Designed by Pininfarina's Ken Okuyama, the Enzo was more rooted in Formula 1 technology than any previous Ferrari, featuring a carbon fiber and aluminum honeycomb monocoque chassis weighing just 200 pounds. Power came from a screaming 6-liter 651-hp V12.
Between 2002 and 2004, just 400 were built, with famous owners including Tommy Hilfiger, Pink Floyd drummer Nick Mason, Rod Stewart, and Eric Clapton.
This one comes complete with a coveted, and hugely-expensive, Ferrari Classiche Red Book and exhaustive details of its conversion to U.S. specs by top Baltimore-based specialist J.K. Technologies.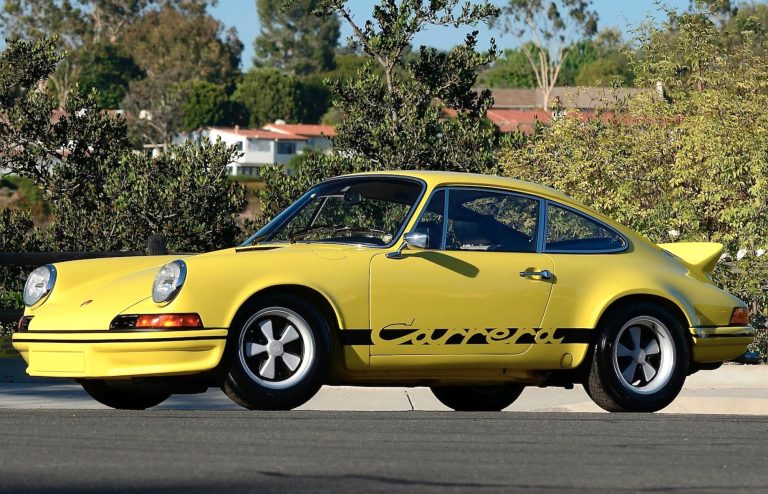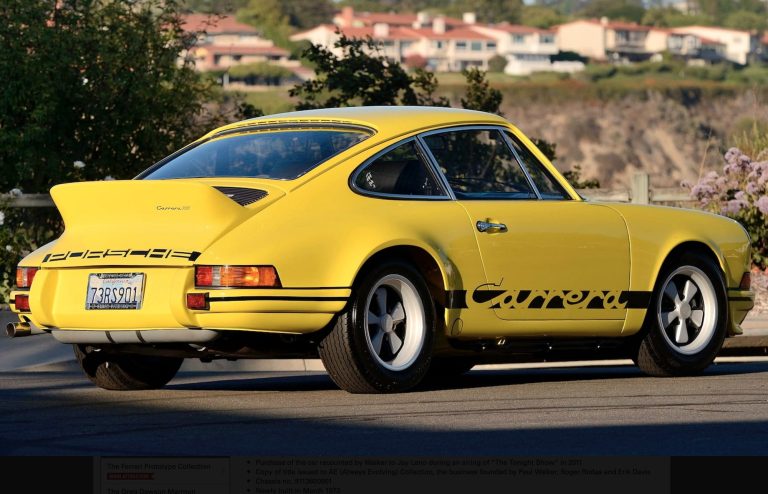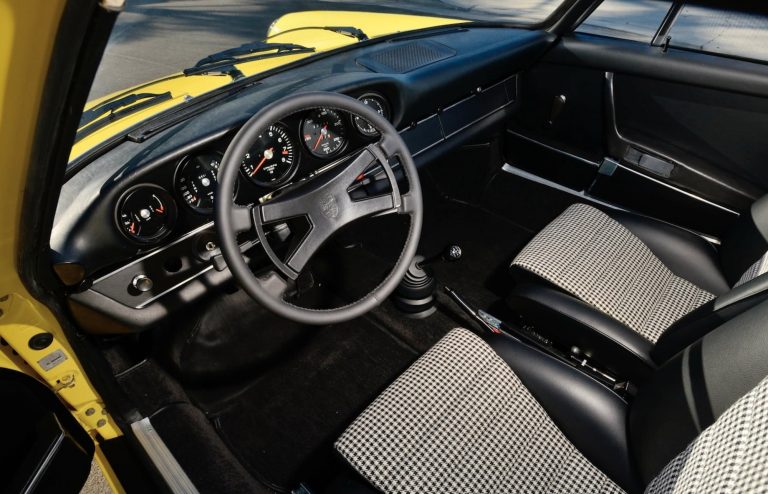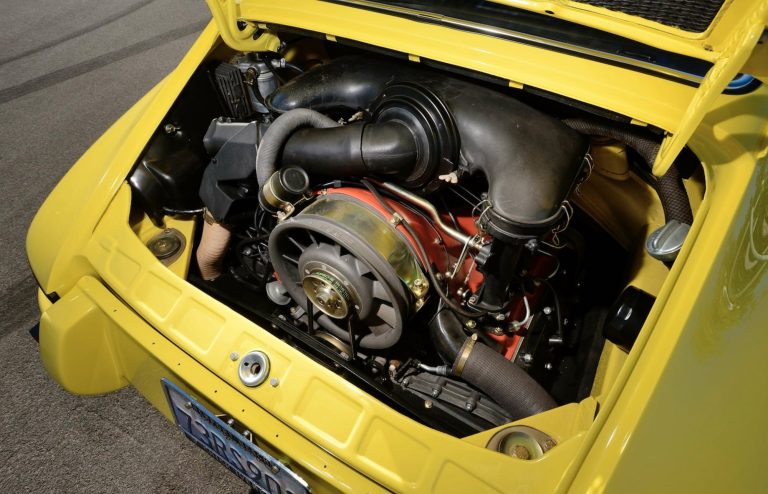 Fast & Furious: Paul Walker's 1973 Porsche 911 Carrera RS 2.7
The Porsche-loving star of the Fast and Furious movie franchise reportedly bought this citron-yellow 911 off the internet, sight unseen, back in 2011 and kept it until his untimely death two years later.

In a 2011 Tonight Show interview with Jay Leno, Walker talked passionately about buying the car online, saying he had no clue whether its engine even ran.
He had the car fully restored, with its 2.7-liter 210-hp flat-six engine and suspension redone by SoCal specialist Jerry Wood Enterprises, new paint by Newport Car Company and a black-and-white houndstooth interior re-do by Autobahn Interiors of San Diego.
Now the car – one of just 1,580 produced – shows 93,774 kilometers (58,268 miles) on the clock, looks as good as new and is expected to sell at the Mecum Auctions sale for between $1 million and $1.25 million.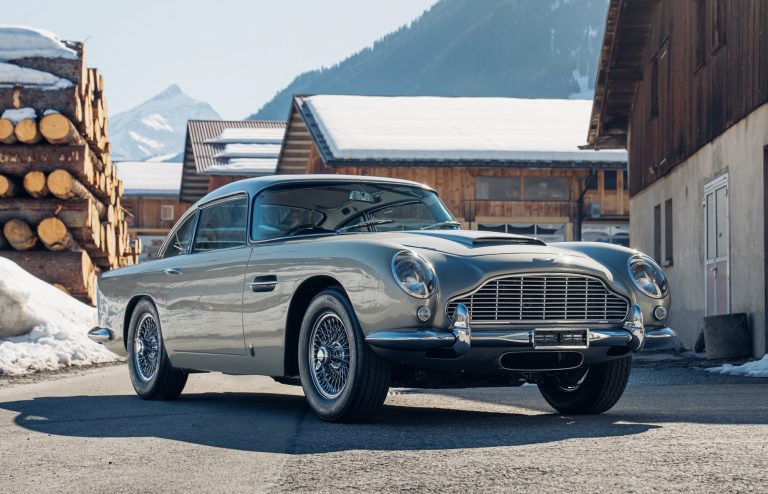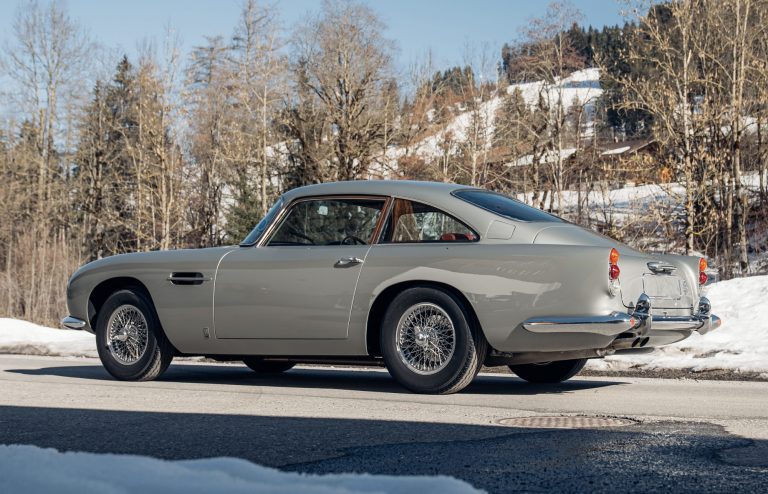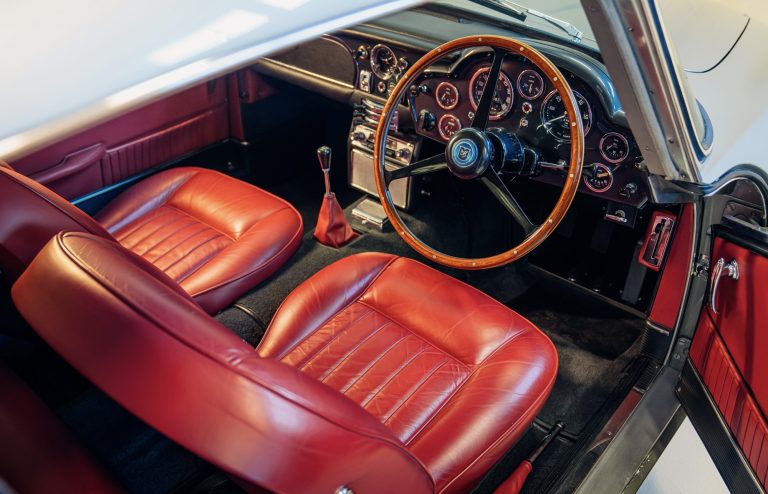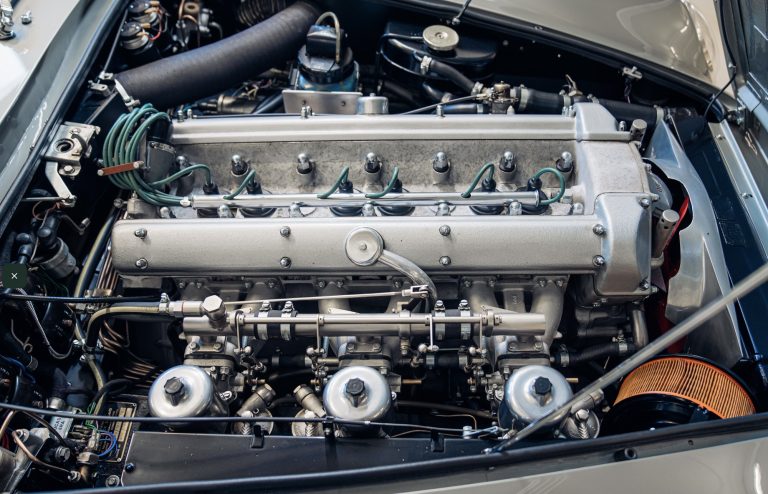 Bonded Goods: Sir Sean Connery's 1964 Aston Martin DB5
Not quite a supercar, but this will have you shaken and stirred. The iconic 1964 Aston Martin DB5, personally owned by 007 himself, Sir Sean Connery, is going under the hammer at the Broad Arrow Auctions sale at the Monterey Jet Center with an estimate of between $1.4 and $1.8 million.
Interestingly, Sir Sean only acquired the car in 2018 and kept it until his death two years later. It's painted in Snow Shadow Grey, which was the color of the original Goldfinger DB5 – Silver Birch came later – and has been fully restored by British marque specialist RS Williams.
Per the listing, a considerable portion of the proceeds from the sale will benefit the Sean Connery Philanthropy Fund. And, as a bonus, the lucky buyer will be treated to a drive in the car with Sir Sean's longtime friend, Formula 1 legend, Sir Jackie Stewart behind the wheel.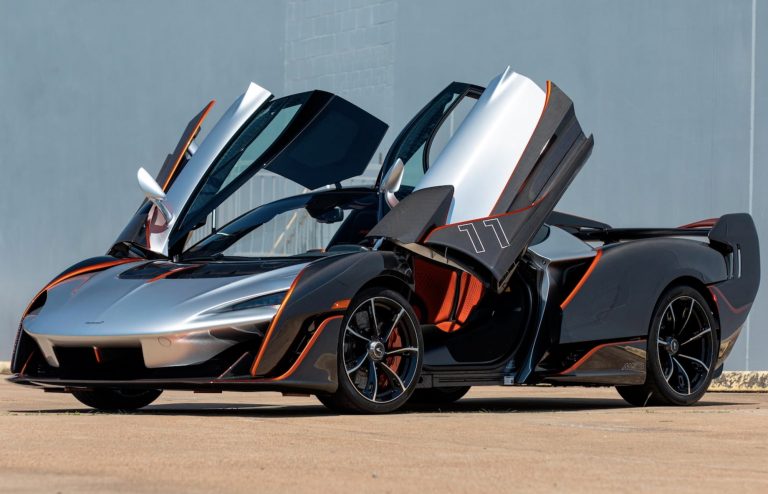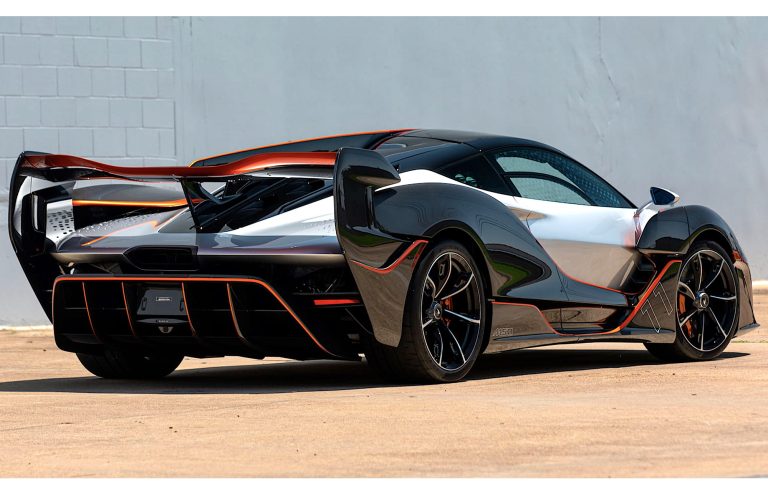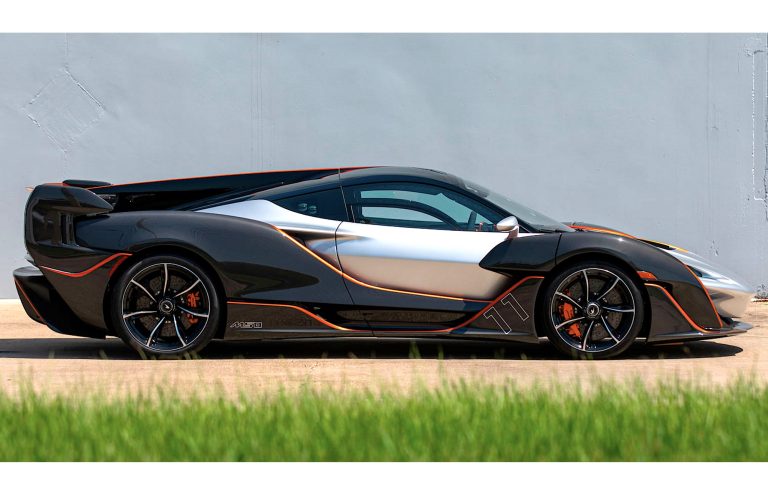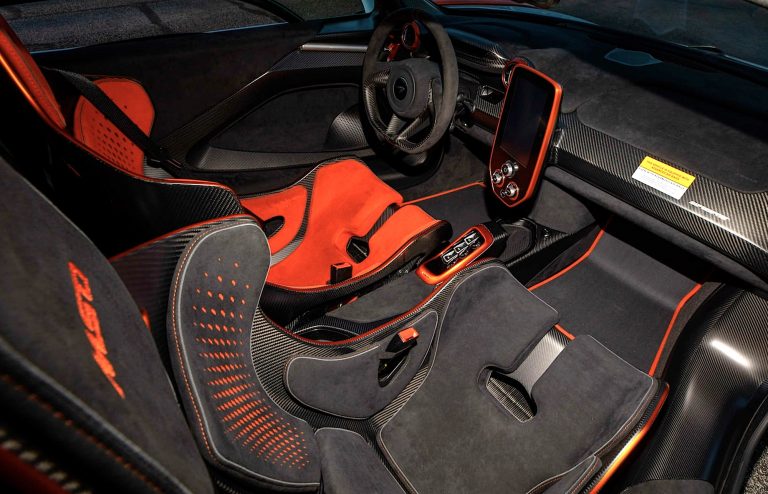 One-of-15: 2020 McLaren Sabre
Hypercars don't come rarer or more outrageous than this, a one-of-15 McLaren Senna-based Sabre rocket ship that was designed and developed by McLaren Special Ops just for the U.S. market. Packing 824-horsepower from its 3.8-liter twin-turbo V-8, it could hit a top speed of 218mph.
This high-winged, carbon-bodied road-legal coupe is painted in a stunning shade of Liquid Argentum with Liquid Papaya pinstripes and stealthy black exposed carbon fiber. Inside, it's all Volcano Orange for the driver's seat and black for the passenger's, with lots of Papaya-Orange piping.
With a mere 100 miles showing on the odometer, the Sabre is going across the block at the Mecum Auctions' Monterey sale with a finger-in-the-wind estimate of between $4.5 and $5 million.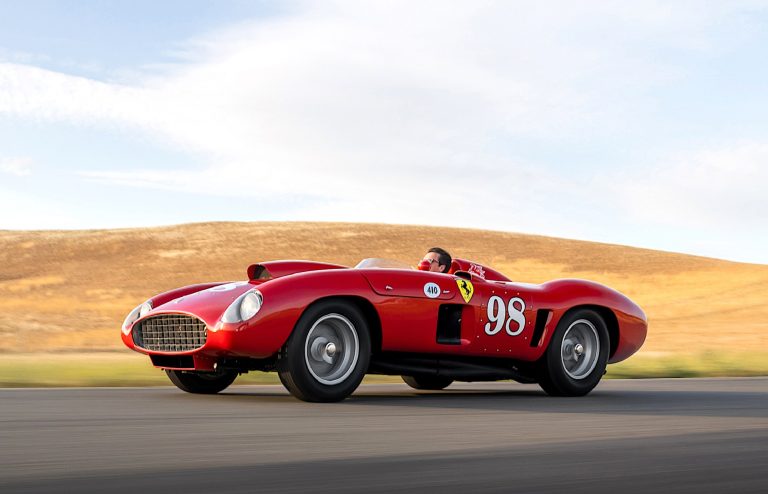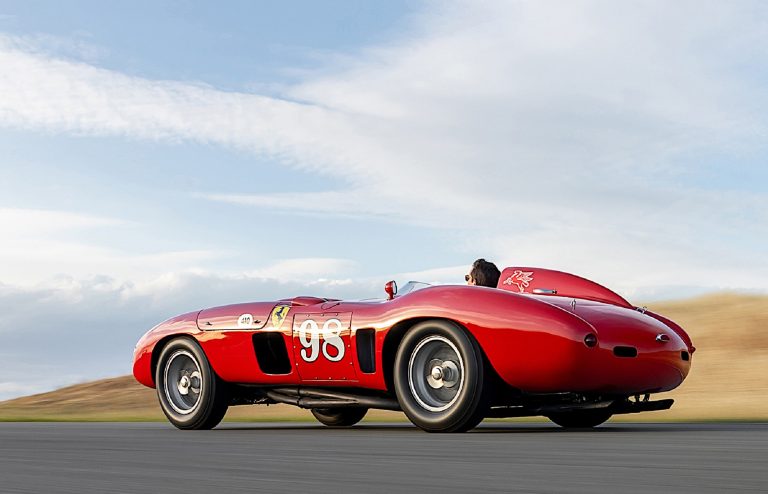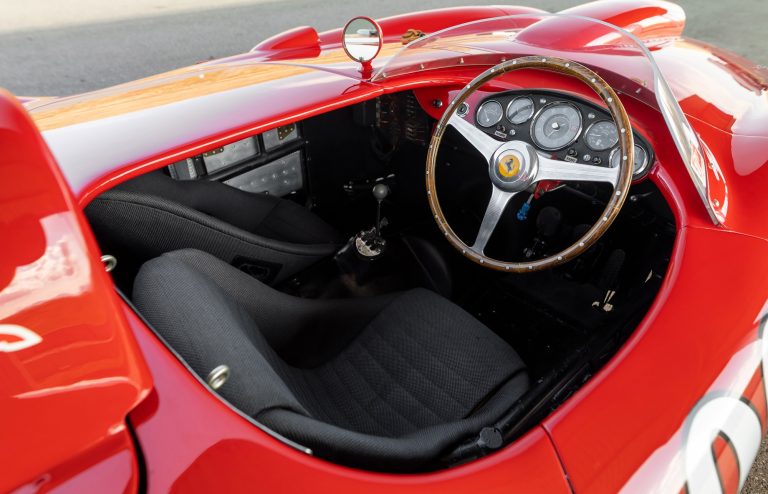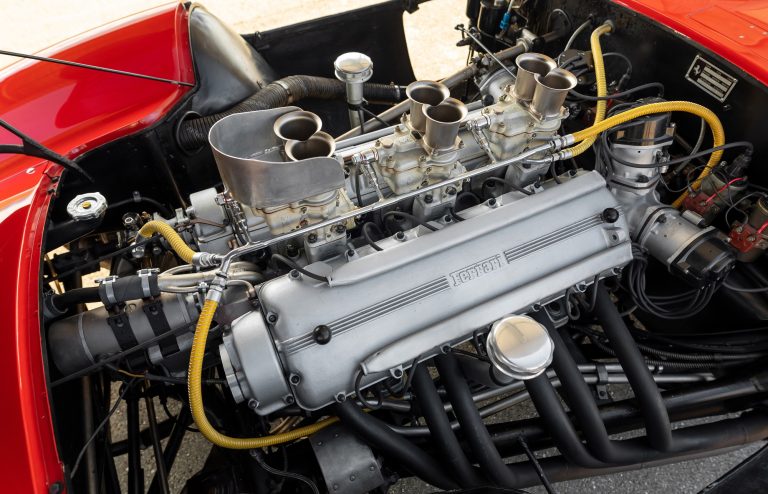 The Star: 1955 Ferrari 410 Sport Spider by Scaglietti
Calling it 'significant' is a true understatement. Here is the very car Juan Manuel Fangio drove in the 1956 1000KM Buenos Aires race. And the car none other than Carroll Shelby and Phil Hill raced in anger throughout the '50s.
Look closely at the car's original fuel tank and see inscribed by Ol' Shel: "Mr. Ferrari told me that this was the best Ferrari he ever built." Reason in part then that the RM Sotheby's auction estimate is a jaw-dropping $25 to $30 million.
Amazingly, Shelby won more races as a driver in this Ferrari than any other car in his racing career, with eight wins and 10 podium finishes. Included in the sale are his first and last trophies he won with the car.
Described as one of the most-significant, purpose-built Ferrari big block sports-racing prototypes from the 1950s, this 1955 410 Sport Spider features coachwork both designed and built by the legendary Sergio Scaglietti. Expect some huge bidding.