Porsche Design Celebrates 50 Years
Two special 911s and one very cool watch
Porsche is marking the 50th anniversary of its Porsche Design division with the release of a celebratory, special-edition 911, a restored original, and a pretty-special Porsche Design watch.
Keep your check books at the ready, though collectors beware: the new car is going to cost you $195,850, with only 750 on offer worldwide. That classy "Porsche Design Chronograph 1 – 1972 Limited Edition" will set you back $7,700, with a mere 500 examples being produced.
Porsche aficionados will know that Ferdinand Alexander Porsche – "Butzi" to his friends – set up Porsche Design as an independent company back in 1972. F.A. was grandson of Porsche founder Ferdinand Porsche, and among his design credits was the creation of the 911's iconic shape.
F.A.'s favorite color was black, so it's a given that this "911 Edition 50 Years Porsche Design" – to name it its full, mouthful of a title – is all 50 shades of black, with black exterior paint in either factory black or Jet Black Metallic.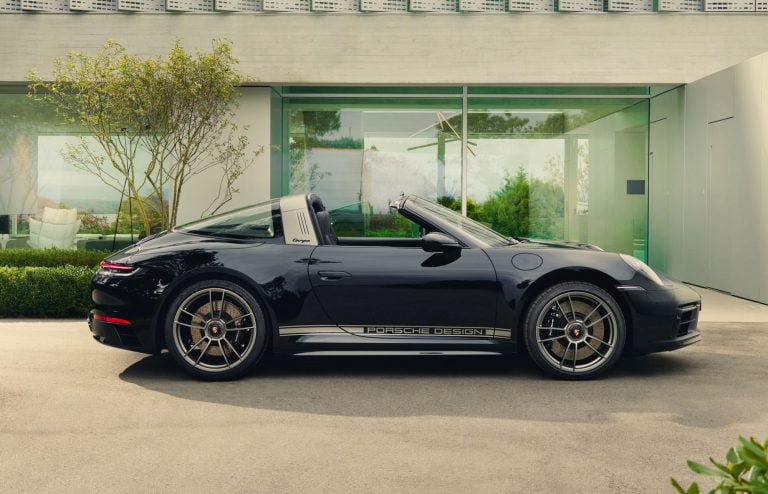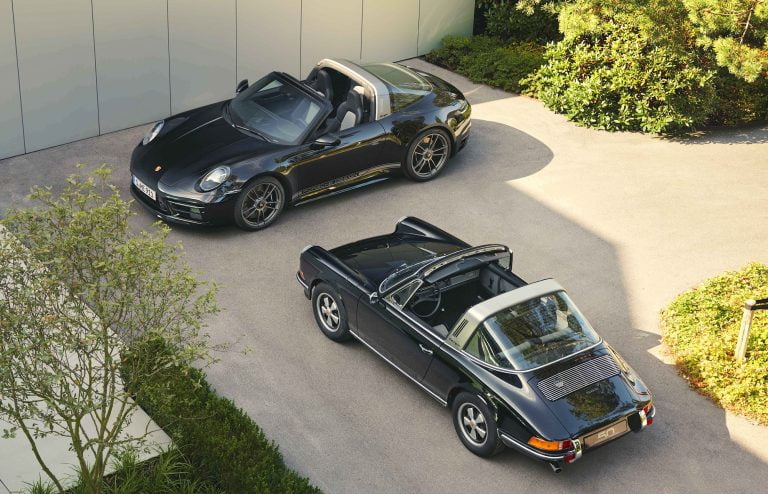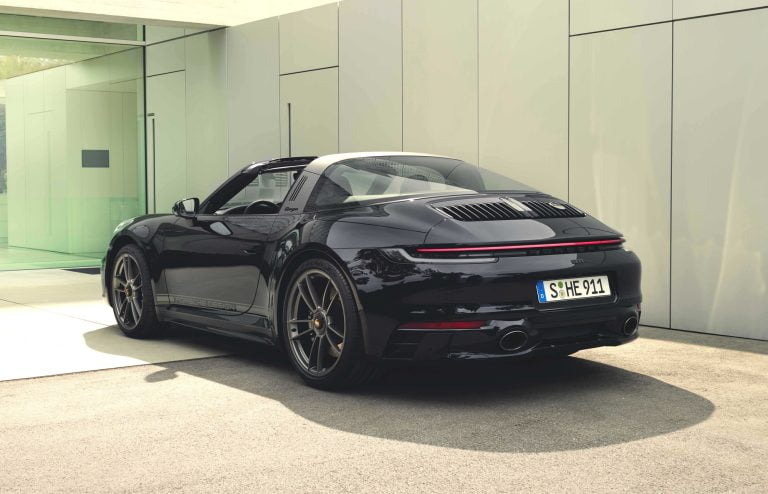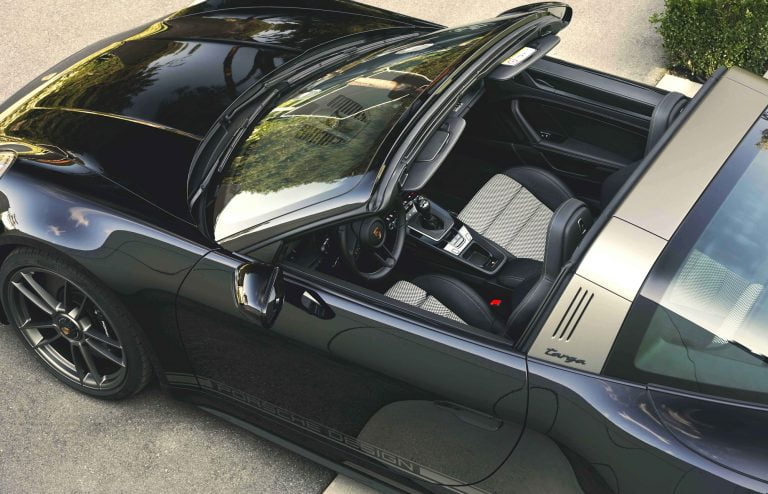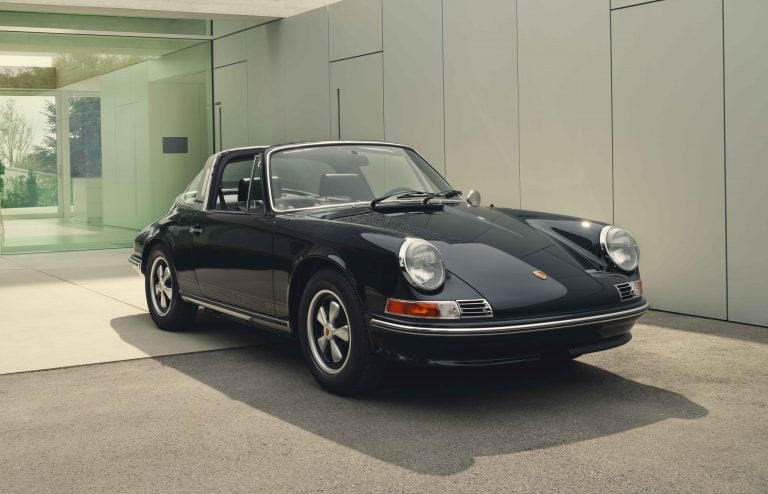 To give a little contrast, the roof's Targa hoop and 20-inch alloys are finished in platinum, along with a "Porsche Design" stripe on the lower flanks.
Inside, it's all black leather with retro Sport-Tex checkered fabric inserts for the seats and – wait for it – a red second hand on the Sport Chrono clock on top of the dash. That's it.
Thankfully, the special edition is based on the latest 911 Targa GTS, powered by that divine 3.0-liter twin-turbo 473-hp flat-six, so there's plenty of substance behind the style.
As for the watch, it's a subtle update of Porsche Design's iconic Chronograph 1 timepiece – the first all-black watch – that also dates back to 1972. Much loved by racecar drivers at the time – Mario Andretti wore one – it's also the watch Tom Cruise strapped to his wrist in the original Top Gun.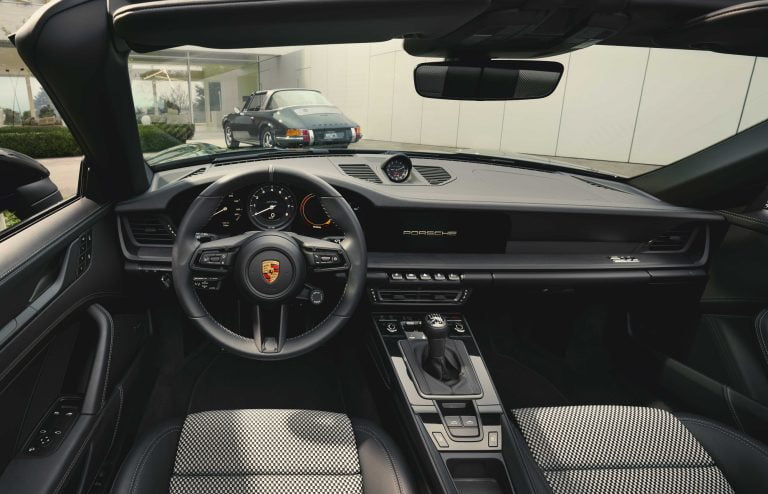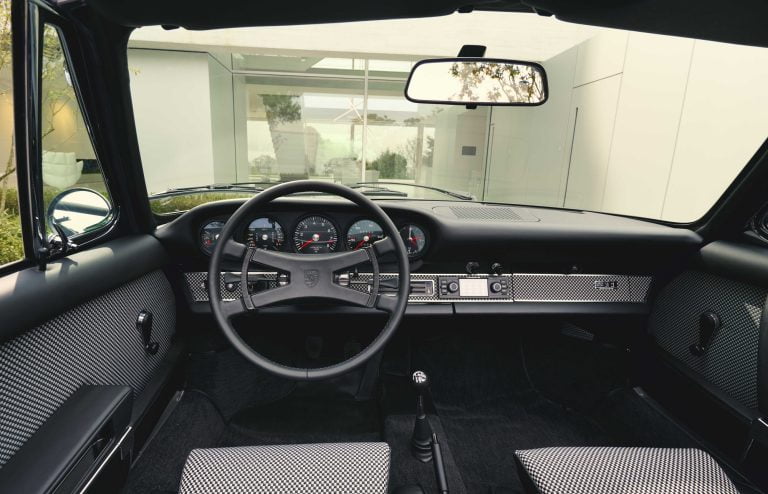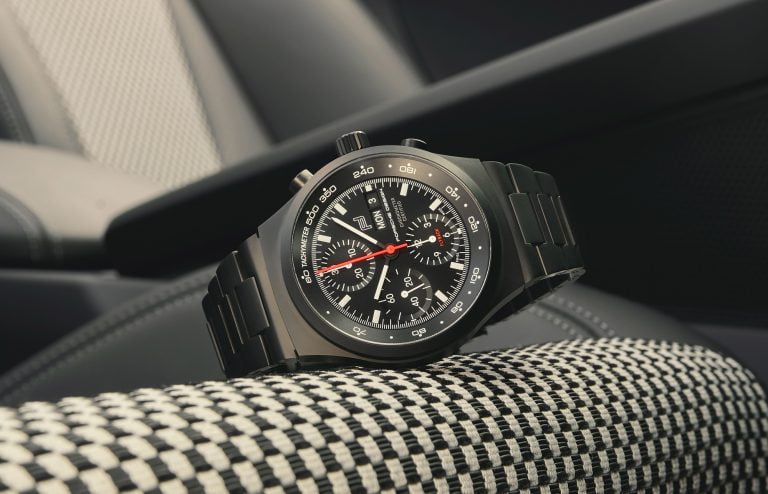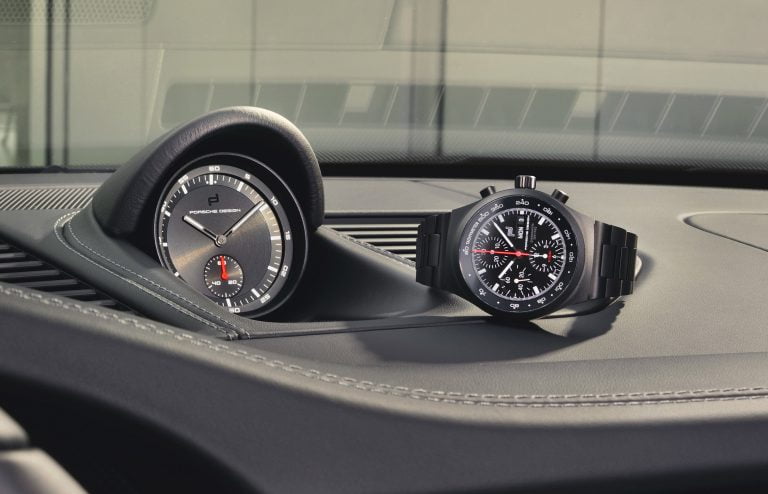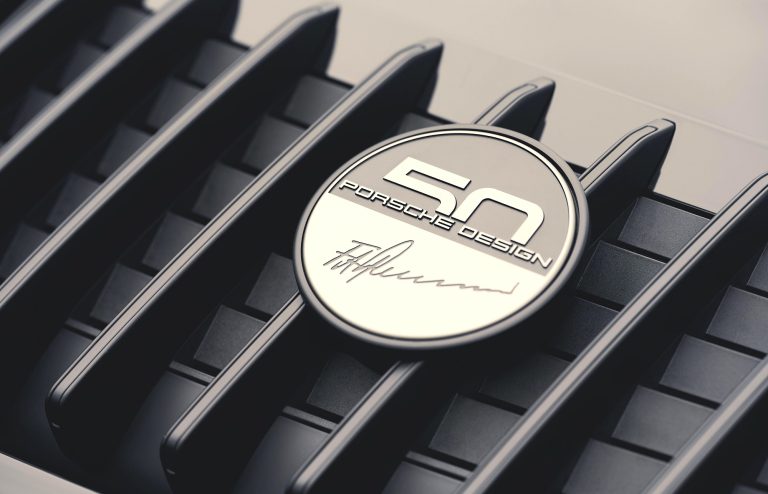 Like the original, this newbie has a 40mm, lightweight aluminum case, but uses Porsche Design's latest automatic movement (dubbed Werk 01.140 caliber) and has an armored, carbide coating for the case to fend-off scratches and dents.
To mark the Big 5-0 Anniversary, Porsche tracked-down an original, though rather tired, 1972 911 S 2.4 Targa and put it through a full Porsche Classic nut-and-bolt restoration.
A copy-cat of the new 911 anniversary model, it's painted all-black with a dark platinum Targa roll hoop, and has those classic Porsche Design side stripes. Inside, it goes a little overboard on the checker-pattern, which covers the seats and door panels, and appears across the lower dash. And, got to love those hand-cranked windows.
The classic 911, along with its 2022 counterpart, will take pride of place in a new special exhibition at the Porsche Museum in Stuttgart that's just opened and will run until July 11.
The exhibition will also feature an original Chronograph 1 watch along with the newbie, plus an array of classic Porsche Design goodies – from aviator sunglasses, to a Porsche Design mobile phone, to a tobacco pipe. They're also displaying F.A.'s old 993 Speedster and a 1964 904 Carrera GTS he considered his design masterpiece.