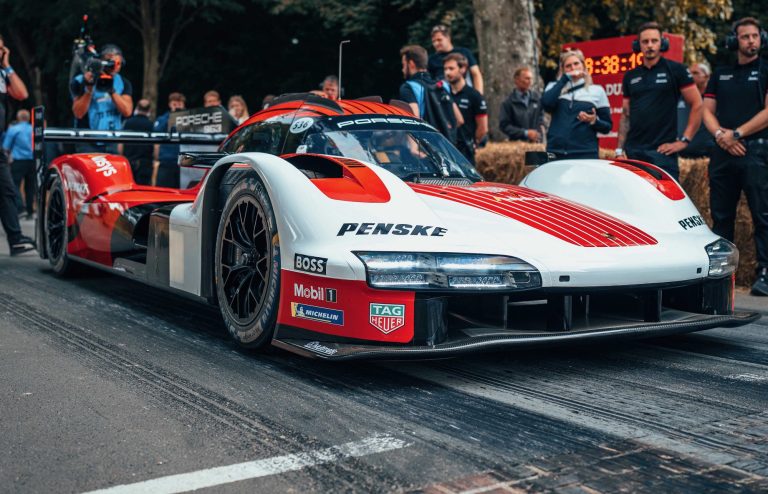 The Porsche Hybrid 963: A New Endurance Racing Weapon
EQ was at this year's Goodwood Festival of Speed to see it in action
It's a match made in racing heaven. A brand-new Porsche Le Mans-style endurance race car and Roger "The Captain" Penske and his legendary Team Penske motorsport operation to campaign it.
Next year, 85-year-old Penske will have his laser-like sights set on capturing the twin jewels of world sports car racing – the 24 Hours of Le Mans and the 24 Hours of Daytona. His weapon of choice? Porsche's new 963 racer.
EQ was at last month's Goodwood Festival of Speed in England to see the global unveiling of the new 963, and to watch in awe as this hip-high projectile blasted up the famous 1.17-mile hill climb course.

Resplendent in its distinctive red, white and black Porsche-Penske Motorsport livery, the 963 hypercar is being built to new LMDh (short for Le Mans Daytona Hybrid) specs by Canadian race car constructor, Multimatic. They also developed the Ford GT that took Ford to a GT class victory at Le Mans in 2016.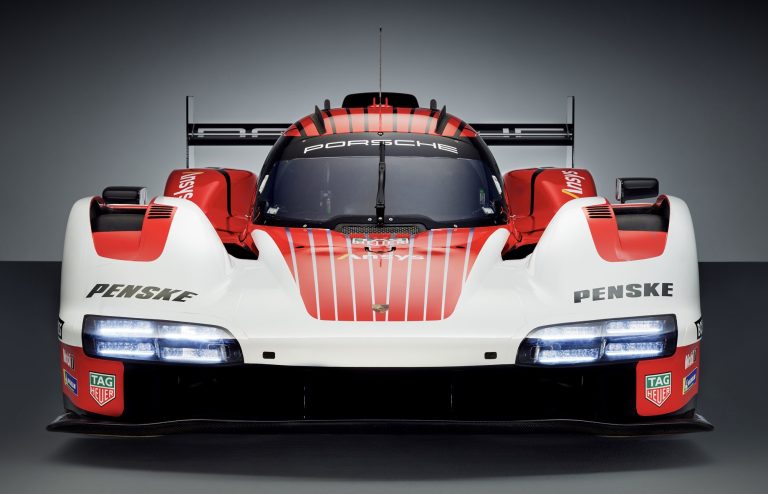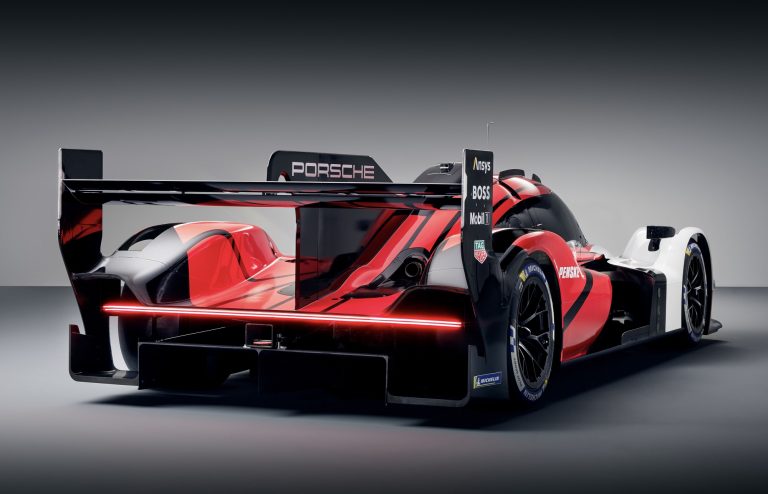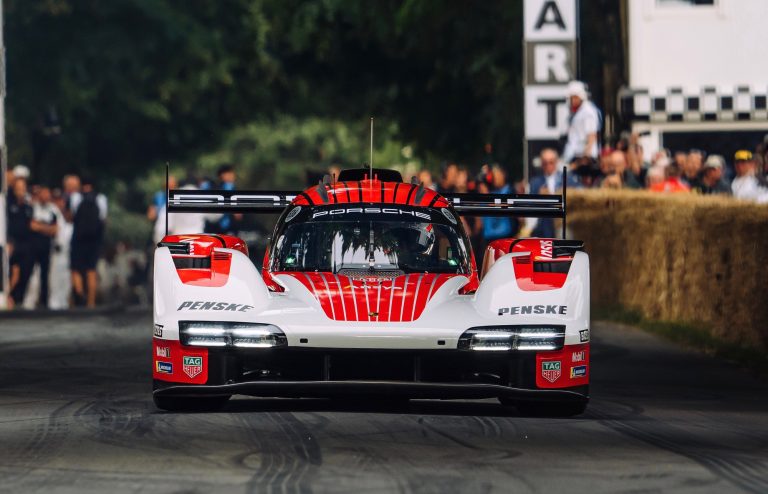 Powering the new 2,200-pound, carbon-bodied 963 is a 4.6-liter twin-turbo V8 derived from the one used in Porsche's hybrid 918 Spyder. In the 963, it uses gasoline and electric-assist to deliver 680-horsepower to its rear wheels.
The plan is for Penske to field two 963s for 2023, with the first appearance set for next January's Rolex 24 at Daytona in Florida. In typical Penske fashion, the team is well ahead of the game, already completing around 5,000 miles of secret testing.
Penske has also set-up two race shops to run the 963 program – one in Mooresville, North Carolina to oversee the US-based IMSA WeatherTech race series, and one in Mannheim, Germany for the World Endurance Championship races that includes Le Mans.
The 963 marks a long-awaited return to top-tier endurance racing for Porsche. Between 1970 and 2017, the sports car maker dominated podiums with its thundering 917, 956, 962 and 919 prototypes. At Le Mans alone, Porsche has taken 19 overall victories and a total of 109 class wins.
It also sees a return of a Penske and Porsche partnership after a 15-year hiatus; they last teamed-up from 2005 to 2008 with the RS Spyder open-cockpit prototype, winning the 12 Hours of Sebring in 2008 and taking class honors at Le Mans in 2008 and 2009.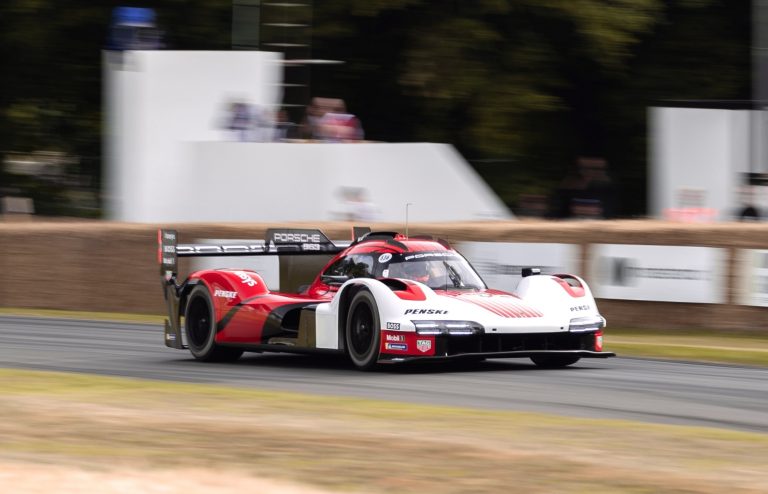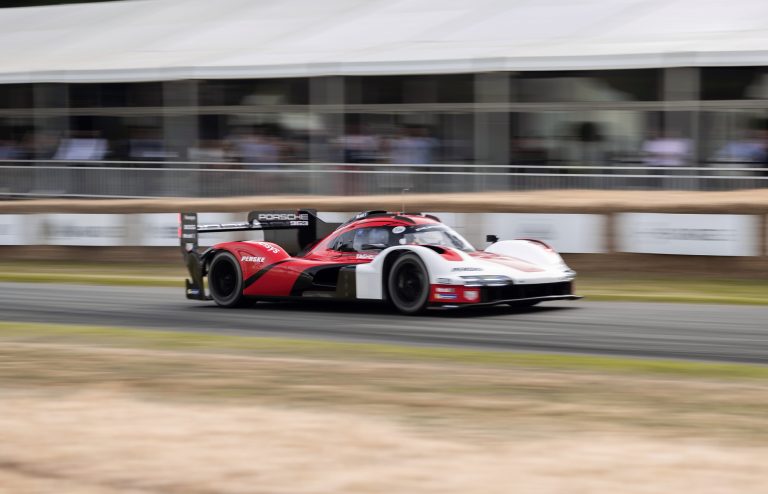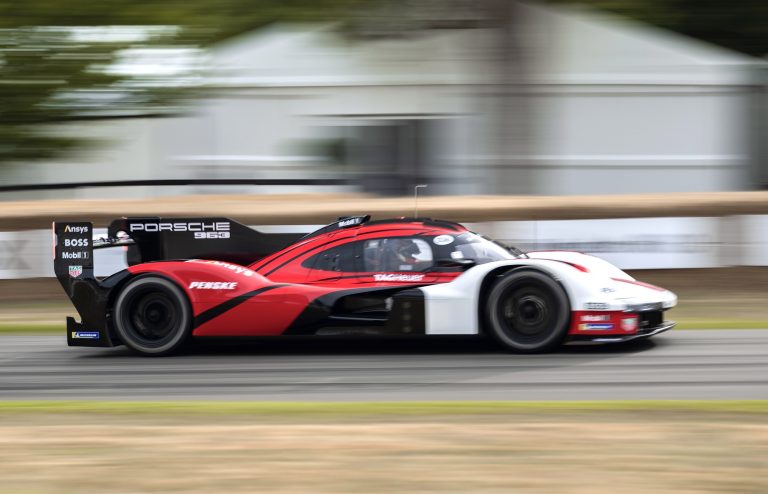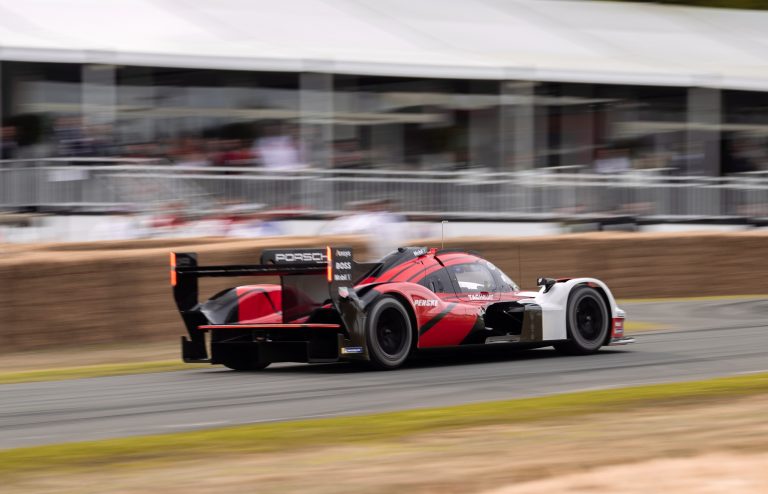 In one of those magical moments you only get at the Goodwood Festival of Speed, Roger Penske himself piloted his old yellow and red RS Spyder up the hill for this year's festival – and was definitely not holding back.
For motorsport fans, next year's World Endurance Championship series sees a highly-anticipated return to big manufacturer endurance racing, the likes of which haven't been seen in decades.
Up against Penske-Porsche will be high-profile entries from Cadillac, Acura and BMW. Also in the mix will be a factory-supported private 963 entry, run by the Minnesota-based JCD-Miller team.
According to Porsche, once the 963 is fully homologated this fall, a limited number will be offered to independent teams, with a base car priced at around $2.9 million.
One thing's for certain, no motorsport lover will want to miss next year's Rolex 24 at Daytona, the first race for this new ultimate prototype class. Mark your calendar now for January 26 to 29.