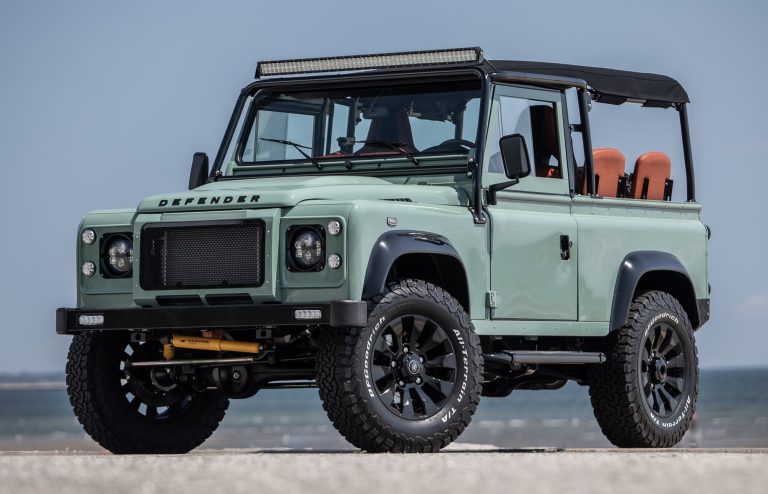 Rover Trophy is Building the Best Custom Land Rover Defenders Money Can Buy
The boutique Connecticut shop is injecting new life into the British classic
As cool trucks go, Land Rover's rugged, square-box Defender sits at the frosty pinnacle. Beloved by everyone from Ralph Lauren and the late Queen, to Lara Croft, 007 and Britain's elite SAS special forces, the Defender remains a true British icon.
The only problem: Land Rover ceased Defender production in January 2016 to make way for an all-new Defender. Today, well-heeled "Landy" lovers, collectors and enthusiasts struggle to find examples that haven't disintegrated into a pile of rust and rotted vinyl.
That's where Jeff Taylor at Connecticut-based Rover Trophy comes in. He's building essentially brand-new Defenders from the ground up, with a single-minded focus on quality and craftsmanship.
And, because those original Defenders were less than stellar to drive – think wheezy, under-powered engines and wayward handling – Taylor is bringing them up to date power-wise. Take your pick from either Corvette LS3 V8, zero-emission Tesla electric Model 3, or Cummins turbo diesel power.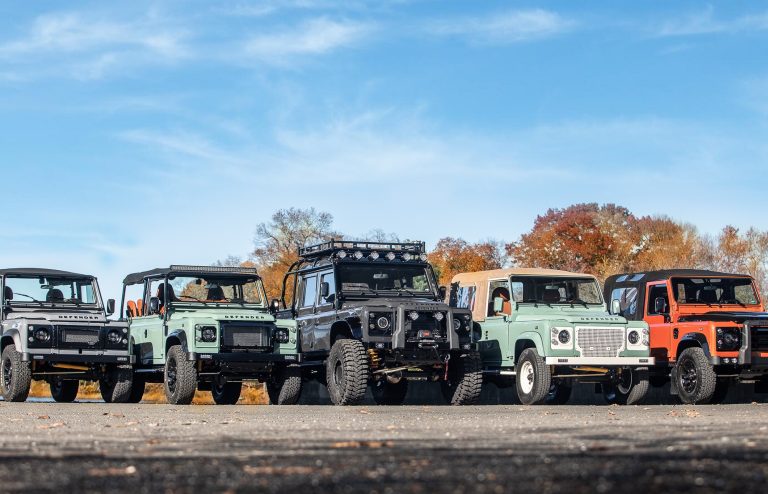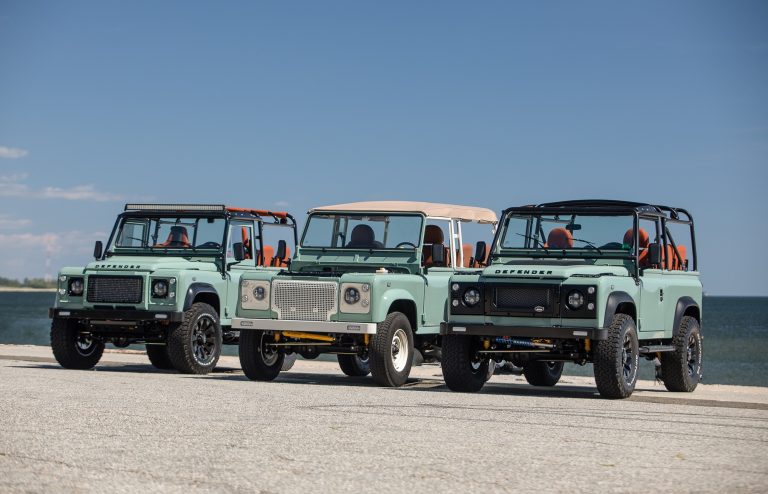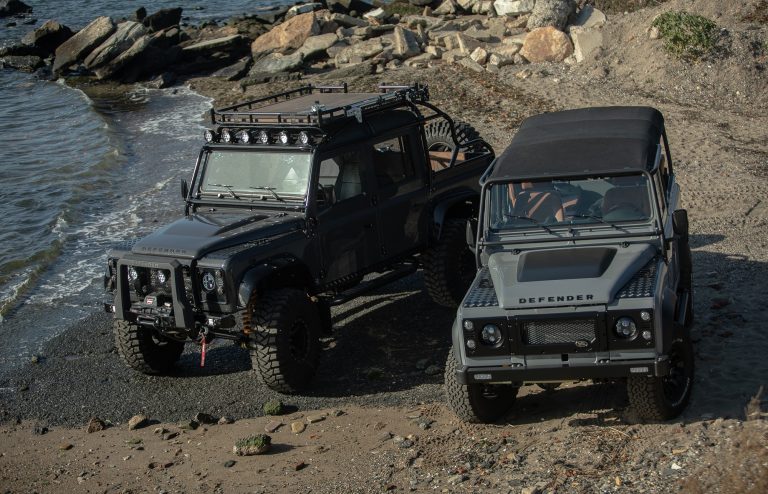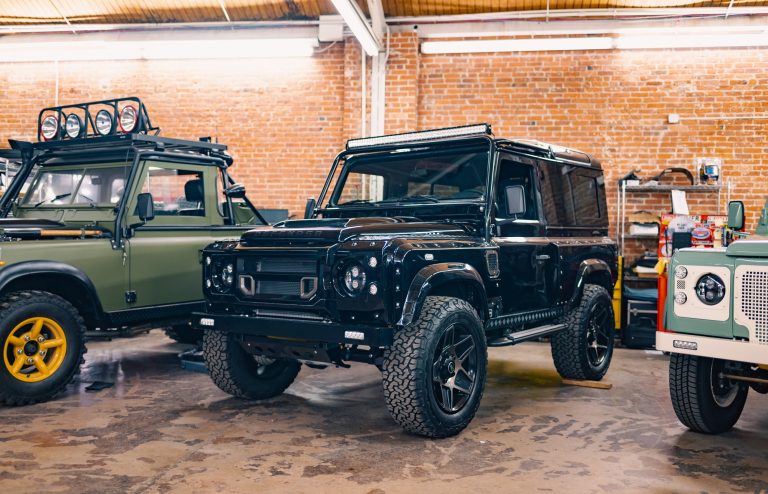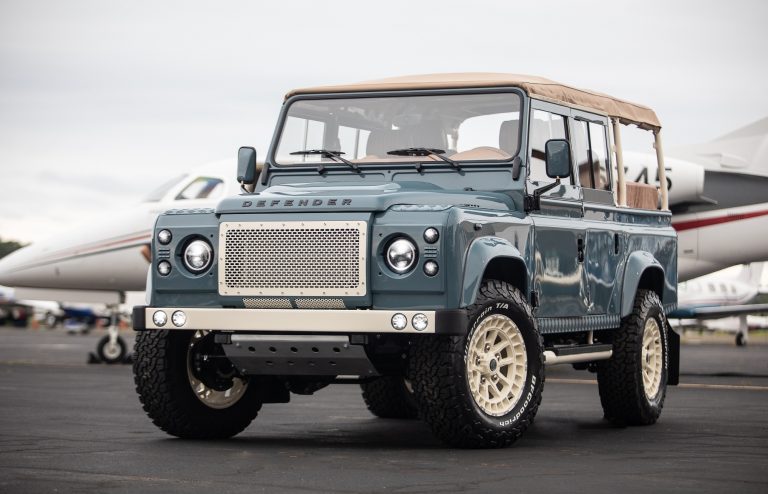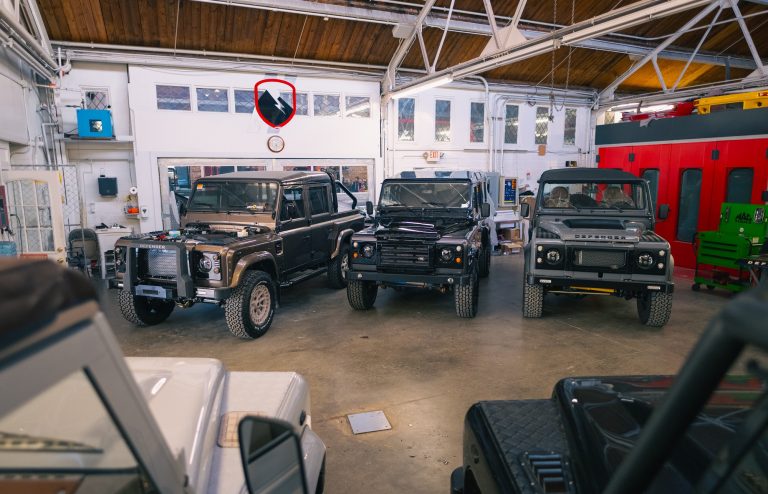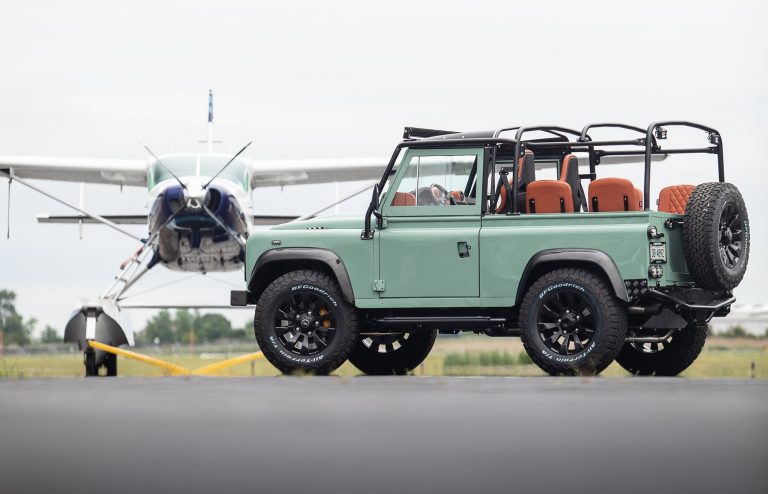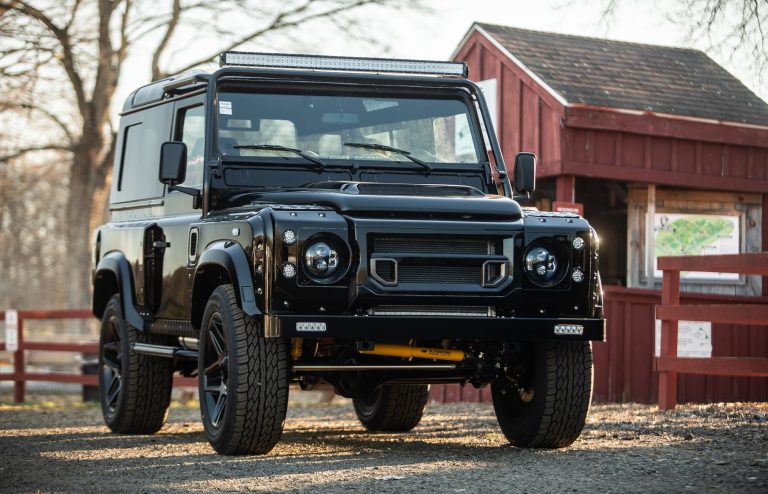 Plus, he's offering his own take on Defender style and head-spinning design with a six-model Trophy Collection based on the two-door Defender 90 and four-door 110. Everything from a classic open soft top, to a big-wheeled crew cab, to a beach-inspired hard top.
Our favorite? The adorable, one-of-one, all-electric Trophy WD "Woody" inspired by 1940's wood-sided, surfboard-carrying station wagons. The complex wooden body alone took two years and over 2,500 hours to construct.
"At Rover Trophy we're embracing the soul of this legendary classic while pushing the boundaries of performance, style and quality," Taylor tells EQ.
If the name sounds vaguely familiar, you might remember Jeff Taylor as the founder of the ahead-of-its-time online job site, Monster.com. As a serial entrepreneur, the 62-year-old car lover has started and run more than 15 companies.
One of those specialized in the ground-up restoration of classic Shelby Mustangs, reflecting Taylor's long-life passion for American muscle. While he sold the company back in 2007, he always wanted to "do it again" with another classic vehicle.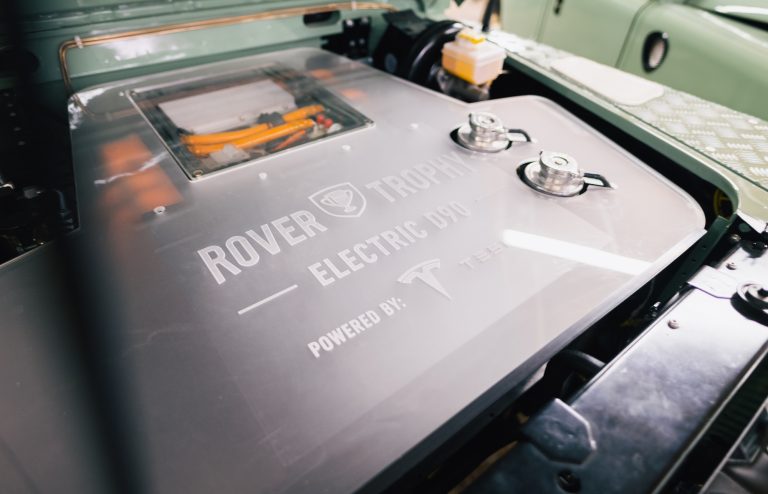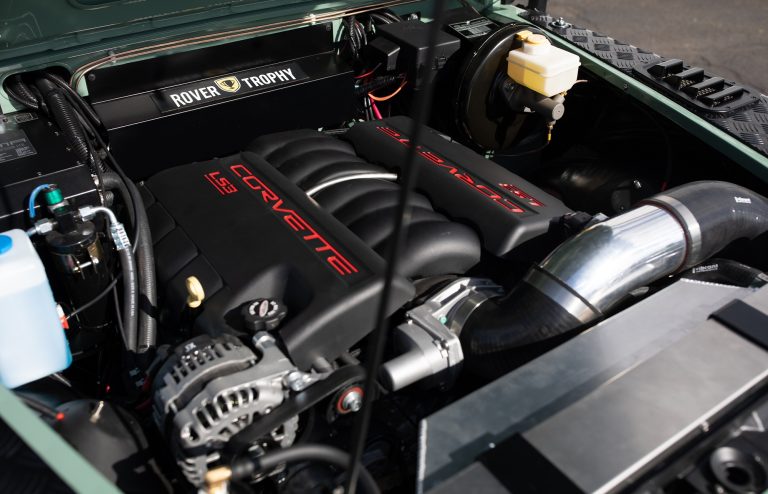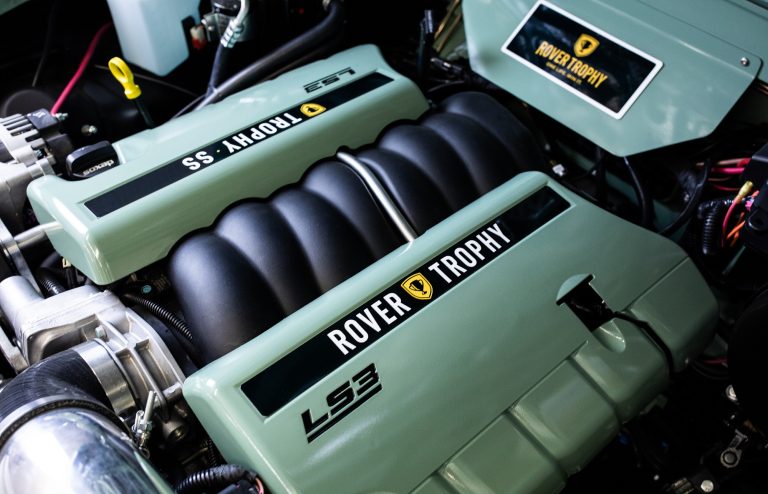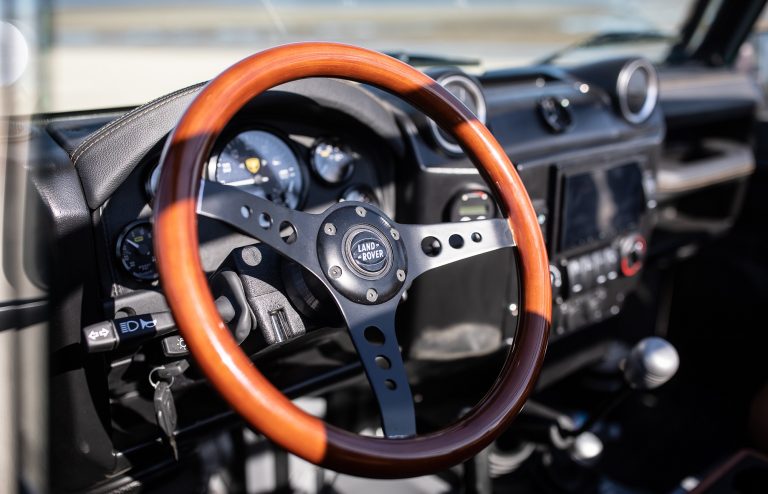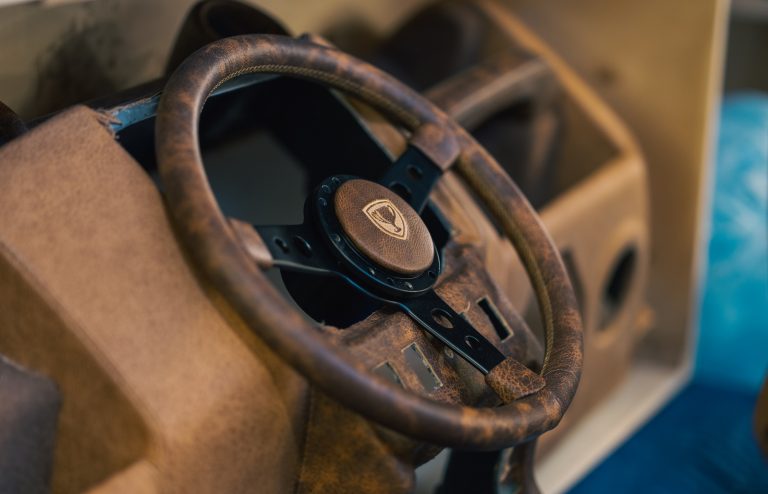 The light bulb went on during a vacation in Iceland in 2017. He was taking a thrill ride in a big-wheeled Defender on the infamous Langjokull glacier and suddenly imagined the potential of a business restoring the legendary 4×4.
"I started doing a lot of research, reading about the Defenders that competed in the famous Camel Trophy challenges, researching the different models, seeing how the post-1983 versions were … more collectible. Before long, another company was forming in my mind," he explains.
That came together in 2018 when he set up Rover Trophy in a workshop in Bridgeport, Connecticut, brought together a small group of specialists, suppliers and craftsman, and began "re-imagining" the classic Defender.
To date, the company has built around 20 customized Defenders and has plans to increase production 35+ this year. His team of 18 craftsmen works with a partner group in Turkey that helps acquire restorable Defenders, produces high-quality body panels and supplies hand-crafted upholstery.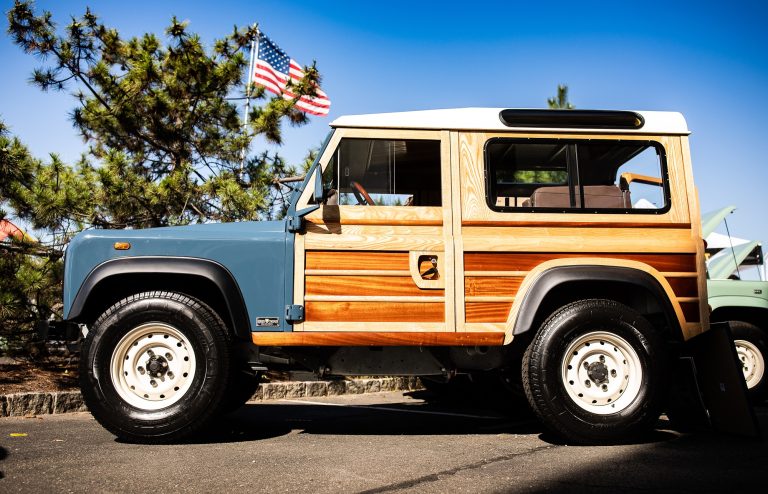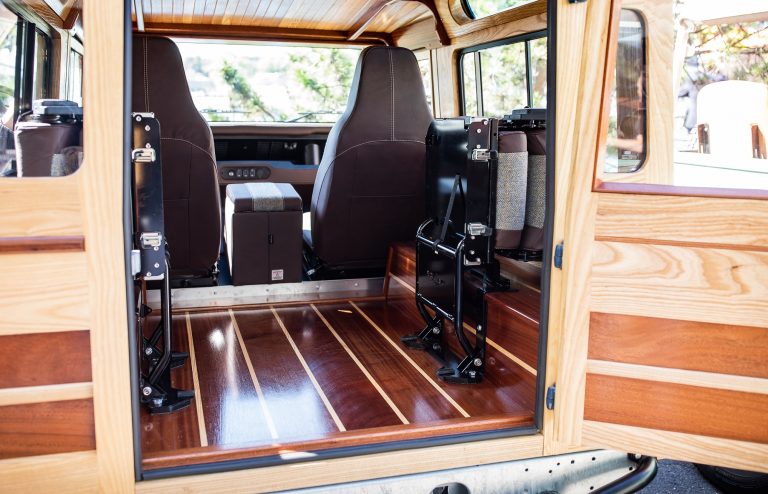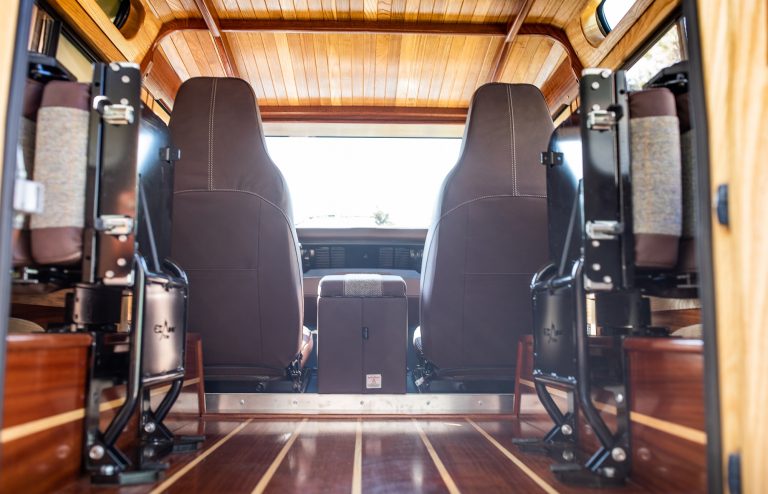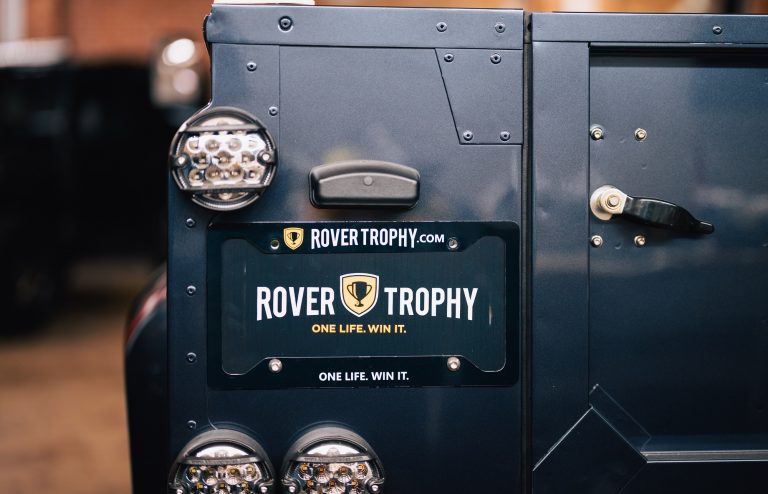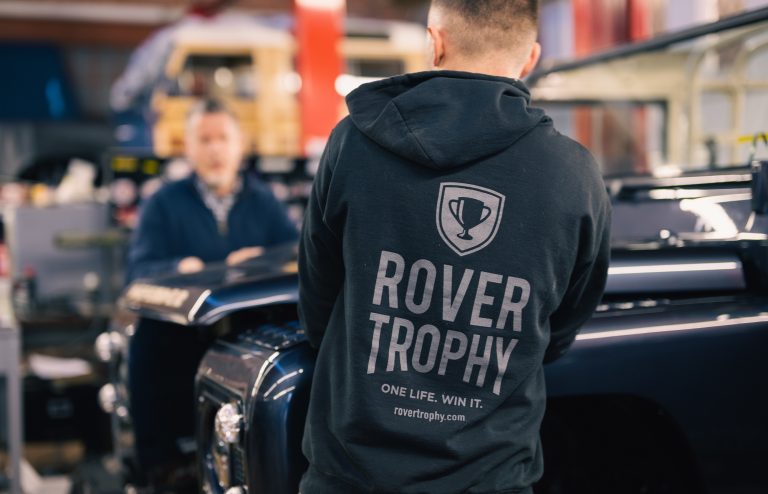 "Tracking down suitable Defenders that we can work with is always the challenge. In addition to Turkey, we source them from Southern Spain and Italy, as well as the US. Even though we rebuild them from the ground up, we need a clean donor to contribute both the VIN/born date as well as a handful of brackets and clips," Taylor explains.
Defenders that arrive in Bridgeport are stripped to the last nut and bolt. Land Rover-approved galvanized chassis frames arrive from the UK, new body panels come in from Turkey, new powertrains are sourced locally, and uprated suspension and brakes are bought in.
Then comes the time-consuming part of painting the body with two-stage Glasurit products, assembling all the components, trimming the interior, then final testing and checking.
"It's a labor of love for these amazing vehicles. And at every stage we work with the buyer to ensure their satisfaction," says Taylor.
Naturally, with all this work and complexity, Rover Trophy models don't come cheap. Typically, they go for anywhere between $230,000 and $310,000 depending on specification and equipment.
As to driving away in the best new-old Land Rover Defender money can buy? Priceless.