The Bonhams Audrain Concours Auction
WRITTEN BY DANIEL HILPERT
IMAGERY COURTESY OF BONHAMS
Last weekend I found myself in Newport enjoying the picturesque backdrop of rare automobiles, gilded mansions, and the blazing, Indian summer sun. This tableau was of course from Bonhams' auction last weekend at Concours Village in Newport, Rhode Island, and it was surely one to remember. The inaugural event, which takes place during Audrain Newport Concours & Motor Week, marks the pinnacle of luxury car ownership. Bonhams partnered with the Audrain Automobile Museum and its CEO Donald Osbourne to masterfully orchestrate the high-end auction. After our past collaboration with Bonhams at Art Basel, I had high expectations that were certainly fulfilled. I found myself completely enthralled by Bonhams' lavish catalogue.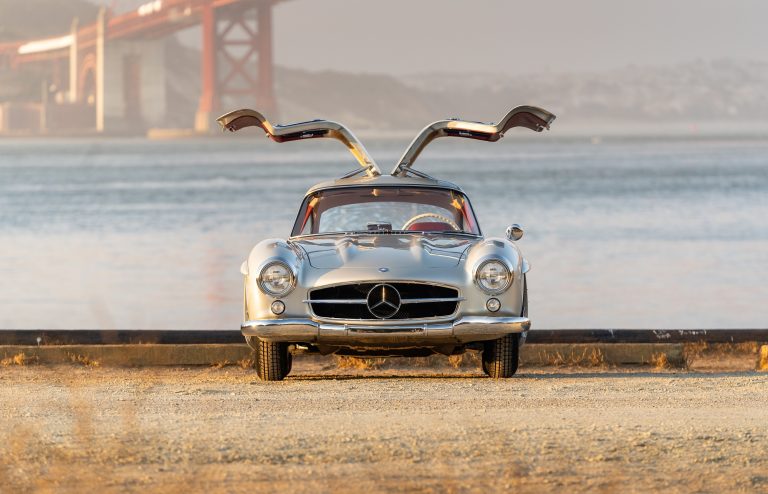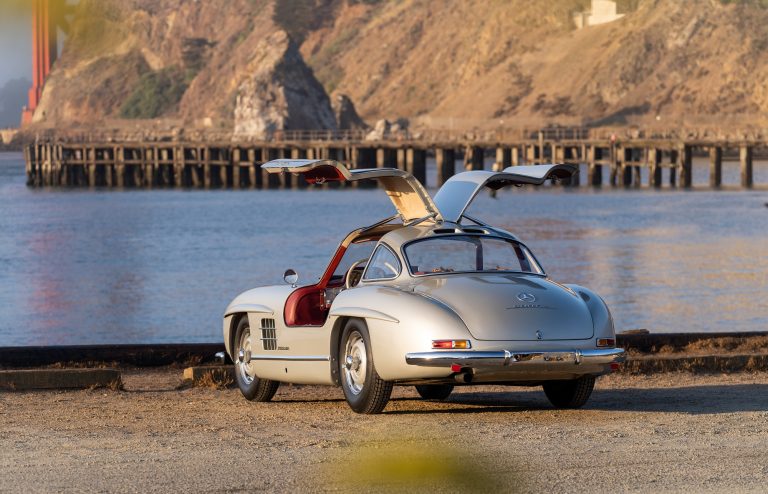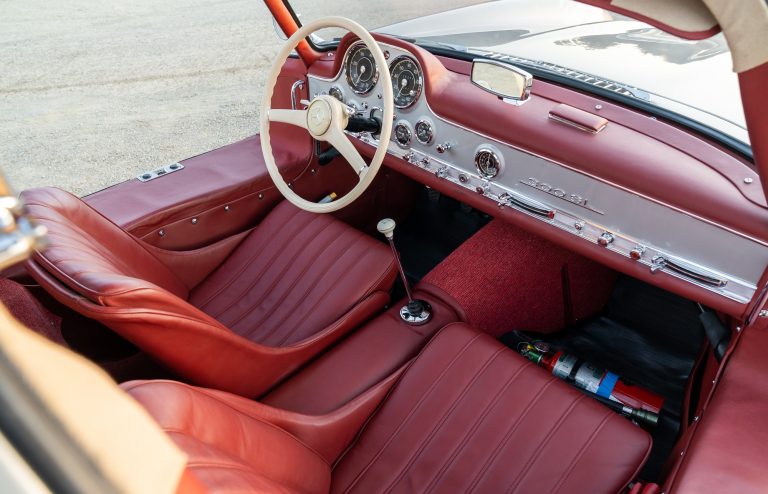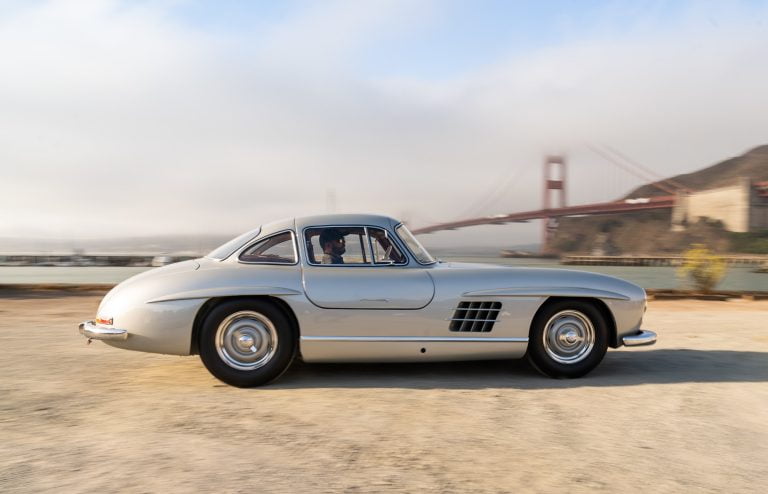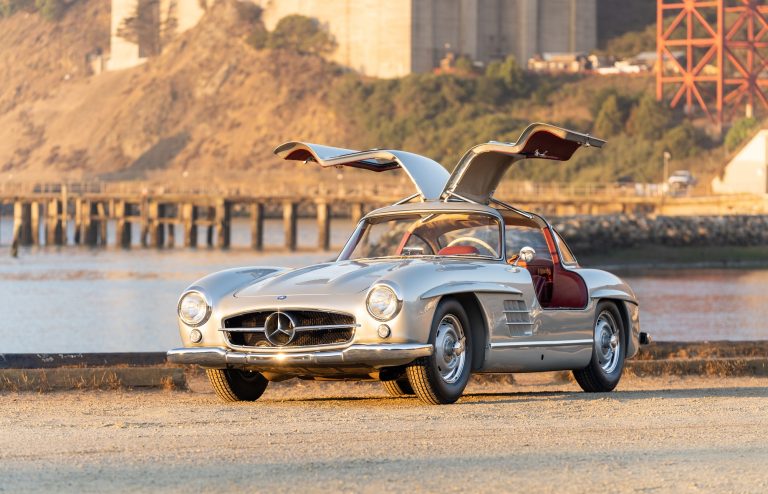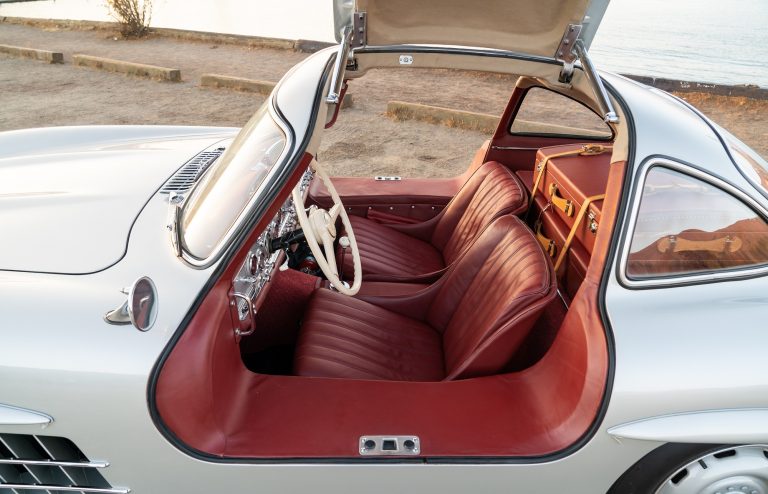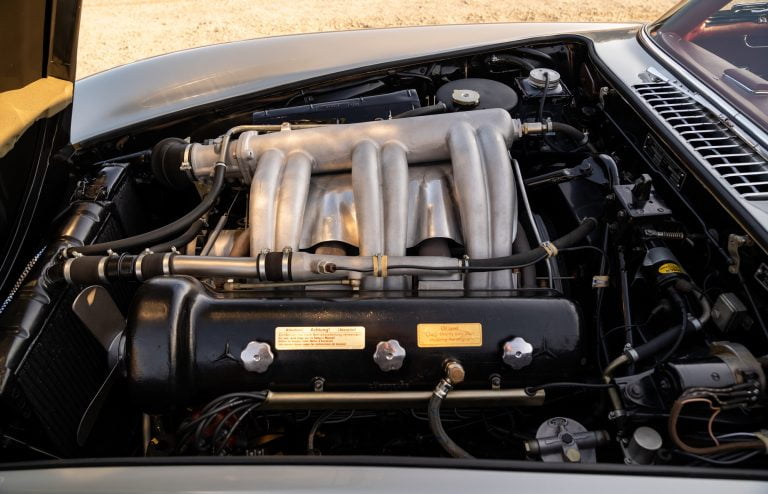 The main lot displayed the coveted 1955 Mercedes-Benz 300 SL Gullwing (realized price of $1,556,000). Embracing a more antique take on Mercedes-Benz design, the sport coupe's design is similar to that of Mercedes' W194 race cars. Featuring Rudge wheels – which are particularly equipped for racing capabilities – and original engine and coachwork, the 300 SL is as furious as it is fashionable. This legendary car was delivered from the Classic Automobile Museum at the Academy of Art University in San Francisco. Seeing this classic in person made me jealous of any collector that would be fortunate enough to have it in their collection. Rightfully, the Mercedes-Benz 300 took center stage at the auction.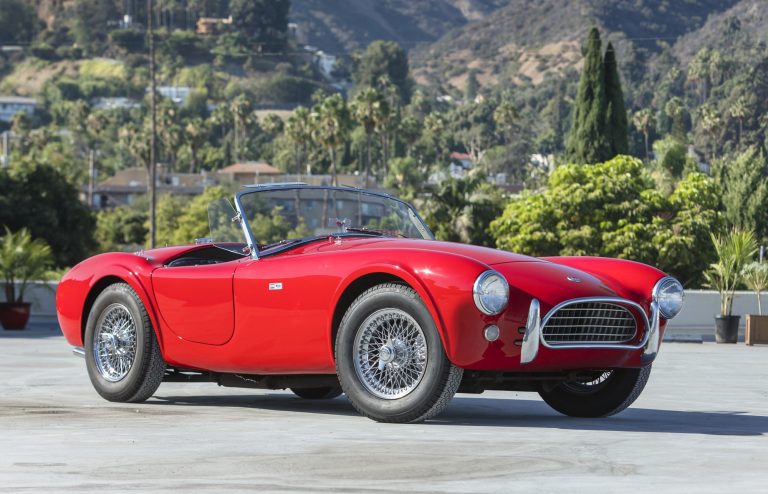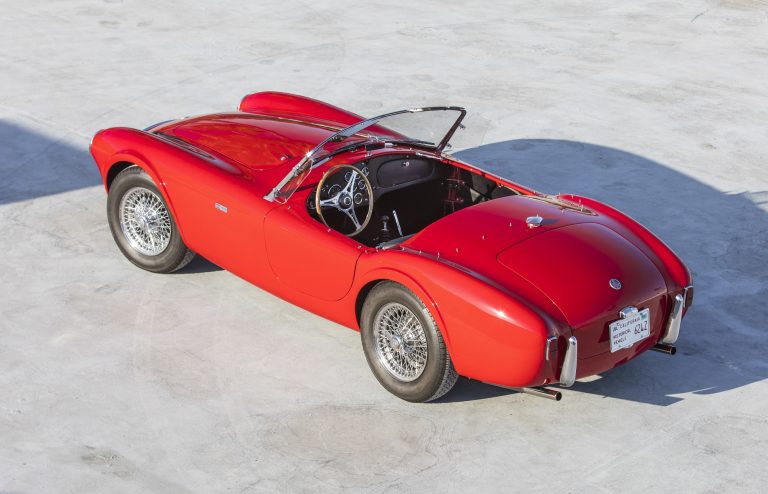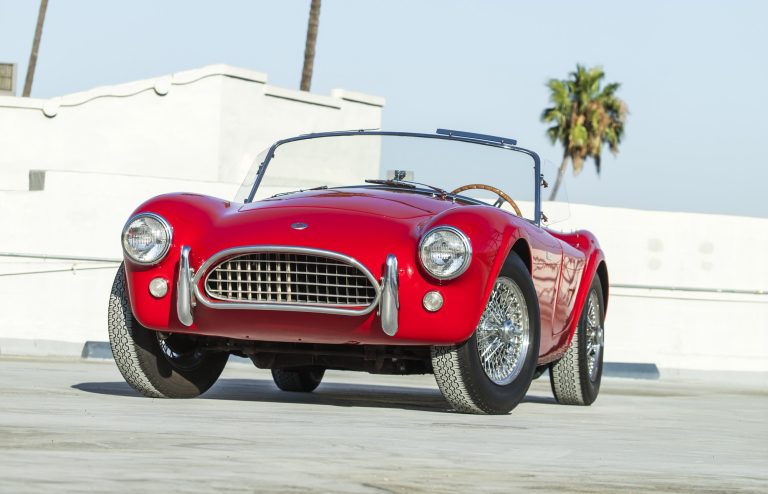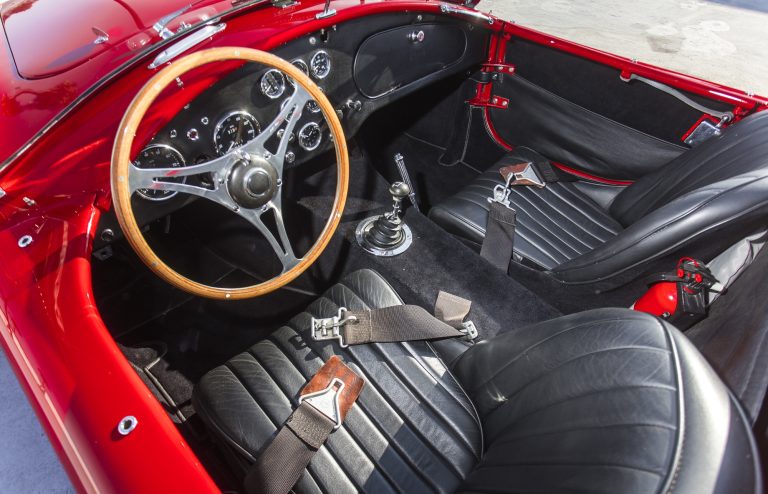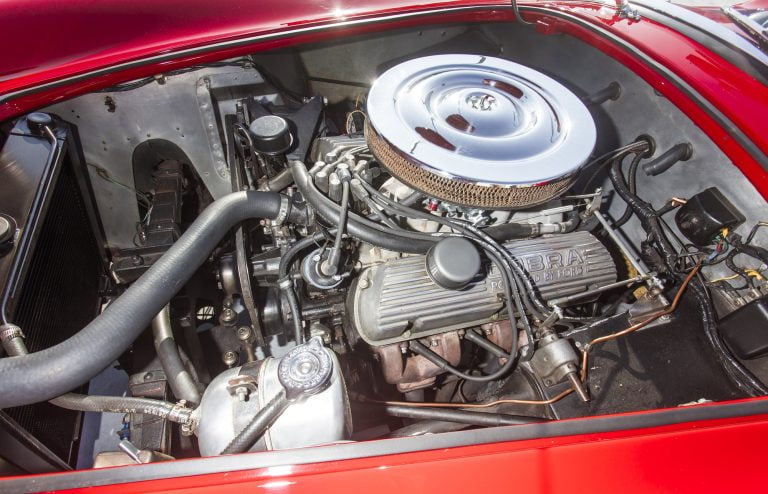 Another prime offering in the auction was the 1963 Shelby Cobra 260 (sold for $728,250), which boasted its original bodywork and drivetrain. Coveted by a select few owners in California since the 1960s, the Cobra 260 draws international appeal. Retaining its distinctive, sophisticated design, this high-performance sports car remains one of the most iconic automobiles to date.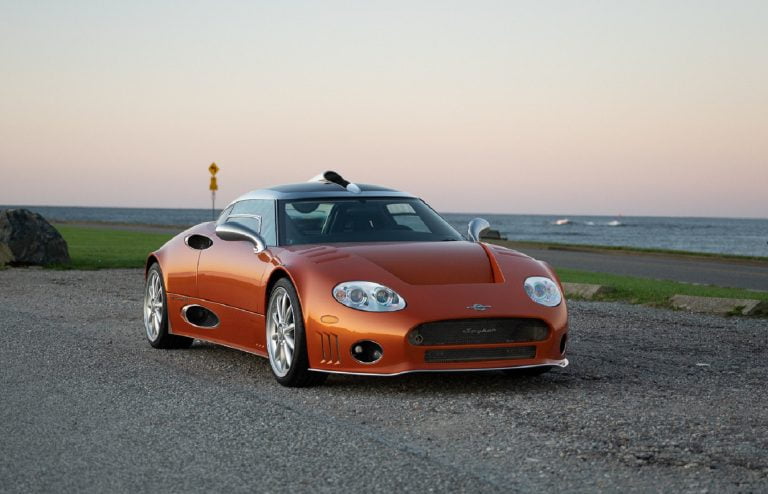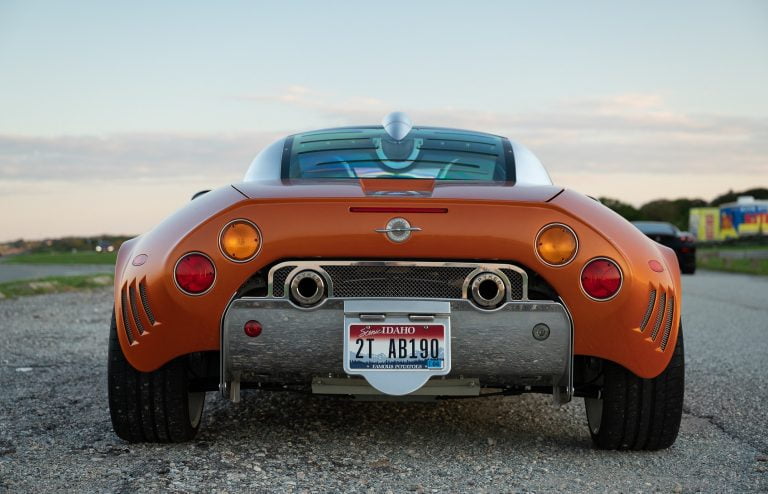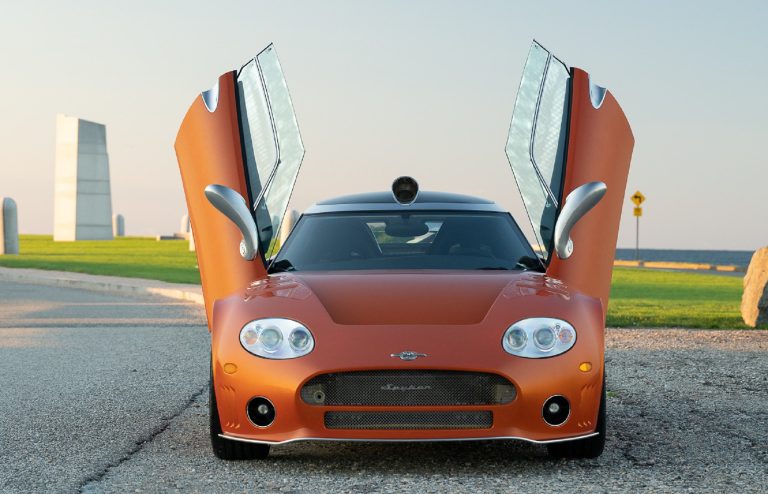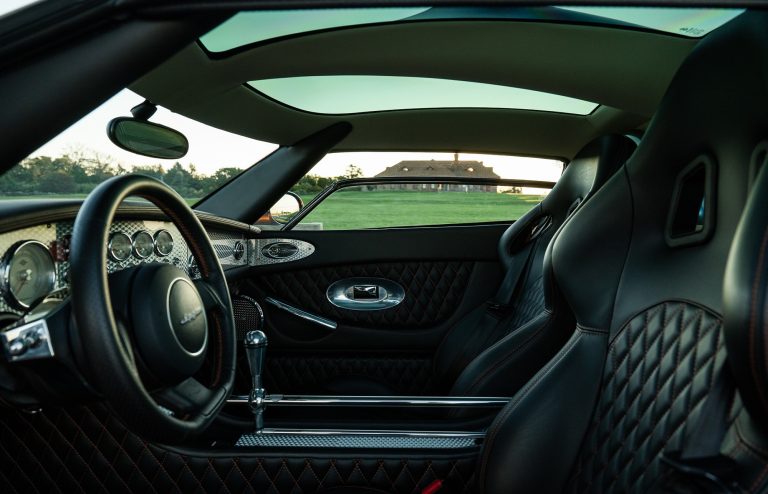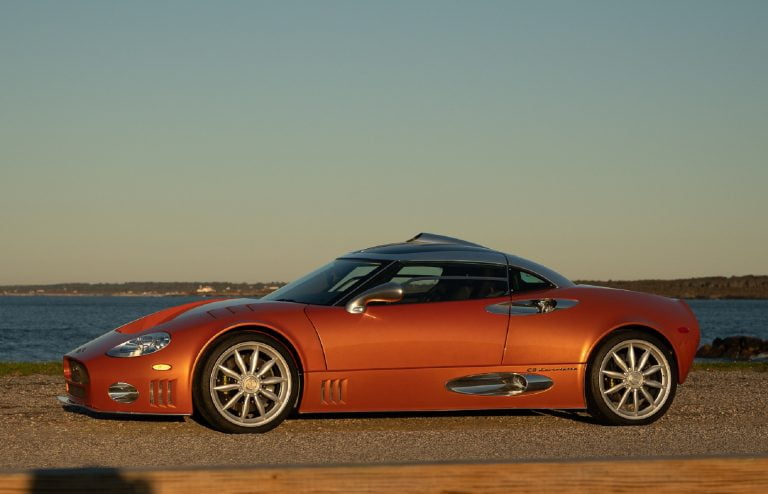 My personal favorites were awaited with high expectations in lots 15 and 16. First, lot 15, the 2009 Spyker C8 'Laviolette' Coupe (realized price of $370,750) beamed with its lustrous Burnt Almond Orange paintwork. Imbued with a sporty, artfully crafted exterior and an aviation-inspired interior, the Spyker is not for everyone. Features including the dashboard's chrome toggle switches will truly make you feel like you're flying down the road in this supercar.
The company that manufactured the Spyker was originally started by two Dutch blacksmith brothers in 1880. With the ambition to build one of the first motor cars powered by a Benz engine, the Spyker was born. After a successful Grand Prix racing career that broke both endurance and speed records in the early 1900s, and then twice facing bankruptcy, the company shut its doors in 1925. However, Spyker was successfully resurrected as Spyker Cars N.V. in 2000. Returning triumphantly to the auto industry, the Spyker C8 Laviolette was launched in 2001 at the Amsterdam Motor Show. This model went on to win fifth place in Le Mans in 2009 and acquired the Midland Formula One team just a year earlier.
"The typical Spyker buyer already owns, or has owned well-known, brand supercars, and wants something that is different from that experience. We are, on average, the seventh car in their collection," said Victor Muller, founder of Spyker Cars, CEO of Spyker N.V., and former Chairman and CEO of Saab Automobile AB. Those who have driven the Spyker C8 Laviolette know, this model is the best kept secret in the ultra-luxury car market. With fewer than 300 Spyker C8's ever manufactured– and less than 700 miles recorded on this model's odometer – this mint condition coupe was a sought-after commodity.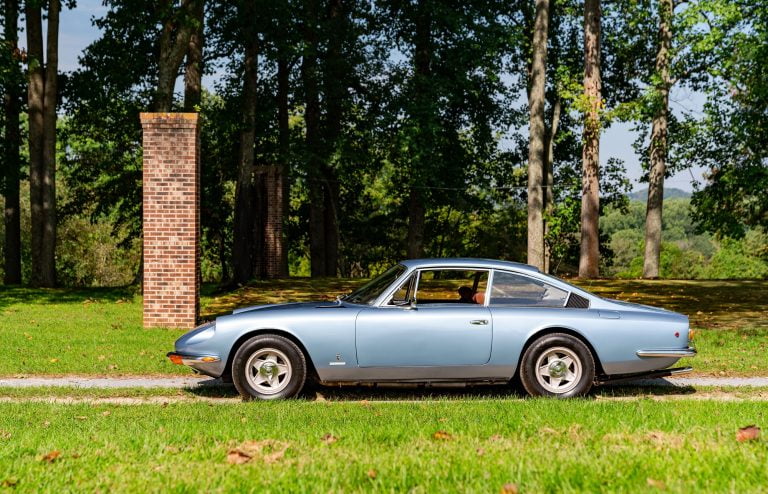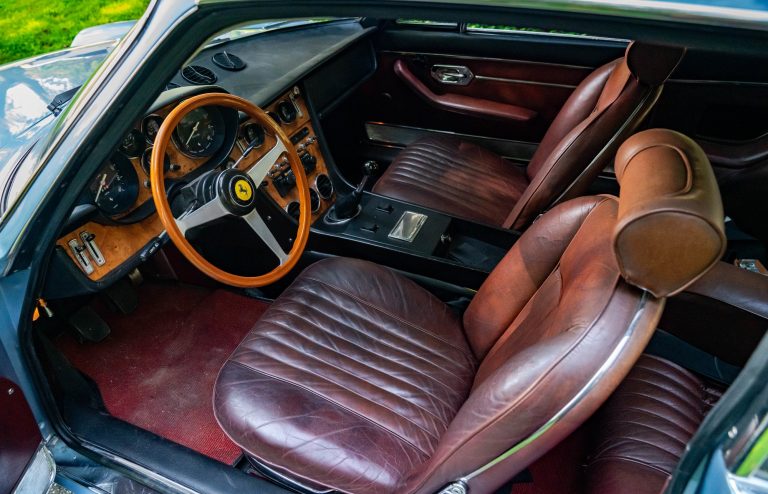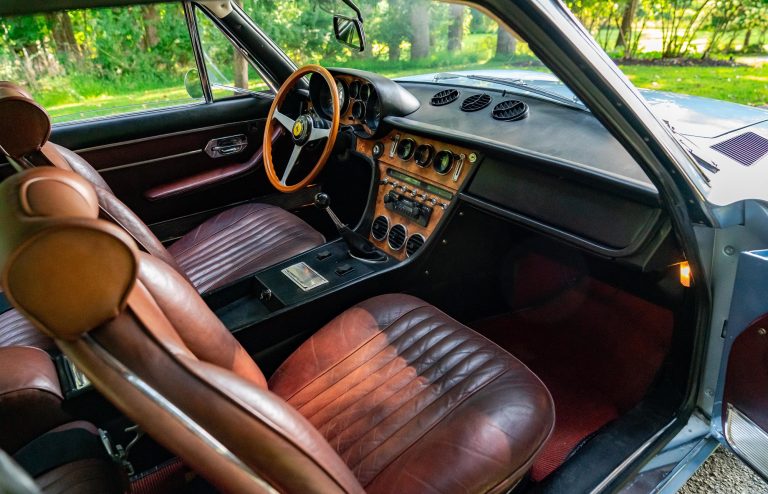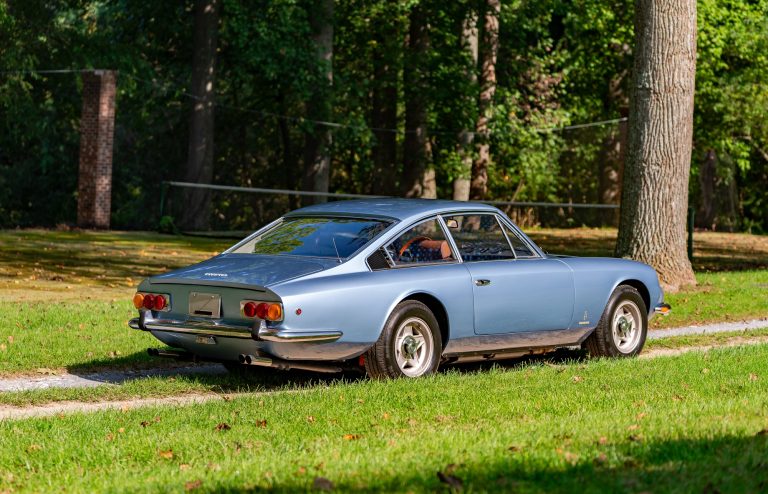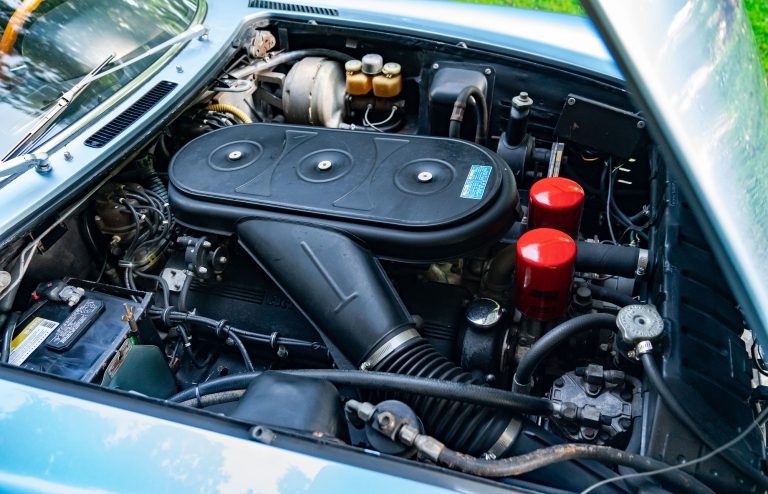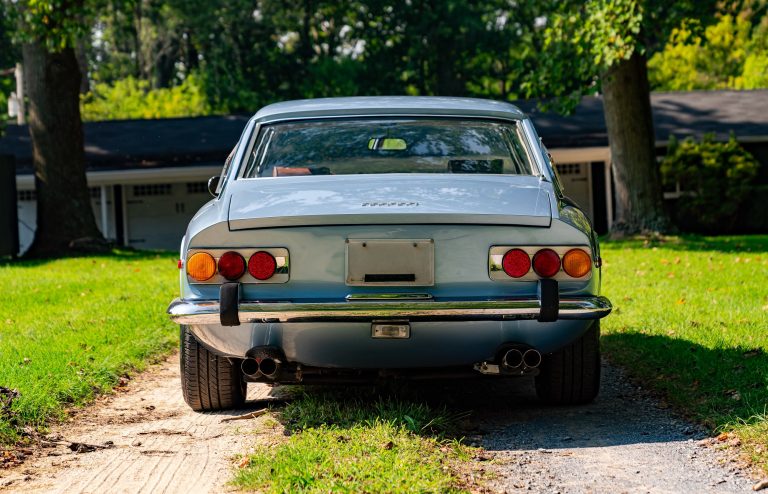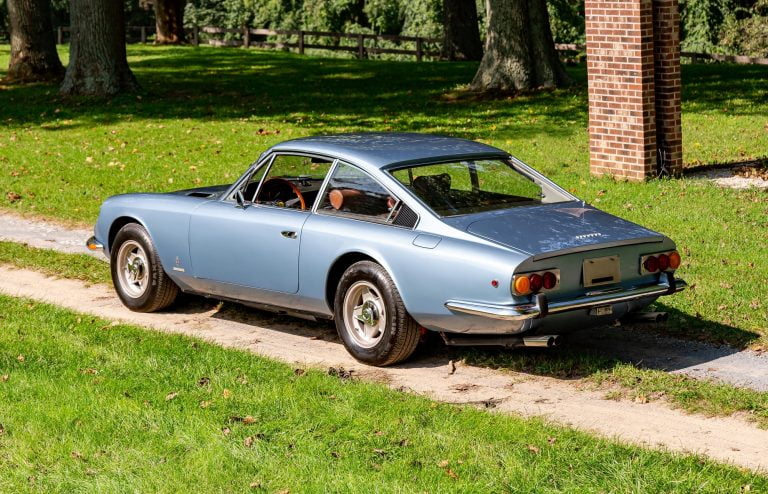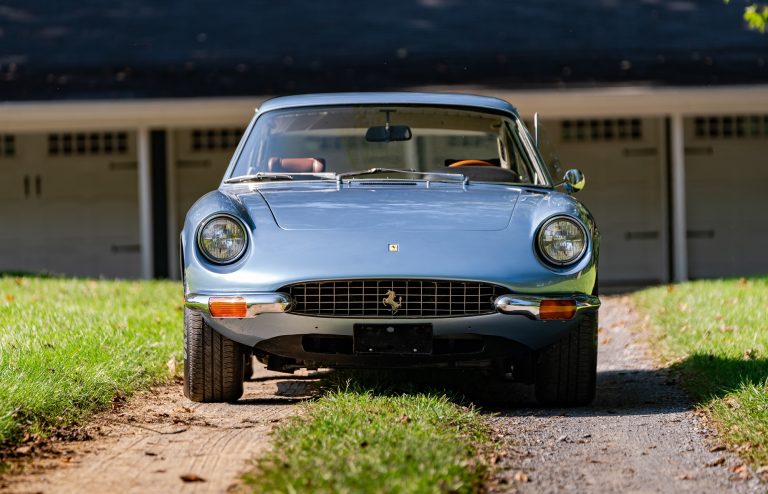 The next lot over, lot 16, was the 1969 Ferrari 365 GT 2+2 was prominently offered (sold at $187,600). The Italian, Pininfarina-built coachwork on this model stands out due to its distinctive composition. A truly talented innovator with an eye for detail, Pininfarina is my favorite car designer of all time, and in my opinion, is the most influential designer in the evolution of the sports car. What would the modern car industry look like if it weren't for this iconic artificer? Held in high esteem by every Italian car enthusiast, Pininfarina has cemented his name in the annals with the design of the 365 GT. With its angular, broken lines, this model granted Ferrari a sportier look.
This stunning model originally sported a Grigio Argento Metallizzato (silver gray) paintwork and is styled in the fashion of the limited-edition 500 Superfast, showcasing a contemporary take on classic Ferrari refinement. Originally showcased at the Paris Auto Show in October of 1967, the Ferrari 365 GT 2+2 has retained its stylish, global appeal ever since. Equipped with the Koni hydro-pneumatic self-leveling system, ZF power-assisted steering, and a 4.4-liter V12 engine, this Ferrari is as sturdy as it is sleek. Due to its low-mileage and history of being owned by a few notable car collectors, this Ferrari GT 2+2 was another incredible highlight of the event.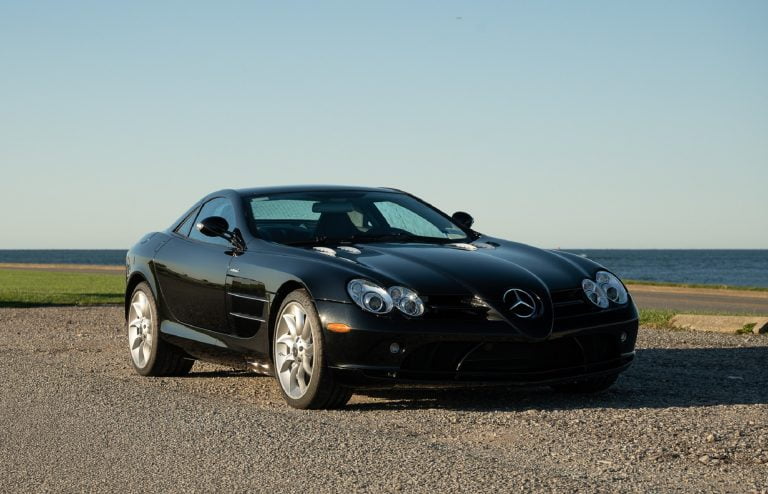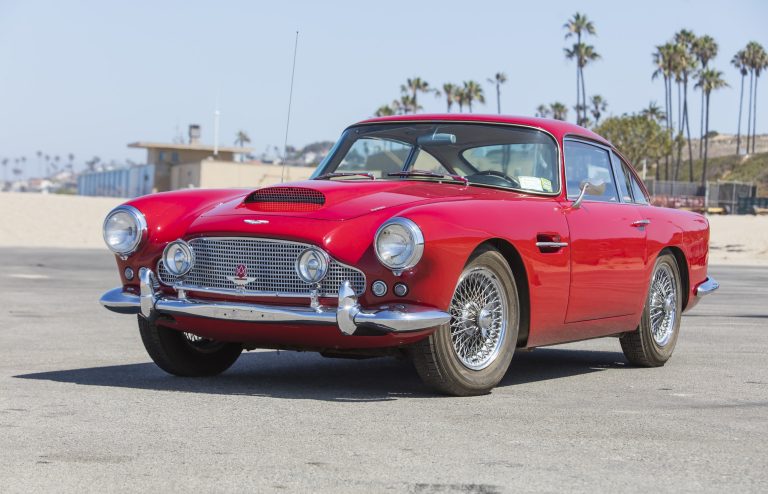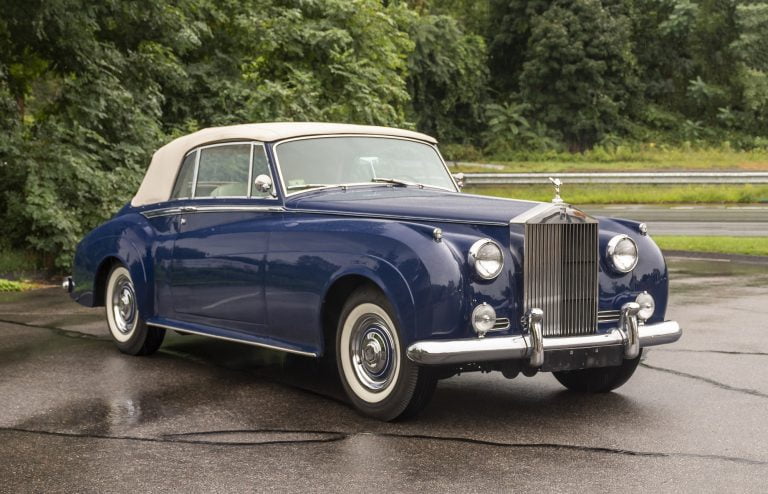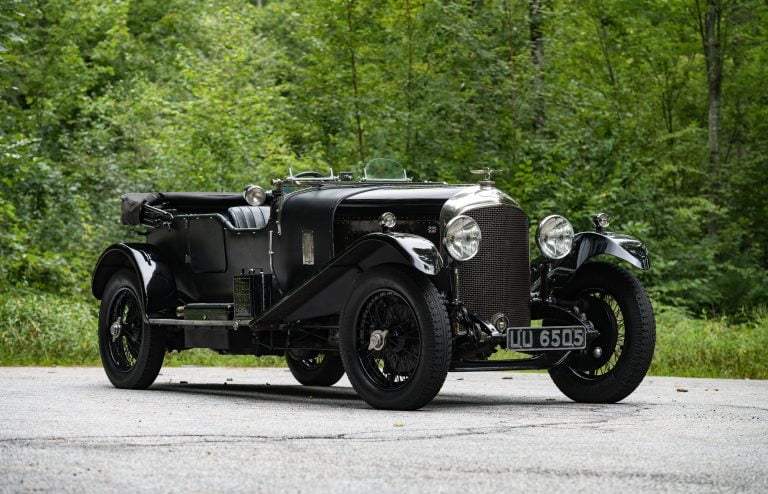 Rupert Banner, Auctioneer and Group Motoring Director of Motor Cars at Bonhams, created an atmosphere of energy and enthusiasm at the auction. His vibrant presence and effortless ability to command the crowd kept things moving at a lively pace. Bonhams reports that the successful auction garnered an impressive "83% sell-through rate."
"We are delighted with this successful debut. The International Tennis Hall of Fame served up a perfect setting for the Bonhams saleroom which was busy both in the preview and during the auction. We would like to thank our hosts and look forward to returning to Newport in 2022," remarked Jakob Greisen, Head of Bonhams US Motoring Department and Vice President.
Bonhams Newport auction is already marked on my calendar for next October.