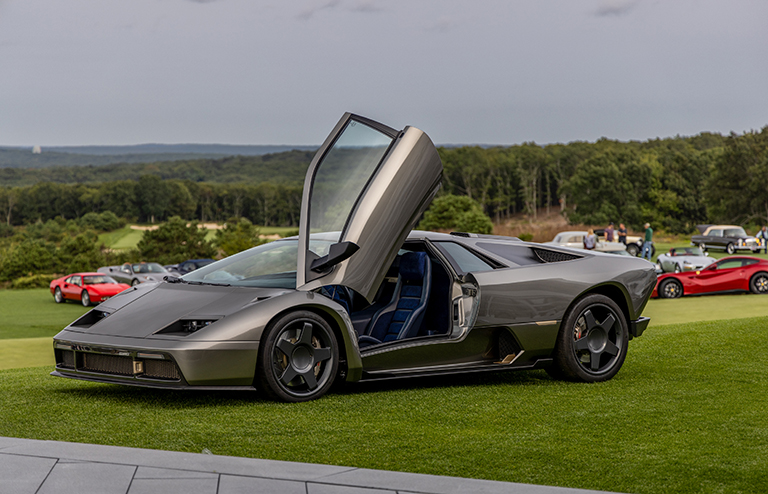 The Bridge VII Collector's Reception
Roaring in the Hamptons on Iconic Raceway Grounds
Written by Daniel Hilpert
Revving into the Hamptons with a thunder, The Bridge VII once again paid homage to the ghostly remnants of the departed Bridgehampton racetrack where a bygone era captured the world's imagination for much of the 20th century.
Inaugurated in 1957, the Bridgehampton Race Circuit quickly gained a reputation for its challenging and fast layout. Nestled among the rolling hills and lush greenery of the Hamptons, it was here where the driving elite of the 1960 and 1970 held the world of motorsport in its grip.
The visionary behind The Bridge is none other than Robert Rubin, the proud owner of the Bridgehampton Race Circuit since 1981, and the founder of The Bridge Golf Club in 2002.
For one weekend a year, this legendary, and once most challenging course in America, reverberates to life when the manicured fairway takes the spotlight to one of the most remarkable automotive gatherings held in joint venture with event organizers Shamin Abas, the President of Shamin Abas Communications & Experiential Marketing for the World's Finest Brands, and Jeffrey Einhorn, an automotive aficionado and attorney based in Manhattan.
This year's installment unfolded under the shadow of challenging weather conditions, proving that true enthusiasts can conquer any obstacle. The initially limited Friday evening Collectors Reception expanded to accommodate an astounding 160 cars on display. The automotive spectacle graced the grounds of The Bridge Golf Club, inviting guests to wander amidst the lush greens under a captivating pink sunset. Live music and delectable offerings from Smorgasberg added to the enchanting ambiance. Robert Rubin remarked that "despite the challenging weather, our nimble team was able to deliver two extraordinary automotive experiences to our guests".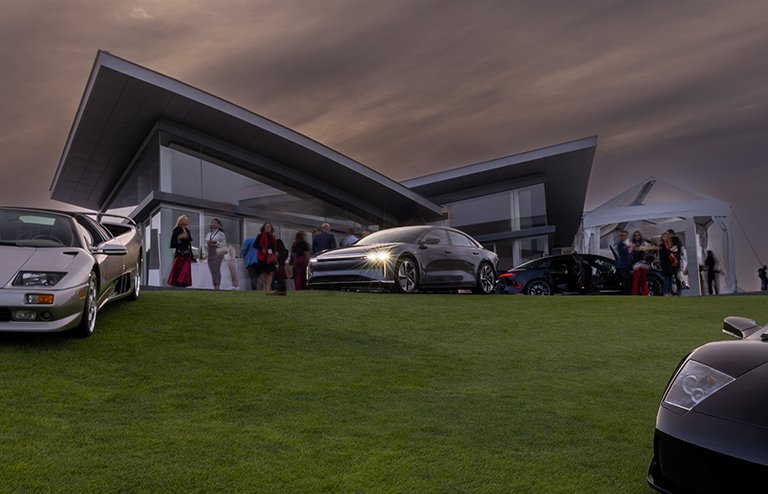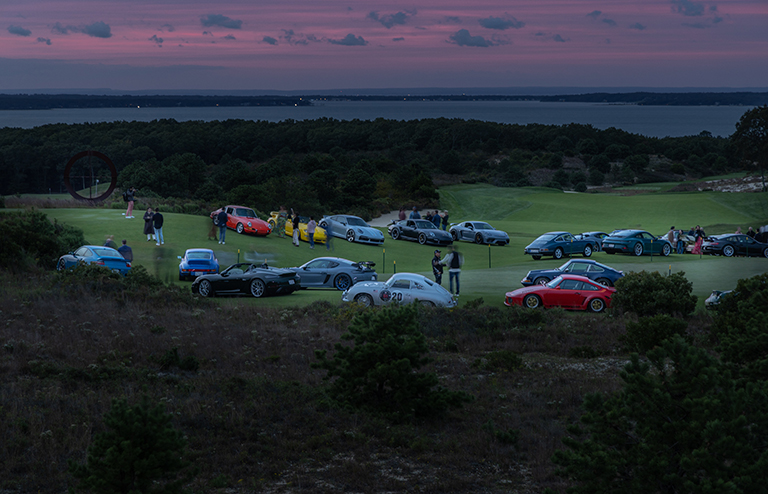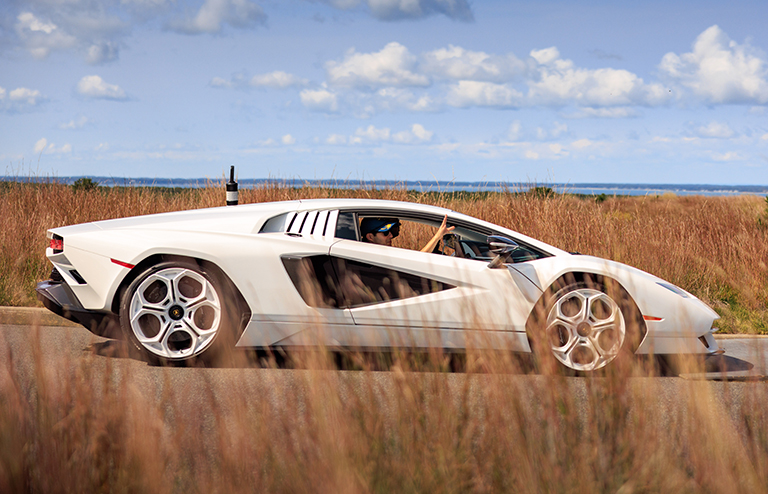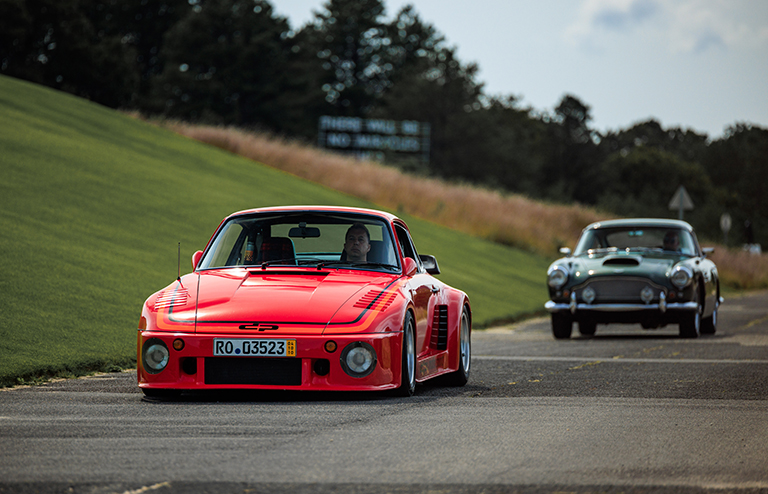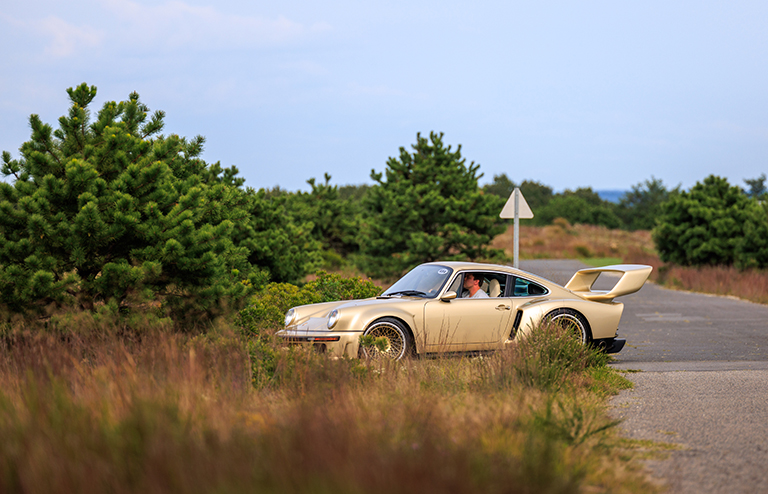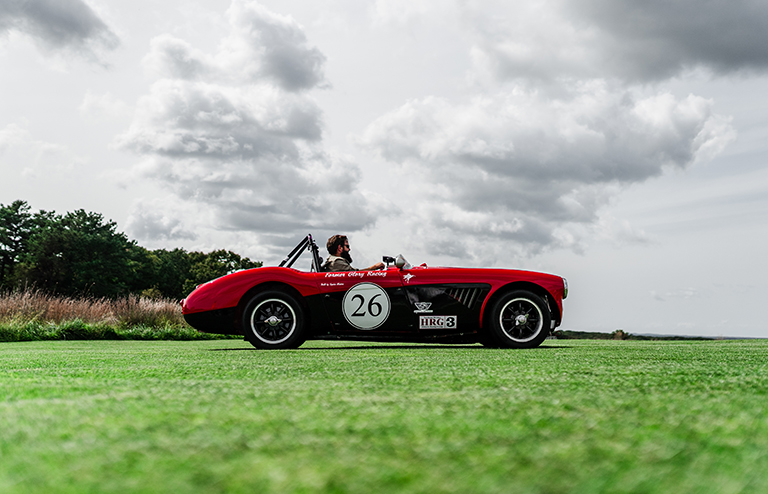 The presenting sponsor Richard Mille's golf-inspired lounge brought to life timepieces that grace the wrists of race car drivers and sports enthusiasts alike such as top-ranked LPGA golfer and Olympic gold medalist, Nelly Korda.
The display of jaw-doping machines was up to its usual sky-high standard with Rolls-Royce Motor Cars' Spectre, touted as the world's first Ultra-Luxury Electric Super Coupé, taking the spotlight. Bonhams displayed a collection of unique cars ahead of its upcoming fall auctions. Czinger Vehicles, an innovative standout in the automotive world and this year's automotive sponsor of the brunch at Topping Rose House, exhibited their groundbreaking human-AI designed and additive-manufactured 21C V Max.
Lucid made a notable appearance with its Lucid Air Sapphire and Lucid Air Pure, offering a glimpse into the future of electric vehicles. The event also welcomed the return of longstanding partners like Lamborghini, Bentley, Rolls-Royce Motor Cars, McLaren, Bugatti, Pagani, Automobili Pininfarina, Polestar, all showcasing their latest automotive marvels.
The Bridge VII lived up to its reputation as a continually evolving masterpiece in the realm of automotive gatherings, consistently leaving enthusiasts awestruck year after year. Here's to an eagerly anticipated 2024!