The Electric Lunaz Aston Martin DB6
Good Enough for Bond Himself?
IMAGERY COURTESY OF LUNAZ DESIGN
With the current James Bond flick No Time To Die in theaters, the timing of the announcement from Lunaz—a firm known for flipping classic British motorcars over to all-electric powertrains—couldn't be more well timed. While the DB6 isn't Bond's preferred classic Aston (the character famously drove a DB5 in this same silver paint scheme), the DB6 is arguably the more svelte and stylish of the two cars, aside from being the choice of a plethora of public figures ranging from HRH Prince Charles, to McCartney, to Jagger, to Peter Sellers. The famed coupe was more powerful than its predecessor, and sold for a paltry 4,998 GBP (roughly $135k USD today, based on inflation).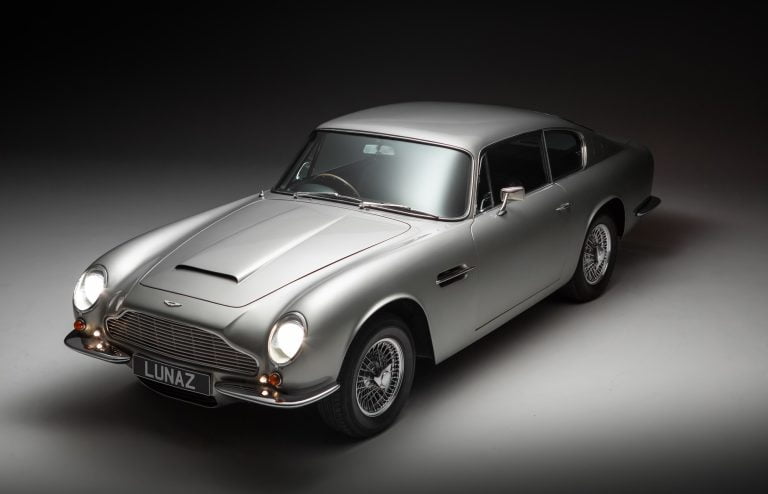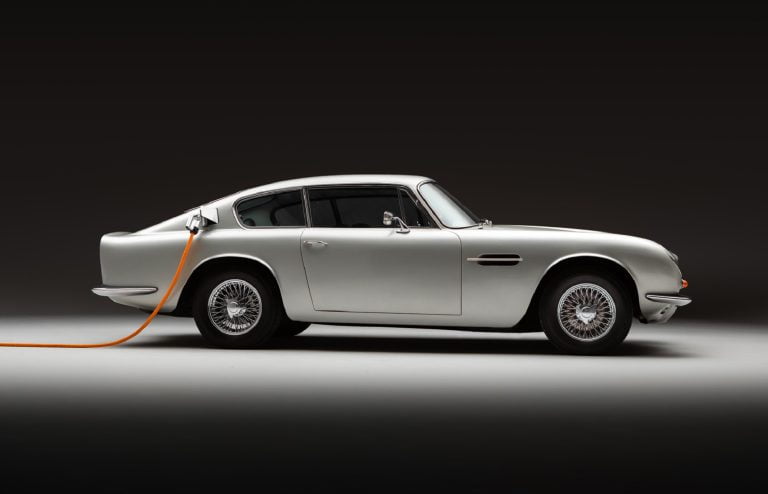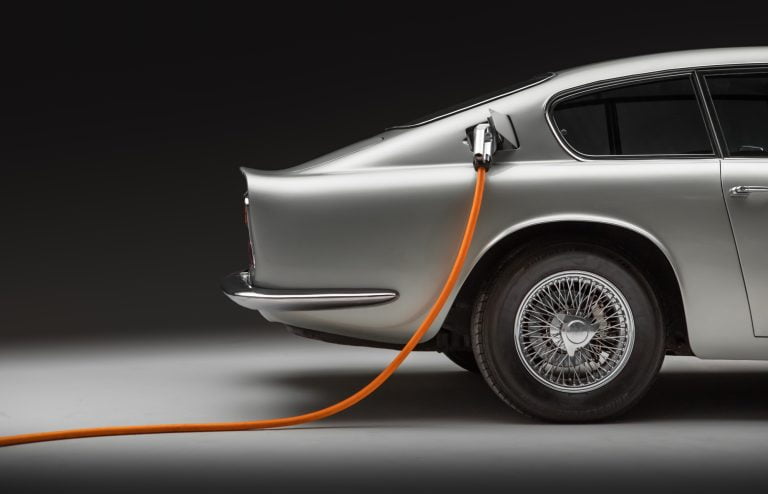 The Lunaz strategy here is a simple one, albeit one that will set you back a significant sum of money. Much as they've done with the Jaguar XK120, the '60s Rolls-Royce Phantom, and a cluster of Bentley Continental Flying Spurs from the '50s, the starting point of this venture comes with handing over a donor DB6 that one already owns. So, before the ball starts rolling you'll have to drop an easy half a million. From there, Lunaz begins a full nuts-and-bolts restoration, stripping the existing petrol-based powertrain, fuel system, and other components that will turn obsolete come electrification. It's worth noting here that the brand's means of operation is a bit different than other companies offering custom electrification. The changes made to the DB6 will be structural, and completed in a way that cannot be easily reversed without another serious bit of reconstruction.
That said, there is also a significant benefit to this approach. If a builder limits themselves to the space made available by removal of the internal combustion powertrain, then they are in turn constrained by the clearances and available supporting structures built into the chassis at hand. If a builder can enlarge a tunnel here, raise a section of floor there, and so on, then the range and performance of the EV DB6 can potentially be vastly improved. According to Lunaz, the DB6 should be able to deliver a range in the ballpark of 255 miles, using a battery pack of between 80 and 120 kWh. As with most EVs it will be suited for as much daily driving as one sees fit, but unlike many, it'll also be good for longer hauls as well. Plugged via what was once its fuel filler, it will also be equipped with the latest in available fast-charging tech as well.
Though Bond is a character oft viewed as inherently old-school, bleeding edge technology was always at hand thanks to the efforts of Q. Between the massive torque output found in electric drivetrains, and their ability to operate in near complete silence, it's hard to imagine Bond (or any other super spy) not using EV technology these days. Besides, we don't doubt that Q Branch has deep enough pockets to afford it.
Safe driving, Commander Bond, and bring it back in one piece.