First Look: Mercedes' Project MAYBACH Concept
Visionary Louis Vuitton designer Virgil Abloh helped create this crazy off-road coupe
What should have been a flashy, razzmatazz unveiling of Mercedes-Benz' jaw-descending, new Project MAYBACH concept at this year's Art Basel gathering in Miami instead turned into a rather somber affair.
Just days before this radical, desert-crushing Maybach electric 4×4 was due to be unwrapped, its co-creator – famed Louis Vuitton chief creative director Virgil Abloh – passed away at age 41, following a private battle with cancer.
Instead of the sound of popping Champagne corks, this blue-sky dream machine was quietly put on display to the public at Miami's famed Rubell Museum, almost as a whispered tribute to the legendary fashion designer from Rockford, Illinois.
In the months before his death, Abloh had been working with Mercedes' design chief Gorden Wagener to create this radical, XXL-sized electric coupe, designed to take Mercedes' luxe division out of its chrome-and-gloss box.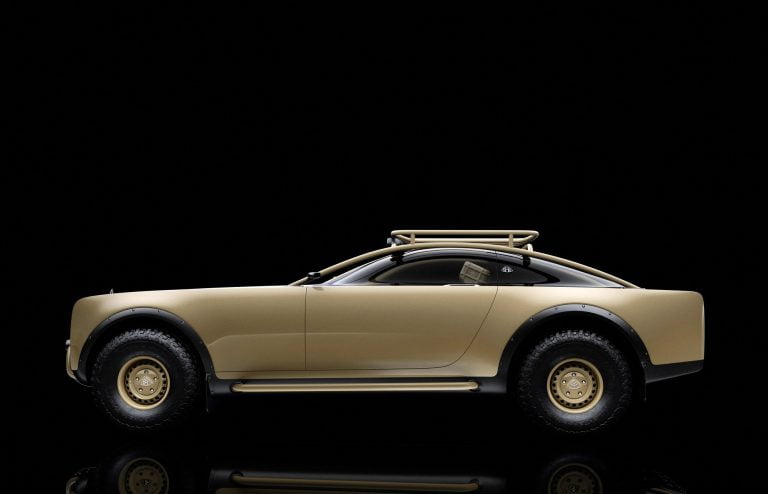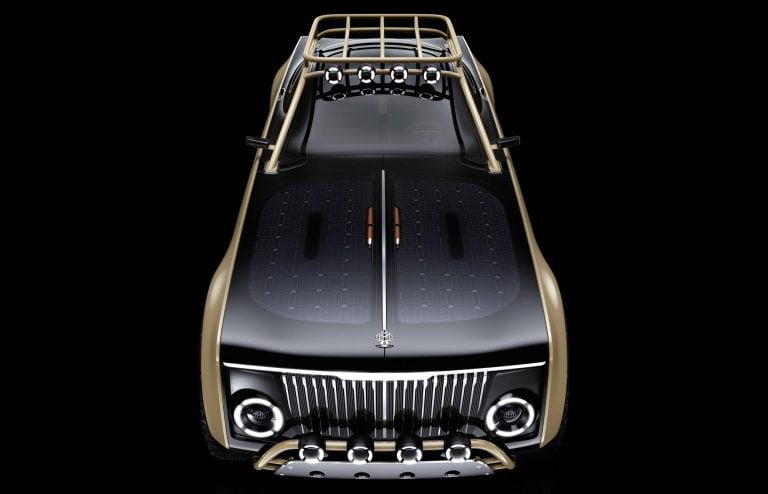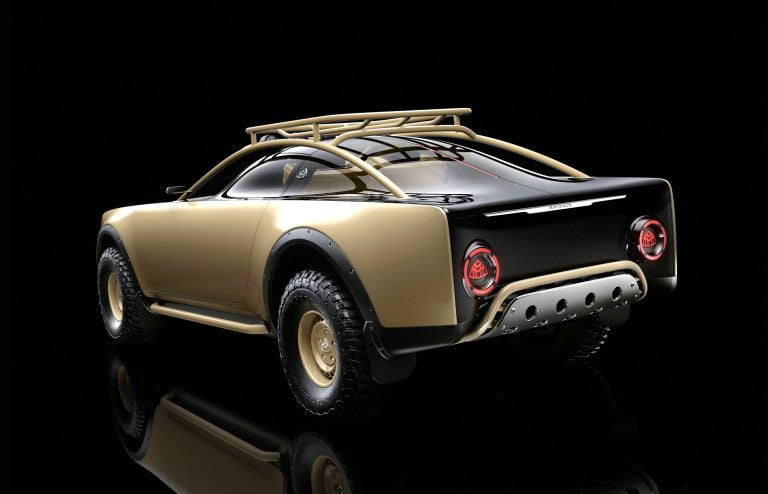 Looking like a cross between some big-wheeled Dakar Rally desert racer and a military extra from Operation Desert Storm, Project MAYBACH stretches over 20 feet from vertical nose to vertical tail. It looks even bigger, courtesy of those towering slab sides, vast Goodrich knobbly off-road tires and bluff, vertical-blade grille.
And while it might not be the first Maybach with a roof rack, the concept trades shiny chrome appendages for industrial-grade, welded-aluminum, powder-coated pipework for its roof rack, roll cage, under-door sill guards and light bars.
As for that mile-long hood, while it looks like it could accommodate Mercedes's biggest V12, in keeping with the German car maker's electrified EQ future, the concept is intended to have big batteries and an electric motor at each wheel doing the powering.
With those ambitions in mind, the black hood is translucent with rows of solar cells set beneath the surface, allowing the baking desert sun to provide juice to the oversized Duracells. Well, that's the theory.
Where Abloh's creative mind really came into play was with the interior. Despite the off-roader's impressive length, it seems Abloh envisaged it as a two-door, two-seater. He cleverly designed the seats to fully recline and transform into comfy, biz-jet style beds. The coupe's glass roof would no doubt provide some excellent night-time stargazing.
As for those seats, Abloh designed padded rollers in sand-colored leather, maybe as a nod to the iconic 1930s MR100 chaise lounge chair by Bauhaus master, Mies van der Rohe. To show his more playful side, Abloh incorporated a panel by the driver's shoulder, containing a Maybach-branded ax. Perfect for chopping wood for the campfire.
Project MAYBACH is actually Abloh's second collaboration with Mercedes and Gorden Wagener, though this is by far the more successful and relevant. Years ago, in 2020, the duo came up with a rather embarrassing Hot Wheels makeover of the iconic, box-on-wheels Mercedes-Benz G-Class Geländewagen. It came with huge wheels, equally-huge wheel arches, and NASCAR-style netting over the windows.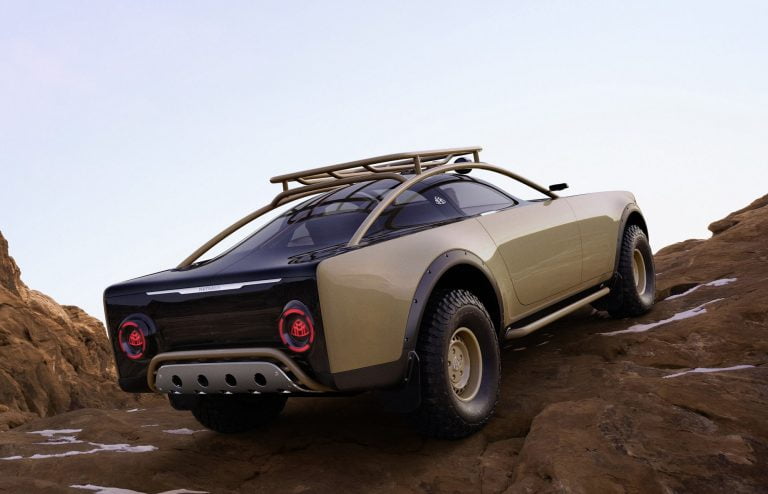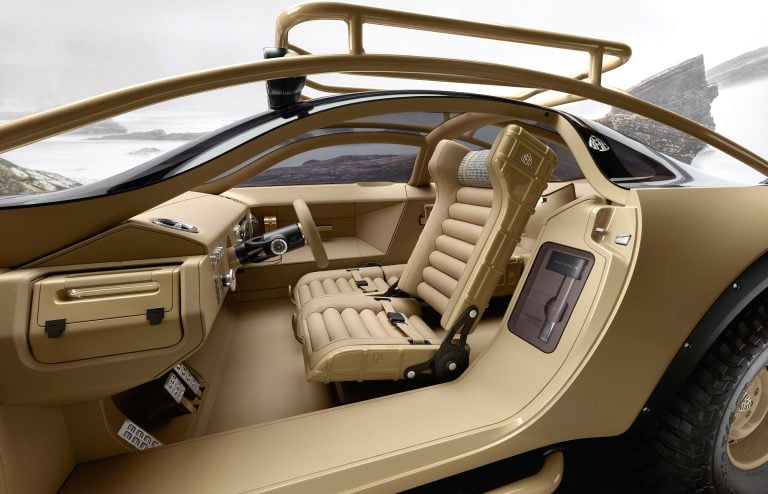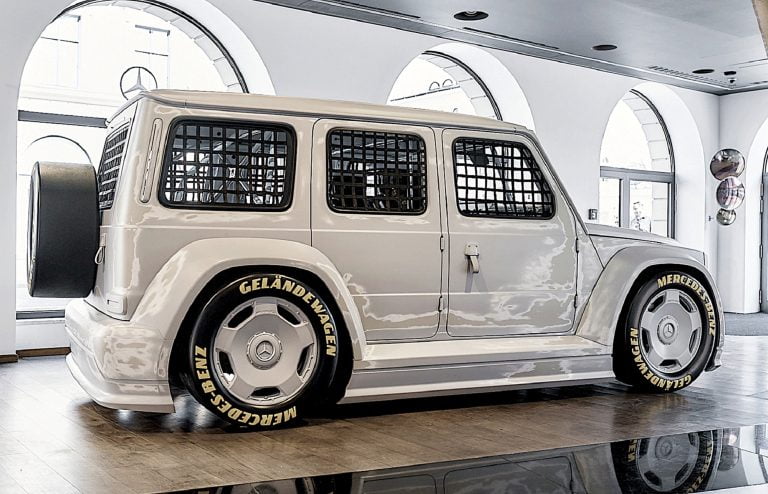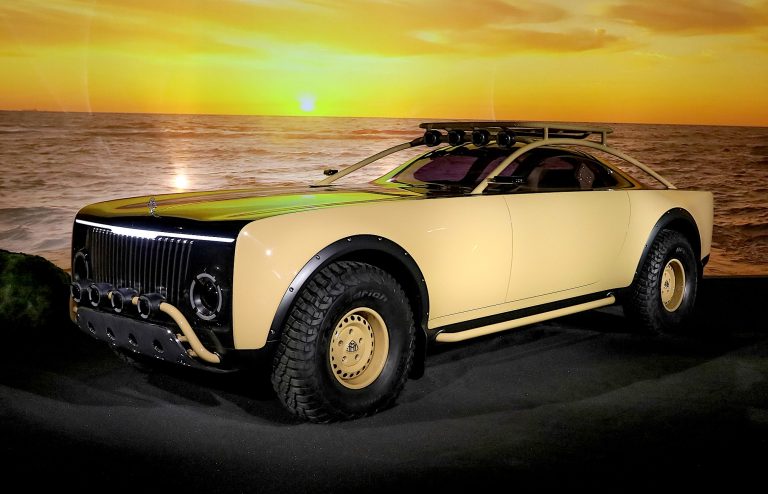 As for Project MAYBACH, don't expect it to roll down the production line any time soon. That's not the point. Here is the true definition of a concept car; something that surprises, shocks even, and starts a conversation.
That said, despite all those Maybach badges and logos splattered around the bodywork, this will always be the Virgil Abloh 'Benz. And a worthy tribute indeed.