Reminiscent Artist Extraordinaire
Meet Jojo Anavim, whose work evokes nostalgic feelings using everyday objects
INTERVIEW CONDUCTED BY DANIEL HILPERT | IMagery Courtesy of the ARTIST
Meet Jojo Anavim, whose work and style uses bold color palettes, acrylic paint, oil stick, and infuses collage scraps, found items and advertisements, items that he has that he has gathered over his life. From everyday items, to those that evoke a sense of nostalgia, all play a role in his compositions, transforming his canvases into works that are not only seen, but felt. Anavim credits a childhood teacher, Al Baruch, the Disney animator famous for bringing Captain Hook and Might Mouse to life and for the artwork in Fantasia, who fostered a sense of confidence in his creations. Anavim's work can be found worldwide, from museums to posh hotels, celebrity homes to corporate headquarters.
I met Jojo Anavim in his Chelsea studio to discuss art, inspiration, current events and his current projects.
DH: Jojo, thank you for sitting down with me, can you tell me more about your background and how you got started?
JA: I've been an artist since as far back as I can remember. There was always an emphasis and infatuation with consumer branding and package design. That naturally lead me to a career as a graphic designer. I founded a boutique design firm, JA Visual in 2008 and serviced clients in the hospitality, entertainment and institutional fields. Painting was a hobby during these times on nights and weekends but after much consideration and a couple of lucky breaks I had a serious moment of clarity and chose to focus my energy on creating paintings full-time. This was the best professional decision I've ever made.

DH: I have seen and heard of a number of your pieces through my business, what's your connection to the real estate community?
JA: I have a lot of clients who are real estate developers, managers or work on the finance side of deals. I seem to get along with them organically even though our professions are so different on paper. Generally, I've found that they know what they like, they know what they want and operate in a calculated but fearless way, which I respect. So, through the first few collectors I got a lot of referrals. I've worked with a lot of companies in NYC doing murals, office installations and lobby design / renderings. To mention a few, SL Green, NY Lions Group, Rosewood Realty, Dalan Management, Newmark Knight Frank and others.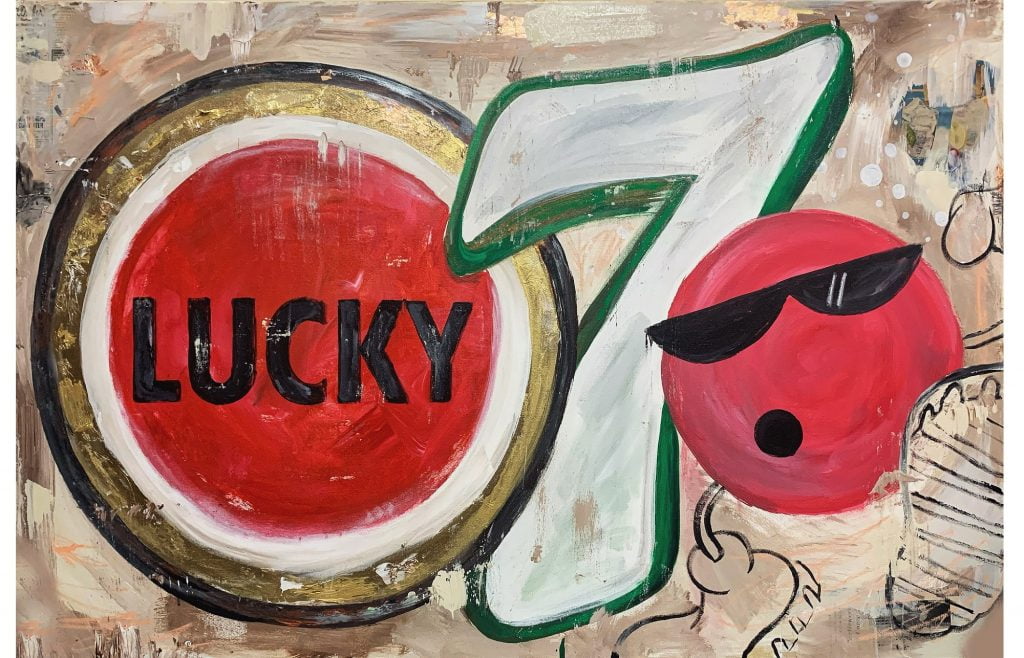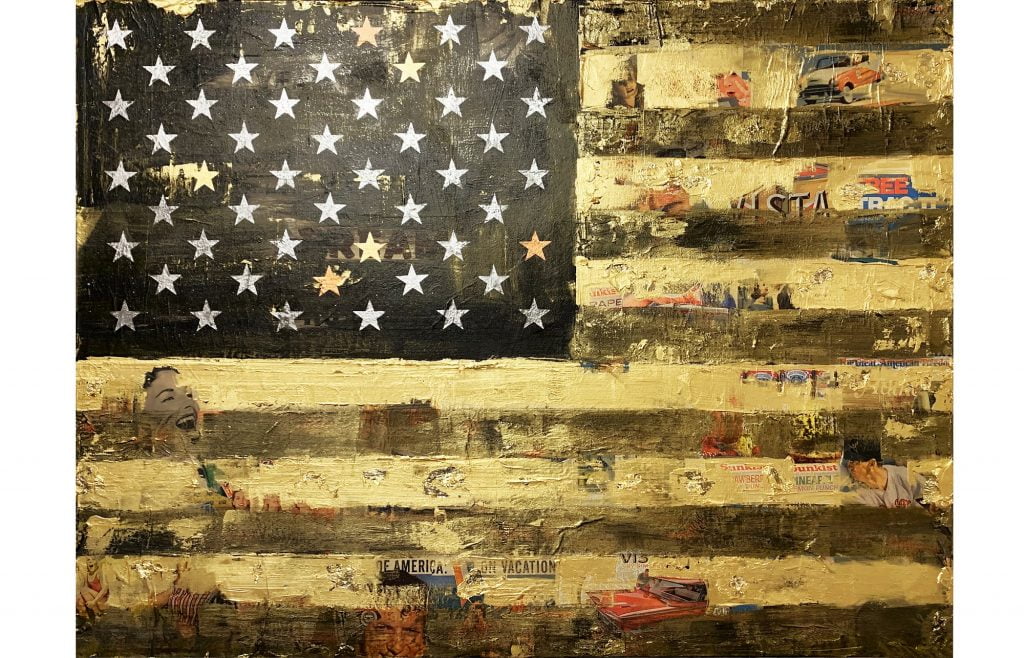 DH: How are you responding to the current tragedy? We have a health crisis, an economic dislocation and society is facing existential questions how to balance the medical health of its citizens and the economic health of the county. Is your current body of work reflecting any social commentary?
JA: It's a crazy time no doubt. But with that I did find a silver lining. I feel like the world was over worked, overloaded and we really did need a breather. It has been an invaluable time to reflect on what's truly important in life, what to be thankful for, and really expose the simple day to day things we all really took for granted. Before the pandemic it felt like every day's routine was guaranteed one day to the next, but this just stripped that illusion of certainty and forced everyone to think differently. My work made during quarantine focuses on a positive message of valuing home, the simplicity of the spring flowers blooming and how lucky we are just to be alive which sadly I think most people were not paying attention to before.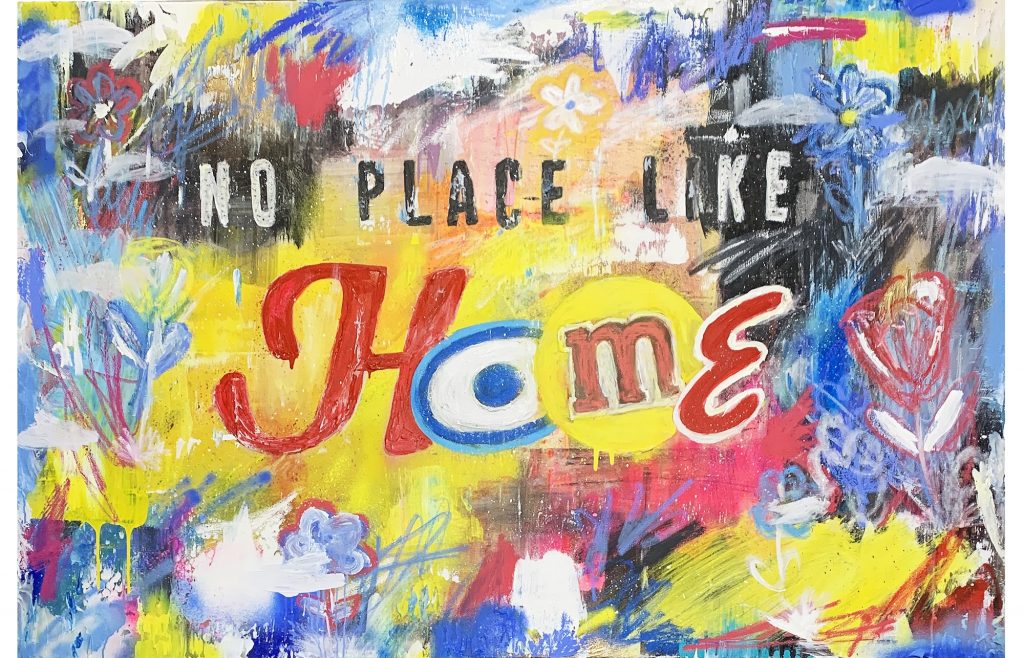 DH: On that subject, let's pick a few of you works that you created during this time, can you tell me about them?
JA: The first piece is "No Place Like Home" 48 x 72 inch (acrylic and oil stick on canvas) and the message is while there was so much negativity and fear about COVID-19, I think many people came to realize the comfort and peace that comes with being home and eating your favorite foods. The "Home" type consists of common household food snack brands like Oreos and Eggo because that's what I was indulging on early in quarantine.

I spent some of the time in Long Island at my parents' house and they had just started landscaping the backyard for the spring and the first flowers were beginning to bloom. At the same time the legendary artist David Hockney had a quote that resonated deeply, "Do remember they can't cancel the spring." The visual of the flowers and the idea that even though stores and businesses are shut made me appreciate the natural wonders of the world more than ever. The world keeps turning.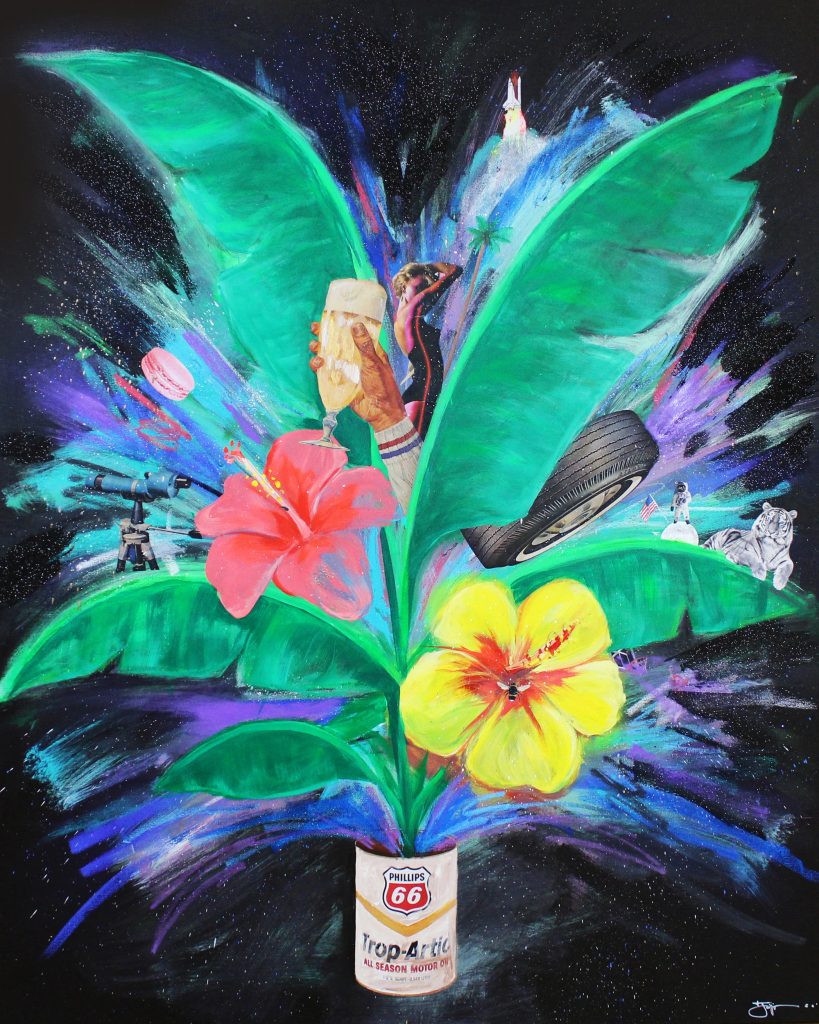 DH: Speaking of shuttered businesses, major art fairs were cancelled this year, galleries and museums are closed, the opportunity to interact with viewers in a traditional way is gone. Do you see a shift in the business model? Are galleries going out of business? Will the business of showing, interacting and selling art go online and virtual?
JA: I've been fortunate enough to be very busy during this time. It will be difficult for all businesses, including art galleries, but the strong & smart ones will prevail. I don't think there is any doubt there will be a shift to artwork living more on a digital landscape, but in a way that is a good thing. As an industry the art world lagged in being 'tech-savvy' and this was a great opportunity to pivot and evolve with the times.

DH: I'm looking forward to seeing more of your work, thank you.