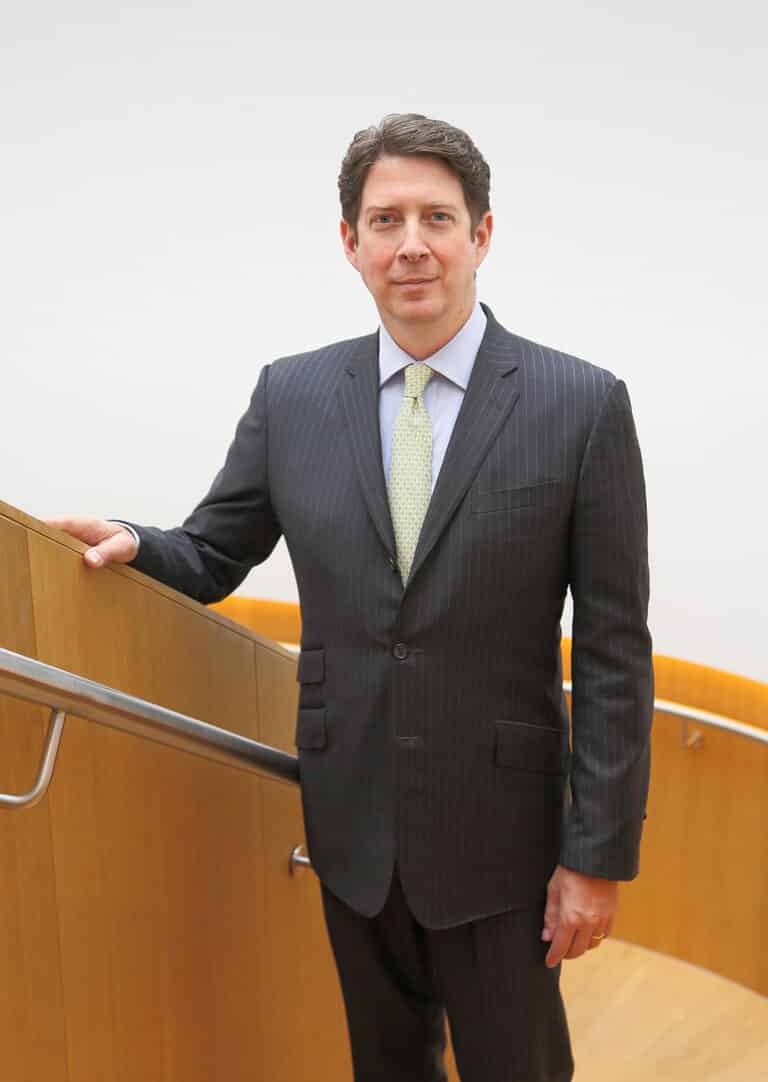 Investing In Jewelry At Auction—A Primer
Written By Patrick Brennan | Photography Courtesy oF Bonhams
To most people, auctions are a rarified and daunting proposition and a place where only the wealthiest of the wealthy gather to buy and sell impossibly expensive pieces of art. Certainly that perception is borne out by some of the trophy art sales of the past few years. But a growing number of discerning collectors are discovering that auctions are a venue where beautiful pieces can be picked up in a fun environment where bidding also brings an adrenaline rush not normally experienced in a retail environment.
One such environment is a jewelry auction. In order to learn more about how jewelry auctions work — and to explode some of the myths surrounding auctions and auction houses — I recently sat down with Brett O'Connor G.G., Senior International Jewelry Director and Senior Vice President, U.S. at Bonhams, which was founded in 1793 and now has offices and a network that spans 22 countries. O'Connor's passion for jewelry began at an early age and he honed his knowledge and skills at the Gemological Institute of America where he graduated in the top one percent of his class earning his GjG designation. In a distinguished 25-year career, O'Connor has spent extended periods in Europe and Hong Kong as well as New York and Los Angeles. He joined Bonhams in November 2018 and is a world-renowned auctioneer and jewelry expert which makes him the ideal person to help us explore this emerging asset class.
First a little context. Until 1987 jewelry auctions were primarily attended by the jewelry trade where they bought and sold pieces among themselves. In April of that year an auction in Geneva, Switzerland hit the headlines when the Duke and Duchess of Windsor's jewelry collection was put up for auction after the death of the Duchess. At her request the proceeds of the auction were bequeathed to the Pasteur institute in Paris as a gift to the French people in gratitude for taking in the Windsors following the Duke's (Then King Edward VIII) abdication from the throne and their subsequent exile from the U.K. 
The Geneva sale raised an eye-popping $50.3MM and included pieces such as a Van Cleef & Arpels brooch which sold for a staggering $806,000 and the Prince of Wales brooch, which was commissioned by the Duke as a gift for the Duchess and was bought by actress Elizabeth Taylor for more than $623,000. This auction caught the attention and the imagination of the public and propelled public attendance at jewelry auctions. In fact, according to O'Connor, the ratio of private citizens to trade attending auctions is now 80/20 whereas prior to the 1987 auction, it was reversed.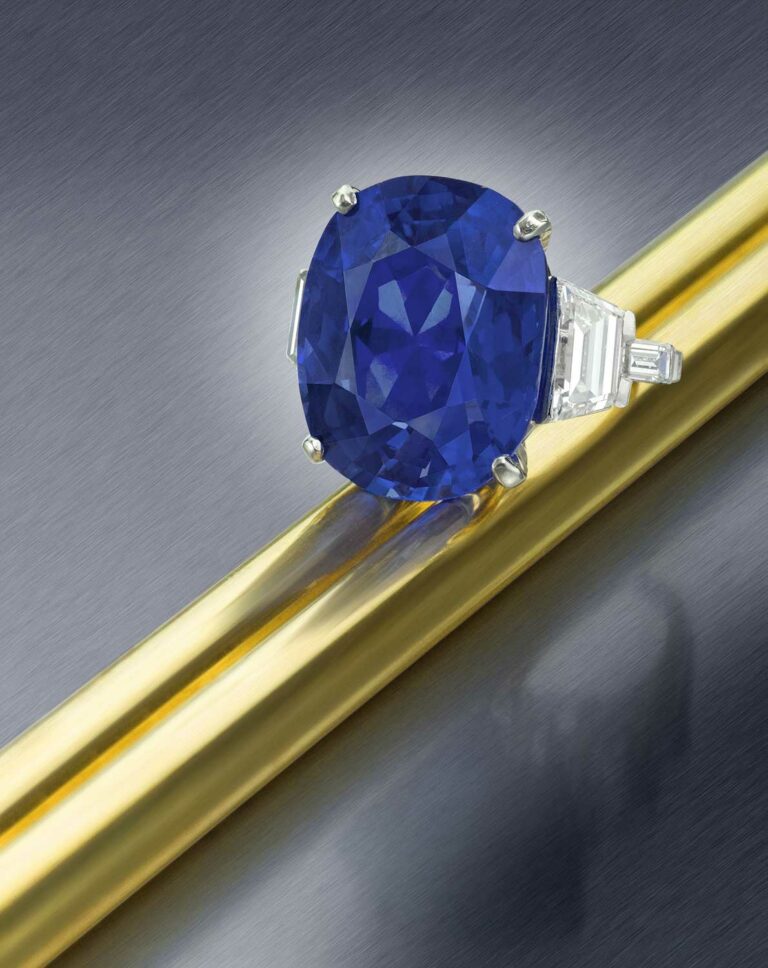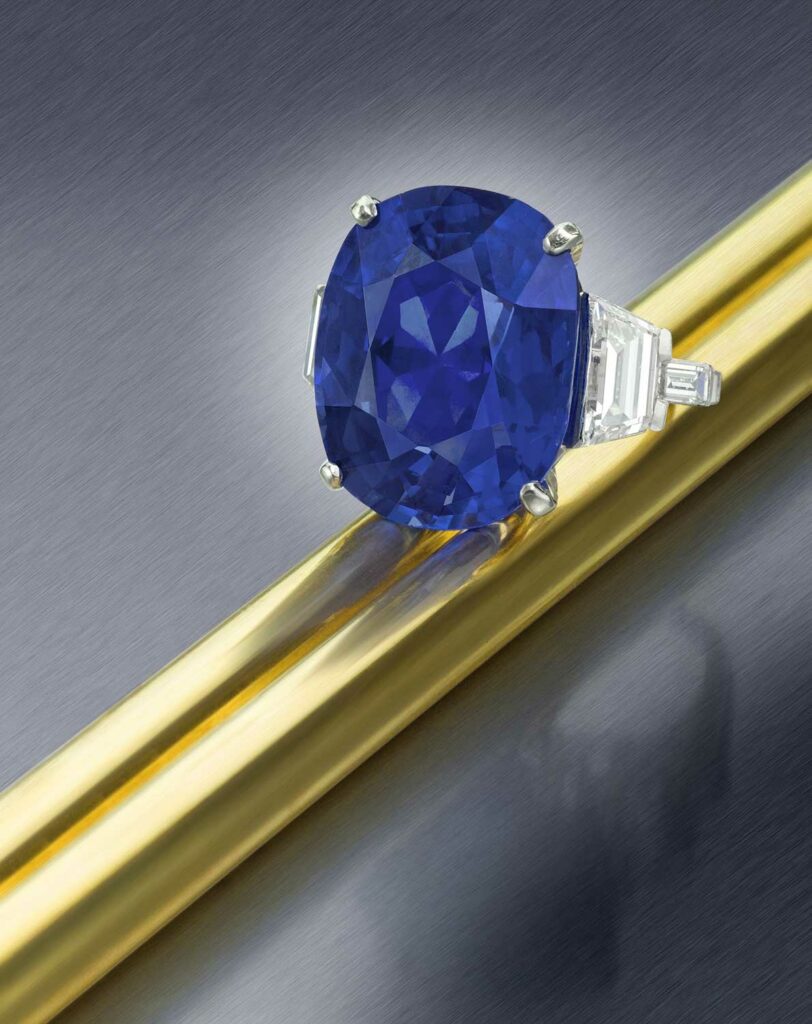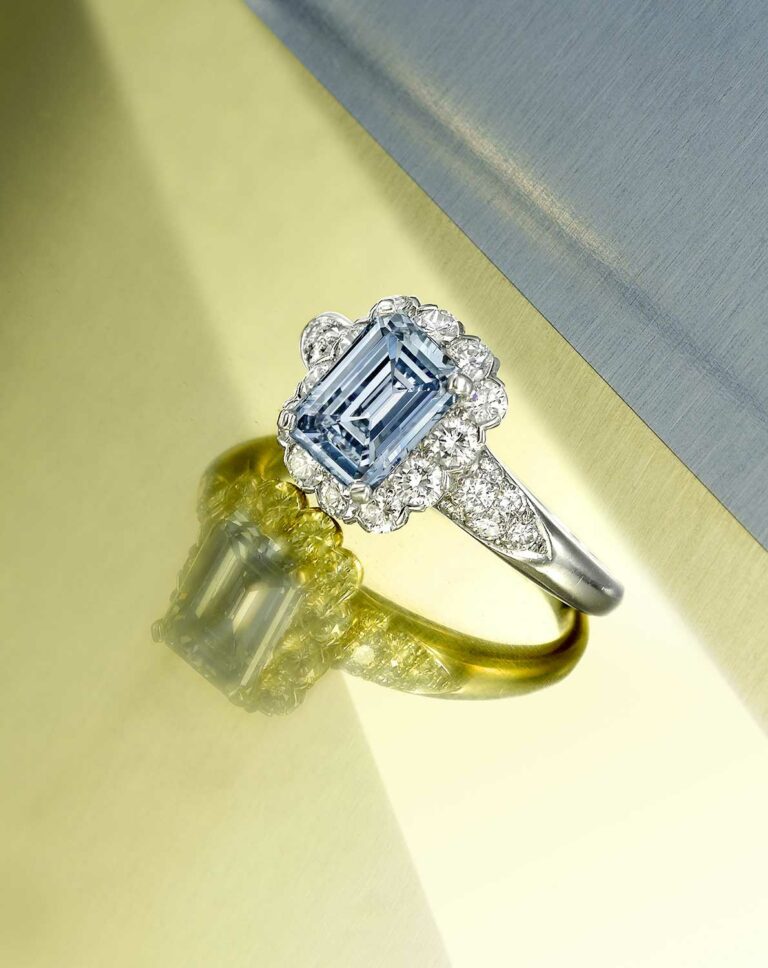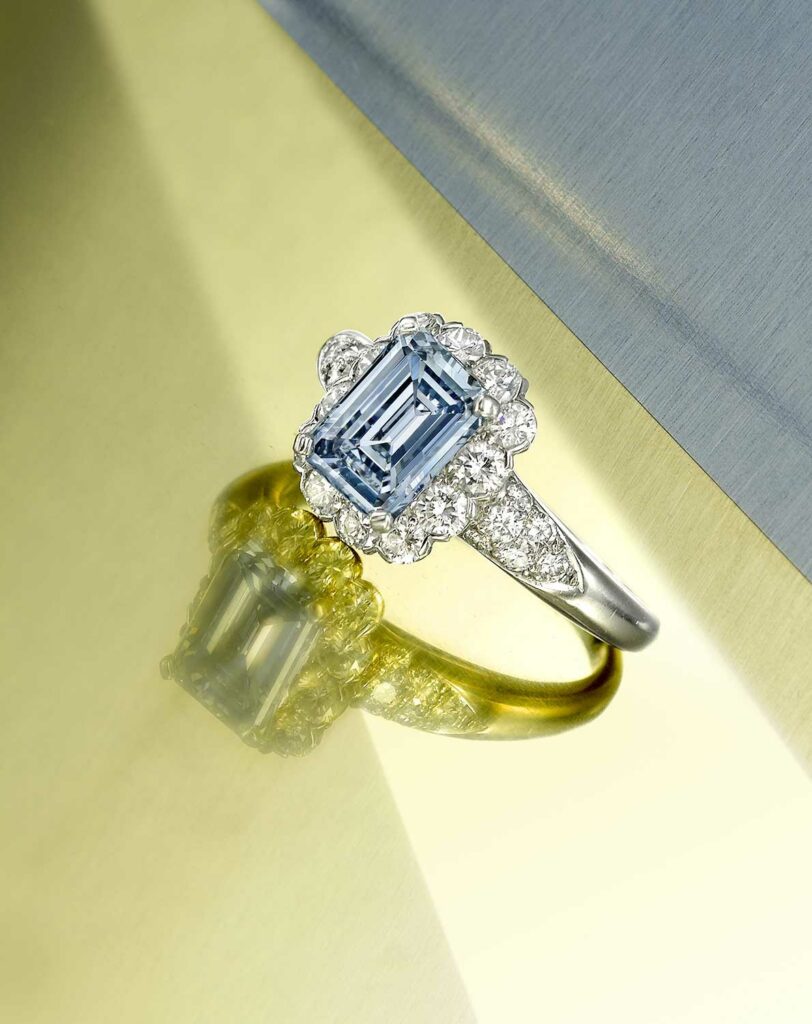 The auctioneer is the judge and jury in the room.
—Brett O'Connor
$623,000. This auction caught the attention and the imagination of the public and propelled public attendance at jewelry auctions. In fact, according to O'Connor, the ratio of private citizens to trade attending auctions is now 80/20 whereas prior to the 1987 auction, it was reversed.
So what happens at an auction? The first thing to know is that attendance at auctions is free of charge and they are open to the public. If you want to bid, you must first register with the auction house and once you have taken your seat in the auction room you will most likely be joined by other bidders from around the world either on the phone or online. If you want to register as a bidder, you will need to answer a few basic questions, but if you are planning to bid on more expensive items, you may undergo a financial background check. For only $35 attendees at the auction can buy a catalog detailing the items to be sold with information about the individual pieces, their provenance and other relevant information to further educate the potential bidder. Prior to the auction itself, the auction house organizes viewings so that potential bidders can see the pieces that will be offered at auction up close and in person. 
Despite the apparent calm of the auction room, auctions are frequently incredibly exciting and frenetic events as bidders compete with one another to win the pieces that have caught their eye. The entire proceeding is handled by the auctioneer who, according to O'Connor, is both "the conductor" and "judge and jury in the auction room." This means that the auctioneer controls the tempo of the room, maintains control of the bidding process, keeps their eyes and ears open for bidders in the room, on the phones and online and — on top of all that — maintains a calm and serene demeanor throughout. It's similar to how a world class conductor handles an orchestra, except that there is no sheet music in an auction room!
What are the advantages of buying jewelry at auction? The most obvious is that, unlike most retailers, auctions offer a large number of pieces from a range of manufacturers at a number of different price points. It's a little known fact that a successful bidder can pick up a unique piece of jewelry often at a fraction of the retail cost. "Auction represents true value," according to O'Connor. Authenticity is guaranteed by the auction house which employs domain experts who know their subjects inside and out and who provide key information and insights to potential buyers. "Knowledge is king at auction," adds O'Connor and while this may sound like a daunting prospect for the novice, acquiring knowledge is not quite as terrifying or as difficult as one might imagine. Bonhams encourages the public to come in and use the auction house to meet with its experts in order to become better educated and to learn more about specific pieces in the upcoming auction that have piqued their interest. 
If you're thinking about selling rather than buying jewelry at auction, Bonhams offers complimentary estimates to potential sellers and also offers complimentary valuations to members of the public who bring their jewels in to be examined.
Nothing beats the atmosphere or excitement of an auction at a top auction house. See you there.