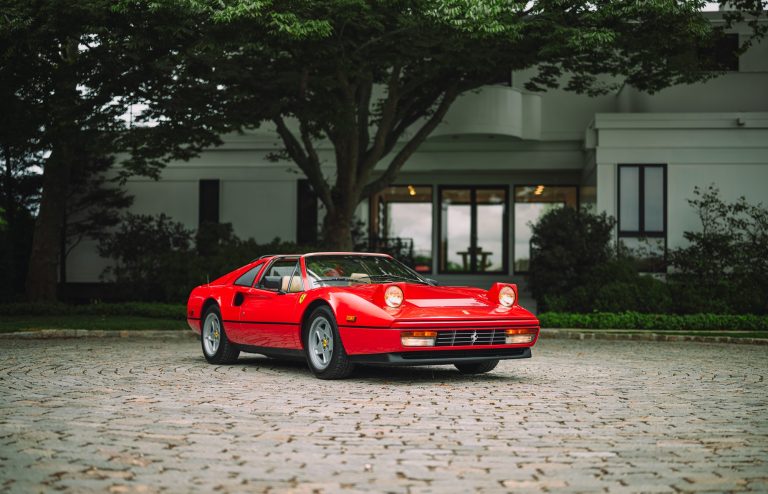 Contemporary Afternoon Snapshot
A Hampton's listing highlight
EQ's DNA is composed of rare automobile appreciation and all things out East. Our publication practically bleeds petrol and the Hamptons' salty spray. It should be no surprise that we share these loves with our brand partners who we've been zipping around this past summer with, namely one of the Hamptons' top real estate agents, James Giugliano of Nest Seekers.
On one particular Friday afternoon, after meeting up and grabbing coffee at SagTown in Sag Harbor, Daniel Hilpert, our most benevolent Publisher, and I hopped in a stylish coveted coupé, the red-hot Ferrari 328 GTS. This stylish Berlinetta was designed by famed Italian car designer, Pininfarina S.p.A., and was one of the most successful releases from Ferrari…ever, with nearly 20,000 models produced. Part of the appeal of this car is its easy maintenance, since the 328 GTS is fuel injected with a gated manual transmission.
On the way to James' south-of-the-highway listing, always interested in hearing Dan's latest yarns, no names of course, he told me of this one Equicap client who recently leased out a 1985 Porsche 911 Carrera for the weekend, then proceeded to take it to the track and put it through its paces. This is typically no issue for any rental company worth their salt who should have an array of maintenance and detailing services to get the car ready to go for a photoshoot two days later. Acquisitions-wise, Dan's clients are always on the lookout for in-demand rare autos with a particular push towards collectables, so the stock he gets to see is fluid. I typically try to invite myself along and get a chance to jump into a client's latest and put the pedal to the metal.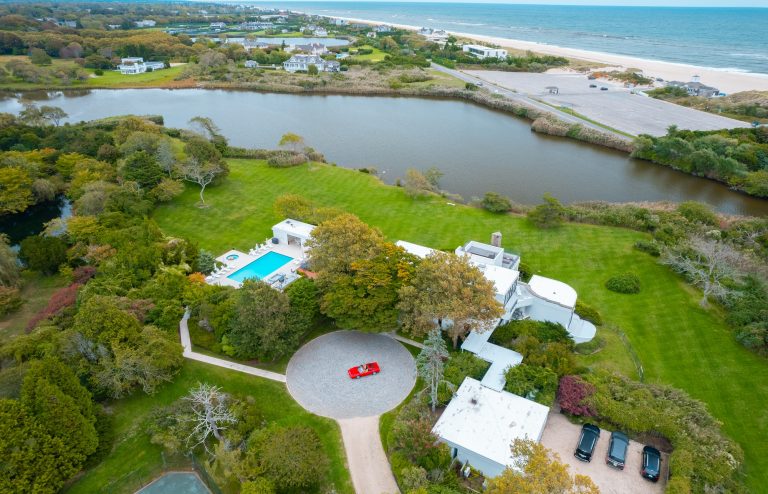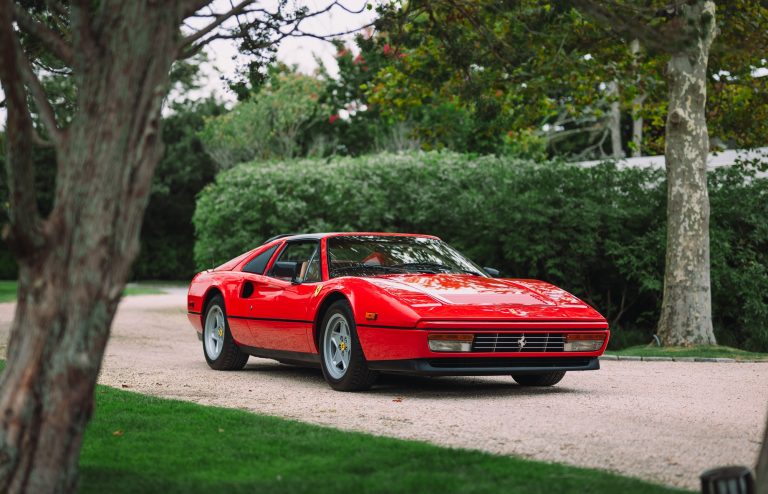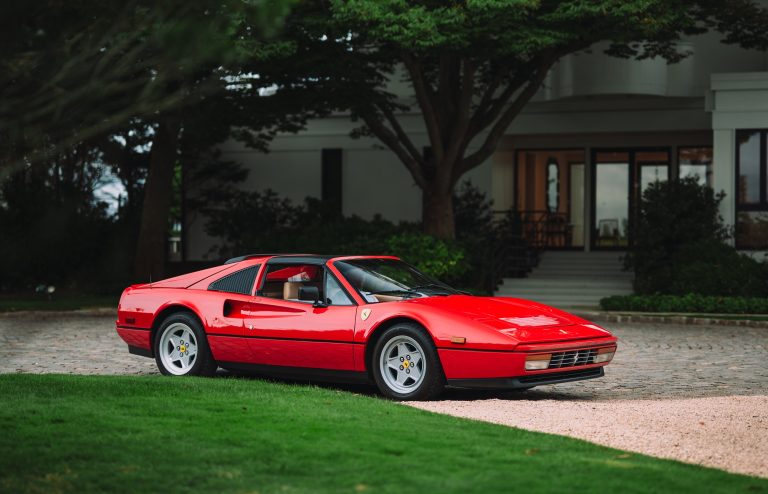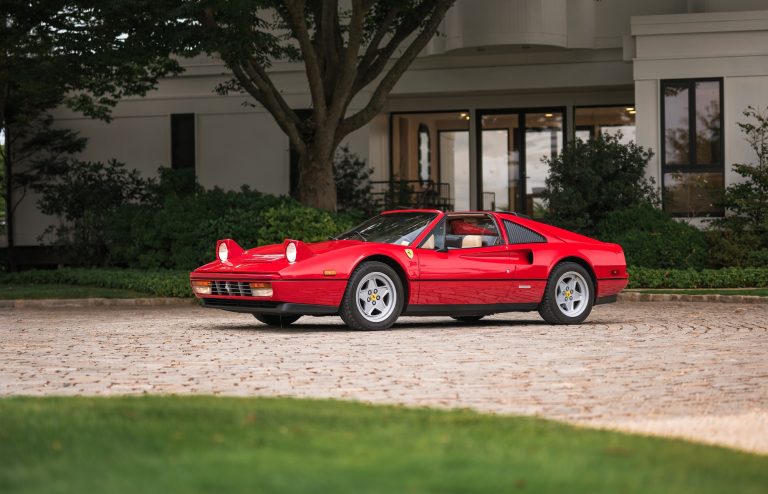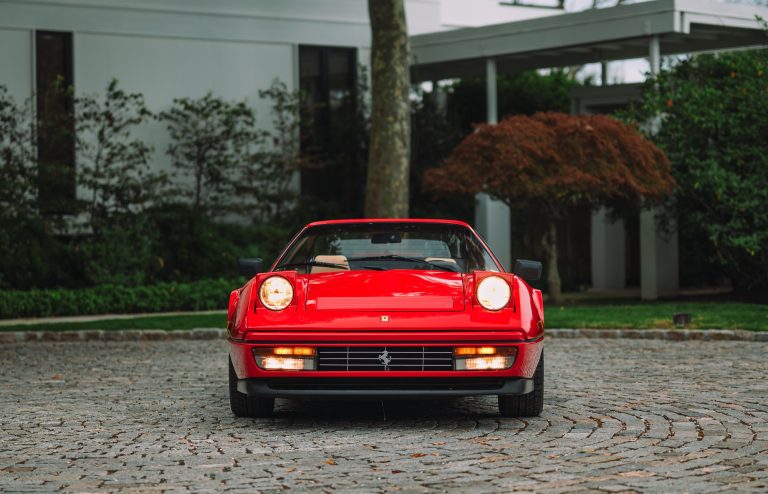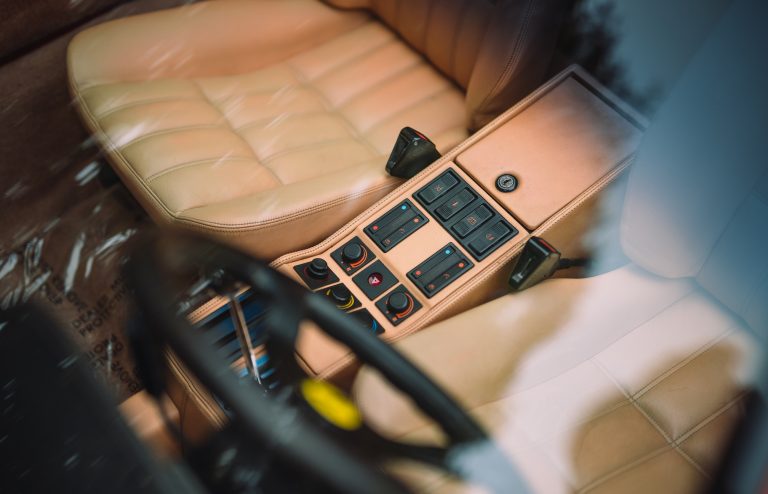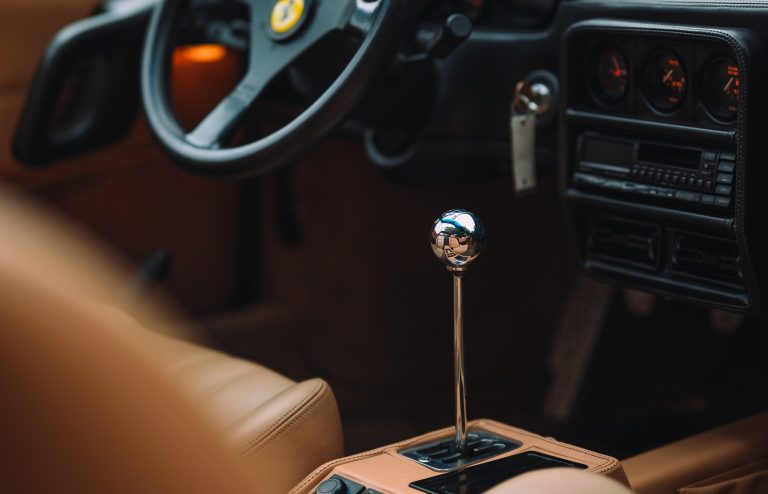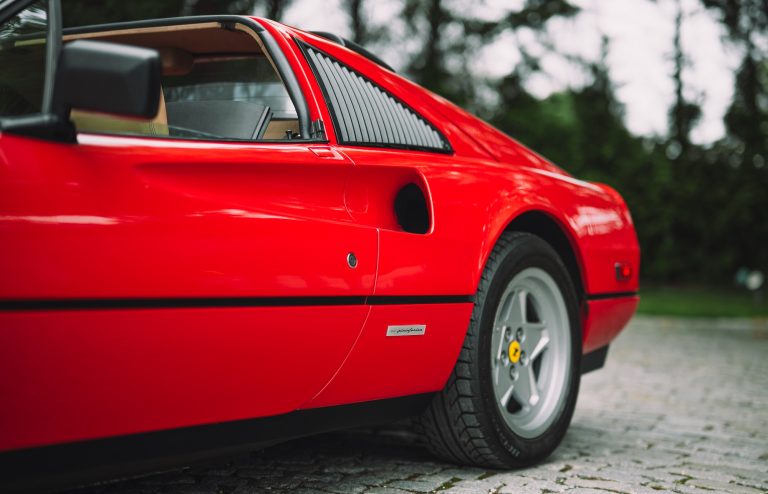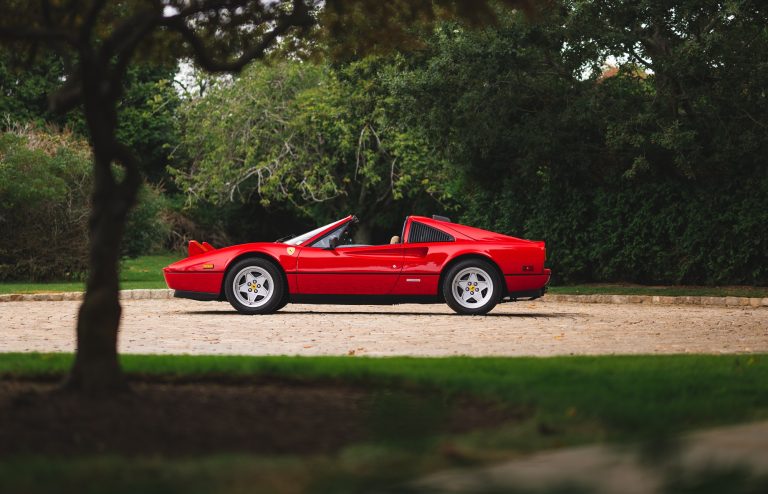 As with all go-fast cars, the journey was over too quick, and we turned down the picturesque drive. This contemporary 6-bedroom, 6.5-bath, 6,188 SF home that's perched on 5.53 well-manicured acres overlooks Halsey Neck Pond and is steps from Coopers Beach. The Har-Tru tennis court beckoned, and the pool would be a wonderful way to cool off after a good match, but it was not to be. A tour of 359 Meadow Lane, "Swans Crossing Estate," as it is called, and the rest of the property included a spa, pool house, numerous outdoor terraces and even a staff quarters. Between those amenities, the views of Halsey Neck Pond, and the benefit of supreme gated privacy within this paradisical property, I was envying the next homeowners.
We positioned the Ferrari 328 GTS on the cobblestoned motor court, while the Swans Crossing Estate provided an ideal backdrop to capture EQ's appreciation for things that go fast – whether it's a luxury listing shifting into escrow, or a supercar sprinting across the finish line.