EQ Interviews West Chin, Principal, West Chin Architects & Interior Designers
INTERVIEWED BY DANIEL HILPERT
PHOTOGRAPHY COURTESY OF Jessica Dalene Weber
We sat down with one of our favorite home outfitters, West Chin, owner of West Chin Architects & Interior Designers. We discussed what is trending in Connecticut and the Hamptons and where he thinks things will be heading.

Daniel Hilpert: Your firm WCA has had a presence out East for decades, following your clients from NYC to the Hamptons. Tell us about your recent expansion into Connecticut.

West Chin: WCA started working in the Hamptons 15 years ago. Our store West|Out East opened in 2014. At that time we focused on transitional and Cape Cod shingle style architecture. We needed to get people comfortable with the idea that modern can work with a traditional family style aesthetic. It's been a challenge to convince clients that modern is not contemporary. The details are cleaner and more thought out.

 Pre-COVID we noticed (similar to the Hamptons seven or eight years ago) a more modern architectural vocabulary being introduced, embraced and built in the Northeast starting in Connecticut and then in the Watch Hill/Westerly area of Rhode Island where we are building a ground-up modern house overlooking Block Island Sound.

With COVID shifting modern-sensitive New Yorkers to the suburbs, especially Connecticut and Westchester, we decided to open another West|Out East in Westport, a community that we consider to be very progressive in the arts, architecture and design. We had been looking to get into Westport for two or three years, and the new showroom, at 9 Riverside Avenue, is a good way to introduce people to a more modern aesthetic.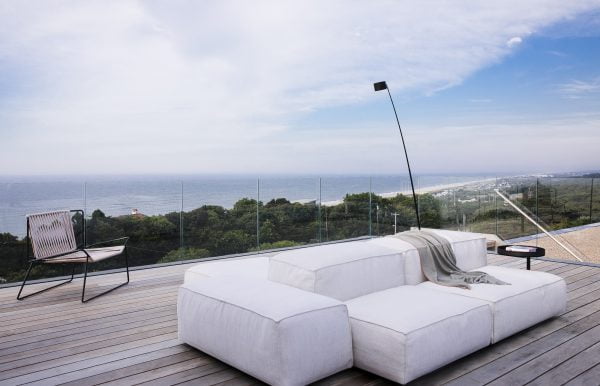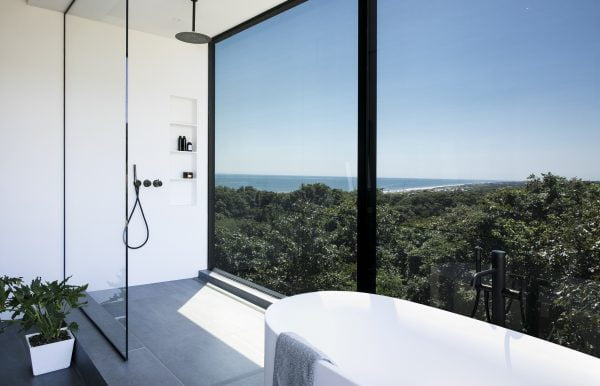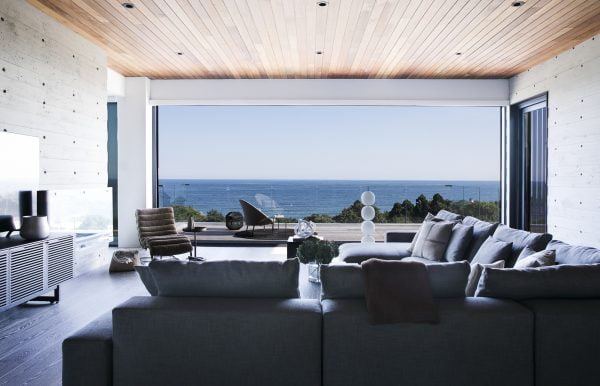 DH: Do you still see a strong demand for "compound" based living?

WC: Yes, we see a demand for compounds if they are possible due to lot size, FAR, setbacks, etc. The compound is for large families that mainly want to have a destination for their kids (as well as their future spouses and potential grandchildren) to return to for summers and holidays.

DH: And what are clients constrained by smaller lot sizes looking for?

WC: Our work-from-home clients are looking for dedicated office space now. It's an interesting dichotomy. Before COVID they wondered why they had a dining room. Now with the entire family in the house, suddenly the dining room is getting used. Our clients are looking for more light, and better furniture, after all, they're spending much more time home. In that vein, COVID has changed what homebuyers are looking for. They want larger homes and more amenities. The home gym continues to be popular. More people are now staying year-round in the Hamptons. Before COVID, Hamptonites would travel to Europe in the summer. As we head toward a post-COVID reality, we don't anticipate big changes. People are appreciating home and family time.

DH: Tell us more about your recent project in Montauk.

WC: This is a gorgeous 7,000 SF house overlooking the ocean with a huge infinity pool. Each room has an ocean view. The client was looking for a modern, open, clean aesthetic—also low maintenance. The home's durable exterior can withstand the elements. Our strategy was IPE wood, zinc and concrete for cladding along with hurricane-proof glass. We did most of the furniture. It's a very comfortable house, both inside and out, the roof terrace overlooks the Atlantic Ocean and Napeqgue Bay.

DH: Are most of your clients end-users or developers?

WC: The majority of our clients are-end users looking for a home for their family for the foreseeable future including a destination for their kids to come back to later in life. Like the Montauk house, longevity and maintenance are very important to our clients.

DH: What's the difference between working for an end-use client versus a builder?

WC: Both are rewarding. For the end-user we can include more detail. We're creating a more custom experience because our audience is clear, we're designing for a specific client/family. We have the flexibility to be more creative and can run with their ideas. For a builder we're designing for a larger market. The target is a bit vague. Not everyone likes the same color white or the same oak flooring, for example. The builder will want their home to appeal to a wide audience, not a hyper-focused few.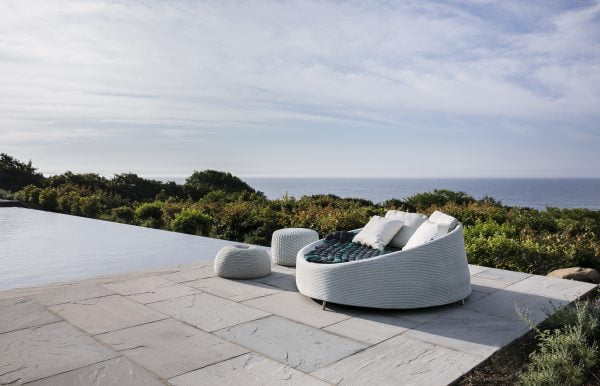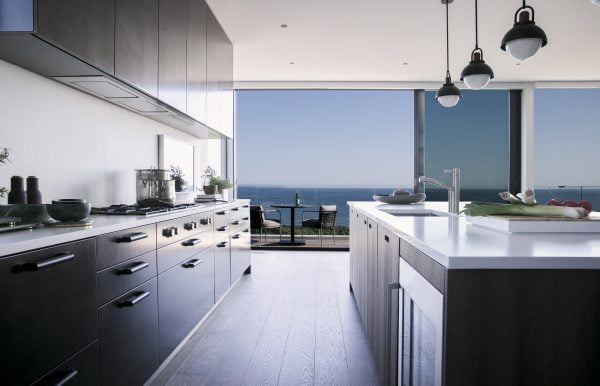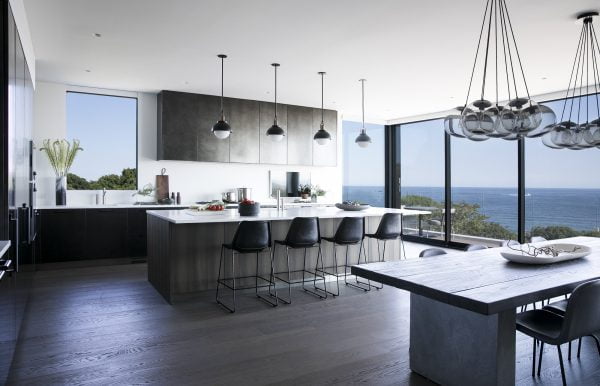 DH: Building out East can be very expensive. What role does an architect play on controlling construction costs?

WC: An architect, when diligent and working hard to listen to a client's wish list, can articulate in a detailed set of drawings what the client's wish list will cost pre-construction. This can help limit the amount of assumptions and surprises via change orders during construction. The more time a client allows the architect to detail the plans to represent the design for the contractor to build, the more honest the price will be and the less sticker shock they will have before going into contract with a contractor.

This process allows the client to make educated choices pre-construction, without being forced into change orders to keep the project going and to get the house of their dreams. Better drawings mean a better understanding with contractor and their subs, fewer questions and assumptions and a faster timeline. It is a better construction product representing money well-used on the house.

DH: Do you see activity returning in NYC? Are any of your clients renovating apartments in the city? Is demand in your NYC store returning?

WC: The demand in our showroom in NYC subsided a bit like everyone else during the COVID lockdown, but in general it has been consistently busy. Especially with our new duplex loft showroom at 133 Fifth Ave. In the duplex itself we created a curated collection, where clients can explore furniture, closets, lighting both architectural and decorative, kitchens, baths and more. It's a completely immersive setting. We picked the duplex to best illustrate to clients our design philosophy that fuses form and function to create a clean aesthetic valuing craftsmanship, and exceptional materials. The entrance is through a separate private elevator, and appointments are required for now, though hopefully that will change soon.

DH: Thank you, I cannot wait to visit.