How to perfectly complement an Aston Martin DB11 Volante
WRITTEN BY Jeffrey STeele
Behold the DB11 Volante, the most powerful iteration yet of the classic Aston Martin roadster. When accessorizing one of the world's greatest sports cars, not just any adornment will suffice. You can forget today's most popular car accessories, whether a mini-fridge, a trunk organizer or a stick-on window screen to block the hot sun.

The accessory chosen has to be every bit as head turning and exclusive as the car itself. That's why we chose the luxurious home before you as that elegant accent piece.

Newly arrived on Ox Pasture Road in the prime historic estate enclave of Southampton Village is a spectacular 10-bedroom, 14-bath shingle-style residence representing the ultimate pairing with a DB 11 Volante. Just as sleekly designed as the 503-horsepower reimagined icon parked in front of it, the 15,352-square-foot home on 1.8 meticulously manicured acres is an objet d'art worthy of the world's most discerning collectors.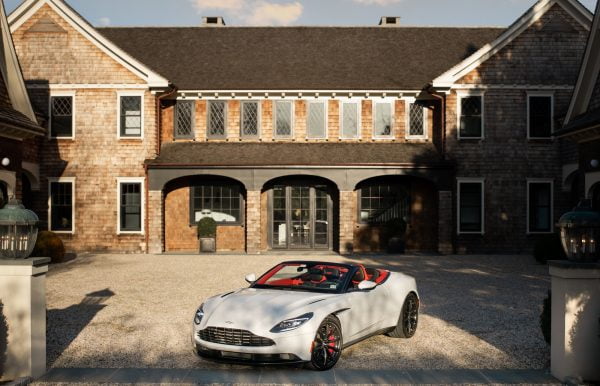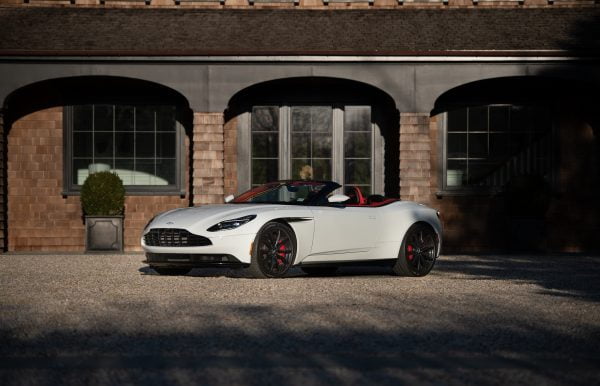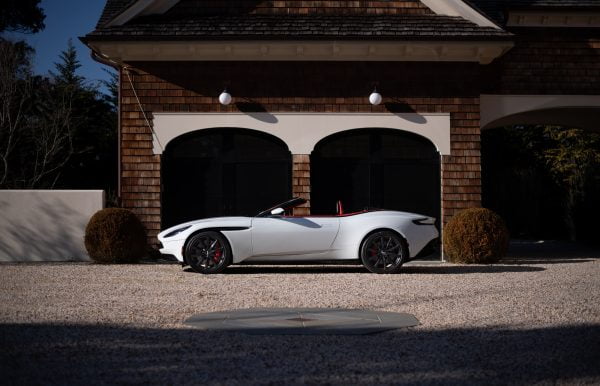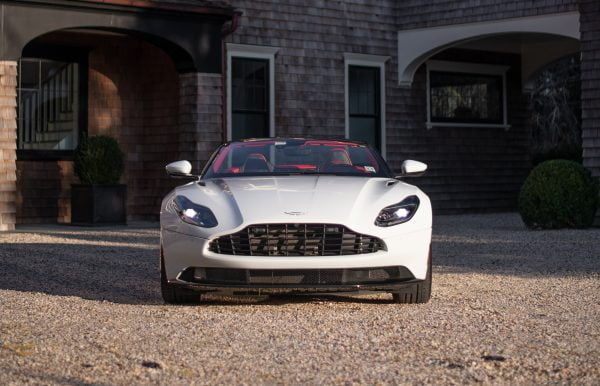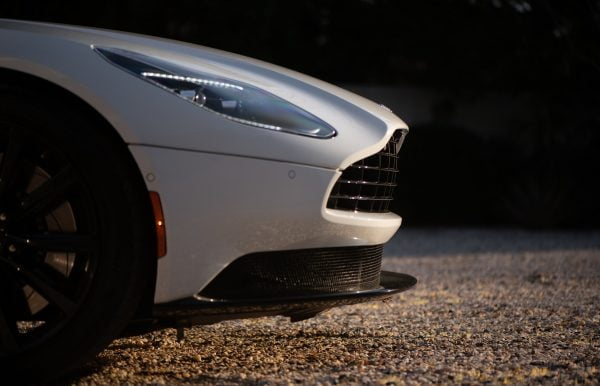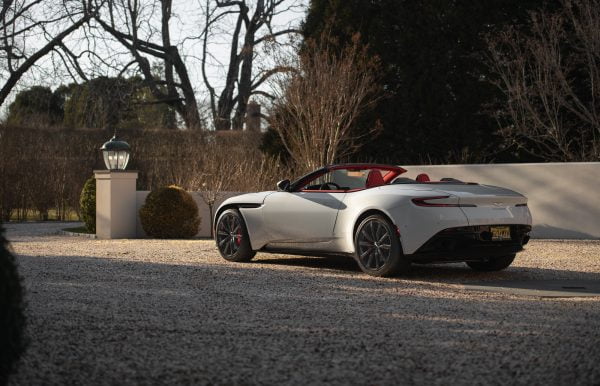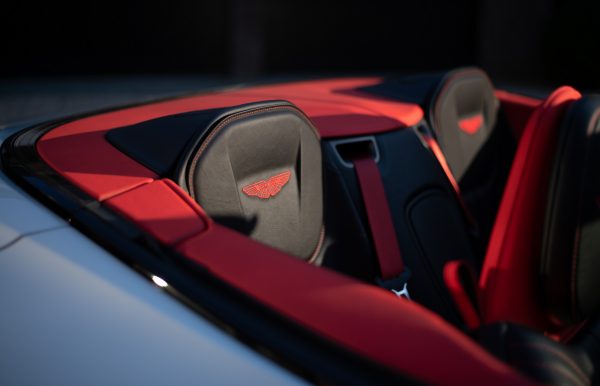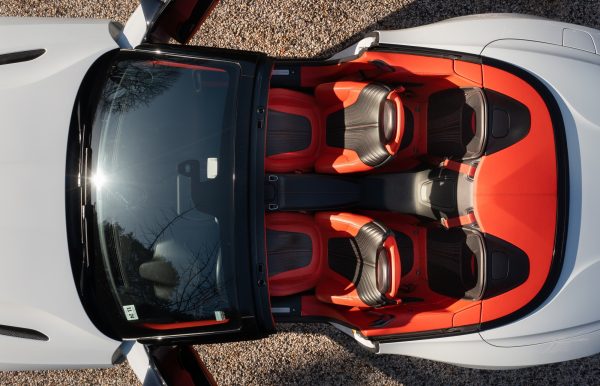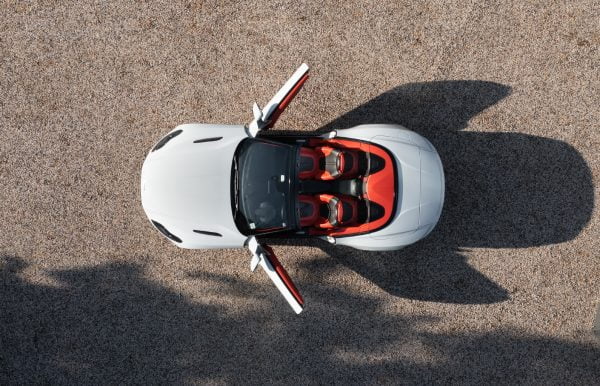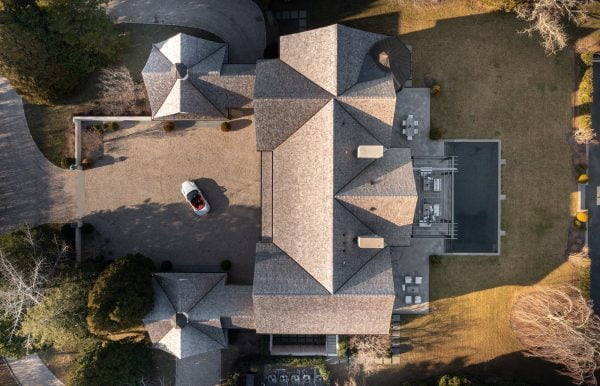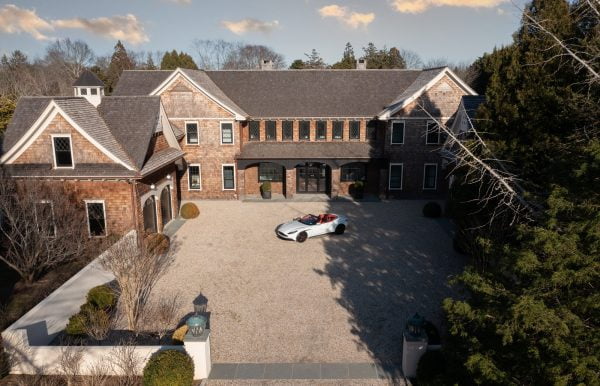 Posh pleasure
Your first awed impressions of the home take shape as you motor the foliage-lined drive to a handsome courtyard, as grand as it is sprawling. Bookended by a pair of two-story wings, a triple-arched portico draws you toward the massive double-doored entry.

Step inside this home and you'll find yourself within a 22-foot double-height foyer, an ideal vantage point to admire an array of luxurious features, from the coffered ceiling to the oversized brick hearth fireplace.

Slowly move through the rooms and you'll find each more remarkable than the last. Highlights of your tour are sure to be the custom-paneled library graced by built-in floor-to-ceiling bookshelves, and the sprawling media room with 22 plush, theater-style chairs designed to cocoon you in sumptuous comfort.

The heart of the home is a magnificent kitchen, boasting luxe chef's eat-in area, custom marble countertops and prep areas, and high-end appliances from Wolf, Subzero and Miele, all perfect for whipping up meals serving for from two to 200. The morning after the party, an inviting breakfast buffet beckons last night's revelers.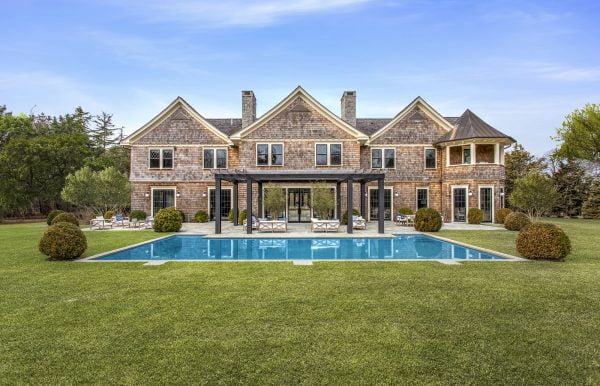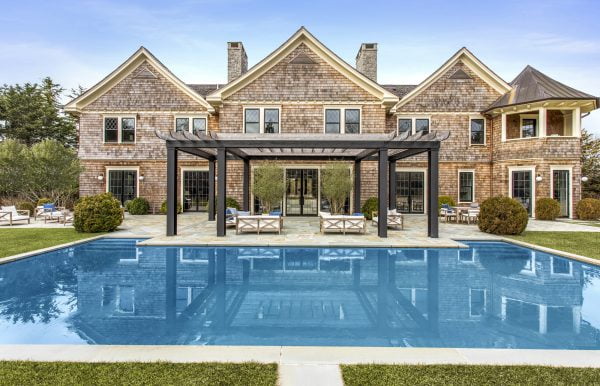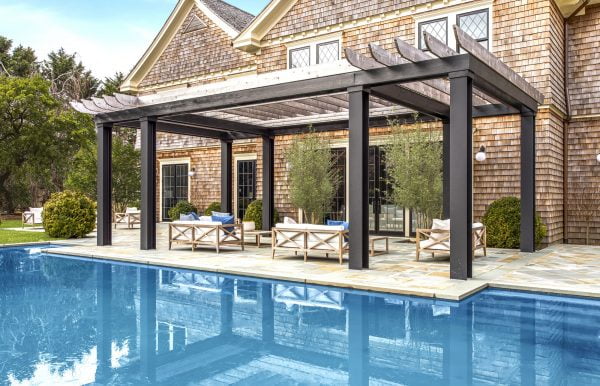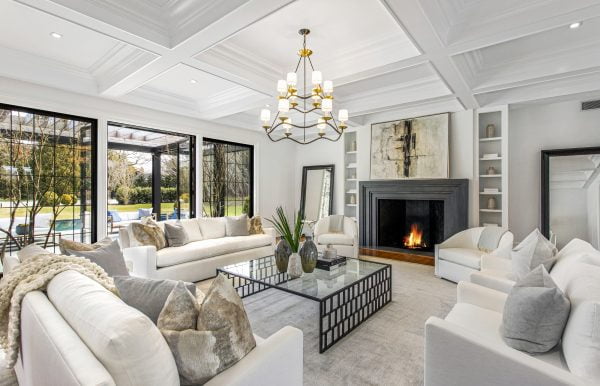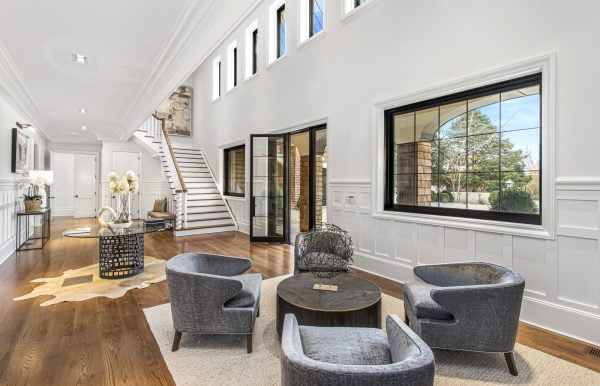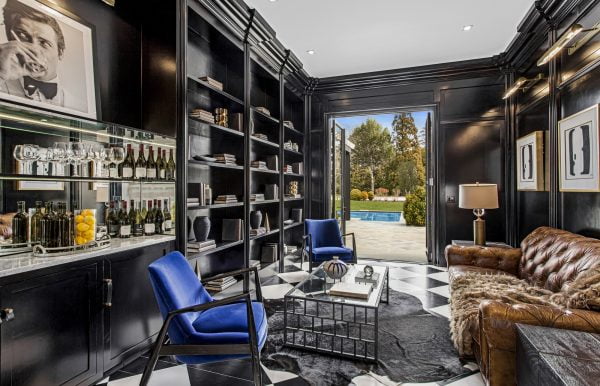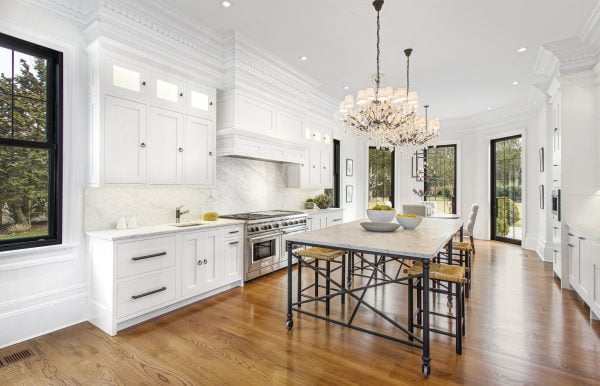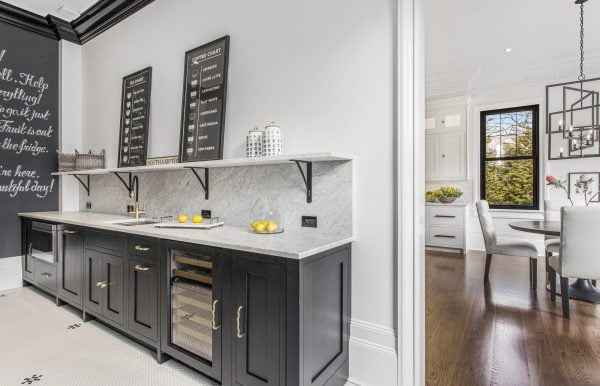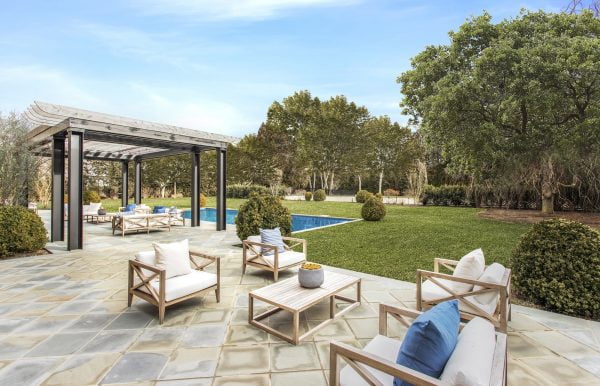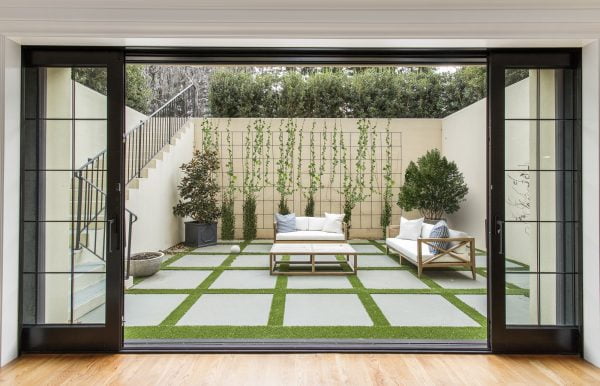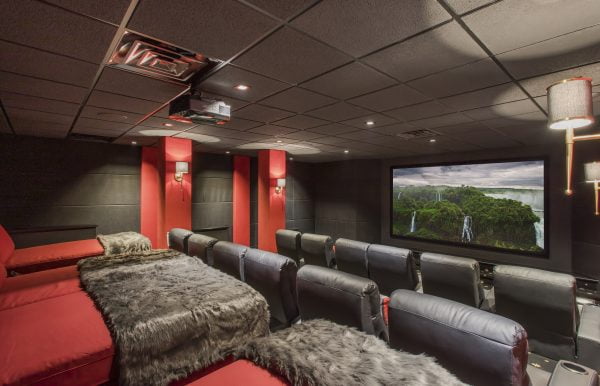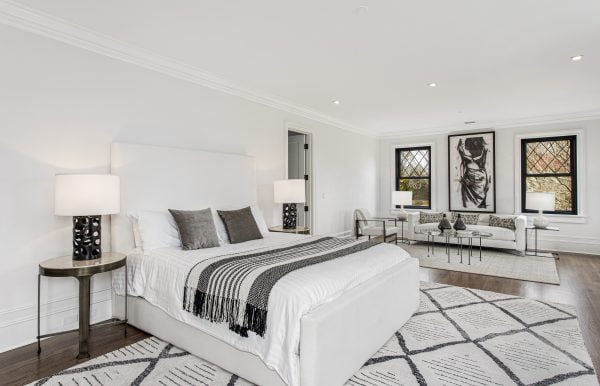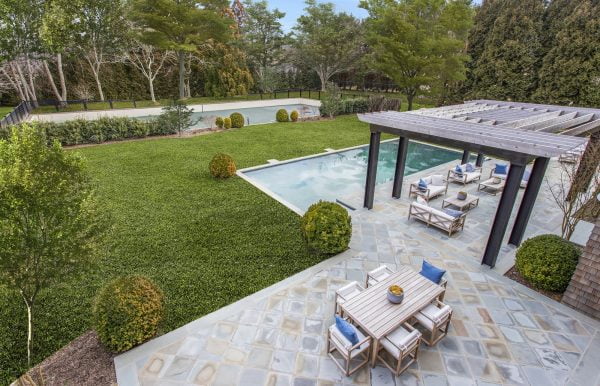 Heading upstairs
Your circuit tour will next furnish a glimpse of the four en-suite bedrooms, two-room guest suites and the expansive master suite on the second floor, before moving outdoors.

No matter the season, the heated pool tempts any visitor to its enticing aqua waters, which offer a rejuvenating respite at the end of a grueling workday. Beyond the pool, a sunken Har-Tru tennis court will leave all who eye it regretting they left their rackets at home. These accoutrements are situated within a finely appointed, exceptionally well-cared-for setting offering an abundance of much-appreciated privacy. And no wonder, for the grounds were sculpted by internationally acclaimed landscape architect Dean Gomolka.

"The estate was created for perceptive buyers who appreciate the finest luxury, and seek a home and grounds that reflect their sophisticated sensibilities," said listing broker James Giugliano. "Whether they're entertaining scores of friends or enjoying well-deserved quiet and restful family time on the weekend, they'll find everything about the residence and surroundings an elegant reflection on their stature and good taste."

A Note on Cloud 9 Exotics
The Aston Martin DB11 Volante was provided by Cloud 9 Exotics, a luxury car rental company. A select few of Cloud 9's fleet includes the Ferrari 458 Spider, Lamborghini Aventador S, the McLaren 600LT Spider, and the Rolls-Royce Dawn.