Asian-infused tranquility amid the world's busiest city
Written by Jefrrey Steele
Imagine the design, engineering, and décor hurdles that confronted the team of visionaries crafting Aman New York. Tasked with the near-insurmountable challenge of bringing the Aman brand's iconic peace and tranquility to one of earth's most electric cities was the superbly-gifted partnership of the Aman brand and Denniston Architects' Jean-Michel Gathy. Along with seamlessly melding vibrancy with serenity, the partners were empowered with balancing an array of additional countervailing forces.
From the start, it was agreed Aman New York would need to be ancient, yet at the same time modern. Its design needed to meld elements both historic and contemporary. The hotel was required to be able to showcase not just the natural, but the man-made. Influences both countrified and urban, and at once Asian and Western, were also to co-exist within the exquisite confines that would be Aman New York.
The partners' ability to successfully pull off this design legerdemain stands among the hospitality industry's most stunning achievements of recent years. That's especially so when one considers Aman New York's setting within one of Manhattan's most storied early 20th century edifices, the iconic Crown Building at 57th Street and Fifth Avenue.
Designed by Warren & Wetmore and erected 101 years ago, the Crown Building combines a neo-Classical exterior with French Renaissance detailing to render it one of North America's most stupendous exemplars of Beaux-Arts architecture.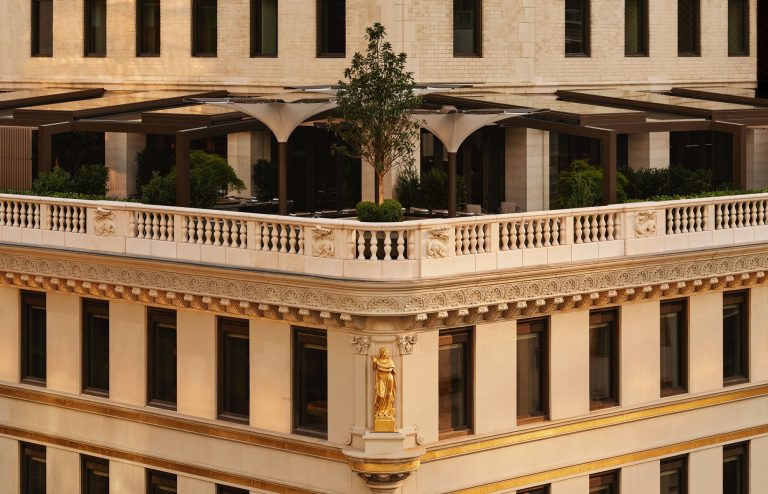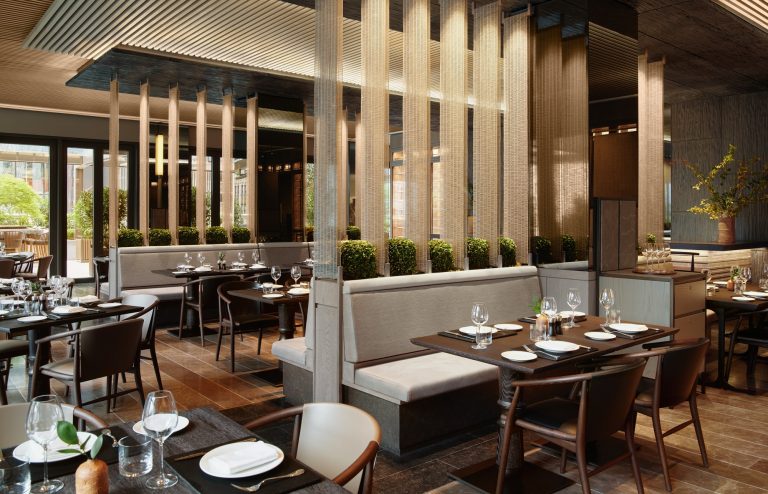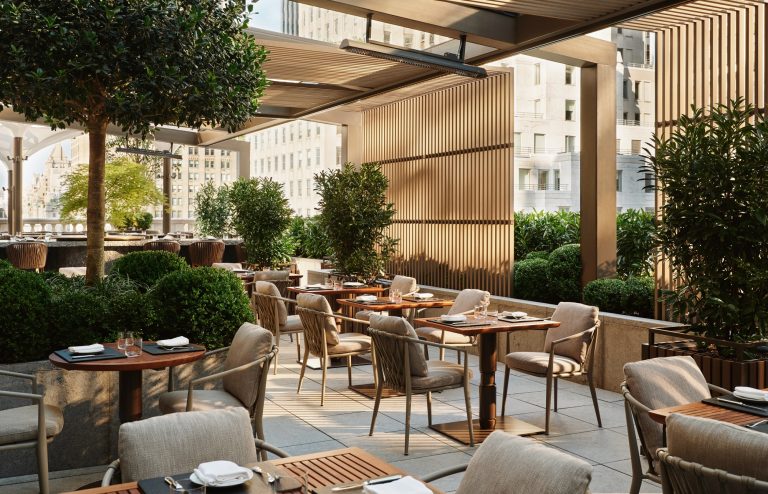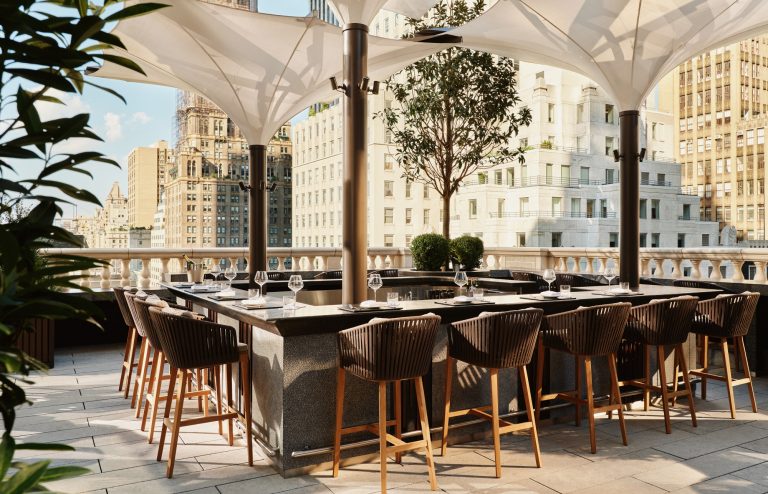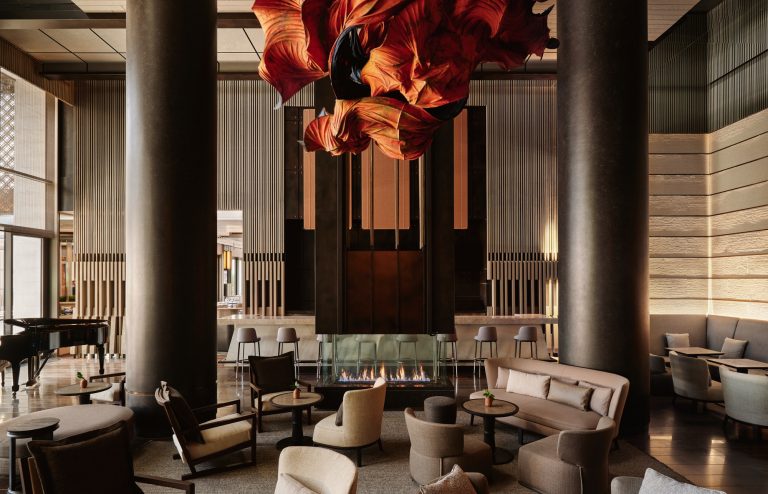 Glimmering finial
Years of painstaking craftsmanship by Aman and Gathy have produced a quicksilver metamorphosis of the Crown Building, a renewal that leaves not the smallest detail untouched. Beneath its eponymous golden finial, the Crown Building is transformed into an extraordinary hostelry showcasing 83 hotel suites and 22 branded residences. Perhaps most remarkably, a 25,000-square-foot Aman Spa confers the peacefulness of its Sanskrit-derived name, yet paradoxically does so within "the city that never sleeps."
Nowhere are the charming contrasts of Aman New York more evident than in the 14th floor's sprawling double-height atrium. A pillared place of soaring spaciousness, the atrium actually manages to imbue its smaller, clubby confines with an inimitable intimacy. Cozy fireplaces beckon imbibers into the bar lounge for creatively-concocted cocktails. From there, it's mere steps to the adjacent garden terrace, a 7,000-square-foot outdoor space that extends to the structure's 57th Street and Fifth Avenue façade's edge, and whose retractable glass roof helps make al fresco dining a year-round enjoyment.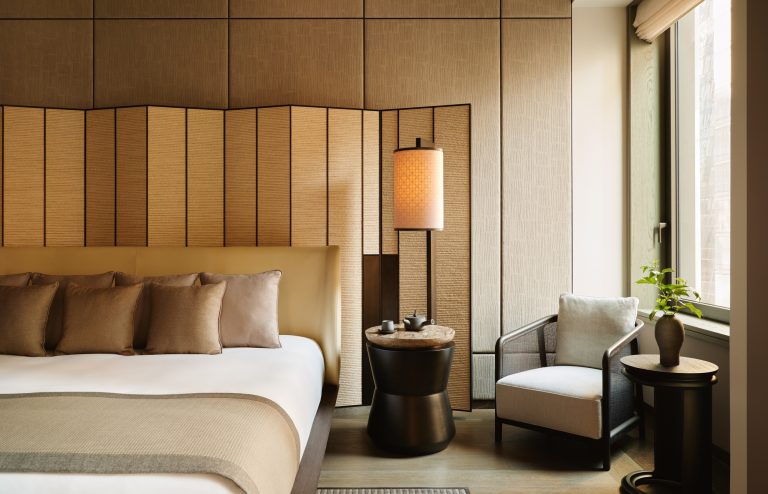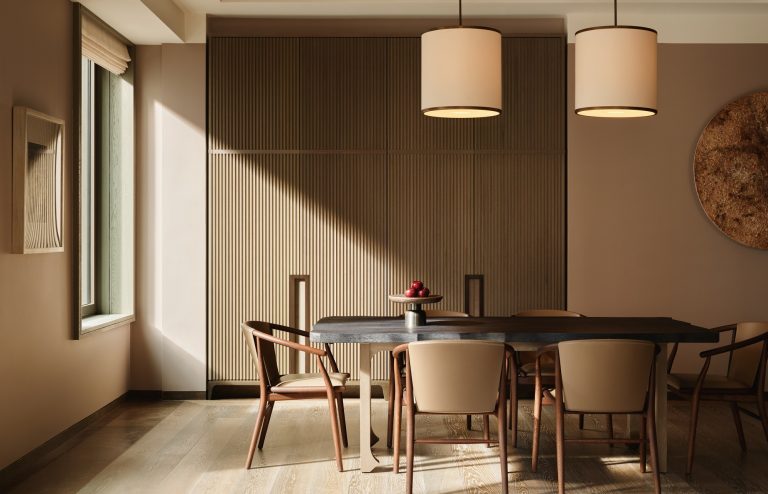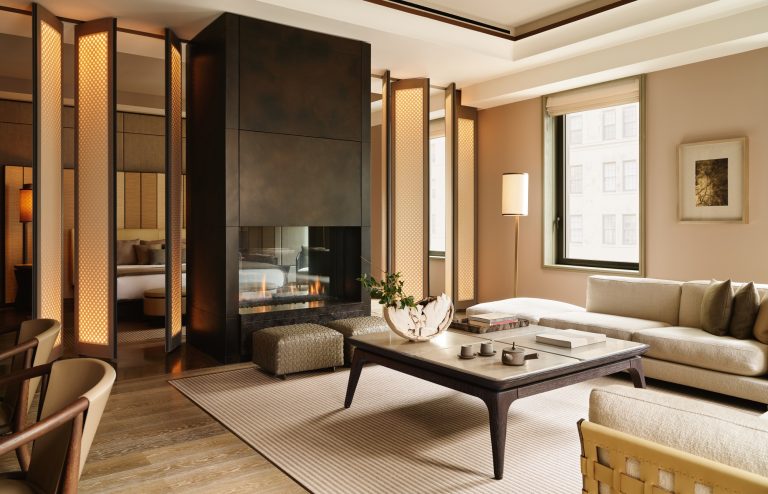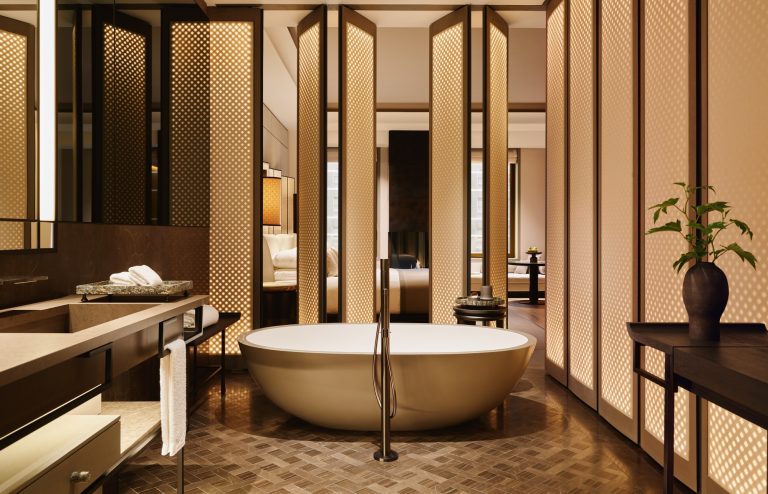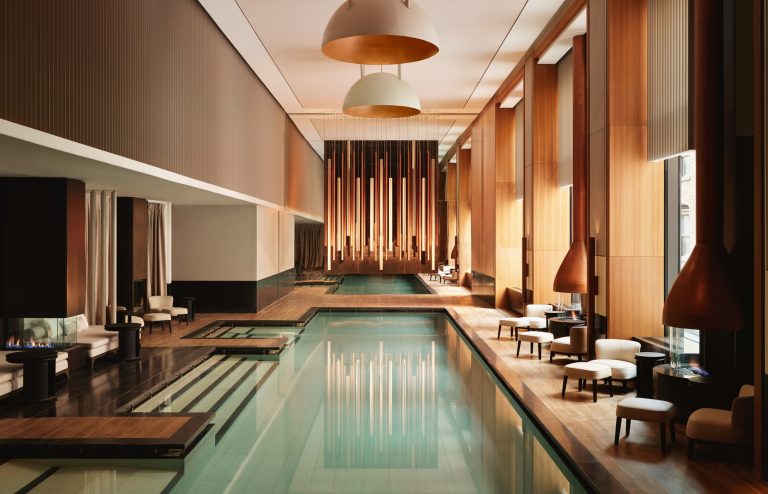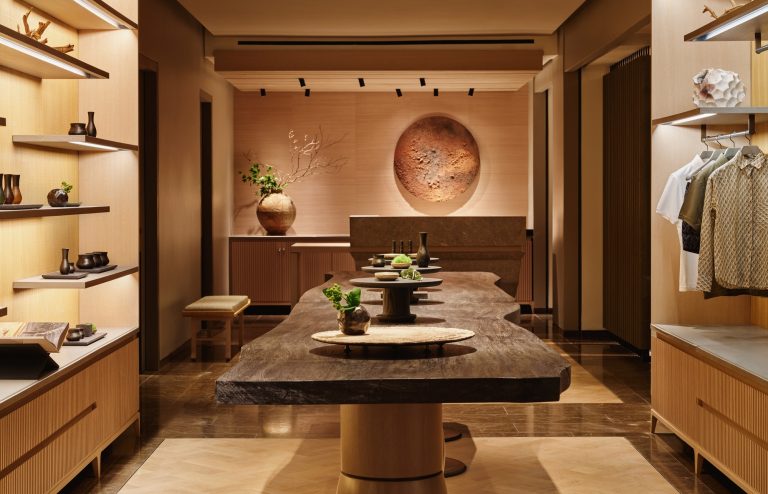 Origin sourced
What might be termed the crowning achievement of the Crown Building's remarkable transmutation may be the unveiling of Aman New York's signature restaurant concept.
In either of its restaurants, Arva and Nama, enthralled diners savor a culinary experience founded on ingredients sourced at their origins, along with flavors that transport one's sense of taste to an entirely different place and time.
"Following the success of the multi-award-winning Aman Tokyo, our strategy to bring the coveted Aman lifestyle to urban destinations continues apace," said Vlad Doronin, chairman and CEO of Aman. "A milestone opening, Aman New York marks our greatest investment into a single destination to date. The hotel introduces an entirely new concept to the city through expansive and unmatched amenities, which propels the brand forward, delivering a guest experience like no other."
Aman New York has been said by some to be "simultaneously an escape and a gathering place." It's a fitting encomium for this phenomenal auberge, which manages in a singular setting to combine a seemingly infinite number of splendid contrasts.