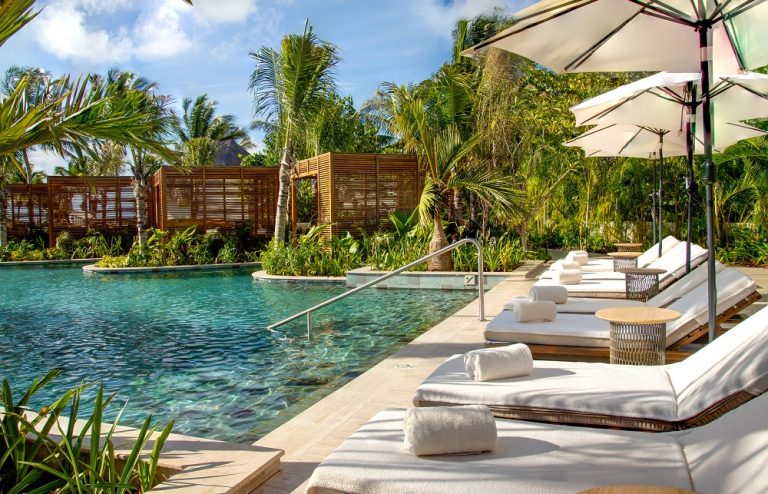 Snowbirds Flock to Fairmont Mayakoba
As winter turns dew to frost, snowbirds migrate to one particularly popular resort on the Yucatán peninsula which flourishes with flora and fauna, sparkling waters, and hospitality as warm as the Mexican sun.
Want EQ to let you in on Riviera Maya's best-kept secret? Surrounded by crystalline lagoons and pristine, white-sand coastline, the Fairmont Mayakoba offers the ideal tropical playground for those who enjoy high-class adventure. The resort is a tranquil escape secluded within a private resort community. Palm trees and tropical foliage envelop the resort, creating a beachy atmosphere that is far from bohemian.
One of the few beach resorts in the Fairmont brand catalogue, Mayakoba offers a unique opportunity to acquaint with the luxury hotel brand in a setting unlike many of its other properties. General Manager Jacco van Teeffelen expands that even though Fairmont properties are "always in the heart of each destination, our astonishing gated community embedded in the jungle makes us one of a kind."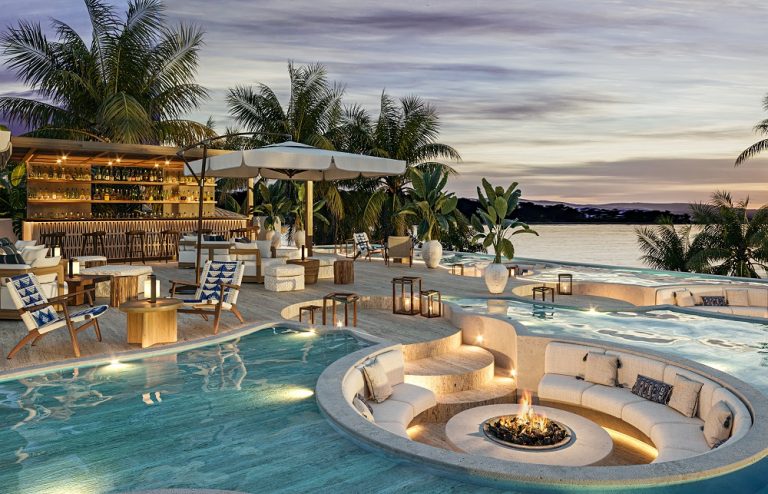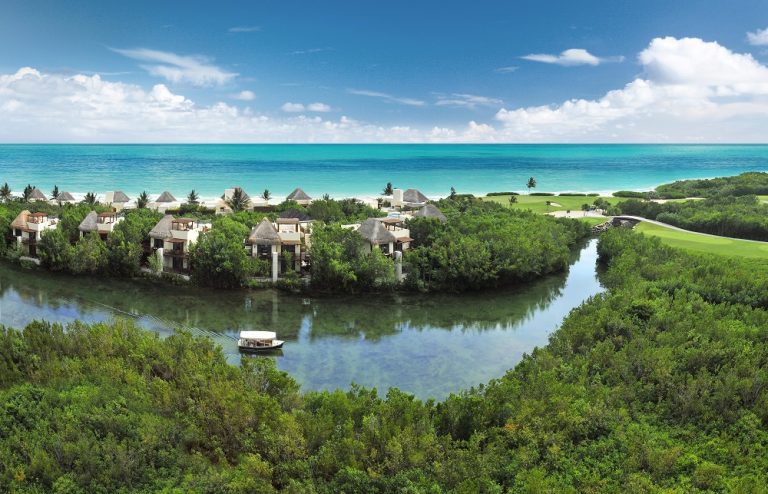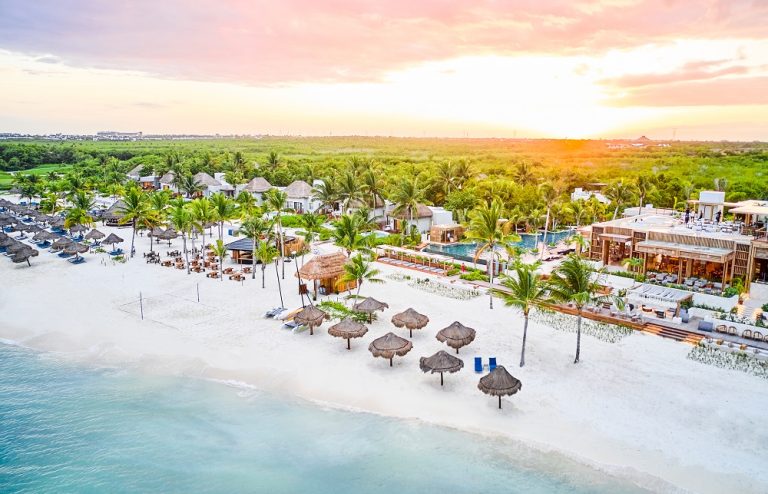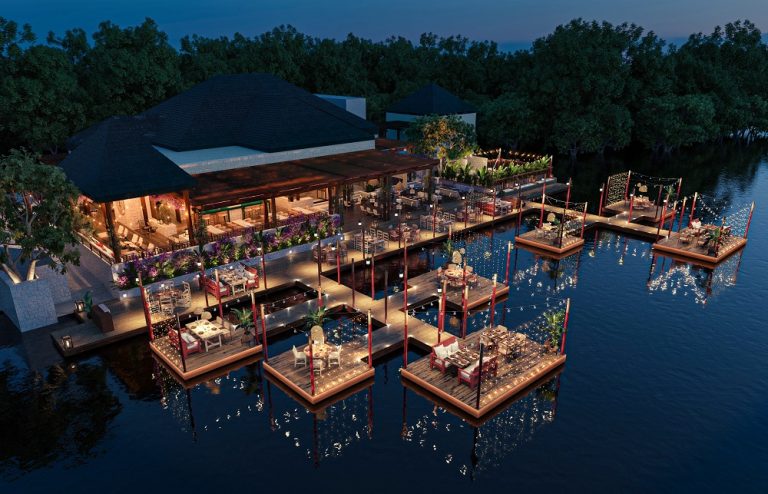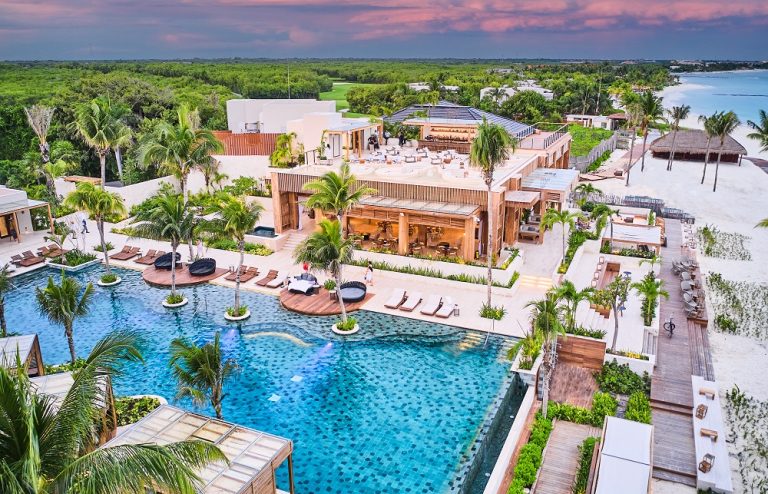 The posh property hosts 401 suites, including 34 villas/casitas. From the smallest room – the 436 square foot Fairmont Room – to the massive 2,205 square foot El Camaleon Presidential Suite, all of Fairmont Mayakoba's abodes offer luxe accommodations.
Take, for example, the fact that some of the suites open directly onto the white sand seashore, beckoning beachy respite. Want a cherry on top? Butler service is available to all suite guests. A four-bedroom luxury residence in Fairmont Heritage Place Mayakoba – which comes equipped with butler, and 24-hour valet and concierge services – is also available, ideal for families or large groups.
Following the hotel's recent renovation, Fairmont Mayakoba's General Manager spoke about how excited the property is to unveil its new facilities to both new and returning guests. The multimillion-dollar makeover consisted of a complete renovation of all guest rooms, casitas, and suites; as well as an overhaul of all restaurants and bars, the resort's three beach pools, main pool, reception area, kid's club and lobby.
Furthermore, the property has expanded with the incorporation of two new dining outlets, a second kids club, a new beach club, and three additional pools. Van Teeffelen adds, "The crown jewel of [the] renewal project is Maykana, the resort's breathtaking new beach club which brings guests an elevated oceanfront experience set in a contemporary atmosphere with sweeping ocean views."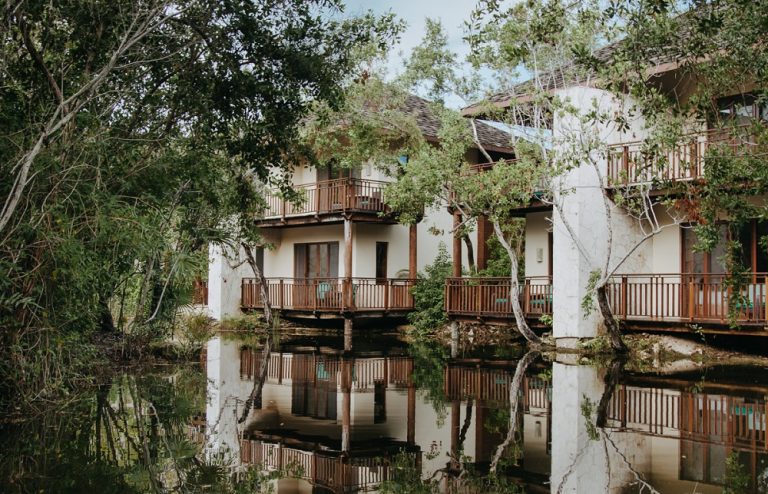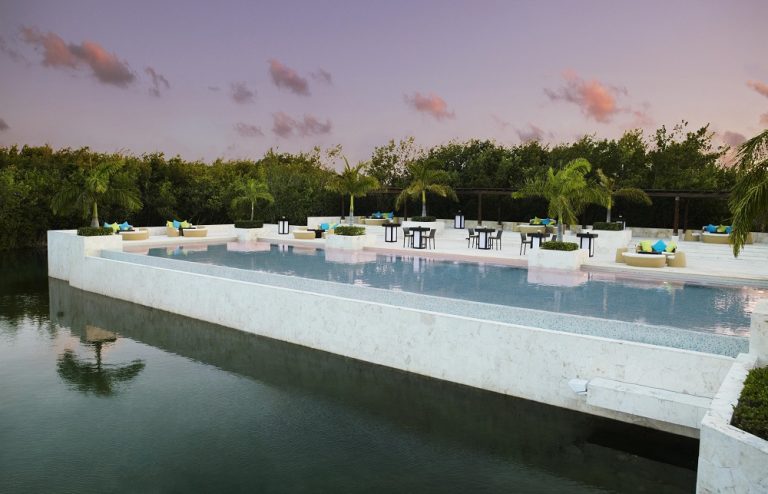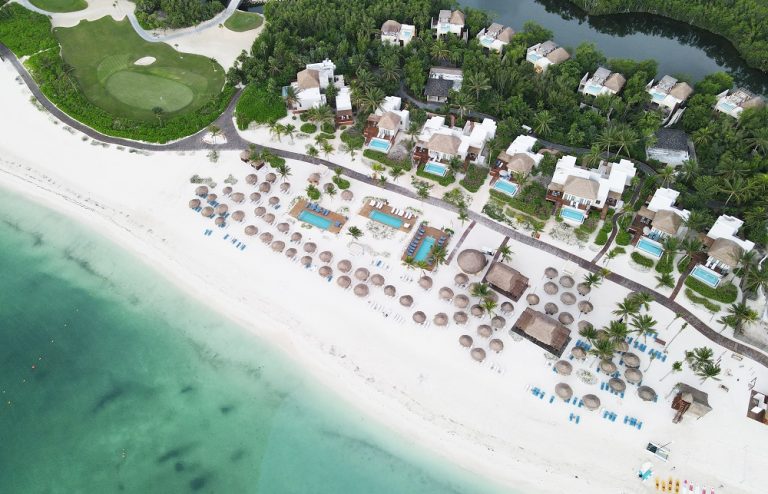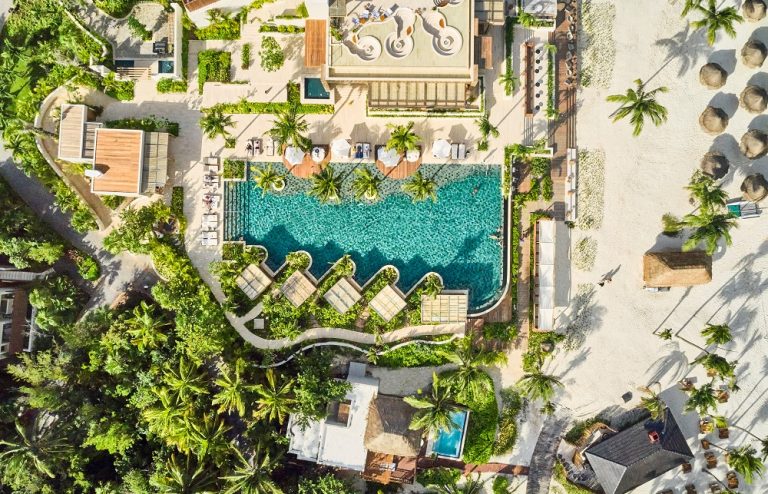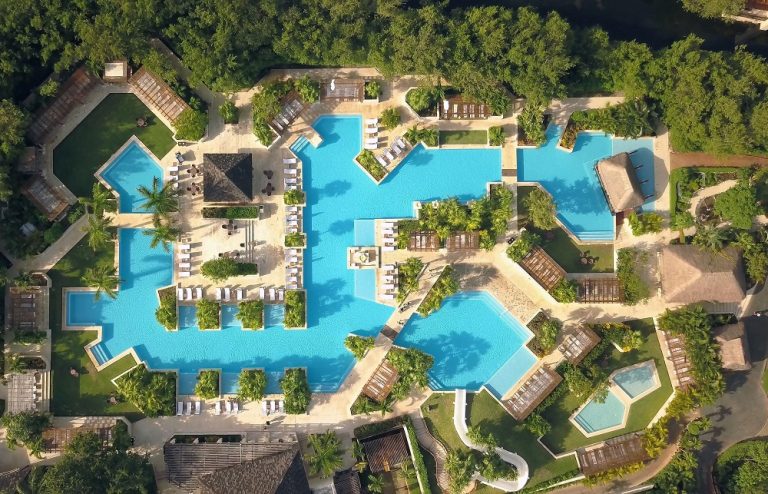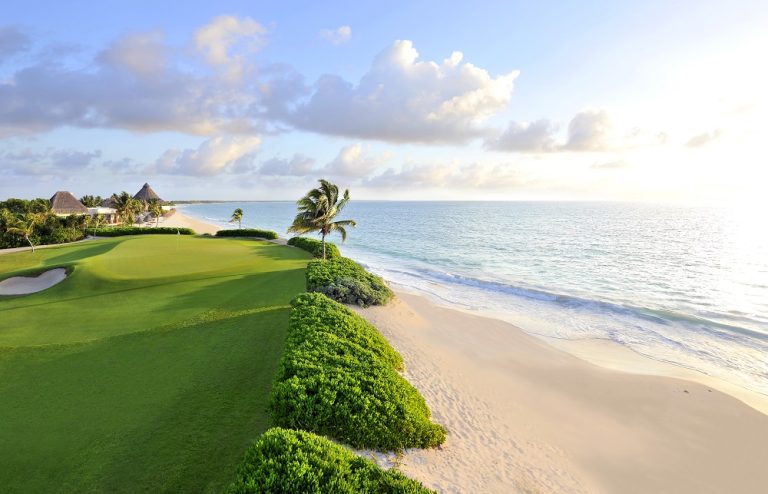 The resort's 98 acres allow guests to try their hand at a plethora of on-site leisure and recreational activities. From chartering a private yacht, growing your skills at Mayakoba Dive School and Cooking School, getting your swing on at the tennis courts or El Camaleón Golf Course, snorkeling in coral reefs, or participating in a variety of watersports, there's plenty of fun in the sun for everyone.
Travelers can further unwind at the adults-only Fairmont Spa. Here, private treatments are granted beneath the lush canopy of the surrounding mangrove forest. Spa-goers can relax in the Mexican gardens and outdoor Swiss showers. Or feel on top of the world whilst enjoying the vitality pool, sea-mineral soaking pool, and spa rooftop. Treatments include locally inspired detoxifying copal Mayan purification treatments, bath rituals, massages, manicures, and pedicures.
After rejuvenating, it's time to replenish. Fortunately, the resort also offers a host of culinary activities and tastings, so travelers can savor the local flavors of the Riviera Maya and beyond. From Italian to Mexican to American, a variety of cuisines are offered at twelve different culinary experiences.
As the resort's dining options, spa treatments, and design take inspiration from the surrounding region, it only makes sense that the resort looks to give back to its surrounding environment. Aligning action with the hotel's eco-conscious mindset, Fairmont Mayakoba is an active participant in a strategic sustainability program called Planet 21.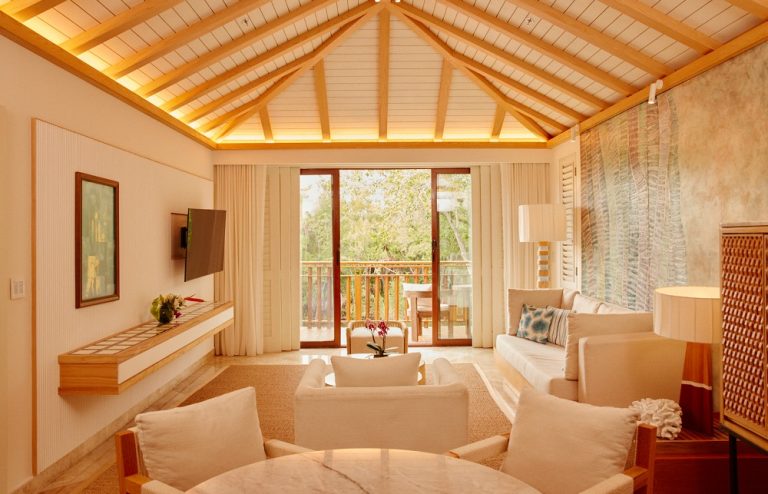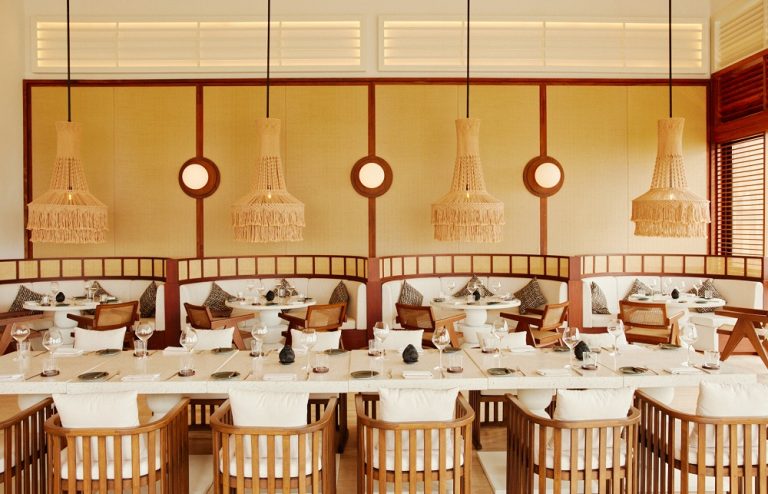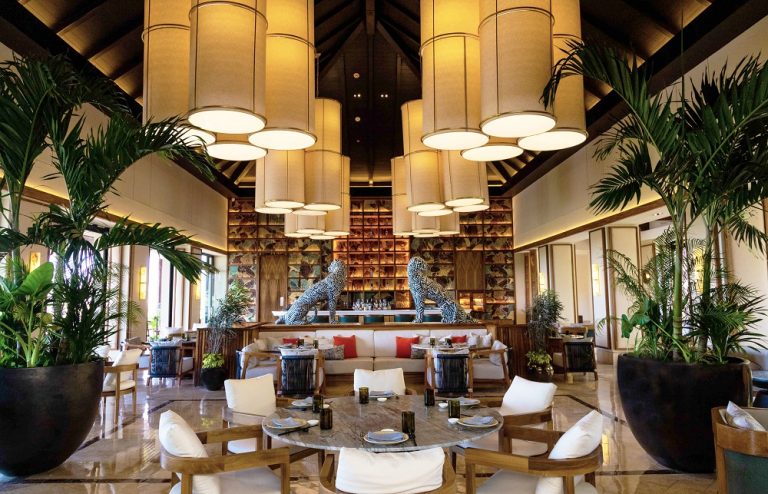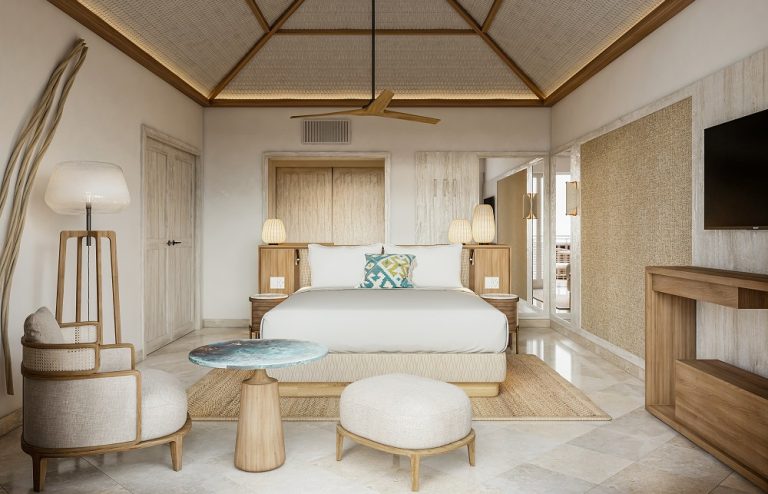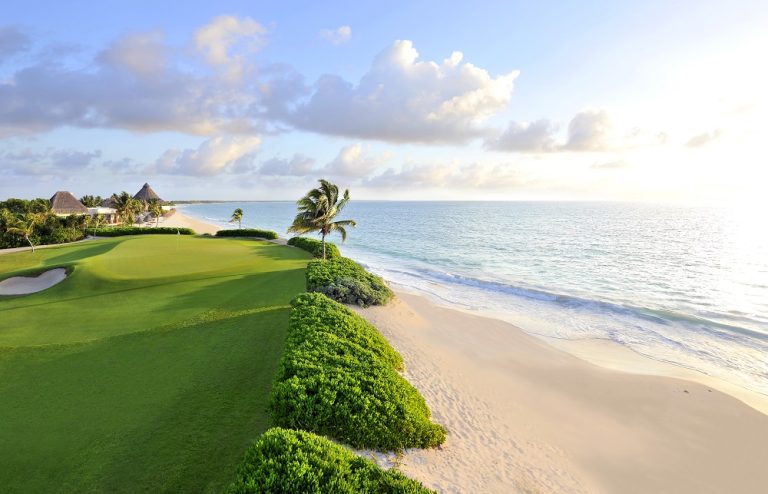 Fairmont Mayakoba's General Manager explains the significance of the property's Planet 21 certification, "Fairmont Mayakoba has been an environmental leader among eco-friendly hotels. As one of the first luxury hotel brands to achieve emission reduction targets, we embrace the sustainability initiatives developed by Accor. We believe it is our privilege to enhance genuine experiences and promote a rich cultural exchange within our communities by ensuring long-term stewardship of our planet." Through eco-conscious water and waste management programs, maintenance of the region's ecosystem's flora, fauna, reefs and natural resources, and ground naturalization projects, the hotel looks respect and sustain the surrounding mangroves and land.
Van Teeffelen says he challenges his guests, hotel colleagues, partners, and property developers to minimize his hotel's impact on the surrounding environment of Riviera Maya. Indeed, the construction of the resort was carefully executed to preserve, rescue, and relocate the plants and animals on the property's grounds.
Mayakoba continues to keep up these efforts with several grounds naturalization projects reforestation programs, water conservation and energy saving efforts, and food waste reduction initiatives. "As we look to the future, our hotels pledge to continue promoting long-term sustainability and stewardship in each of our communities," the General Manager caps.
With these efforts, Fairmont Mayakoba will continue to be a gorgeous green getaway for generations to come.