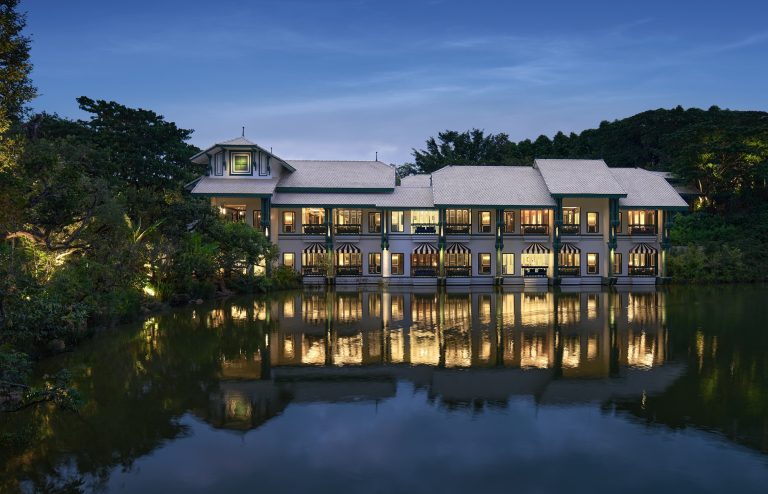 All Aboard InterContinental Khao Yai Resort
An upscale, upcycled stay in Thailand
Thinking about traversing Thailand? You certainly wouldn't be the only one, as the region has gained world-renown for its exotic cuisine, opulent palaces and ruins, and rich cultural heritage. Or maybe you're reminiscing about the past, thinking back to the glamourous era of train travel, especially popular between the capital city of Bangkok to Nakhon Ratchasima, where Thailand's first state railway was established and operated. Whichever camp you're in, one particular resort in Korat offers historical charm, contemporary amenities, and splendorous suites inspired by rail transport.
All aboard the InterContinental Khao Yai! The luxury Thai resort positions high-end accommodations in an unconventional setting: repurposed train cars. Khao Yai National Park (in which the resort resides) once served as a major transportation hub in Northeast Thailand, which inspired the design of this innovative hospitality project.
"InterContinental Khao Yai Resort tells the tale of a bygone era showcasing a story of a railway station that, if built, would have allowed people to travel to the national park more conveniently. The resort, located in a beautiful plot of land adjacent to the national park, tells the story of an old station in Khao Yai – called 'Khao Yai Station' – inspired by the architecture of a local King Rama V's era railway station and serving as a gateway for railroad travel to Thailand's Isan region," explains InterContinental Khao Yai Resort's General Manager James Sutcliffe.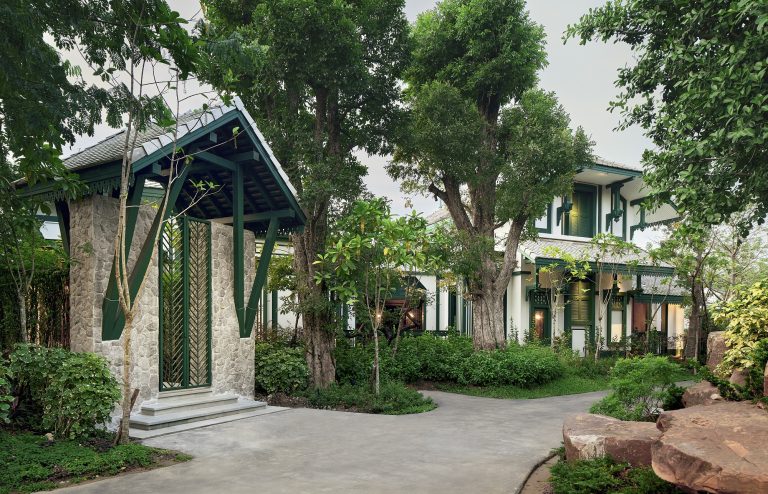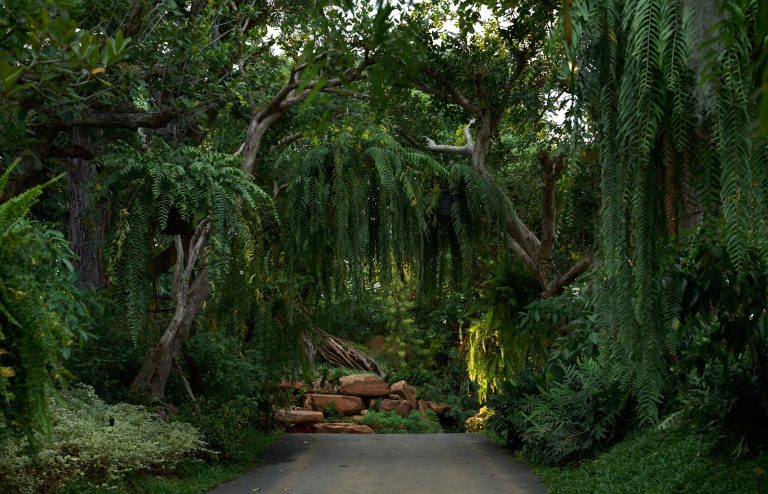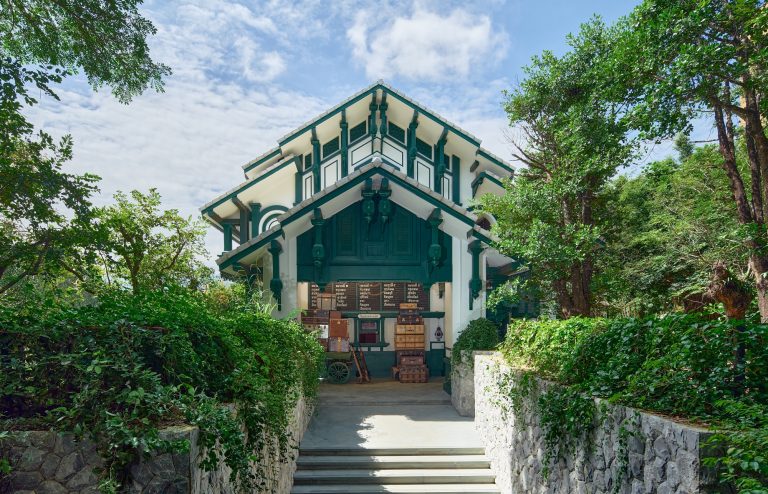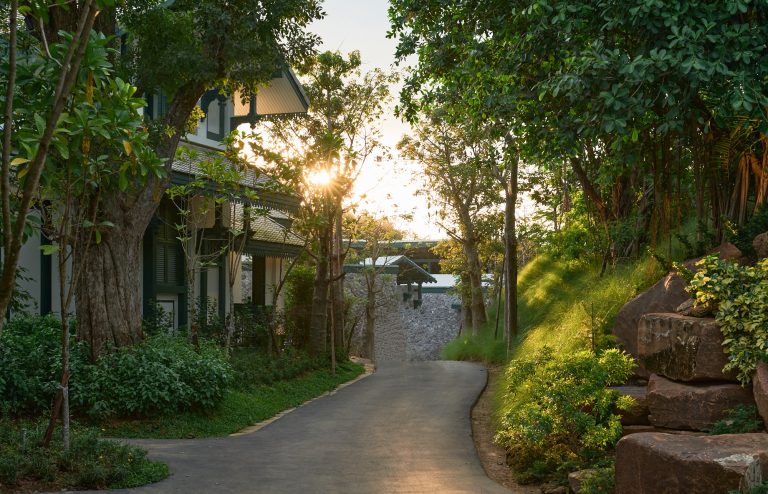 Beyond the suite's historic influences, the entirety of the resort – which spans across 19 lush hectares across Khao Yai National Park (a UNESCO World Heritage Site) and boasts five lakes – reflects the zen atmosphere of the region. Tranquil touches include the botanic garden, Somying Terrace, Waterfall Edge, Swan Lake Lawn, and the outdoor pool. These outdoor venues are flooded with foliage, natural light, and local flora and fauna – sure to rejuvenate one's connection to nature and inspire a feeling of serenity.
Designed by prize-winning architect and interior designer Bill Bensley, InterContinental Khao Yai originally featured 45 suites and rooms across three guesthouse buildings. The three main hostelries are each named after local railway stations – Pak Chong, Sap Muang and Bandai Mah. Inside of the abodes, eleven of the suites and rooms are outfitted with their very own private outdoor pool.
Guestrooms provide idyllic views of the resort's garden or lake and attractive amenities include sustainable European Byredo products, individual climate controls, and plush oversized towels, robes, and slippers. A restful night's sleep is practically guaranteed with these accommodations, alongside the tailored pillow menu.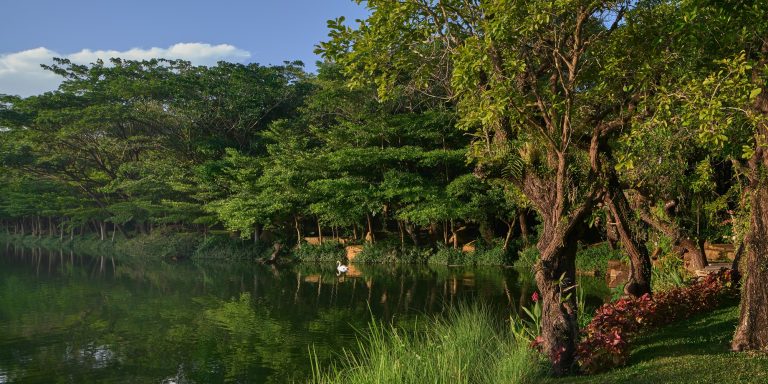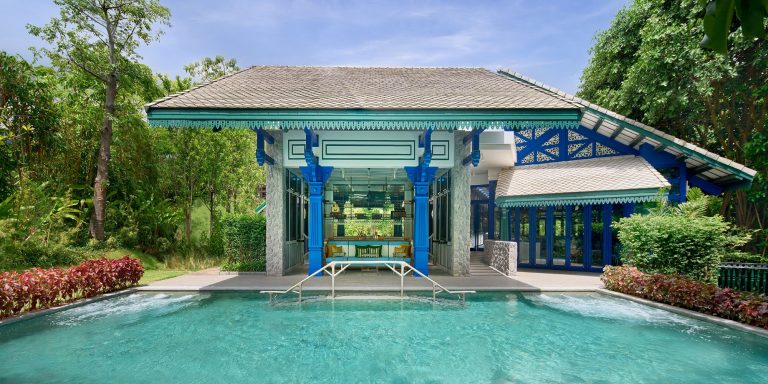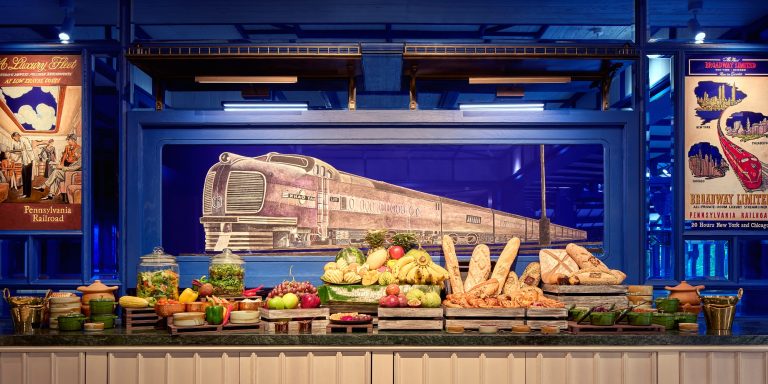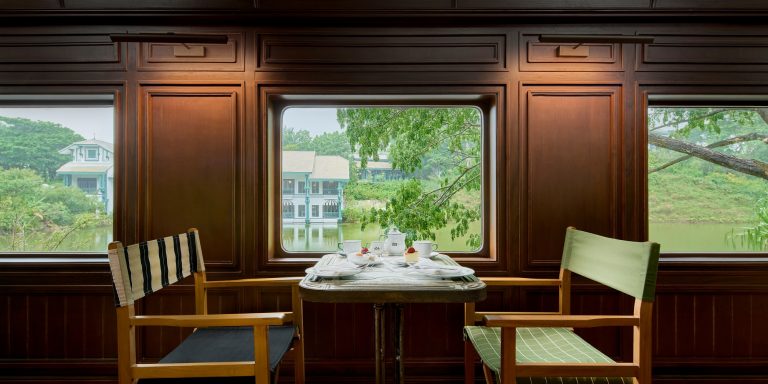 Since InterContinental Khao Yai Resort's original construction, a second phase of renovations has taken place, expanding the property to include 19 signature upcycled train car suites. These dreamy, timeless converted train cars beckon guests with warm wood, Victorian era outdoor bathtubs, and romantic lakeside vistas.
Bensley explains how the vision of turning train cars into luxury hotel suites was first conceived, "the concept came when I was on the highway going towards the old airport, and I was looking down onto the old trainyard, full of old rusting train carriages there, and I thought how cool would that be, to upcycle these carriages? That was where the idea first came from… it just struck me." He continues, "The hardest part was finding the trains. You would think that they're just sitting out there and rusting and so forth but actually no, within Thai society they are very much coveted, and they cost a lot more than they are really worth."
"Even though they are sold at public auction, there are the 'right people' to sell them to – this Old Boys Club of Trains if you will," continues Bensley. "To get the few that we did was like pulling teeth and we overpaid for them. Renovating and all that was easy."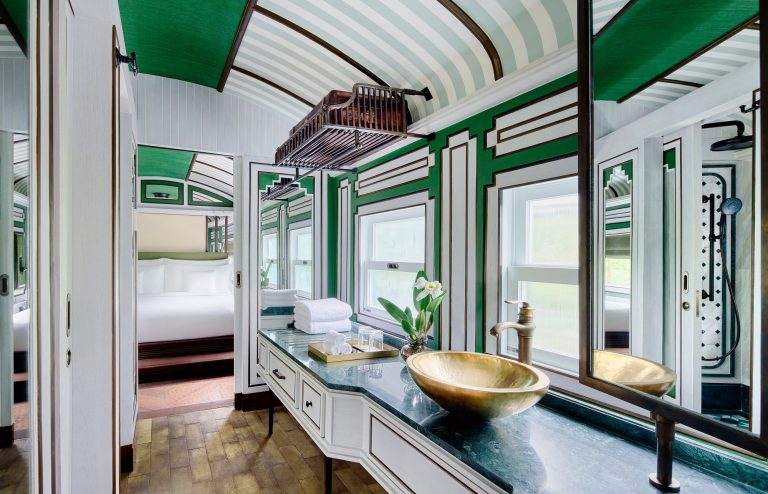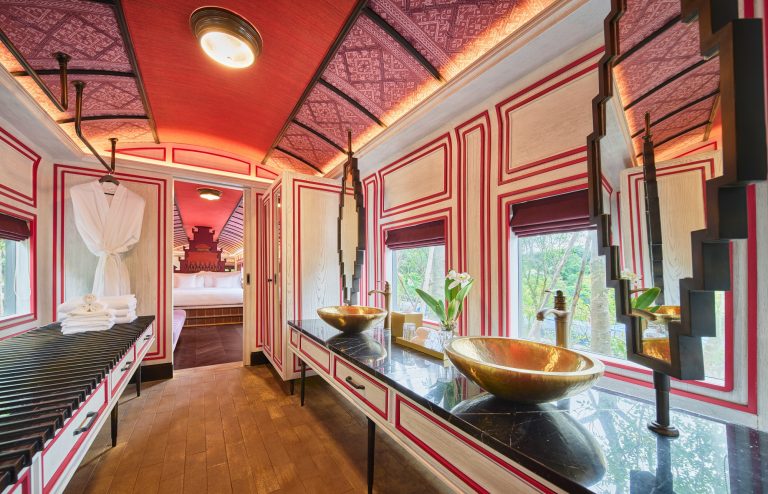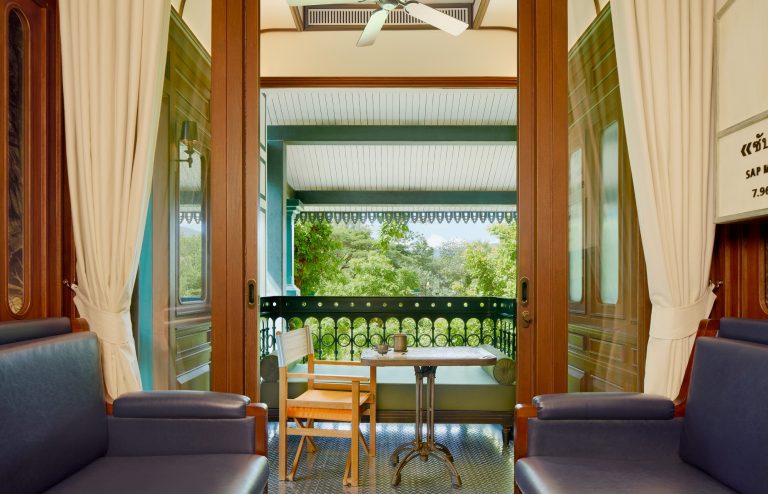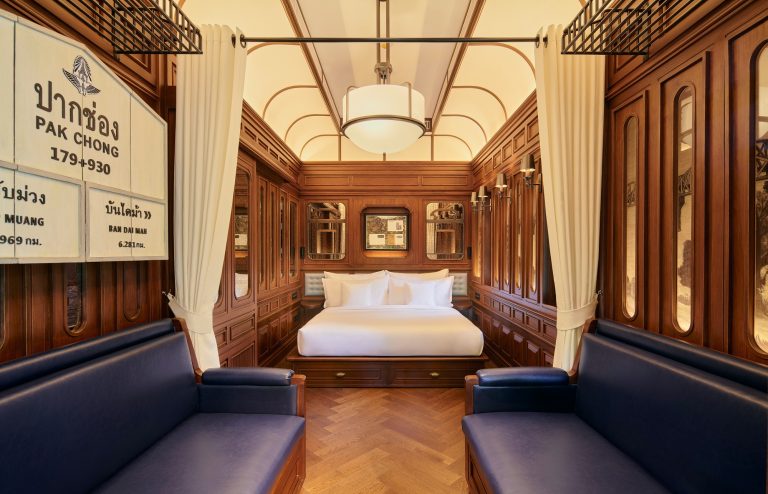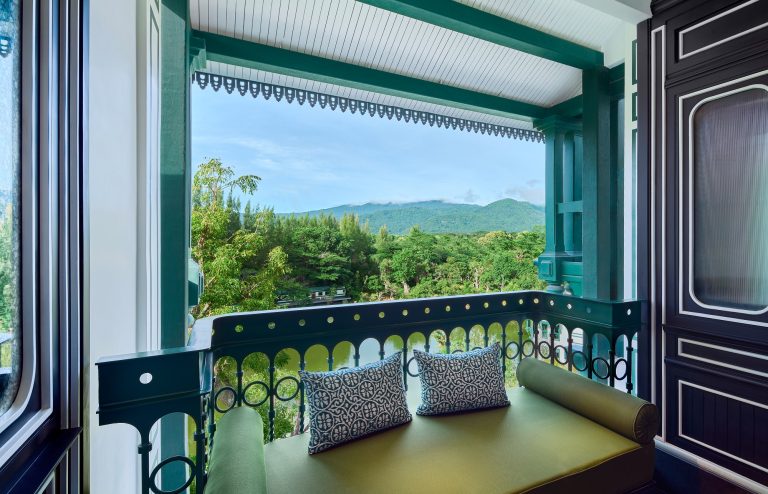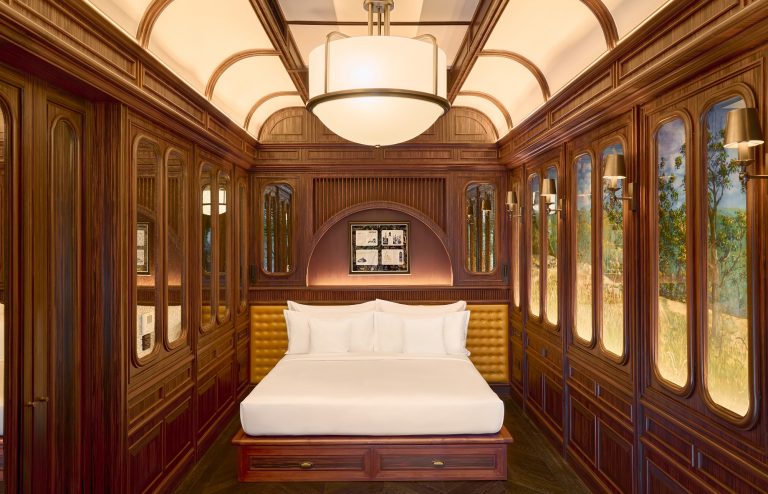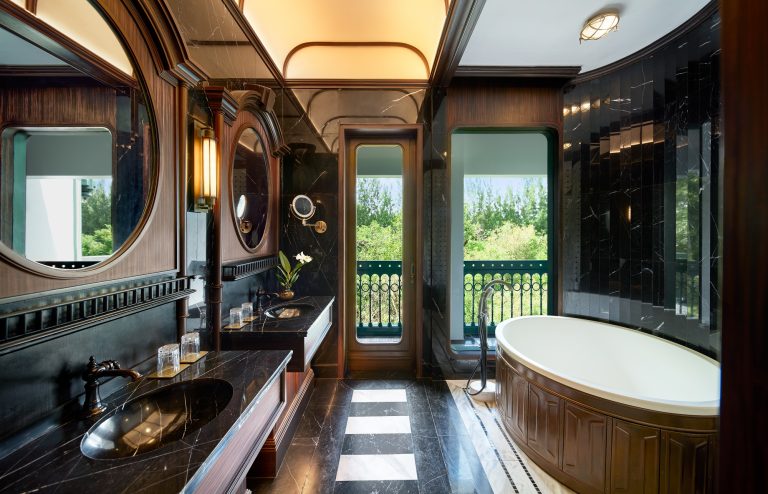 Recognizing the unique, innovative vision of the resort, Sutcliffe remarks, "We are delighted to be sharing the beauty of Khao Yai with guests from around Thailand and beyond. InterContinental Khao Yai Resort will set the tone for unbounded adventure in the area, marrying deep knowledge of the destination with an understanding of what luxury means to the discerning modern-day traveller."
Immediately upon arrival, visitors are ushered to the vintage- ticket counter- inspired check-in with a traditional stationmaster bell. Beyond, the concierge, railway memorabilia, vintage trunks, and old train tickets invoke a sentiment of whimsical wanderlust. Throughout the main house, wall hangings inspired by the railway signs that once decorated train stations around the province transport visitors back to the past. Furthering this feeling is the resort's tea carriage, positioned in a restored railcar. Enjoy high tea and the high life while indulging in sparkling wine, champagne, and Thai origin coffee and tea.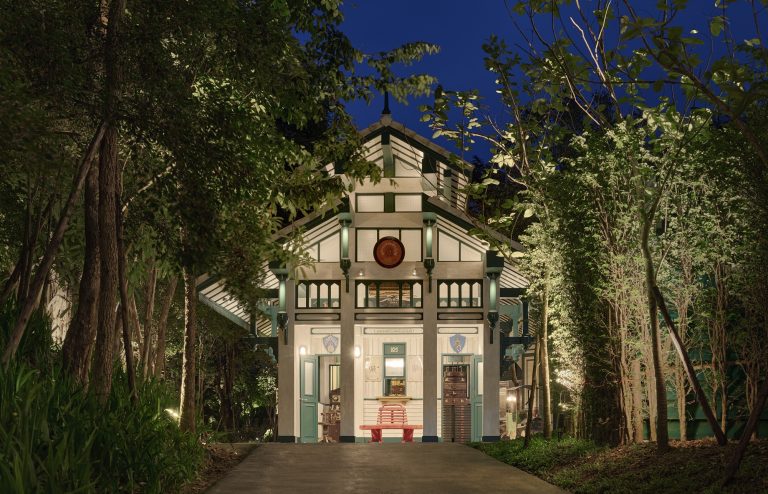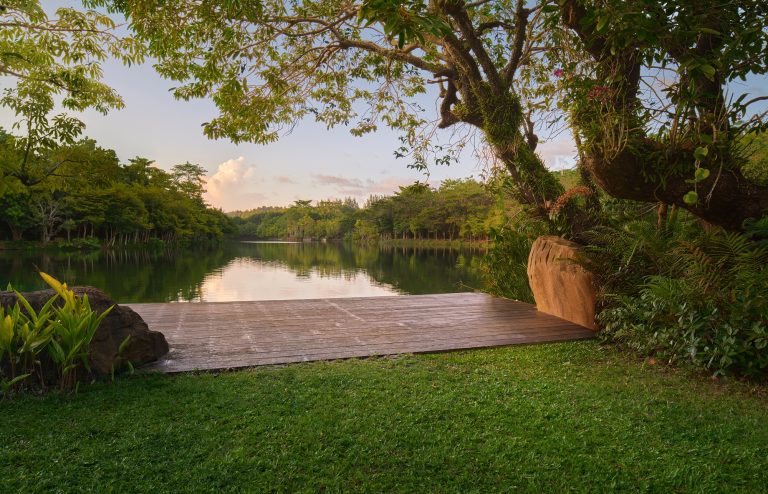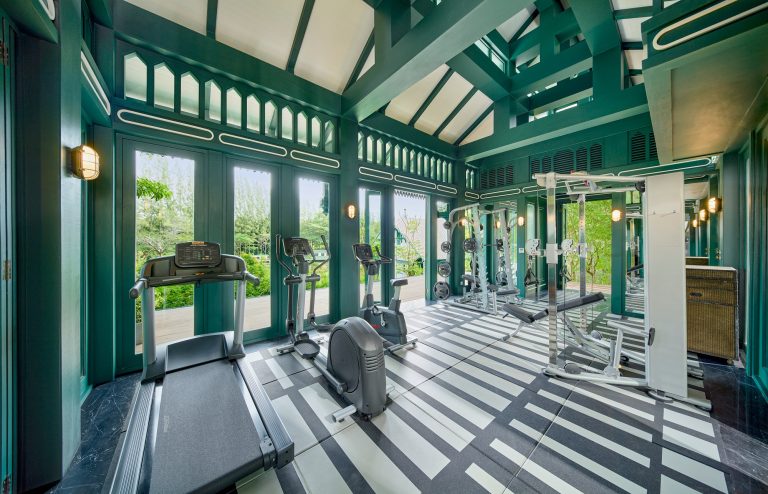 Bensley comments on how he transformed these heritage elements in a sustainable, luxurious, contemporary context, "By nature if one is using antiques in a modern context, sustainability is tied in, as there is nothing more sustainable than using what we already have. This goes for huge elements like the train carriages repurposed as hotel suites, but also details like the artwork, which is made entirely from antique maps, articles and posters collected at antique fairs in Paris and Lincoln." The architect and interior designer caps, "I firmly believe that not everything in a hotel needs to be new and would much prefer a hotel in which everything was recycled or upcycled!"
While the resort emphasizes past sojourns across Thailand, visitors are unlikely to ever want to leave the periphery of InterContinental Khao Yai Resort after experiencing the tranquility, luxury, and historical charm of this unique property. Looking towards the future, Sutcliffe finishes, "Later this year, an elegant French brasserie and a speakeasy bar will be added to the selection of dining offerings, [along] with resort's spa that use[s] 100% organic local spa product[s], and the brand's signature Planet Trekkers programme (kid's club), further enhancing the guest experience."