Experience the notes, nuances, and niceties of Napa
Imagine this – the warm sun is shining on your back just as the golden hour hits. Wine glass in hand, you gaze out at a seemingly endless stretch of ripe orchards, plump with California's finest grapes. You take a drink from the chalice, slowly savoring every drop as you sink into your soaking tub. You close your eyes to take another sip and feel your shoulders drop as your worries melt away.
Back and undeniably better than ever is Meadowood Napa Valley – the resort that makes this seemingly too good to be true daydream a reality. Following the property's closure in September of 2020 due to fires that damaged the antique estate, Meadowood is now restored and has a new lease on providing the best in Napa Valley hospitality.
"The purpose of Meadowood has always been to serve and support the wine growing community of Napa Valley, and that commitment never waivers," says Meadowood's General Manager, Patrick Nayrolles. "Although the impact of the Glass Fire changed the number of accommodations and some of the amenities we offer, we have evolved in many ways to deepen the connection that Meadowood has for our guests, employees and members and stay true to our core purpose."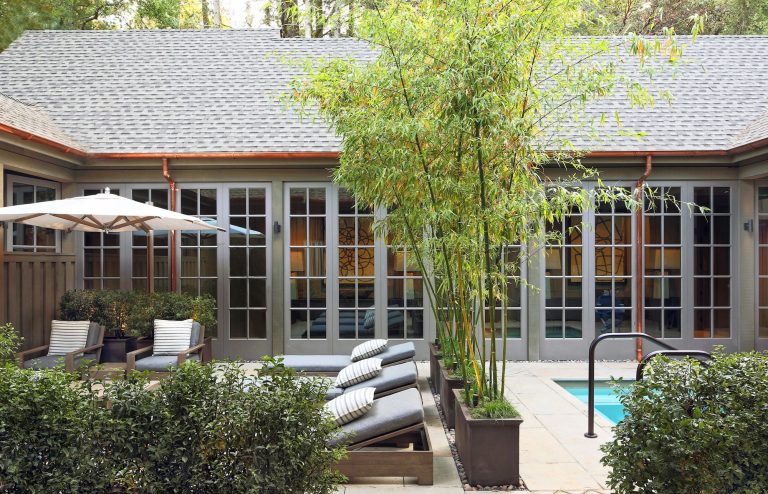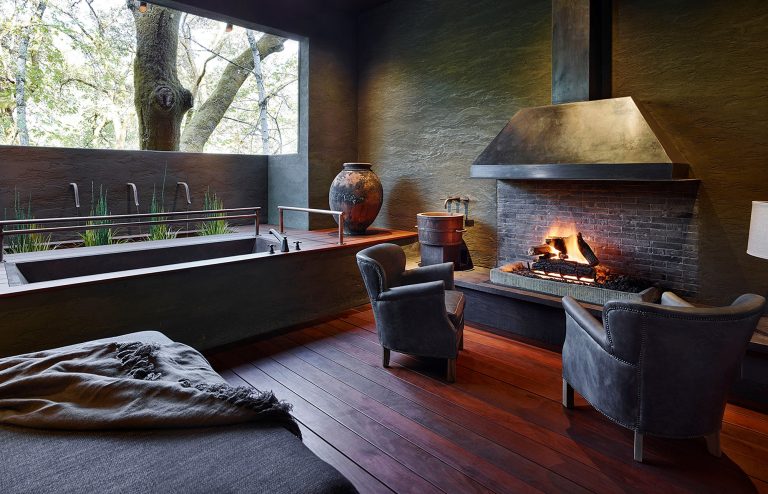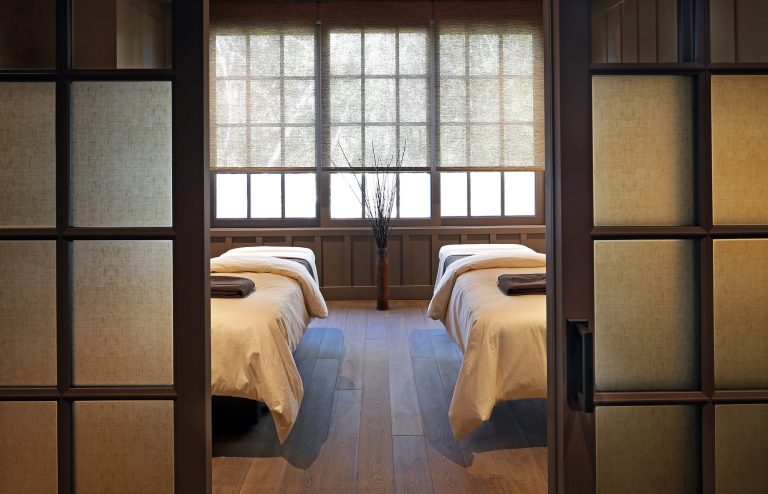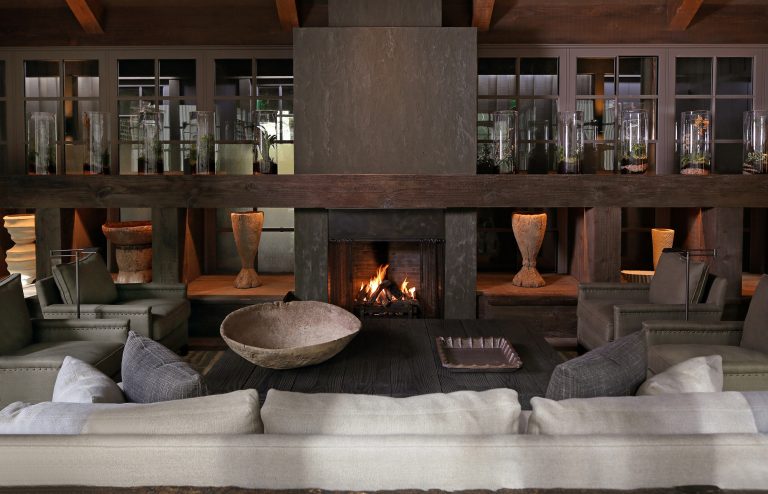 Acquired by H. William Harlan in 1979, Meadowood has long served as a haven for wine merchants, growers, and oenophiles looking to get a taste of Napa Valley's finest. Meadowood is part of the Relais & Châteaux portfolio of distinguished hotels and estates – and has even enhanced its offerings, with the newly opened Forum dining space – which, of course, offers a top-notch selection of wine from Chardonnay to Cabernet.
Nayrolles explains that upon reopening, the Estate looked to retain as much of their staff as possible while also welcoming outstanding new talent. The alchemy of combining their already-successful staffing with fresh faces made the property more fruitful than ever; Forbes Travel Guide awarded Meadowood's highest score to date just a month after its reopening, regales the General Manager.
Encompassing 250 acres of prime wine country, the rich landscape guarantees grapes to please even the pickiest palette. With Meadowood's expert Estate Hosts, each guest is provided with personalized service to help them best connect with the wine, culinary options, and rich culture of Napa Valley. "As a family-owned and managed business, we're afforded the luxury of having a very individualized approach to each guest and their objectives for a stay at Meadowood," comments Nayrolles.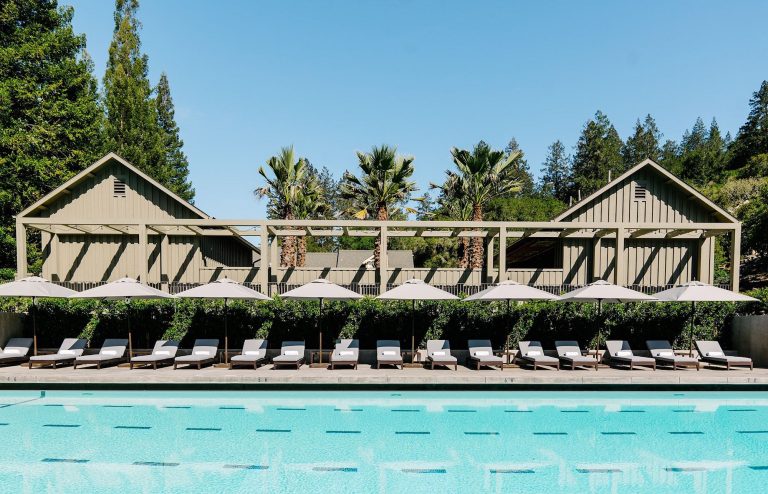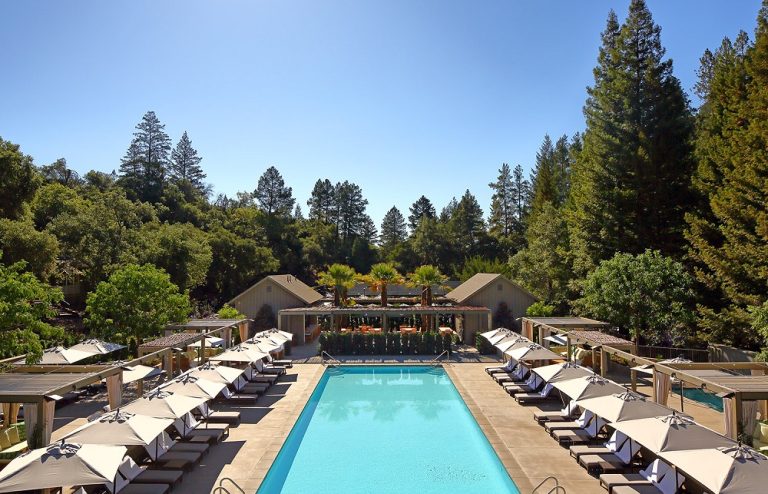 Meadowood's Director of Hospitality, Shawndra McCrorey, chimes in, "Meadowood provides an elevated level of service to all incoming guests through dedicated Estate Hosts, unique to the interests of that guest, further connecting them to the wine, culinary, cultural heartbeat and common ground of Napa Valley." She explains that Estate Hosts reach out to guests one to two months before their stay to begin developing a relationship and building a comprehensive, customized itinerary.
"Upon arrival, guests experience a true sense of gracious and personalized hospitality, feeling as if they have been welcomed into our home, and that their motivations for visiting the Napa Valley will be seen and fully nourished with an expert level of planning and care," says McCrorey. Each guest will receive an individual welcome to the property before discovering their personally curated guest room and amenities. Even after their stay, Estate Hosts will conduct personal outreach to receive feedback and touch base with clients on special occasions when relationships have been built.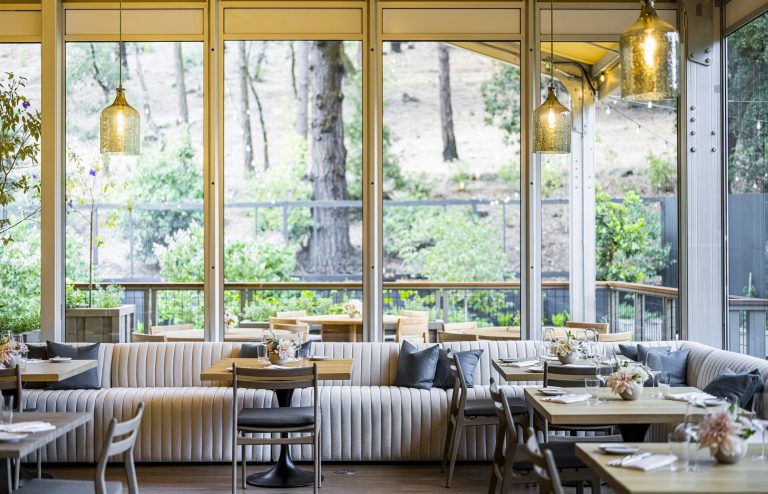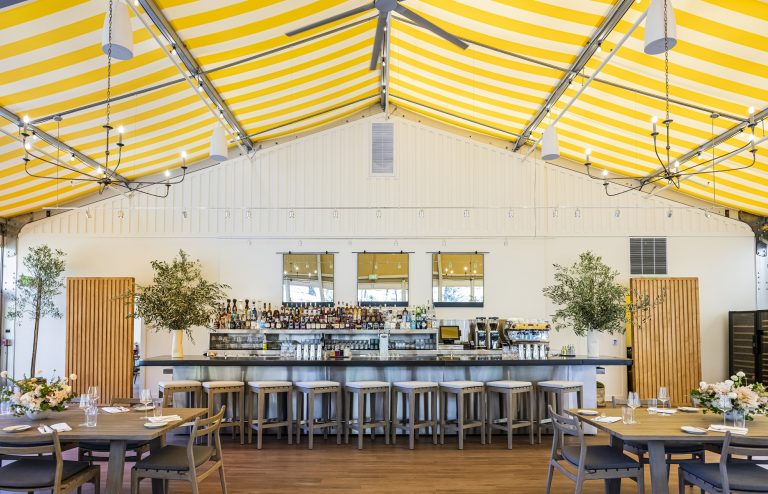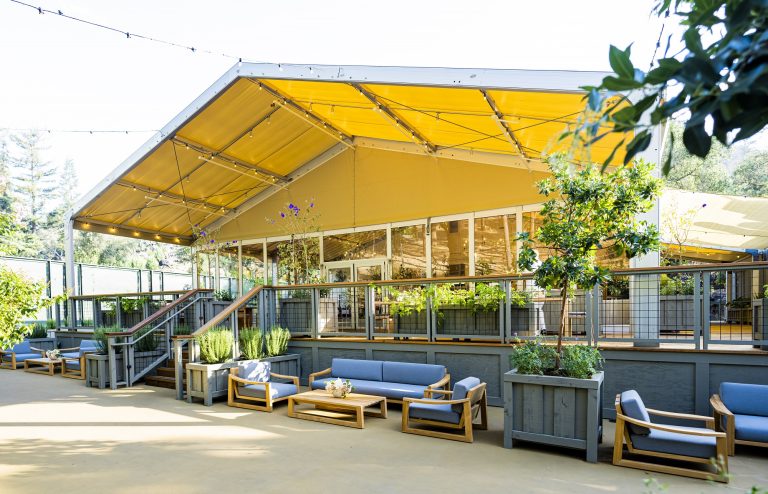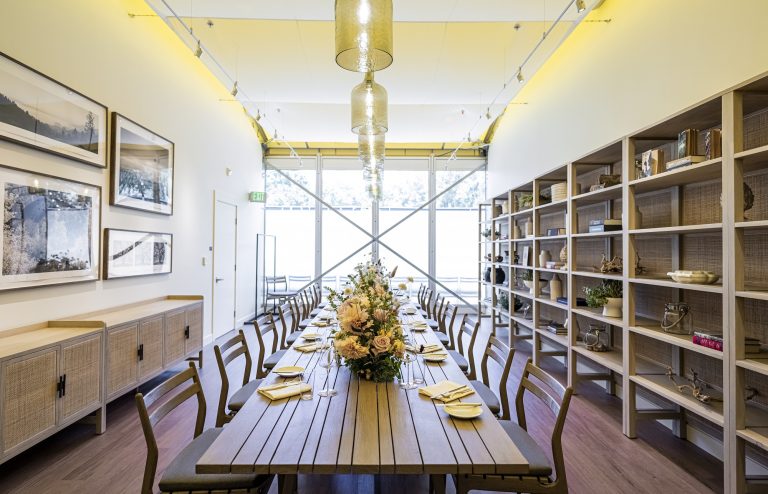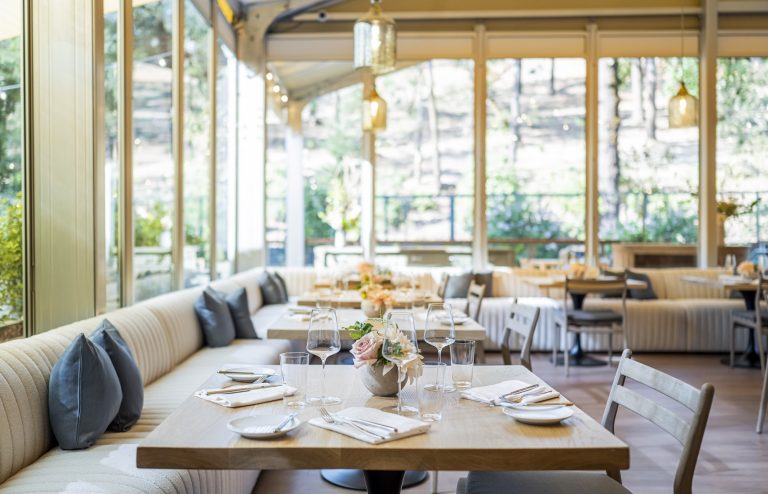 "The immersive Napa Valley experience that we provide is always exciting, and our commitment to robust programming provides many ways for guests to engage with Meadowood and our community," comments Nayrolles. A prime example of such is the property's Wine Center, ran by esteemed sommelier and author Kelli White and notable wine authority and writer, Sarah Bray. Here, guests can participate in a variety of classes, explorative excursions, and hands-on activities that will prepare them to fully appreciate the notes, nuances, and niceties of Napa's wine country.
From sommelier consultations to curated winery tours to a dozen wine tasting classes, Meadowood's impressive, unique selection of educational tours and activities is unmatched. Providing a thorough syllabus regarding half-day overviews to full-day excursions, guests will soak up knowledge on regional grapes, eras of wine history, and historical winemakers and vineyards, among other topics. With this, wine is sure to be demystified and enjoyed to its fullest extent by attendees.
Looking ahead, Kelli White reveals that Meadowood is eagerly anticipating hosting quarterly chats with local vinters, other wine industry luminaries, and notable leaders from other aspects of the food and wine industry, including guest chefs. She divulges to EQ, "We have quite a few new projects in store for the upcoming year, primarily the expansion of our Harvest Lunches during the month of August and an offering of unique vineyard experiences throughout the year."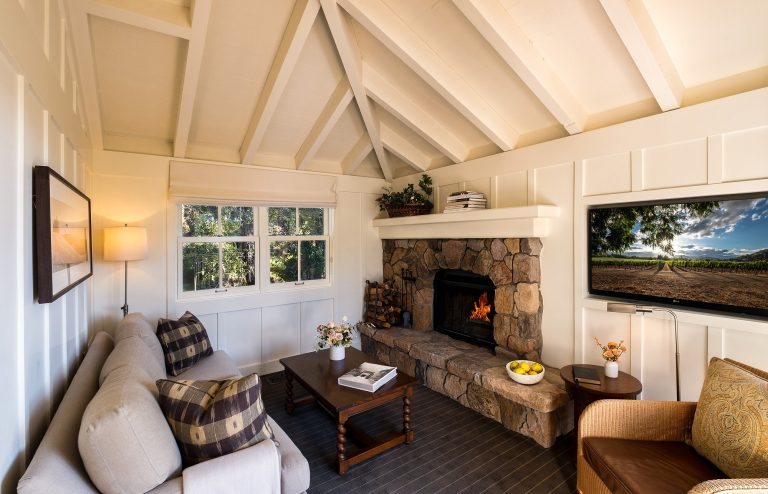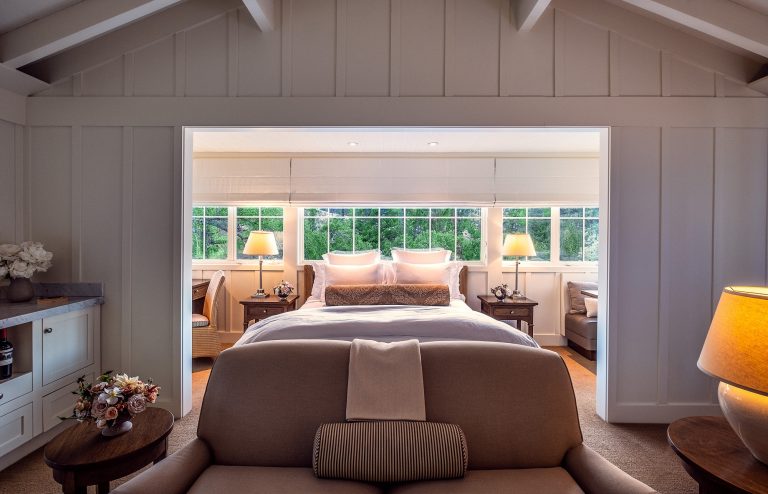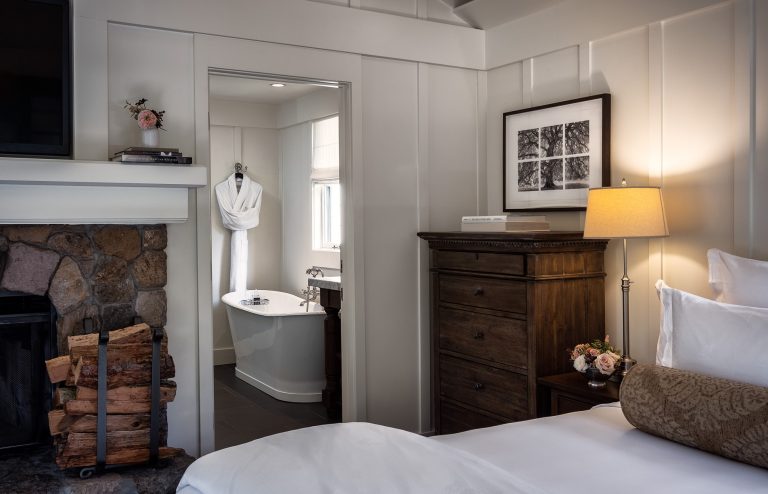 After guests quench their thirst with the finest grapes on the West Coast, they can fittingly enjoy locally sourced gastronomic offerings inspired by the region's agricultural heritage and cultural cuisine. "Food and wine are foundational pieces of Meadowood's identity," says Nayrolles, "so we worked tirelessly to bring back amenities treasured by guests, including the creation of a new three-meal dining venue, Forum." Whether you're looking to enjoy a table for two on the outdoor patio or to entertain a party of twenty in the private dining room, Forum is sure to tantalize tastebuds in a convivial, community-minded environment. Alongside their wine offerings, creative cocktails and dishes that feature local ingredients decorate the menu. At the al fresco Terrace Café, Meadowood offers inventive dishes from the chef de cuisine, Scot Livingston. Diners are also guaranteed to savor the flavors of Napa Valley with the impressive 24/7 in-room dining menu, which includes decadent selections and plenty of vino.
Aside from enjoy the land's bounty, Meadowood provides a variety of activities for guests to make the most of their stay. "In addition to providing our guests extraordinary access to the best of Napa Valley, we cherish the wonderful access to nature available just steps from their cottage," says Nayrolles. Enjoy the property's three pools, a fitness center and private workout studio that offers yoga and cardio training, a tennis program hosted by pros Dean and Stephanie Wallace, and hiking trails with panoramic views. Or, if your idea of recreation is a little more relaxed, the Spa at Meadowood invites guests to enjoy the meditation garden, boutique, and the Tree House Suite – a serene space equipped with a dreamy copper soaking tub, oversized fireplace, and the utmost privacy for total relaxation.
Following a rich day of exploring ripe vineyards, sojourners can retire to the Meadowood Estate's 36 lodge-style guest rooms and suites. Welcoming relaxation and respite, these suites offer total immersion into the Napa Valley lifestyle, highlighted by the inclusion of regional materials. Even the conceptualization of the rooms was completed locally, with the expertise of Napa architect Howard Backen.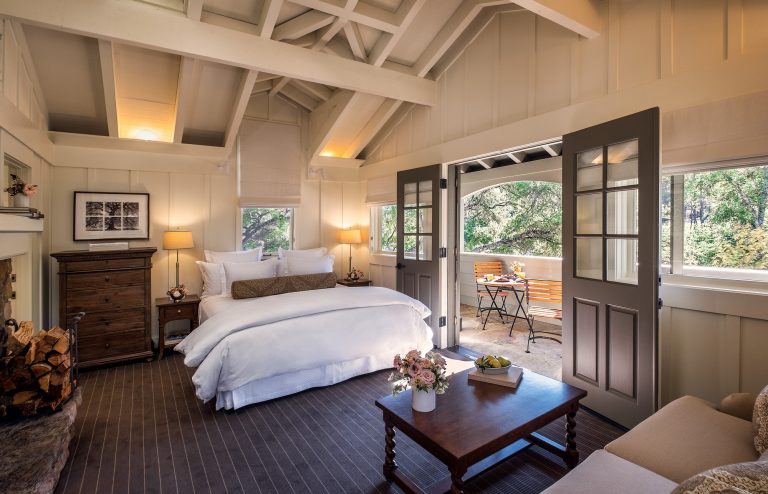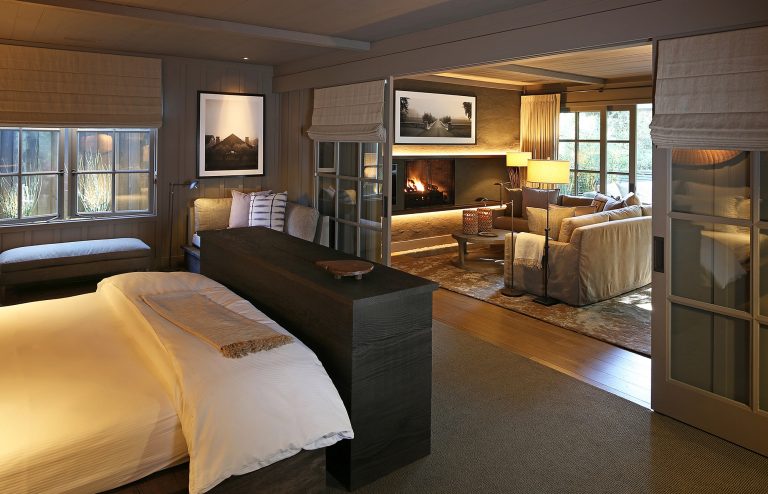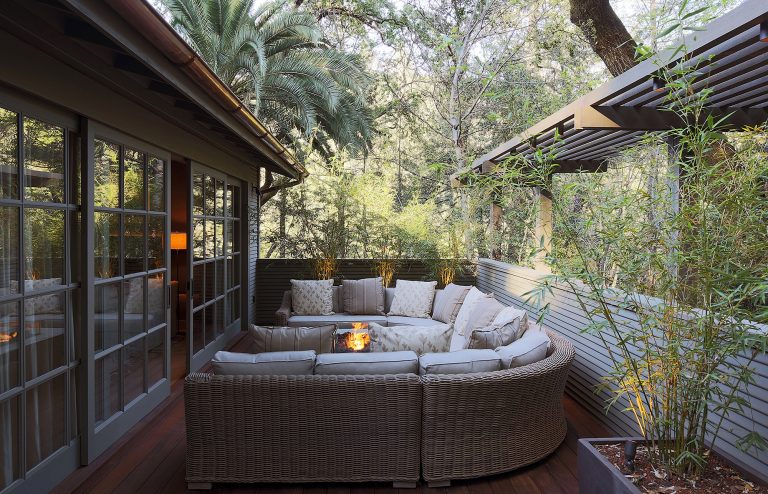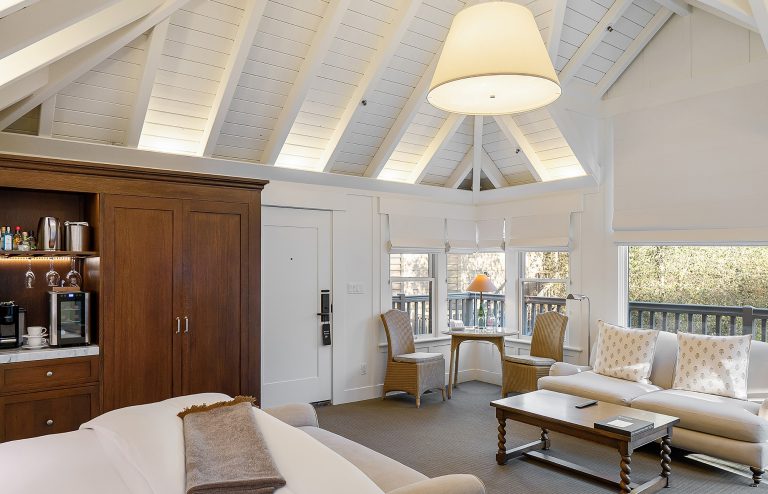 Also designed by Backen is the Hill House – a separate 1,745 sq foot one-bedroom retreat equipped with a separate living and dining area, entertaining deck, private outdoor lounge deck with a soaking tub, shower, fire pit, and a woodburning fireplace. All guest rooms include complimentary access to bicycles for on- and off-estate exploring, Tesla and EV charging stations, and car service to St. Helena and Yountville, among other accommodations.

Aiming to further expand their amenity offerings in the future, Meadowood looks toward the opening of The Restaurant at Meadowood, set to be led by Chef Christopher Kostow. Nayrolles caps that they, "are still in the throes of excitement as we continue to work on the concepts and designs for the next iteration of Meadowood."
With acres of rolling orchards, expert sommeliers on demand, and the finest wine on the West Coast, guests' glasses are always half full at Meadowood.