Moliving: The World's First Nomadic Hotel Concept
Eco-friendly and always in high season
Moliving is all about "being in the right place at the right time," says the CEO and founder of the world's first nomadic hotel concept, Jordan Bem. However, if we were to rewind to four or five years ago, we could find him and his sister sitting on the salty shores of the Hamptons, discussing the grand expenses of nearby hotels – like Topping Rose, André Balazs' Sunset Beach, or Gurney's – due to their operational costs.
Aiming to democratize the hotel industry and allow landowners to see a return on their own property investment as a hospitality destination, Bem was inspired to create a flexible and innovative solution. Seeking a less expensive, scalable option that doesn't compromise five-star quality, Bem's vision of hotel pods that are simple to transport to the most desirable travel destinations from season-to-season was conceived.
"At Moliving, we have identified some key traditional hospitality inefficiencies: seasonality, fixed room capacity and construction risk. If you build a hotel traditionally you are committed to a fixed number of rooms since they are permanently affixed to the ground. During the low season, your empty room results in increased operational costs as they tend to deteriorate from lack of usage," explained the company's CEO. "In order to avoid this, hoteliers have to invest a significant amount of capital to maintain their assets, which in turn, results in an increase in rates during the high season. It's a vicious circle that Moliving is solving for."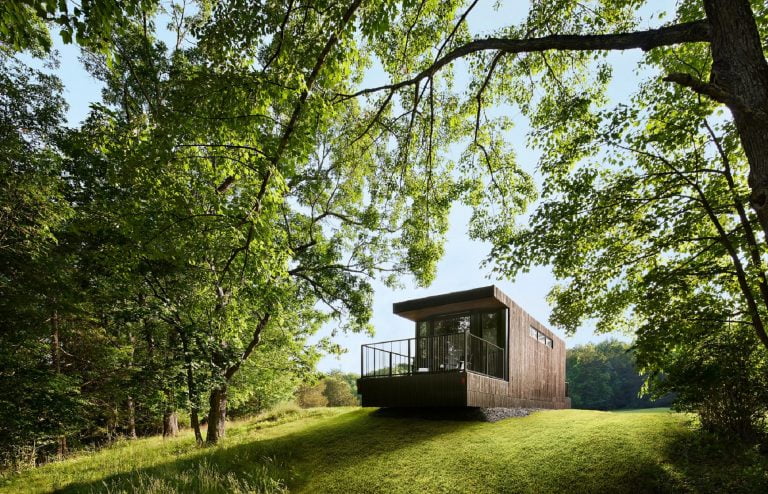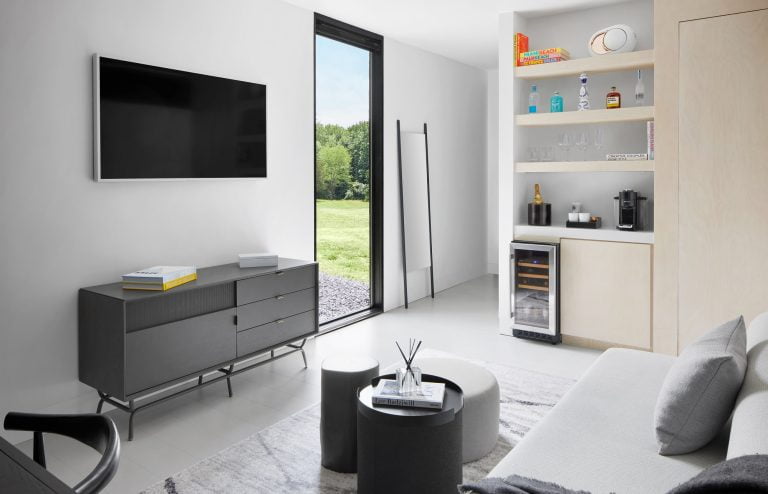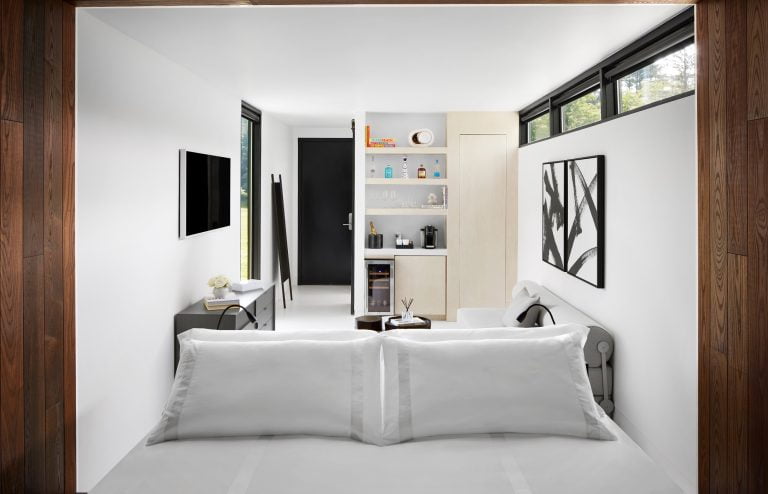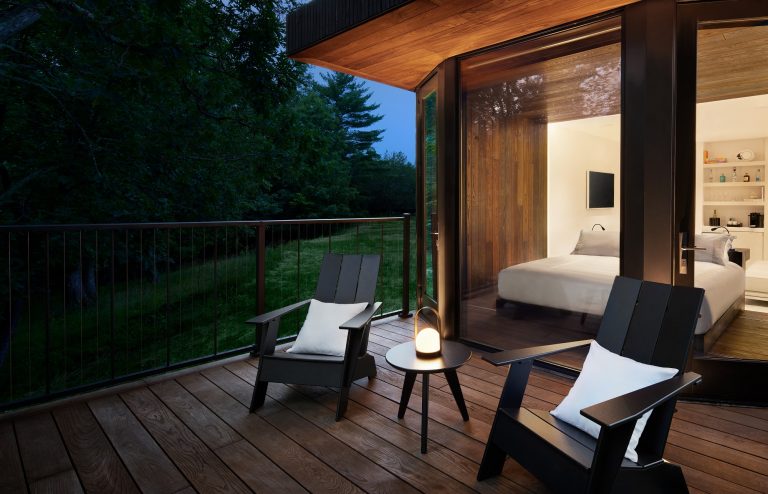 An alternative to traditional hotels, Moliving's pre-fabricated pods can be crafted in an off-the-grid location in a matter of months, and hook up to a host property in just minutes. Constructed on a custom chassis, these units can easily be transported from one tourist hotspot to another.
Bem explains how his pods are set to be in "high season" all of the time, "Since we have the ability to fluctuate our inventory, our hotels will operate at constant peak occupancy. We can drastically reduce our operational expenses during the low seasons, which makes our hotels more profitable than the traditional type. This gives us the ability to charge lower rates than the competitive sets during the high season. This is a win-win situation for our guests, joint venture partners and for Moliving."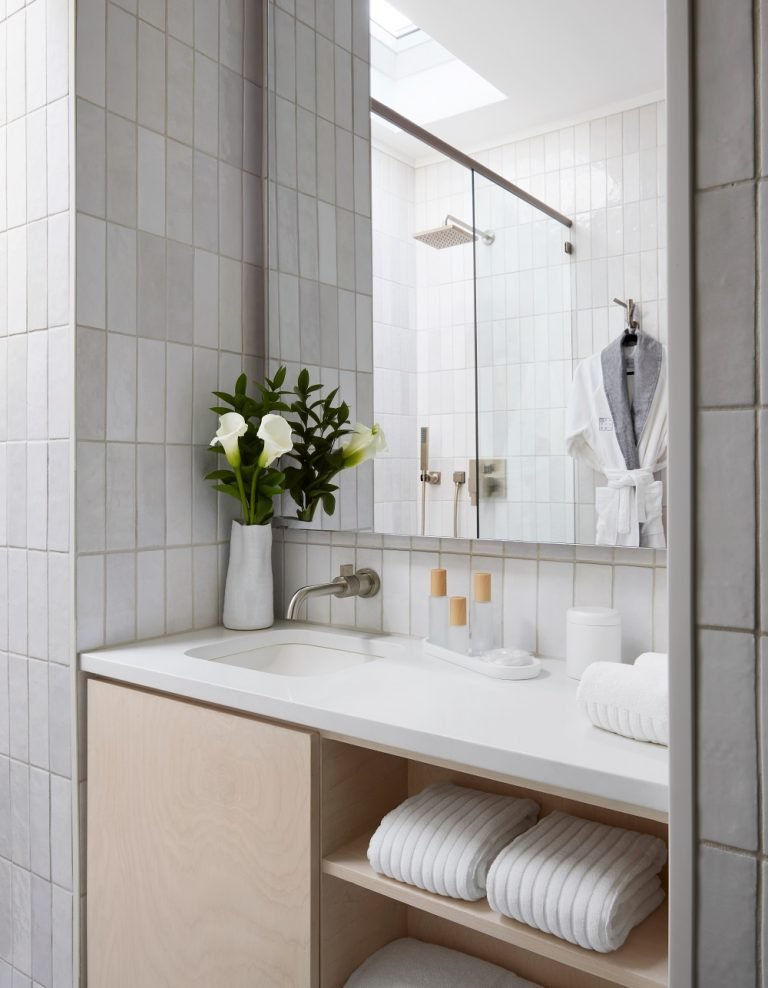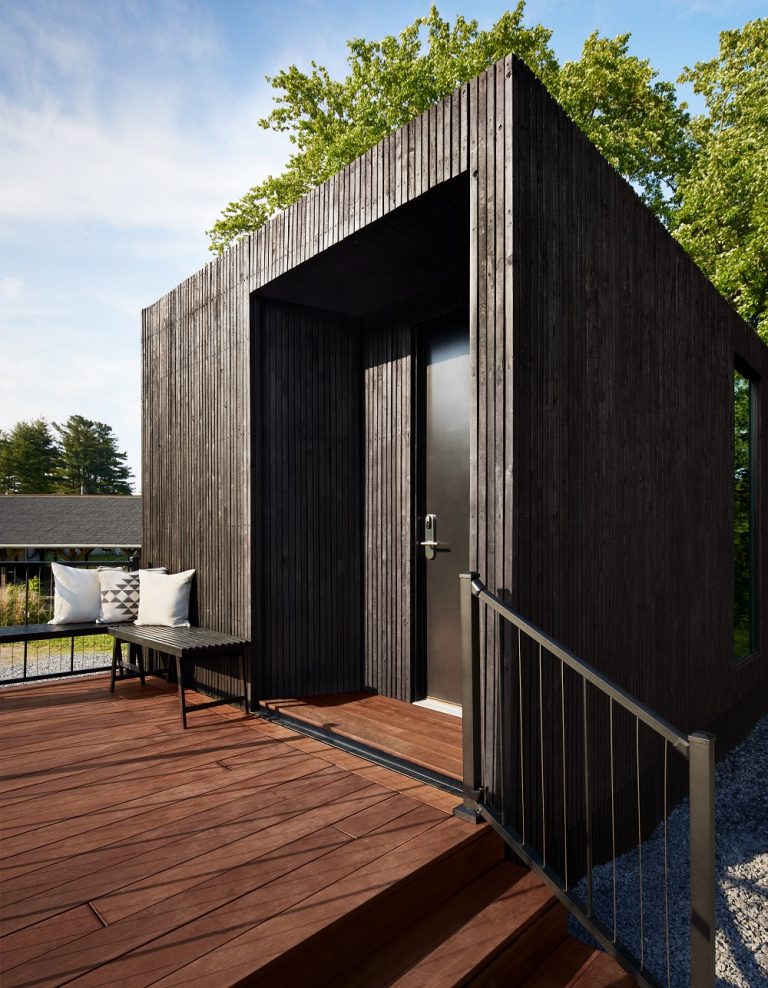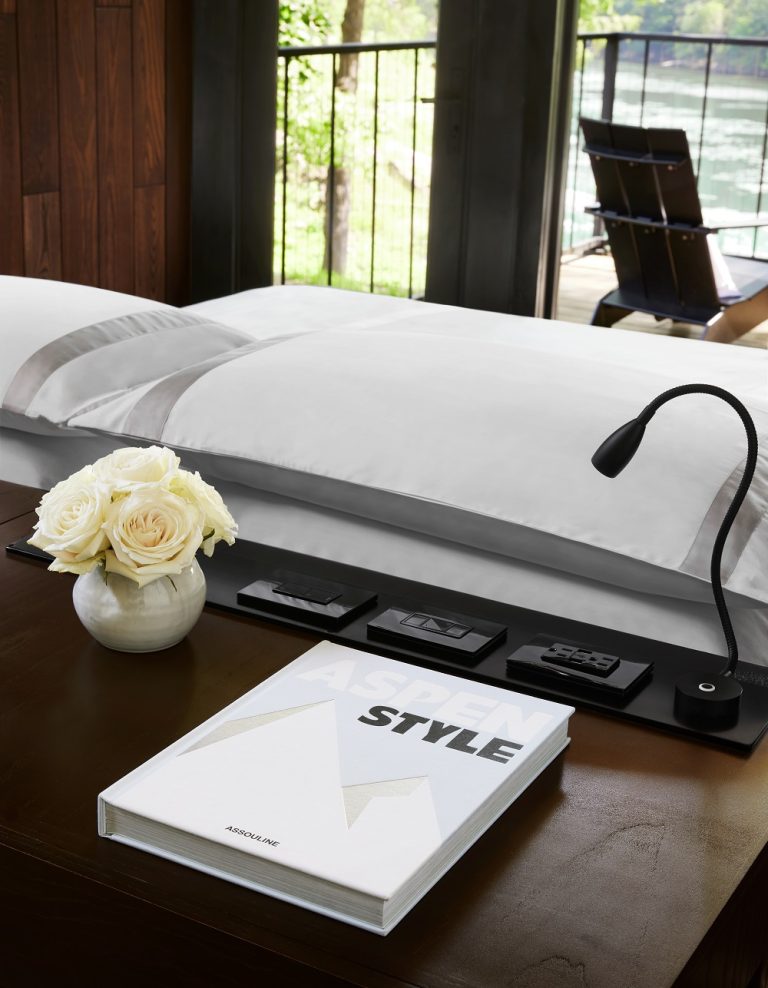 Once summertime beach vacations in the Hamptons die down, these pods can be transported to Miami, for instance, where travelers are more likely to flock come colder weather. For those looking to become hoteliers themselves, Moliving offers a simple, democratized way to set up and operate your own hotel – in under six months. Unlike traditional hotels, Moliving operates based on real time demand, so hoteliers and real estate owners in seasonally in-demand locations aren't stuck with expensive, excess inventory.
Furthermore, these units can be removed from the ground without any damage to the land. By relying on solar power, gray water recycling technology, and UV sanitization methods, these self-sufficient pods can actually help leave the surrounding environment better than before. They are constructed from recycled or locally procured materials – like green steel and proximity woods – which allow for Moliving to reduce their carbon footprint.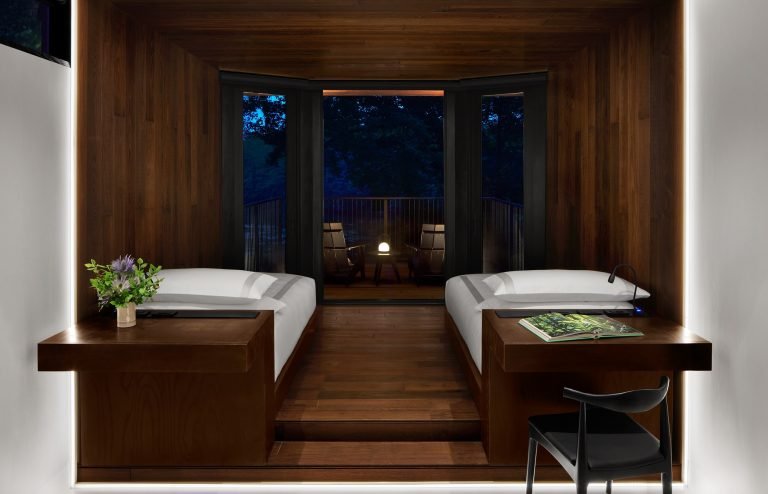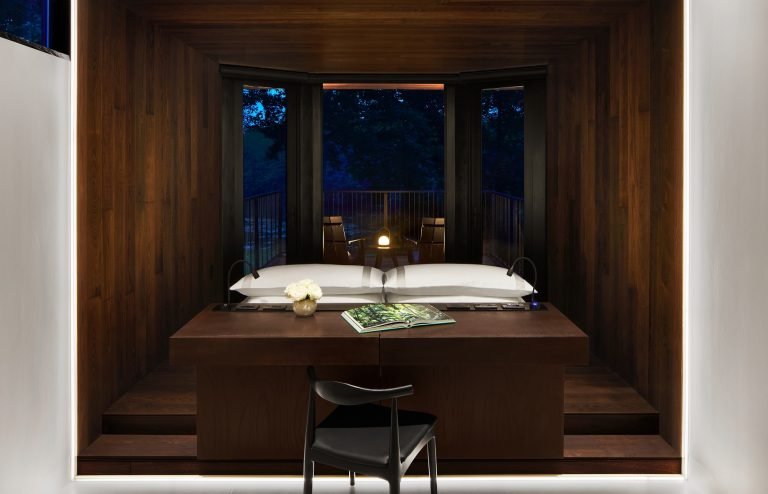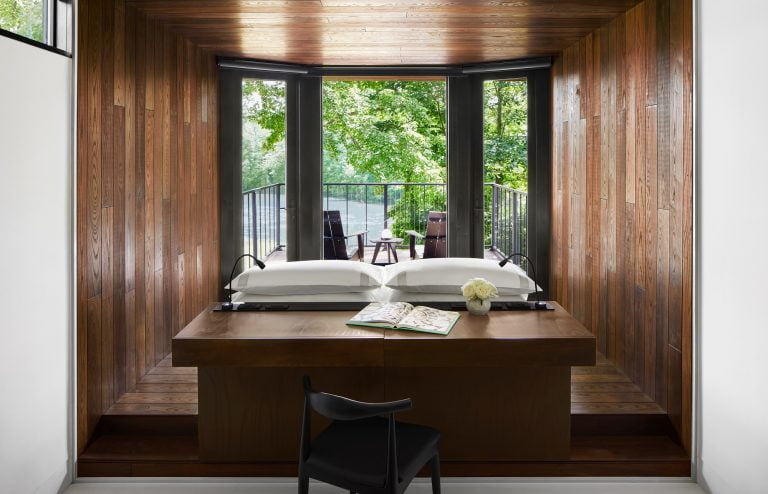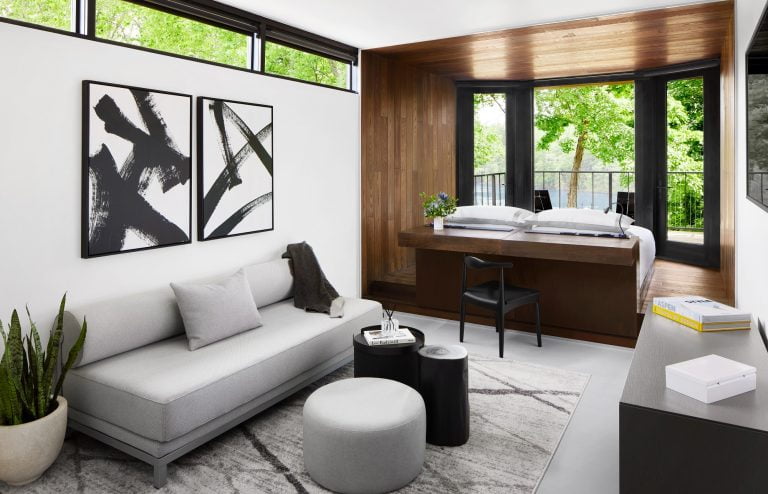 Moliving's concept is meant to cater to people like himself – eco-conscious outdoors enthusiasts who don't necessarily want to stay in a tent. "Our units are a marriage of luxury and mobility. Guests enter a five-star product comparable to any ultra-luxury traditional hotel, and have nature as the party piece. You are literally in nature while having the comfort of your five-star amenities," says Bem.
Each space is designed with first-rate hospitality and amenities in mind. Glamorous touches such as a private bar, 55" Smart TV, and hands-free controls for the shades and all electronics, show Moliving's heartfelt commitment to creating a memorable customer experience. Furthermore, Moliving is partnering with several local high-end vendors to offer guests the utmost quality spirits, books, and other luxe furnishing touches. The 45 foot, 400 square-foot spaces include a bedroom, bathroom, and living area. Outfitted on exterior of the pod are two decks, which when combined, total 120 square-feet.
Moliving's first installment – the Hurley House – is set to open in the Hudson Valley this spring and will be comprised of over 60 units. Looking toward the future, Moliving is setting its sights on expanding its concept to more haute locations across the globe. On the East Coast, Moliving plans to target the Hamptons, Cape Cod, Hilton Head, and the Florida Keys. The West Coast can possibly expect to see Bem's pods popping up in Joshua Tree, Sonoma, Lake Tahoe, and Vail. Additionally, Moliving is seeking international partners in France, Italy, Spain, and Portugal.