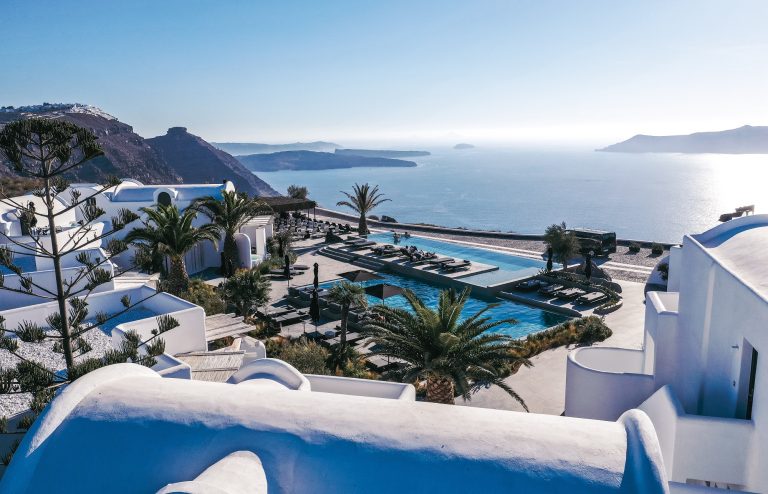 Sojourn to Nobu Santorini
The newest in Nobu Hospitality's offerings is set to open in May
Celebrated for its white-washed, seaside, cubiform villas, bucolic, volcanic landscape, and storied history, Santorini, Greece is a world-renowned travel destination. Now, one hospitality company is upping the ante on the island's accommodations. Feast your eyes and appetite on wagyu sashimi tacos, seared toro with truffle teriyaki, live octopus, and other Japanese-Peruvian fusion delicacies while staring out at the caldera and Aegean Sea from Imerovigli's breathtaking clifftops. Nobu's new property in Santorini is not just another upscale sushi restaurant, for which the company is hallmarked, but instead is an entirely new boutique lifestyle hotel and restaurant.
This expansion into the Hellenic Republic marks Nobu Hospitality's 26th hotel property worldwide. The global hospitality brand was originally founded by Japanese celebrity chef Nobu Matsuhisa, renowned actor Robert De Niro, and American film producer and businessman Meir Teper. The three masterminds have now come together to take on what is perhaps their most highly anticipated project to date.

"Santorini is a special project for Nobu Hospitality – it's our first hotel in Greece, and our 10th hotel development in Europe. When choosing a new location for our hotels, we first look to where a Nobu Restaurant will thrive," Nobu Hospitality's CEO Trevor Horwell told EQ. "Santorini is world-renowned for its distinctive cuisine, and as with all of our hotels, Nobu Restaurant will be at the heart of the property, featuring Nobu classics and our take on traditional local dishes and flavours."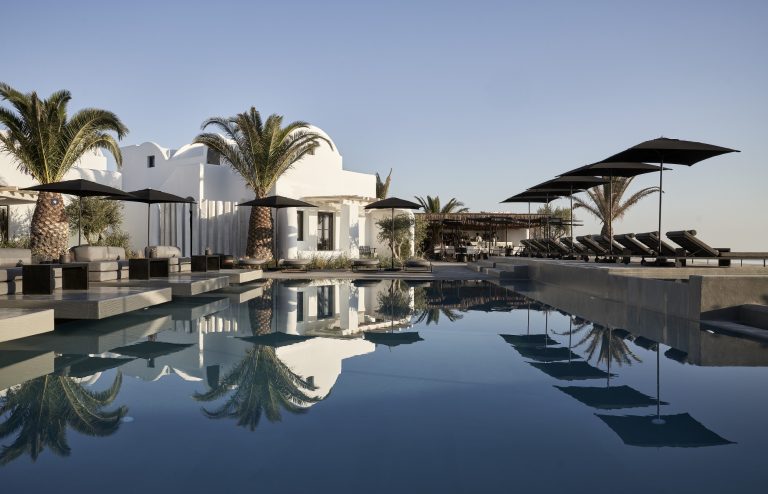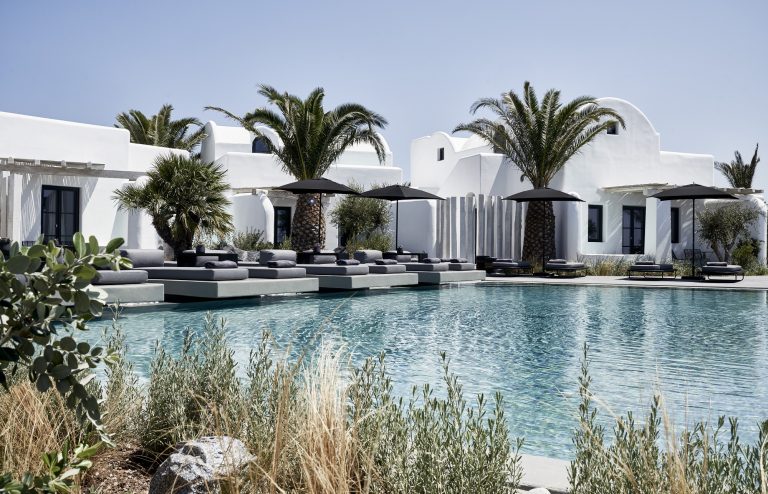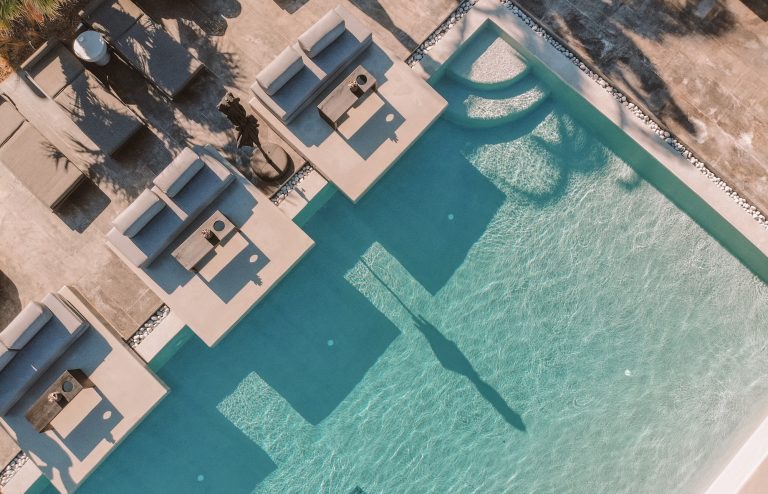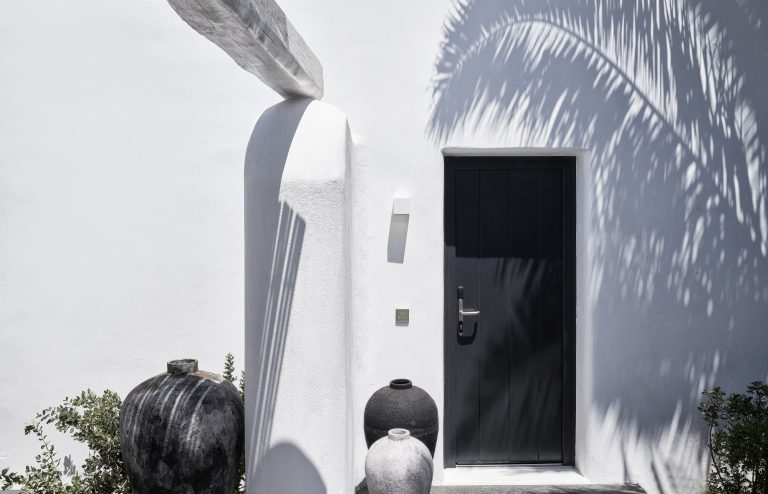 Nobu Hospitality is working with MonteRock International, a private equity and investment company experienced in hospitality, media, real estate, and banking on this new endeavor. The two companies have signed a long-term management agreement. 
Alfredo Longo, Chief Executive Officer MonteRock International commented in a statement, "We are really proud of the rock-solid collaboration we are having with Nobu brand throughout the years, and we are now more than delighted to expand together in the hospitality industry. In this incredible 'canvas' such as the Island of Santorini, the finest of what Nobu lifestyle and cuisine have to offer would be served in a 'picture-perfect setting,' catering to every need at the highest standards."
Horwell caps, "As a buzzy lifestyle destination, Santorini was an obvious addition to our collection, and we look forward to inviting locals and international travelers alike to experience the Nobu lifestyle in this very special location."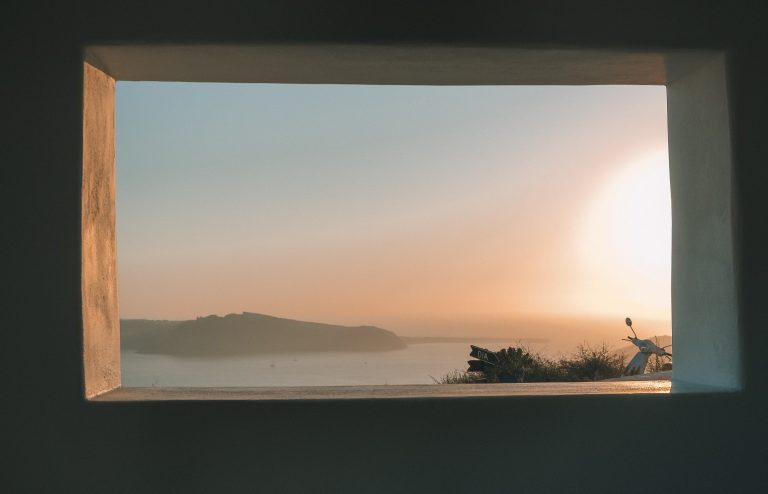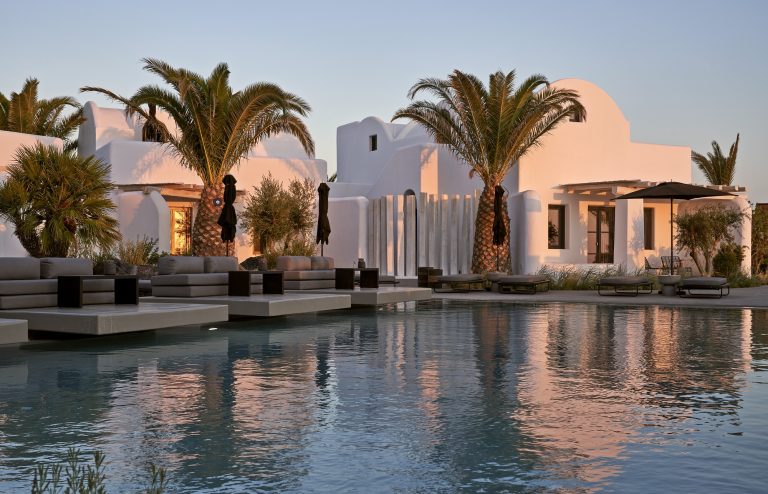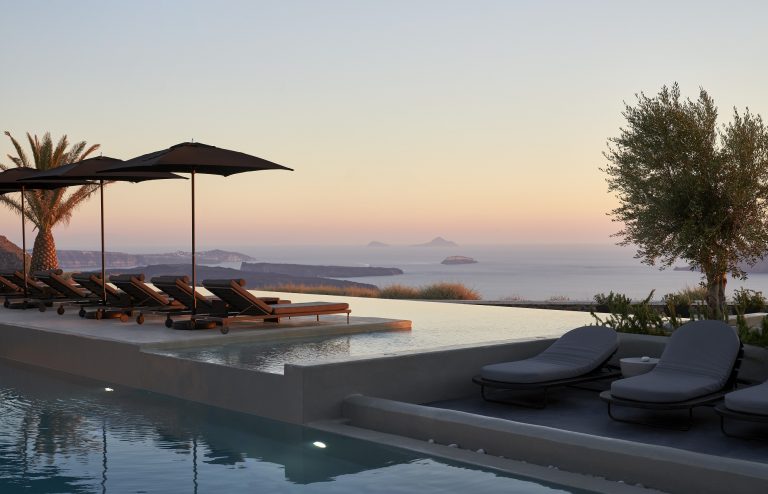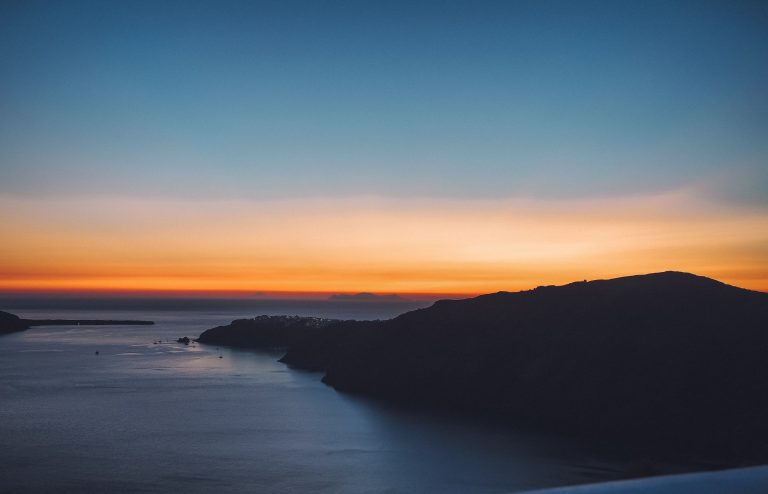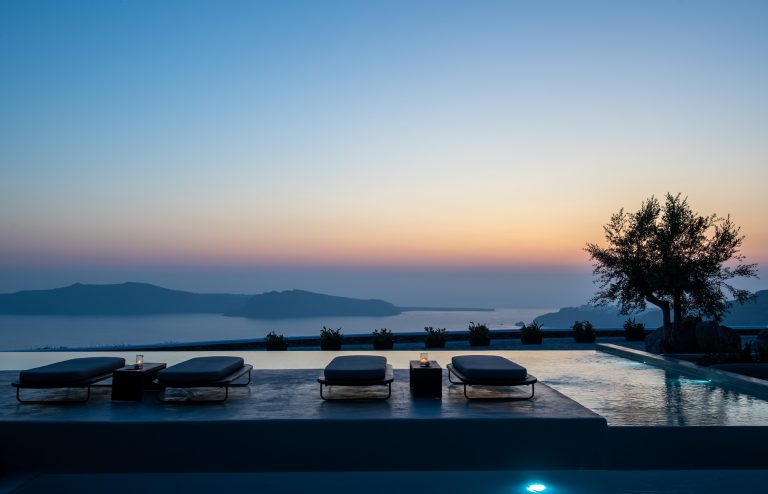 Only a short, 20-minute jot from Santorini International Airport, guests can swiftly exit their aircraft and enter the luxurious boutique-hotel, where they can elect to stay in one of five of Nobu's luxurious pool villas. Amenities of the upscale property will include a full-service spa, fitness center, and a dual-level infinity pool.
Travelers looking to explore Greece are only a stone's throw away from several gorgeous Grecian locations. Oia, a coastal town bordering the South Aegean, is known for its breathtaking sunsets and panorama of white-washed, blue-domed buildings dotting the cliffside. During the day, travelers can traverse the local Oia-Fira hiking trail, which runs between the coastal town and Santorini's capital. Once dusk falls, take advantage of the stunning view from Oia Castle to watch the sky melt into a vivid mural of pinks, purples, and deep sienna.
Nobu's new outpost is set to open this May. Looking toward the future, Nobu is also currently working on hotel developments in Rome, San Sebastian, and Hamburg.