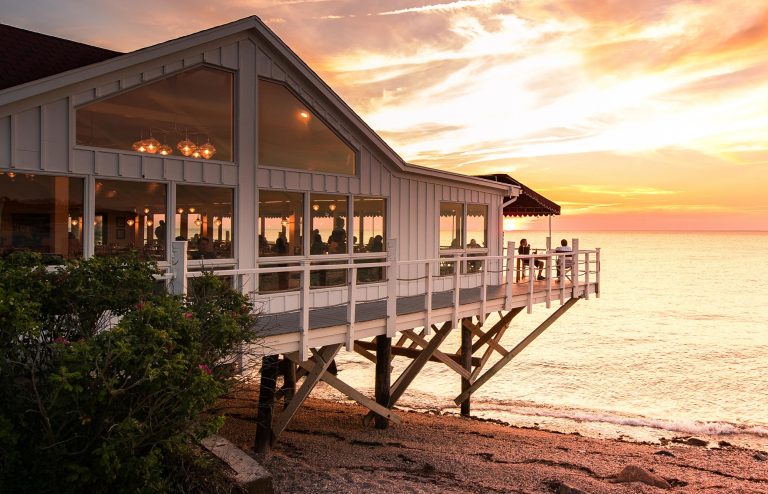 Woven into the Fabric of North Fork
Sound View Hotel and Harborfront Inn are anything but conventional hotels
Located in Greenport, N.Y., on the North Fork, these one-of-a-kind hostelries are as different from conventional hotels as skillfully-prepared craft cocktails are from assembly line beers. What sets them apart is the community-focused spirit instilled by owner Erik Warner, whose mission is to ensure Sound View and Harborfront are inextricably entwined in the very fabric of the community they call home. Guided by the primacy of the human and community connection, each is built upon the unbreakable bonds both beloved establishments forge with the towns that nurture and sustain them. Says Erik Warner, "We advance the Eagle Point Hotel Partner ethos in Greenport and beyond by ensuring the properties are rooted in human connection and sharedF community experiences, in everything from the destination to the overall guest experience."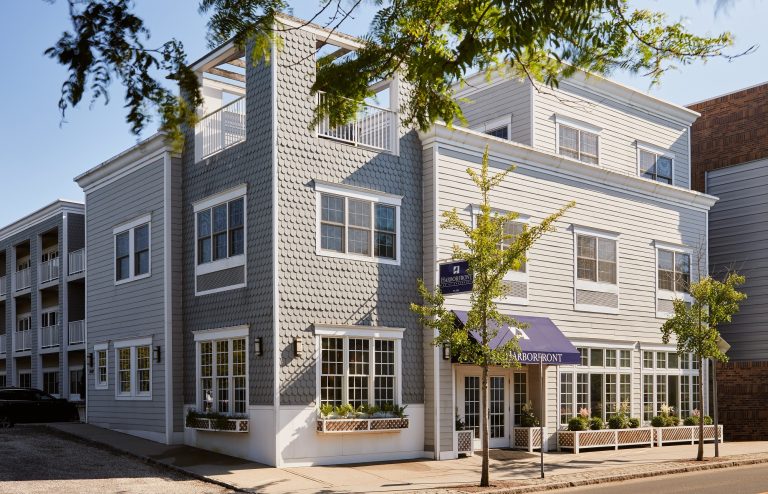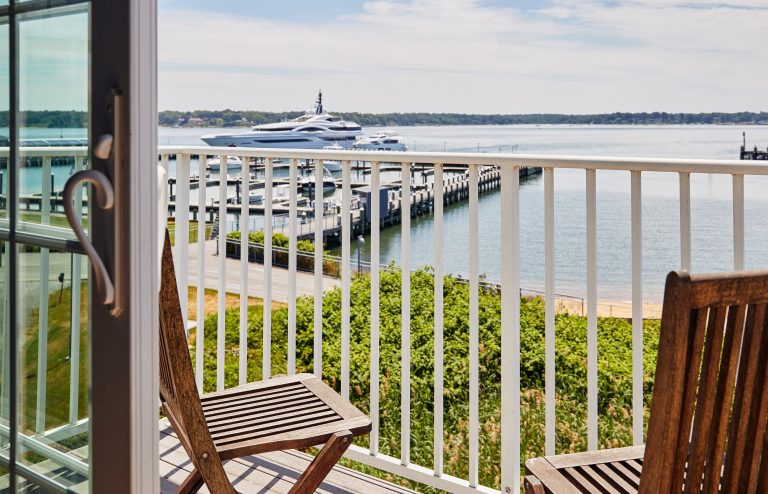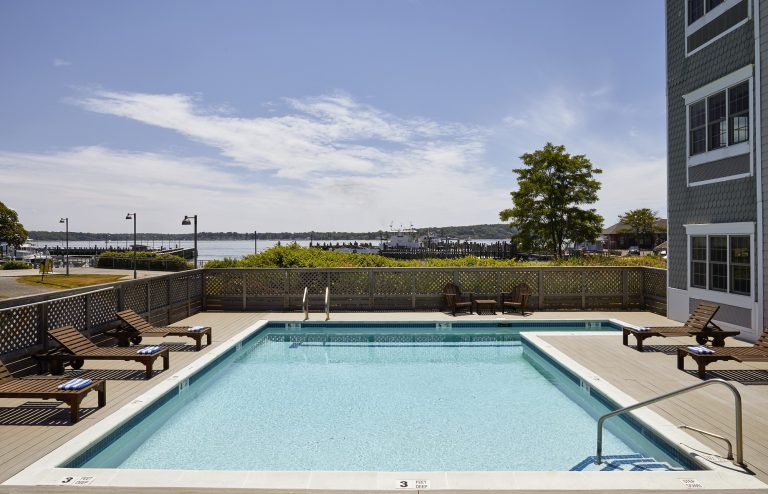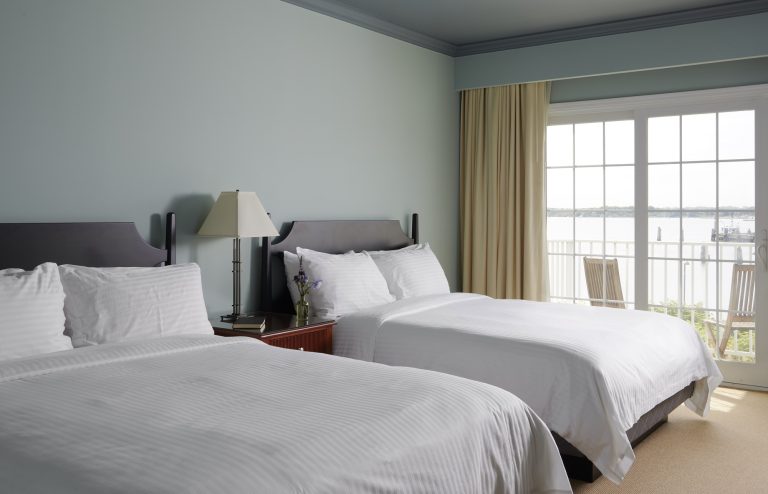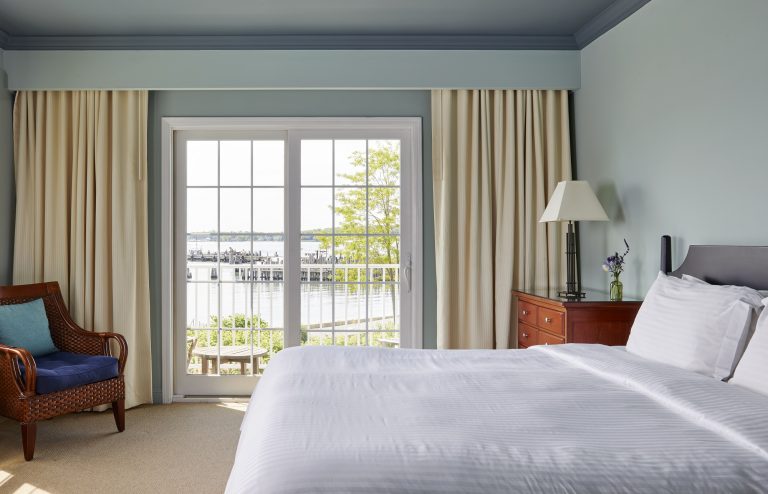 Sunrise, sunset
A vintage establishment whose history dates back nearly 70 years, the waterfront Sound View Hotel began life as a motel and over the decades has captured renown for the finest sunsets in the area.
When Warner's company, Eagle Point Hotel Partners, purchased the auberge, its dated interiors did nothing to convey the warm, relaxed feel of Greenport. A design makeover, involving extensive trial and error and an array of décor schemes, helps assure today's Sound View guests never forget they are in a very special place. Crossing the threshold into or out of their rooms, they feel part of the soothing atmosphere that is North Fork.
By contrast, Harborfront Inn opened more than a half century after its sister hotel and boasts a far more urban vibe. Its setting in the center of Greenport not only places it close to LIRR, but proximate to the city's lively restaurant and bar scene, as well as the fascinating bookstores and intriguing art galleries peppering the enclave's byways. And while its sister hotel delivers golden sunsets, Harborfront serves up glorious sunrises.
Offering splendid beachside views, outstanding aqua- and agri-culture and an energized culinary and art scene, Greenport is the ideal setting for these exquisite hotels. Just 88 miles from New York's Penn Station, it's close enough for visitors to leave Manhattan offices at day's end and arrive in time for dinner at one of its celebrated restaurants.
Daniel Hilpert, founder and managing director of real estate finance firm Equicap, weighed in on Erik's success. "We've financed several hotels out East, most on the South Fork, as room rates on the North Fork traditionally have trailed far behind," Hilpert says. "Erik has created not one, but two hotels that buck this hospitality trend on the North Fork. Today his average room rates on the North Fork hit $640 per night."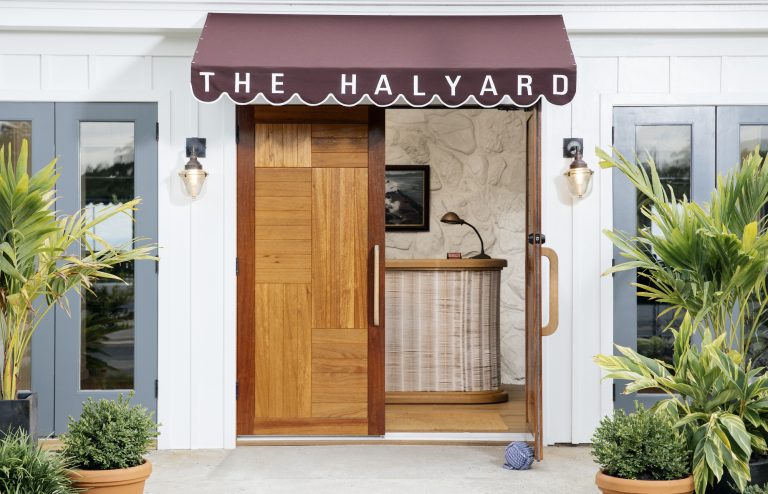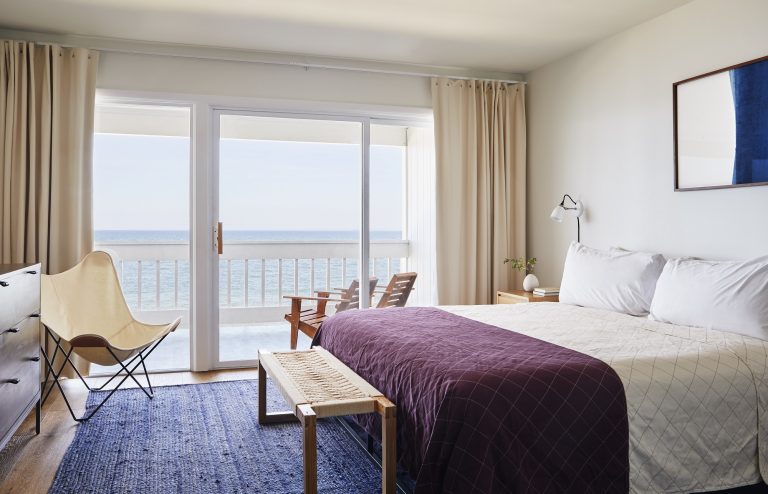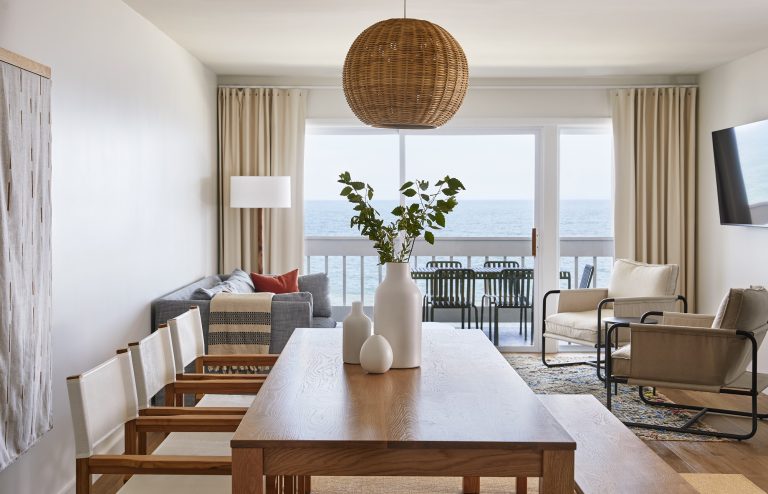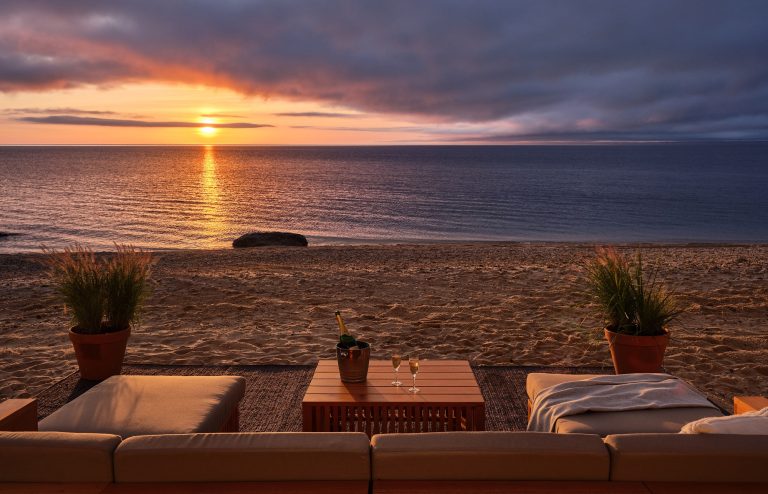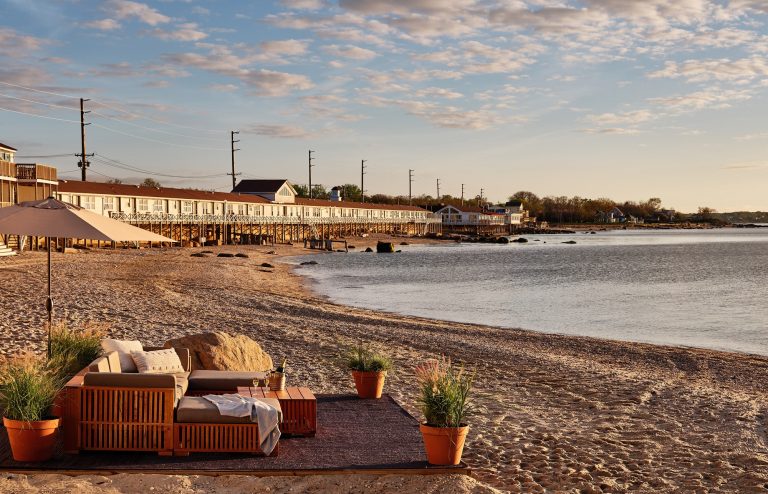 New This Summer
With so much to recommend them, it should come as no surprise Sound View Hotel and Harborfront Inn are joining forces this summertime season to collaborate on an exciting all-new venture, The Commodore Club.
Unveiled Memorial Day weekend, the members-only club bestows upon its members priority access to Sound View Hotel and Harborfront Inn amenities and special events.
These amenities include the Harborfront Inn's sparkling pool, perched over Peconic Bay; Sound View's seaside pool and quarter mile of pebbled beach; priority seating at acclaimed Halyard Restaurant; and member discounts at Jack Shack and Piano Bar.
As he has from the start, Erik Warner continues to strive toward one very personal goal. That is to provide the very finest in community-centric hospitality, ensuring each and every guest of Sound View Hotel and Harborfront Inn feels a personal connection to this unique setting, and experiences an enduring emotional attachment to the hotels and the unforgettable community that surrounds them. "I want to continue creating meaningful connections for both new and repeat guests," Warner says. "This means continuing to be active in the community of the North Fork."
His mission could not be more important or personal to Erik. It helps guarantee his hotel guests depart Greenport, N.Y. with memories they'll fondly cherish until it's time to renew and recharge them on an eagerly-anticipated return visit.