OHEKA Castle visitors revel in Jazz Age splendor
WRITTEN BY Jeffrey Steele
Imagery courtesy of OHEKA
Otto Hermann Kahn loved to throw extravagant parties. Throughout the 1920s, the German-born, U.S.-made banker hosted lavish soirees at the sprawling Huntington, N.Y. French chateau he built as his legacy on the shores of Long Island Sound. Dressed to the nines and flouting Prohibition-era strictures, flappers and their Gatsby-like beaus clinked champagne flutes while reveling in one of Long Island's most romantic settings.
A century later, folks may feel themselves not just travelers, but time travelers, when they check in for an overnight stay, or even stop for lunch or dinner, at Kahn's now-lavishly-restored estate. Known as OHEKA Castle Hotel & Estate, (the acronym created from Kahn's full name), the palace beckons visitors to overnight in royal splendor within one of 32 guestrooms and suites "designed not just as hotel rooms but as if you are a guest at someone's mansion," explains director of marketing and design Nancy Melius.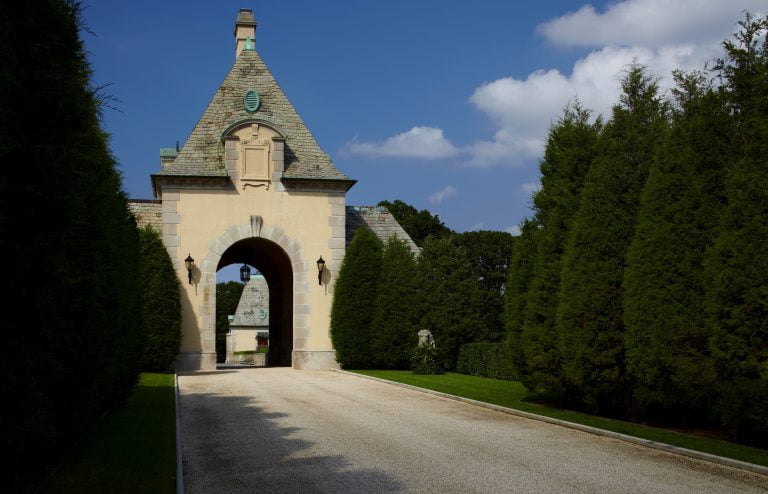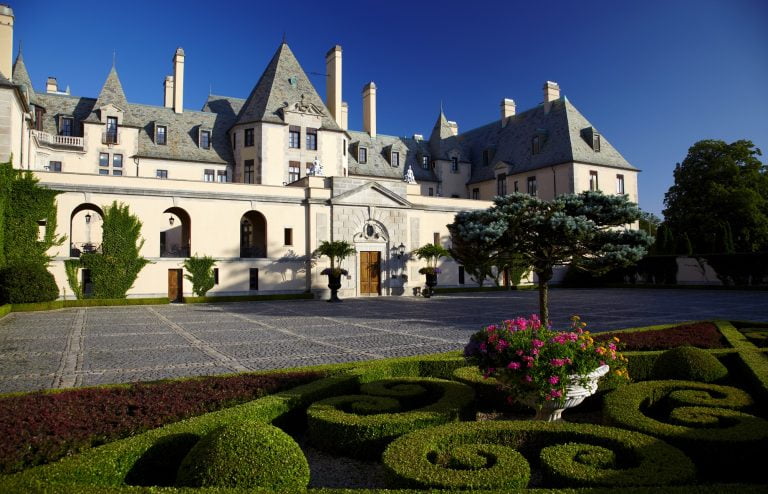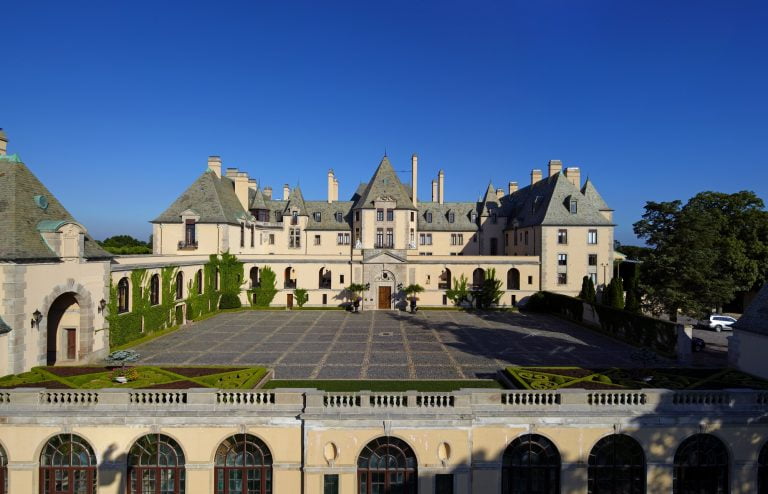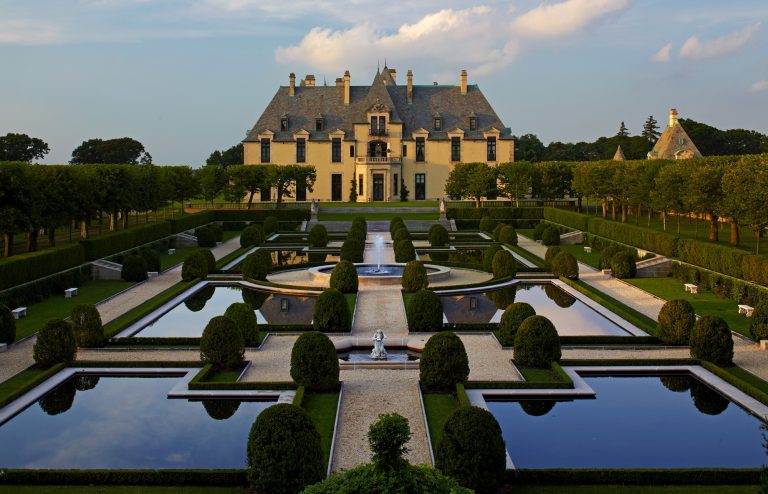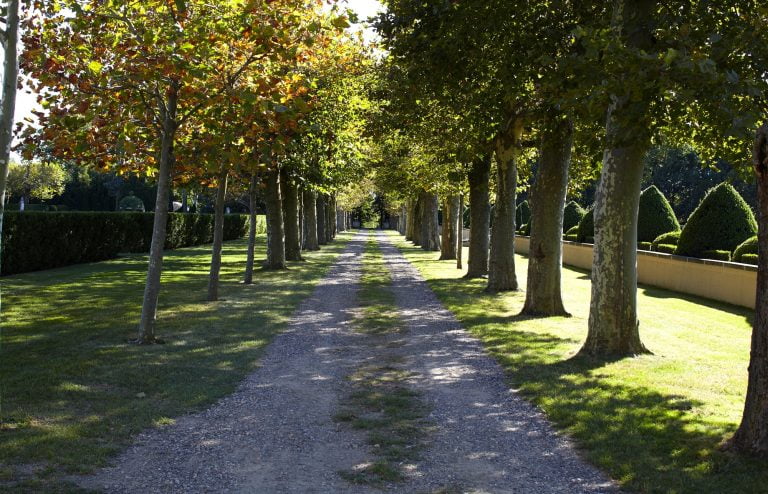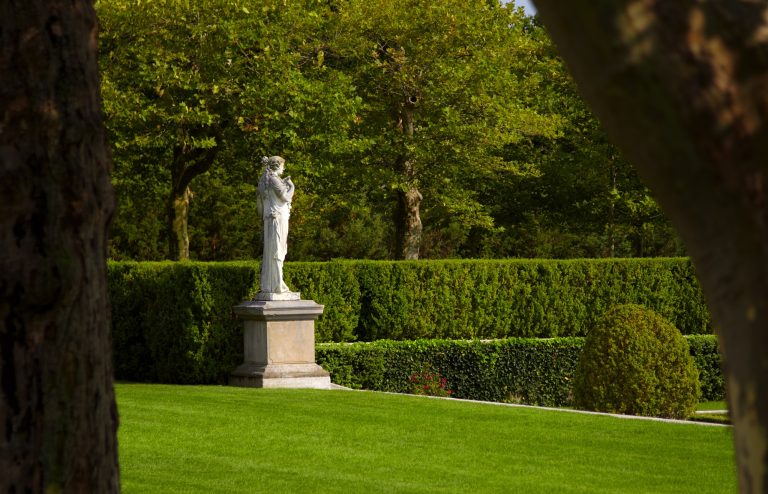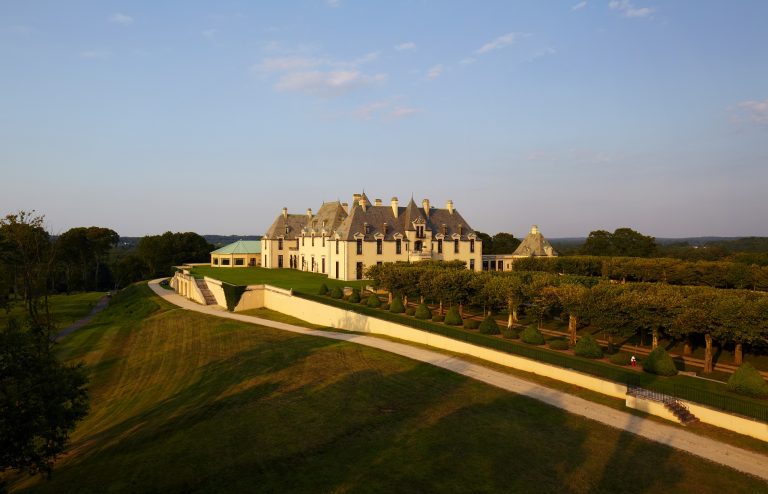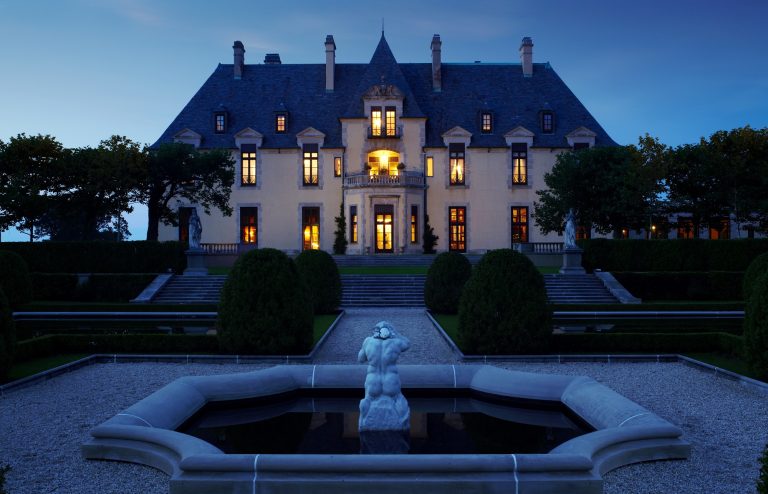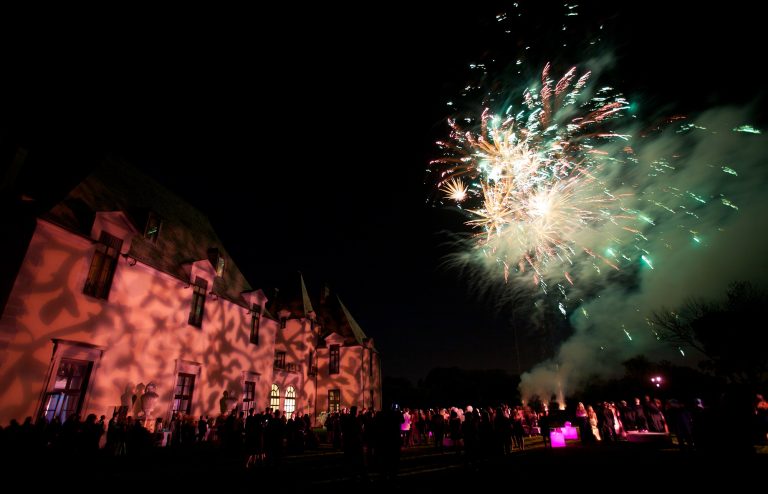 First impressions
The glamour envelopes visitors from the very moment they motor up the long driveway, past a row of beautiful topiaries and into the spectacular open courtyard. Feeling like they've been whisked to Europe, many gasp at their initial glimpses of the courtyard's rose-filled French formal gardens, designed by no less than the Olmstead Brothers, sons of legendary landscape architect Frederick Law Olmstead. Lined with boxwoods and graced by a magnificent fountain and statuary, a perfect 10 reflecting pools adorn the setting. The mirror-like waters tempt visitors to snap pictures as they meander walking paths beside the twin rows of towering London planetrees.
An ideal way to begin your stay is with OHEKA's Historic Mansion Tour, a one-hour guided tour of what is, after Asheville's Biltmore, America's second largest home. Available by reservation only, tours begin at 11 a.m. and wind through designated public areas of the estate and gardens. At noon, step into the posh, chandeliered dining room, where you'll lunch in old world comfort and style. If weather permits, an outdoor piazza serves up lovely views along with OHEKA's delectable fare. Should you seek an after-lunch libation, the stately bar invites you to savor wine, beer, spirits or specialty cocktails blended by resident sommelier Samantha Bellando. The intimate room is so evocative of Roaring '20s North Shore panache, it even offers what it calls "Gatsby Hours."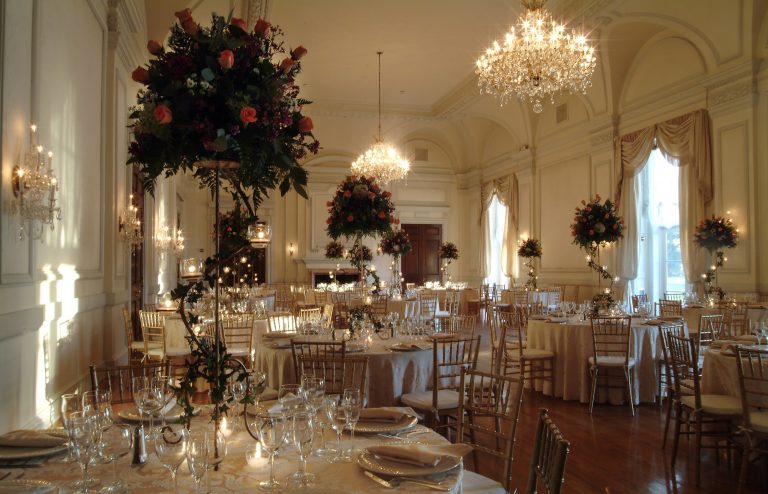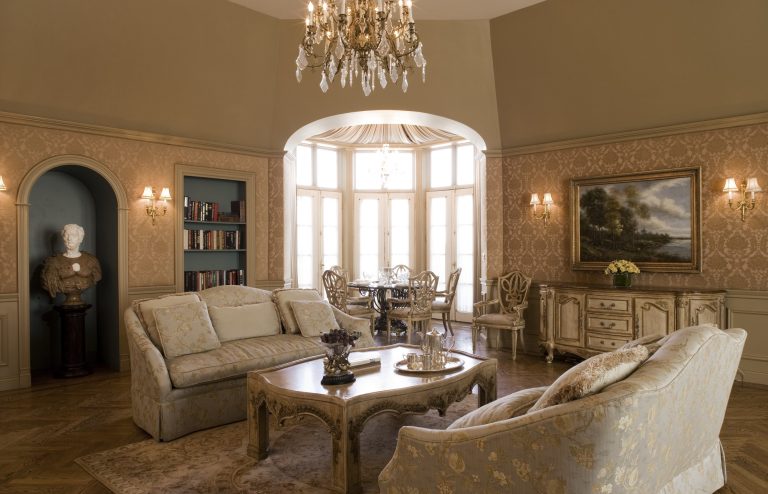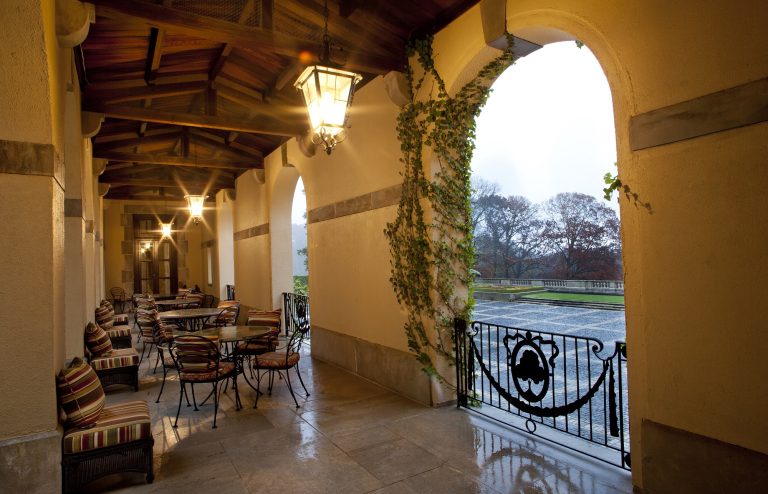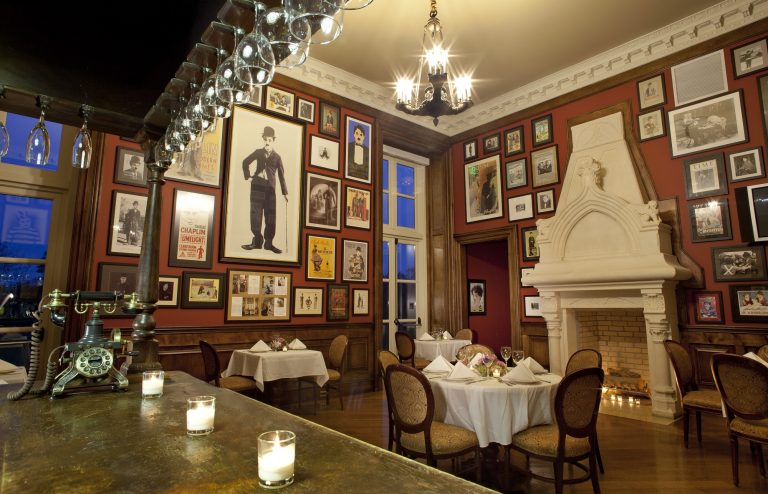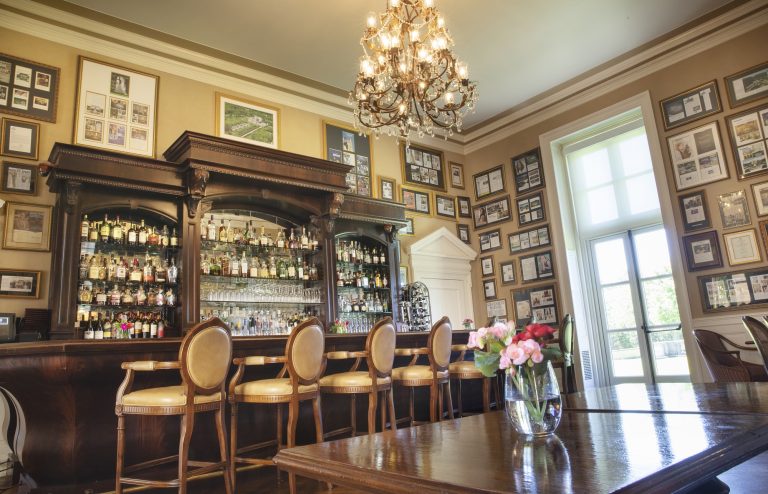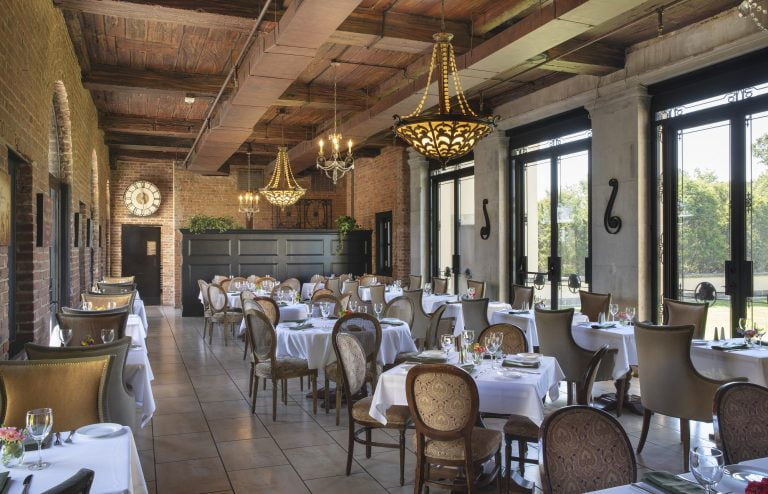 Unforgettable moments
When it's time to turn in for the evening, the exquisite guestrooms and suites never fail to leave guests enthralled. Bearing names that harken to Gilded Age elegance– among them Carnegie, Fairbanks and Whitney – these cozy spaces marry elegant décor, fine furnishings, and such pampering touches as Molton Brown gift sets and Frette linens.
As remarkable as is this one-of-a-kind setting, it's the colorful 102-year-old history of the OHEKA Castle Hotel & Estate that inevitably leaves the most indelible impression on its awed visitors. Many can't help thinking they've stepped into the pages of an F. Scott Fitzgerald classic. 
"People feel the presence of those who have been before," Melius says. "They can touch and feel the past, and create their own Gatsby moment."