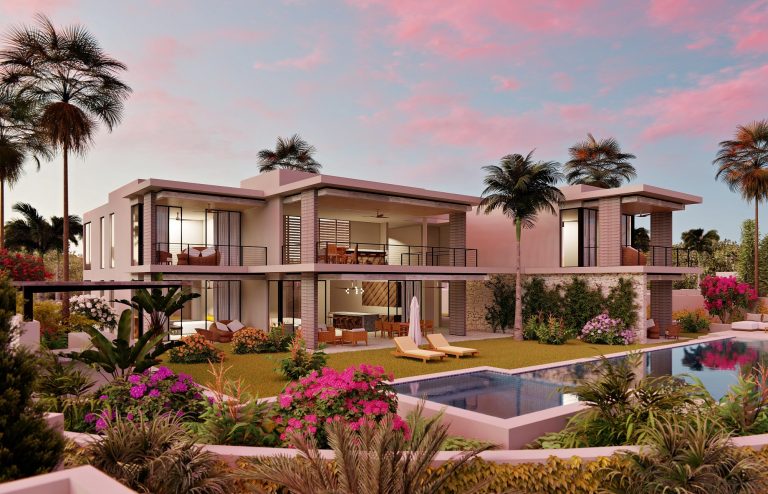 Palatial Pleasure in Punta de Mita
The Susurros del Corazón development has reached Phase II
Frolic footloose and fancy free across the sandy shores of Punta de Mita this season. The 1,500-acre private peninsula is an idyllic cornucopia of luxe beachfront properties, residential communities, and upscale resorts. Sink into sumptuous, seaside serenity at a soon-to-open high-end hospitality stay that features all three of these elements – the upcoming resort and residence community at Susurros del Corazón.
Welcomed by crystal clear waters and awe-inspiring views of the volcanic Marietas Islands, this boutique resort and residential community is set to offer prime beachfront real estate in Riviera Nayarit, Mexico. Susurros del Corazón's General Manager, Jose Adames, weighs in on why Auberge Resorts chose this region of Mexico for their property, "Susurros del Corazón, Auberge Resorts Collection will be an entirely new experience in Punta de Mita; one that embraces Mexico's vibrant culture and a laid-back beach spirit, while also perfectly balancing luxury and approachability." He continues, "We wanted to bring something to the market that is chic yet playful."
Imminent progress is on the horizon as Susurros del Corazón enters phase two of their beachfront residences' development. Guided by the expertise of the Auberge Resorts Collection, SV Capital (development), Glazier (development), Le Architects (architecture and design), Paul Duesing Partners (architecture and design), Studio Collective (architecture and design), and Girvin Associates (site planning) this heavenly haven will turn your dream vacation into reality.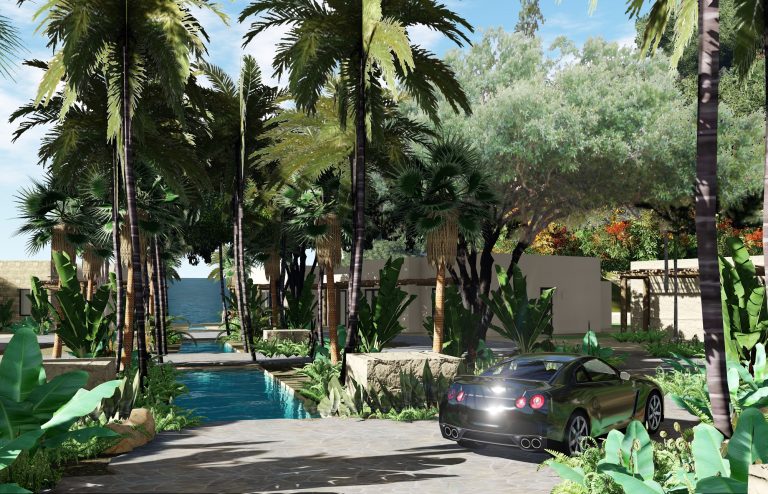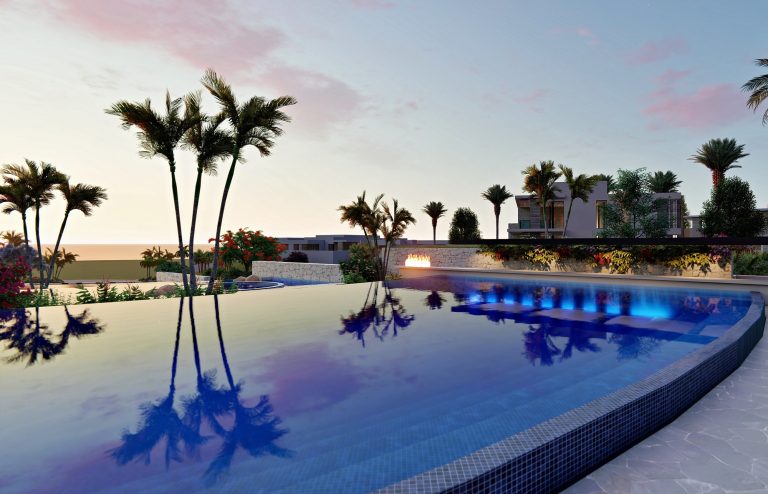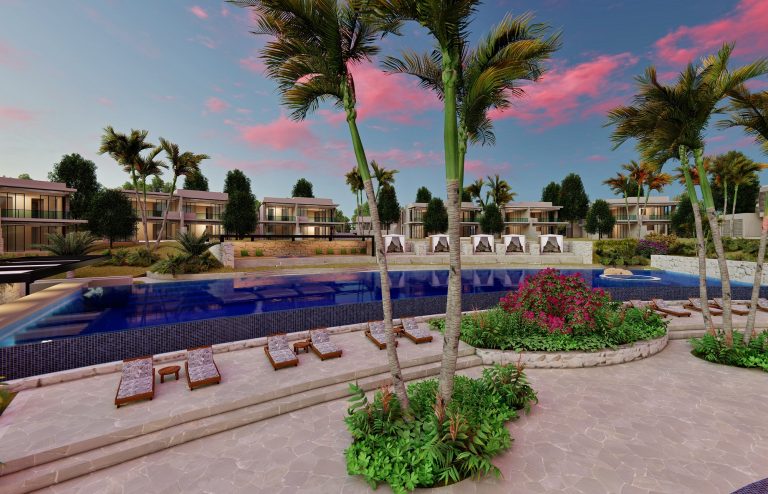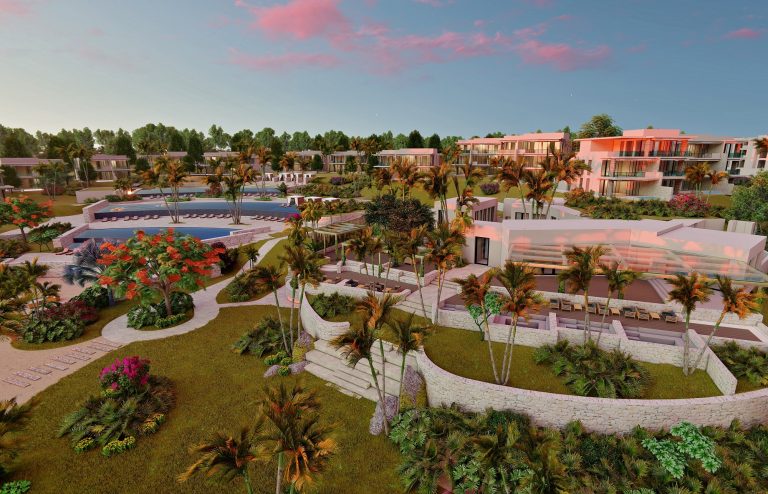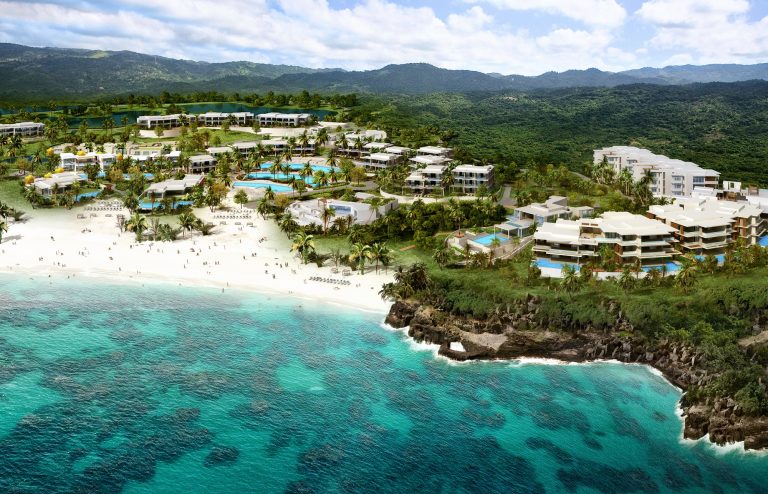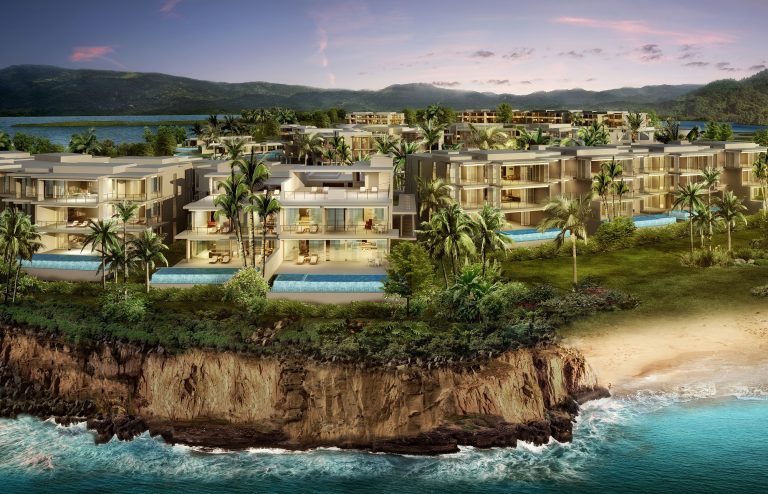 Situated along the Banderas Bay in Mexico, the Auberge Resorts Collection is expanding its real estate options. Forty-nine posh residences and fifty-nine hotel suites stretch across thirty-three rolling acres of vibrant tropical jungle. Unsurprisingly, the initial sales of the first thirty homes have already sold out, and their owners will be welcomed this fall.
Recently, the sale of nineteen new residences ¬– ranging from two- to six-bedroom penthouses – has commenced as Susurros del Corazón enters phase II of development. Two of these properties have already been sold. Anna Cooley of SV Capital, one of the developers of Susurros del Corazón, reports that phase II is currently focused on construction drawings. The resort looks to break ground in Q4 of 2022.
"Punta de Mita is the ideal location for the property, as it provides a convenient combination of "access from the US, great beaches, [and an] untapped market," says Cooley. While Punta de Mita home to several other luxury resort properties, Sussuros de Corazon looks to stand out since "no luxury resort has been built in the last 20 years, so besides being the newest by far, it will also be the only (to date) 5-star plus resort in the area," explains the developer. "[We're] excited about showing guests new quality within the Punta de Mita area."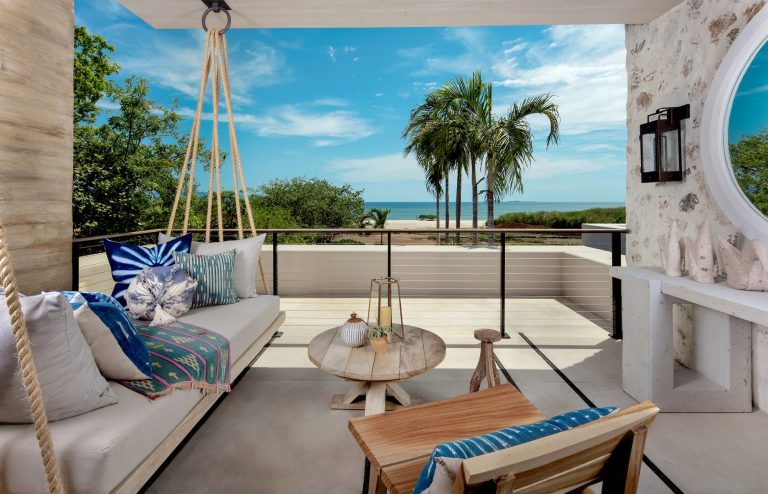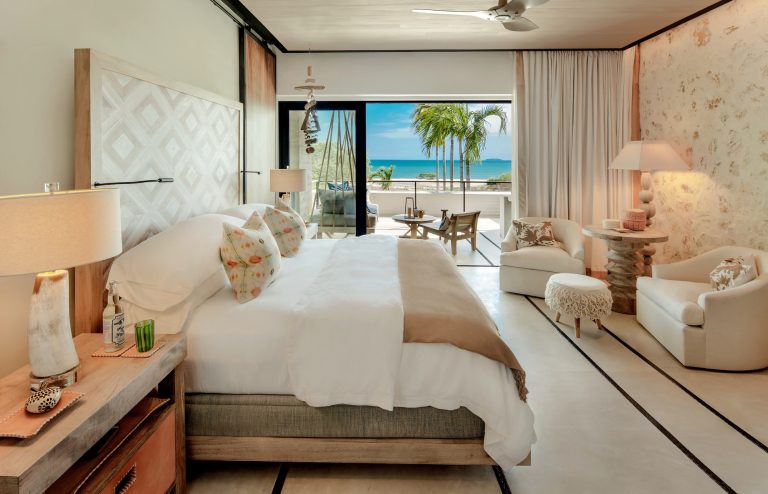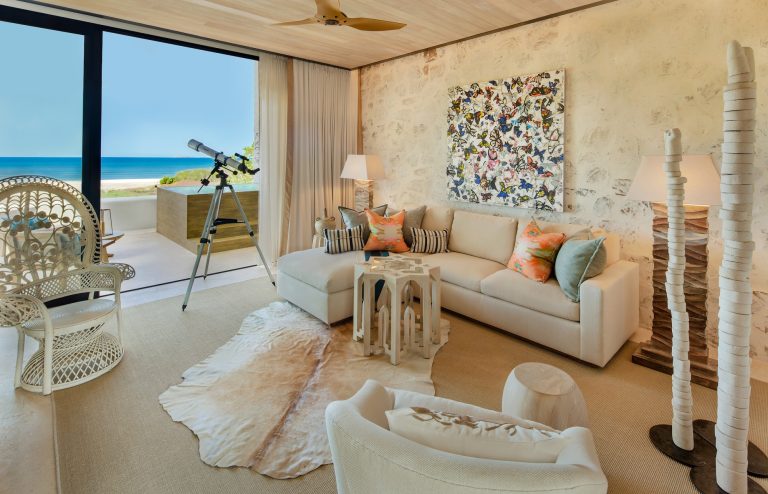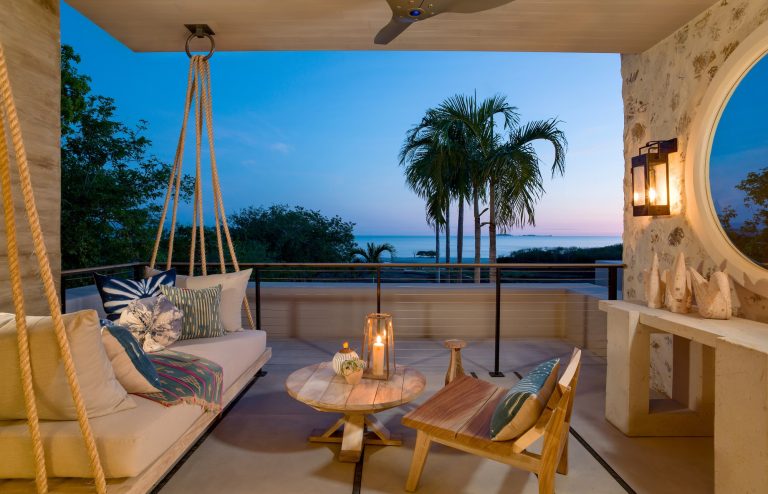 Despite other haute resorts also taking stake on Punta de Mita, Adames expands on how Susurros del Corazón eclipses the competition, "The property boasts the most spectacular beach in Punta de Mita, which spans 1,850 linear feet of pristine sand, perfect for swimming and paddle boarding. It's small enough to feel intimate for our guests, but with three pools, two restaurants and an abundance of programming, it feels exciting and vibrant." The resort is not only positioned within, but also embraces, the natural environment. "Locally sourced Mexican cuisine, an ocean inspired wellness program, modern nature framing design and a unique experience program that celebrates Mexico's vibrant culture will come together in this oceanside oasis," says general manager Adames.
Whether you're seeking a romantic escape for two or a tropical abode to host an entire family affair, the entire luxury boutique resort and residential community celebrates contemporary design. The furnishings and materials that decorate each residence highlight the region's heritage Mexican craftwork as well as the contemporary coastal surf culture. Floor-to-ceiling windows allow ample natural light to crest over the boho-chic interior, and offer a sneak peek into the lively, flourishing environment.
Greeted by call of the vibrant rainforest canopy, penthouse residents are sure to be enticed out of their seaside haven with sweeping views of the Bay of Banderas from their extended terrace. They will not only feel on top of the world, but will physically be there as they overlook the sprawling beaches below from their private jacuzzi or plunge pool (in the two-bedroom, 2,400 SF villas). In the four-bedroom (3,600 SF) residences, residents need not even leave their dwelling to find the main floor pool.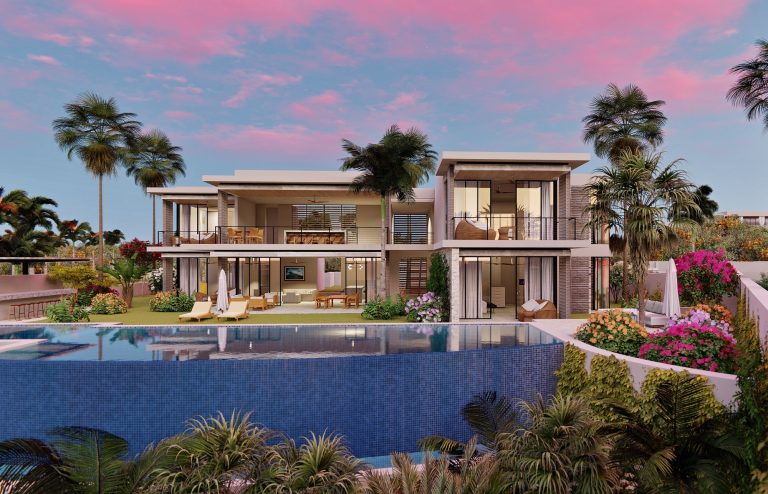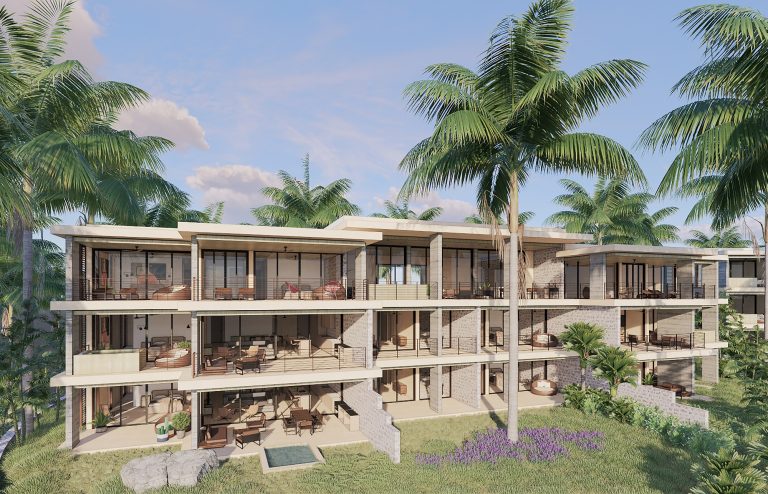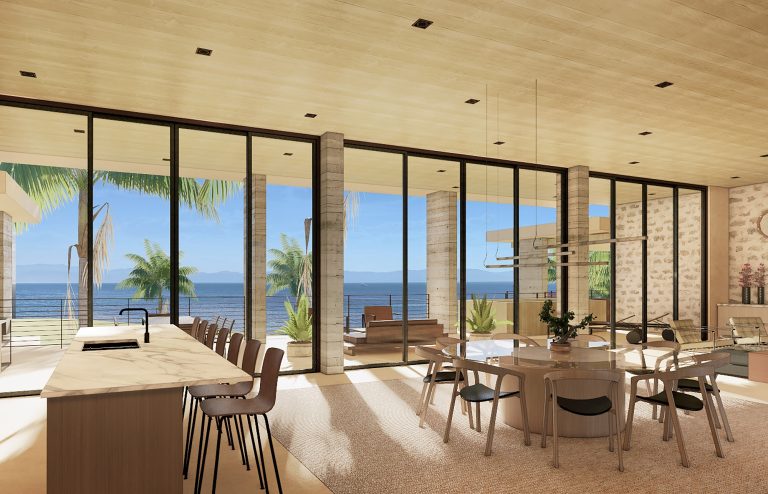 If guests continue their escapade, they are sure to pass by the resort's center, where three scallop-shaped pools cascade down to the water's edge. Chill in cabana-chic fashion by the beach club with a handcrafted cocktail in hand. Guests can also dip their feet into the Bahía de Banderas' crystalline waters – or if they're feeling adventurous – have a bash at snorkeling, paddleboarding, and fishing.
Ebulliently awaiting the property's opening, Adames caps, "I'm very much looking forward to introducing a new luxury experience that will complement the uniqueness of the destination, while attracting a younger generation of travelers. Our experience program at the property is something that I'm especially excited for. From surf safaris [and] boating adventures to local programming that speaks to the vibrancy of Mexico, a trip to Susurros del Corazón, Auberge Resorts Collection will be one that leaves guests with everlasting memories and new experiences."