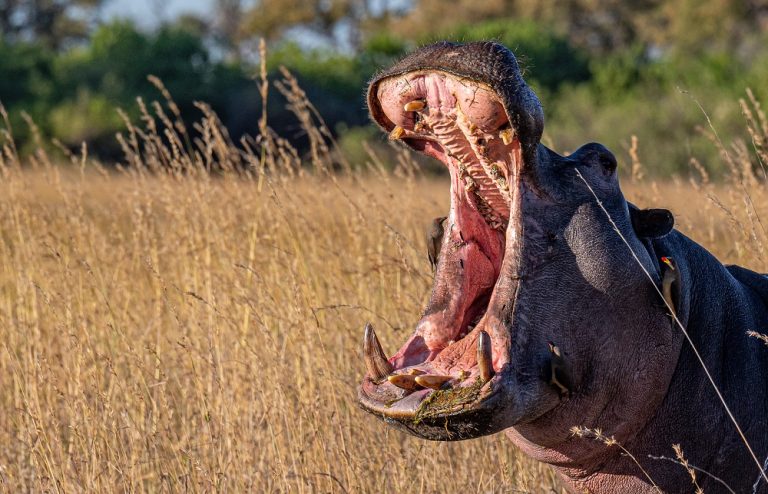 The Wildest Safari on Earth
ROAR AFRICA'S 'beyond first class' adventure into the wildest of terrains
With climate change, habitat destruction, and species endangerment altering the ancient rhythms of our planet, untamed land rich in biodiversity are fading fast. However, in Africa's remaining sacred spaces, wildlife flourishes. A pristine natural landscape unfolds. Only here can one observe breathtaking wild wonders up close. Next September, ten intrepid travelers will have the once-in-a-lifetime opportunity to odyssey into Africa's last remaining wild spaces in unbridled luxury.
ROAR AFRICA'S Wildest Safari on Earth unlocks unprecedented access for ten guests to immerse in natural beauty across three iconic African destinations. The trip is ideal for curious, open-hearted travelers who want to experience Africa led by experts, in the utmost comfort and safety, with all the grind of travel removed.
Transported via Emirates Executive Private Jet from Dubai to Zimbabwe, South Africa, Tanzania, and Rwanda, this extraordinary itinerary affords endless awe and adventure. As the safari prioritizes preserving the planet, ROAR AFRICA purchases carbon credits equivalent to its emissions, contributes to conservation, and invests in the communities that host them.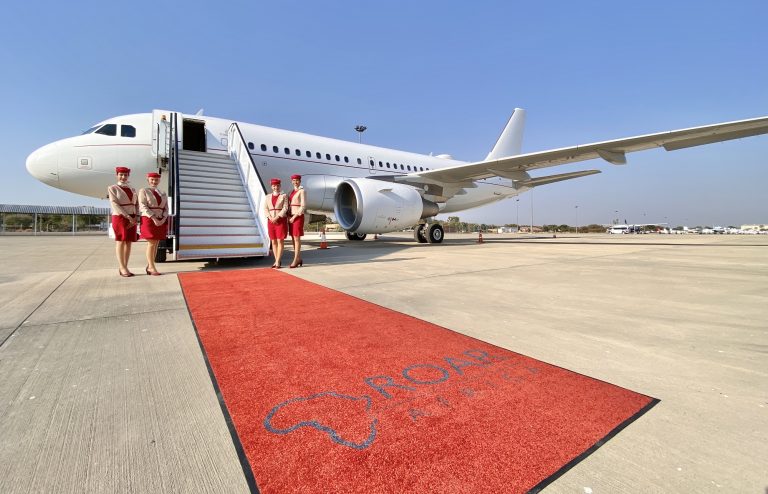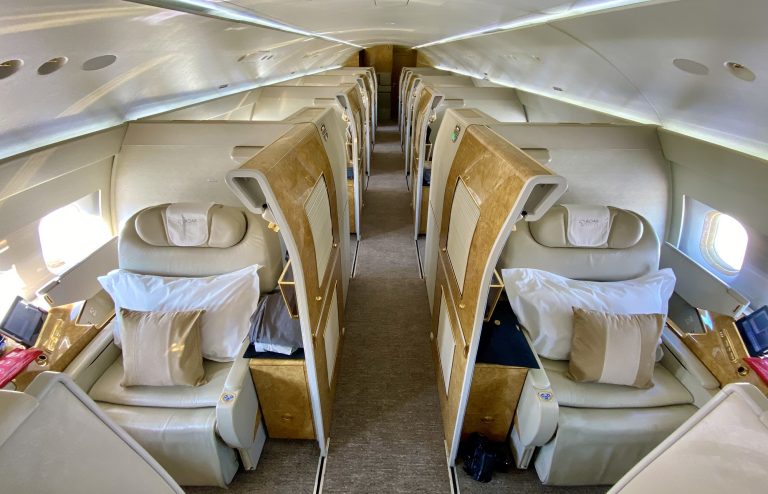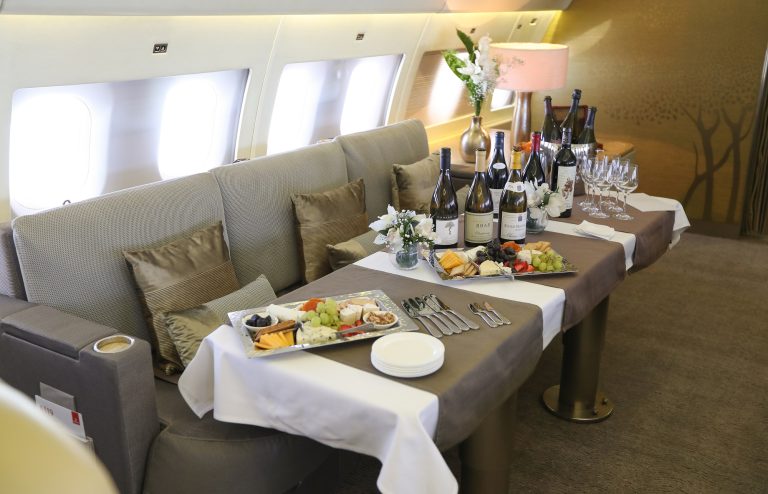 Deborah Calmeyer, CEO & Founder of ROAR AFRICA, explains that The Wildest Safari on Earth showcases ROAR AFRICA's commitment to generating opportunities for travelers to revel in the beauty of Africa's landscapes and contribute to conservation efforts – while, at the same time traveling with the elegance no longer found in long haul travel. She continues, "We're not just selling a destination; Africa is our home. The well-being of the earth is not separate from the well-being of our souls. We at ROAR AFRICA firmly believe that nature is our nurture. But, to truly experience that nurture, one needs the hassle factors totally removed."
Guests will relax in "beyond first class" accommodations on a custom-designed Emirates A319 jet with 10 suites, a private shower spa and powder room, and expansive lounge space on board. Furthermore, gourmet dining and a selection of fine wine will be available to satiate guests' appetites. Flying private with Emirates removes the hassle so endemic to traditional travel today; thus, "the ease and seamlessness ROAR AFRICA provides allows the guest to be fully present, immersed in the staggering beauty and profound peace Africa's vast tracts of untamed wilderness provide," says Calmeyer.
The Wildest Safari on Earth begins at Bvlgari Resort in Dubai, UAE – where innovative architecture and glitzy sightseeing attractions reign supreme. Calmeyer explained that due to Dubai being home to the Emirates Executive Private Jet and its proximity to Africa, it made sense for the trip to begin there. "We chose the Bvlgari Resort for its luxurious, highly private boutique atmosphere and fabulous facilities. It sets a beautiful tone for the journey that lies ahead and gives our clients a chance to exhale and reset before taking off on the adventure of a lifetime," she elaborates.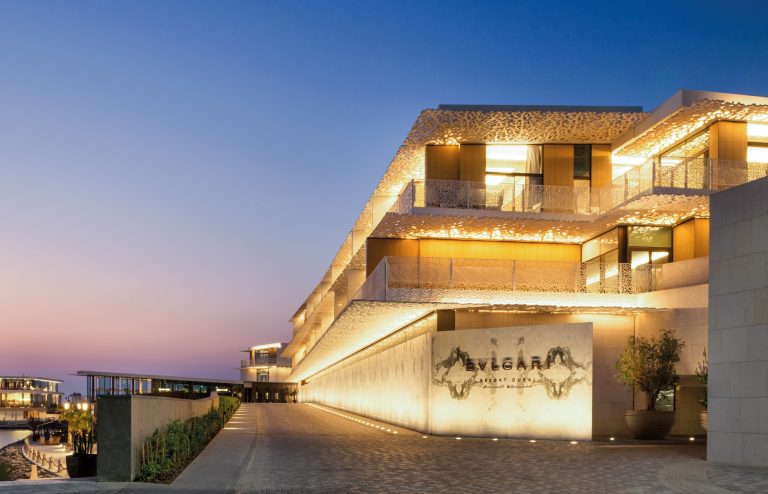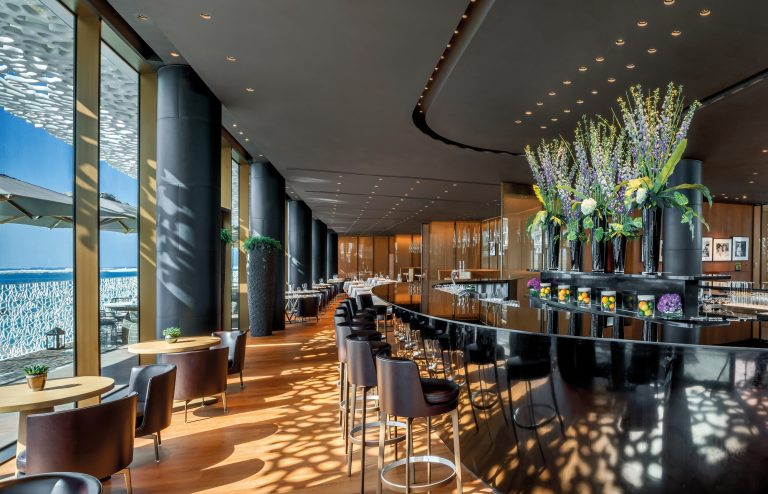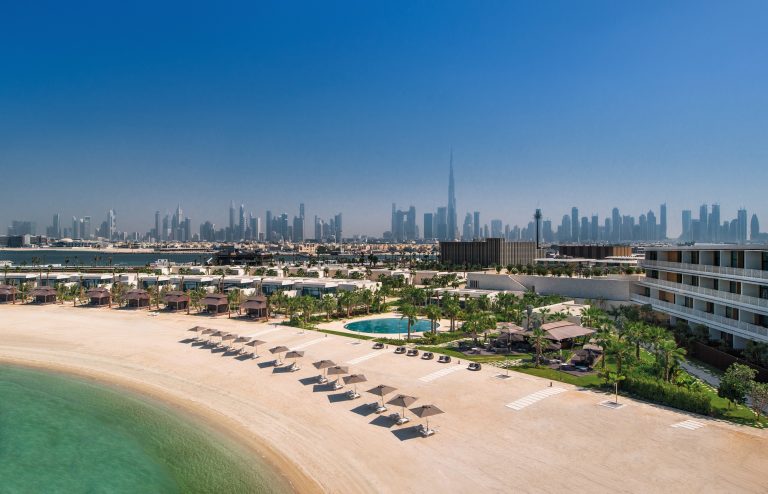 Given that this immersive safari is anchored in exploring preserved, protected spaces, ROAR AFRICA has chosen to partner with Singita, unequivocally the best lodges in Africa, fully committed to sustainability and impact-led conservation. This adventure is about turning explorers into restorers.
From Dubai, guests will glide on to Zimbabwe to the first lodge on the itinerary – Singita Pamushana lodge in Malilangwe Wildlife Reserve, Gonarezhou, Zimbabwe. Flush with Mopane forestry, Baobabs, and over 100 ancient rock art sites, the verdant property reflects the natural environment with its tree-inspired architecture.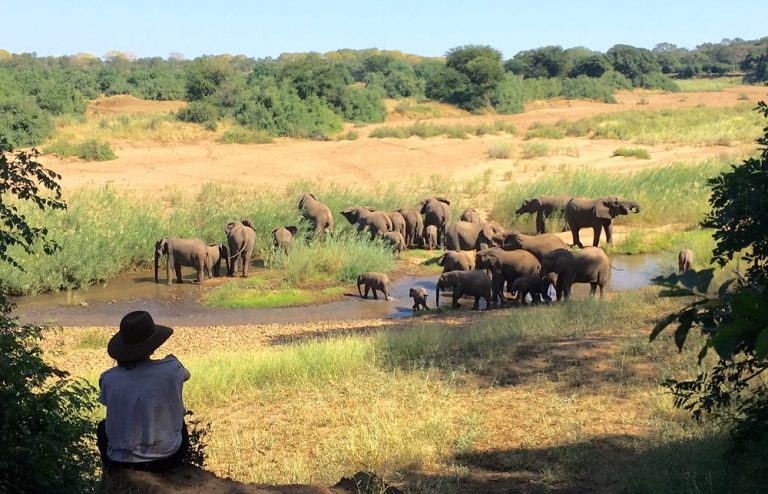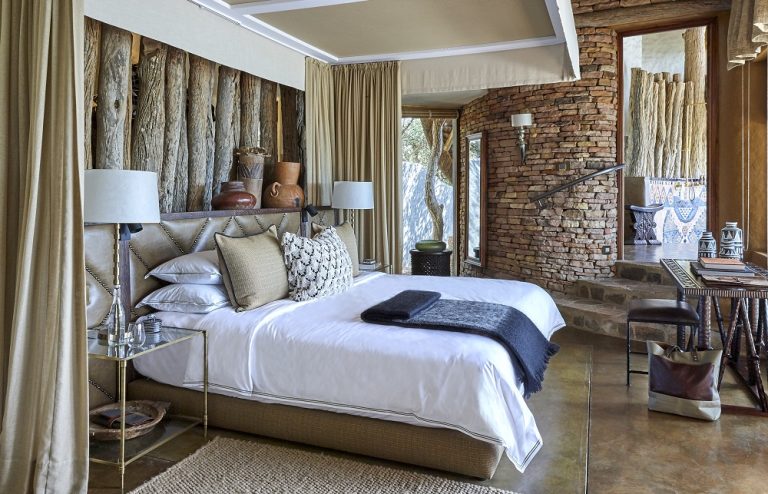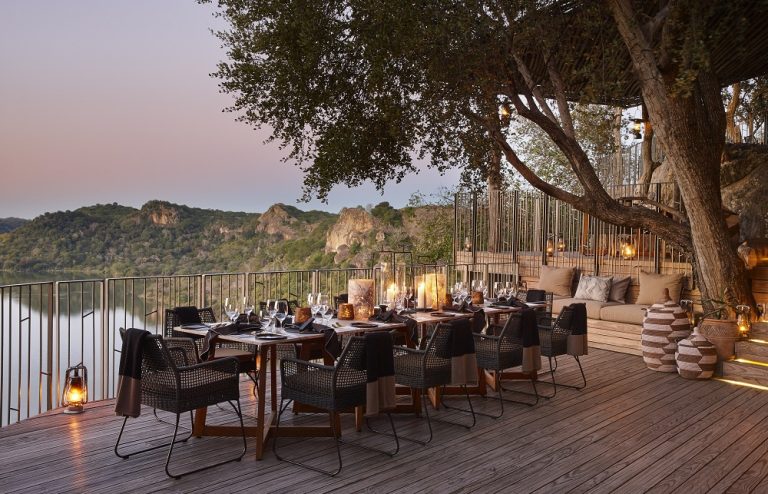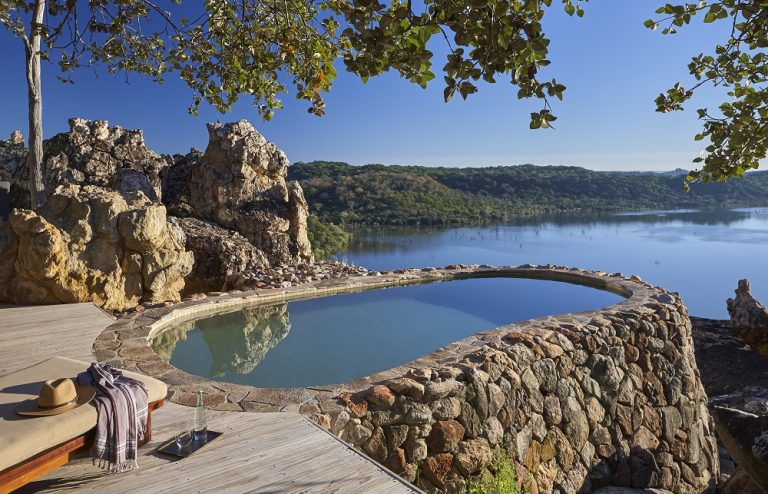 During their stay, guests will have the unique opportunity to track animals on foot via walking safaris led by ROAR AFRICA'S hand-picked guides. Sundowner boat cruises and nighttime game drives in Land Cruisers lead to incredible encounters with Africa's nocturnal wildlife. At Singita Pamushana, guests will learn about Malilangwe Wildlife Reserve's rhino reintroduction program and conservation efforts, thus, strengthening their connection to both the property and the surrounding landscape.
Inge Kotze, Group Head of Conservation at Singita, explains that the ecotourism and conservation brand's business model is wholly reliant on functional ecosystems that support and sustain a diversity of flora and fauna, "everything we do revolves around ensuring the long-term sustainability of these wilderness areas, not just for the sake of our business, but for future generations." Singita aspires to zero waste, zero carbon, and sustainable transport.
After three days of exploring Malilangewe, guests will fly to Singita's Ebony Lodge in Sabi Sand, South Africa. Positioned on the border of the Kruger National Park with over 111,197 acres of wilderness, Sabi Sands presents the ideal vantage point to observe wildlife in its natural environment. As Singita's founding lodge, Ebony is a modern interpretation of a classic safari camp. The suites' interiors are contemporary and sumptuously comfortable but reflect a deep knowledge and respect for the history of the lodge, including original artifacts, antiques, and period relics.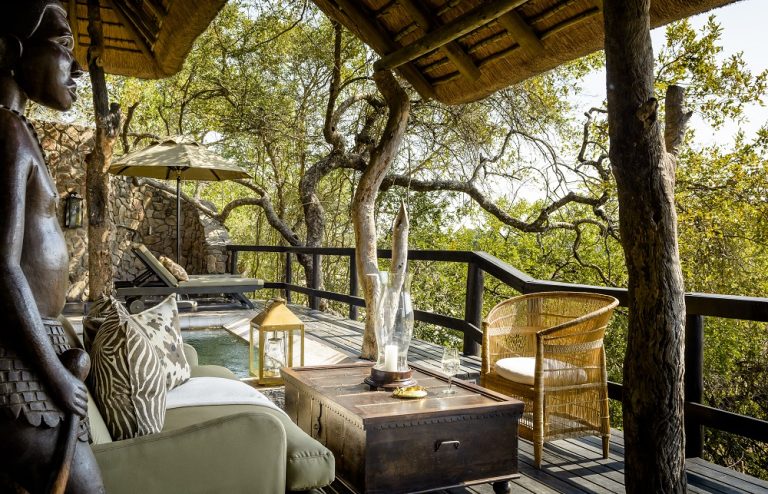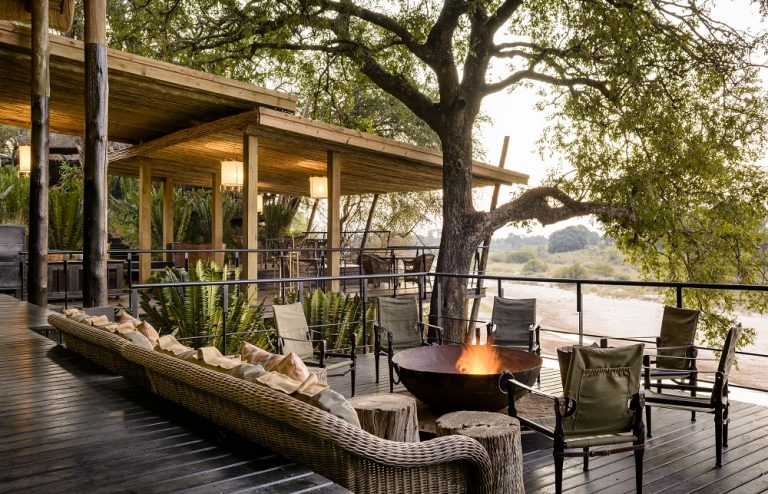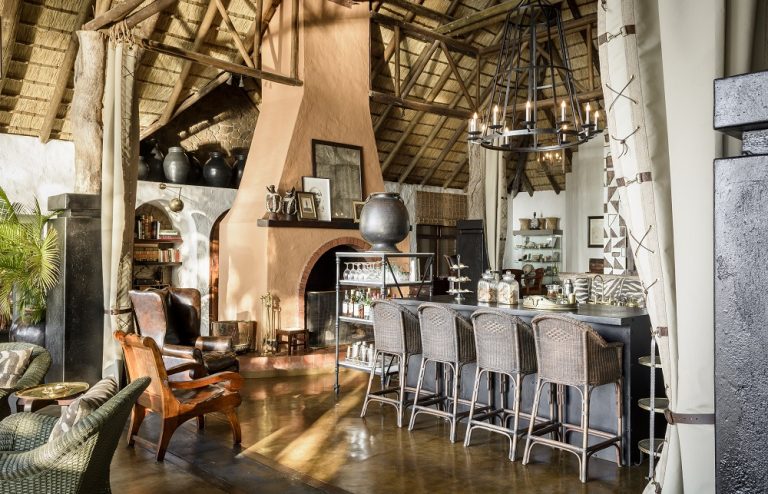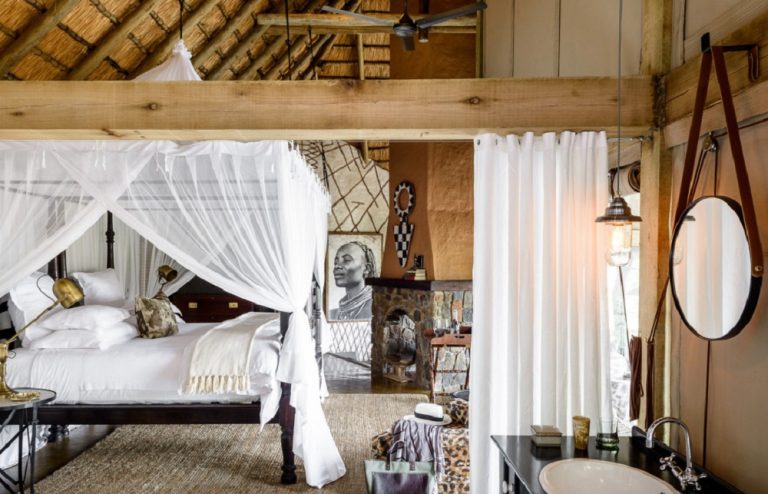 Located in the heart of South Africa's 'big cat country,' guests' time in Sabi Sands will include the spectacular opportunity to interact with leopards, lions, elephants, rhinos, and more. Spa treatments and outdoor recreation activities – including archery, mountain biking, and stargazing safaris – present additional ways to enjoy the wild.
Next, guests will journey to Singita Sasakwa Lodge in Grumeti, Tanzania, for three nights. This airy manor house has extensive views of the Serengeti and exclusive access to the wildlife that roams free throughout the 350,000-acre Grumeti Reserve.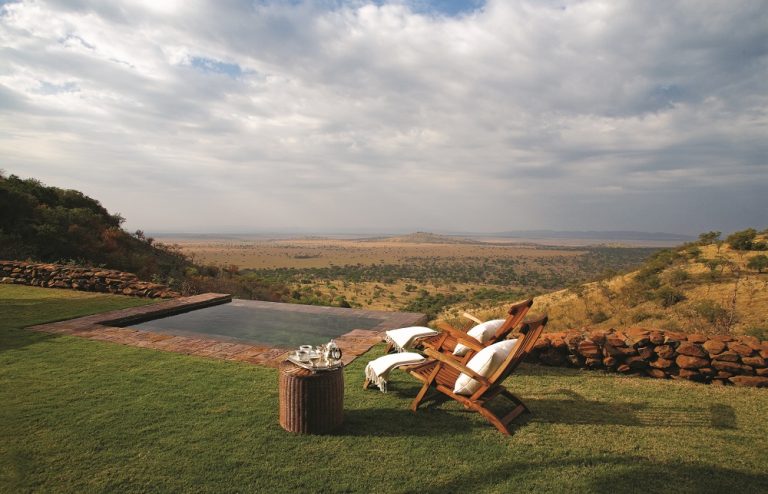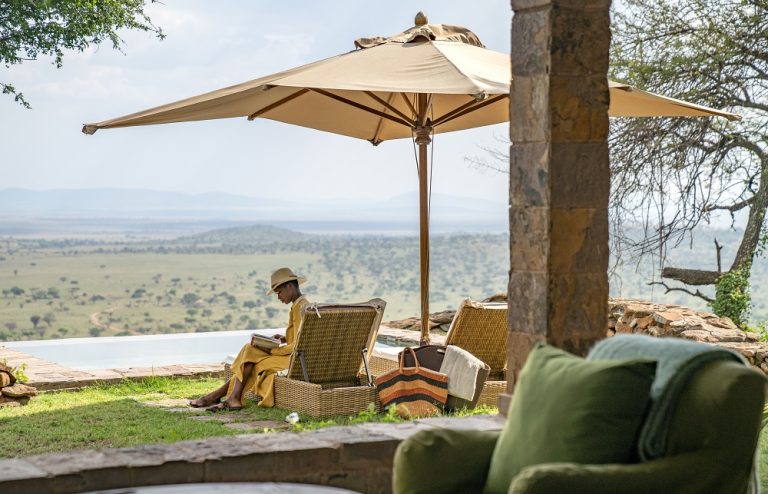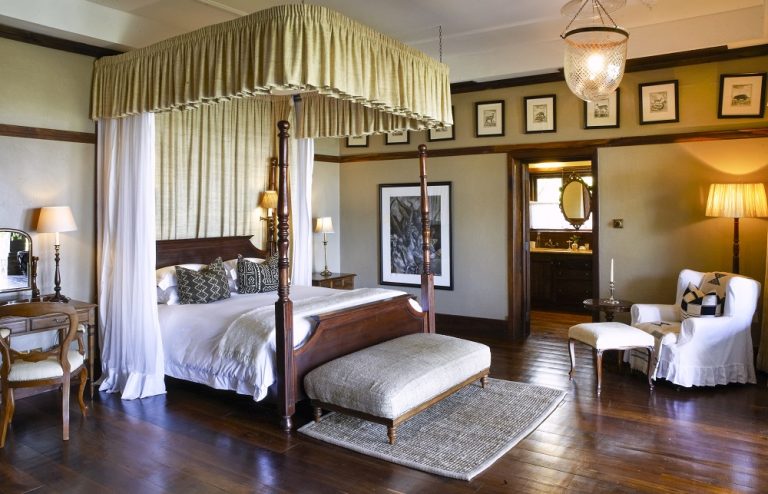 Settled in the sweeping reserve, through which two million animals trek on their annual migration, guests will explore the diverse beauty of the Serengeti-Mara ecosystem. This vast panorama can be enjoyed from myriad vantage points at the lodge, including plunge pools, the lounge, the dining room, and the library. And, of course, The Wildest Safari on Earth travelers will experience extraordinary encounters with wildebeest herds, zebra, gazelle, and other animals on daily game drives. Additional activities include tennis, balloon safaris, and exploring the property's wine cellar with expert sommeliers.
The journey finishes at Singita Kwitonda Lodge, which shares a border with storied Volcanoes National Park in Rwanda, home to the last mountain gorillas on earth. This lodge has incredible views of the surrounding 178 acres of spectacular natural beauty and five volcanoes. On the property's premises, a conservation room, on-site nursery, and vegetable garden are all maintained to support Kwitonda's farm-to-table food journey.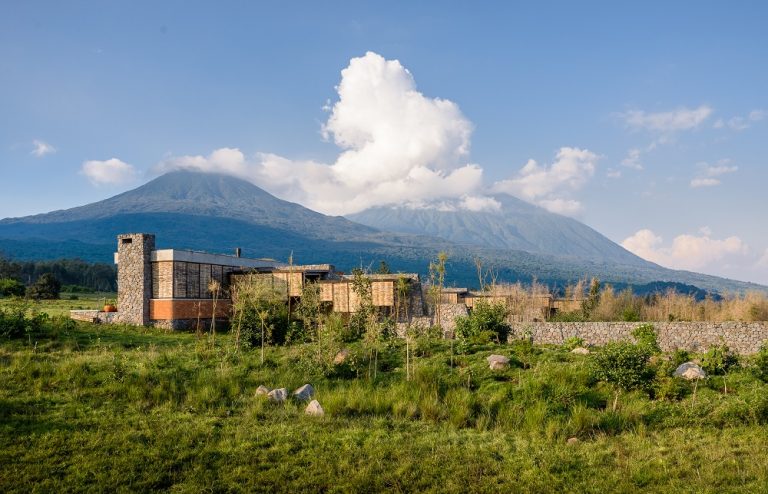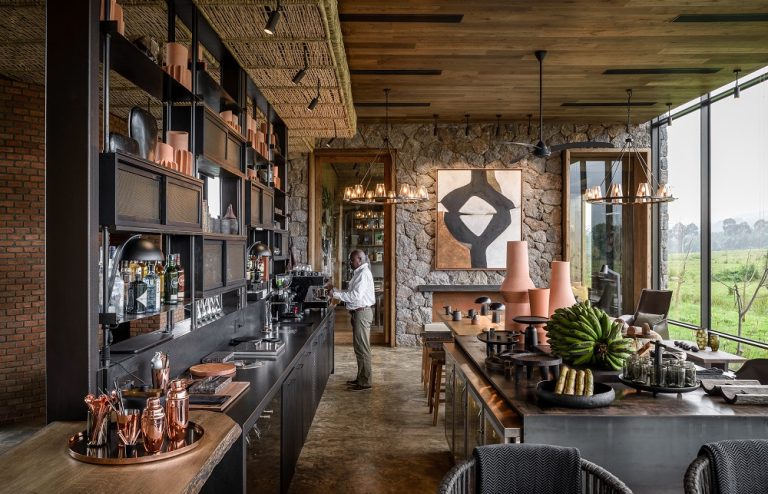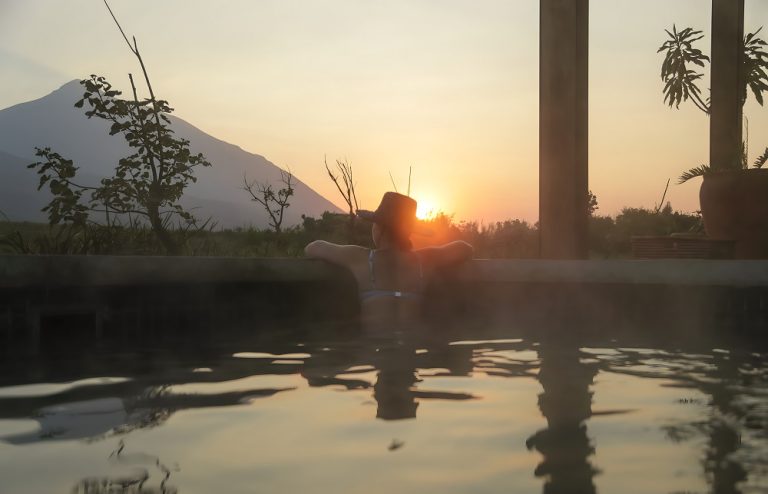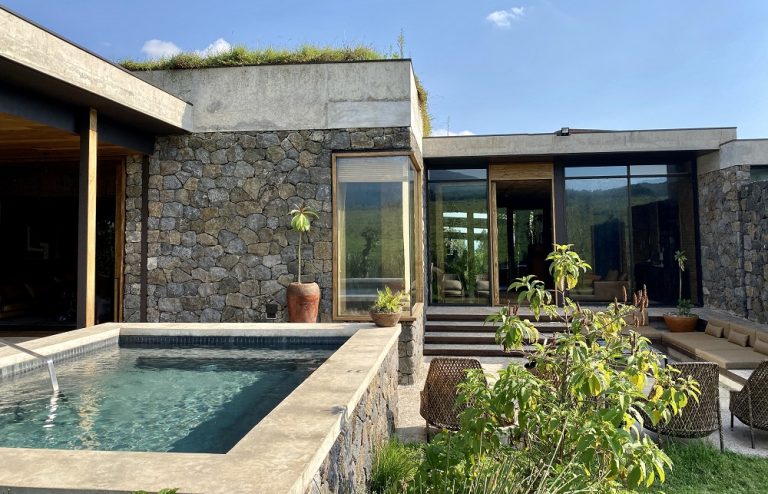 As Kwitonda Lodge is located within the surrounding national park, guests will meet with leading conservationists and the best trackers on the continent. But the highlight of this destination is trekking through the misty rainforest canopies for the rare opportunity to meet habituated gorilla families. Golden monkey trekking also provides a unique experience to interact with the park's playful primates.
A vibrant variety of additional activities and celebrations are planned in Rwanda so guests can get a true taste of the region. Expert chefs offer a cooking class complemented by world-class wine tasting. Guests can also drum and dance with locals, enjoy the outdoors by hiking and birding, or unwind with in-room massage treatments.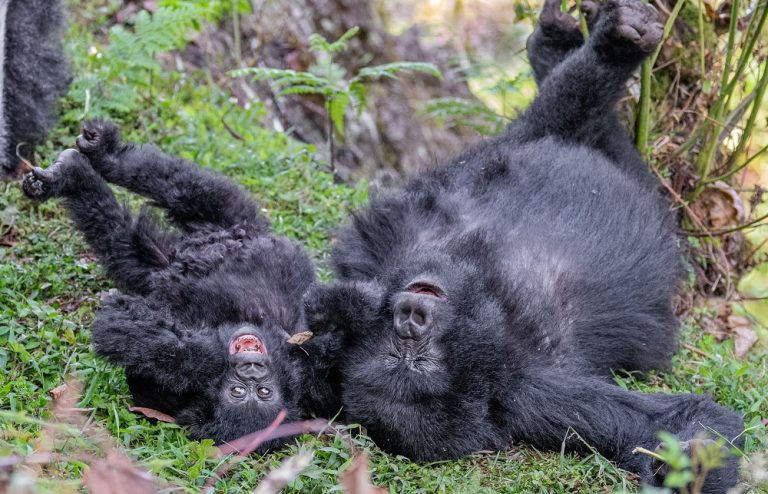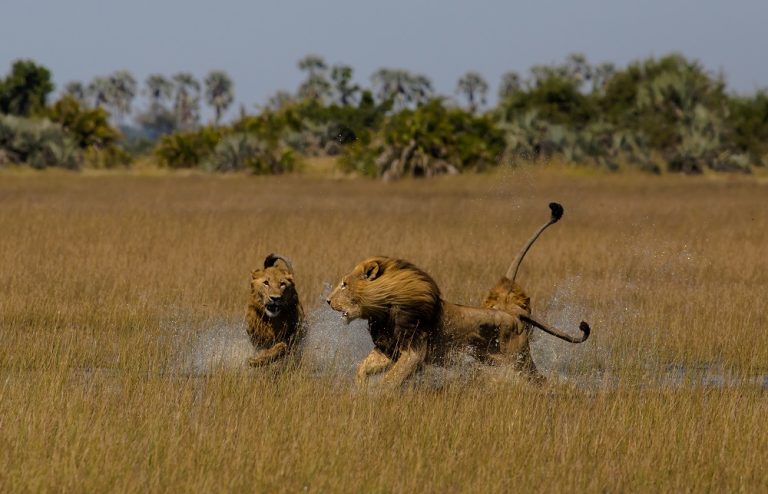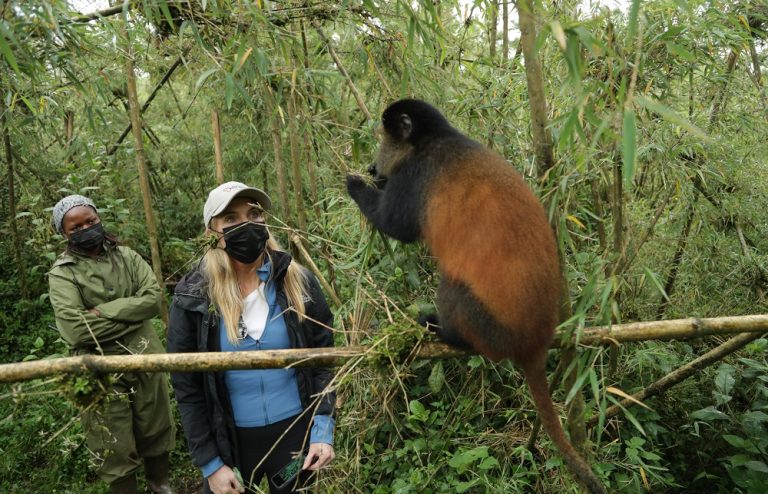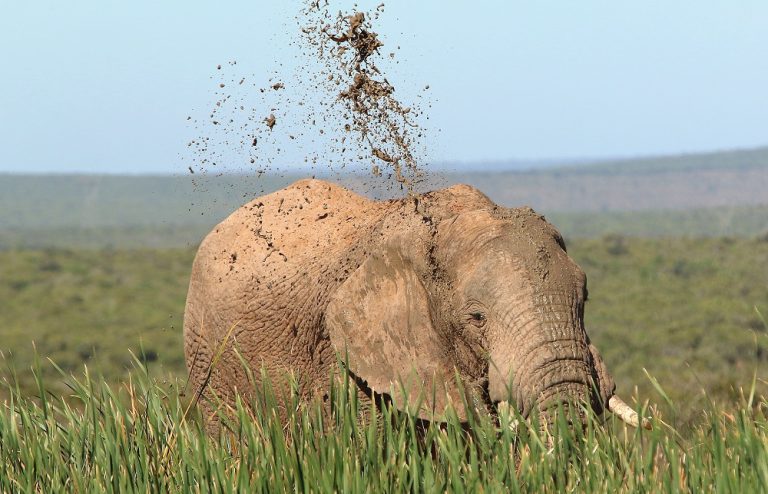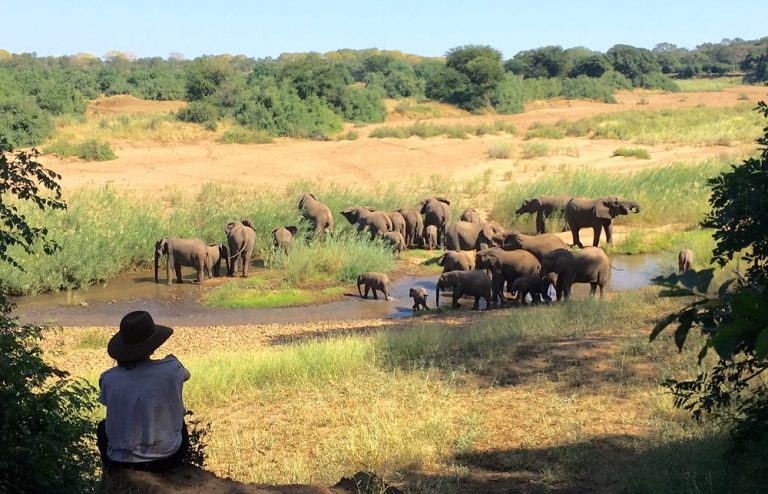 In addition to enjoying the spectacular activities outlined on the trip's itinerary, guests are sure to appreciate the Singita lodges' low guest numbers, incredible game viewing, and top-tier hospitality. Jo Bailes, CEO of Singita, remarks that the ecotourism and conservation brand "aims to surpass discerning travelers' expectations of the evolved perceptions of luxury while always innovating and leading the way in high-end ecotourism." He continues, stating that "guests feel privileged to visit untouched wilderness areas and they choose to stay with us because each of our lodges has a reputation for being exceptional while embodying a spirit of sustainability."
Evidently, each day of this thirteen-day, once-in-a-lifetime journey brims with exhilarating adventures and transformational encounters with the people and places ROAR AFRICA holds most dear. With one night at Bvlgari's resort in Dubai, and three nights in Malilangwe Gonarezhou, Sabi Sands, Grumeti, and Volcanoes National Park, guests have the privilege to explore the best of Africa in one ultra-luxe escapade.