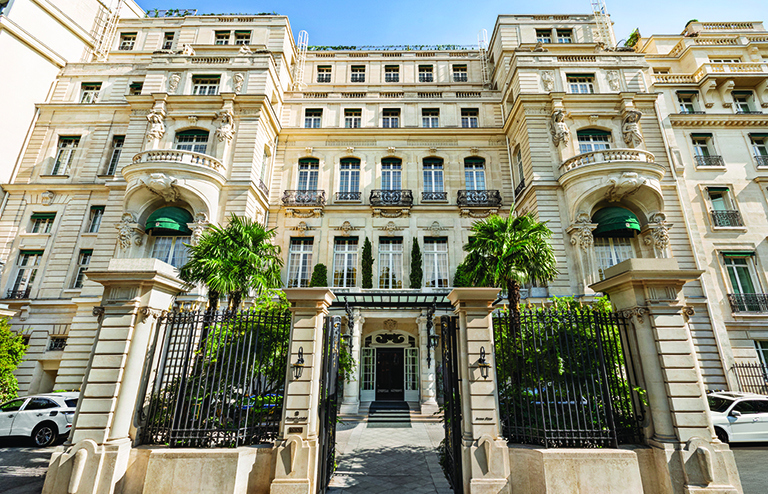 #FindYourShangriLa in the City of Lights 
Long ago, No. 10 Avenue d'lenas's "Palais" was the home of Prince Roland Bonaparte. At this house of nobility, Paris' aristocracy and bourgeoisie gathered to meet, likely discussing politics and the Société de Géographie. This aristocratic address was later transformed by prominent architect, Richard Martinet. Martinet worked to restore and renovate the property, which now welcomes guests from around the globe under the Shangri-La brand. This hotel marks the hotelier's first European property and has been listed as a historical monument since 2009. Of course, we're talking about the chic Shangri-La Paris.
This luxury boutique hotel exudes a particularly Parisian elegance that suits its sophisticated surroundings – including the Eiffel Tower and River Seine, which can be seen from within. Ornate black wrought iron, sculpture, and verdant greenery decorates the building's exterior. Venturing inside, Shangri-La Paris houses 100 rooms, including 37 luxe suites. Cream, golden, and blue hues color the classically French hotel, complementing the Pierre-Yves Rochon decorated interior. Natural light pours into the marble-clad interior from the massive skylight and stained-glass windows, providing an almost-religious experience upon guest's entry.
Each guestroom features luxury amenities including twice-daily housekeeping, television-equipped mirrors, marble-heated floors, and pillow menus. Furthermore, each room's guests are assigned a single contact to address any of their needs. However, of the hotel's 63 rooms, 33 suites, and 4 signature suites, three suites stand out.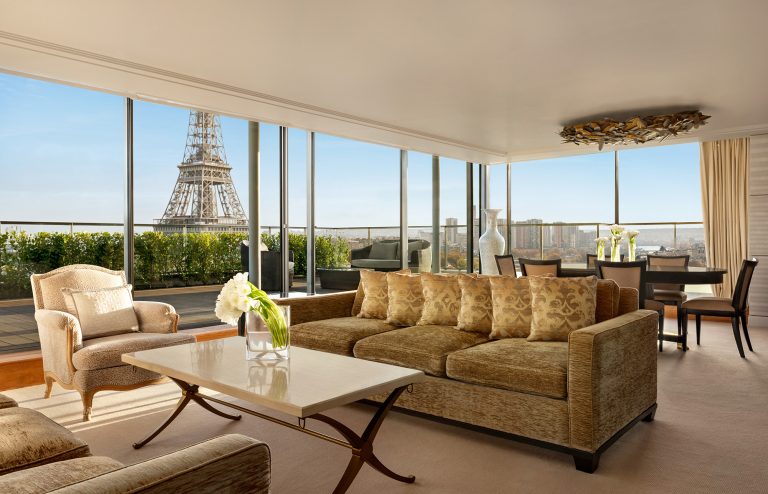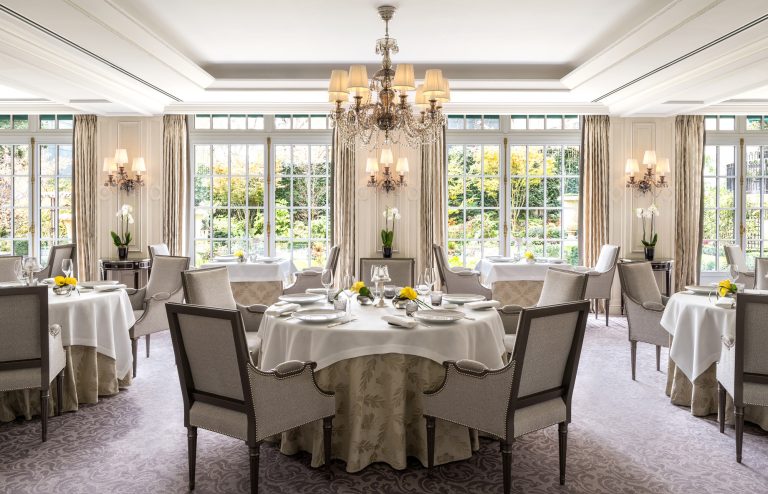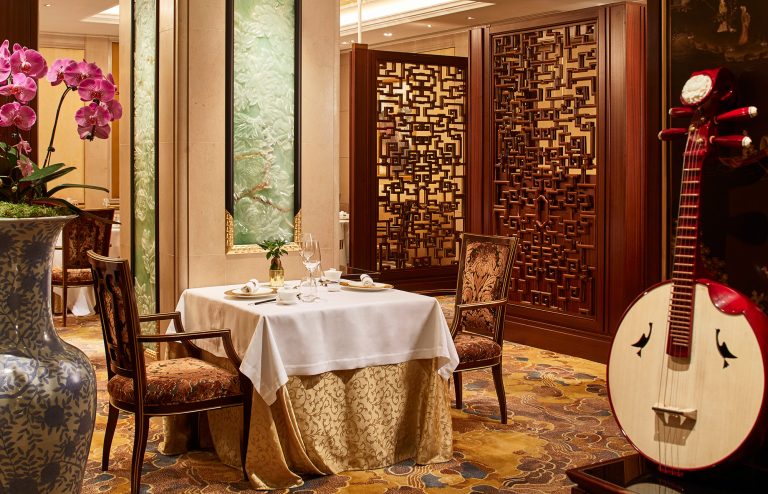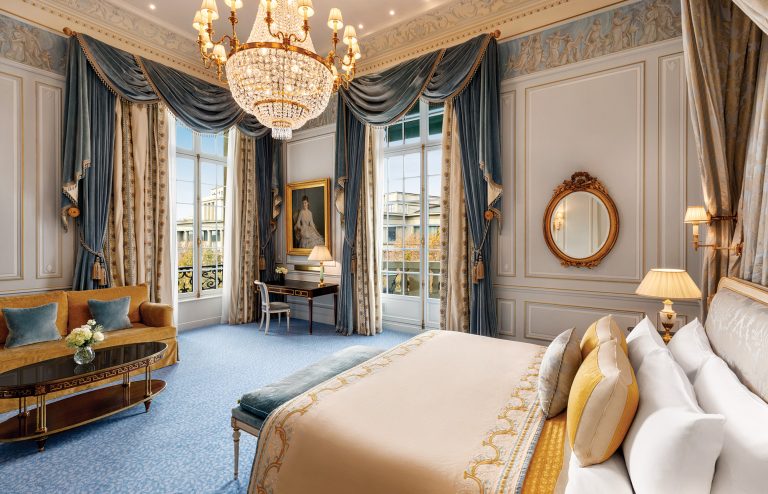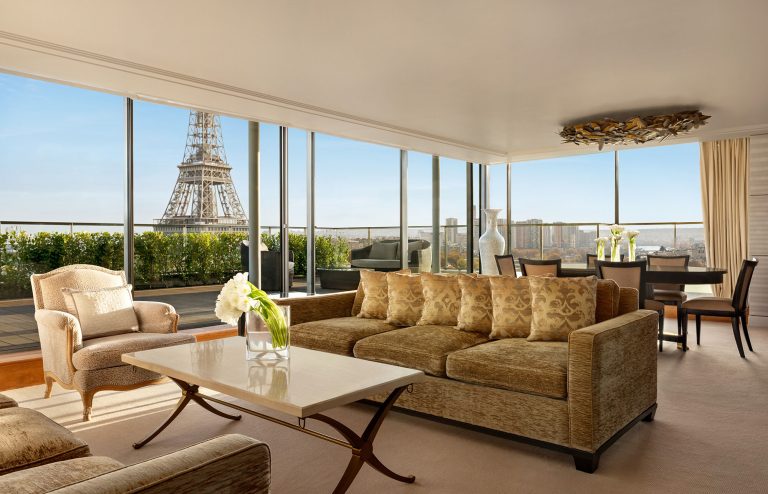 Boasting beautiful views of Paris from the hotel's fifth floor, the 110-square-meter La Suite Chaillot offers a scenic stay at Shangri-La Paris. Two floors up, La Suite Shangri-La combines modern architecture with Asian elements and French furnishings to create a unique, Zen atmosphere. The over 220 square meter space offers a captivating cityscape that includes a glimpse of the capital.
Perhaps most impressive is the 275-square-meter private L'Appartment Prince Bonaparte. Here, guests can admire stunning views of the Place d'lena and George Washington Statue. The vantage point inside the suite is just as extraordinary, with its high ceilings, tall windows, and original ornate mouldings. 
Positioned in downtown Paris – centrally located in the 16th arrondissement of Paris, on Chaillot Hill, opposite of the Eiffel Tower – the historic home's location retains as much relevance for guests today as it did for the nobility of the nineteenth century. Nearby attractions are plentiful, from exploring the ritzy Champs-Elysees, The Triangle d'Or, museums, restaurants, and bars.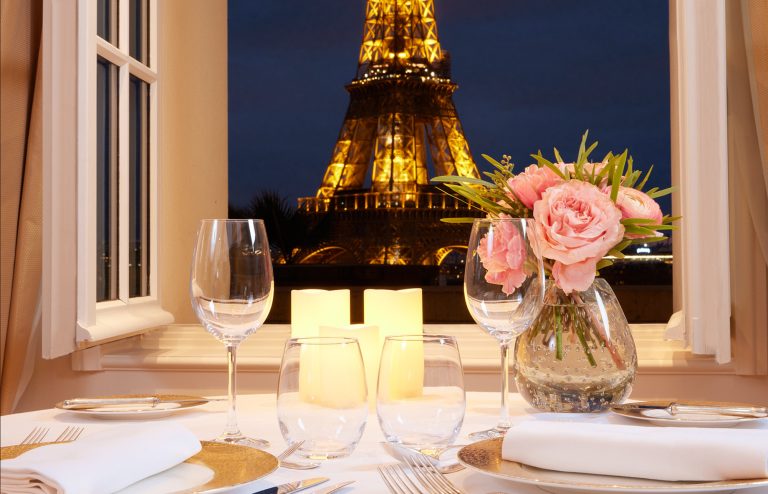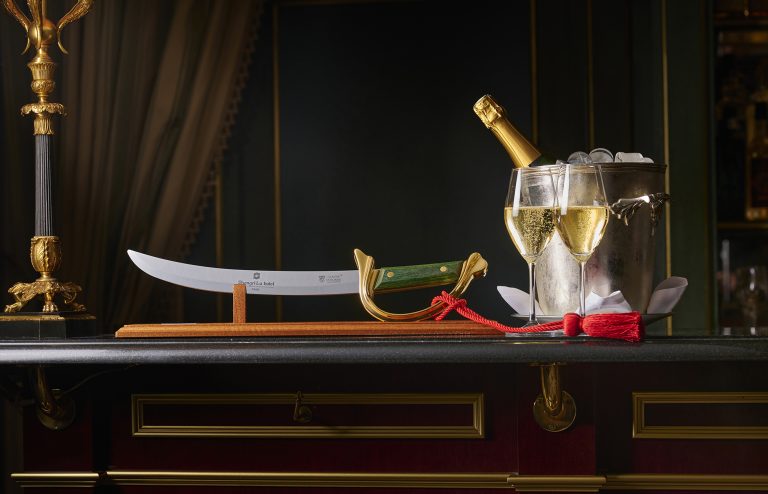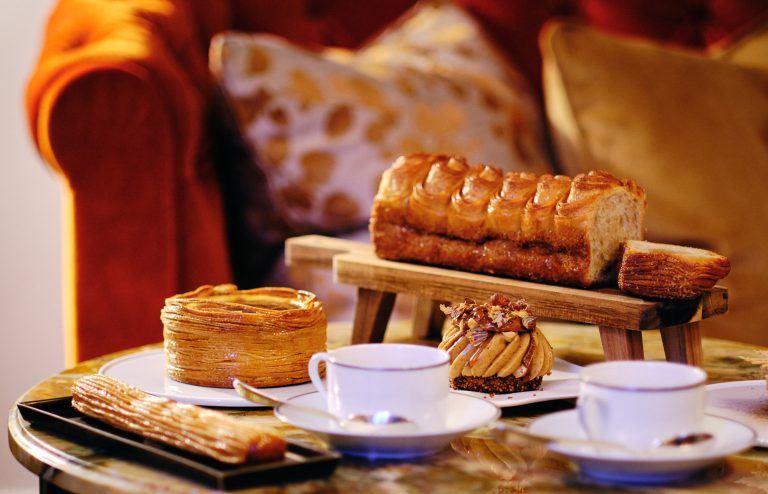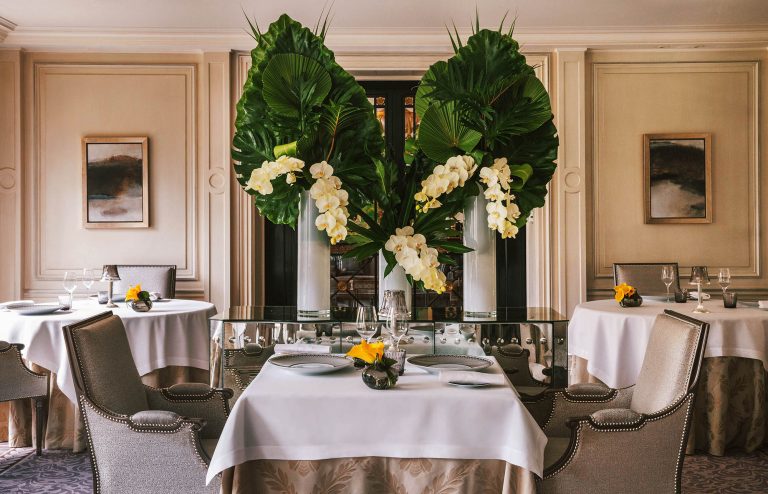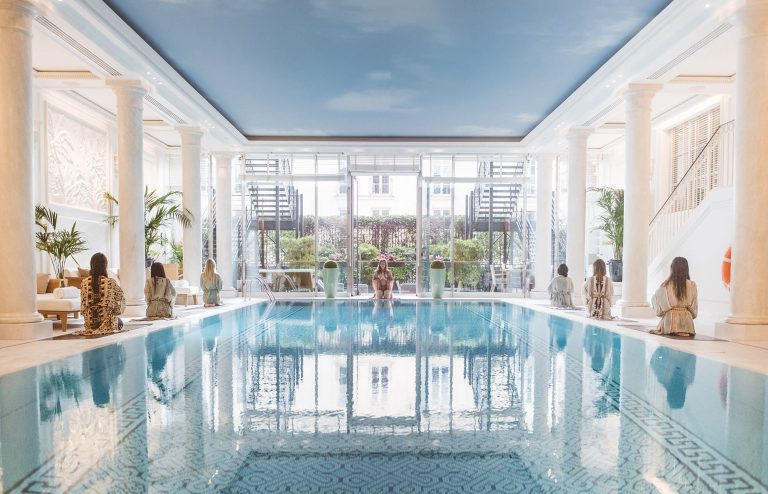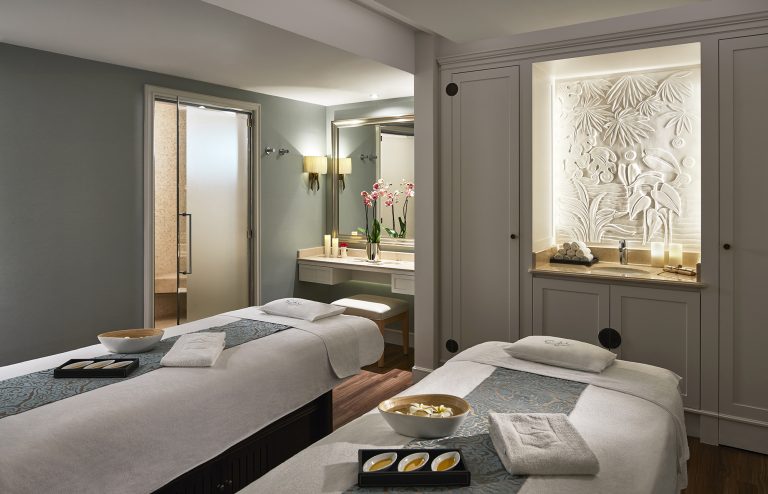 The following day, guests will traverse the French countryside to the Champagne region. There, they'll check in at the Royal Champagne Hotel & Spa for two nights. This luxe getaway, positioned on Maison Louis Roederer's own vineyards, will consist of dinners at Le Bellevue and Le Royal, the latter inspired the restaurant's prominent past patron, Napoleon himself. During the day, guests will participate in private wine tasting and tours with one of Roederer's descendants, Frédéric Rouzaud, providing a truly authentic Champagne region experience. 
As this experience is part of Shangri-La's new #findyourShangriLa campaign, this experience unveils hidden cultural gems exclusive to France. Alongside the Champagne region tour, guests will enjoy dining on La Bauhinia's secret garden terrace whilst taking in views of the Eiffel Tower, private boat tours along the Seine, and an exclusive tour of the Guerlain boutique on Champs-Élysées. Participants will be provided with a keepsake Bee Bottle filled with their favorite perfume from Maison Guerlain, paying homage to Bonaparte's bee emblem emblazoned throughout his residence.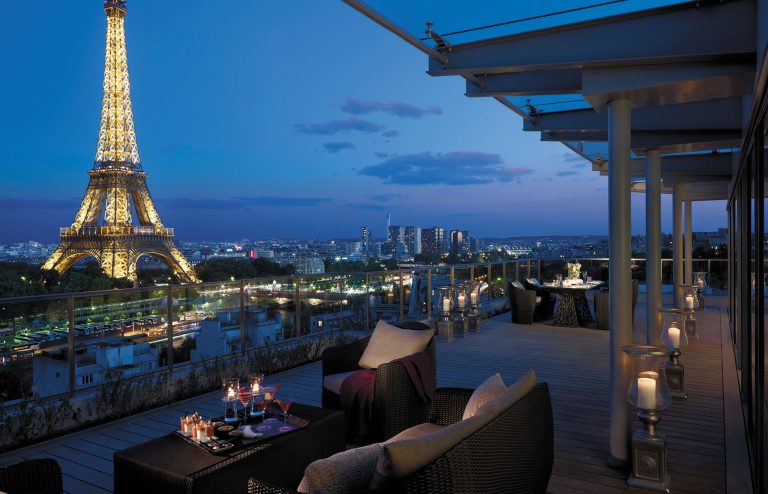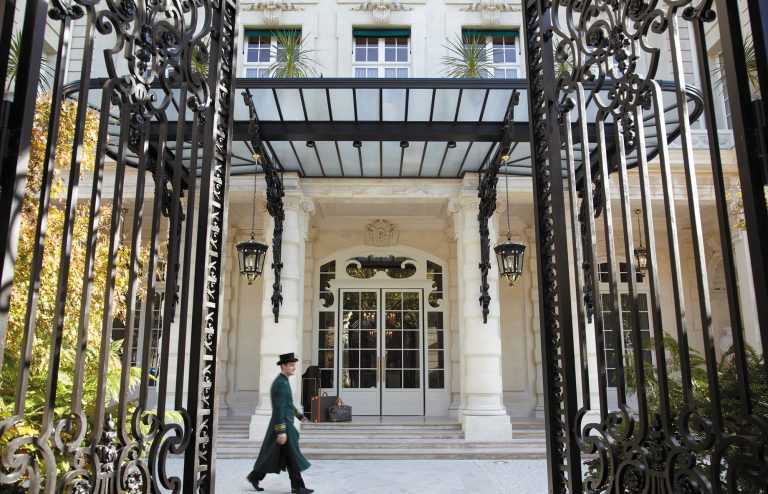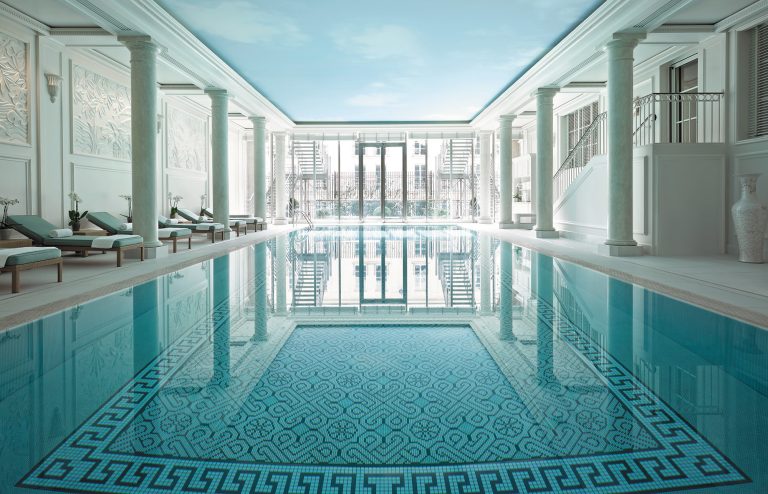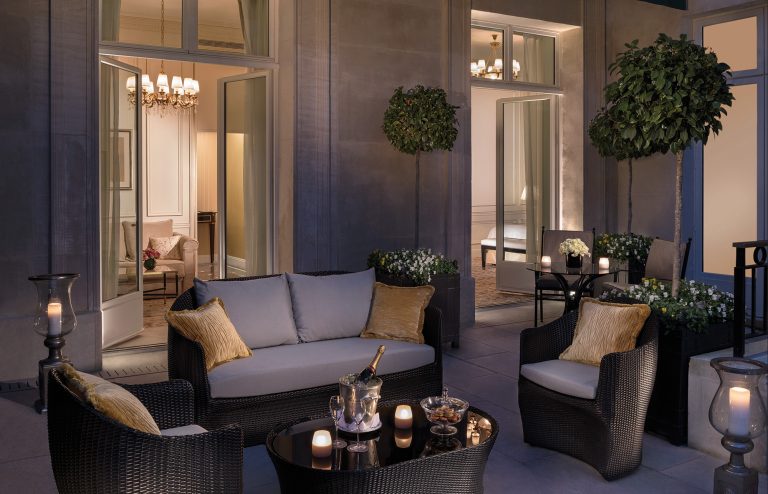 "This 'timeless getaway' between Paris and Champagne is an exceptional opportunity to savour the best of both worlds. Between a stay at Shangri-La Paris, located in the heart of the City of Light, with a breathtaking view of the Eiffel Tower to a stay at the Royal Champagne Hotel & Spa looking over a sea of vines as far as the eye can see, our guests will experience the best of France," says the Shangri-La Paris' General Manager, Julien Bardet. These experiences are all tied together through their emphasis on local experiences, top-notch luxury, and elevated hospitality. "Typical of French culture, gastronomy will take centre stage throughout the experience," he continues.
Shangri-La organized the Timeless Getaway's itinerary by focusing on creating unique, tailor-made experiences. By partnering with Royal Champagne Hotel & Spa and Maison de Champagne Louis Roederer, Shangri-La gives guests a taste of the very best of France, from Paris to the Champagne region. 
"Our collaboration with the Royal Champagne Hotel & Spa for this exclusive offer was an ideal fit and an absolute must," explains the General Manager. "Our Maisons share great synergy, starting with the emblematic history of the Bonaparte family, Shangri-La Paris being Prince Roland Bonaparte's former residence and the Royal Champagne Hotel & Spa as Napoléon Bonaparte's former coaching inn." Bardet continues why this collaboration was such an apt fit, "The two hotels share a special bond with champagne, from traditional champagne sabering at Shangri-La Paris to the Champenois vineyards, we are both dedicated to celebrating the French art of living with elegance. Who better to join us in this unique experience than the Maison Louis Roederer."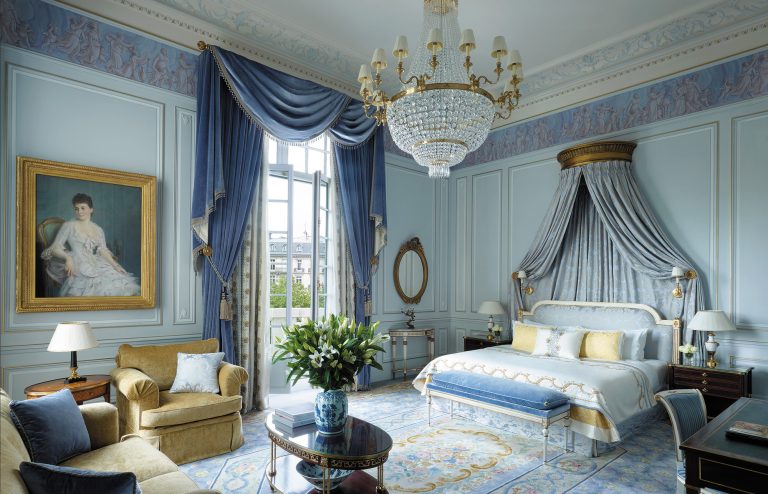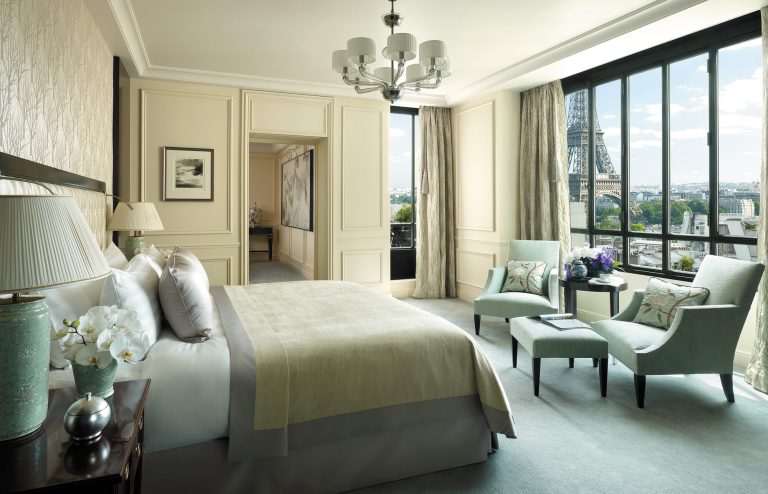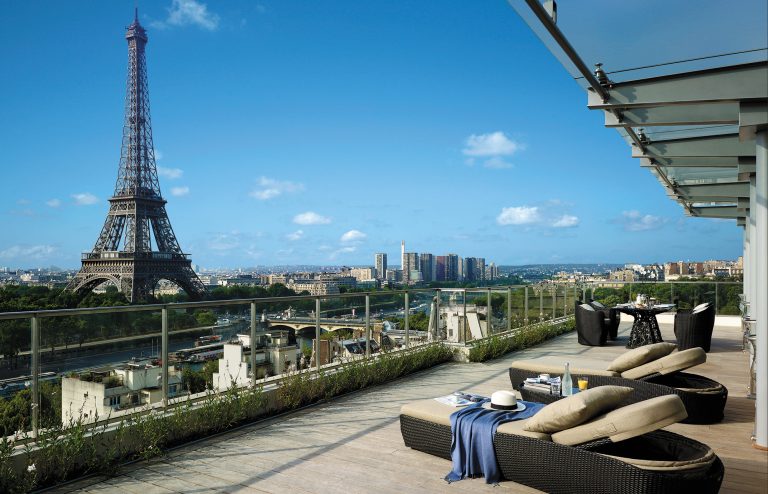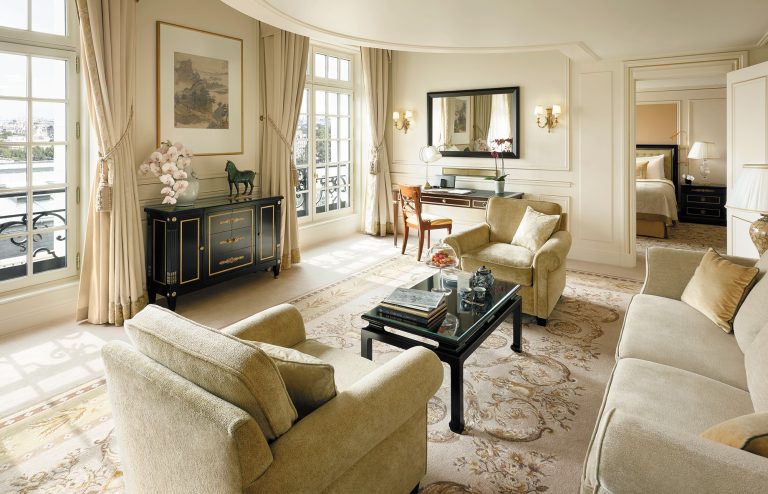 Before you imbibe the bubbly, the hotel's restaurants can provide a nourishing meal. Shang Palace, France's only Michelin-starred Chinese restaurant, provides tantalizing Asian cuisine provided by Chef Samuel Lee. Alternately, hidden away in a private oasis within Paris' secret garden is La Bauhinia. This gourmet seafood-sharing concept offers teatime, brunch, and more under the restaurant's looming, illuminating glass dome. Les Lounges and Le Bar Botaniste also offer tantalizing tapas and creative cocktails. 
For those looking to drop their shoulders even further, visit Chi, the Spa. With four treatment rooms, a variety of in-room spa treatments, an outdoor terrace, a 24/7 fitness center, a health club, and a 17-meter-long swimming pool, guests can truly relish their R&R. A personal trainer is even on request for individualized fitness needs. 
No matter how guests decide to spend their time in the City of Lights, Shangri-La will help guests #findyourShangriLa and experience the perfect Parisian getaway. "It is our mission to bring joyful moments to each of our guests and every experience we have created is centered in the idea of enabling our guests to find their Shangri-La," caps Bardet.