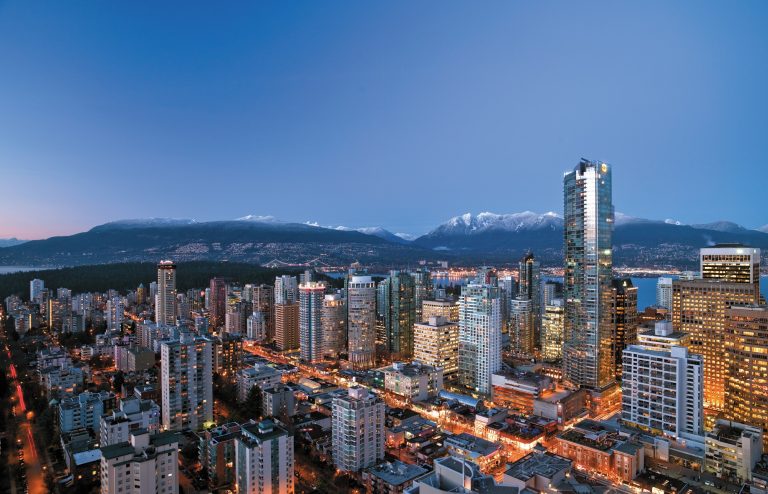 Discover Zen-like Tranquility at Shangri-La Vancouver
Ice cave heli adventures, bespoke experiences, and delectable eats abound
Vancouver, British Columbia is an ideal travel destination for adventurous travel buffs,sybarite sightseers and those looking to experience the multi-cultural dynamism of the Pacific Northwest. The outskirts of the city feature scenic outdoor attractions, like Stanley Park, Granville Island and English Bay. Venturing deeper downtown into the charming cacophony, tourists and locals alike can enjoy fresh seafood, the colorful music and arts scene, and prime shopping.
Enveloped in the heart and hubbub of Vancouver, elevated within the largest skyscraper downtown, is the five-star Shangri-La Hotel. This urban sanctuary combines luxe city living with ultra-cool, exalted excursions. Developed by Peterson Investment Group & Westbank Projects Corp., the Shangri-La Vancouver is North America's first Shangri-La property. After closing for a year and a half due to the pandemic, the hotel reopened in May 2021, and is back and better than ever with more thrilling collaborations, activations, and adventures to offer guests.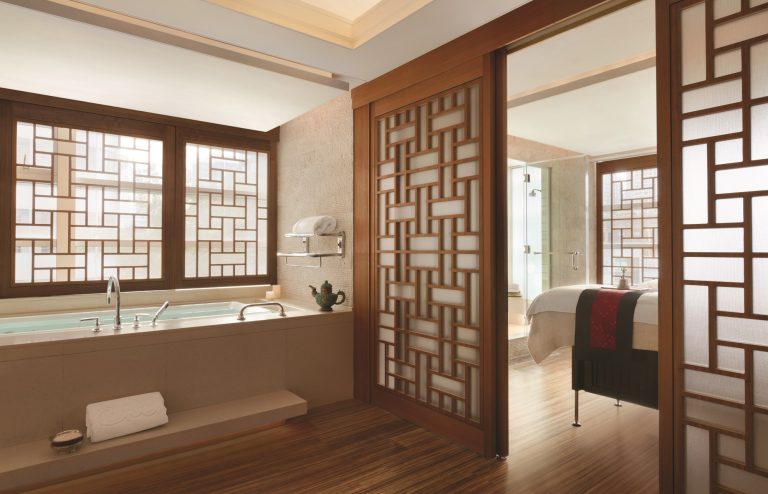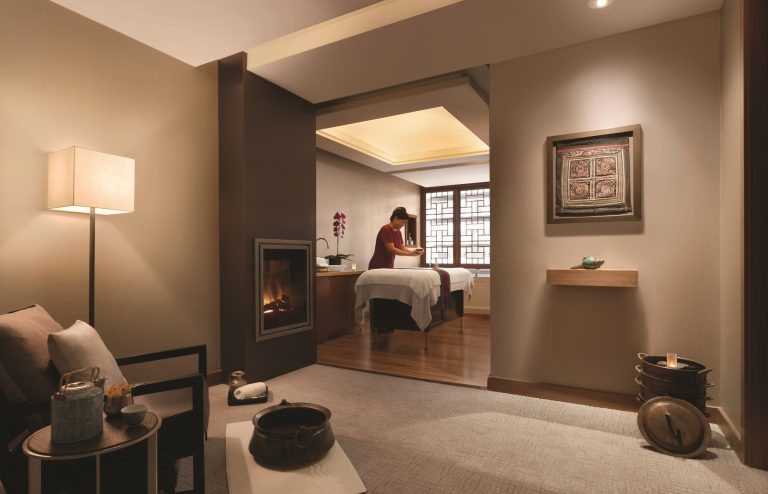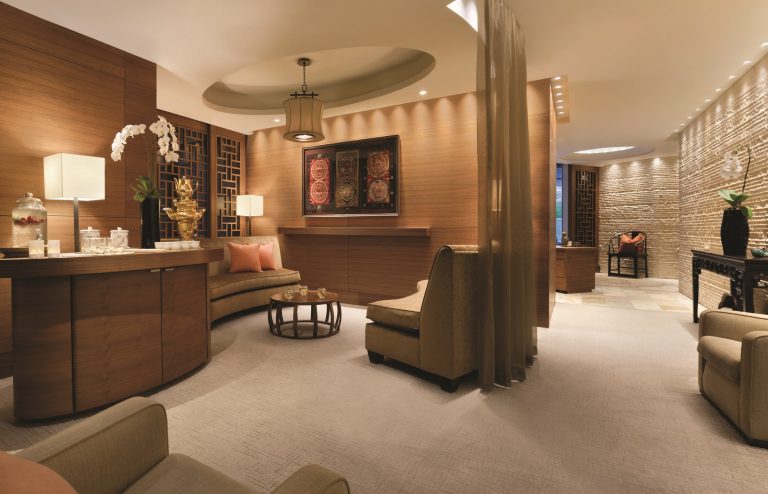 EQ was fortunate to be hosted by Shangri-La Vancouver for their Ice Cave Heli Adventure. Along with the once-in-a-lifestyle excursion, this package also included an incredible three night-stay, a massage treatment at the on-premises CHI spa, a private shopping session at Holt Renfrew, and several dining experiences at Carlino – the property's Friuli region-inspired Italian restaurant and lounge, as well as at upscale nearby eateries, including Coast and Holts Café Vancouver.
Conveniently positioned between the Coast Mountain Range and the Pacific, this tranquil city-escape is within walking distance to the iconic Robson Street and picturesque Vancouver waterfront. Aptly cocooned along Vancouver's luxury retail row among designer brands – including Tudor, Chopard and Rolex, among many others – Shangri-La Vancouver offers access to Vancouver's most high-end experiences.
Part of Stanley Park can be observed through the hotel's floor-to-ceiling windows, which provide plenty of natural light to the 119 rooms and suites. The use of natural materials – including sustainably sourced, bookmarked wood from Brazil that was specially crafted for the property – is implemented in all Shangri-La Vancouver suites. Each of the spaces combine modern luxe with traditional Asian décor and include thoughtful touches from British Columbia-based businesses.
Martin elaborates on Shangri-La Vancouver's other local partnerships, "Vitruvi diffusers and essences are available in all suites. Our suites also feature an enhanced mini-bar menu with Sheringham Gin & Vodka. In our other rooms the mini bar offers all local products wherever possible – some of the items include – Chez Christof chocolate, kombucha, nuts and snacks."
Guests can further unwind by taking advantage of the marble bathroom's heated floors and television-embedded mirrors, or by basking on the private balcony. With only 15 suites per floor, guests rarely run into other visitors, providing an exclusive and serene atmosphere. As the hotel is frequented by visiting film crews and celebs, victors can relish in their privacy while also being within footsteps of the best nightlife, amenities, and comforts that the city has to offer. For additional R&R, take advantage of the hotel's pool and hot tub, which overlook the twinkling lights of Vancouver's downtown.
This tasteful combination of design influences and considerate room details create an undeniably Zen feeling. During our stay, EQ was gifted ice cap inspired cookies and glacier-blue hot chocolate bombs – proving Shangri-La's attention to personalized and high-quality touch points. Martin continues, "We have also create[d] an exclusive Shangri-La retail store which allows guest to order a range of local products. Our goal is to continue with curated partnerships that highlight the best of Vancouver and British Columbia while supporting our local community." With this, guests can enjoy the fine offerings of the property not only during their stay, but also once back home.
Furthering Shangri-La's unwavering commitment to excellence, the property is equipped with a spa that has been rated the best hotel spa two years in a row – CHI. All massage therapists were required to obtain their spa training certification in Asia in order to work at CHI, promising their guests a masterful session.
Relax in a way that embraces Vancouver's natural surroundings with an organic British Columbia seaweed treatment. Another option is CHI's Sangre De Fruta treatment from Bowen Islands, which has been embraced by the wellness world – and crowned with the Goop guarantee – and consists of an hour-long botanical treatment. Shangri-La's guests will be provided a private CHI suite, equipped with a fireplace, soaking tub, and a private bathroom, and can choose from a selection of fragrant aromas to craft their serene sanctuary.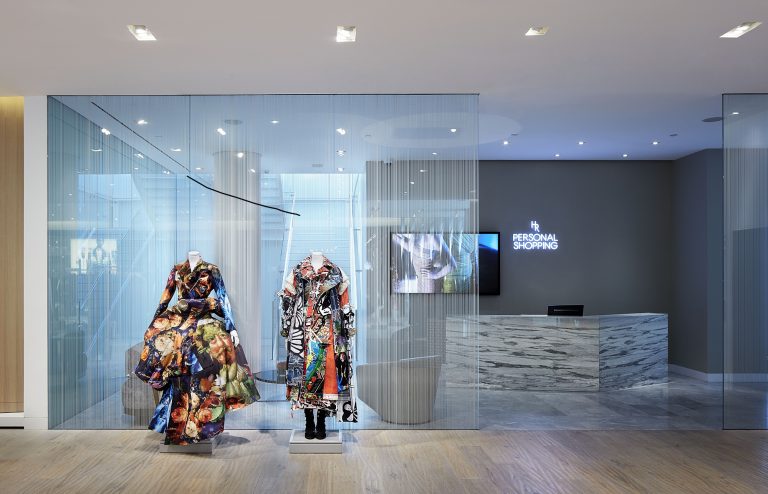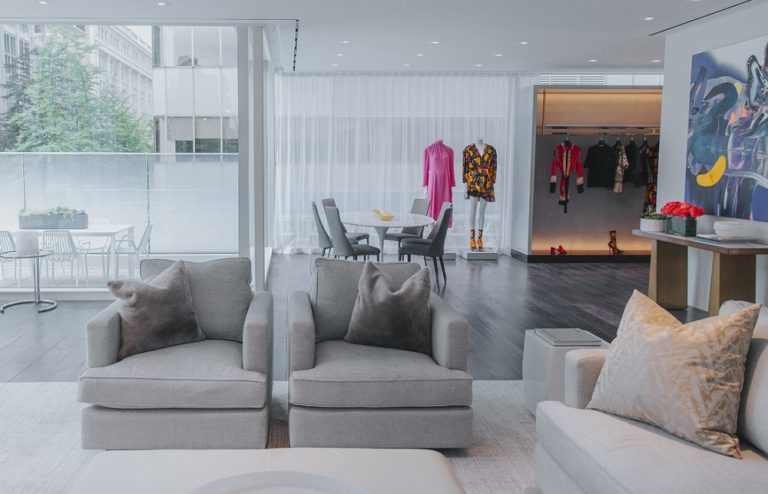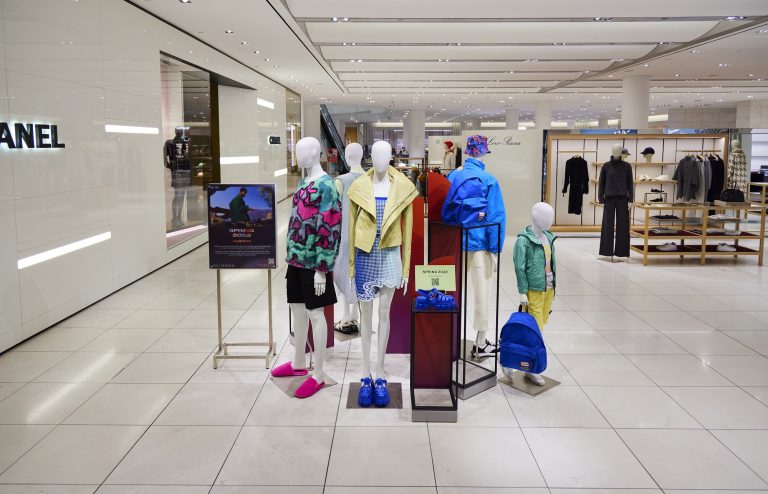 For those looking to escape from it all, take a short car ride to the world-famous Capilano suspension bridge for sweeping views of Capilano Canyon, the West Coast Rainforest, and snowcapped mountains in the distance. If you're in the mood for a more leisurely excursion, Shangri-La Vancouver is also fortunately situated nearby luxury shopping destination, Holt Renfrew.
Vancouver's three-story Holt Renfrew shop is comprised of top luxury fashion retailers, complete with spacious private shopping rooms and a host of personal shoppers who are determined to find guests their perfect outfit for any occasion. Holt Renfrew's staff acknowledges that luxury is more about the experience than anything else, so guests of the Shangri-La can arrange for garments, makeup and home goods to be delivered to the hotel, schedule a personal shopper, or book a private, individual suite – complete with an expansive balcony overlooking the city, a private fitting room and an en-suite living area – for a bespoke buyer's bazaar. The current partnership between Shangri-La Vancouver and Holt Renfrew launched in May 2021.
"Shangri- La Vancouver has been a destination of choice for our visitors since their doors opened. The proximity to Holt Renfrew and elevated attention to every detail, make it a natural and trusted choice" explains Carla Stef, Senior Marketing Manager at Holt Renfrew. "Our brand values are perfectly aligned with what Shangri-La Vancouver delivers and the shopping package was crafted in tandem, to weave these into the guest experience."
"Each guest experience at Holt Renfrew is a little different, and we take pride in tailoring a stay to suit a guest's desires, working through the hotel concierge team to program a private shopping suite with a pre-selected array of fashion choices, a dedicated Personal Shopper with expertise in their area of interest, and little touches along the way such as gift bags, complimentary refreshments and lunch at Holts Café," says the Marketing Manager, "whatever the guest desires, it's our pleasure to build the day around it."
The Shangri-La Vancouver is passionate about forming partnerships with local companies to provide the best in luxury accommodations and experiences, and Holt Renfrew is one of the property's most luxe collaborations. Martin continues discussing why forming these local partnerships is so important to Shangri-La, "Our community is at the core of what we do, we believe in creating a positive network that allows local business to thrive. During the past year we have worked closely on our partnerships and community initiatives to build platforms & experience that showcase the best of the city while bringing value and experiences to our guests."
In short walking distance from Shangri-La Vancouver, Glowbal Restaurant Group's Coast provides a "true west coast dining experience" with award-winning seafood, explains Tara Armstrong, PR representative from Glowbal. While Coast is not partnered with the Shangri-La, the restaurant's proximity to the property makes it the perfect destination for dining out. Satiate your appetite with succulent sushi rolls and cones, wagyu nigiri and king crab legs, or if you're a real foodie, enjoy the extravagant $345 Coast Caviar platter. During our stay, EQ was treated to a five-course meal in the private dining room by the Executive Chef of Coast, Fernando Burgues.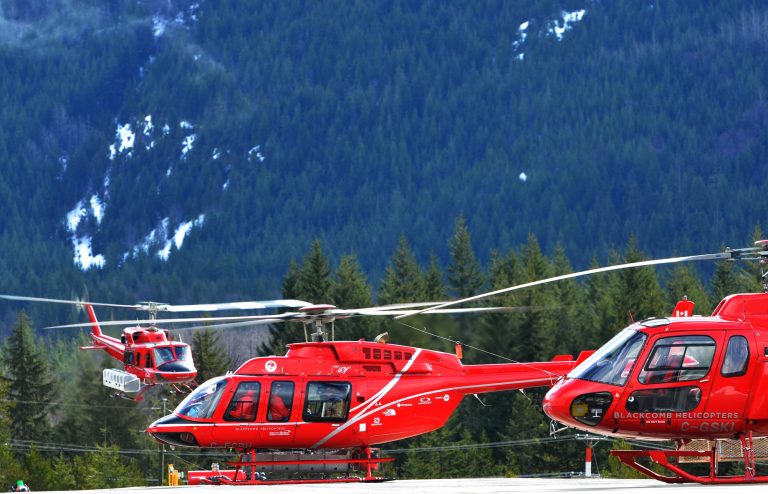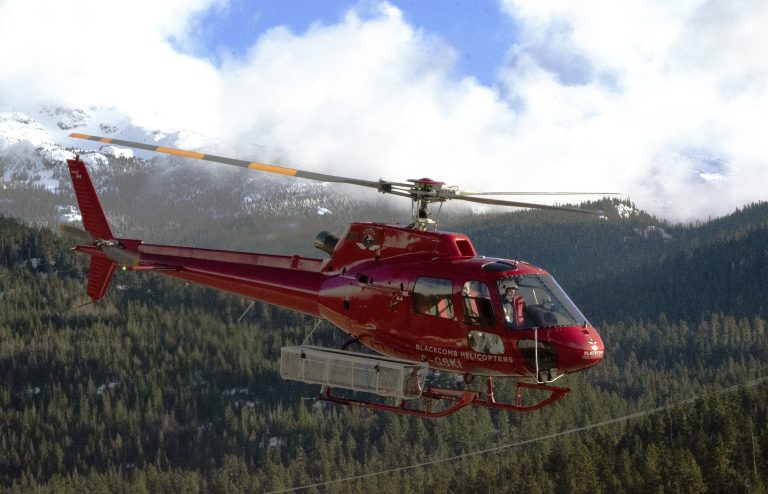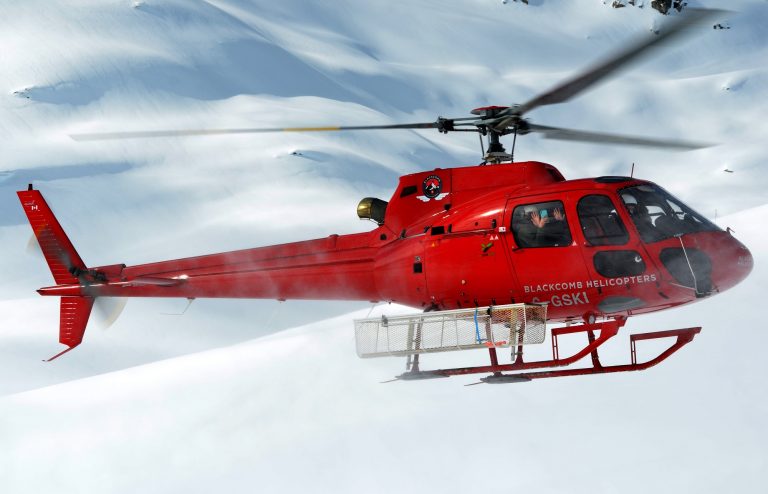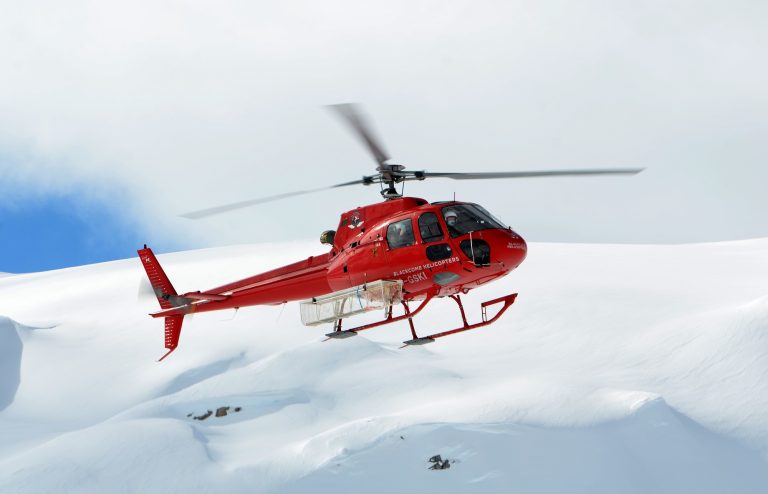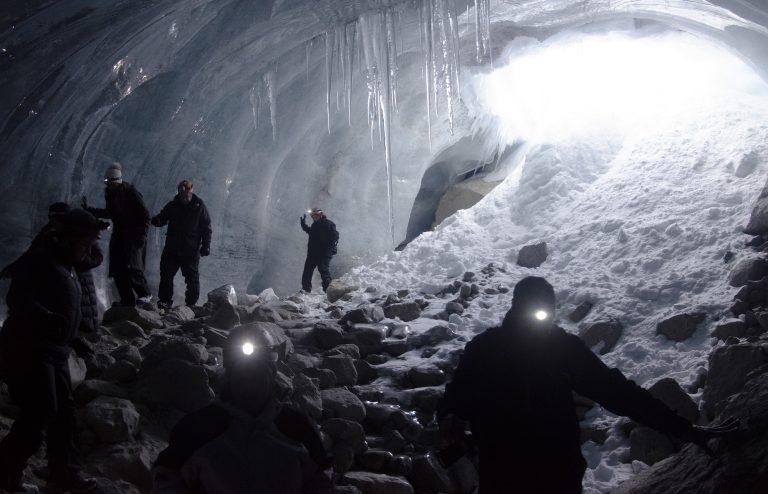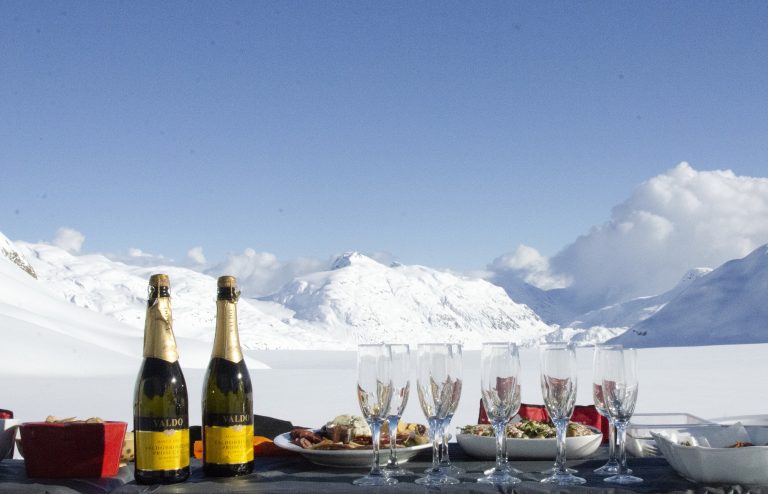 If you are seeking a more daring travel thrill, or for our aviation-minded readers, take part in Shangri-La's exclusive Ice Cave Heli Adventure, in partnership with Head-line Mountain Holidays. Transported via Blackcomb Helicopter's personal A-Star helis, guests will receive personal tour of Whistler's breathtaking ice chambers. Nestled high above soaring snow-capped peaks and the alpine dotted landscape, Head-line Mountain Holiday's base camp invites guests to land alongside a host of snowmobiles, snowcats, and fur-lined seats to bask in the winter wonderland views.
"Our Ice Cave Heli Adventure was developed as we wanted to create something that we, as locals, would like to experience within the incredible nature that surrounds our city as well as something that would appeal to visitors too. We wanted to curate something truly special and unique to British Colombia," says General Manager Martin.
Doug Washer, president and CEO at Head-line Mountain Holiday expands on Martin's comment, explaining how every Ice Cave experience incorporates guests' input in order to design the ultimate ice cave escapade. "Prior to any experience we offer or execute, we discuss the details of the guests' expectations, wishes and wants and factor in the season, weather, travel conditions and opportunities and then start designing from there," says Washer. Just as with the Shangri-La brand, Head-Line Mountain Holidays looks to deliver world-class service and accommodations.
Shangri-La's seven-hour day trip in partnership with Head-Line Mountain Holidays is perfect for nature enthusiasts, adrenaline junkies and families alike as the tour will educate guests on the natural history of the area and the surrounding wildlife, among other topics. Traverse through a sweeping duvet of snowy terrain on snowmobiles and buggies until you arrive at the ice caves for a guided tour on foot. As travelers venture through the breathtaking landscape on their excursion, a personal photographer will tag along to capture every Instagrammable moment. Whether traveling in a small, private group or on a corporate retreat, Head-Line welcomes all interested adventurers.
Once finished exploring, Shangri-La's guests will be treated to a specially curated, glacier-side banquet atop a seamless blanket of white. Enjoy lobster rolls, champagne, and crudité while gazing out at the sublime snow-crested mountains and pillowy cloud covering, which almost become indistinguishable from one another. After the main course, the helicopter will seamlessly jet passengers to an undisclosed, secret location for Champagne and dessert.
While these elements are available in all of Shangri-La's Ice Cave Heli Adventures, each trip is entirely bespoke, according to guests' preferred nibbles, desired winter sports activities, personal activity levels, and other accommodation requests. "All these options start with a helicopter flight seeing experience to the ice cap on the doorstep to Whistler, British Columbia. However, from that point forward, everything can change," says Head-Line Mountain Holiday's CEO. Whether guests are looking to use snowshoes to trek to the ice caves on foot, climb on a snow buggy, or slip-slide belly first down the glacier on a sled, Head-Line allows guests to explore the beauty of British Columbia in a hands-on, personalized manner.
"The team at Head-Line really stood out as a partner that could be an extension of our team as leaders in their field, mirroring the high level of service quality and efficiency that our guests would expect," Martin remarks, explaining why the Shangri-La chose to partner with Head-Line. She continues, "This package has been created as a collaborative effort from both teams to build a once in a lifetime experience for our guests that cannot be forgotten."
Head-Line Mountain Holiday's CEO concedes, "We love the Shangri-La Brand and the team there is just so fabulous to work with. They understand our product(s) and how detailed we are and have to be with managing expectations in our delivery." He remarks that Head-Line's partnership with the Shangri-La was a natural fit since, "they are also high touch when it comes to their guests and we appreciate that level of service and the infinite detail they pour into all that they do. This partnership allows us to truly offer a highly unique, world class experience based directly out of Vancouver which we believe rivals anything of its kind." Washer caps, "We have really just launched this experience and now that the world COVID pandemic is coming to a close, we anticipate a great deal of excitement and interest in this offering given all the pent-up demand throughout the world."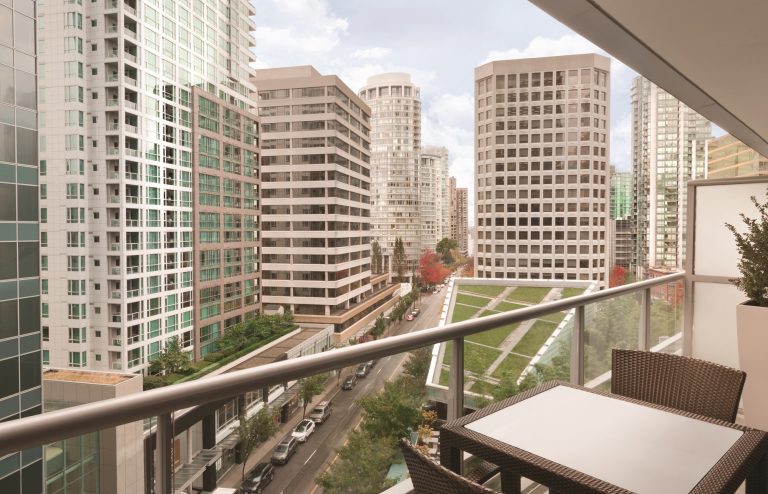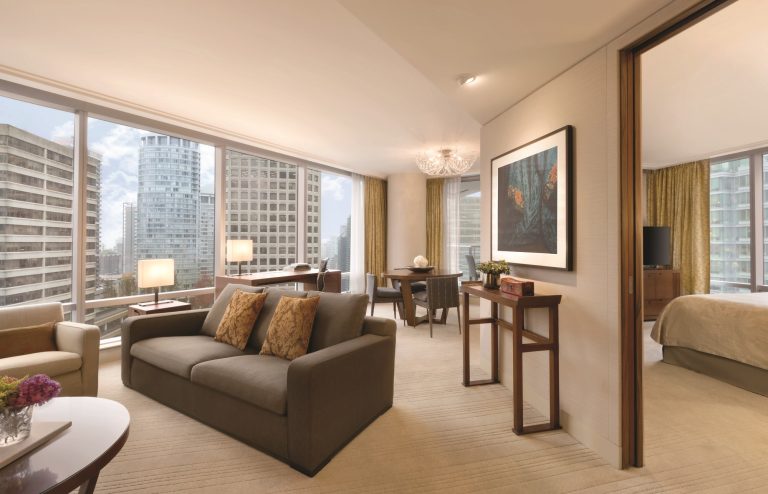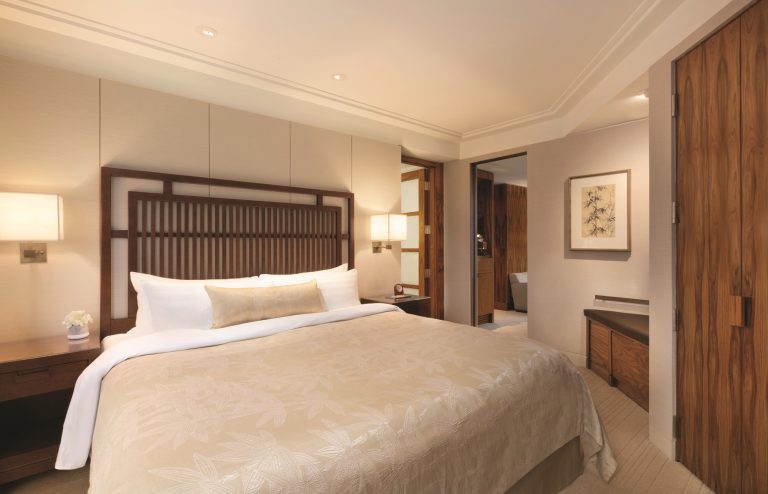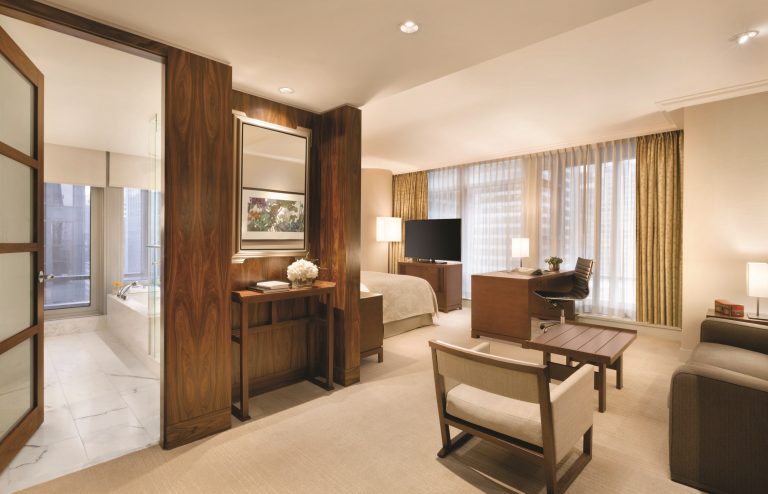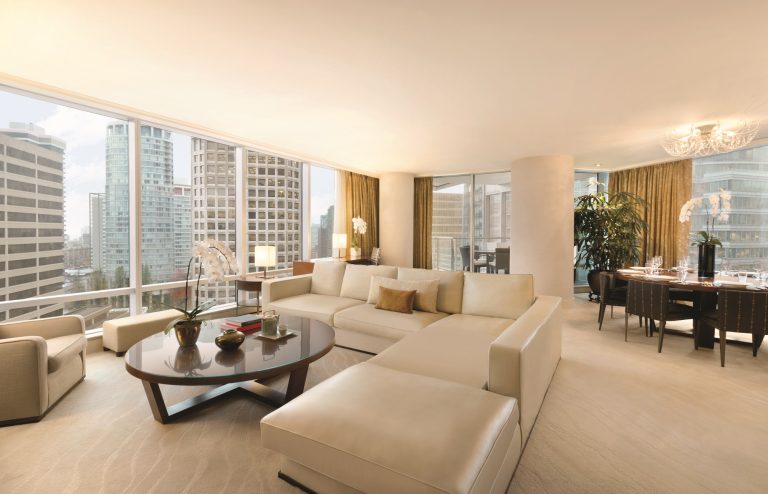 Should guests crave a little something more to quench their thirst after their alpine adventures, head back to Shangri-La for a mixology session that incorporates glacier ice from the afternoon's excursion. Carlino's ebullient bartender, Luigi, expertly shaped and stamped ice cubes for EQ's lesson, and informed us of how to pour the perfect negroni. Later in the night, we enjoyed Carlino's family-style Fai Tu tasting tour de force, which consisted of mouthwatering dishes including ricotta gnocchi, whole roast trout and pork cutlet "Milanese," among several other tantalizing courses.
No matter how travelers chose to relish their vacation, their time spent at the Shangri-La will be a memorable experience in itself. Engulfed in the vibrant, bustling city of Vancouver, there is never a lack of entertainment, excitement and indulgences to enjoy. When guests return to their stunning, sumptuous suites at night, they can close their shades with the simple push of a button and lay their head to rest atop luxuriously soft Frette bed linens, assured that they're experiencing the very best of all that Vancouver has to offer.