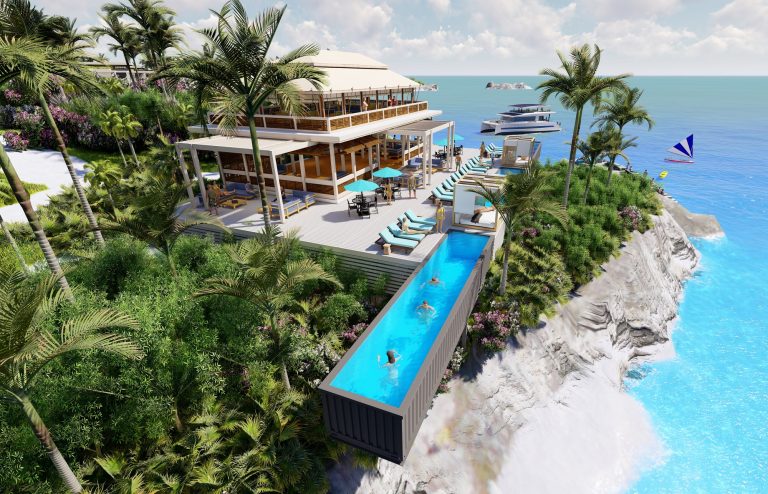 Boater's Beachy Bliss: Silent-Resort's Club Ki'ama Bahamas
A soon-to-open members-only yacht and residence club
A coastal haven for yachtsmen and travelers with turquoise waters and white sand as far as the eye can see, Elizabeth Island in the Bahamas is one of the largest natural harbors in the world. Located just minutes from Great Exuma – and within 130 nautical miles of more than 365 cays and other islands – the island is centrally located while remaining private and exclusive. In recent years, the population of the larger Exuma Island has doubled, indicating the rise of Caribbean tourism and resort property development.
Elizabeth Island is sooner to face further expansion, specifically related to hospitality. Just 18% of the island's total land area is soon to undergo development, leaving the vast majority of the island's sprawling, lush habitat undisturbed. Silent-Resorts and EcoIsland Development (the nexus of Equity Residences, Elite Alliance, and Silent-Resorts) are coming together to create the world's first fully-sustainable, zero-carbon, solar-powered yacht and residence club – Club Ki'ama Bahamas.
Silent-Resorts' CEO, Victor Barrett, spoke with EQ Magazine about why he chose to open this property in the Bahamas, "Elizabeth Island is a pristine location with an excellent marina that is considered a natural 'hurricane hole.' Also, the island is within a national marine park, and has high elevations and 6 beautiful beaches." This plush playground for adults will feature everything guests may need for fun in the sun. Club Ki'ama Bahamas will function as a lifetime co-ownership model for members, combining a share of 16 four-bedroom, solar-powered oceanfront residential properties with a fleet of eight 62- or 80-foot solar-powered Trideck Silent-Yachts, a beach club, and the Silent Marina.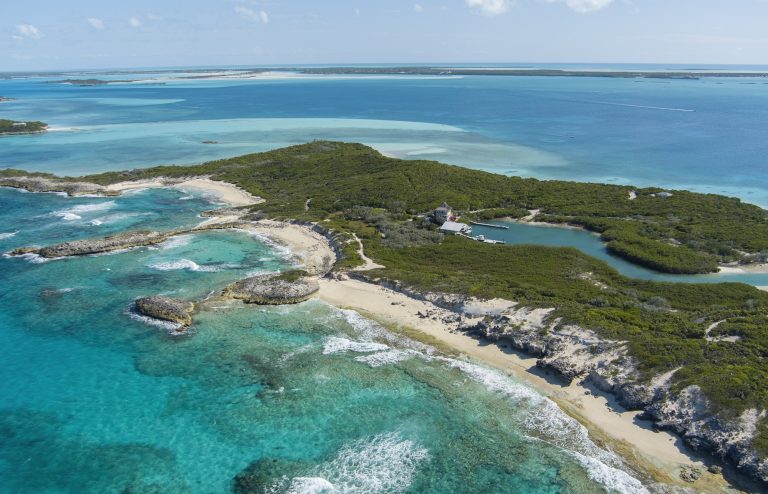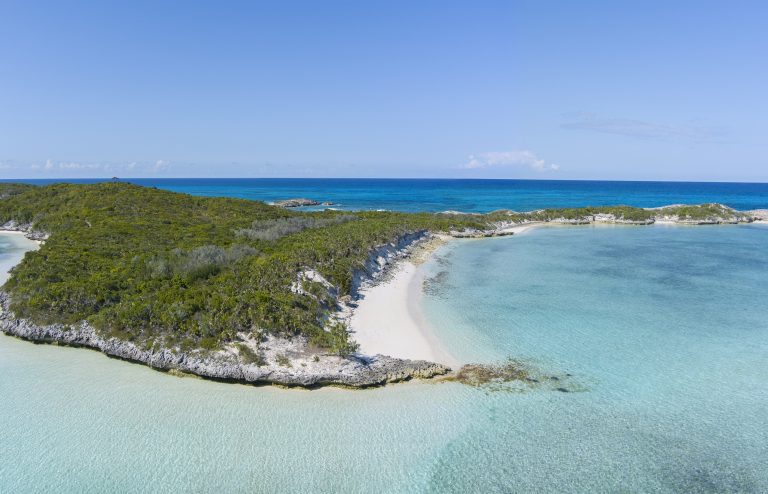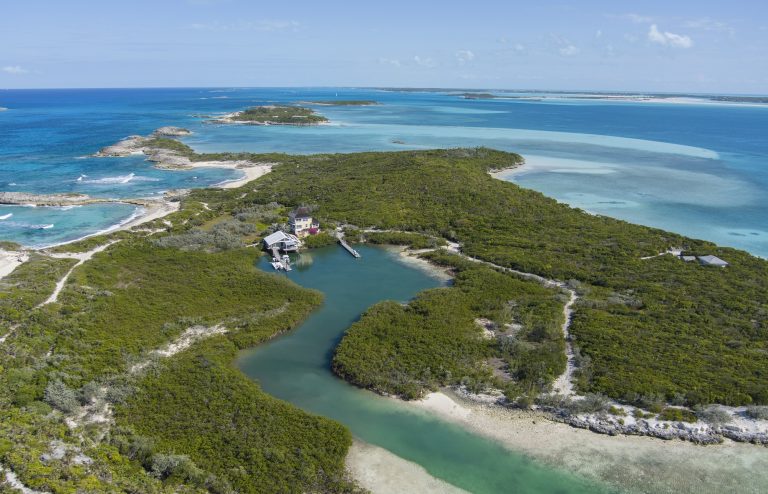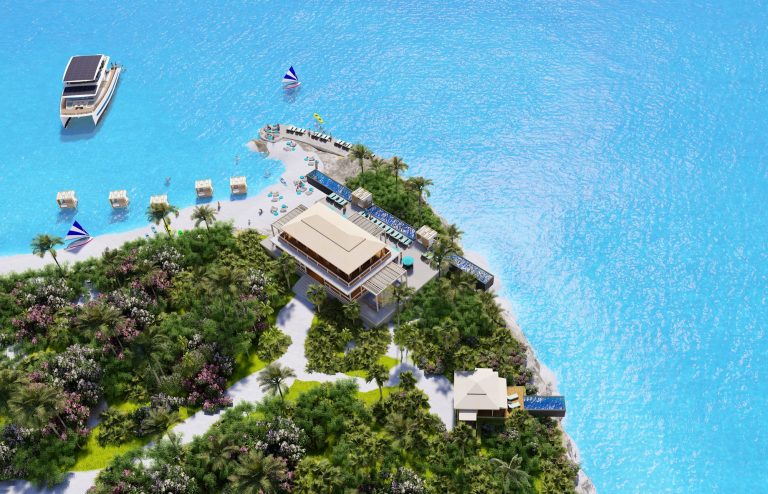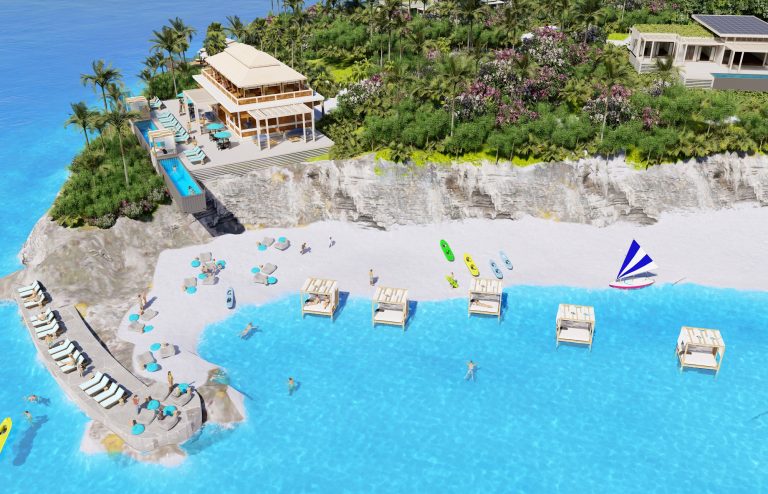 Club Ki'ama elaborates on their co-ownership model operation, "There are 30 owners for every two residences and one yacht. This allows for frequent, flexible, and worry-free vacations throughout the year. If all owners use the residences and yachts equally, each will enjoy approximately five weeks of extraordinary vacations each year. If some owners take fewer vacations, others can take more." Interested in climbing aboard? An introductory Club Ki'ama Shared Ownership will run members a pretty penny at $525,000. Ownership benefits include a minimum of five weeks of paradisical vacation annually – including ten yacht days – with additional usage subject to reservation policies and availability.
Barrett has truly made his vision for Ki'ama come to life, as the private island community, Club residences, and facilities all feature design by the CEO himself. Once construction is completed, Club Ki'ama is set to have the lowest environmental impact of any Caribbean development and will complement the land's topography. Durable, natural materials that can withstand a Category 4 storm – such as bamboo and timber – were chosen for the Beach Club's construction. Unconventionally, Silent-Resort's single-story residences will predominantly undergo construction off the island. By constructing much of the resort on piers using carbon negative building structures, builders minimize disruptions to the natural landscape.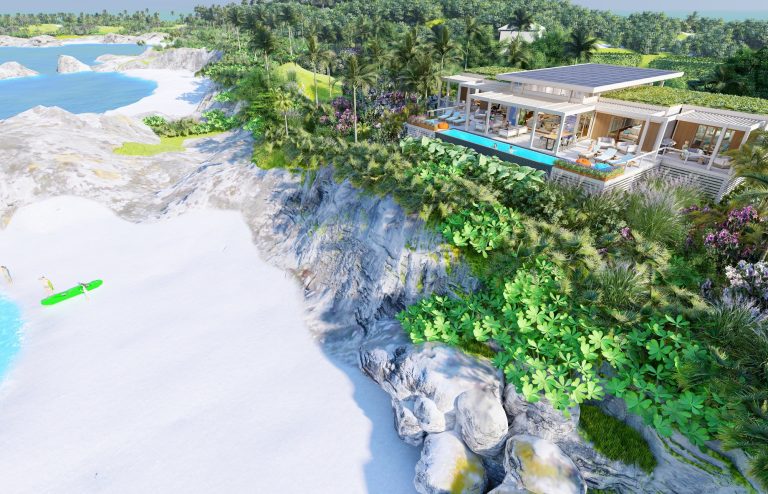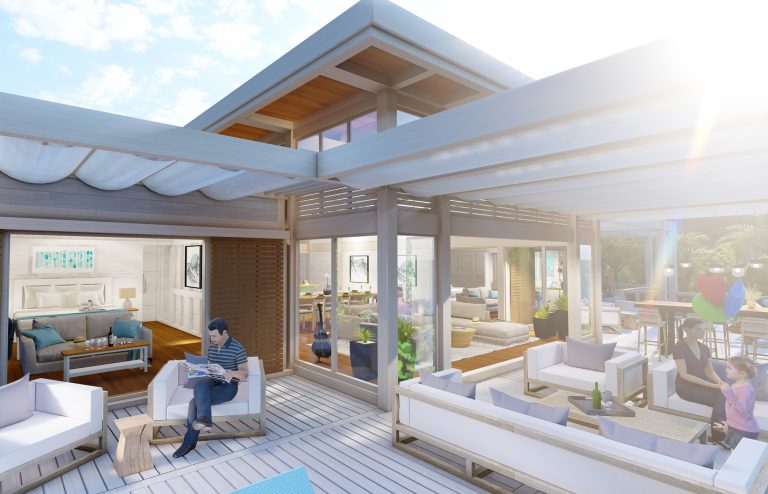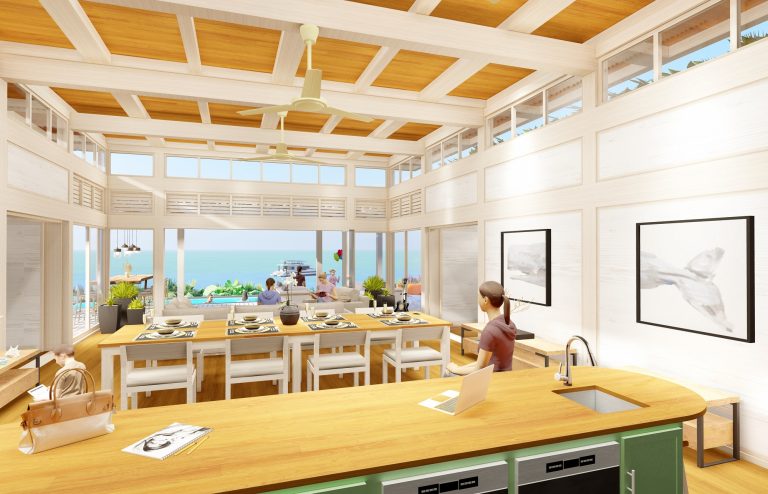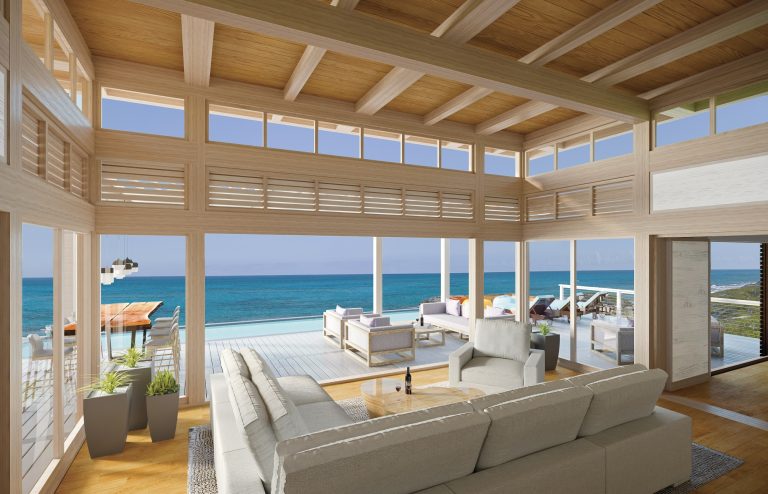 Just as Silent-Resorts looks to minimize the ecological impacts of their property's construction, Silent-Yachts aims to reduce the environmental impact of fossil fuel engines, high operation costs, and costly boating maintenance. Barrett explains, "The Silent-Resorts brand mission is to 'Live Fully, Tread Lightly, Powered by the Sun' and our business model is to offer zero-carbon resort, residence, and yachting operations." Not only are the Silent-Yacht catamarans sustainable, but electric water taxis are also available to transport guests from Elizabeth Island's main village of George Town to the island in a zippy ten minutes. The protected marina in which the carbon-neutral yachts and electric day boats will reside provides a responsible means of enjoying the natural environment.
Looking toward the future, Ki'ama Beach Club is currently under construction and is set to open in March of next year. Barrett caps that Silent-Resort is "excited to start construction of its first location, on the beautiful island of Elizabeth in Exuma Sound, surrounded by the famous crystal-clear Bahamian waters and white sand beaches." The CEO continues, "We look forward to creating the world's first 100% solar powered residence and yacht club island community here in The Bahamas . . . which will set a new high standard for sustainable development."