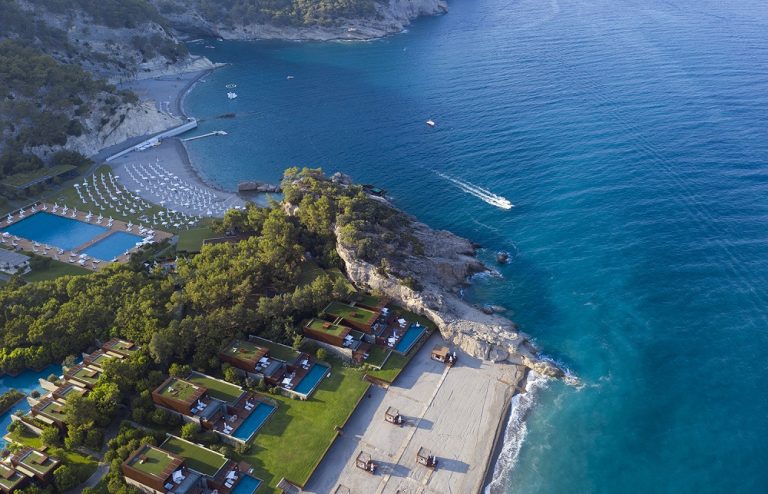 Turkey's New Seasonal Maxx Royal Kemer Resort
The perfect Mediterranean getaway
Renowned for the country's vibrant mix of European and Asian influences, Turkey offers a rich melting pot of cultures, cuisines, and history. In recent years, tourism in the country has flourished due to the region's concentration of spa culture and wellness retreats. Whether travelers are looking to explore a land of rich heritage or leisurely soak up the sun, Maxx Royal Resorts comprises a paradisical portfolio of two upscale properties along Turkey's sparkling, turquoise coast.
Optimally positioned overlooking the Mediterranean, the company's latest property offers swoon-worthy views, restaurants with tailor-made service and all-inclusive eats, and awe-inspiring architectural design. As the country's first and only "grand boutique resort," Maxx Royal's Kemer Resort promises a supremely sumptuous Turkish getaway.
General Manager of Maxx Royal Kemer Resort, Emre Ulguner, spoke with EQ about why he chose to open his second resort in Turkey, "Kemer has an enchanting atmosphere along the bewitching Mediterranean shores surrounded by [the] Taurus Mountains. It's located on [the] South Turkish coast in touch with nature, featuring fine sandy beaches and fragrant pine trees. Kemer stands out as a pure miracle of tourism with its marina, mountain peaks, pine trees, vivid nature, rich flora, animal diversity and historical sites." He caps, "It's just perfect for our guests whether they're looking for peace and serenity or seeking some thrill and adrenaline."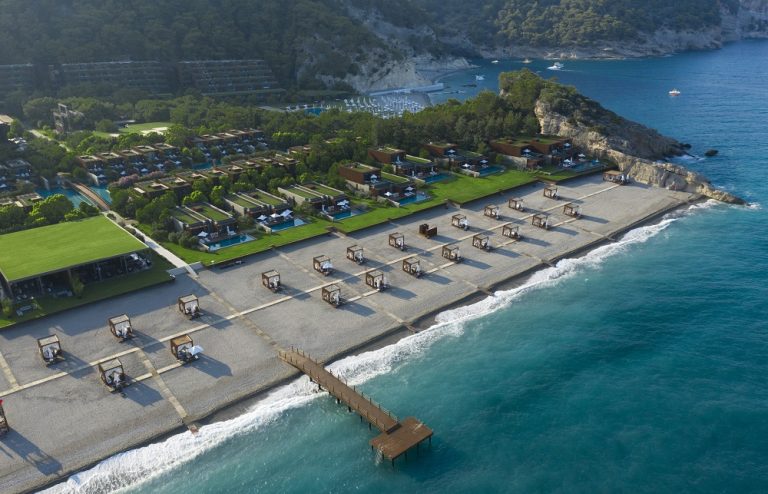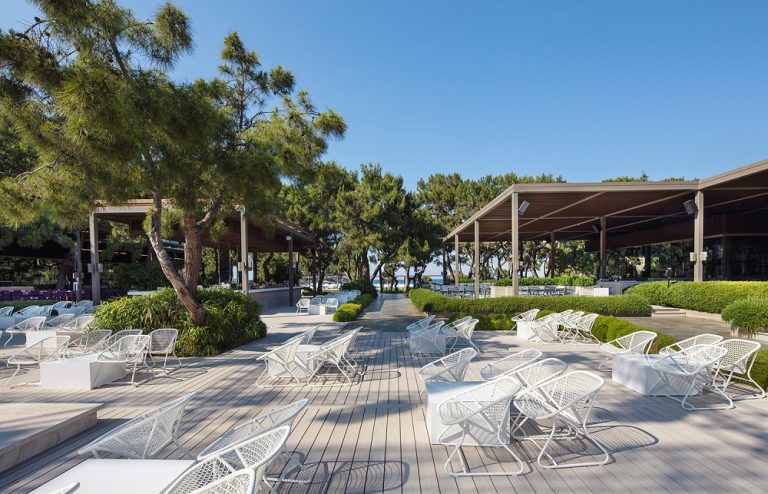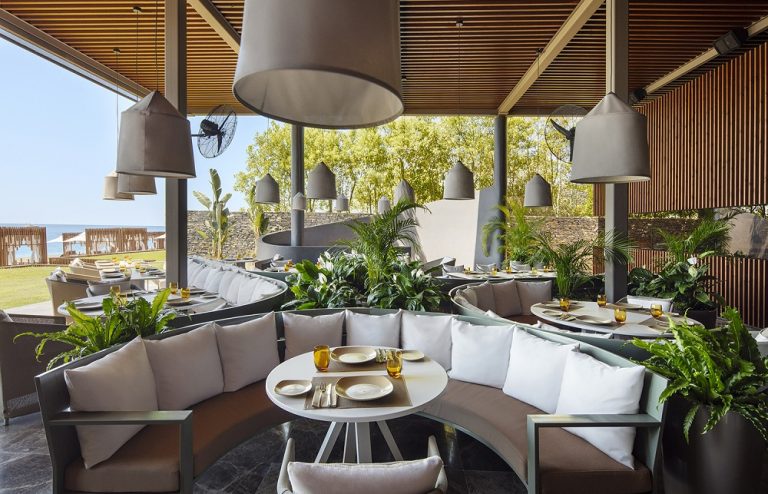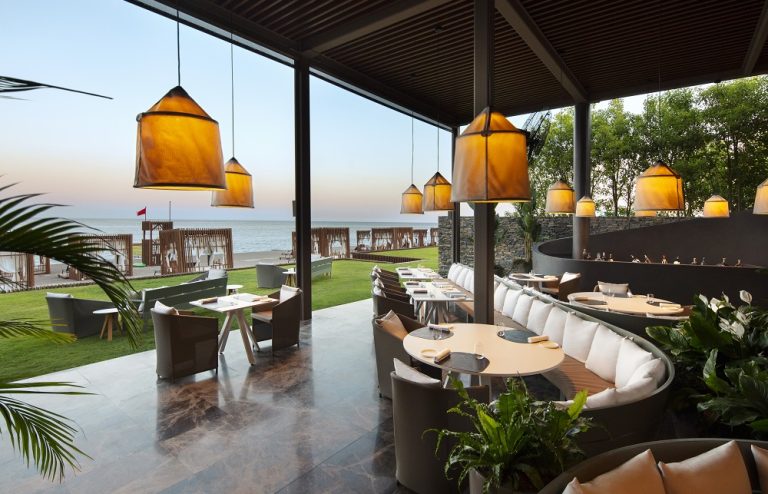 Maxx Royal pulls out all the stops to ensure guests feel like a million bucks during their stay. The luxury experience of staying at their resort begins are soon as villa guests arrive at the airport from which they are departing. Whisked away via VIP transfer with fast-tracked, private check-in and CIP lounge access, villa visitors are sure to arrive in style.
Once touched down in Turkey, while pulling up the driveway of the high-end property, guests will be sure to admire the stunning work by Baraka Architects. Designed to act as a harmonious boundary between natural spaces and the surrounding developed area, the property – which consists of 291 rooms, 74 private villas and 217 suites – rests at the peaceful co-existence of man and nature. This careful cohabitation is especially reflected by the villas, as they are seamlessly integrated into the hillside and utilize natural materials including stone and wood.
Later, after basking on sun-soaked Turkish beaches all day, guests can choose from a vast selection of gourmand gastronomy to satisfy their appetite. Enjoy dinner with a show by reveling in Las Vegas-standard entertainment alongside Michelin-starred eats and generously poured, all-inclusive libations.
Following an exciting night out, guests may find themselves desiring some quality R&R. Fortunately, each guest's dedicated Maxx Assistant makes it so visitors need not lift a finger to arrange the utmost luxury accommodations. Opt to relinquish all stress during an arranged in-room wellness treatment, or venture down to the MaxxWell Spa to indulge in rejuvenating Turkish baths, Ayurvedic treatments, Aqua Gym access, and more.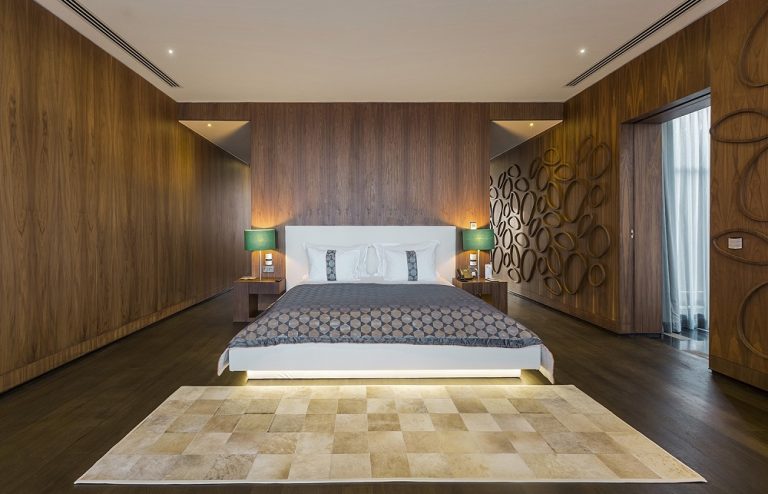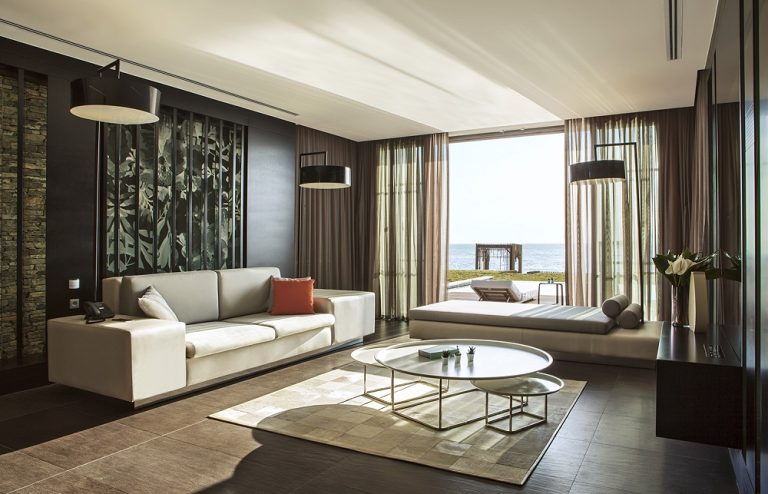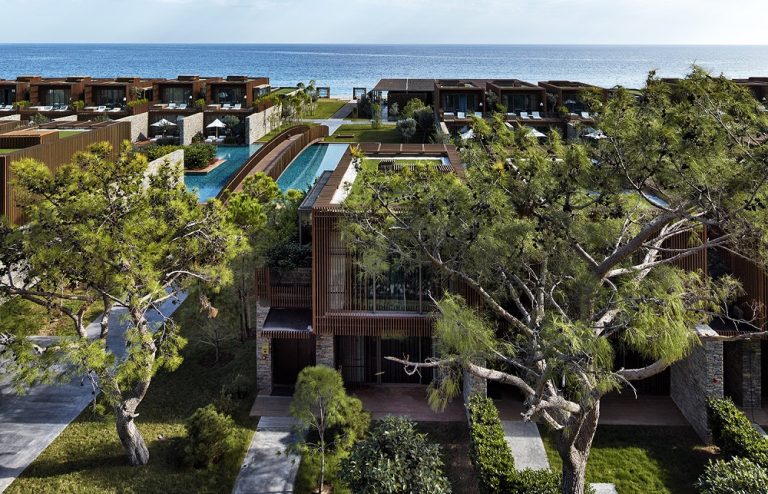 Yet another hydrotherapeutic escape is offered by means of the resort's 400m long stretch of private, gilded beach. Whether you're looking to sip pina coladas, try your hand at parasailing, or get your catamaran certification, the resort's three seashores (Long Beach, Tangerine Beach, and Middle Bay Beach) offer a host of thrilling watersports alongside relaxation pavilions with attentive, direct service. Looking to lounge poolside? Maxx Royal offers a bounty of boulevards to beat the heat with their main pool, separate indoor and outdoor children's pools, half Olympic indoor pool, heated seawater pool, and a laguna pool.
Elguner concludes our conversation by reflecting on why travelers continue to journey back to Maxx Royals' Kemer Resort, "Our guests really love this place because they feel like one with nature amidst the pine trees against a crystal-clear sea and moreover they're treated like royals. It's like they're alone in this secluded sanctuary which is a world away from the hustle and bustle of city life, such that the mountain goats wandering freely among the guests in the afternoons." Elguner continues, "Surrounded by a mountain, a private bay full of greeneries, [and] lush gardens along with a stunning sea has become the favourite spot of the guests who are just in need of a getaway with a touch of luxe."
Anticipating future resort development, Maxx Royal looks to expand their company's presence in Turkey, with additional properties set to open in Bodrum, Turkey – Maxx Island and Maxx Royal Bodrum Resort.
For those looking to visit the Maxx Royal Kemer Resort, it should be noted that this seasonal hotel operates from November 8, 2022 to April 28, 2023.