First Look: New 2022 Mercedes-AMG SL
The iconic Mercedes SL is back, with all-wheel drive and a ragtop
IMAGERY COURTESY OF MERCEDES-BENZ
Even before Bobby Ewing cruised through Dallas in that lipstick red '78 450SL, Mercedes-Benz' iconic two-seat convertible has been a rolling testament to wealth, luxury and big hair.
Alas, in recent years, the oh-so-classy SL has lost much of its mojo as our love for sports cars has taken a nose-dive. Blacked-out, big-rimmed SUVs have become the new performance rides of choice. 
But the SL – short for Sport-Leicht, or Sport-Light – is too big a nameplate for Benz meisters to give-up without a fight. After all, those two little letters have been gracing the trunk lids of low-slung Merc sportsters since the legendary 300SL Gullwing from 1954.
So the SL is back – brand new from the wheels up, with big changes that include 2+2 seating, a switch back to a canvas roof in place of a folding lid, standard all-wheel-drive, and V8-only power.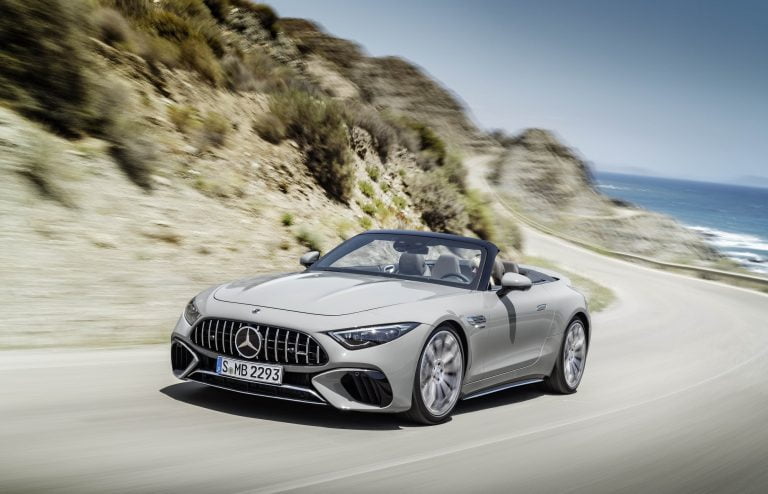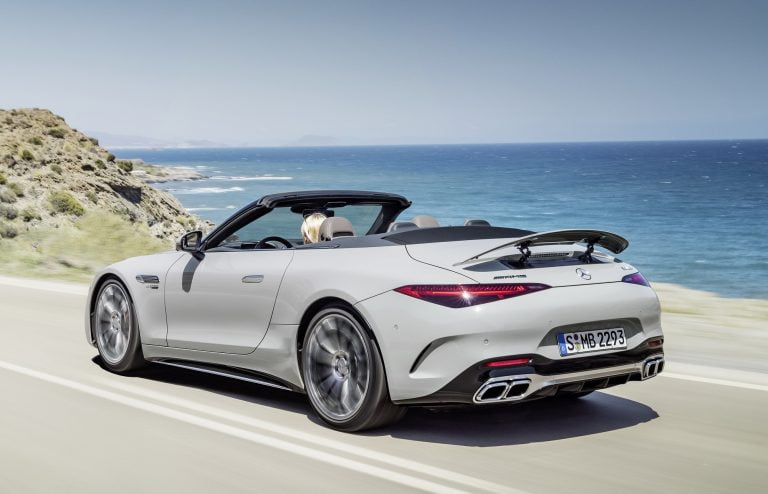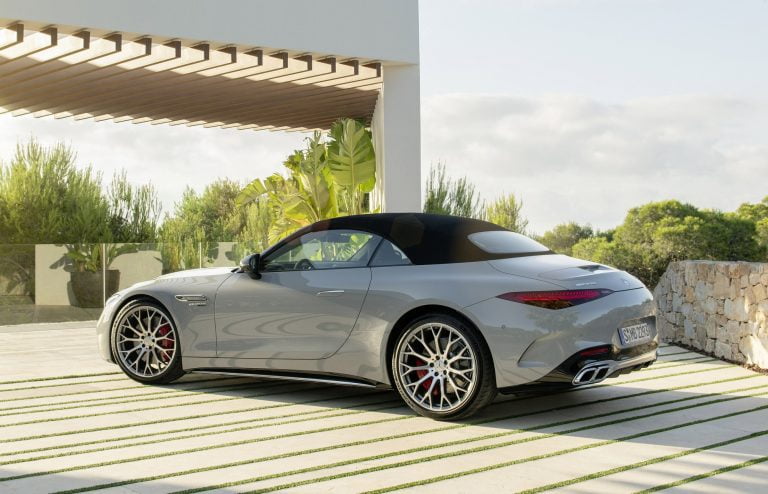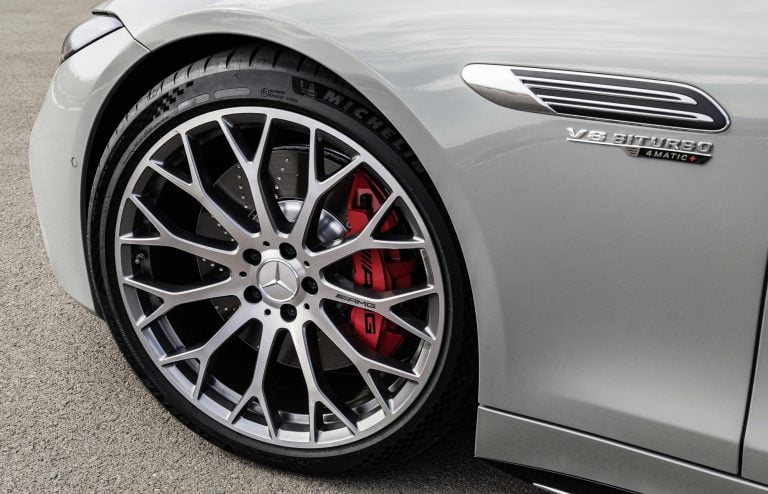 The convertible is being built by those performance wizards at AMG out in the wonderfully-named German township of Affalterbach, which is reflected in the two-seater's fancy new name – the Mercedes-AMG SL.
Of course, it's going to be awesome to drive. Why wouldn't it be, with that AMG-massaged 4.0-liter twin-turbo V8 under the hood cranking out 469hp in the new SL55, and 577hp in the SL63?
In addition to standard all-wheel-drive, you also get such handling enhancers such as rear-wheel steering, adaptive dampers with hydraulic roll stabilization, and brake rotors the size of Rhode Island.
The Mercedes-AMG SL is a terrific convertible, with a soft top that rises and falls in a zippy 15 seconds, and at speeds up to 37mph. An SL hasn't had a pair of rear jump seats for 2+2 seating like this since the much-loved 560SL of the late '80s, not that any adult human is going to sit back there. Still, I can't help but feel a mild twinge of disappointment at what might have – or perhaps could of, should have – been.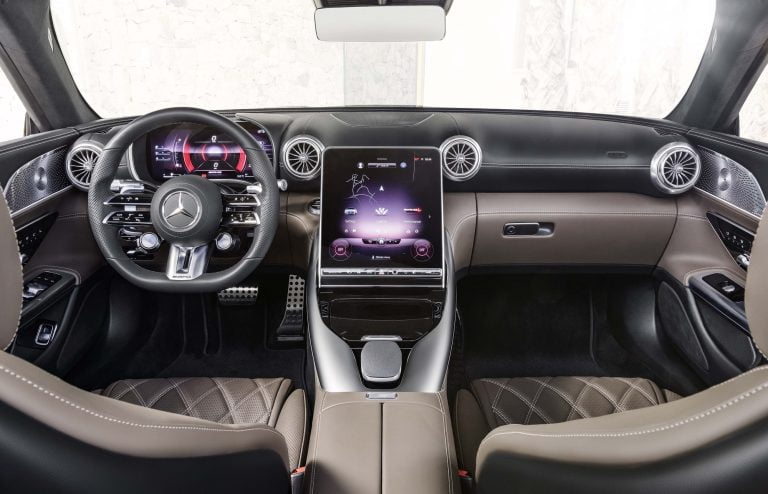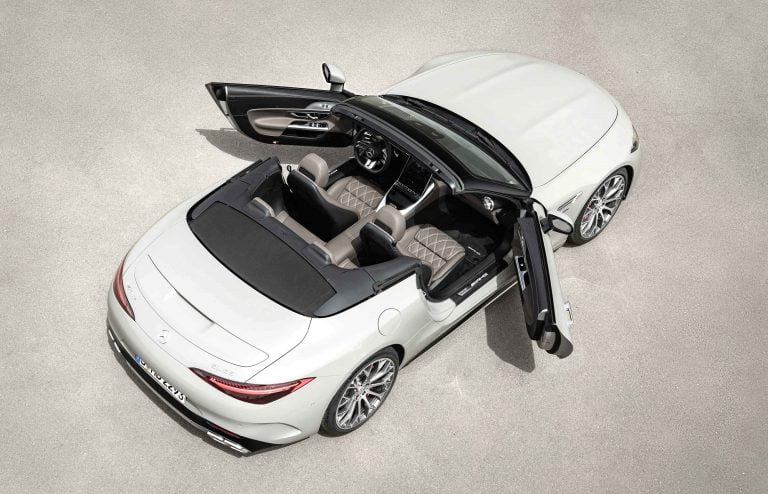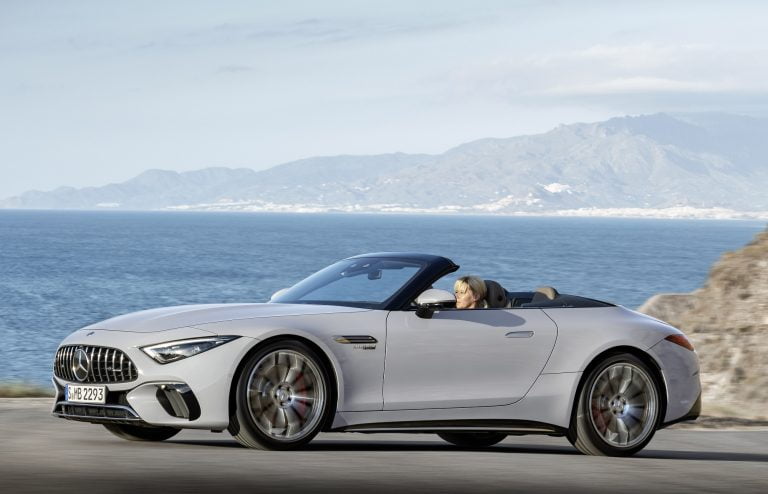 Think what a poster child for electric power the SL could have been; the world's first all-electric luxury sports car, a drop-top with a more-than-enough 400-mile range, and neck-snapping, off-the-line acceleration. The new EQSL, no less.
It also is a pity that the styling is such a copy-and-paste version of the current AMG GTC Roadster. I know Mercedes loves to stick with one style fits all – C-Class to E-Class to S-Class. But with the SL being such a low-volume halo model, they could have chosen bold revolution over mild evolution.
Back in 2017, Mercedes unveiled an all-electric concept car at that year's Pebble Beach Concours d'Elegance, called the Mercedes-Maybach 6 Cabriolet. And to my eyes, it was one of the most beautiful cars ever designed. Scaled way down, it could have made a sensational new SL.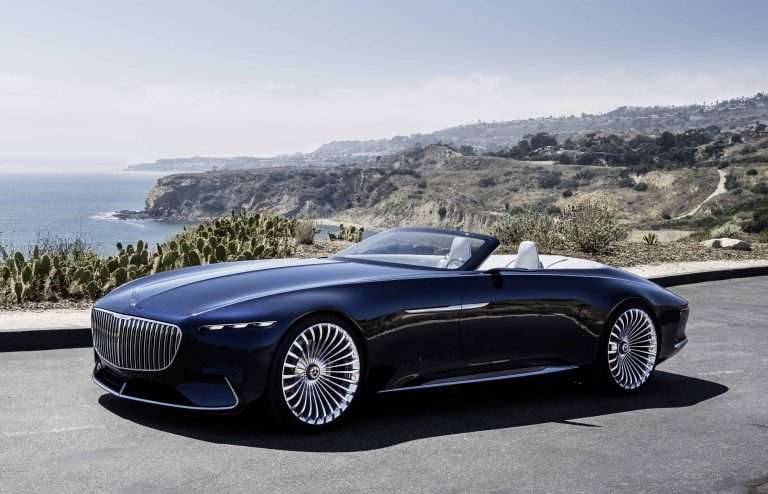 All that said, this new AMG SL is guaranteed to capture the hearts of SL loyalists, keep owners of the now-discontinued S-Class Convertible in the Mercedes fold, and even pull-in a few AMG GTC, Lexus LC, BMW 8 Series or even Porsche 911 owners.
Deliveries are expected to start next spring, and while there's no official pricing yet, expect the SL55 to kick off right at $100-grand, with the SL63 closer to the $120,000 mark.
Bobby Ewing would have been right there at the front of the line.