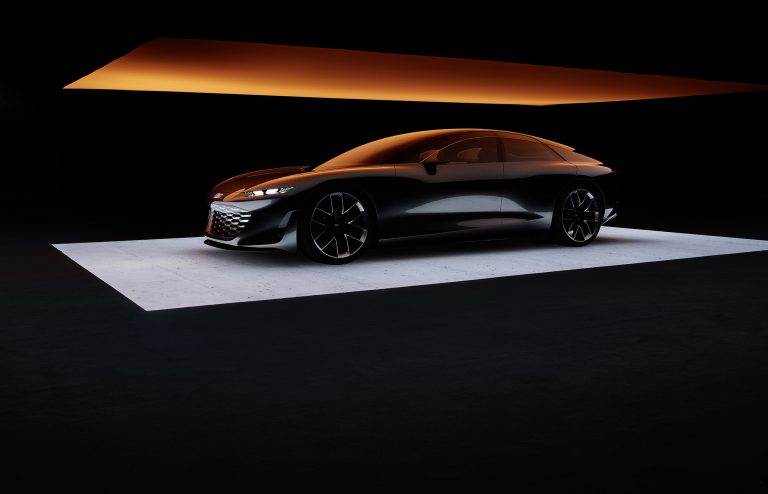 Audi's Groundbreaking Grandsphere Concept 
Level 4 automated driving transforms the sedan into a lounge, theatre, or even a VR submarine 
Audi refers to their upcoming release as "the private jet for the road." Their newest concept study, the Audi Grandsphere, represents a new class of luxury that lies at the intersection of a sedan's comfortability and a private aircraft's seclusion. 
One of the most highly-anticipated features of the Audi Grandsphere is its autonomous driving faculty. This capability allows the vehicle to independently handle parking and charging while occupants can simply enjoy the ride.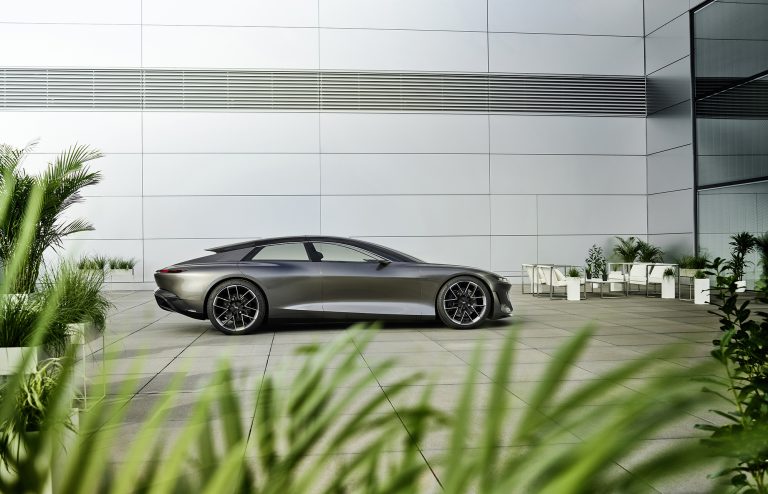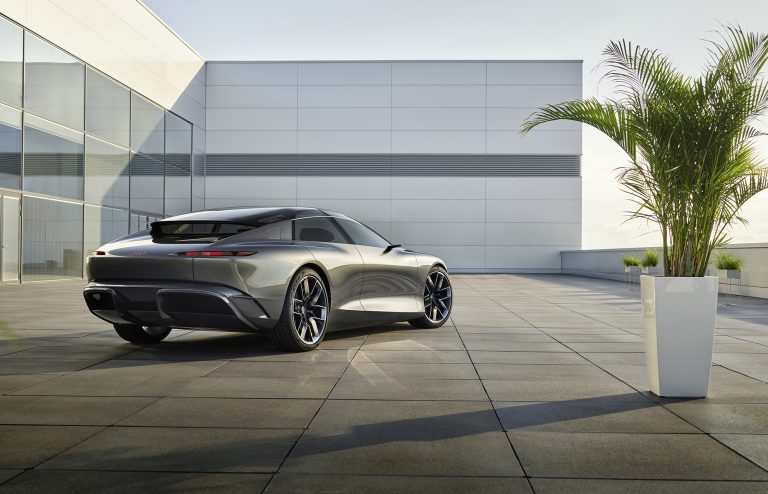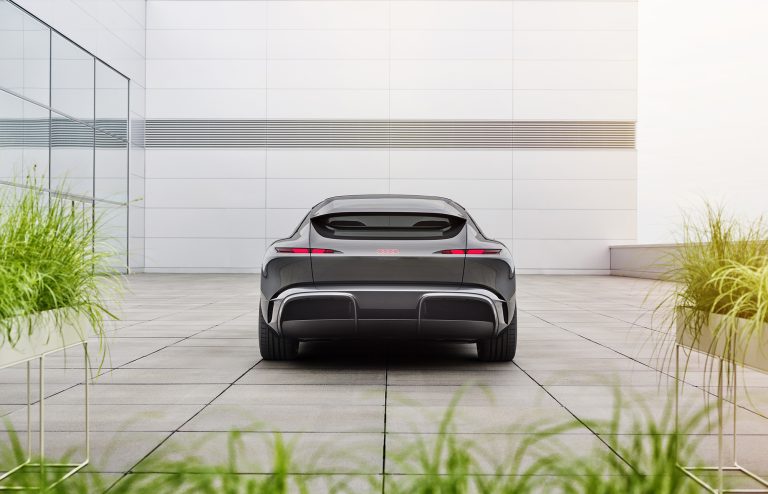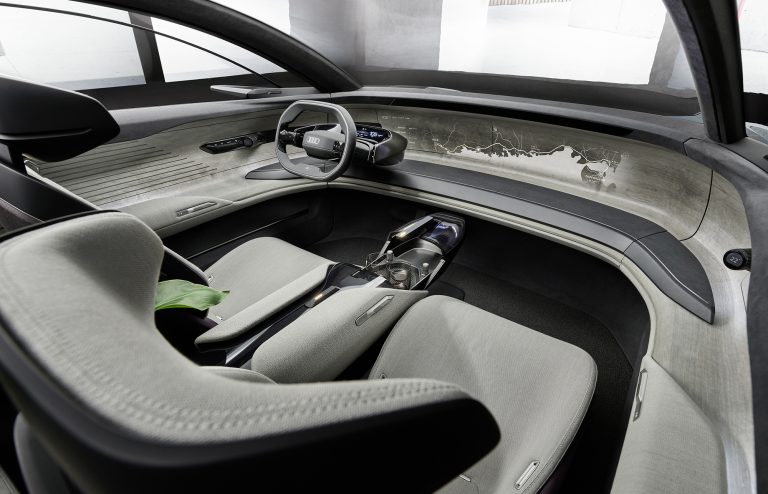 Taking this advanced technology a step further, Audi's "Level 4" driving mode transforms the car's interior to open up unprecedented freedom for the driver and passengers. With the elimination of a steering wheel, pedals, and conventional dashboard while in the Level 4 setting, the vehicle's layout optimizes space to create a roomy lounge atmosphere. The wide windshield, transparent ceiling, and flexible seating further this feeling of expansiveness inside the vehicle. With this, occupants can relax, work, or simply withdraw into their private sphere during their travels. As such, Audi refers to operating the Grandsphere as an "experience drive." 
Advanced technology is further incorporated into the car within its holoride platform. This infotainment system encourages passengers to wear the VR glasses stored in the Grandsphere's armrests to partake in a motion-synchronized journey. Passengers can feel like they're piloting a flying saucer or an underwater submarine from behind the headset, fabricating an innovative, interactive adventure.
Additionally, the full-width MMI infotainment display that projects atop the wooden surface of the dashboard allows for sweeping views of the navigational and media displays. Touch screens, gesture control, and voice control further bolster the car's digital ecosystem.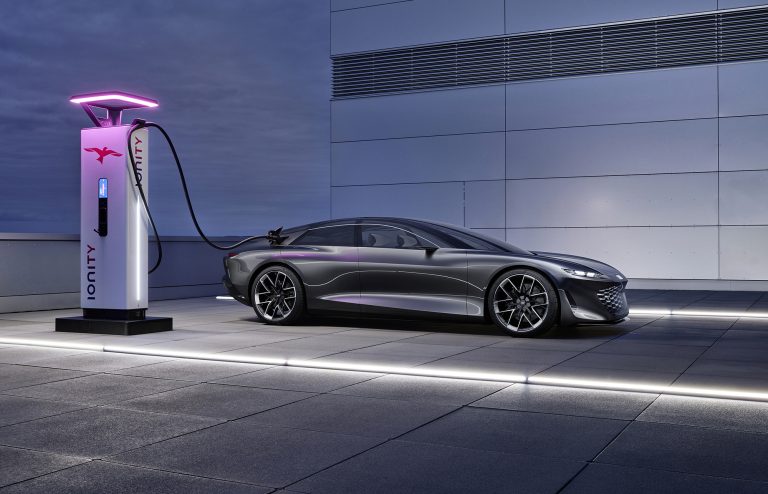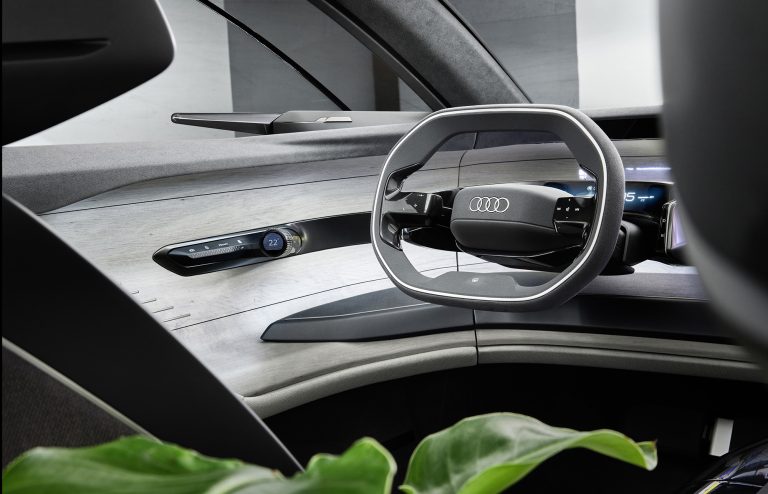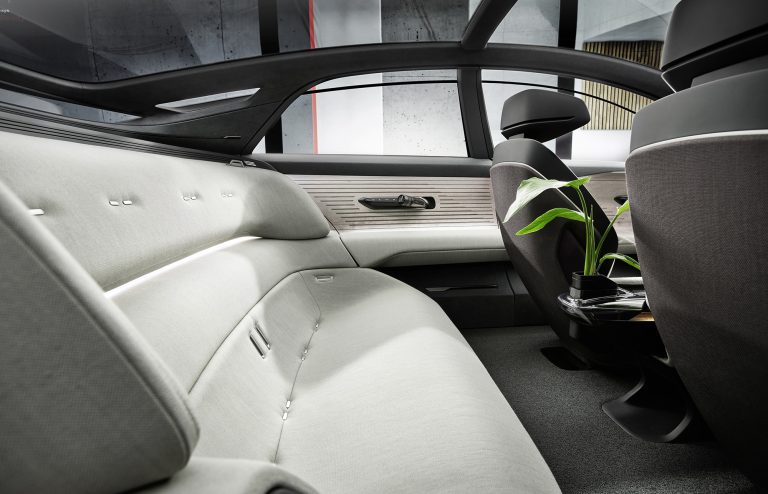 Even with all these new features, Audi isn't foregoing its signature Quattro drive system. The Grandsphere concept car has separate electric motors mounted on the front and rear axles, which deliver a total output of 530 kW and a torque of 960 Newton meters. The vehicle can accelerate from 0-100km/h (62 mph) in just over four seconds.
Furthermore, the sustainable EV is powered with 800-volt, fast-charging technology that provides a range of up to 466 miles (750km). As such, the universal Grandsphere is equipped to handle long-distance journeys.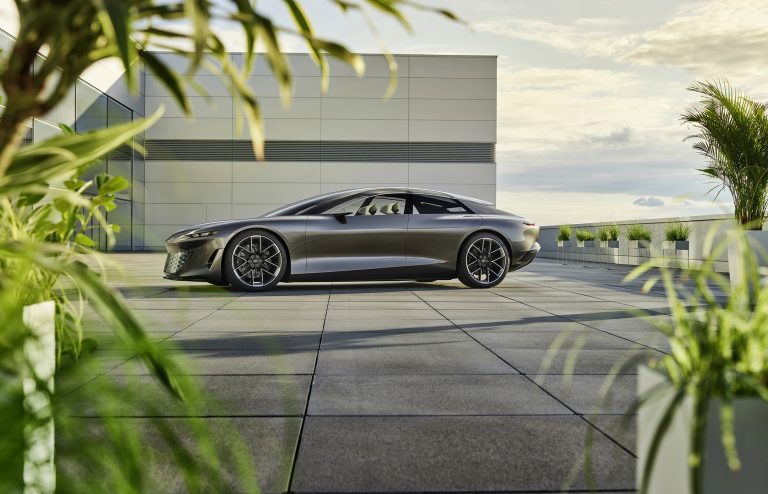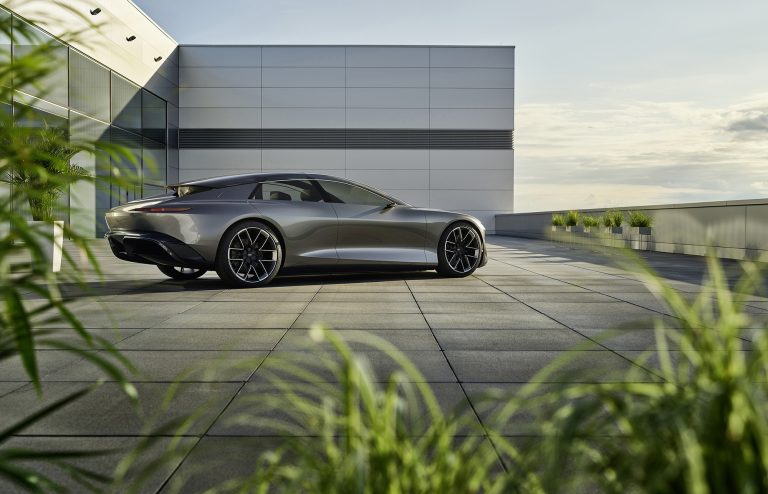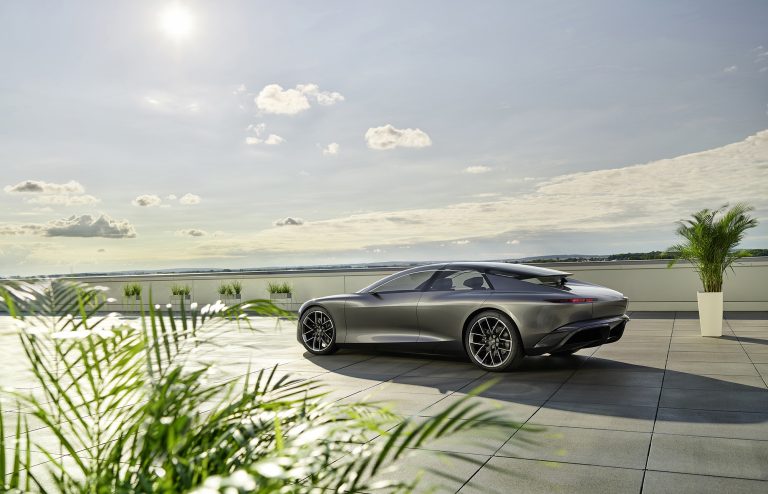 Audi's electric flagship sedan is currently a concept, but the Grandsphere is expected to arrive as a successor to the A8 sometime next year. 
Tags: