Bentley GT Speed: Top-Shelf Automotive Excellence
Lesser cars can get the job done, but few will go down this smooth
WRITTEN BY Alex Kalogiannis
Bentley's marvelous approach to car-making is not unlike the distillation of a fine spirit. The extra time and care taken to allow it to mature, as well as attention to the natural materials used in its creation, are what elevates a high-quality libation to the top-shelf. As is the case with the Bentley Continental GT Speed, a car that blends old-fashioned coach-building with modern technology to produce a car unlike any other on the road today.
The GT Speed is the British automaker's two-door grand tourer which houses a hand-assembled 6.0-liter W12 engine, capable of producing 650 horsepower and 664 pound-feet of torque. It's contained under an elegantly long and smooth front end that flows cleanly to a fastback rear. From there, it slopes downward to wide haunches that give the Bentley a powerful-looking stance. This is further helped by the front axle being pushed as far from the rear axle as possible to reduce overhang and give the car a long, commanding profile.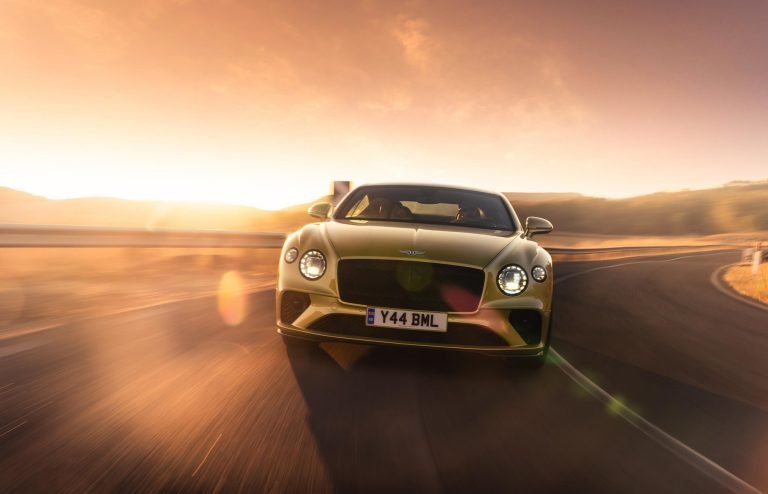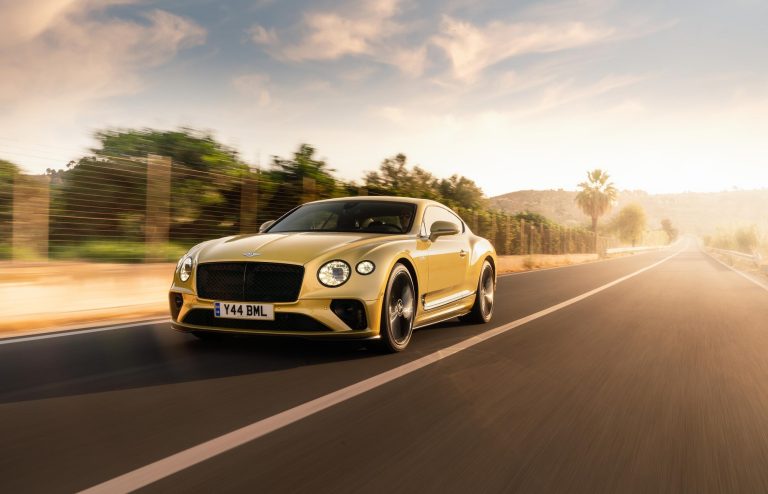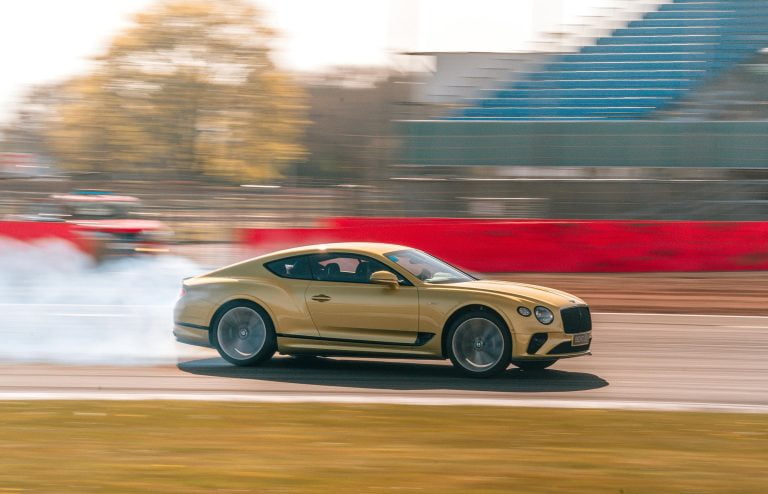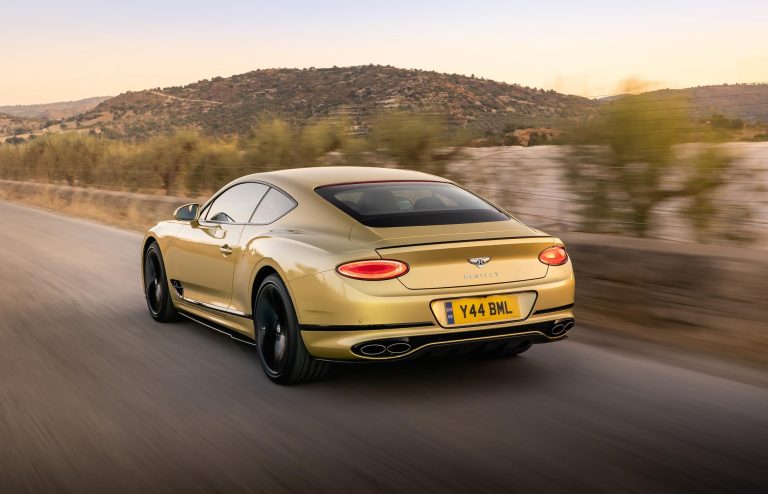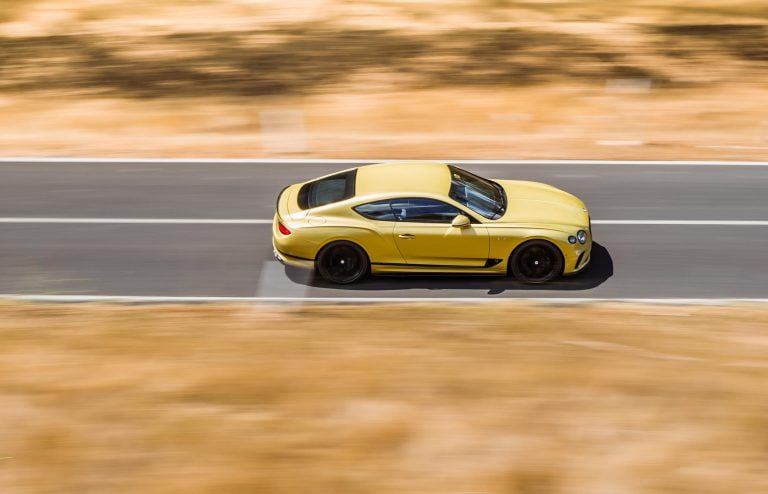 On the inside, the craftsmanship of Bentley's diligent masters gets to shine, showcasing a hand-stitched steering wheel and carefully shaped leather seats. This is complemented with heavy knurled metal switches and inputs set in finely lacquered wood panels. In the midst of this old-world luster is a modern digital 12.3-inch touchscreen. The screen is a hub of many of the car's functions – from comfort, to entertainment, to customizing the car's performance settings as you see fit. It's paired with an all-digital gauge cluster behind the steering wheel, which can be customized to show maps, car data, or even the heat-based night vision that the GT Speed is equipped with.
The high-definition screens are designed to integrate naturally with the detailed interior, but if it's too much modernity, the screen tumbles seamlessly into the dashboard with a push of a button, replaced with analogue gauges that include a clock, air temp monitor and compass.
There's enough power underfoot to send the Bentley GT Speed rocketing from 0 to 60 in just 3.5 seconds, where it will then sail to its top speed of 208 mph. The W12 does seem excessive, with cars able to dole out just as much performance with less hardware, but that's exactly the point of it. Bentley themselves have a marvelous V8 version of the Continental GT, but the W12 provides a wholly unique experience that's unmatched by any other grand tourer on the market.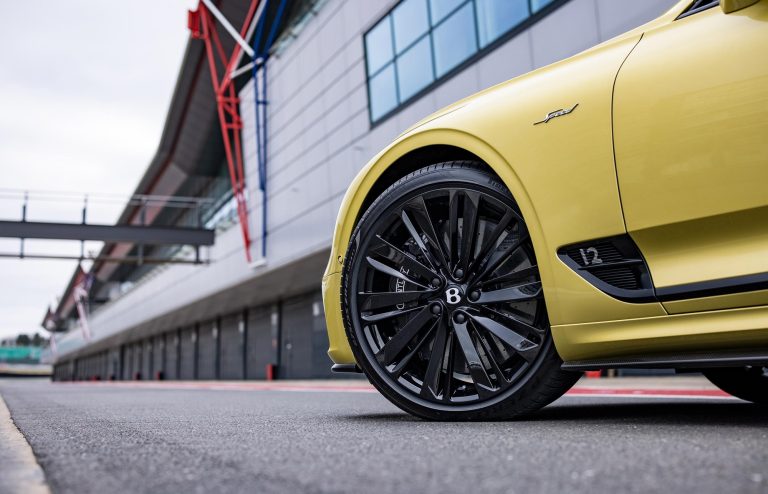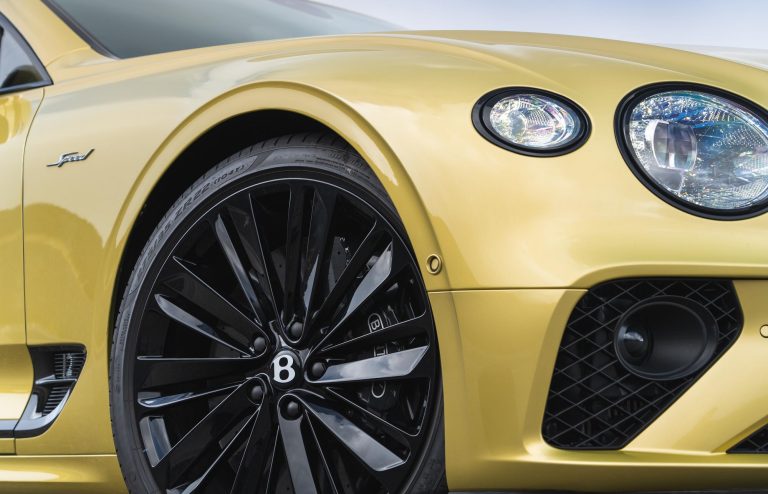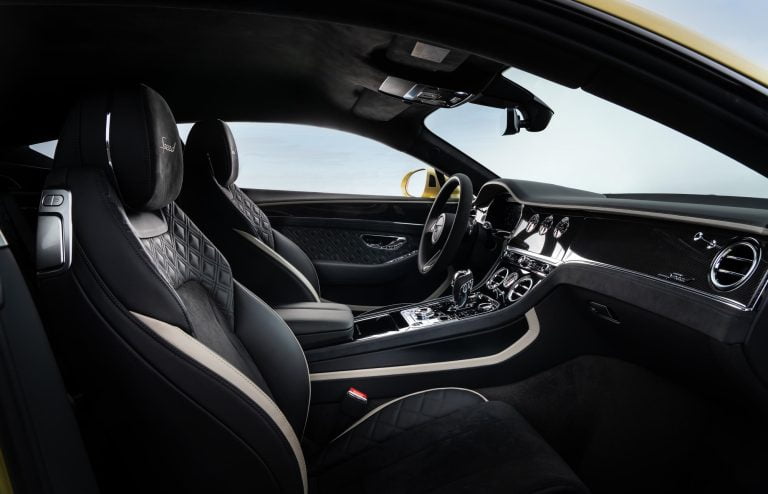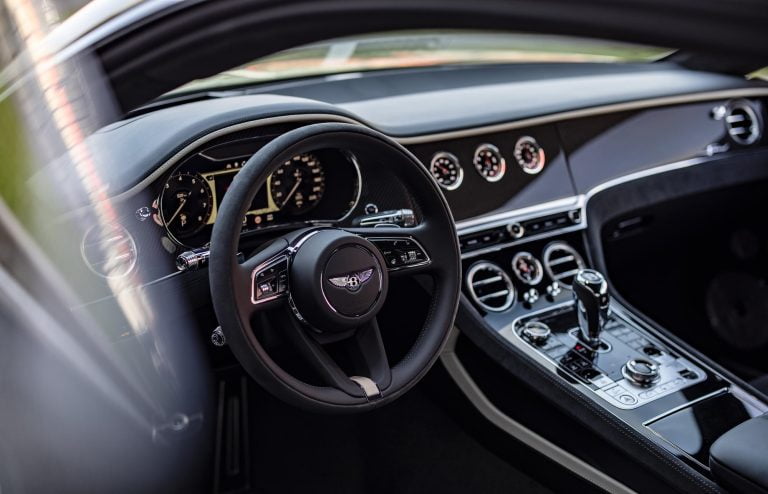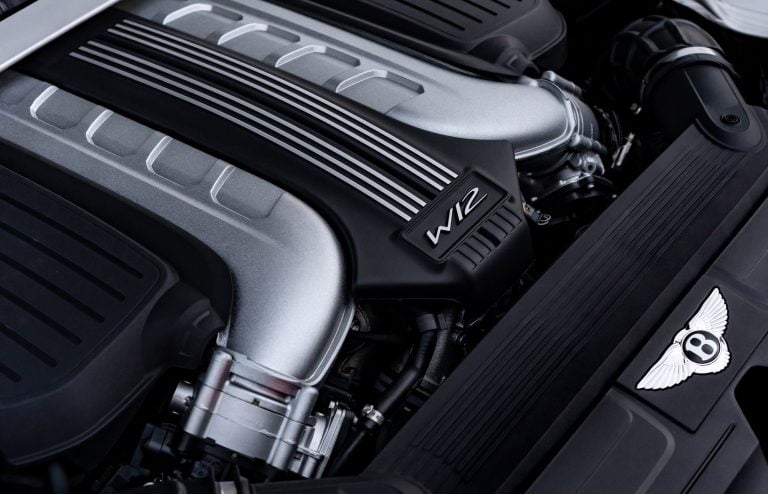 With a stir, the airplane-like engine whooshes to life, propelling itself and the driver in tandem with a fury. The driver is sure to relent before its power does, leaving driver and passenger alike grinning with satisfaction. Thanks to a new rear-wheel steering system, a dynamic ride suspension, and torque vectoring all-wheel drive, the blustery grand tourer handles bends far better than it has any right to.
Top-shelf performance from a master of luxury automotive craftsmanship, the Bentley Continental GT Speed is a treat to be savored.