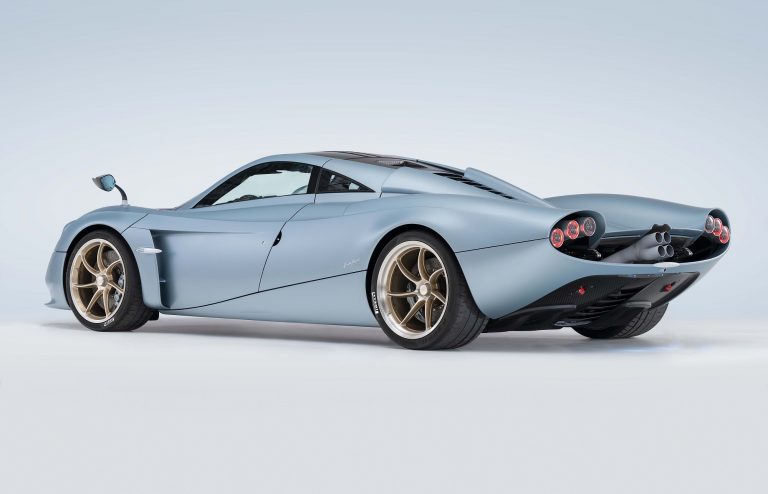 Pagani's $7 Million Huayra Codalunga
Akin to a Le Mans Racer from the '60s
Yet despite that eye-watering sticker, each of the five Codalungas that Pagani's Grandi Complicazioni special projects division is building, was snapped-up by existing Pagani owners before the car was even unveiled.
Based on the now-10-year-old Huayra Coupé, the Codalunga – it's Italian for long-tail – is longer and wider and features stunning, redesigned rear bodywork brimming with retro cues.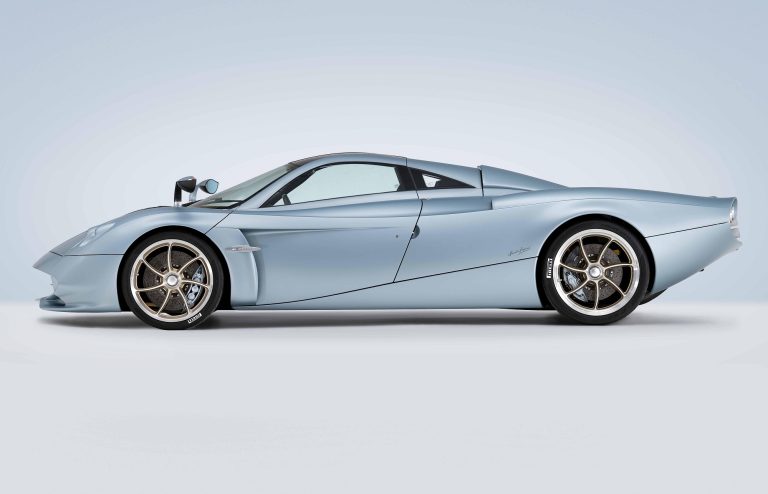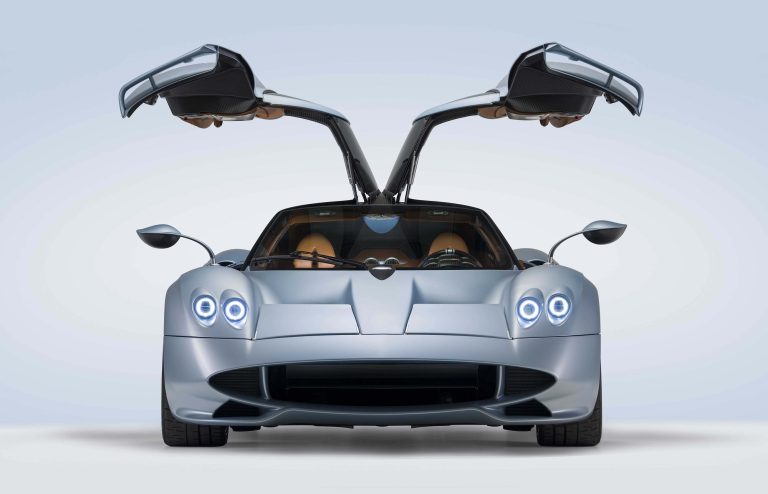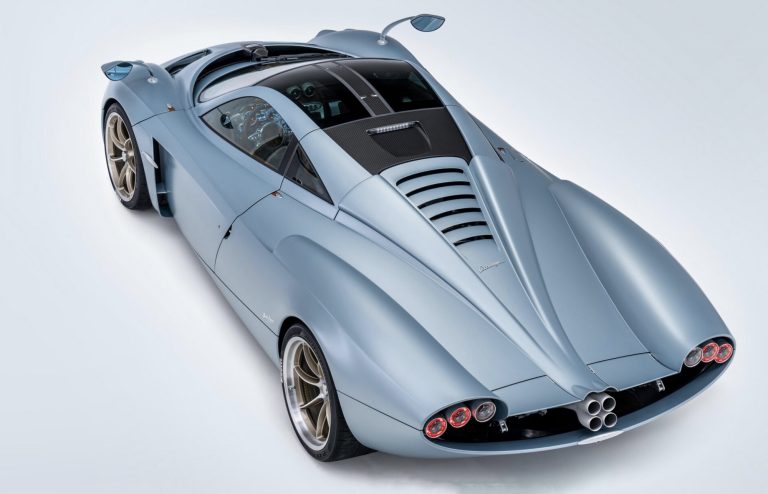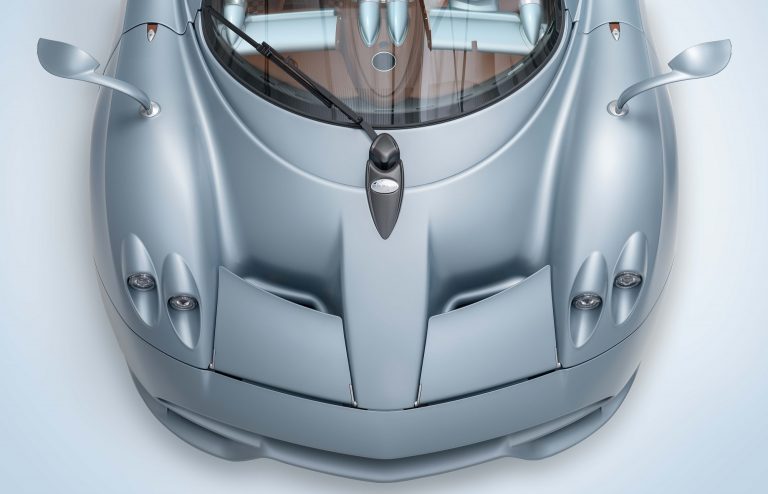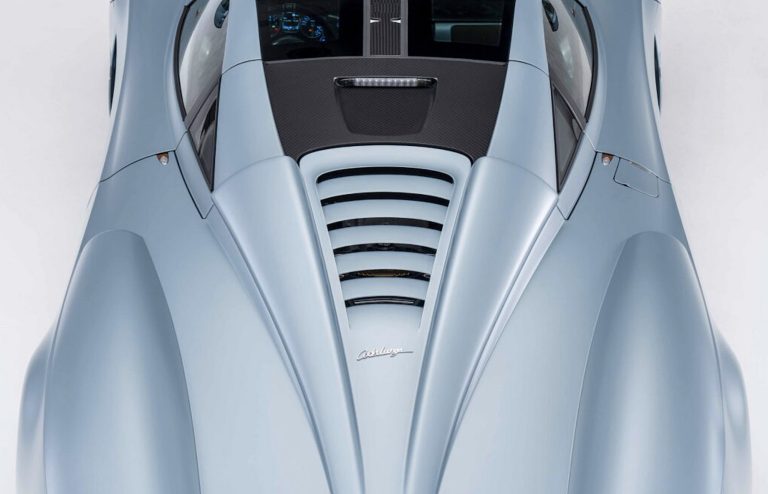 Cues like the sculpted rear end that forgoes the traditional Pagani mile-high wing, and has been left open to give an unobstructed view of the racecar-inspired, quad-pipe exhaust. That, and the way the rear bodywork wraps sensuously around the three, retro-style circular LED taillights on each side.
"We used the simple linear style of the Huayra Coupé as the starting point, but made the Huayra Codalunga longer and smoother, as if it had been caressed and molded by the wind," explains Horacio Pagani.
Viewed from above, the car is nothing less than a piece of automotive art. The composite bodywork flows down and rearwards from the glass-topped gullwing doors, across an exposed carbon fiber panel, and over a narrowing louvered rear window before kinking-up above the four tailpipes.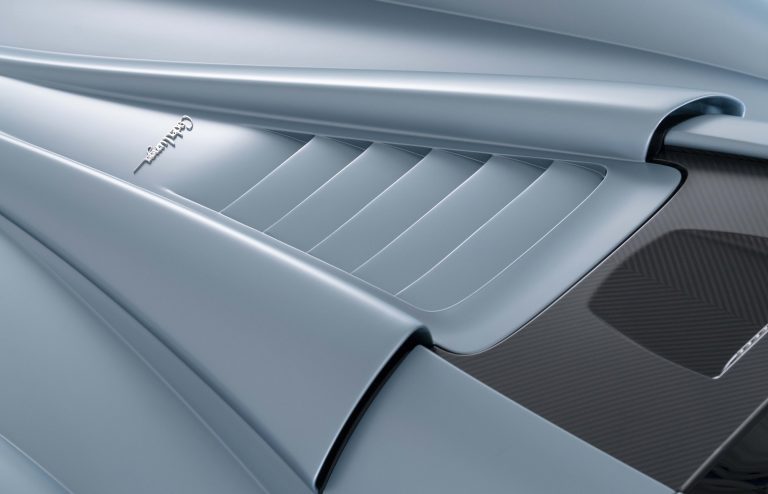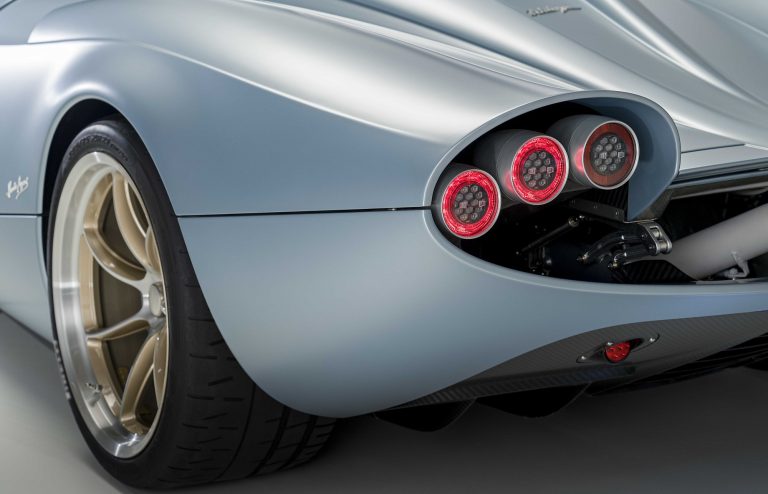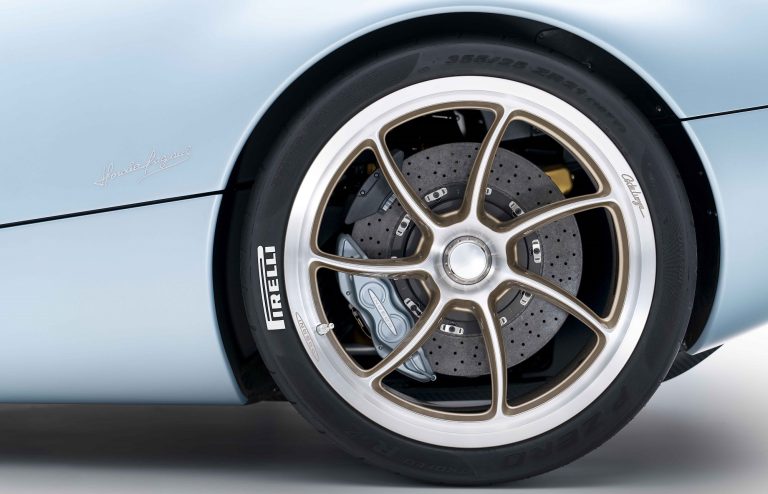 And in keeping with the retro theme, this first Codalunga is painted in a stunning shade of matte icy blue with polished, thin-spoke APP Tech forged wheels – 20-inch front and 21-inch rear – at each corner.
Open the rear-hinged body section and there on display is the Pagani's Mercedes-AMG-sourced twin-turbo 6.0-liter V12 nestled beneath the retro-style tube-frame chassis. It's been uprated to deliver a mighty 840-horsepower and 811 lb-ft of torque.
Pagani hasn't shared any performance numbers, but with the entire car tipping the scales at a featherweight 2,822 lbs, acceleration should be astonishing. It certainly looked – and sounded – scary-fast when we saw it perform at last month's Goodwood Festival of Speed in the UK.
Inside, the Pagani artisans at Grandi Complicazioni gave this first car a cool '60s-style interior featuring matte saddle-leather seats with woven, aged-suede inserts and matching tan leather steering wheel grips and fascia. And in case you forget what you're driving, there's copious amounts of Codalunga badging splashed around the cabin.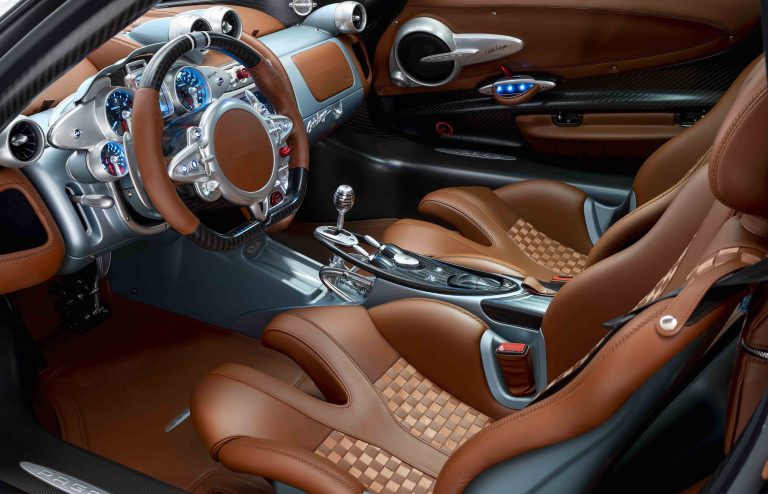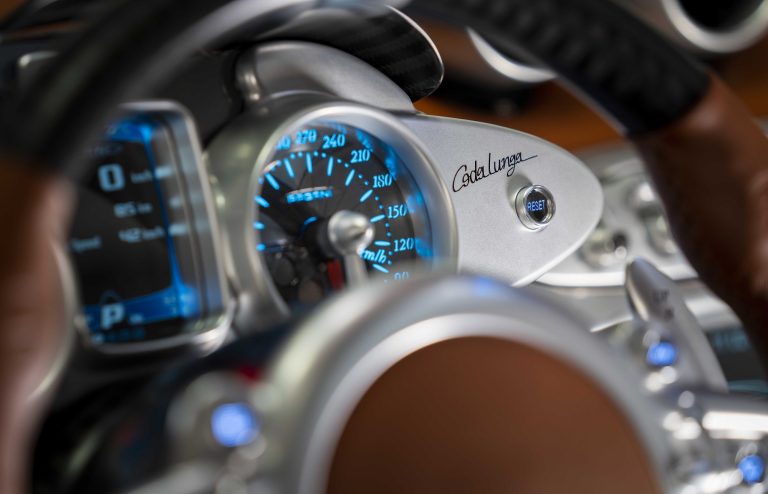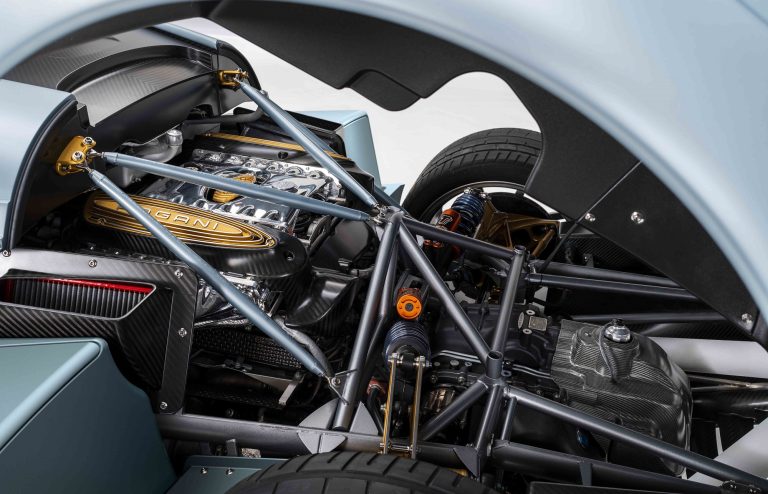 According to Horacio Pagani, the project came about back in 2018 when two passionate Pagani collectors commissioned a long-tail version of the Huayra Coupé. The concept was handed over to the Grandi Complicazioni special projects team, who spent two years working on the design.
No word on when the remaining four cars will be completed, but only one, it seems, will come to the U.S. All five though, will be homologated for U.S roads – just in case anyone wants to fly their car over for a Pacific Coast Highway drive.
As to whether the Codalunga justifies its $7 million price tag, it's hard to say. It's not the most expensive Pagani offered – that was the $17.5 million Zonda HP Barchetta, with just three built in 2018. A year later RM Sotheby's sold a one-off 2017 Zonda Aether at auction in Abu Dhabi for $6.8 million.
Chances are those five lucky Codalunga owners won't be selling any time soon.