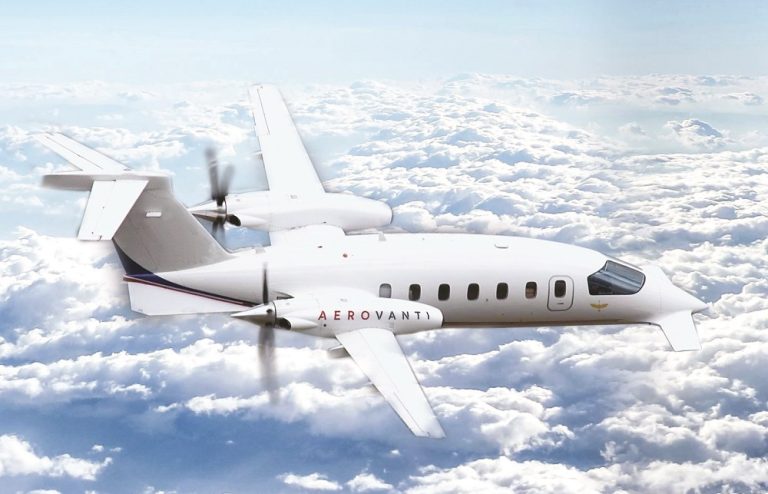 Flight of the Future: The Private Aviation Industry's Shift Toward Turboprops
AeroVanti and other private aviation companies are adopting shorter-range aircraft
For travelers looking to fly into smaller or non-commercial airfields, large business jets can sometimes feel cumbersome and unmanageable. Furthermore, hiring a private jet for a short journey can be overly expensive and environmentally detrimental. However, there is a private aviation solution that can make short term travel – up to four hours – less pollutive and costly.
The future of flight lies in the turboprop. For those unfamiliar with aircraft anatomy, a turboprop is a turbine engine that drives a jet's propeller. Whereas typical jet engines are housed internally within the aircraft, turboprops are outfitted on the outside of the jet. While jet engines become more efficient at higher speeds, turboprops operate best at slower speeds at lower altitudes.
While the turboprop doesn't have quite as extensive of a range as a commercial business aircraft, these aircrafts can travel for up to four hours at speeds similar to traditional aircrafts. They typically perform best during trips that are two to three hours, depending on how many passengers and how much luggage is onboard the aircraft. Since 80% of private flights are less than two hours long, turboprops can prove to be especially advantageous for short-term travel.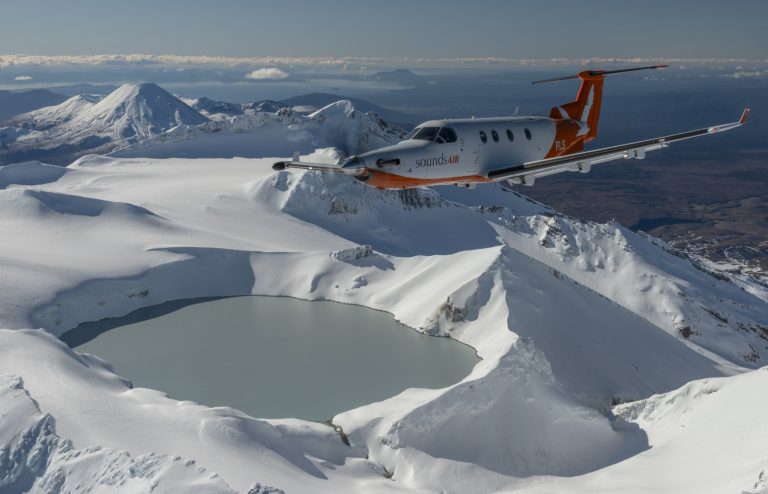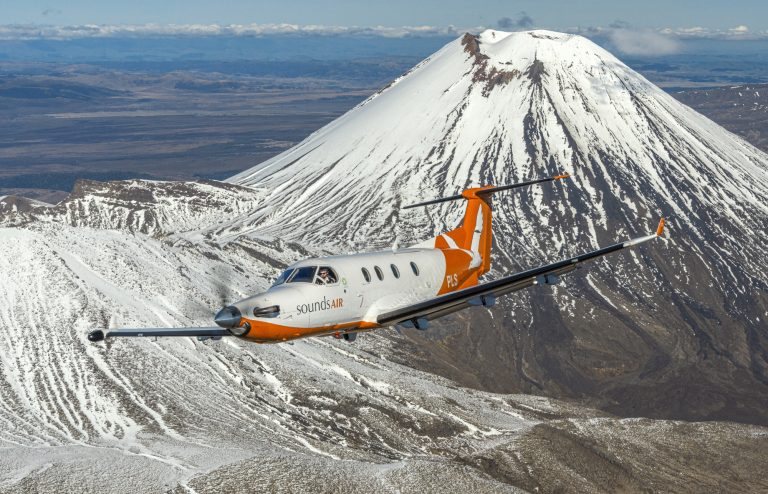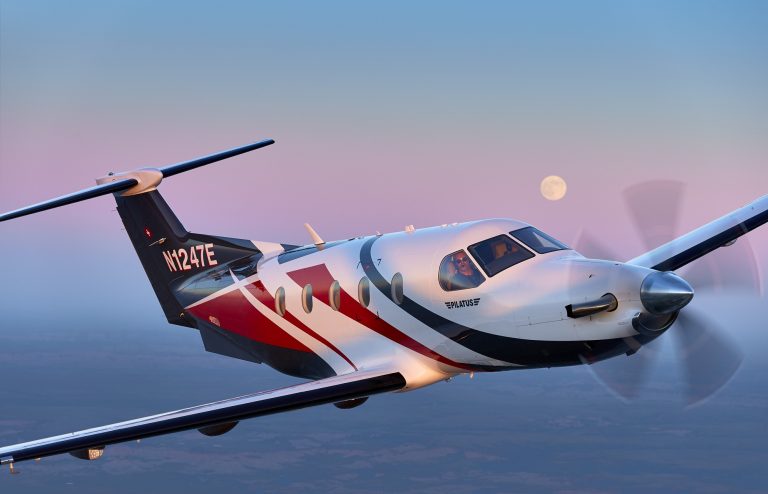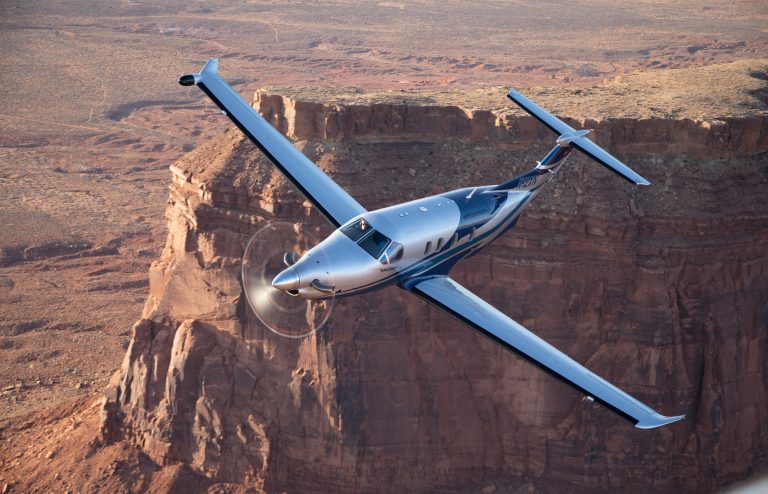 Often, organizing a private jet is a costly, unwieldy process. As a more streamlined alternative, turboprops require less runway space and less fuel, and have a larger cabin than jets. The most widely used turboprop of the past decade, the Pilatus PC-12 NGX, has been adopted by several companies, including evoJets and Tradewind Aviation. Featuring a 423-cu. ft, 16'11 x 5'5' ft cabin that can be configured into several arrangements, Pilatus offers a comfortable option for in-flight business or relaxation.
While turboprop turbines are traditionally noisier than regular engines, aircraft manufacturers are now engineering quieter versions. Moreover, whereas older turboprops had to solely rely on the power it was generating, many newer models now combine the power of twin-engine models for increased capability.
Joining the turboprop bandwagon, Textron Aviation has adopted the Beechcraft King Air 360 as its flagship. These Beechcraft models feature an upgraded cabin and cockpit, equipped with the latest aviation tech. Fellow aviation kingpin, Wheels Up, has also taken to using a King Air 350i. Wheels Up claims the largest turboprop-propelled fleet of aircrafts in the country, and sets an industry standard for the future of more sustainable flight.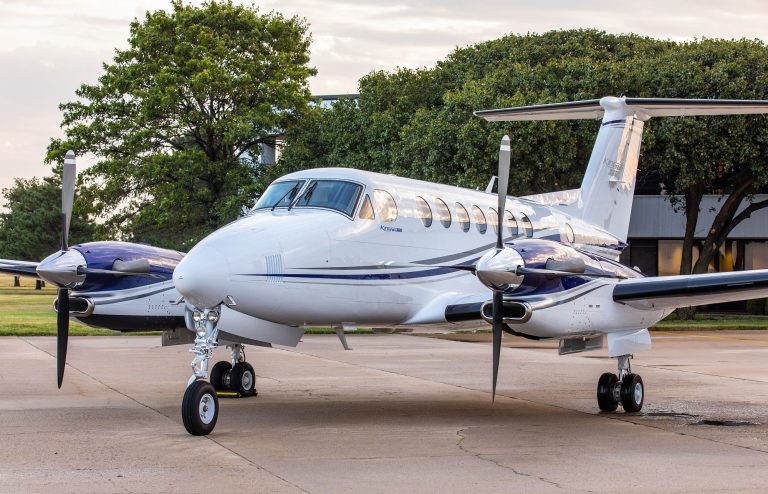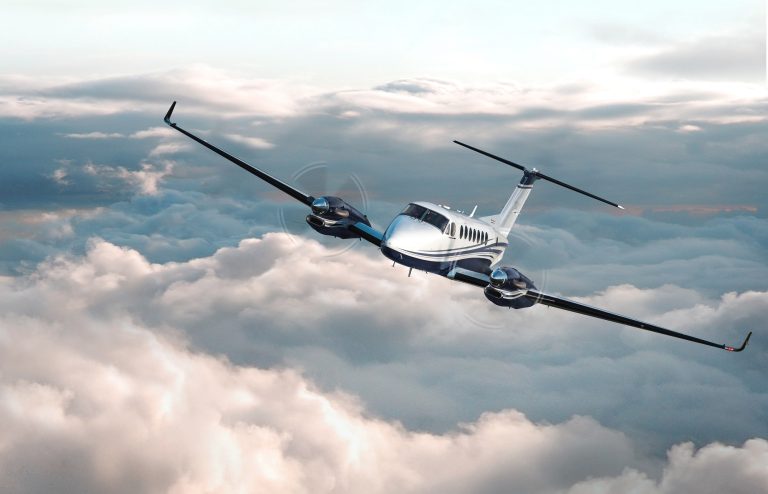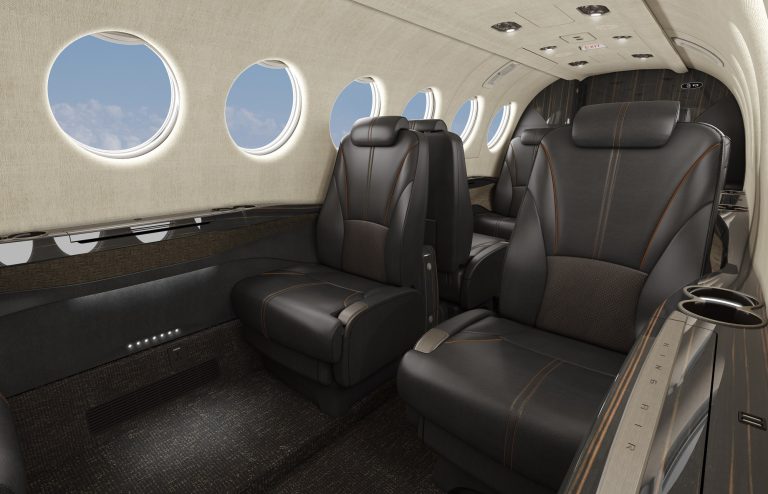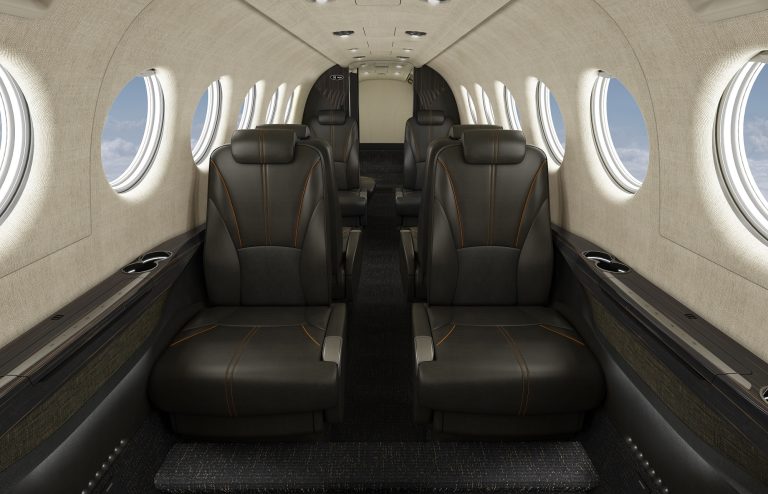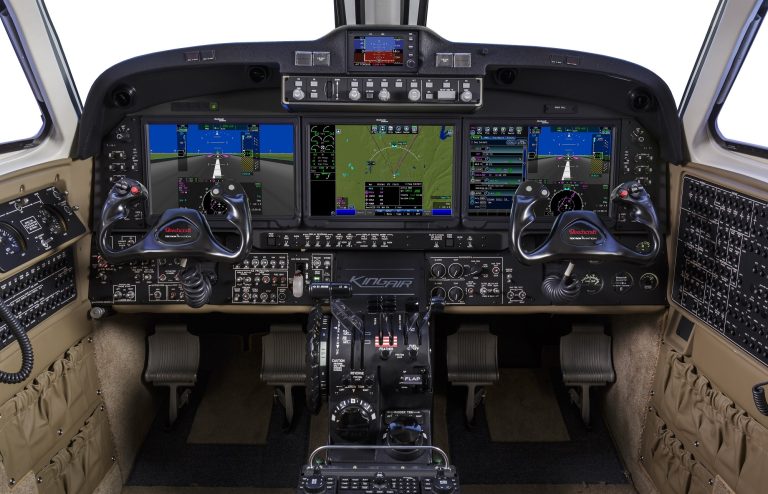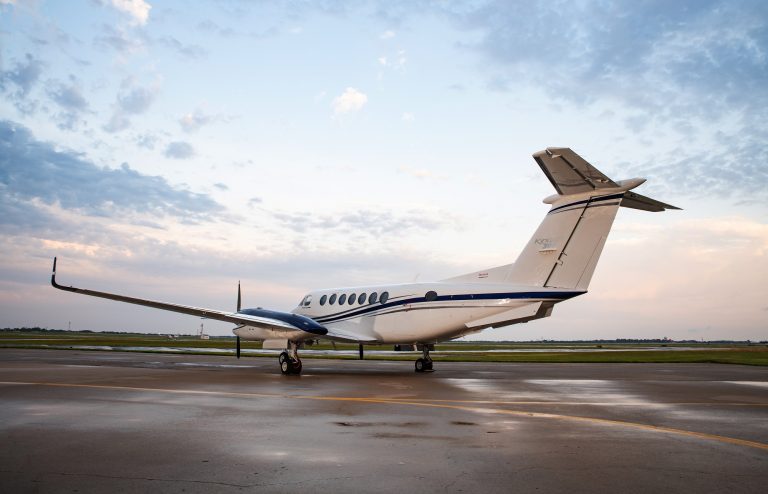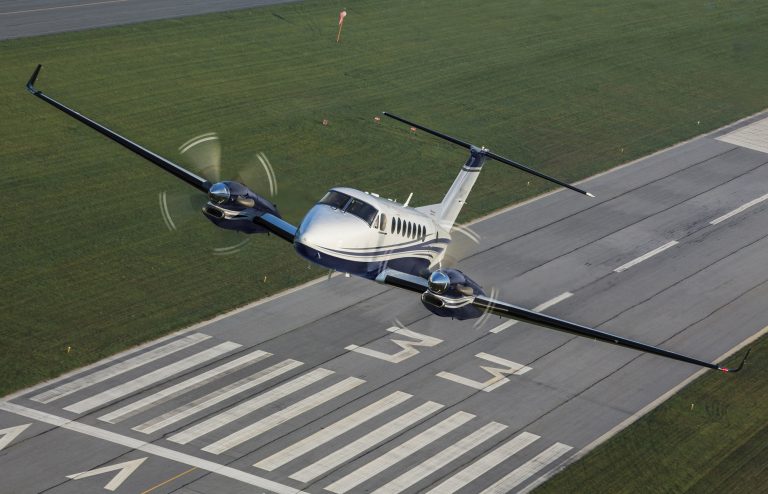 As 30% of business aviation flights rely on turboprops, this technology is proving to be an advantageous solution for frequent corporate fliers. Piaggio's P.180 turboprops are the favored aircrafts for start-up AeroVanti. "You hear all around that King Airs are the Cadillac of the sky – my father, my grandfather, everybody said 'Beechcraft, Beechcraft, Beechcraft,'" says AeroVanti CEO, Patrick Britton-Harr. "With us, what we're really looking at is that Piaggio [has] built the most efficient aircraft and positioned it for the purpose of not only maximizing the comfort of the individual, but also took the characters of aviation and built it to be a pilot's plane."
Britton-Harr continues telling EQ why he exclusively chose the Piaggio when launching his company: , "The fuel burn is less than 100 gallons per hour compared to a King Air 350, which is burning north of 115 to 120 gallons per hour. We fly at 41,000 feet, whereas a King Air flies at 30,000-35,000 feet. We also fly at 460 mph, 400 knots whereas a King Air is only doing 300 and some knots. We're 150 mph faster, we fly 10,000 ft higher, we have a larger cabin – which makes traveling very conducive for the travelers from a comfort perspective…When you're also traveling and burning less fuel and going faster and further, it really maximizes your time." The P.180 can credit its swift delivery to Pratt & Whitney Canada PT6A-66 engines. Britton-Harr caps, "It is the quintessential airplane – it has the best fuel efficiency, the least carbon emissions, is the largest aircraft in class, and it is something that is very safe."
Able to seat seven passengers, the P.180 is perfect for first class fliers looking to transition to private travel in a finically commensurate manner. Eco-conscious travelers can also rest assured, as this aircraft produces only one-third the carbon footprint than its competitors. Furthermore, traveling on a Piaggio also quells any traveler's concerns about the 200-300 communicable virus touch points when flying commercially by reducing this figure by 90%. AeroVanti CEO Patrick Britton-Harr told EQ that he has seen a major increase in business aviation since launching his company in May 2021, especially due to the increased safety and peace of mind traveling private provides.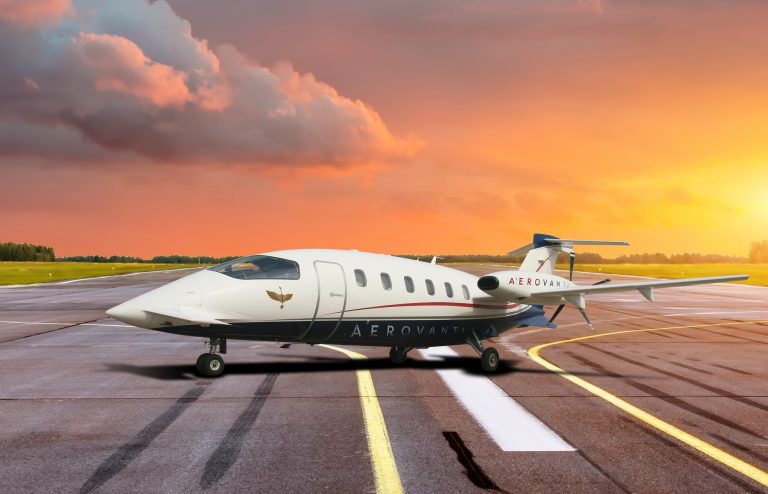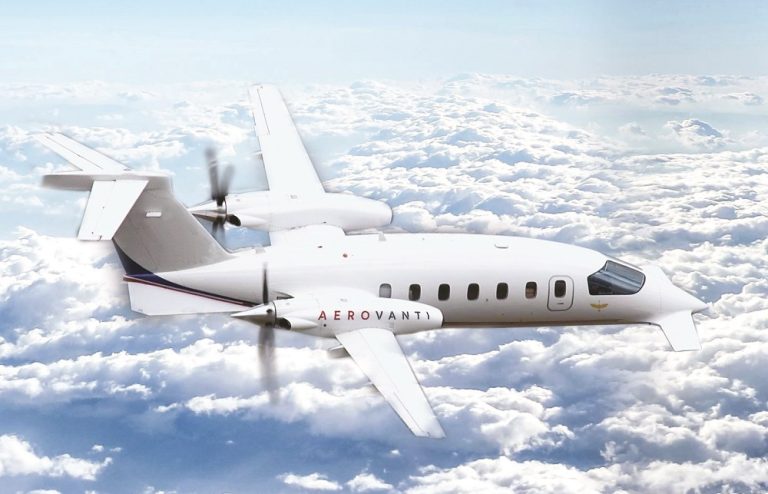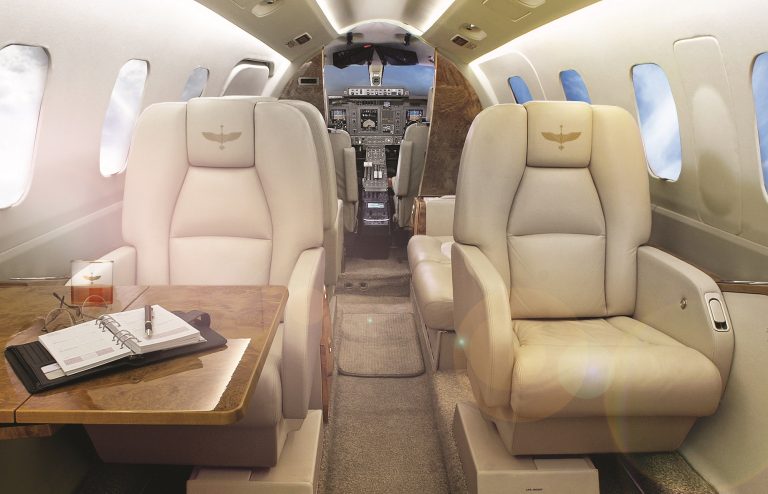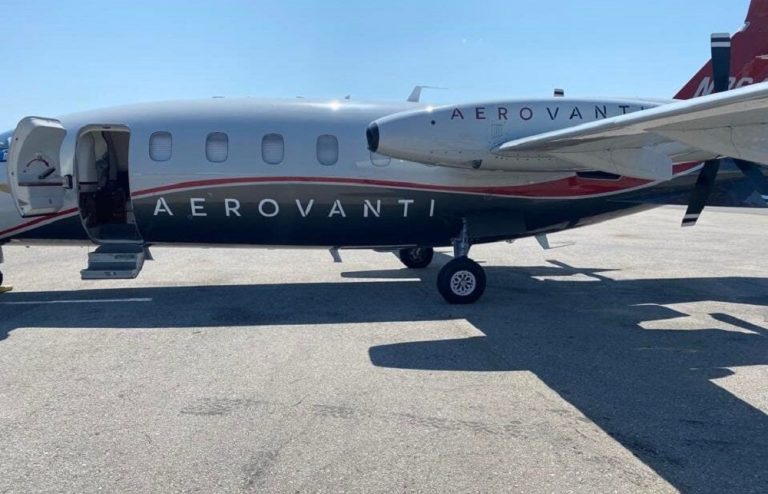 AeroVanti is soon to expand their fleet with the adoption of 72 Piaggio Avanti Eco turboprops. While the aircraft would serve the same customer base and provide the same amenities as the P.180, Britton-Harr explains that he chose to add the Avanti Eco aircraft to Aerovanti's squadron because it can become more efficient as sustainable aviation technologies continue to advance.
"With the bones and the structure of this aircraft, if we ever get to a point where you can have a different fuel source – whether it's electric or hydrogen, or something along those routes – the design of this aircraft is properly fitted for this exchange, versus some other aircrafts that wouldn't necessarily be suited for that," the CEO points outelaborates. With the adoption of their climate conscious Piaggios, AeroVanti is helping pioneer the expansion of the travel industry's turboprop augmentation.
As private aviation concentrates more on corporate travel as the business world begins to resume in-person appointments, this more economical and eco-friendly means of travel is paving the way towards bluer skies ahead.