Aviation, aircrafts and sustainable action
Headquartered in Switzerland but heralded worldwide with aircrafts developed, built, and sold on every habitable continent, Pilatus truly operates on a global scale. Though, even in barren, bleak landscape of Antarctic, Pilatus has pioneered the completion the first polar aviation circumnavigation diploma. And with their array of aircraft options – all of which are designed for low fuel consumption and reduced noise emissions – it's no surprise that they're so in demand.
Of course, we're talking about Pilatus Aircraft Ltd. Piloted by Chairman Hansueli Loosli, Pilatus has worked to provide reliable and safe aircraft to their customers ever since the company was founded in 1939.
Pilatus positions itself at a niche intersection of the aviation industry, originally focused on civil utility aircrafts and now targeting the short take-off and landing (STOL) market, alongside other missions. Since the development of their breakthrough aircraft, the Pilatus Porter PC-6, Pilatus has worked to make succeeding aircrafts – the PC-12, PC-12 NGX, and PC-24 – more mobile, "off-road" compatible, and with outstanding short field performance, explains Jörg Ruckstuhl, Director Sales & Marketing General Aviation at Pilatus. With this, he says aircrafts like the PC-12 and PC-24 can deliver adventurous customers to exotic locales like La Môle Saint-Tropez or Venice Lido. From business jets to military trainers, Pilatus' squadron offers versatility and flexibility for their customers.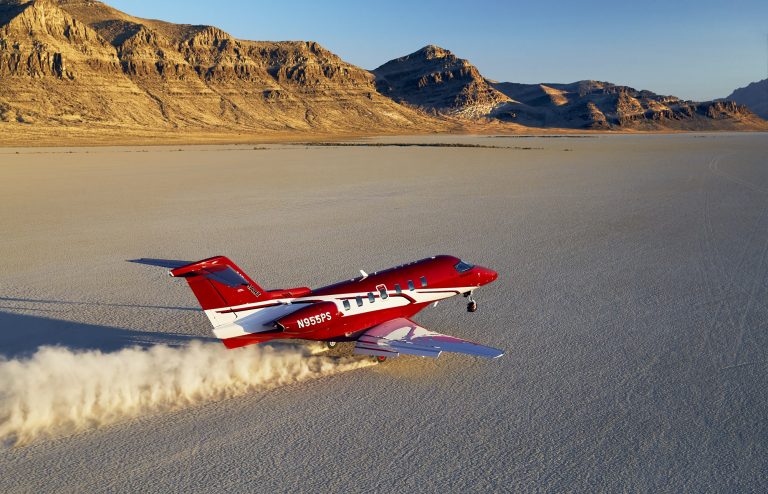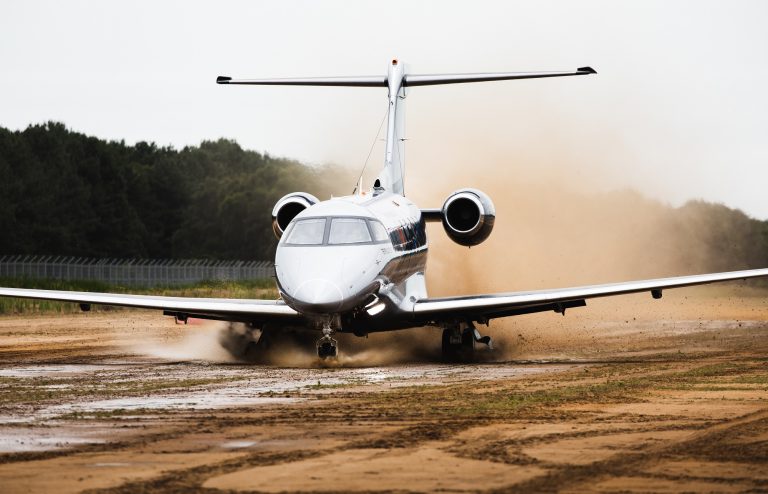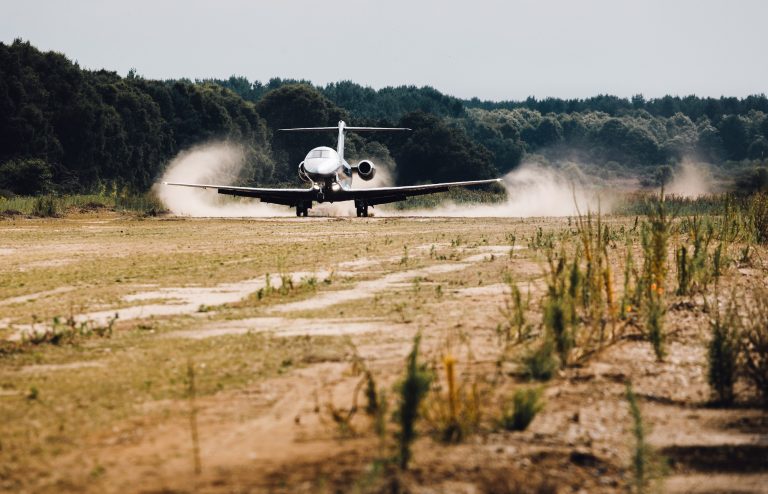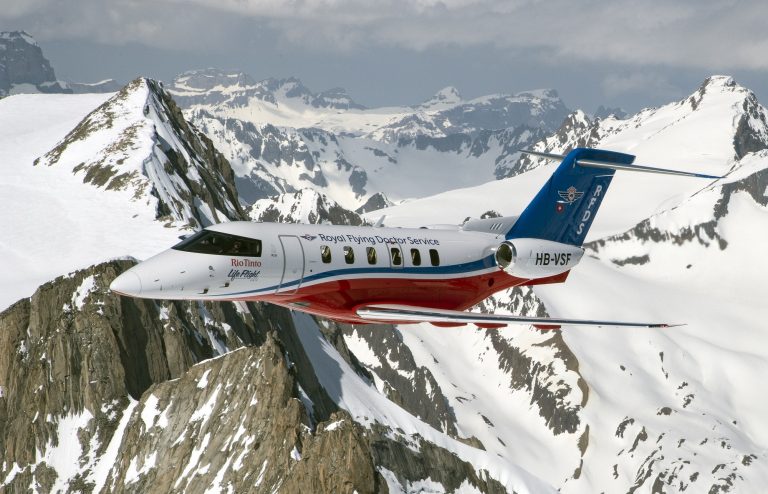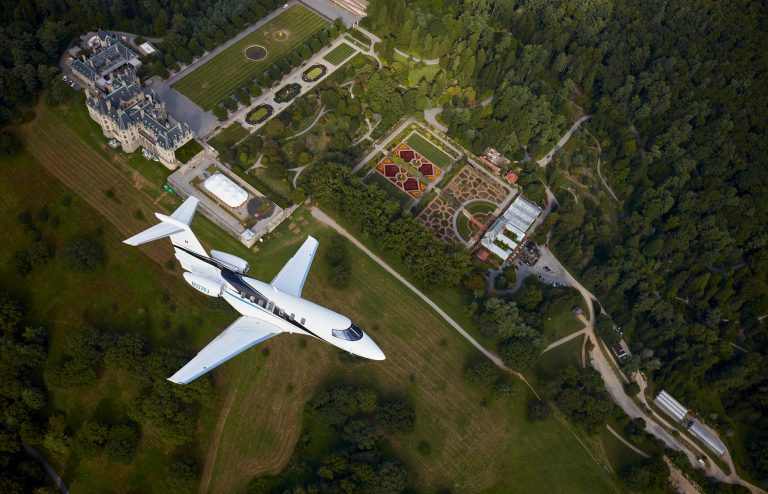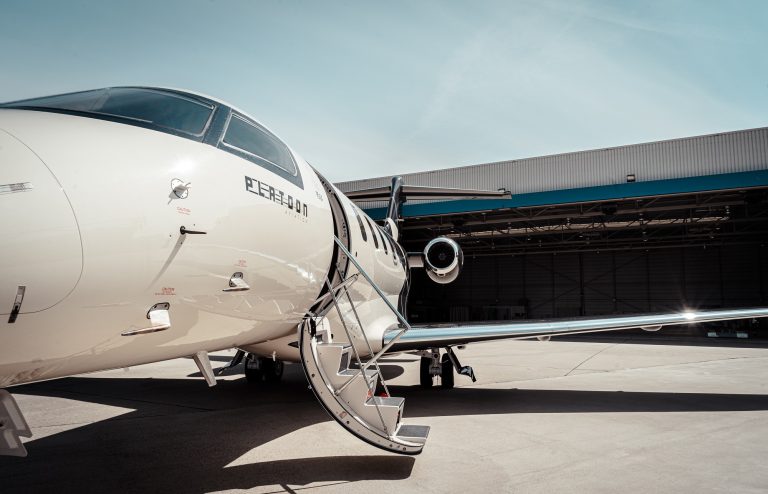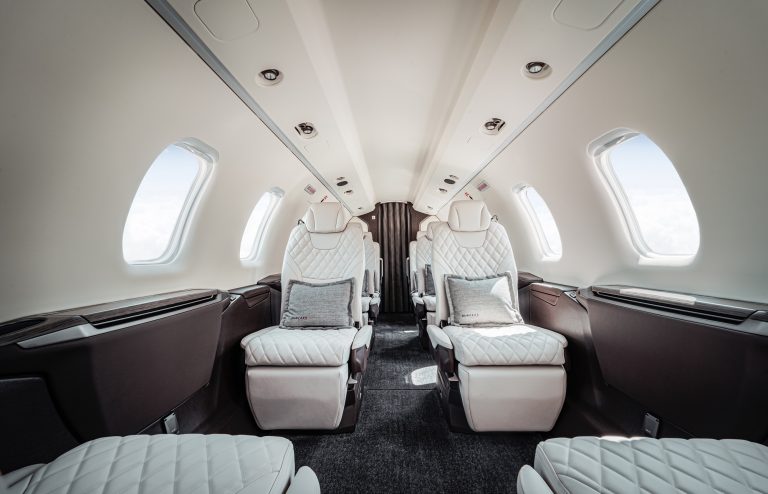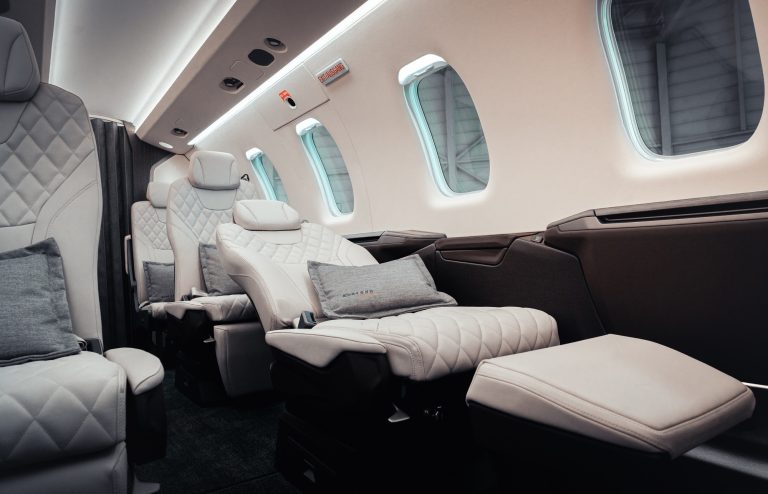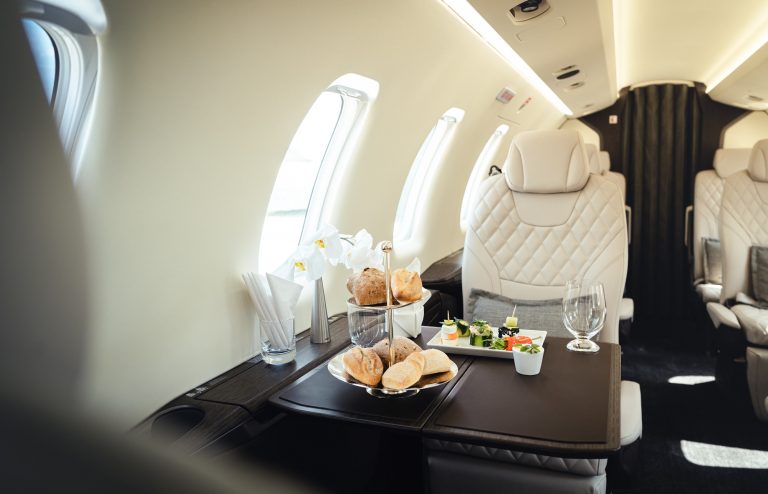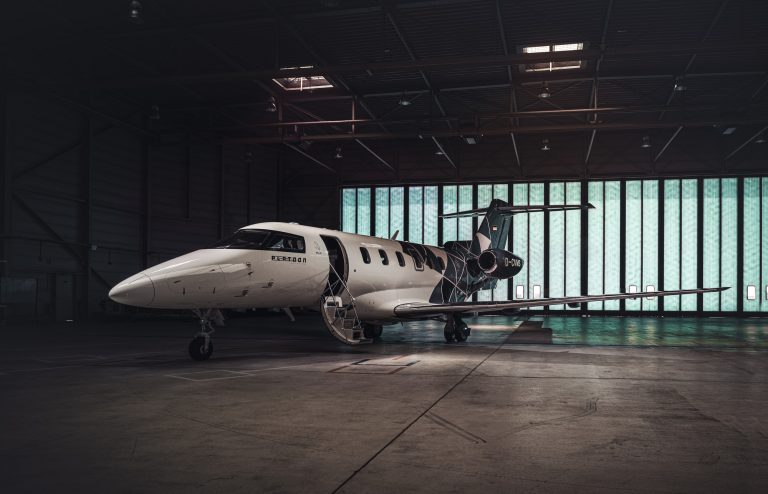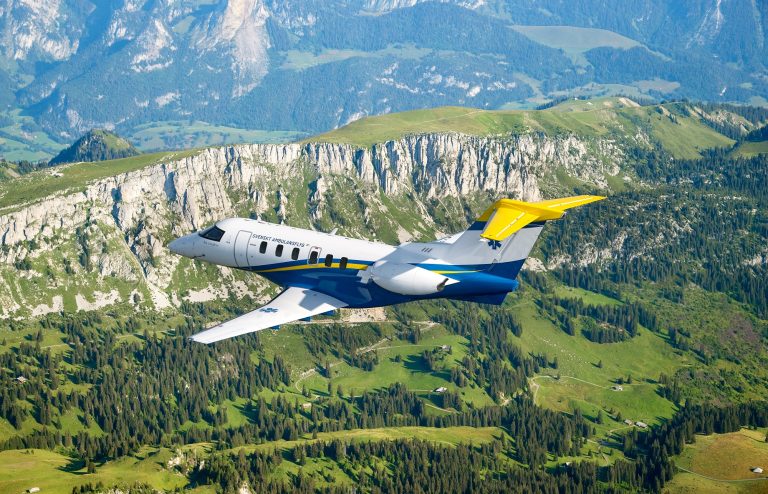 The PC-12 NGX is lauded by Pilatus as being the best-selling single-engine turboprop in its category – over 1,900 units have been sold since entering the marketing in 1994. In addition to its impressive purchase statistics, the PC-12 boasts silver screen credits, thanks to its appearance in productions including Entourage (the film) and the TV series, Succession.
The PC-12's ability to operate on unpaved land with low operating costs and unrivalled performance makes this turboprop favored for business travel, passenger and cargo transport, air ambulance use, and special missions. Impressively, the PC-12 can land on runways as short as 2,485 feet (758 meters). Jörg Ruckstuhl, Director Sales & Marketing General Aviation at Pilatus, comments on the PC-12's exceptional capabilities, "The PC-12 NGX can take you to places you have never been in a business aircraft. This allows our customers to fly closer to their ultimate destination and save overall travel time."
Justin Crabbe, CEO of the private jet charter company Jettly, spoke with EQ regarding the hundreds of Pilatus aircrafts in his own company's network. Alongside charter companies like Jettly, Pilatus' aircrafts are utilized by corporate flight departments, owner pilots, fractional ownership programs or air ambulance companies. Crabbe believes that Pilatus' aircrafts are an excellent choice for companies or buyers looking to invest in an aircraft for personal or business use.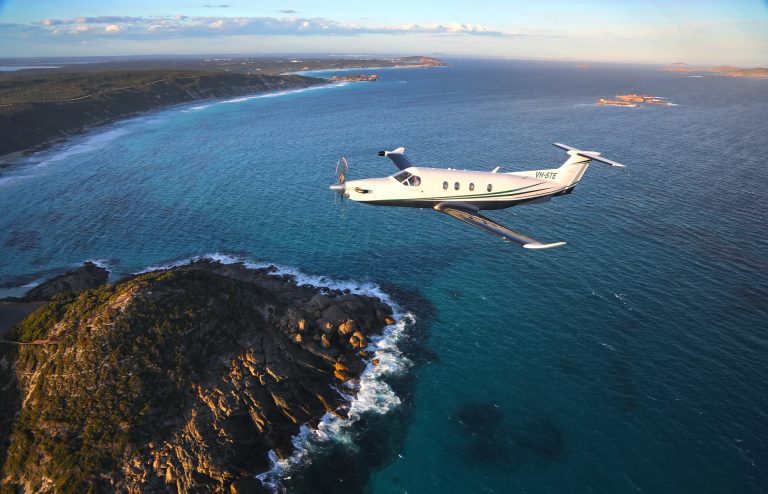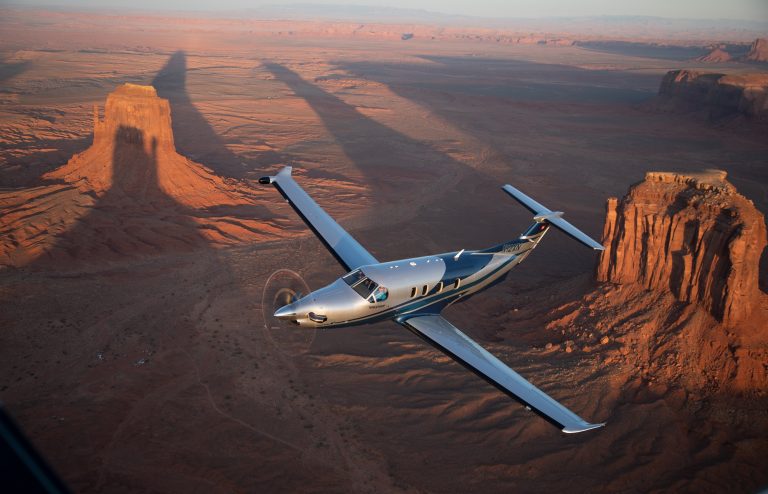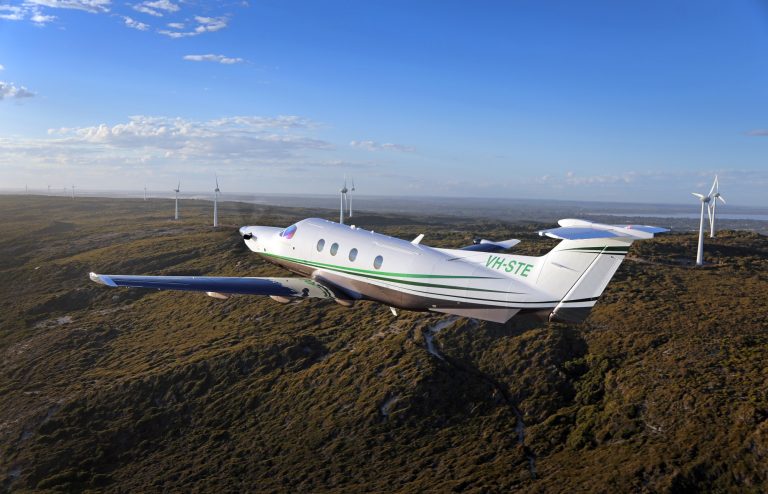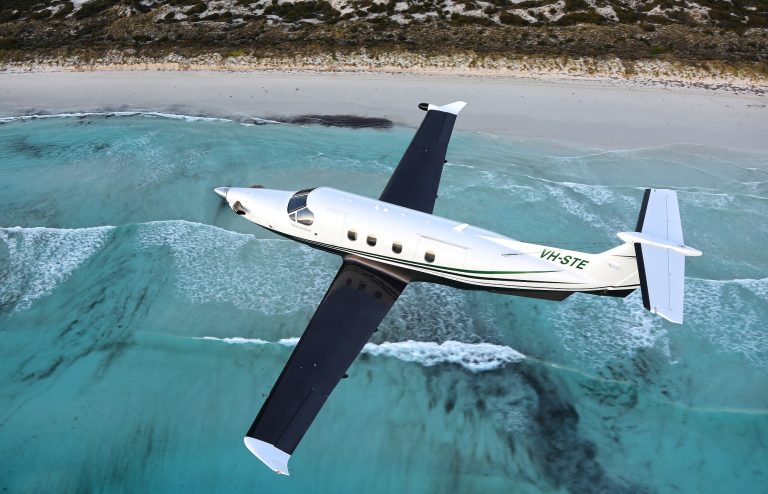 Commenting on the PC-12's versatility, Crabbe says, "the Pilatus PC-12 is a great and extremely efficient aircraft, capable of short field take-offs and landings and getting our passengers into and out of airports not serviceable by jets." He remarks that the significant range of PC-12's fuel tanks allow for long distances to be flown without the need to stop and refuel.
"The Pilatus PC-12 is the preferred aircraft for thousands of members and passengers worldwide and is Jettly's #1 most-flown turboprop globally," continues Crabbe. "Although they fly slightly slower than turbine aircraft, the hourly rate for these aircraft is substantially less than jets due to their efficient single-engine design."
Adding to Pilatus' accolades, the Porter PC-6 also skyrocketed the company's popularity due to its industry-leading capabilities. Ruckstuhl comments, "An exceptionally rugged aircraft, the PC-6 is distinguished by its versatility and excellent STOL credentials." Additionally, the PC-6 holds the current record for the highest landing of a fixed wing aircraft, at 18,865 feet (5,750 m) on the Dhaulagiri glacier in Nepal. As such, it allows passengers to access smaller runaways and land in more remote locations, even on the water.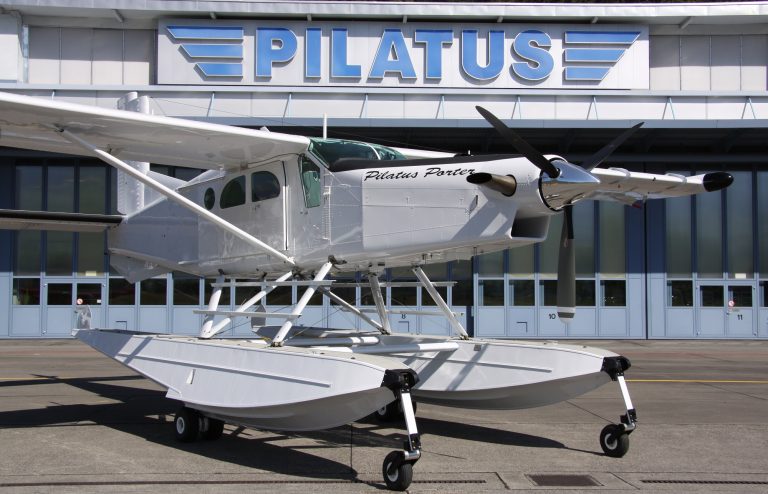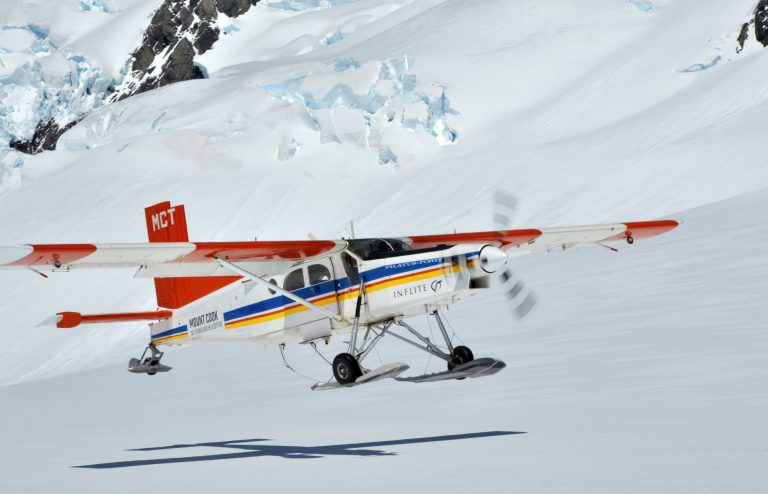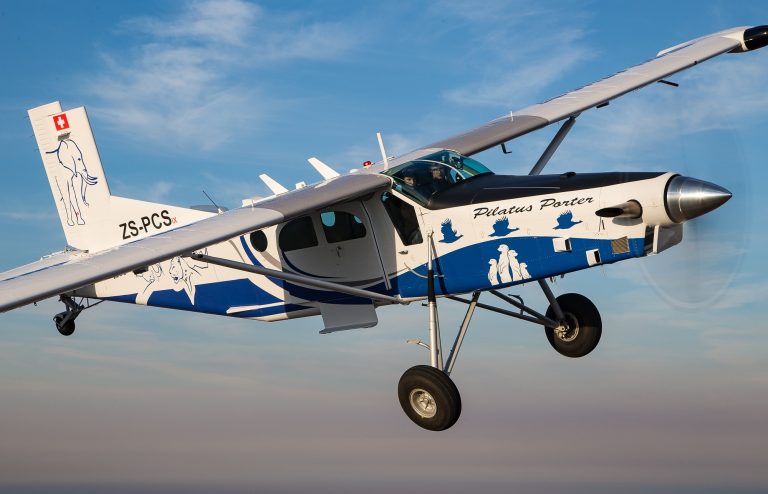 Like the PC-12, Pilatus' PC-6 is no stranger to the spotlight. The versatile aircraft was utilized in films including GoldenEye, in which Bond uses the aircraft to perilously escape an exploding chemical weapons factory. However, the PC-6 has also been used for business travel, passenger and cargo transport, air ambulance operations, and special missions.
Pilatus looks to pioneer the future of flight with their adept aircrafts and recognizes that the world is transforming alongside their company. As such, the company has committed to supporting more climate-neutral aircraft production and operation and sets new company-wide sustainability goals every year. Through utilization of raw materials and recycling processes, conservation of natural resources, pollution reduction, and general environmental preservation practices, the company upholds an eco-conscious infrastructure across its fleet and production facilities. Ruckstuhl reveals that the company's buildings are operated via renewable energy and heat recovery, utilize LED lighting, and recycle residual materials for processing operations.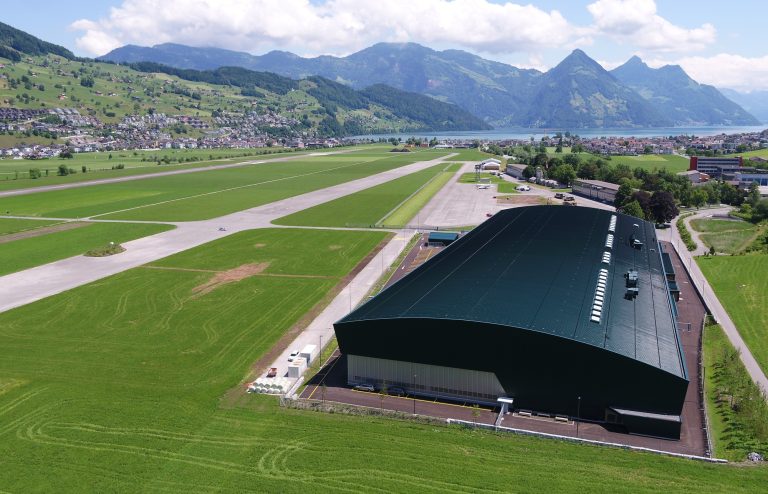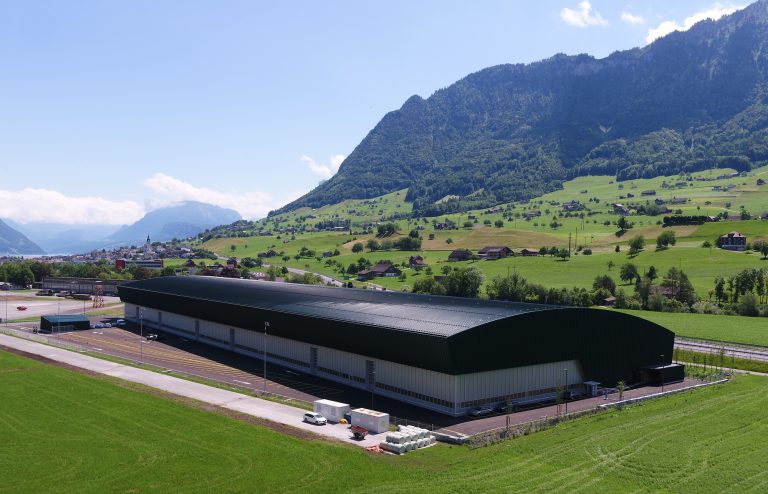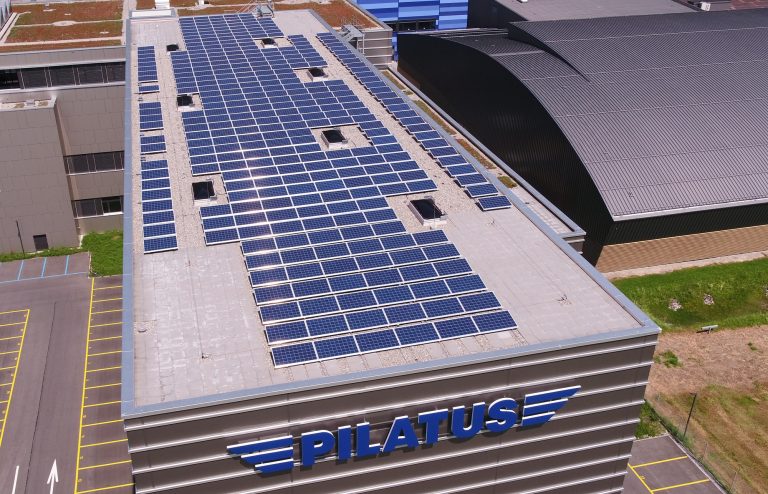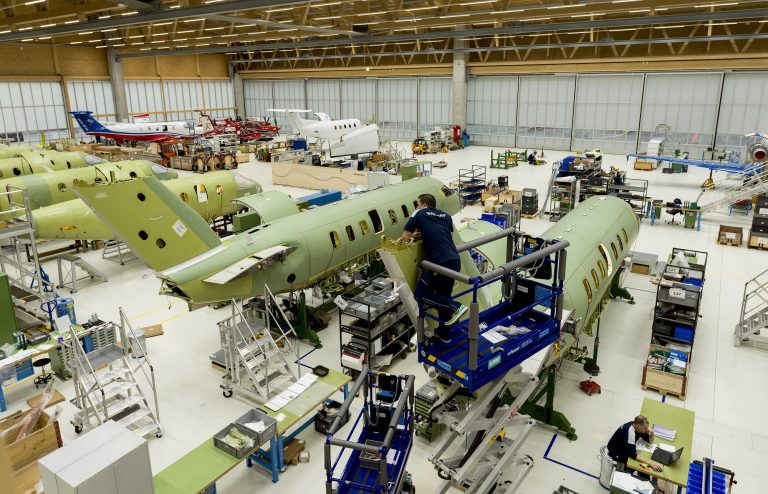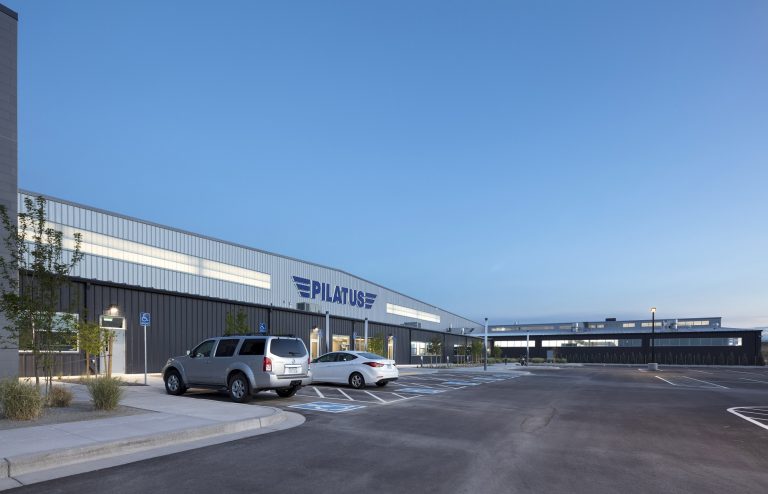 One of the most impactful sustainable actions taken by the company this year was connecting Pilatus' solar plant to power grid. Equipped with almost 5,000 solar panels, "the new Pilatus photovoltaic plant is sufficient to meet the energy requirements of over 300 single-family homes. This investment marks another big step forward by Pilatus toward climate-neutral aircraft production," says Ruckstuhl.
In recognition of these active efforts to protect the environment, Pilatus has been certified to ISO 14001. Ruckstuhl elucidates on this renowned recognition, which the company has boasted since 2004, "Pilatus is … ISO 14001 certified in recognition of its effort to actively recycle, compost and repurpose whatever, whenever, wherever possible with the ultimate goal to be a zero-waste manufacturing facility."
Reflecting on Pilatus last year, the Director of Sales & Marketing proudly reports that there we 88 deliveries of the PC-12 NGC in 2021, and the order books remain full. In terms of future innovations, Ruckstuhl reveals that the company is planning to continue flying the PC-12 and PC-24 with "sustainable fuel" and invest in a fully electric fleet of company vehicles. Looking ahead, he caps, "Pilatus has been looking into the future for over 80 years and we are very motivated to continue to do so by continuously improving our aircraft and developing new ones for our customers."